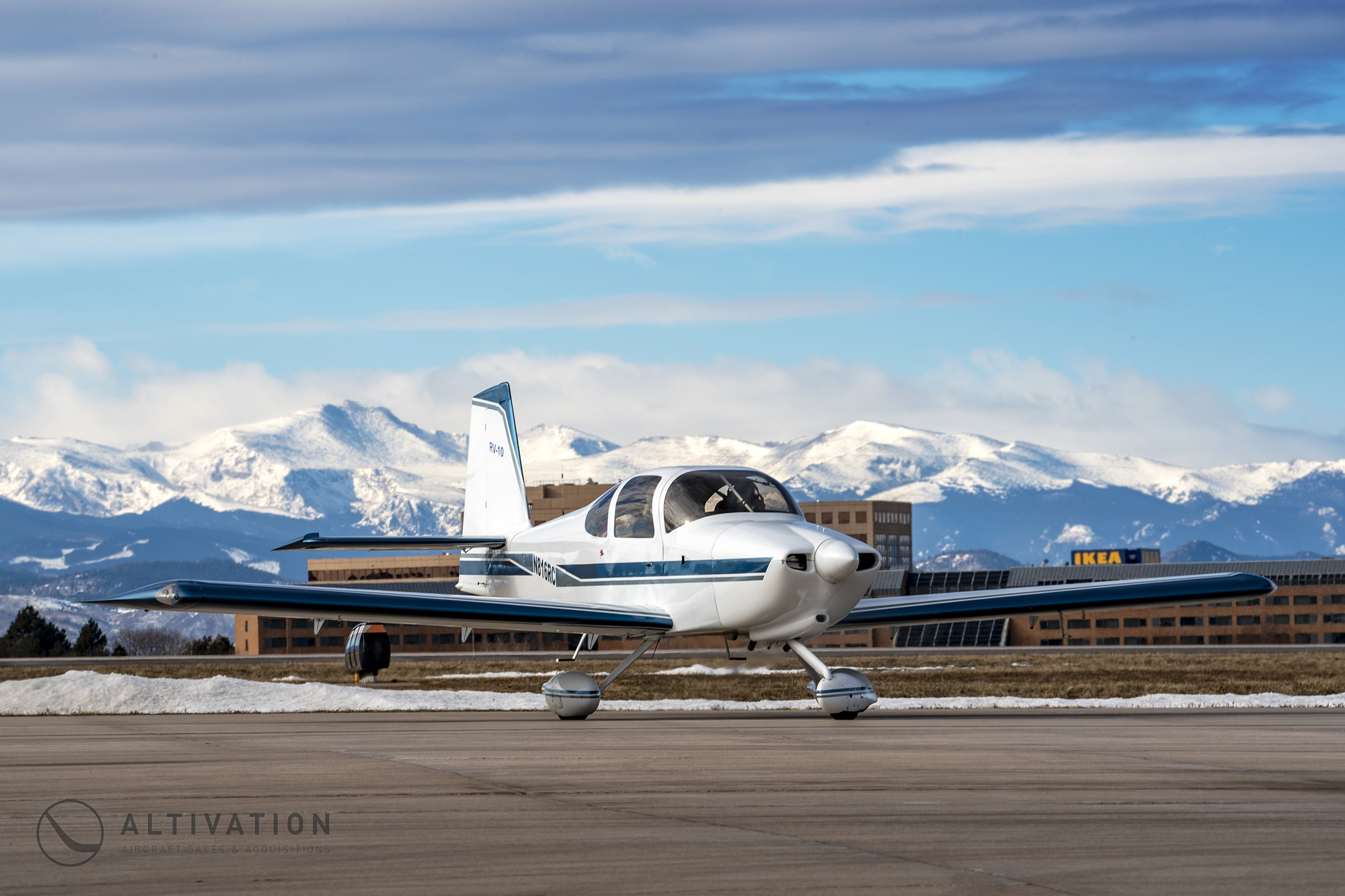 By Erika Armstrong – Midsize and Large Cabin Business Jet Sale's Specialist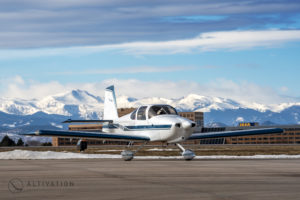 It had been an ache that was ignored for years. A longing to learn how to fly, but knowing that the burdens of life didn't allow for the dream to be turned into a reality yet. Jeffrey Burke, a 63-year old engineer and father of three, often turned his head towards the sky to watch an airplane fly overhead. While he was looking, he was also raising his family, building a career and preparing for retirement. In the back of his mind, he had thought about taking flying lessons, but he didn't reach a tipping point until his last child was out of the house. "My life had been so busy that the contrast of an empty house was almost like a religious moment for me. The quiet gave me time to reflect on what else I wanted to accomplish in my life and I decided it was finally my turn. I had spent my life taking care of others so I decided it was time I took care of myself."
Jeffrey started by calling the local airport and finding out what type of flight training was available and who offered ground school. There are two types of training programs approved by the FAA. The most common is operated under Federal Aviation Regulations Part 61, but there are also flight schools operated under Part 141. This just means the FAA monitors the student's training and certification rates and allows for accelerated training and reduced minimum hours for check rides. Part 141 programs are generally designed for full-tine students whose goal is a professional career, but just because you don't want to make this your career, doesn't mean you can't put yourself in this program. If you're ready for the faster pace and more structure then this might be a great choice.
Jeffrey was still working when he signed up for ground school and flight lessons, so he needed flexibility in his schedule. He enrolled in a Part 61 flight school and purchased a private pilot video course before attending his first ground school class. "I've been around long enough to know that I needed to be prepared. I was so excited to get started anyways, I started buying everything that had anything to do with aviation. I'm glad I did because from the very first day of ground school, they didn't have to teach me new material. I had already read about it so the instructors were there to just help me completely understand it."
There was a moment of concern when Jeffrey got to his FAA medical examiner's office for his first flight physical. His eye prescription had changed and he couldn't pass the eye test, even with his glasses on, and he'd been admitted to the hospital previously for hypertension, so the doctor wanted a little more explanation. "I've always taken care of myself and I never thought I'd have an issue passing a physical exam. I think I panicked when he started asking me all these medical questions because I thought he wasn't going to give me my medical, but it turned out that he was a good guy just making sure I was going to be safe. I got everything figured out and I guess it's a good thing that they make sure that pilots can see where they're going!"
Jeffrey passed his written exam (98%) and began renting a Cessna 172 for his flight training. Over the next year, he had the typical frustrations of flight students. His instructor quit, there were long breaks when the weather was bad, and a few too many times when the airplane had mechanic issues that kept him on the ground. He had about thirty flight hours and was around $7,000 into his aviation education when he decided to delve deeper into his commitment. Jeffrey decided to buy an airplane.
"I'm not rich. I still have a mortgage and college tuition for my kids, but I was in a position to make an investment. I'd already spent a good chunk of money to pay for someone else's airplane when I rented and I wasn't even close to being ready for my check ride. My training had been so drawn out and there was so much time between flights that I felt it was taking longer and I was spending more money than I needed to for training. I thought with my own airplane, I could set the pace. I know it's not the typical thing you do, but I saw an opportunity so I took it."
Jeffrey had heard that an airplane was coming up for sale in the hangar next to his flight school. "I was still new to aviation so wanted to stick with what I was already flying. I asked if I could buy the airplane I was flying, but the flight school didn't want to sell. I wasn't really sure what I was looking for or how to do it so I contacted an aircraft broker. I couldn't believe my luck. My broker on the very first day I talked with him told me about a guy that was going through a divorce and had to sell his airplane asap. He had a 1967 Cessna 172 Skyhawk. I picked it up for about $32,000. Heck, you can't even buy a new truck for that these days. It wasn't anything fancy, the paint was faded, and it had some rips in the seats, but it was a solid airplane. My broker saved me thousands by having a connection and knowing where to look."
Jeffrey worked out a deal with the FBO and instructor to complete his flight training in his own aircraft. It took a little negotiating with the insurance company, but they were able to provide coverage. He earned his private pilot's license and, "The day I got to take my kids for a flight was one of the best moments of my life. Worth every penny I ever spent. It just felt like my life had taken on a whole new aspect. I could now fly out to see my kids at college, and my wife and I now started planning our vacations based on where I could fly. It costs about $200 to fill up my tanks, but it gets me further than $200 in my car would. When we travel, we set it up so we're not under any time constraints so even if weather kept us on the ground, we just go when we can. Yeah, it's probably always cheaper to take the airlines, but it can't compare with our experience."
The initial cost of owning his own airplane was overwhelming at first. "I just didn't know much about the cost of annuals, hangar rental, insurance and feeding my airplane. I didn't realize I needed a hangar. But my broker ended up becoming a longtime friend and helped me beyond just the purchase and now that I know the airport better, I know how to find the better deals. It isn't that owning an airplane was too expensive, it was just that I didn't yet know how to find the good deals and budget for it. My broker showed me how. Now that I've owned my airplane for a few years, I know her personality and have a better grasp of how much she costs. I have the same mechanic work on my airplane so he's gotten to know the quirks so he's more efficient which saves me money."
Owning your own airplane isn't something most students think about when learning to fly, but there are numerous advantages and the return on investment is often beyond the numbers on a spread sheet. Jeffrey says, "I could probably sell my airplane today for more than I paid for it. You can't do that with cars. I think that's a great return on investment. I could've bought a new Lexus, but by now, the value would have depreciated significantly. You can't fly a Lexus anyways. For me, my return on this investment is priceless. This is something I wanted in my life where I was in charge…I wanted to be untethered from my desk, my boss and my responsibilities. It's not something I ever wanted to do for a living because once you're required to do it, the dynamics change, but this was on my life's bucket list. Flying for me is pure freedom."
From single engine piston joy, to complex, high-performance, long range luxury corporate jet aircraft, Altivation Aircraft knows that today's flight student buying a C172 might be a future executive purchasing a multi-million-dollar aircraft. No matter what wings you want to strap on today, we'll be there to guide you to the sky. Just email info@altivationaircraft.com or call 720-663-9281.