New to Market – $429,900.00
AIRFRAME / ENGINE:
Lycoming TIO-540-AK1A – 2000 TBO 235 HP
Total Time Since New (TTSNEW) 1453 hrs
Time Since Major Overhaul (SFRM) 578 hrs
76, 77, 76, 76, 76, 76/80
McCauley 3 blade constant speed hot prop – 578 SPOH
April 2023 Annual Inspection (next due April 2024)
ELT Due – 12/27
Pitot Static is currently due.
AVIONICS/EQUIPMENT
Garmin G500 Primary
GPS/NAV/Com: Garmin GTN750
GPS/NAV/Com: Garmin GTN650
Transponder: GTX 330
GDL-88 (ADS-B IN/Out with weather)
Audio Panel: PMA8000BT (Bluetooth)
KAP-140 Dual Axis Autopilot
Mechanical Backup Altitude/Airspeed/Altimeter
Kelly Aerospace Thermal System Air Conditioner
Airglas Nose Fork
Abrasion Boots
Micro Vortex Generators
Factory Oxygen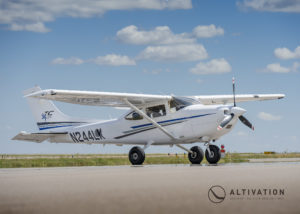 INTERIOR
Configuration/PAX: 4 seats
Charcoal leather seats, with beige interior panels and headline, and charcoal accents.
Four Port Oxygen System
Rating 9 out of 10
EXTERIOR 
Factory White with Blue and Medium Silver, and Black accent stripes. Stabilizer completed with abrasion boots.
Rating 9 out of 10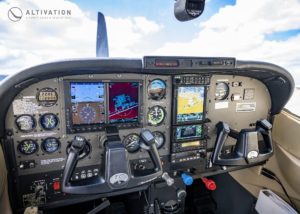 Additional Information:
This Cessna T182T is ready for your backcountry adventures! Currently based in Colorado, this aircraft features an Airglas front fork with 8.5×6 nose wheel and mains, along with micro vortex generators installed in 2022, and keep the rock dings to a minimum with abrasion boots installed on the horizontal stabilizer. The interior features charcoal leather seats, carpet and accents with dark beige side walls and headliner, and a Kelly Aerospace Thermal System air conditioner, with a four port oxygen system. On the panel, pilots will find the Garmin G500 primary flight display. Along with a Garmin GTN750, and GTN650 stack with Garmin 330 transponder and the GDL-88 with ADS-B in/out traffic and weather, and finally the KAP-140 dual axis autopilot. Complete logs since new, and available for showing at KCFO (located near DIA).
Digital logs available for review upon request.
Click Here for a video walk around of this Cessna T182T
Specifications:
Cruise Speed (88% power @ 12,500): 159 kts
Range (88% power @ 12,500):  615 nm
Average Fuel Burn: 16 GPH
Service Ceiling: 20,000
Weights:
Empty Weight: 2,143.31 lbs
Max Gross Weight: 3,100 lbs
Fuel Capacity: 87 Gal
Useful Load: 966.69
Mobile users swipe to see additional images.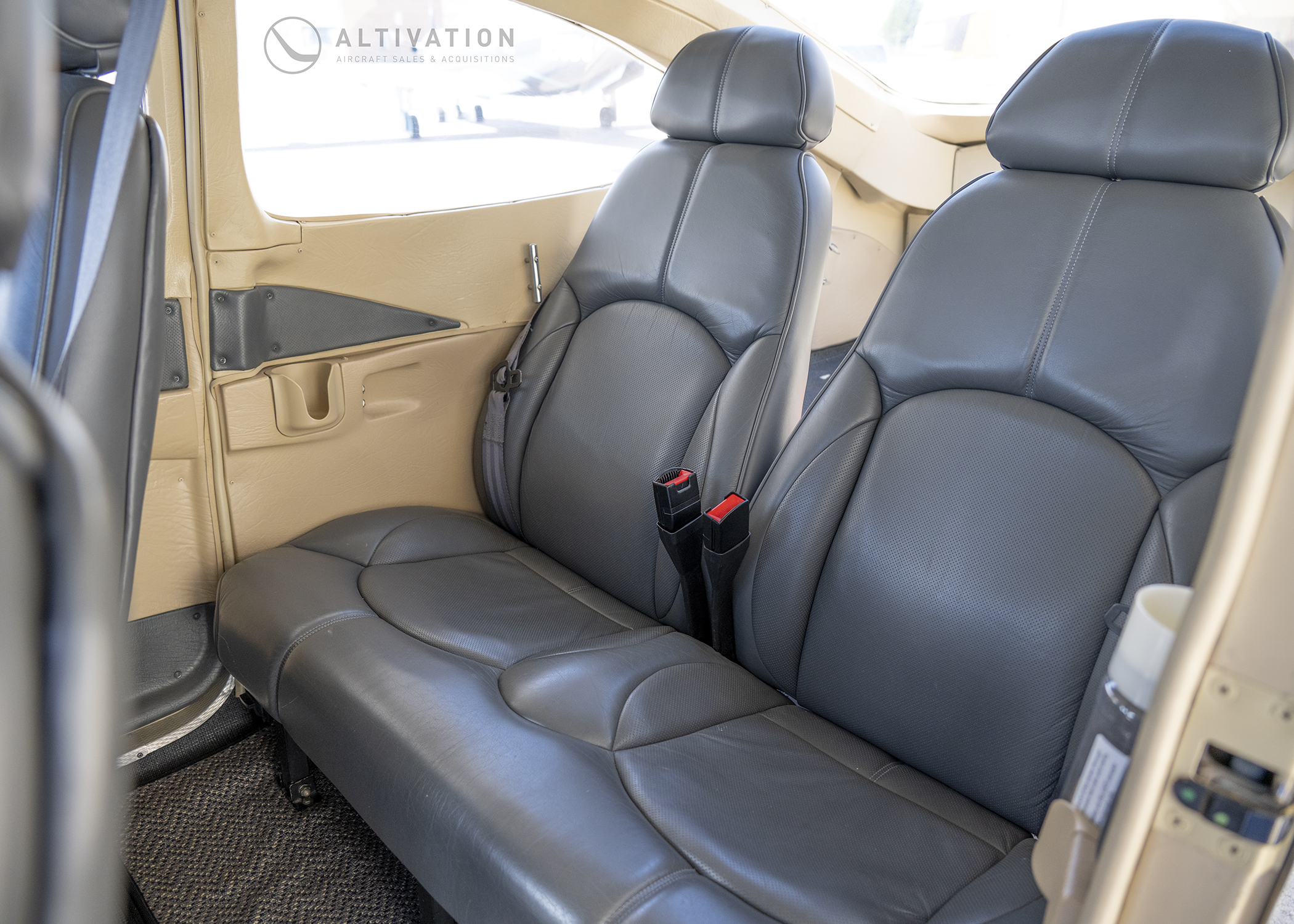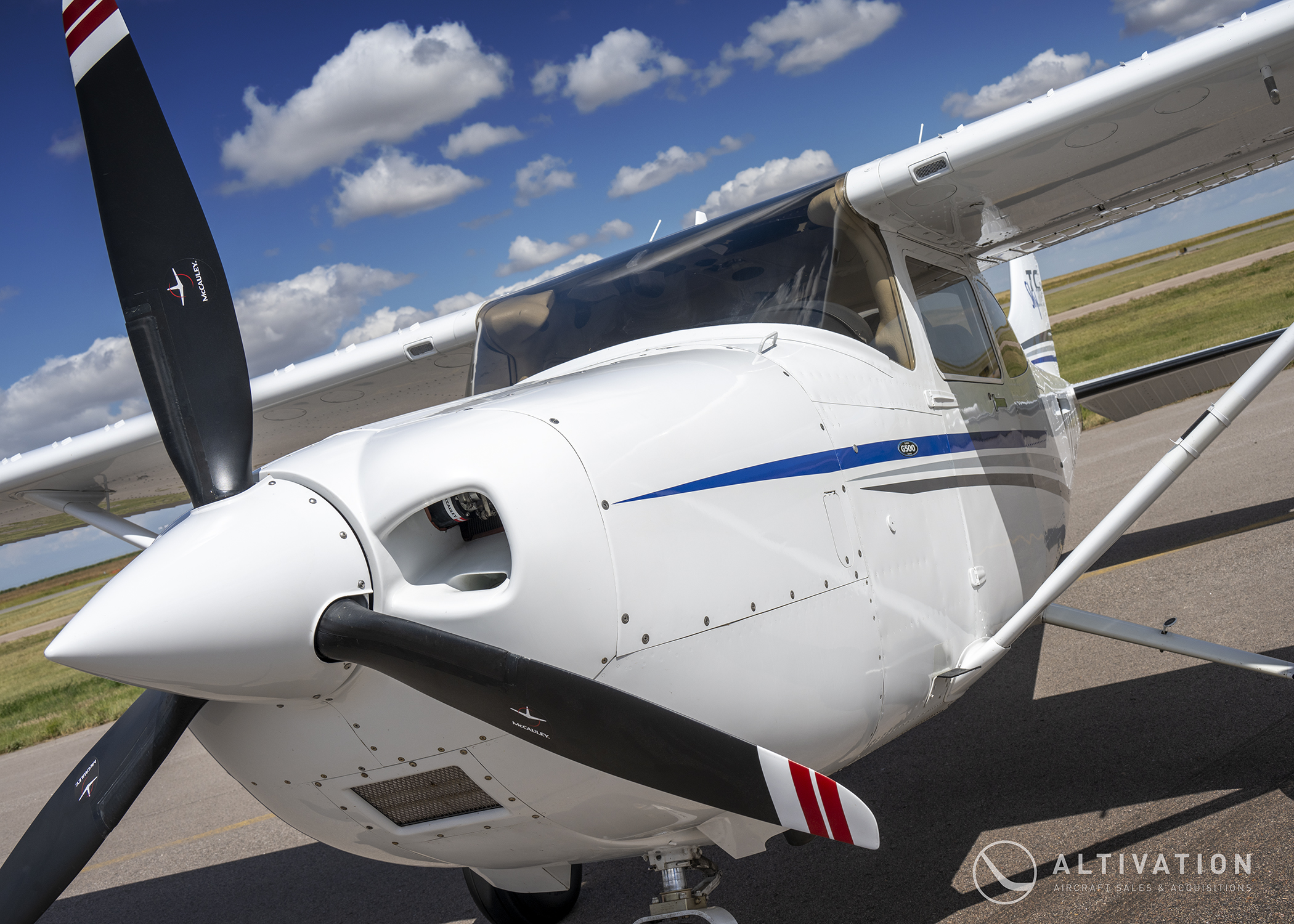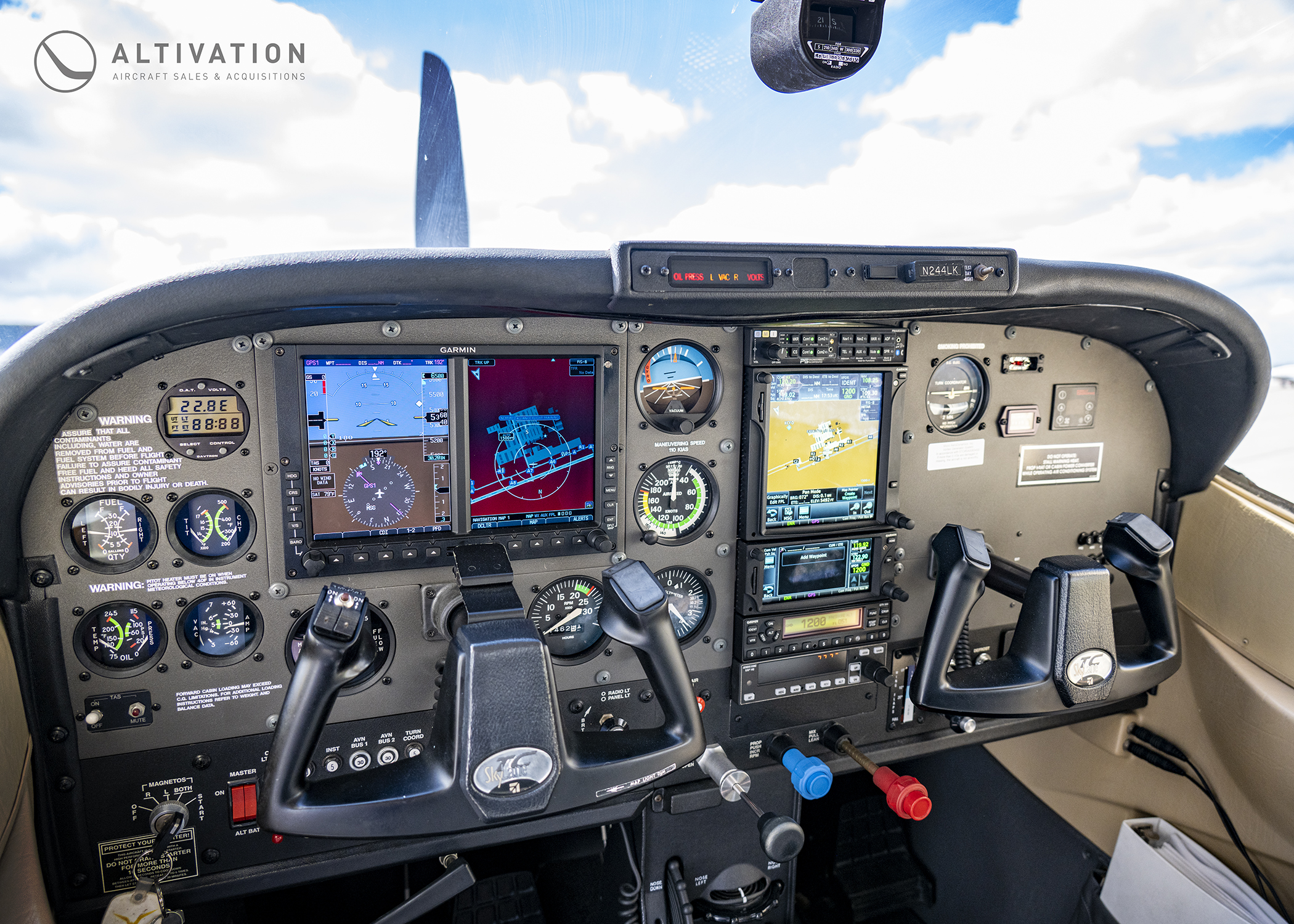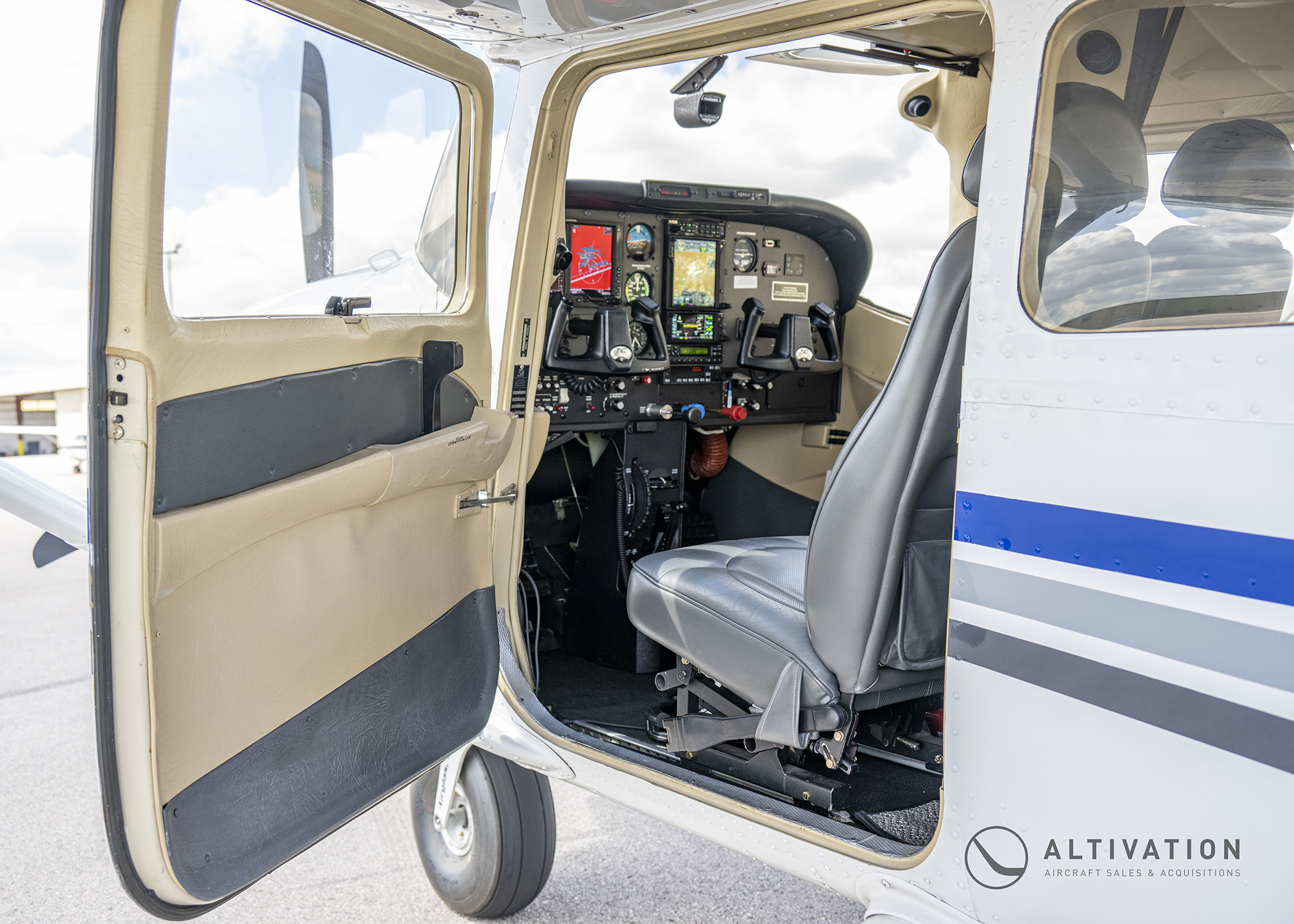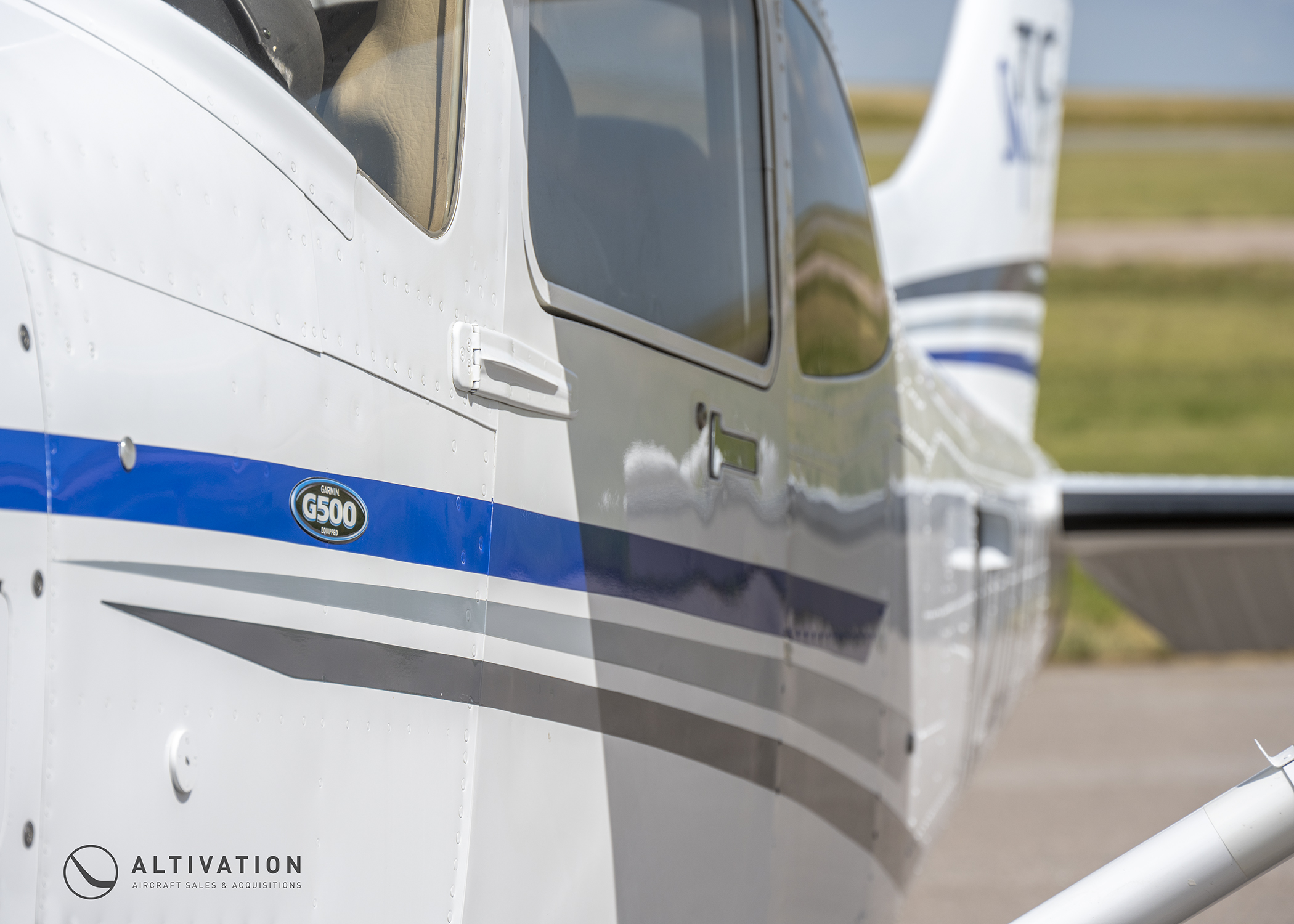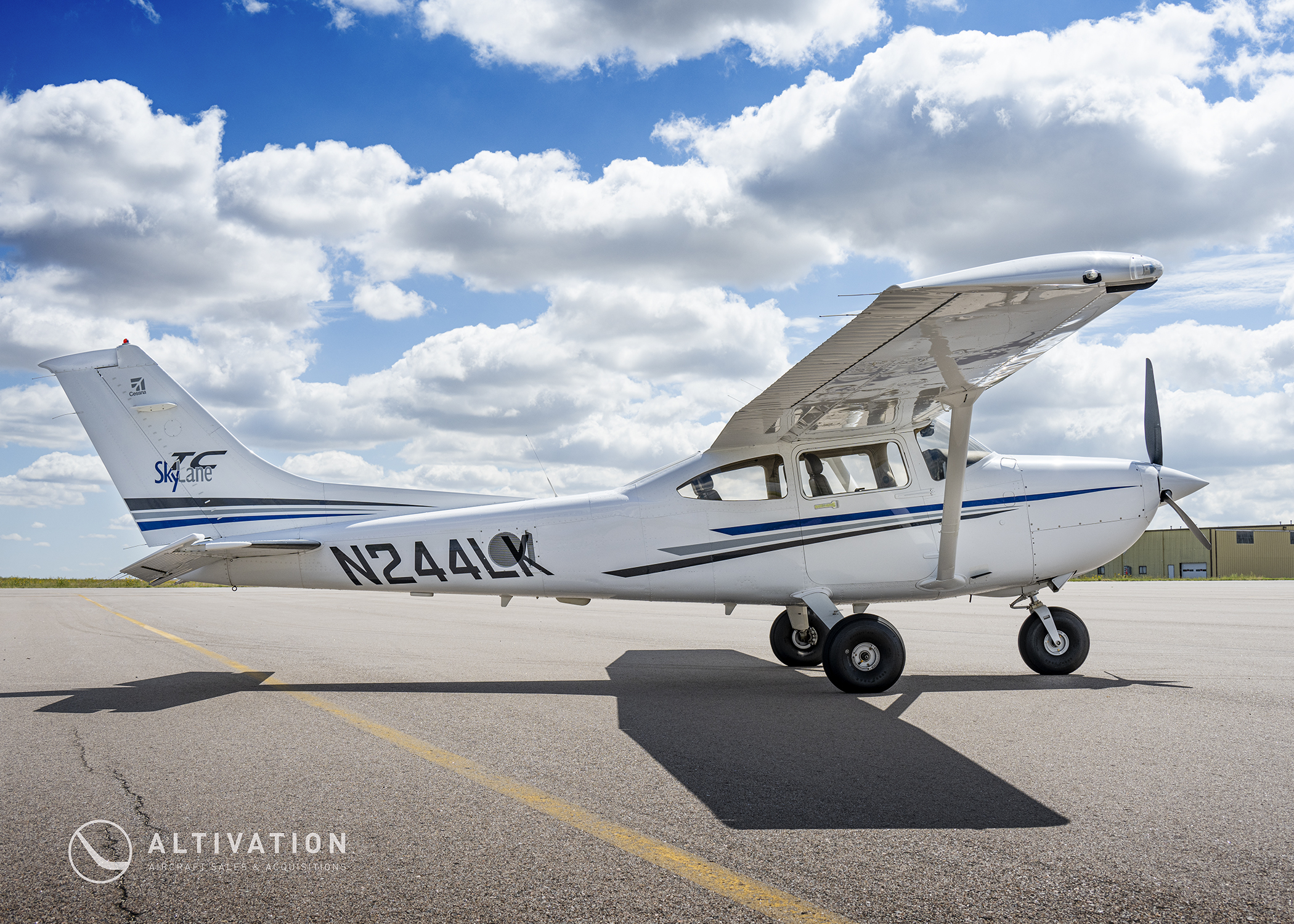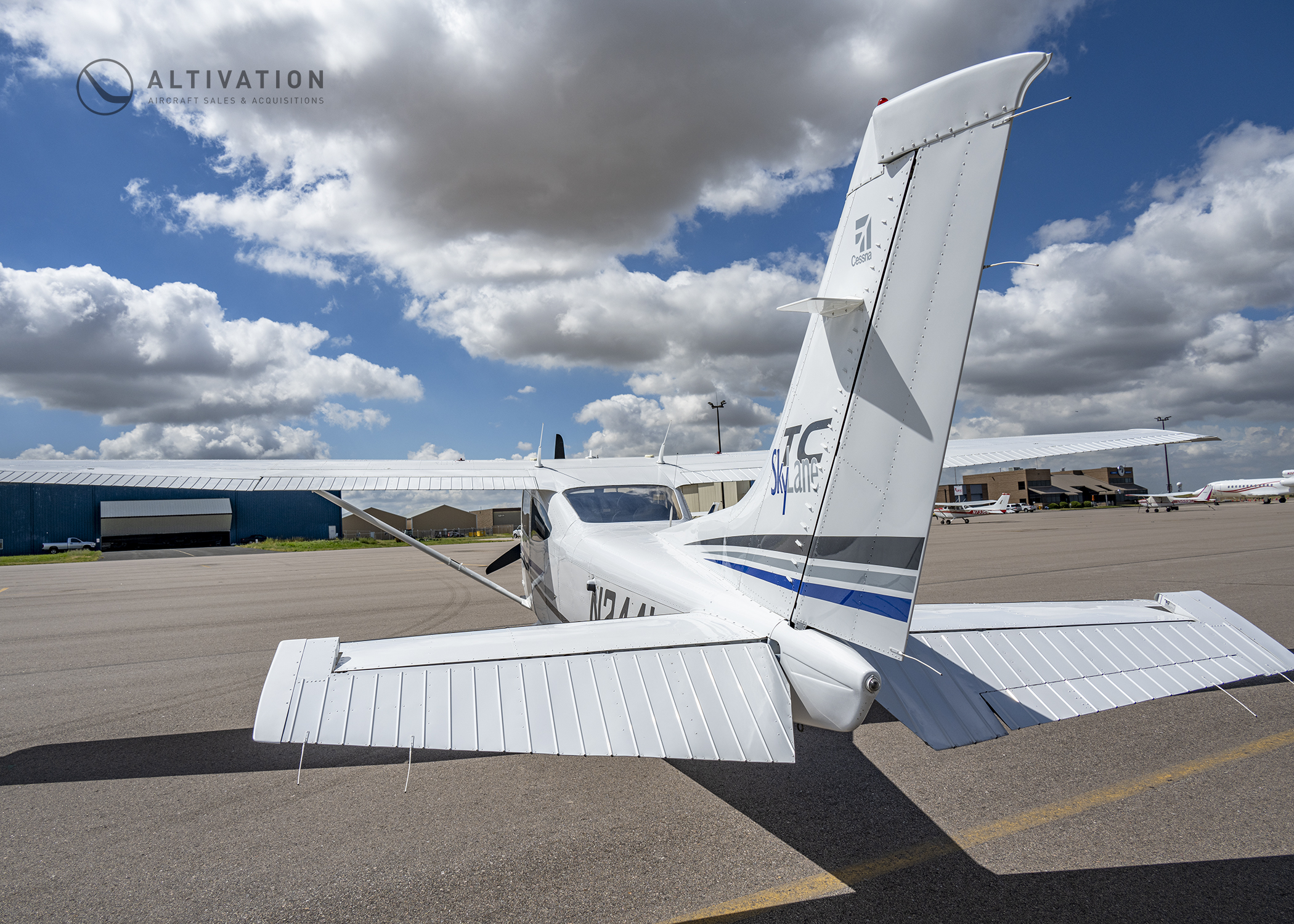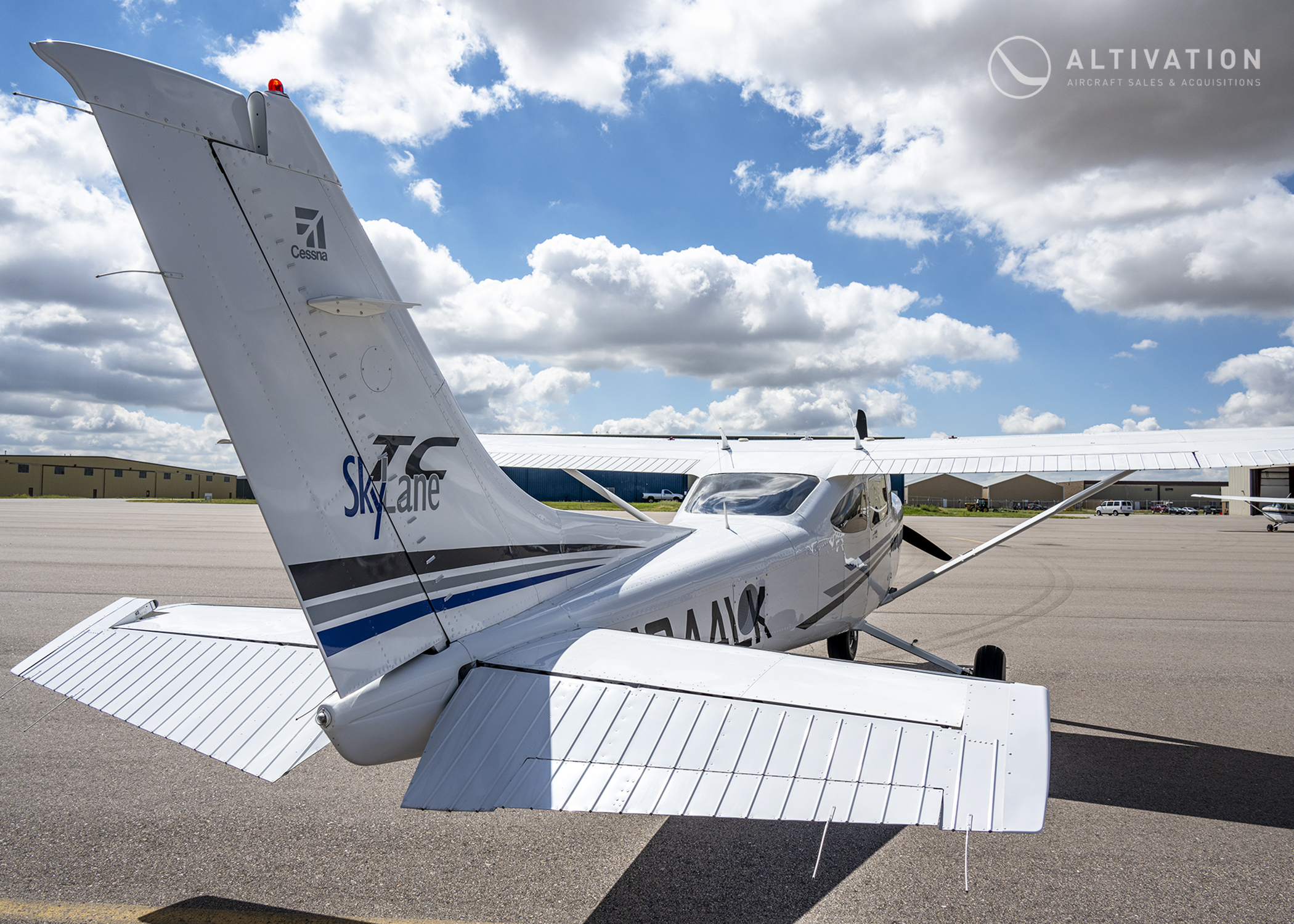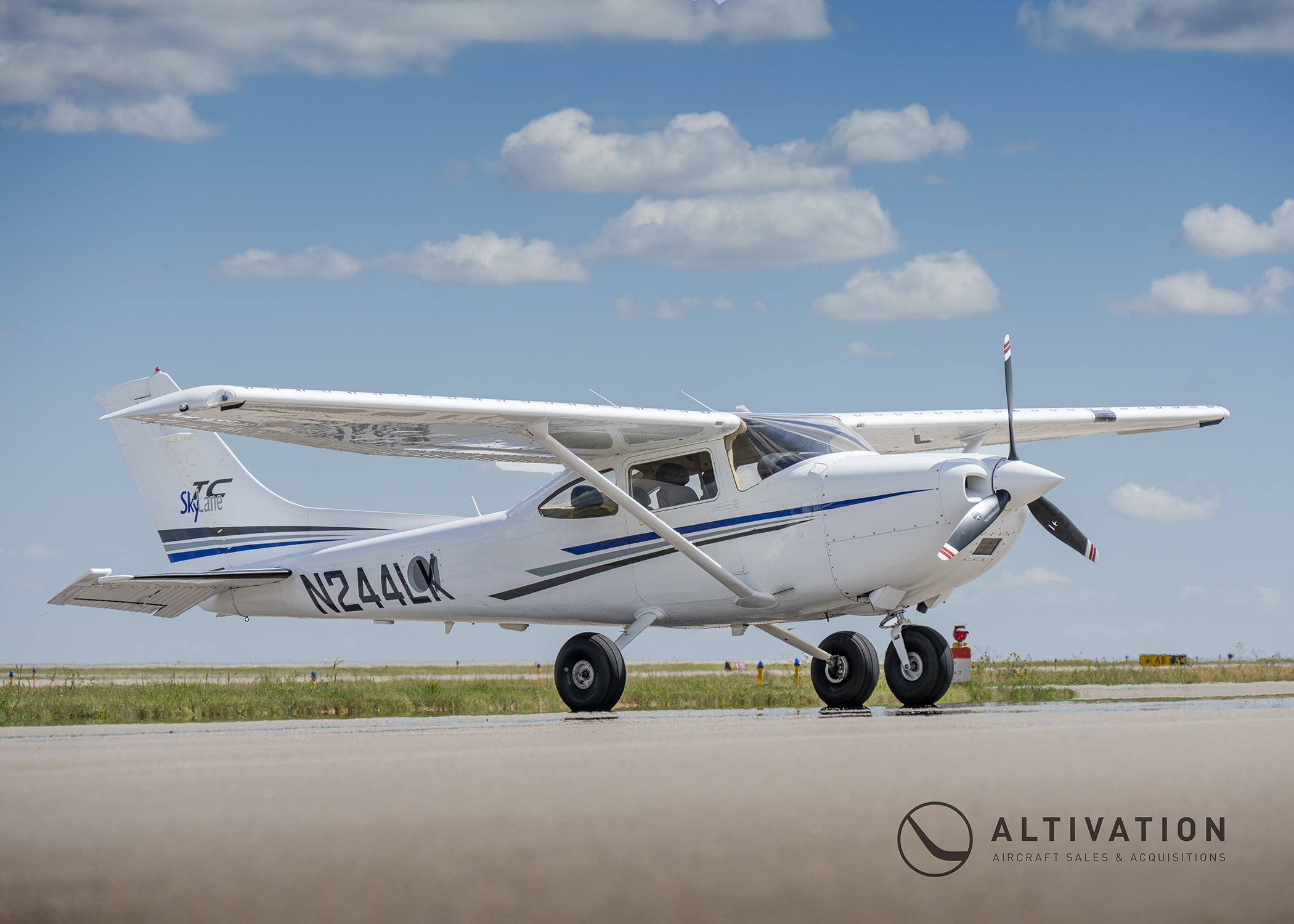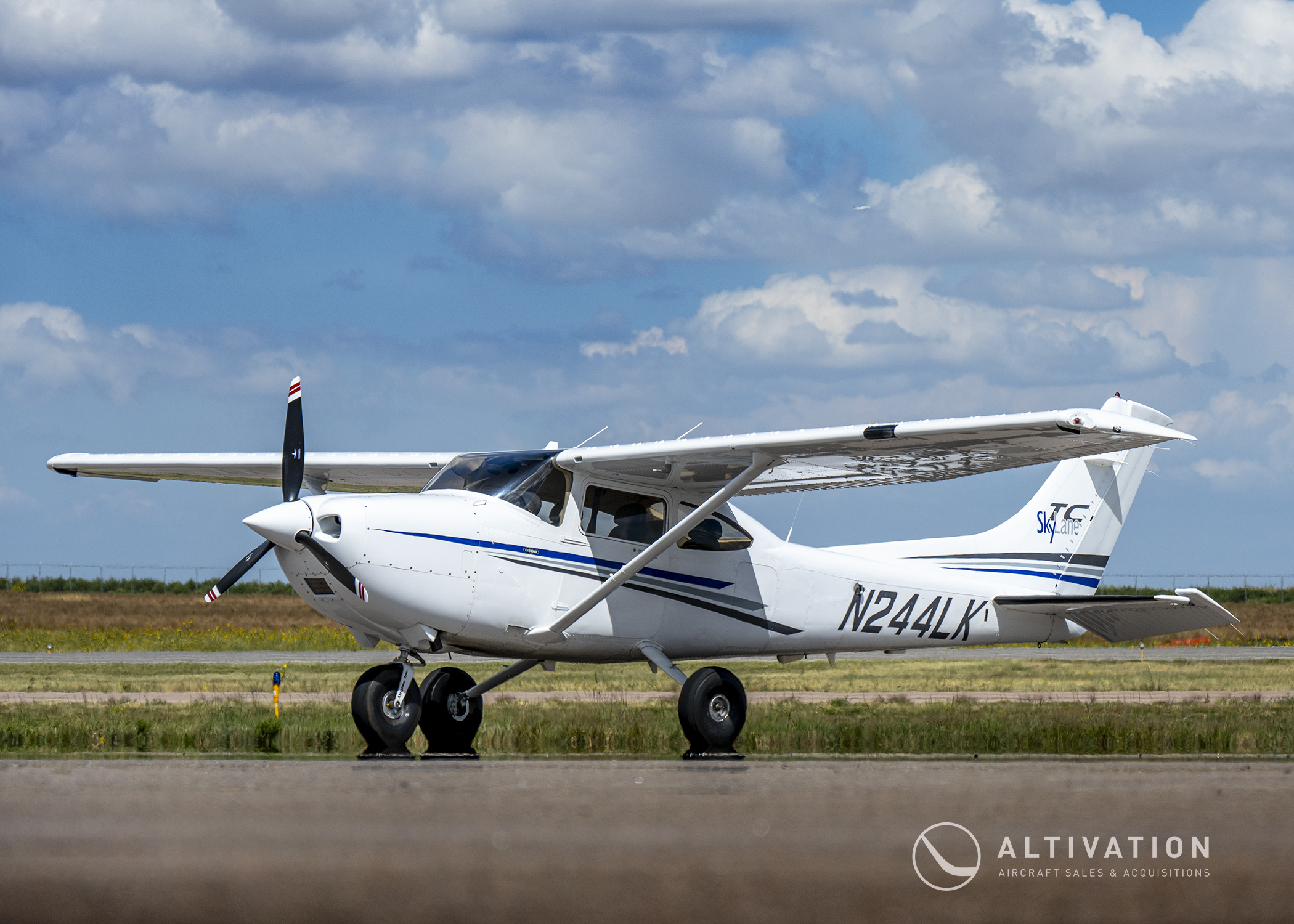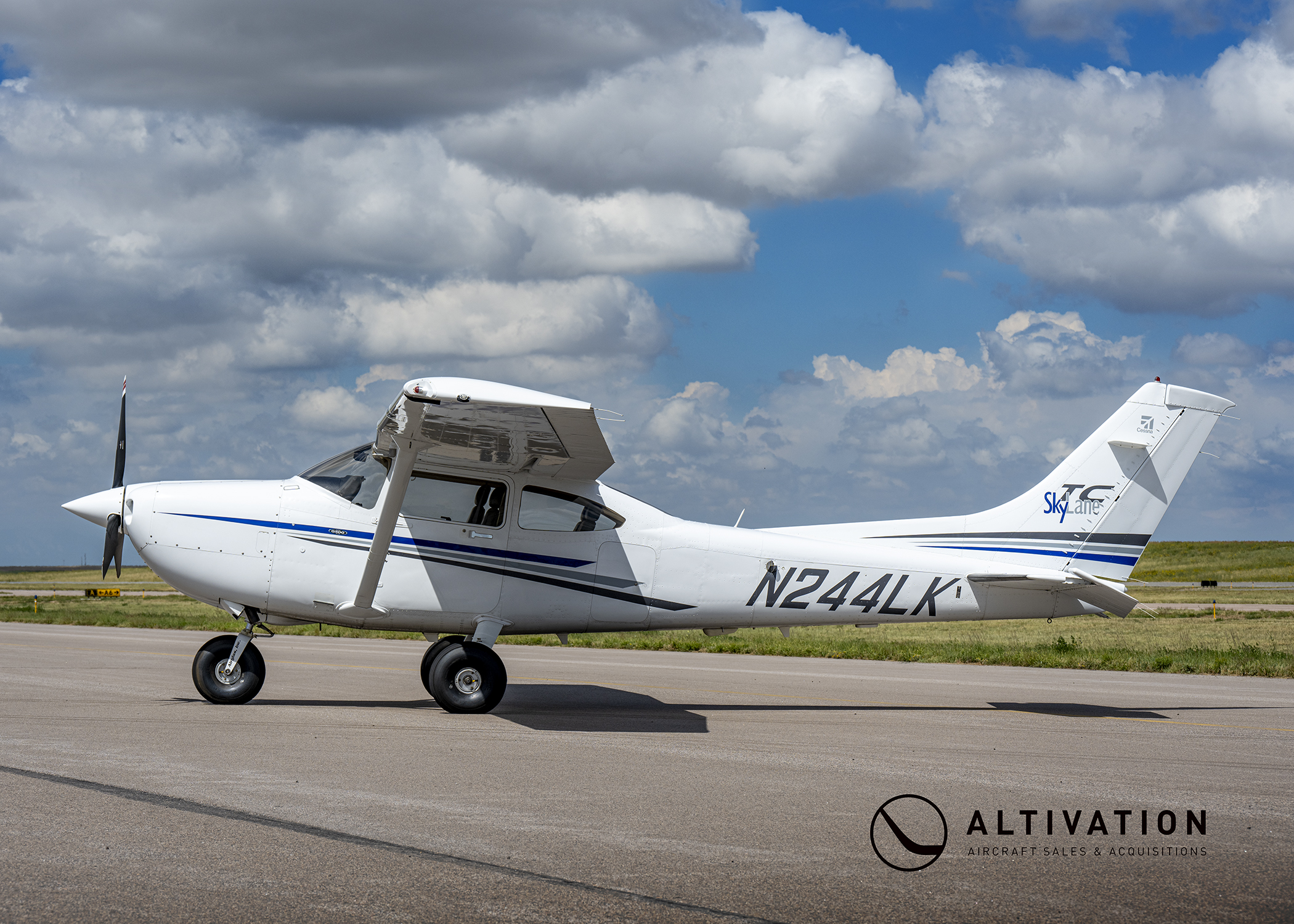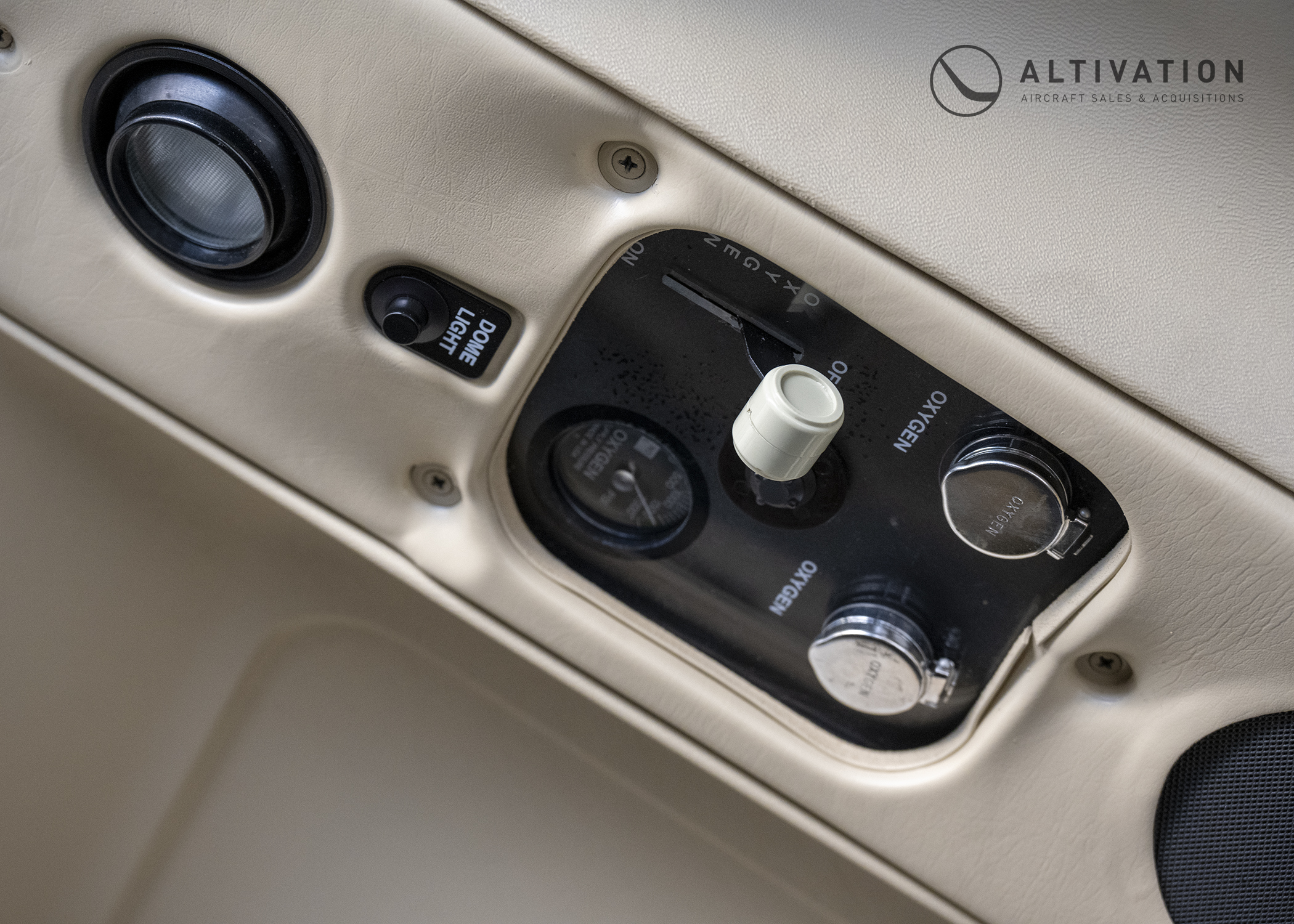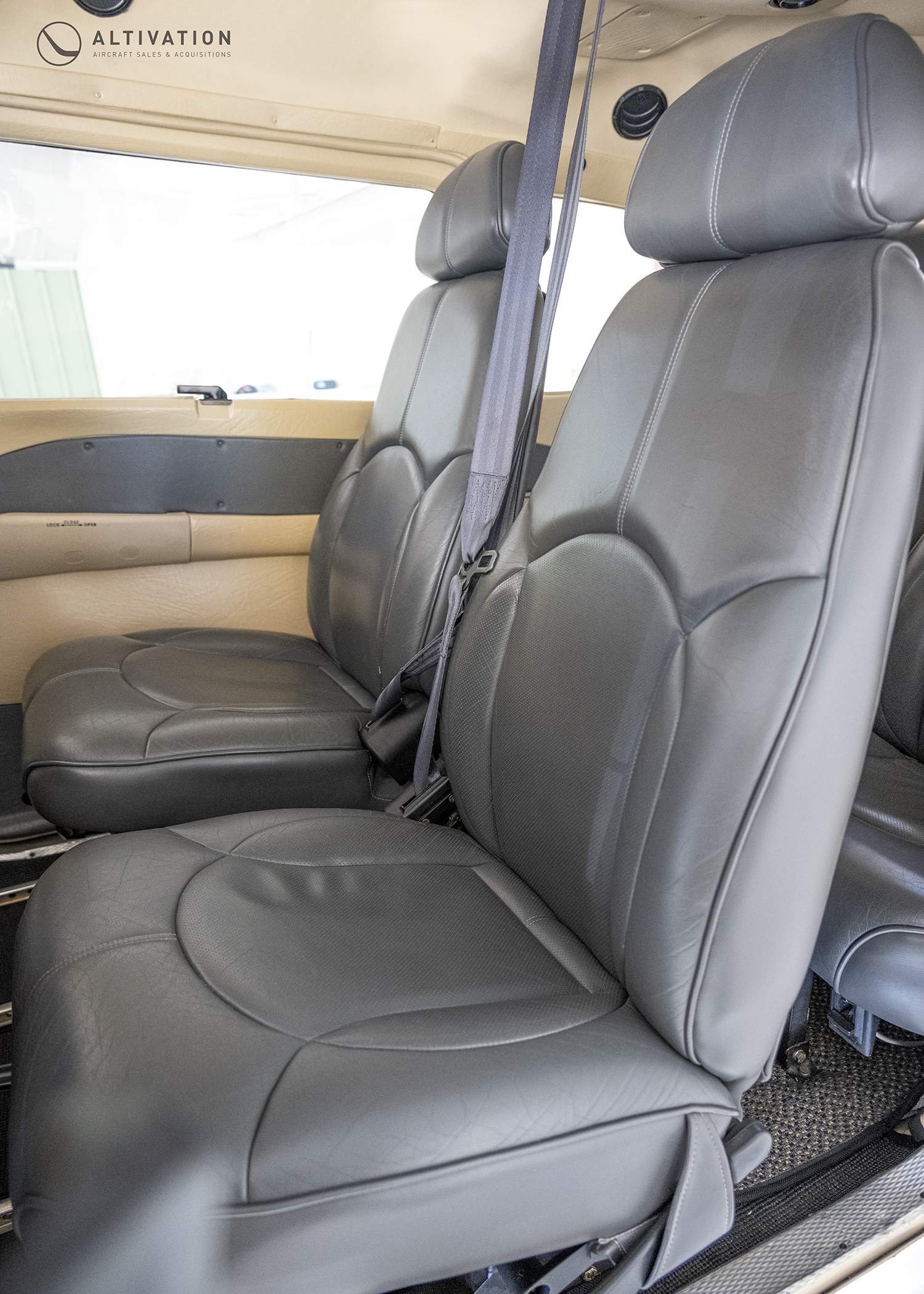 2001 Cessna T182T - Interior Rear Seats
2001 Cessna T182T Exterior 1
2001 Cessna T182T Panel 1
2001 Cessna T182T Interior
2001 Cessna T182T Exterior
2001 Cessna T182T Exterior 7
2001 Cessna T182T Exterior 6
2001 Cessna T182T Exterior 5
2001 Cessna T182T Exterior 4
2001 Cessna T182T Exterior 3
2001 Cessna T182T Exterior 2
2001 Cessna T182T Interior 2
2001 Cessna T182T Interior 3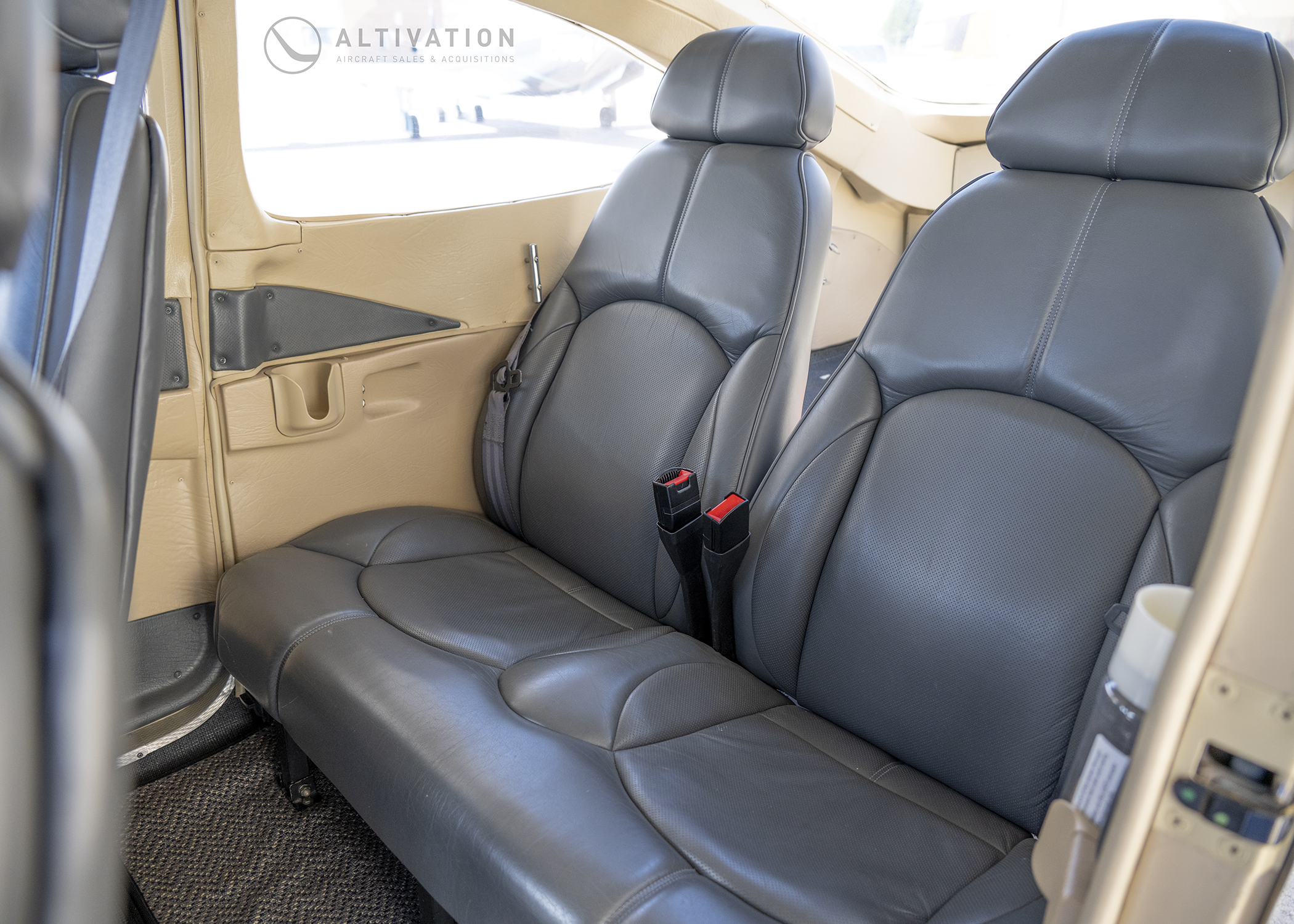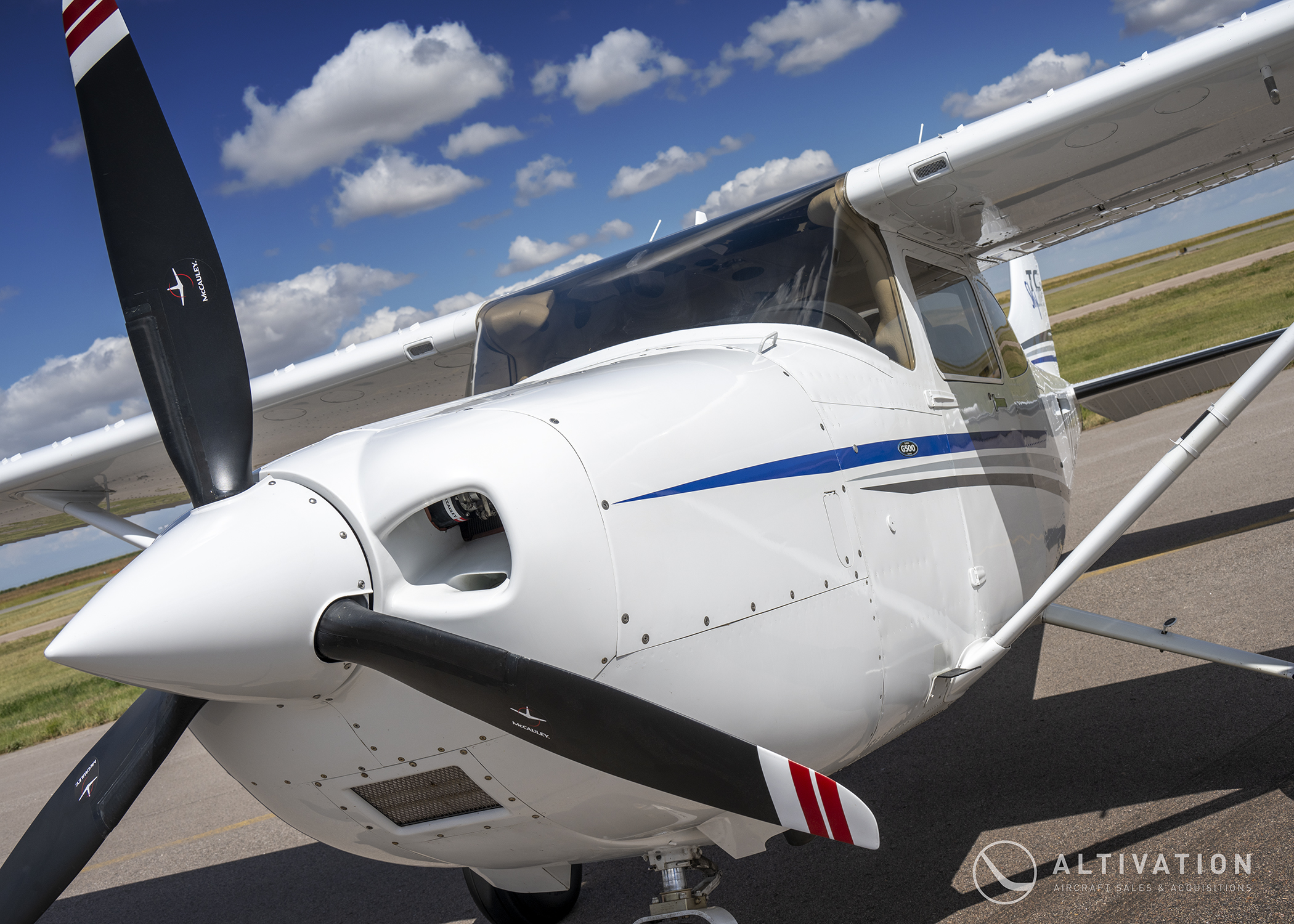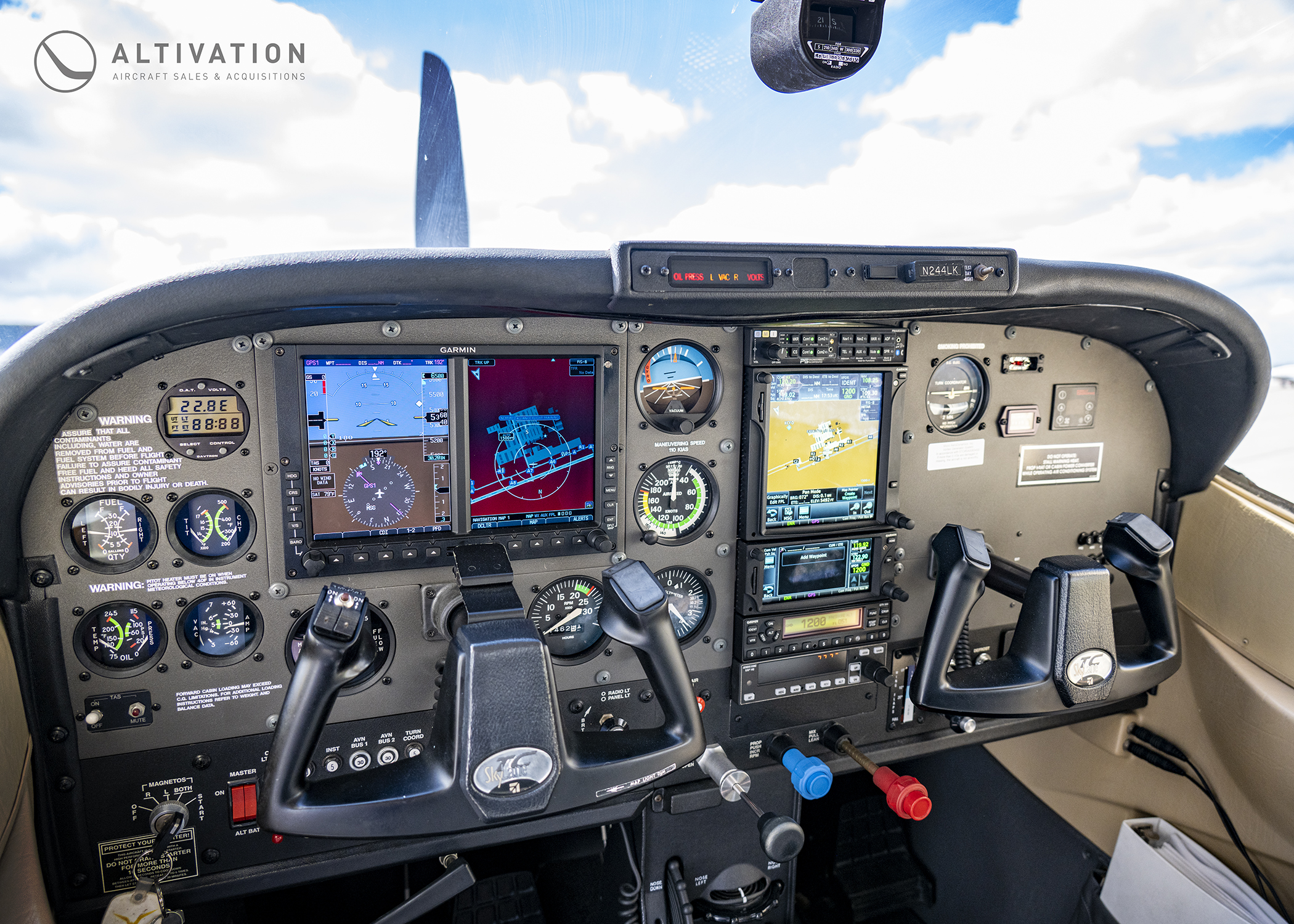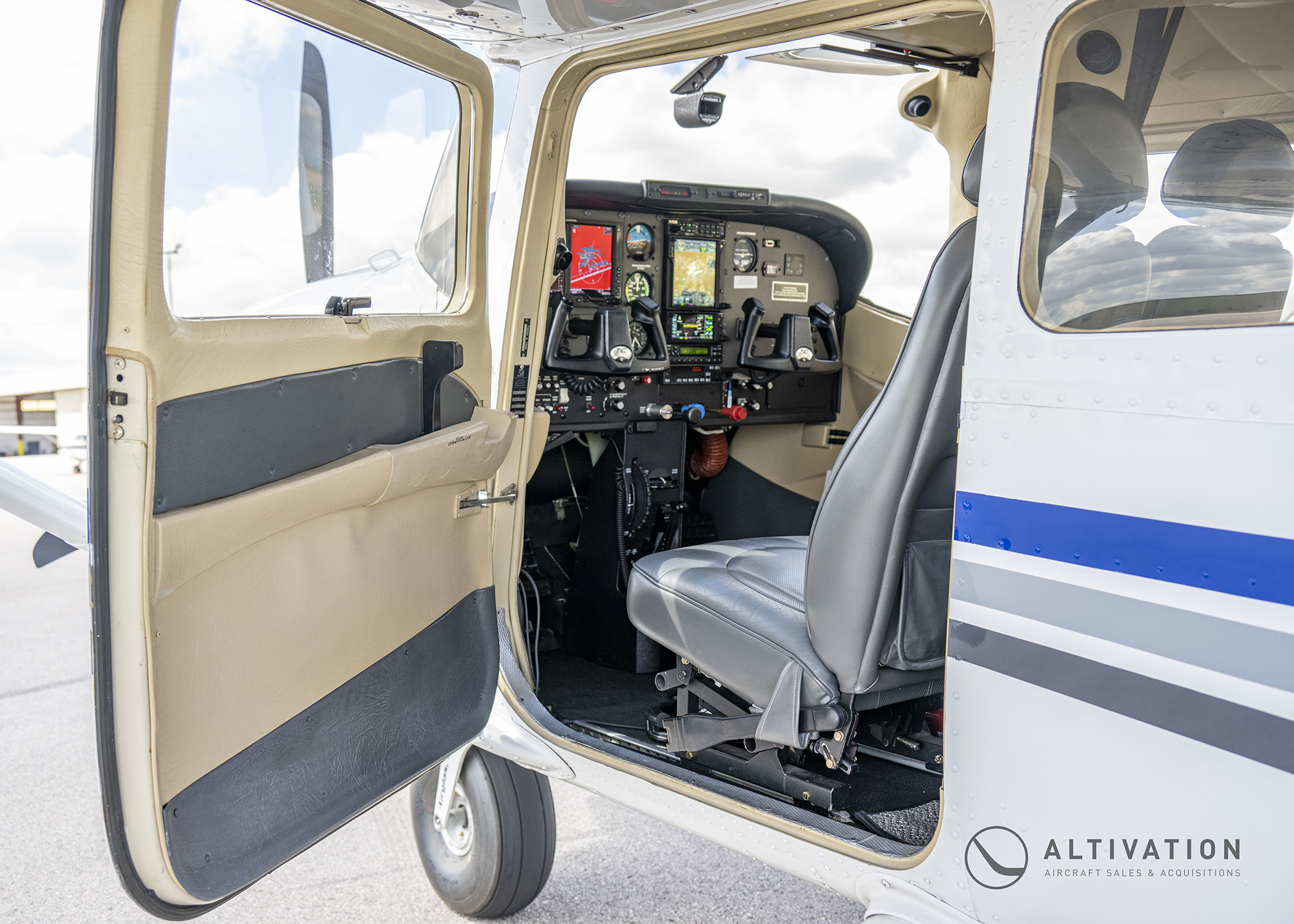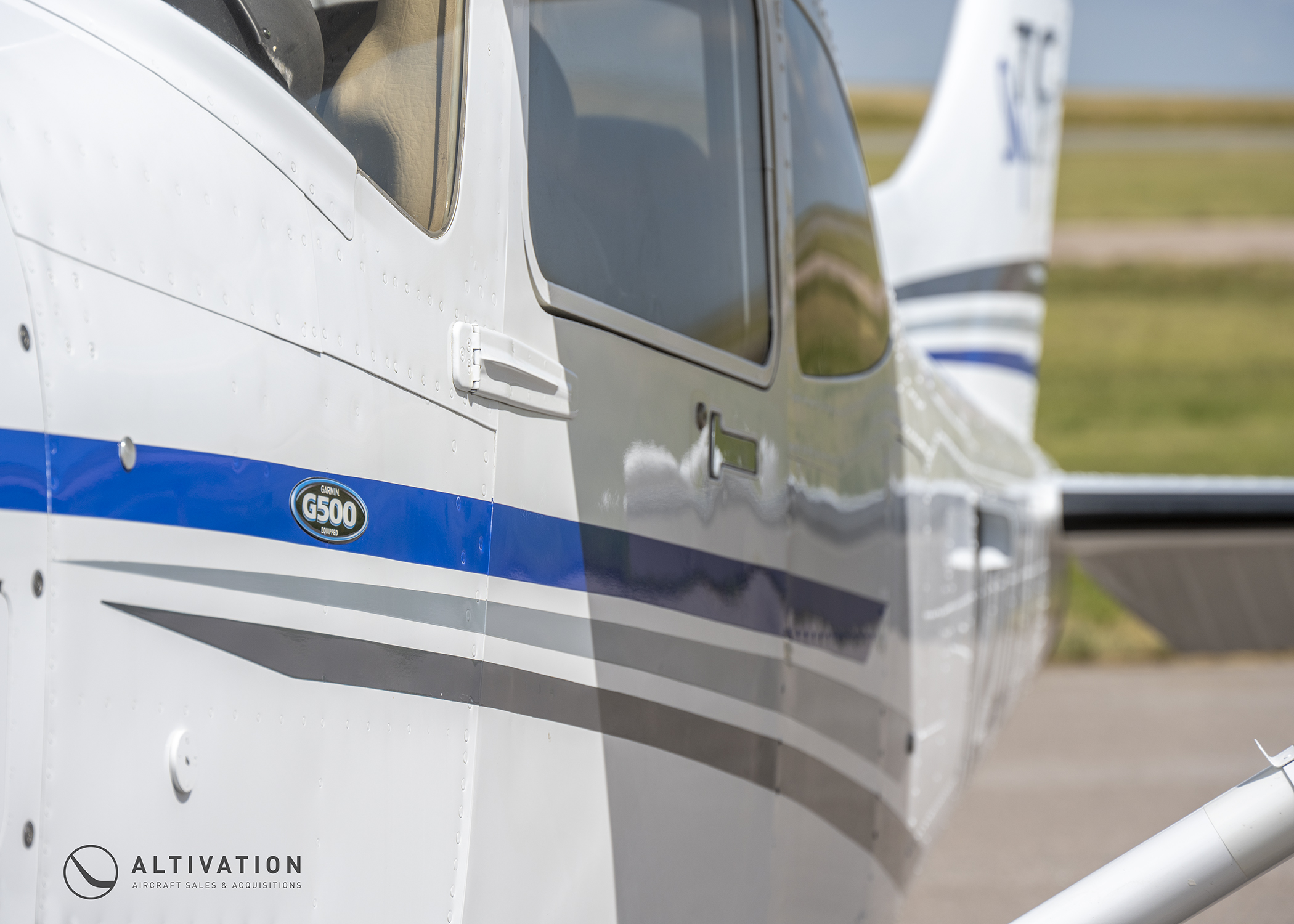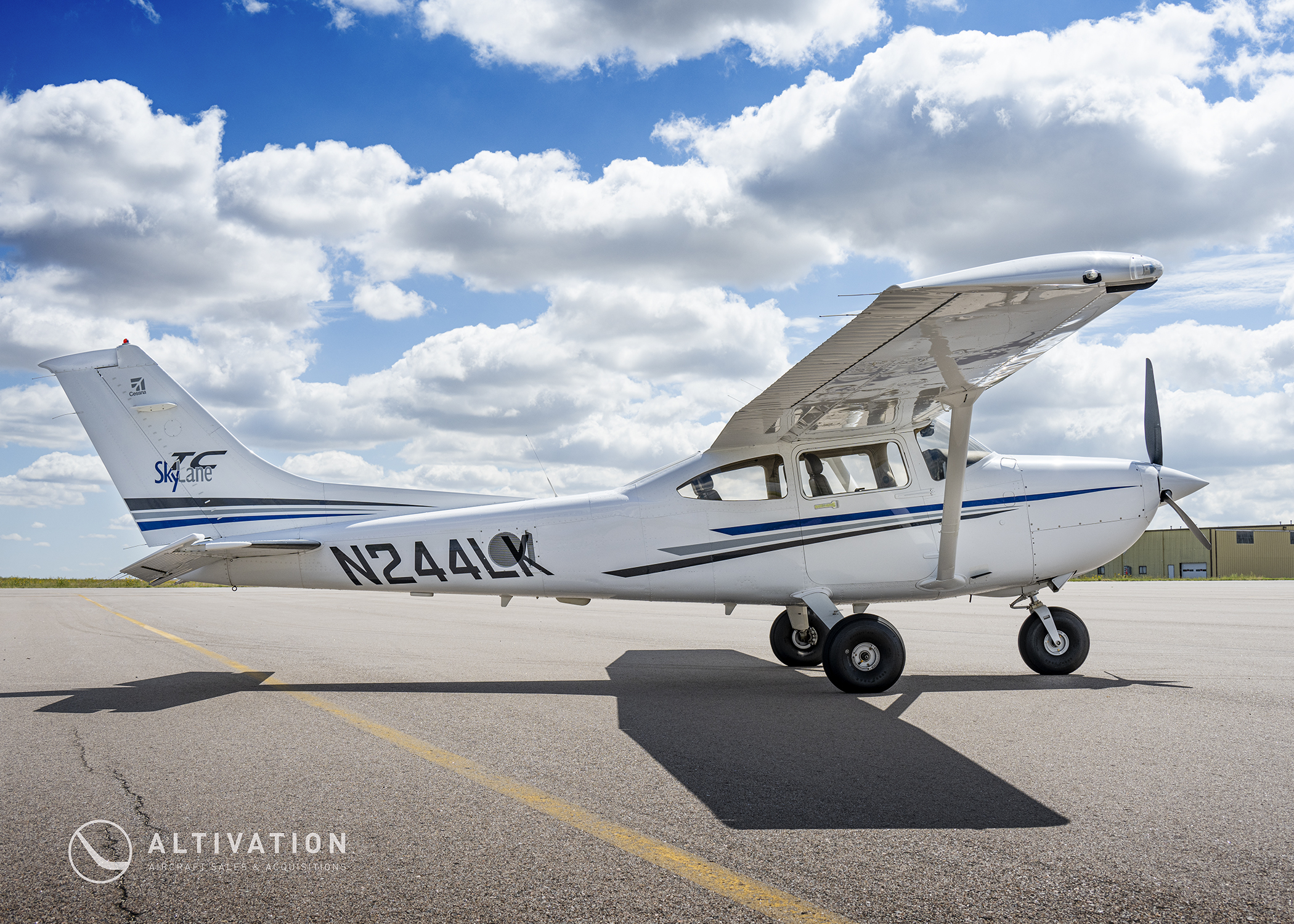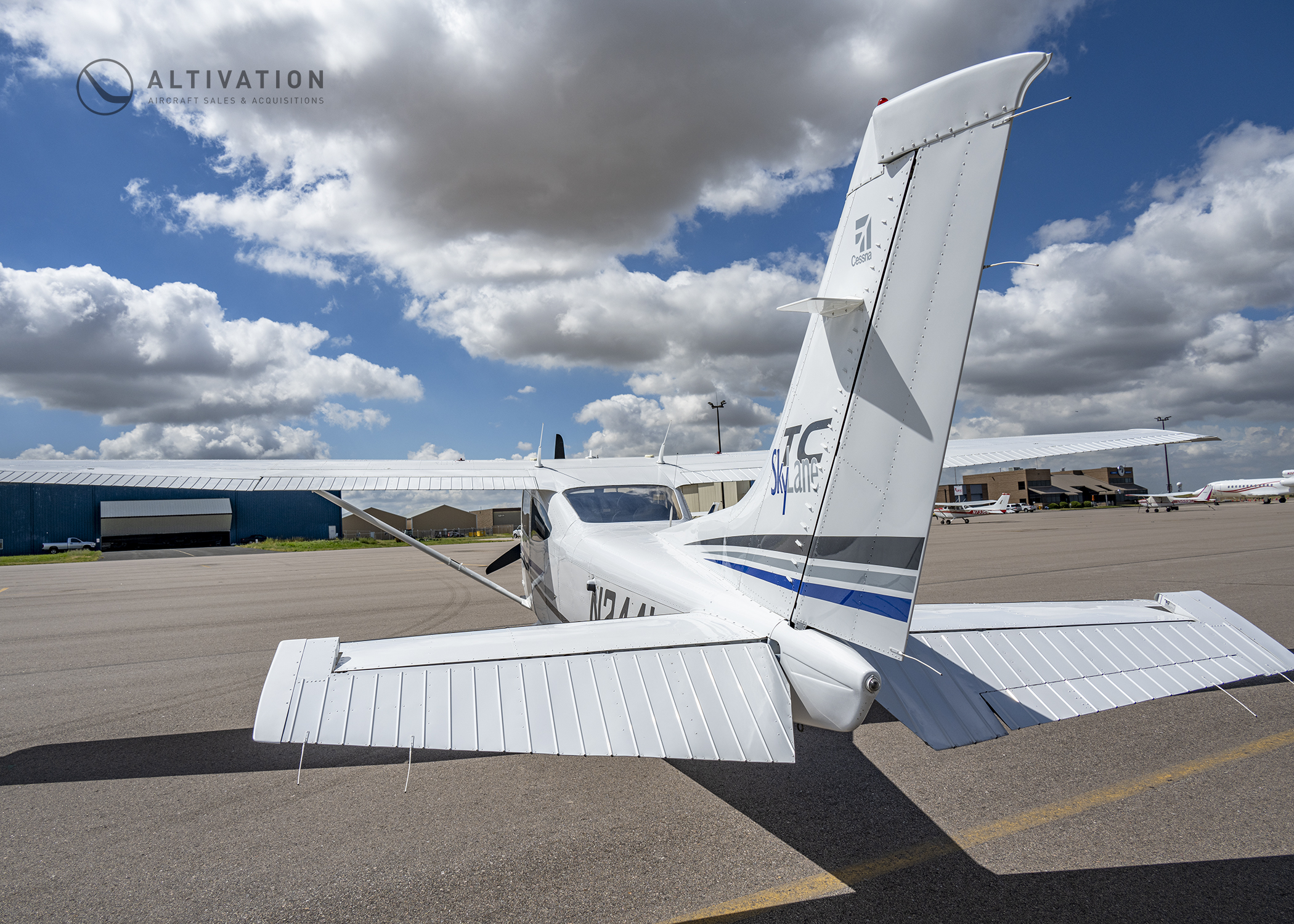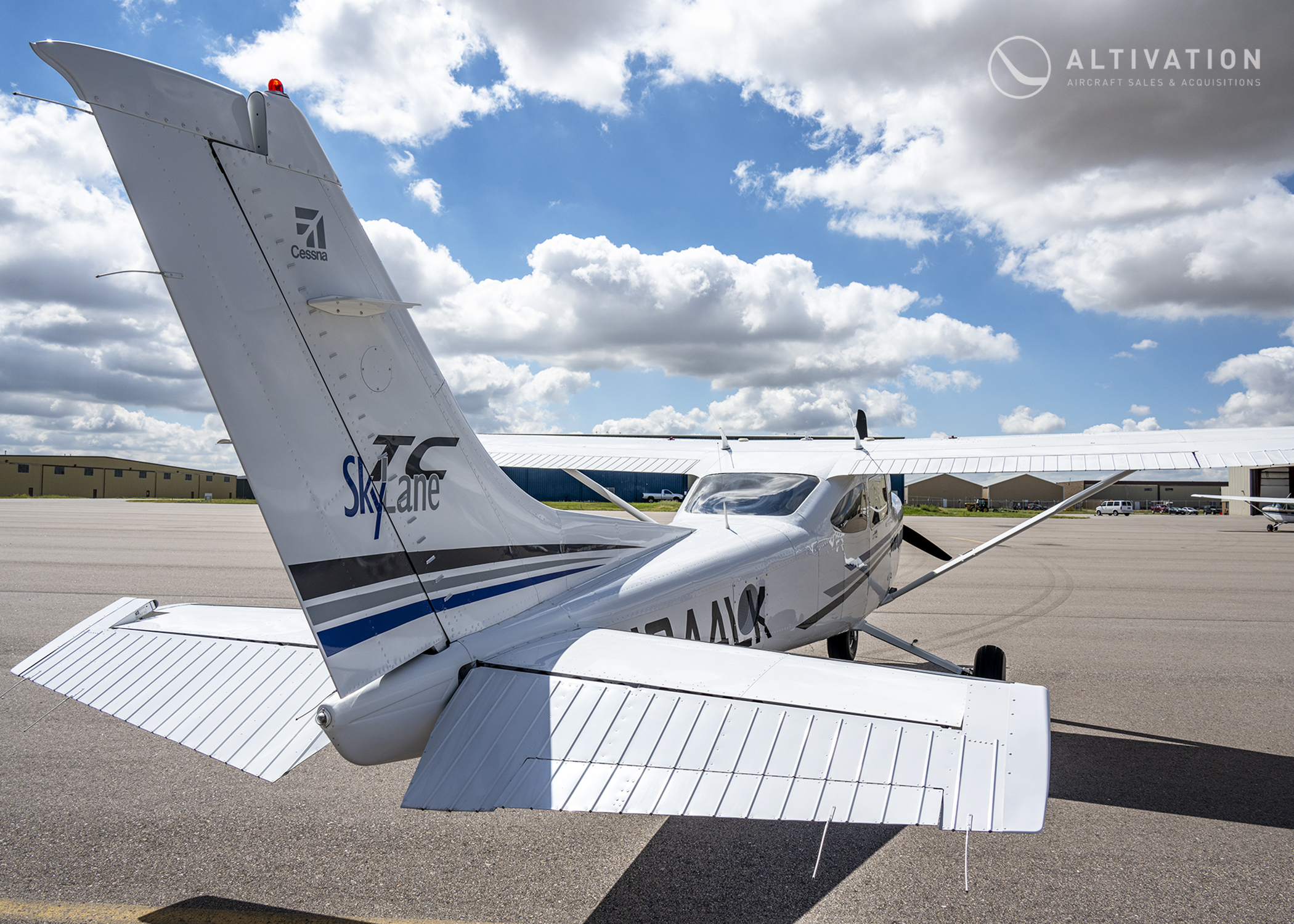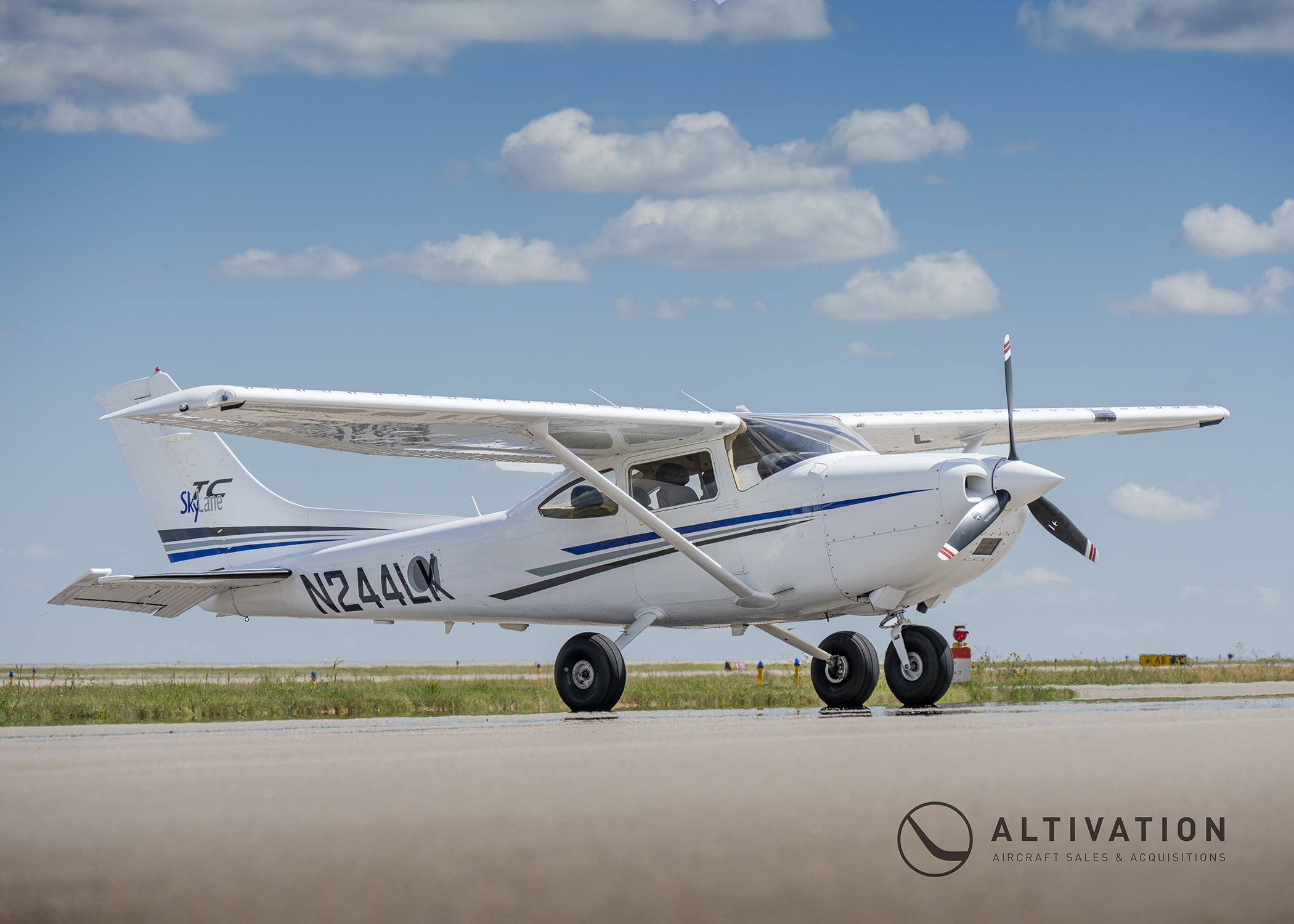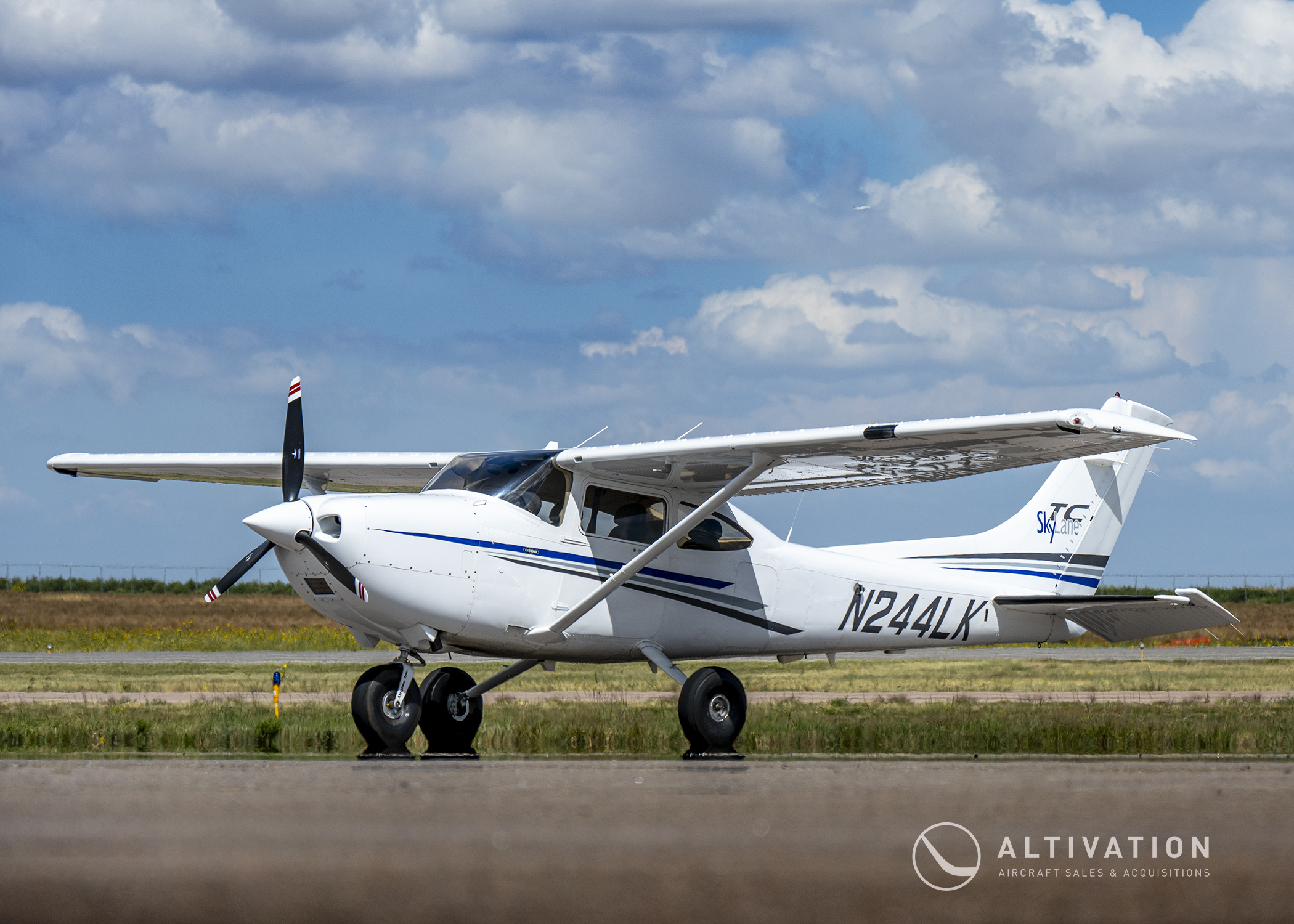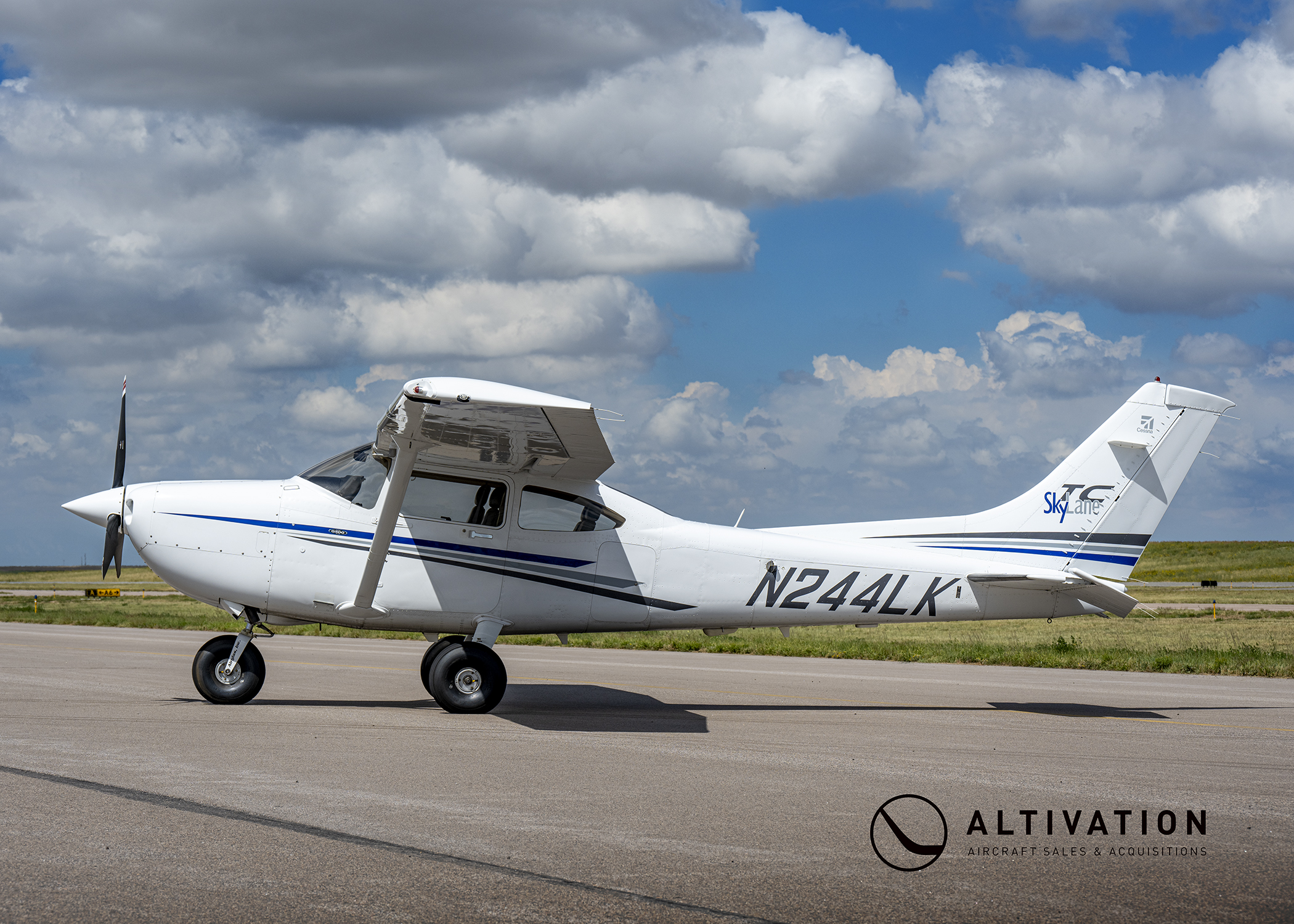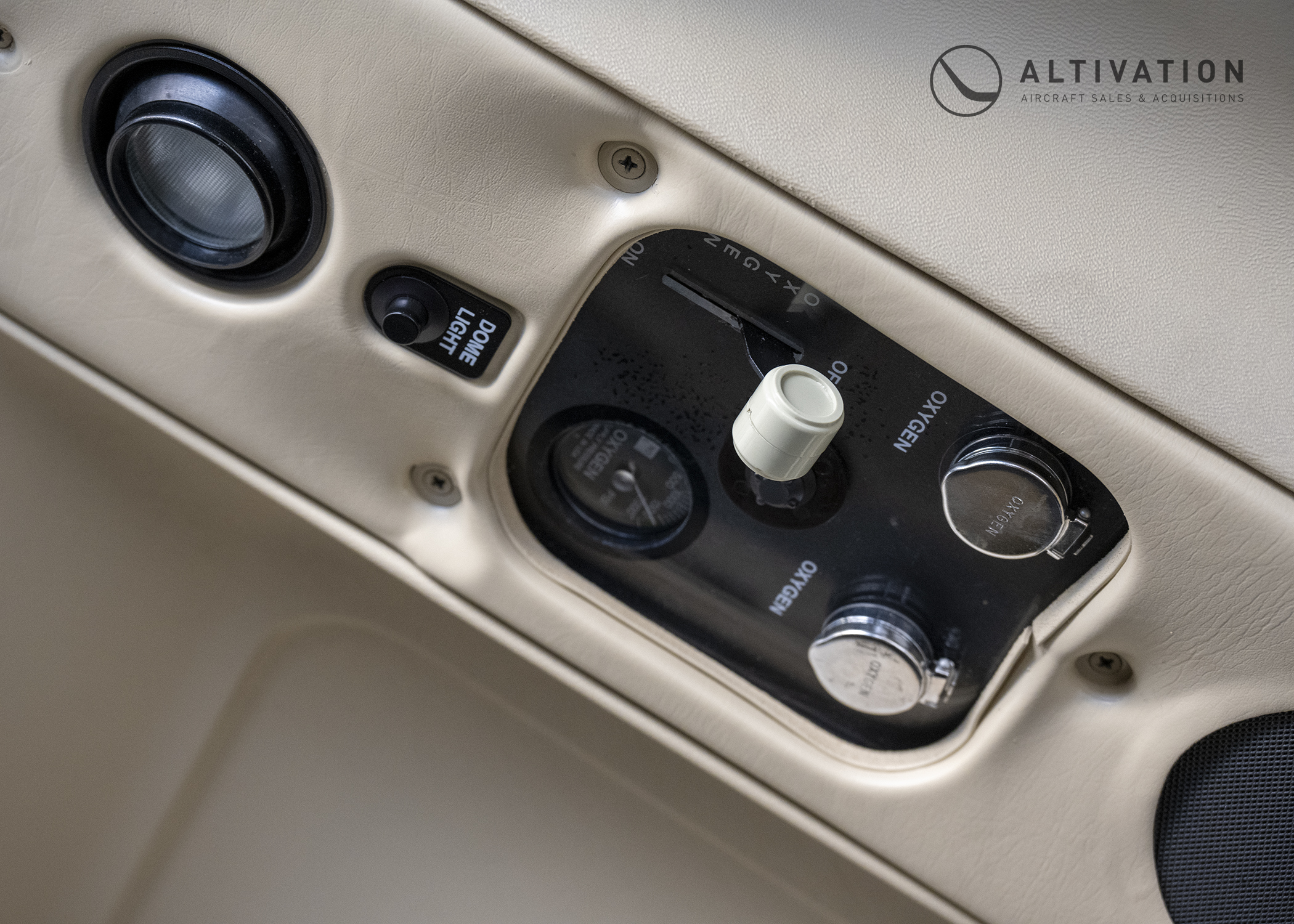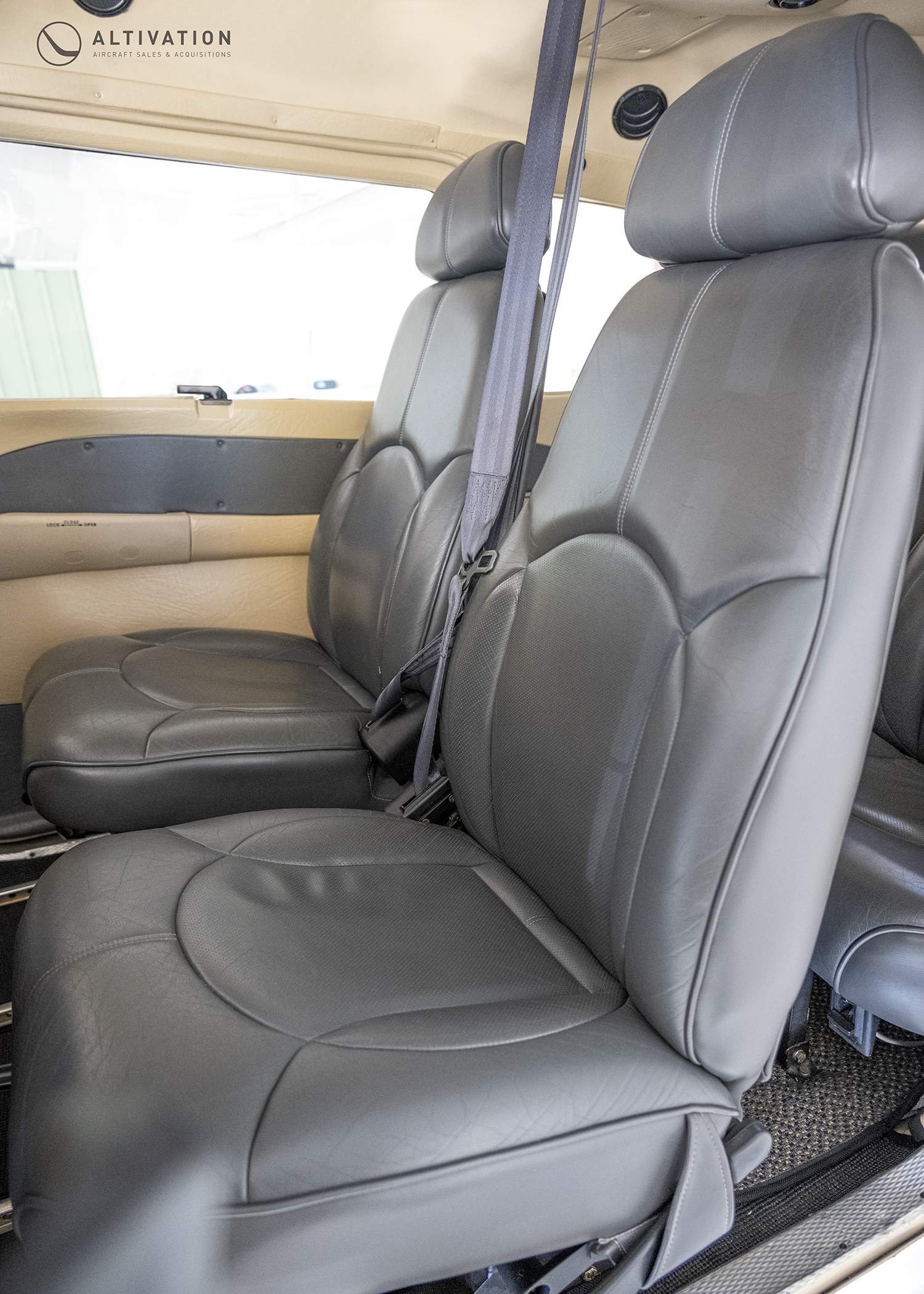 For More Information Contact ~ Chris Swathwood ~ sales@altivationaircraft.com ~ Phone: +1-720-663-9281
Specifications and condition subject to verification by purchaser