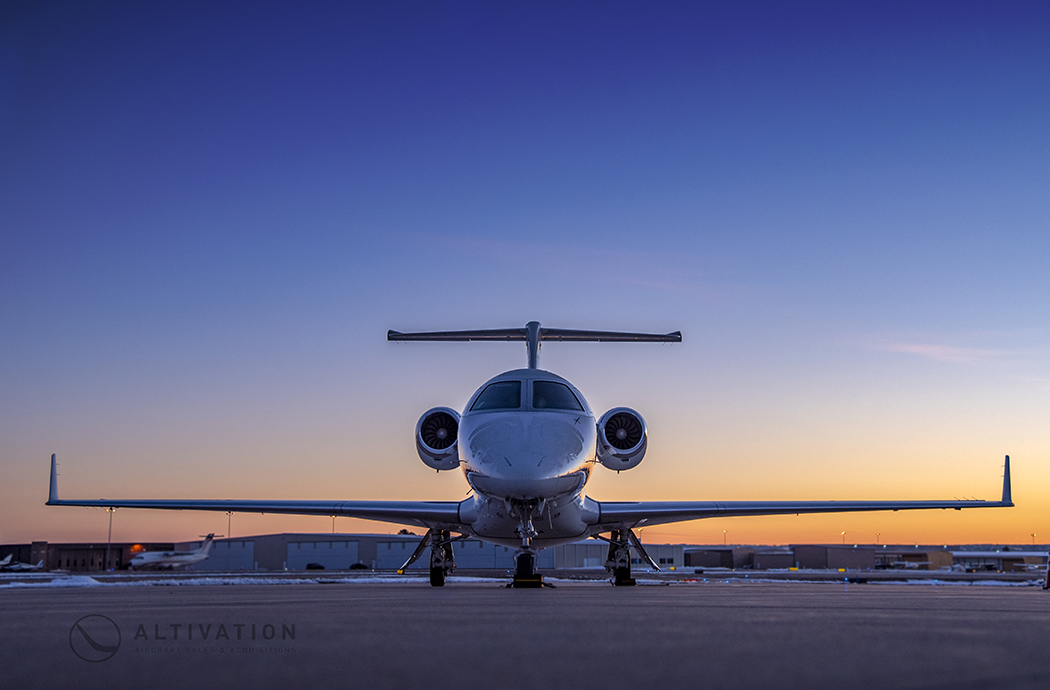 Contributed by: Matthew Feltner @theaerospacebroker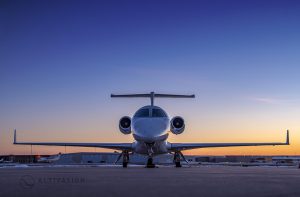 Since 1926, with the passing of the Air Commerce Act which established airways, accident investigations, aids to navigation, and surveys to increase air commerce viability, the aviation industry has traditionally been risk adverse. The need to mitigate risk and focus on safety came out of the post-World War I growth of business aviation due to cheap supply of aircraft from the war. Historically, the growth of the aviation industry has required the financial support of the insurance industry. Without insurance, companies would go bankrupt should a disaster occur and aviation is no different.
As the growth of business aviation grew throughout the 1920's in the United States and Europe, businesses had an operational risk that needed insuring. With the help of the National Aircraft Underwriters Association, the standardization of pilot certifications, certification requirements of aircraft, and accident report tracking began to give the underwriting community the ability to understand the statistical risks of the industry. Up until 1928, there were only about ten insurance companies willing to write very limited aircraft liability coverage. Thanks to the many decades of dedicated insurers throughout the globe, primarily in the United Kingdom and the United States, business aviation has boomed because the insurance markets have had the adequate capacity to spread risk among many insurers that would allow companies to obtain high limits at affordable prices. As companies began to incorporate safety management systems into their operations, it has in return, allowed aviation insurance policies to become more bespoke, comprehensive, and available to broader markets.
MITIGATING RISK FOR A BETTER TOMORROW
As many of the readers know, without risk, there's no reward. However, by taking on the wrong risk, a company can be destroyed and never come to realize the reward.  In business aviation, it's understood that accidents are rare, however the knowledge that catastrophic events can occur keep even the best aviation executives, risk departments, and insurance professionals up at night. Safety has been the light house on the bluff that's been guiding the industry for a long time. We tend to get caught up in always talking about safety which is critical, but safety programs can't be designed without first identifying the risks that need to be controlled. Often times risk management and safety management are used interchangeably, but they have completely different functions and processes. In today's marketplace, companies must prove their dedication to risk management as it's become a competitive advantage. Business aviation companies, who tend to be successful compared to their peers, have been found to have safety principles and values woven into the fabric of their organization that came from their investment into a risk mitigation culture which starts with a Safety Management System (SMS). There are three key components of a SMS: risk management, quality management, and safety culture. For the purposes of this article, we're focusing on risk management.
A risk management framework includes: risk identification, risk analysis, risk mitigation or control planning, and evaluation of risk. Remember, this is a process, so this cycle is never ending and always evolving. For a very simplistic explanation, to be efficient in risk management, hazards need to be identified. Once a hazard is identified, it needs to be evaluated and analyzed. To properly evaluate a risk or a classification of certain risks, a risk matrix needs to be created. A matrix can help any organization give an indication of severity, likelihood, and statistical likelihood of that risk becoming realized.  Once identified, an aviation company can either accept the risk or reduce the risk. Keeping in mind not every everything can be quantified (or even identified), should the risk be accepted by the company, the hazard creating the risk needs to have a control plan around it which many refer to as risk mitigation. Risk mitigation is what aircraft builders, aviation component manufacturers, MROs, FBOs, airports, and every other business aviation operation strives for in order to be successful. The statistical data from the insurance industry indicates that the truly great operations that will be here tomorrow and the days to come, reevaluate their risks, their controls, and their implantation processes all the time. However, even with the best processes and plans in place to accept a business endeavor, there are some risks that need risk transfer for financial management controls and that's where aviation insurance plays its part.
INSURANCE 101 IN TODAY'S INDUSTRY
In aviation insurance, there are three main reasons why I see companies purchase insurance – indemnification for everyday business operations, statutory requirements, and contractual liability requirements. Many of the clients that Altivation Aircraft caters to will buy aviation insurance, specifically aircraft liability, to protect their balance sheet from business operations. Like all insurance policies, which is just a contract between the insured and the insurer, an aircraft hull and liability policy will have four essential sections. Without even one of those sections, determining price that is economically feasible for a company would be impossible. Those sections include the Declarations, Insuring Agreement, Conditions, and Exclusions – and we're going to discuss the Declarations Page since it's foundational to determining policy premium.
The Declarations page, or Coverage Summary, identifies who and what is being insured, the term length, and with what specific coverages. The coverage summary will include a general format that has the named insured and address, policy period, limits of company's liability, description of aircraft, ownership and encumbrances, purpose of use, and pilots. I want to highlight that it's been observed throughout the years that the majority of aviation policy coverage issues arise out of three key areas in a policy: policy territory, pilot requirements, and purpose of use. These disputes are also known to aviation insurance professionals as the 3 P's.
The policy territory, found in the Coverage Summary under limits of liability, will have various types of wording depending on the insurer. It is important for flight departments, executives, and/or risk departments to know where their aircraft can and cannot operate, and to ensure the policy language matches their aircraft mission – especially if the policy has changed from a different insurer.
A policy's stated purpose of use has the greatest number of coverage disputes, i.e. claim issues. Due to the rating differences in operational exposure, it's not uncommon to see an insured's policy misstate the aircraft's purpose of use. The higher the operational hazard, the higher the premium. The common listed purposes are Pleasure and Business, Industrial Aid, Commercial Use as defined by the policy, Airline, and Special Use. It's imperative that the insured, or client, give the correct information to the aviation insurance agent or broker so the aviation underwriter can rate and write the policy correctly.
The pilot clause or pilot warrant is also another area that can cause a denial of claim or create a long, drawn out claim process. The pilot clause or pilot warranty will identify who must meet the policy requirements in order to fly a specific aircraft or fleet of scheduled aircraft. In addition to possible training requirements set forth by the policy, every pilot either named or meeting the open pilot warranty, still needs to successfully complete a motion simulator based training course for the make and model being insured within 12 months of flight.
In summary, when dealing with million dollar aircraft that has the potential to expose the company to millions in liability, it's never been more critical for people to read their aircraft liability policies or reevaluate their risk programs. The aviation industry continues to speed up with the advancement of technology, and it will be the companies not being proactive enough, that will be caught with a risk or a claim that their defenseless from. If you're reading this article and are unsure of whether your aviation policy or risk management program fits your company's strategic objectives, please feel free to contact me. Happy flying!
Matthew Feltner is a commercial insurance broker who specializes in aerospace and aviation. He is also a Certified Aviation Insurance Professional. Mr. Feltner also serves on the board of directors for the Colorado Aviation Business Association as the acting treasurer.  If you wish to connect with Matthew, please feel free to contact him at matthew@theaerospacebroker.com or call him 512-688-9014. Or if you like social media, check him out on Instagram: @theaerospacebroker or LinkedIn: www.linkedin.com/in/matthewfeltner.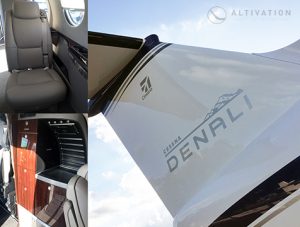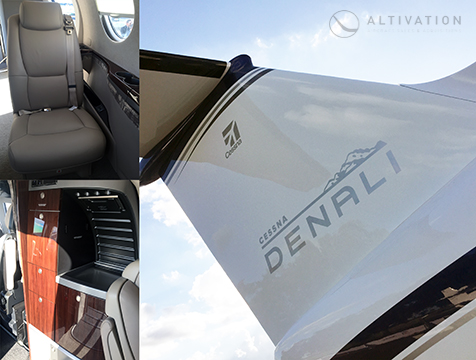 Read last months article on the Cessna Denali