AIRFRAME / ENGINE:
Continental TSIO-520-BE – 2000 TBO 310 HP
Total Time Since New (TTSNEW) Hrs 4,082
Time Since Major Overhaul (SMOH) Hrs 2,331
74, 68, 70, 73, 65, 68/80
Only 185 hours since Western Skyways repair after turbo failed. Repaired with new or serviceable items which included: Crankcase, Crankshaft, Camshaft, all new cylinders, new slick mags, overhauled lifters, cam gear, oil scavenge body and drive, starter adapter shaft, oil pump driven gear, oil cooler, starter adaptor cover, fuel nozzles and coupling, GAMIjector kit, primer valve, fuel pump drive, throttle controller, prop governor overhaul, new rods, bolts, counter weights, seals and more. See 9/2020 log entries for full details.
Hartzell 2 blade constant speed BHC-C2YF-1BF – SPOH 1,437.3
Annual Inspection Completed 1/12/2023
AVIONICS / Additional Equipment
Autopilot: King KFC 150
GPS: Garmin GNS 530 WAAS
NAV/COM 1: with Glide Slope 2
COM 2: King KY196
Nav 2: King KN53
ADF: King KR87
WX-10A Stormscope
Insight 610 Engine Monitor
Transponder: Garmin GTX 335
Air Conditioning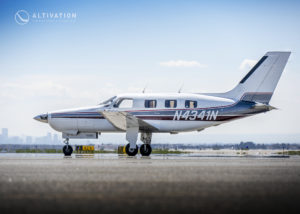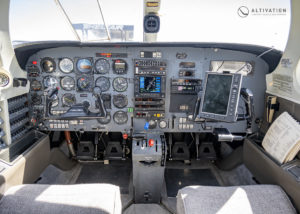 INTERIOR
Configuration/PAX: 6 seats
Gray cloth interior with blue carpet.
Rating 7 out of 10
EXTERIOR 
Rating 8 out of 10
Additional Information:
This 1984 Piper Malibu has been owned and hangar kept in Colorado since the early 1990's. Complete logs since new, hangar rash repair in 2002, lower right cowling dented during inspection when it was not attached to aircraft. Spoiler Inc spoiler kit installed in 1992. Aircraft is certified for flight into known ice, and equipped with Garmin GNS 530 WAAS, GTX 335 ADS-b out transponder, and King KFC 150 Autopilot. The 2005 Interior features 6 gray cloth seats, with 4 reclining cabin seats and folding table, blue carpet, and off white/cream headliner. Paint is done in an overall white with metallic red, metallic silver, and metallic maroon accents. Aircraft offers forward external baggage area, and larger internal baggage area in aft cabin.
Aircraft based at KBJC and digital logs are available for review upon request.
Click here for a video walk around on this aircraft. 
Specifications:
Cruise Speed: 187 kts
Best Range: 1,260 nm
Average Fuel Burn: 15.5 gph
Service Ceiling: 25,000
Weights:
Empty Weight: 2,742 lbs
Max Gross Weight: 4,100 lbs
Fuel Capacity:  122 gal
Useful Load: 1,358 lbs
Mobile users swipe to see additional images.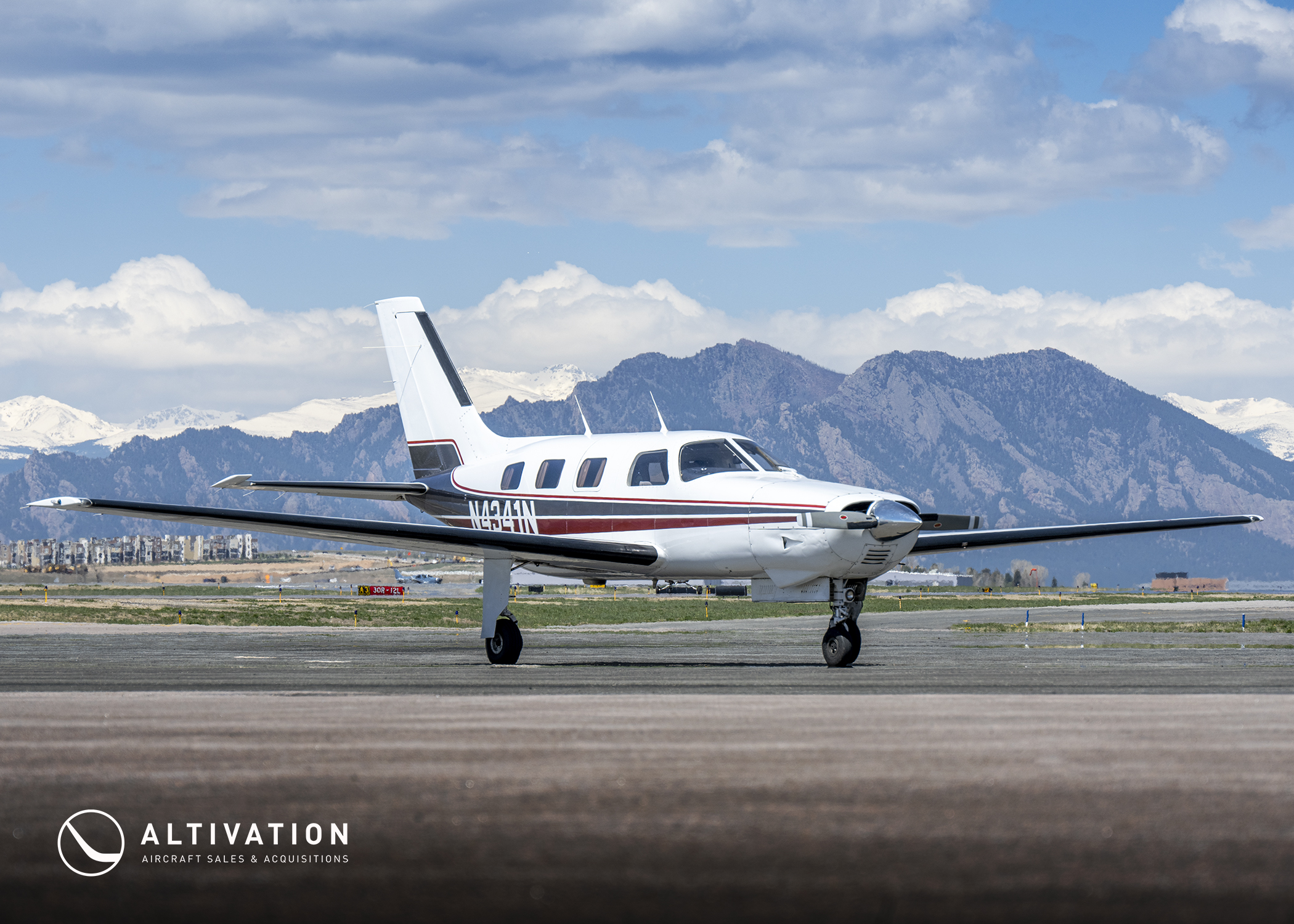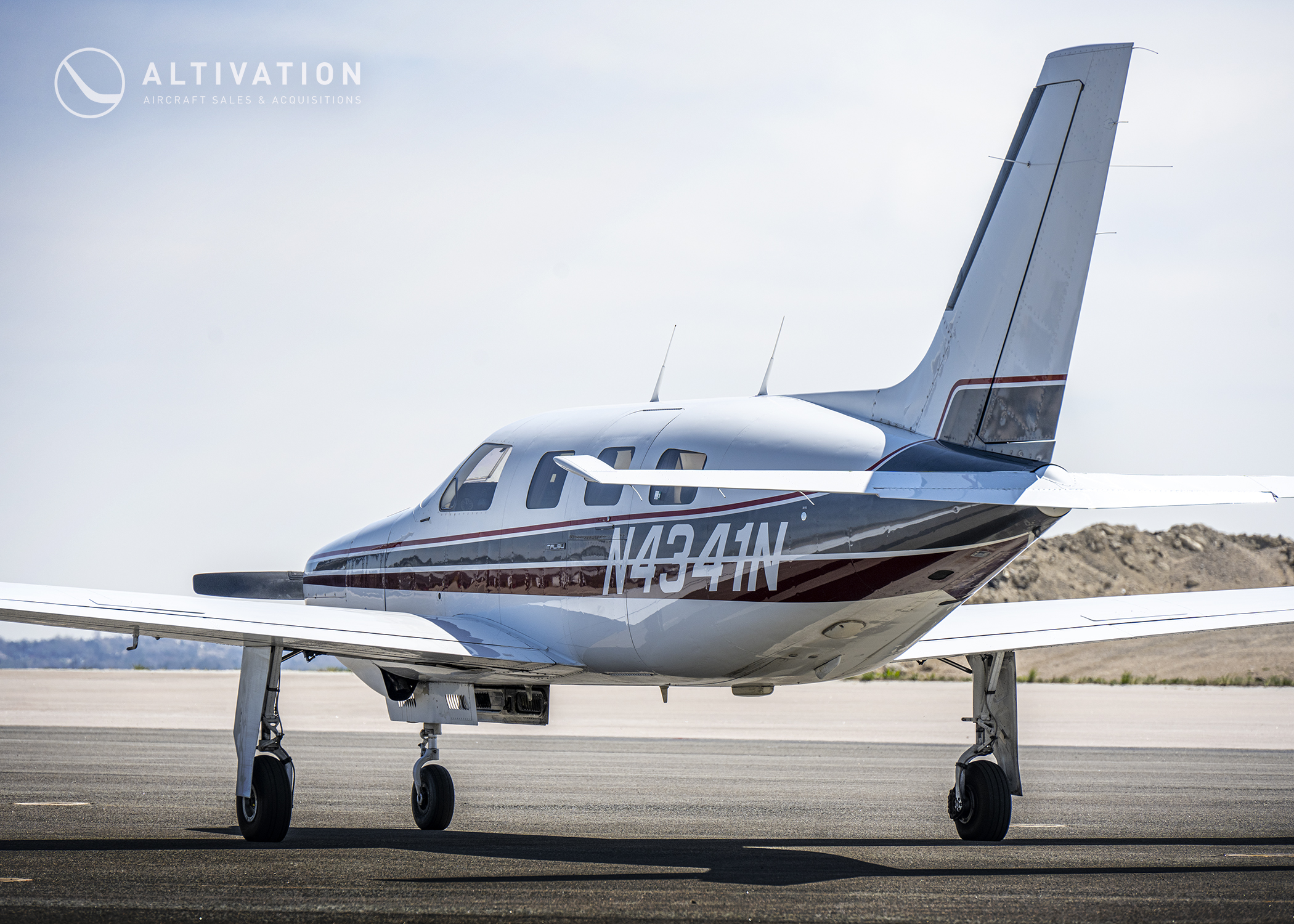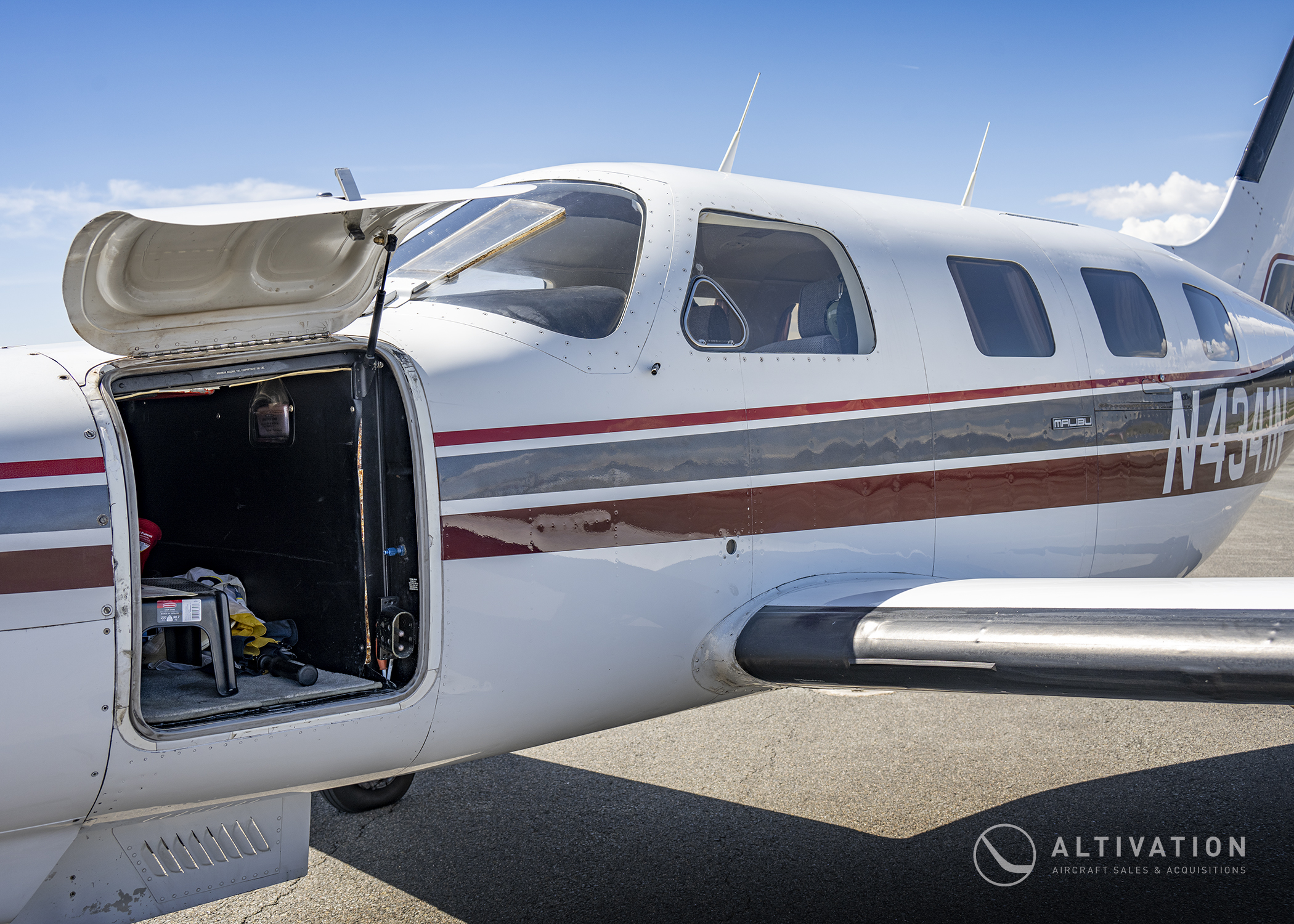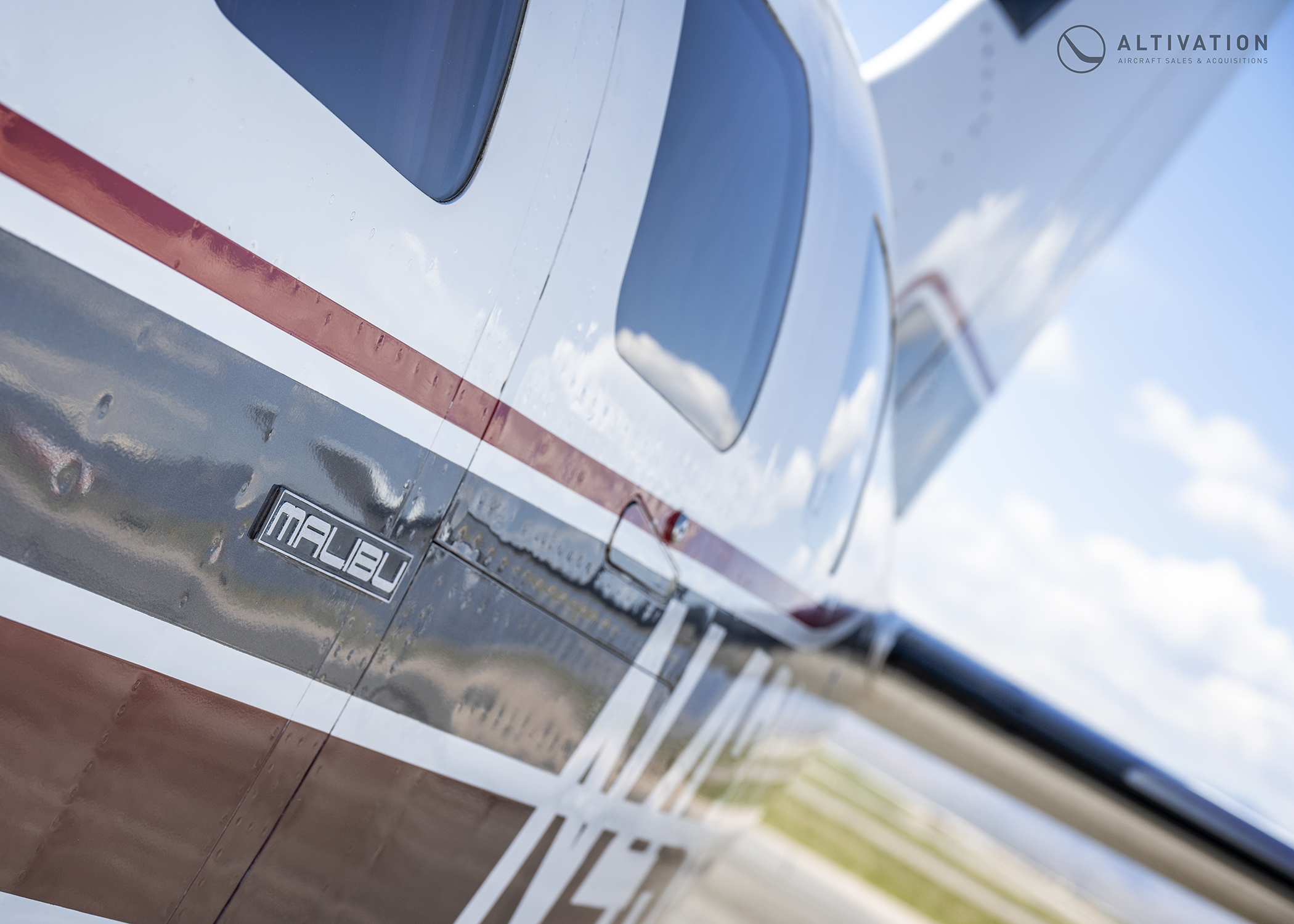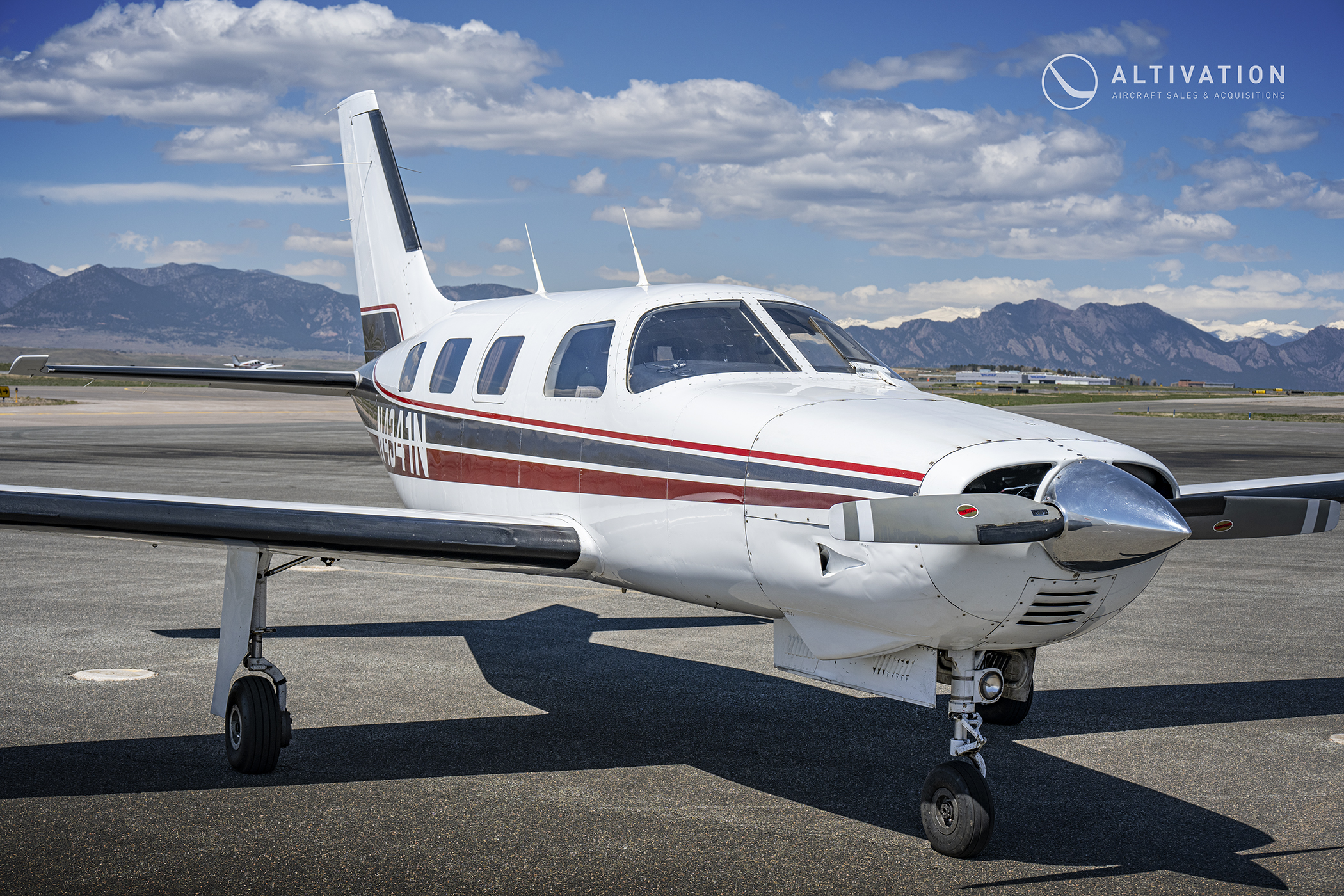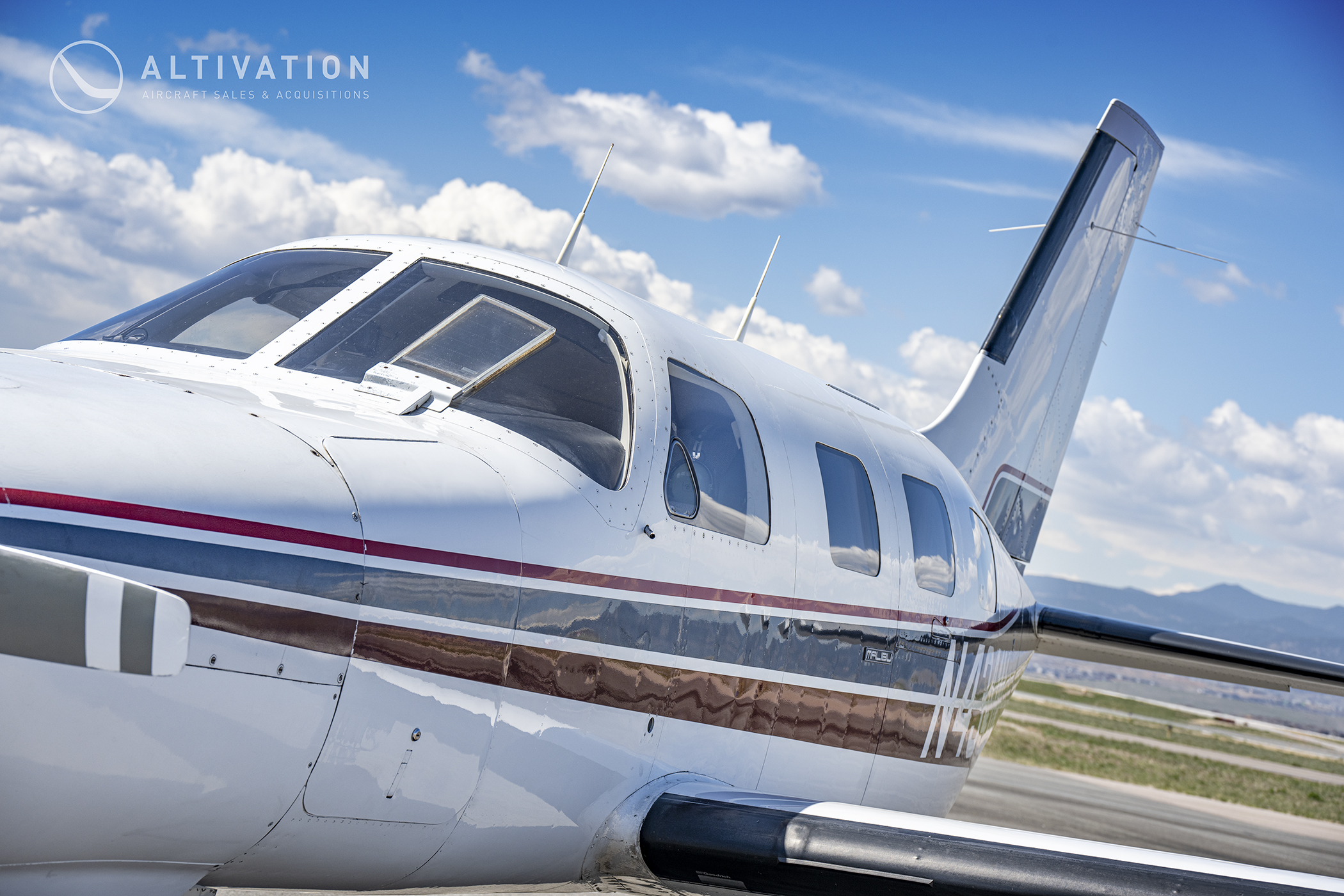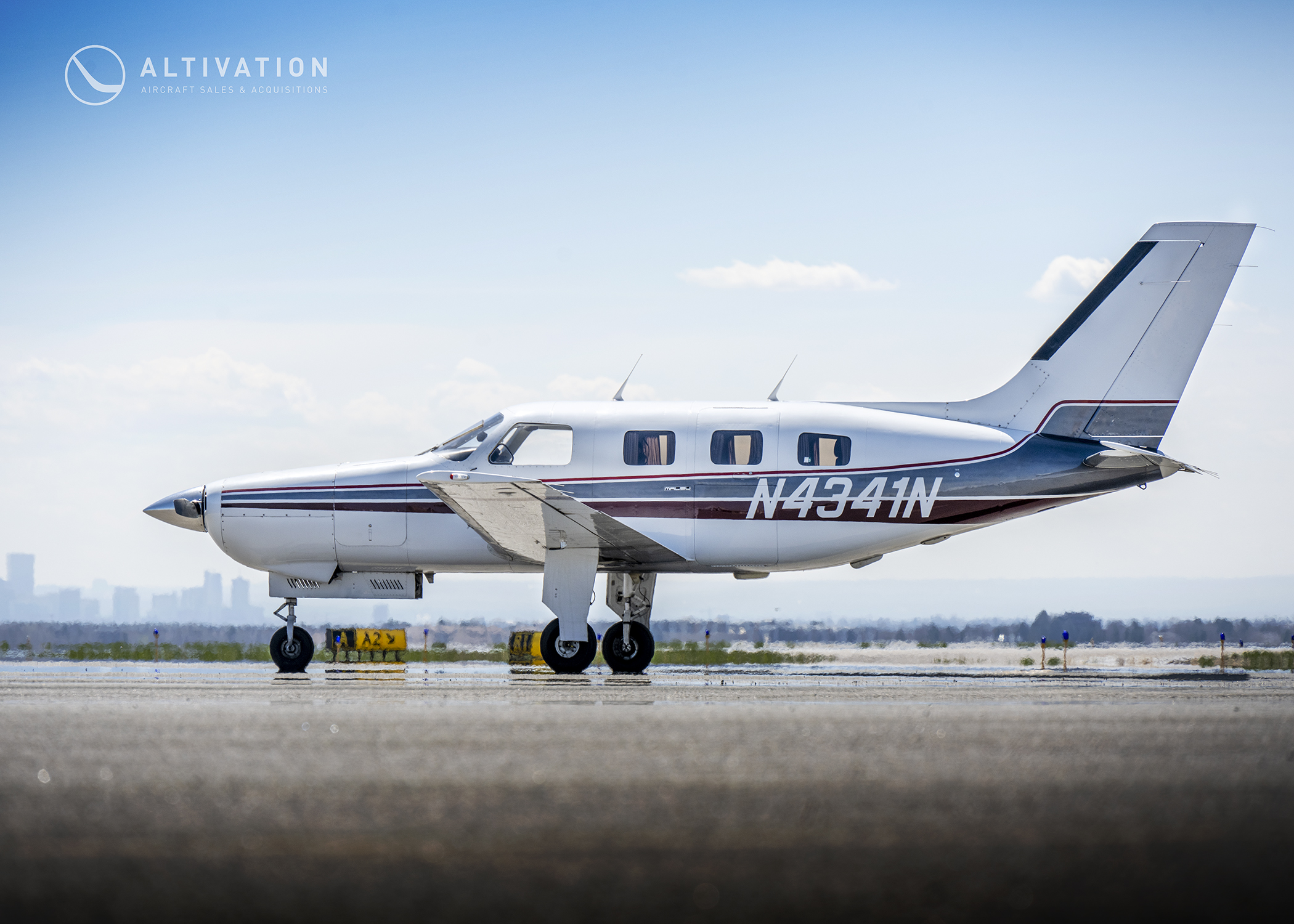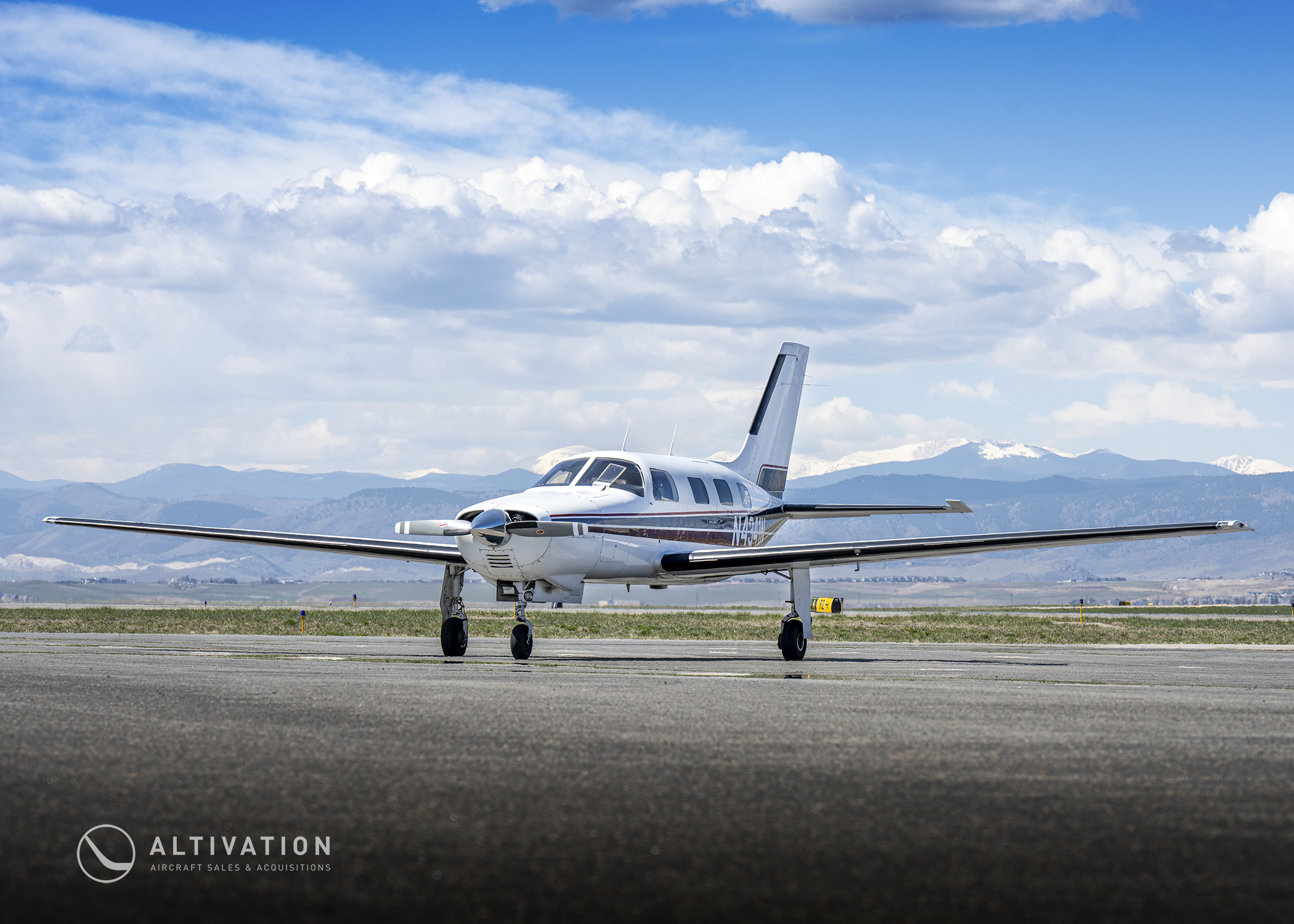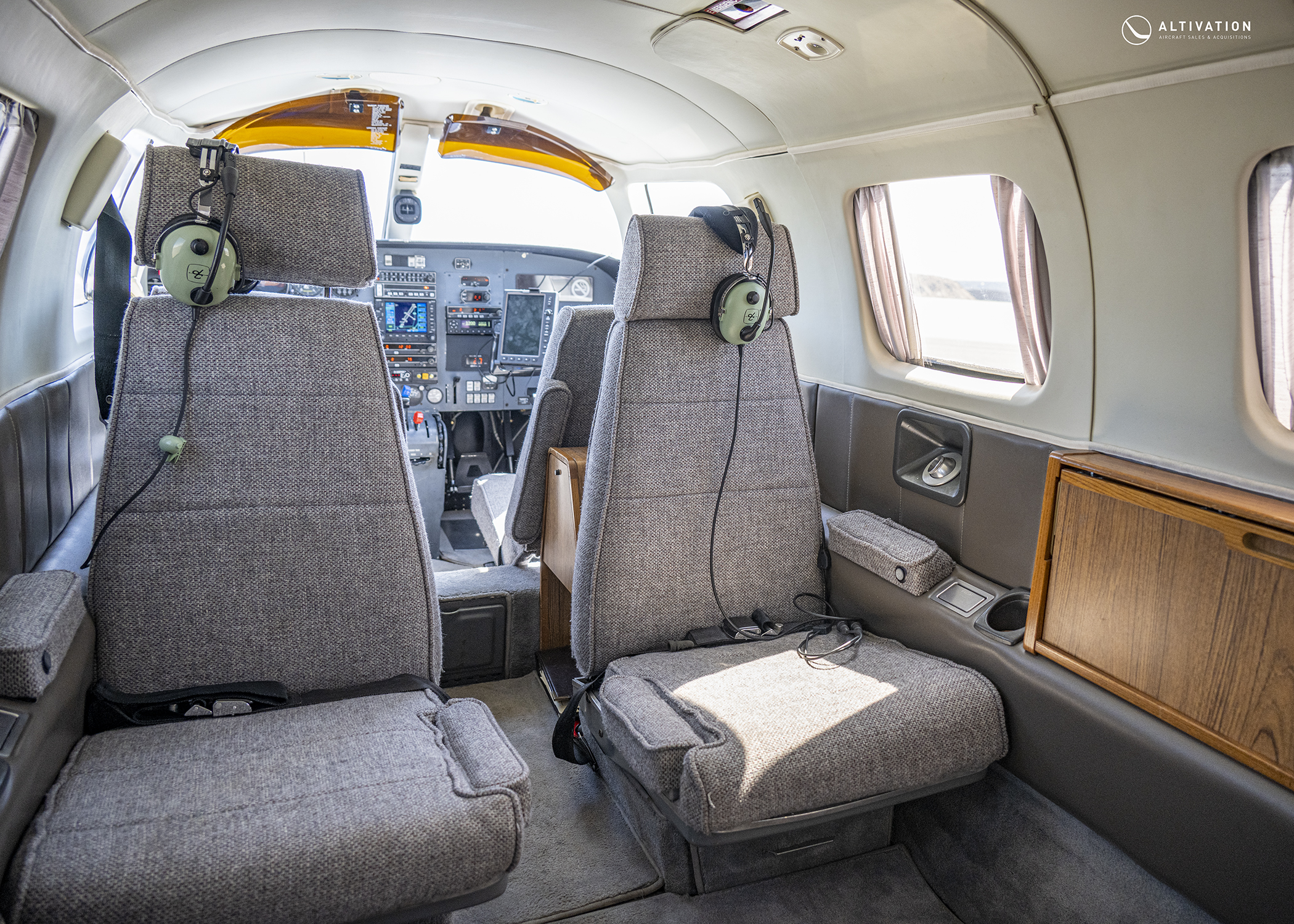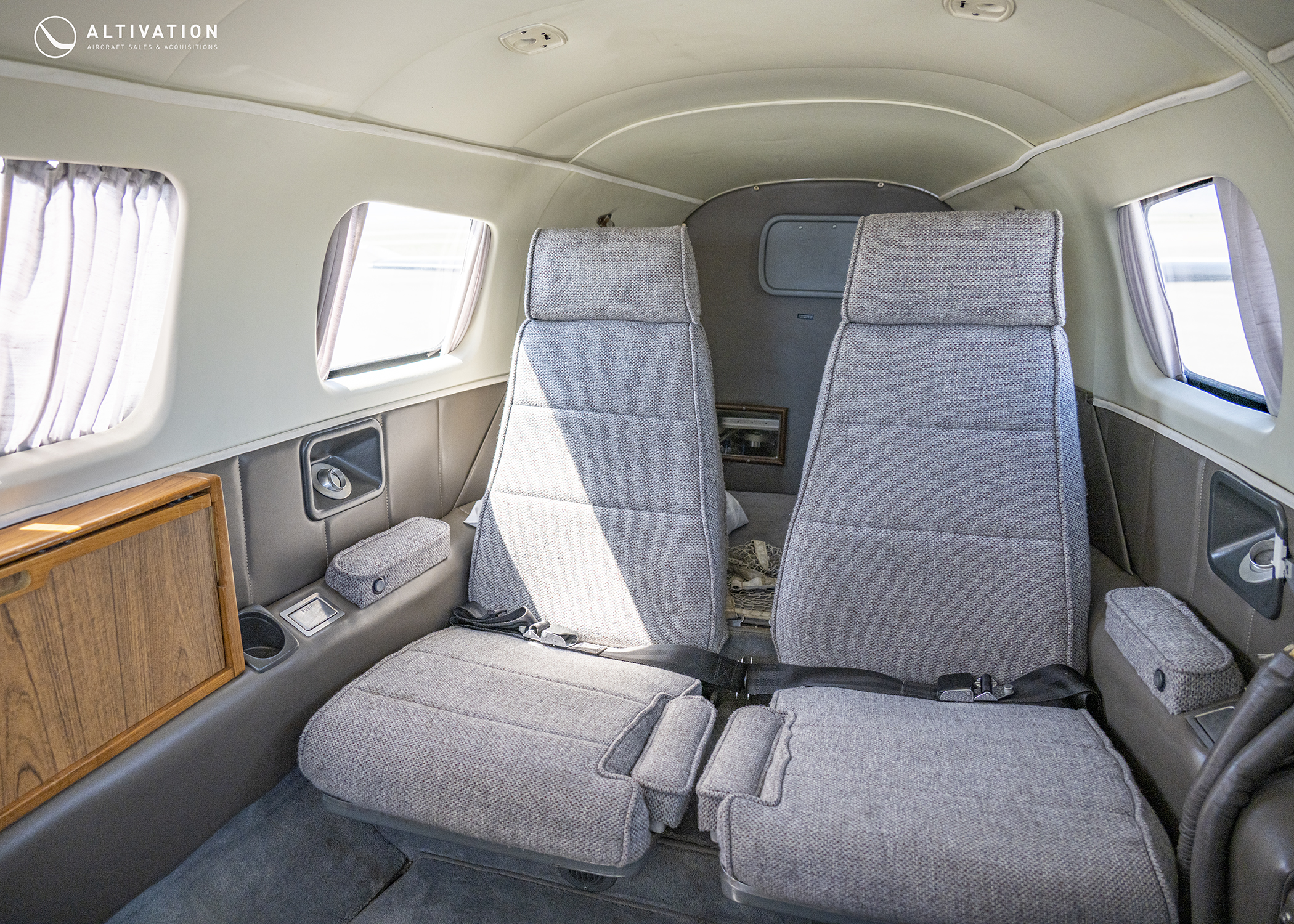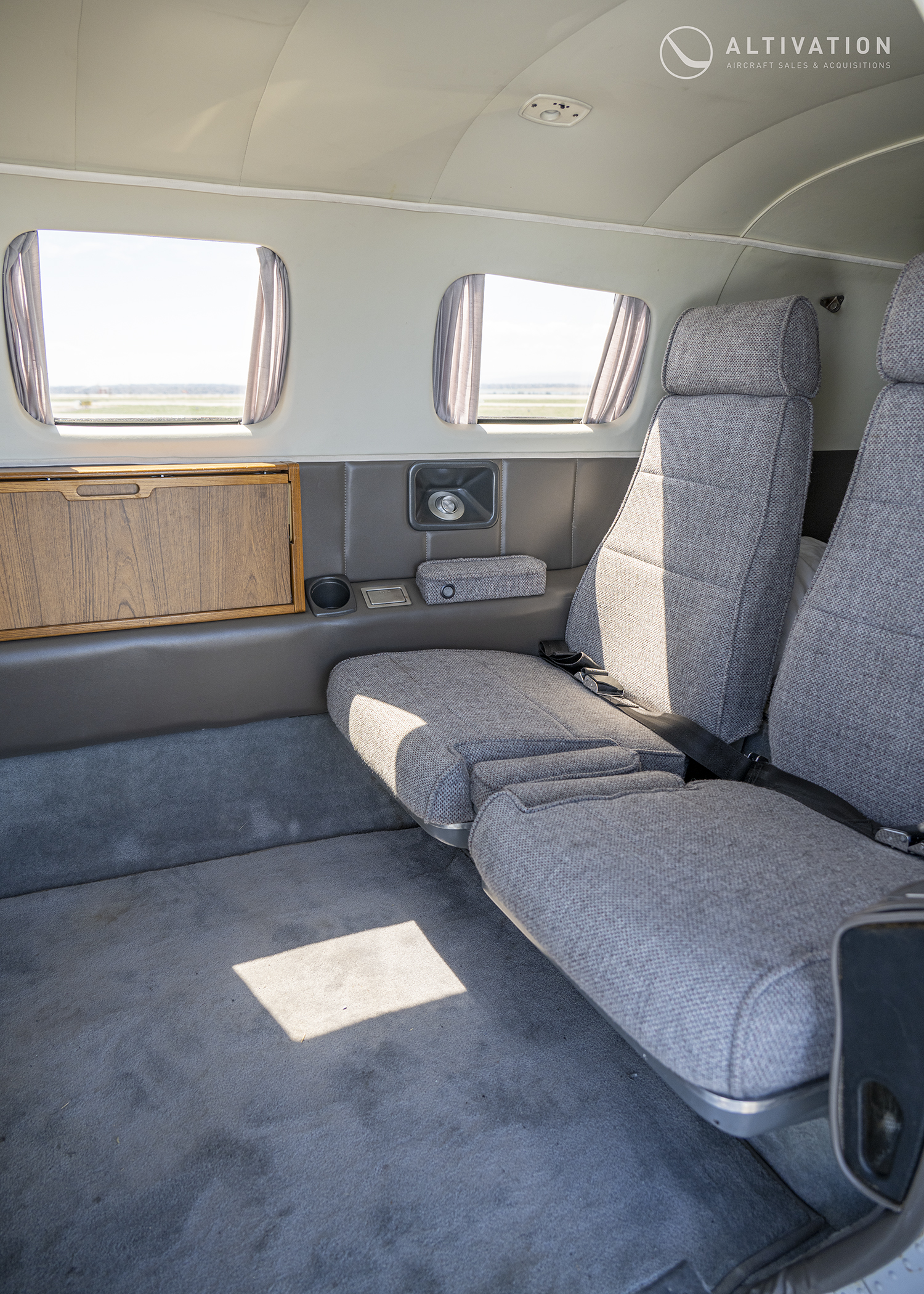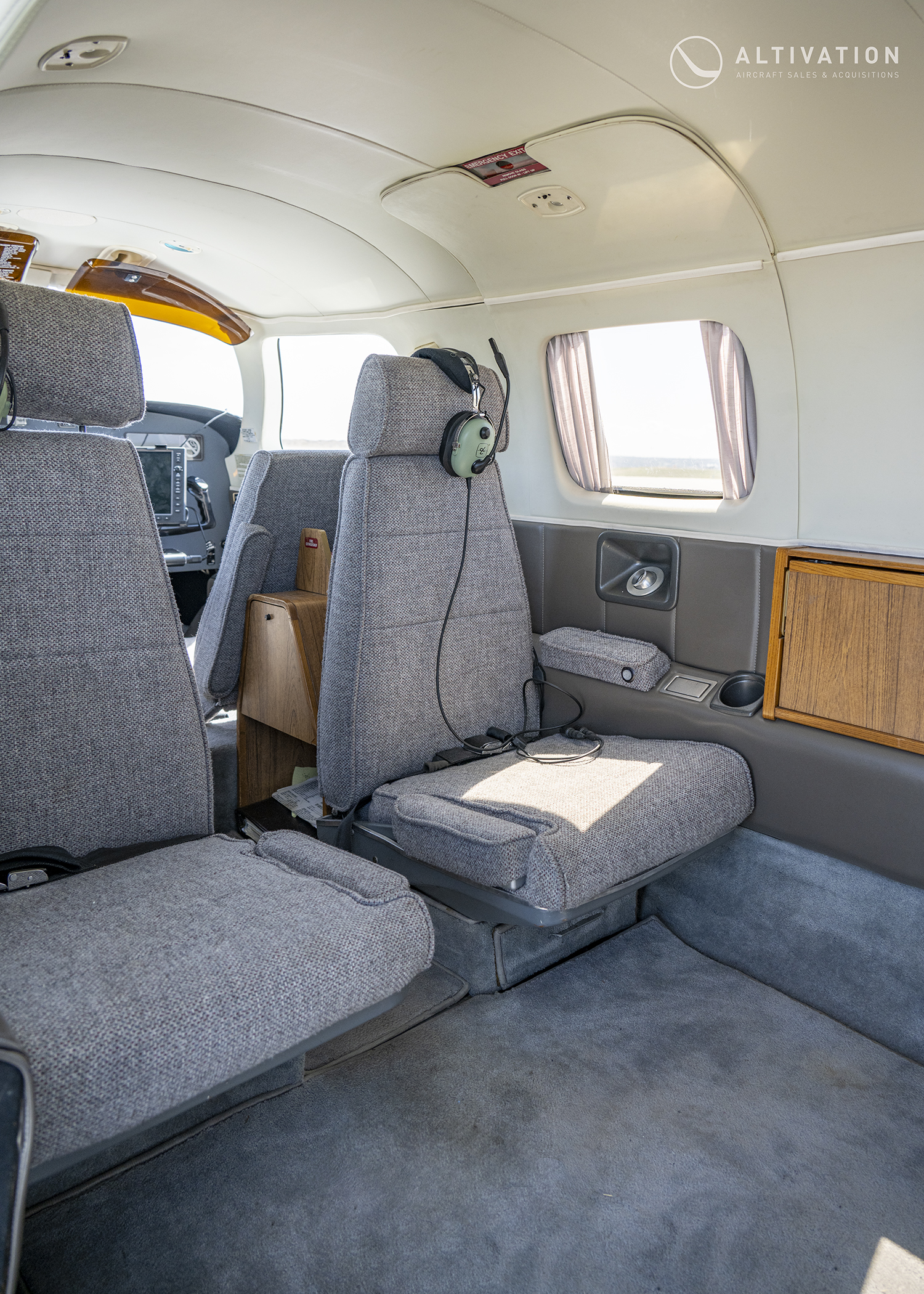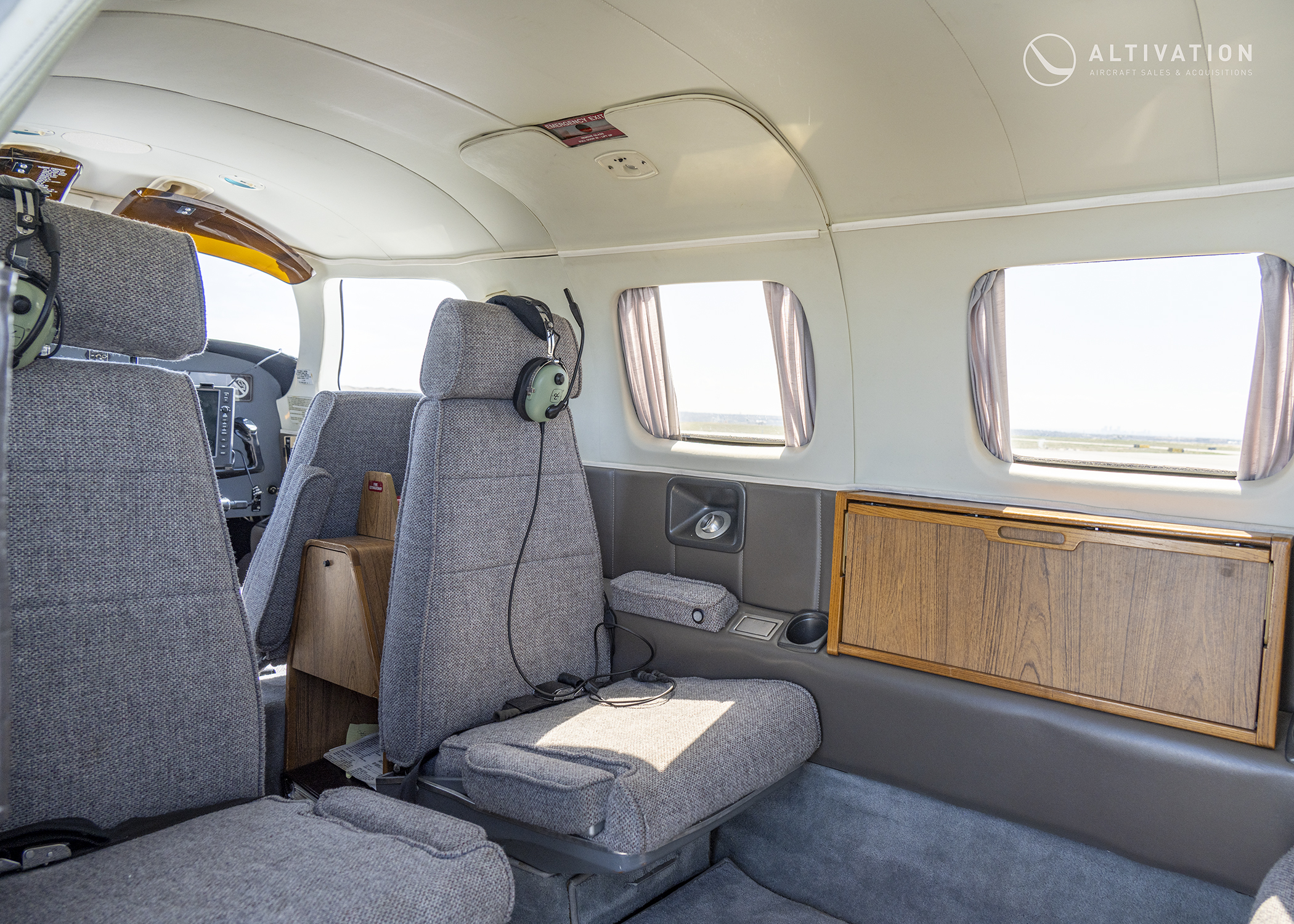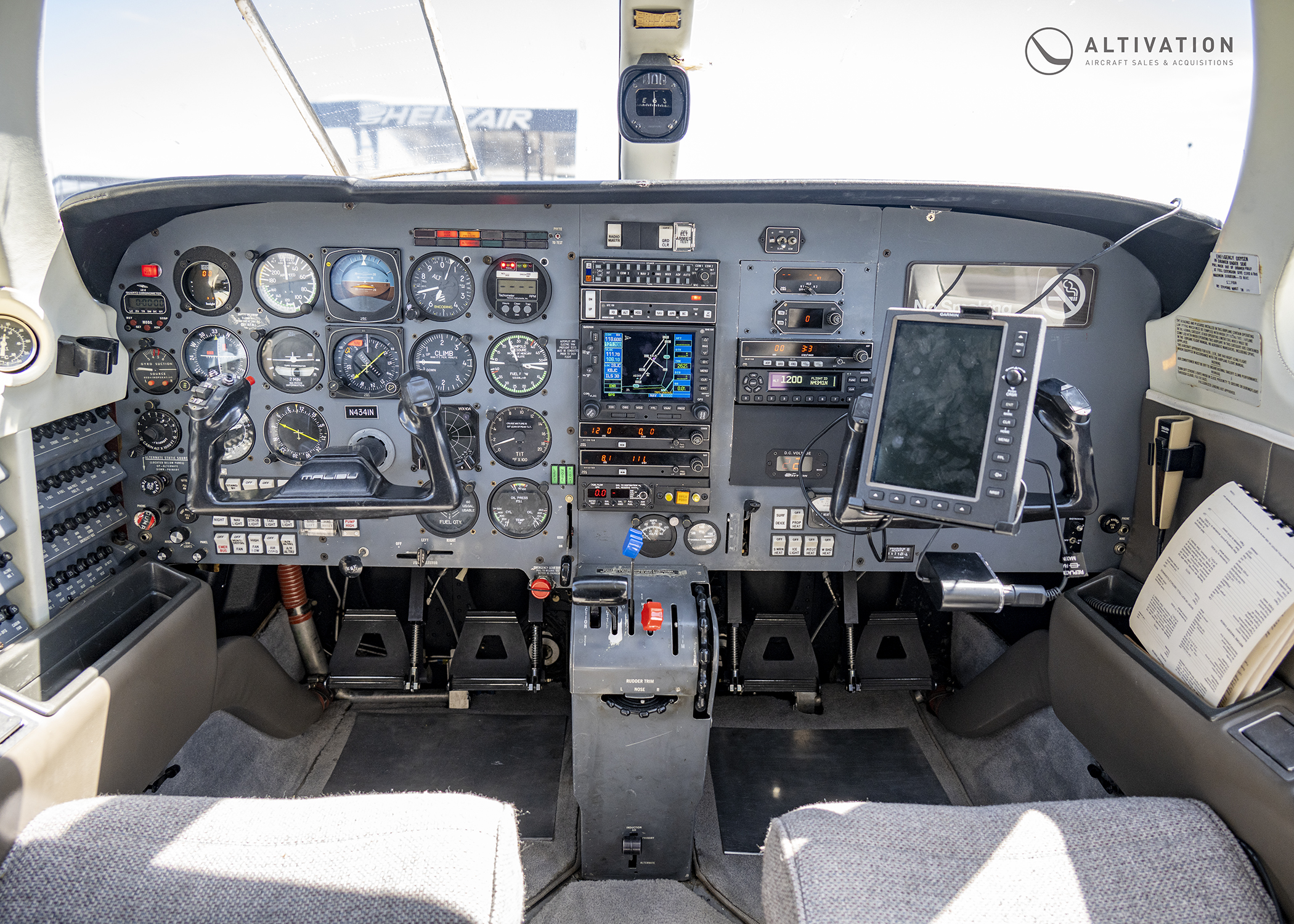 1984 Malibu Interior Panel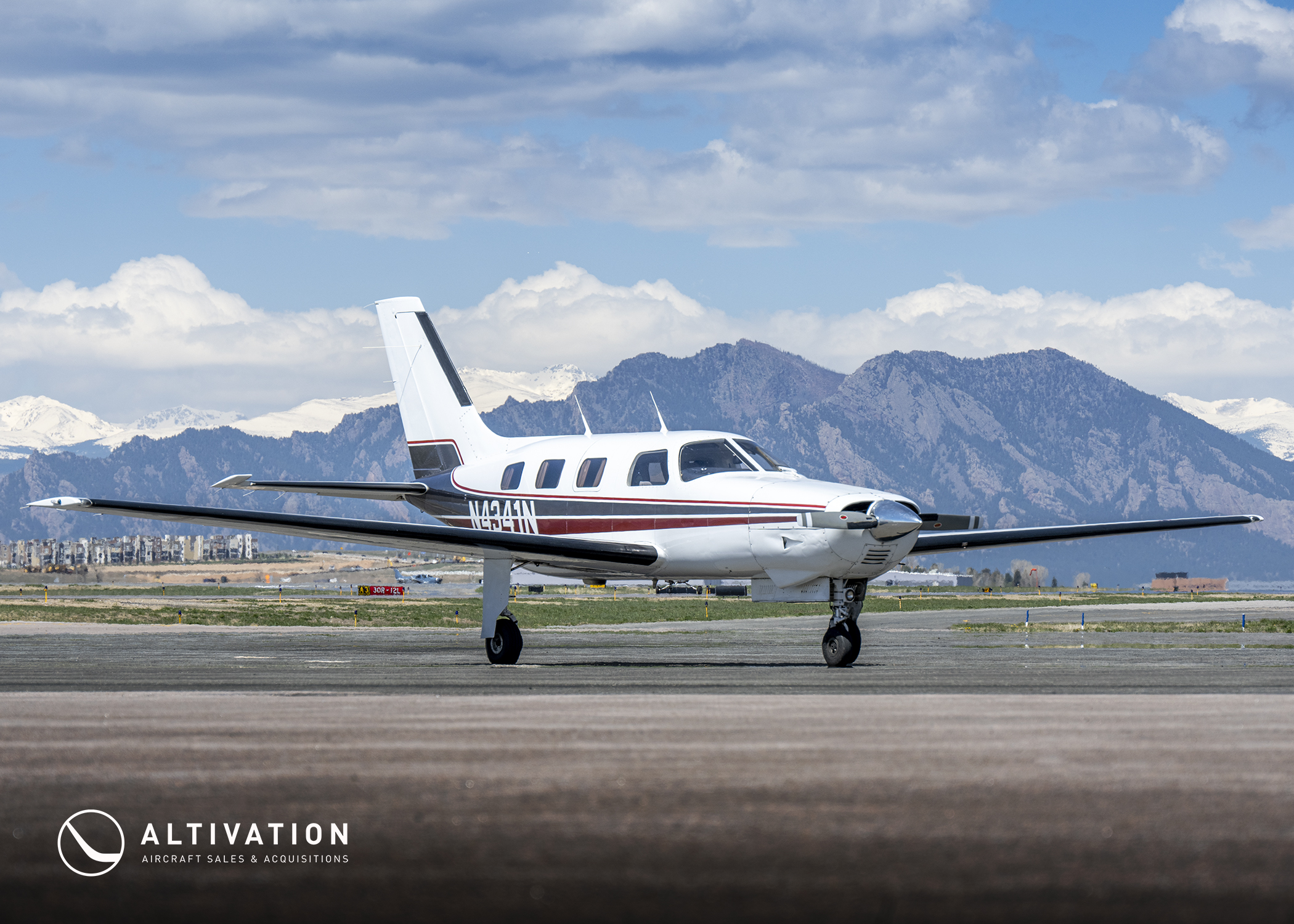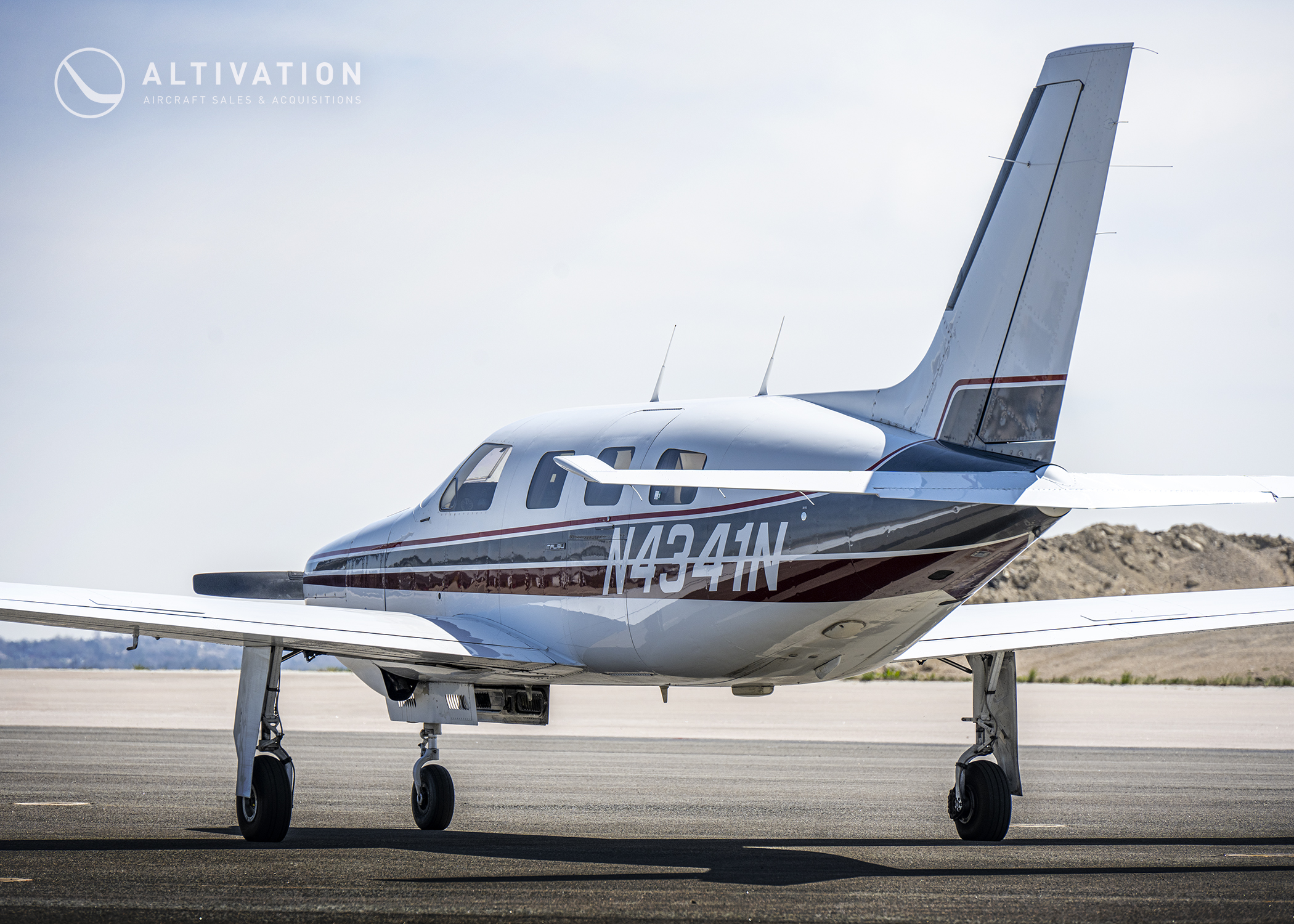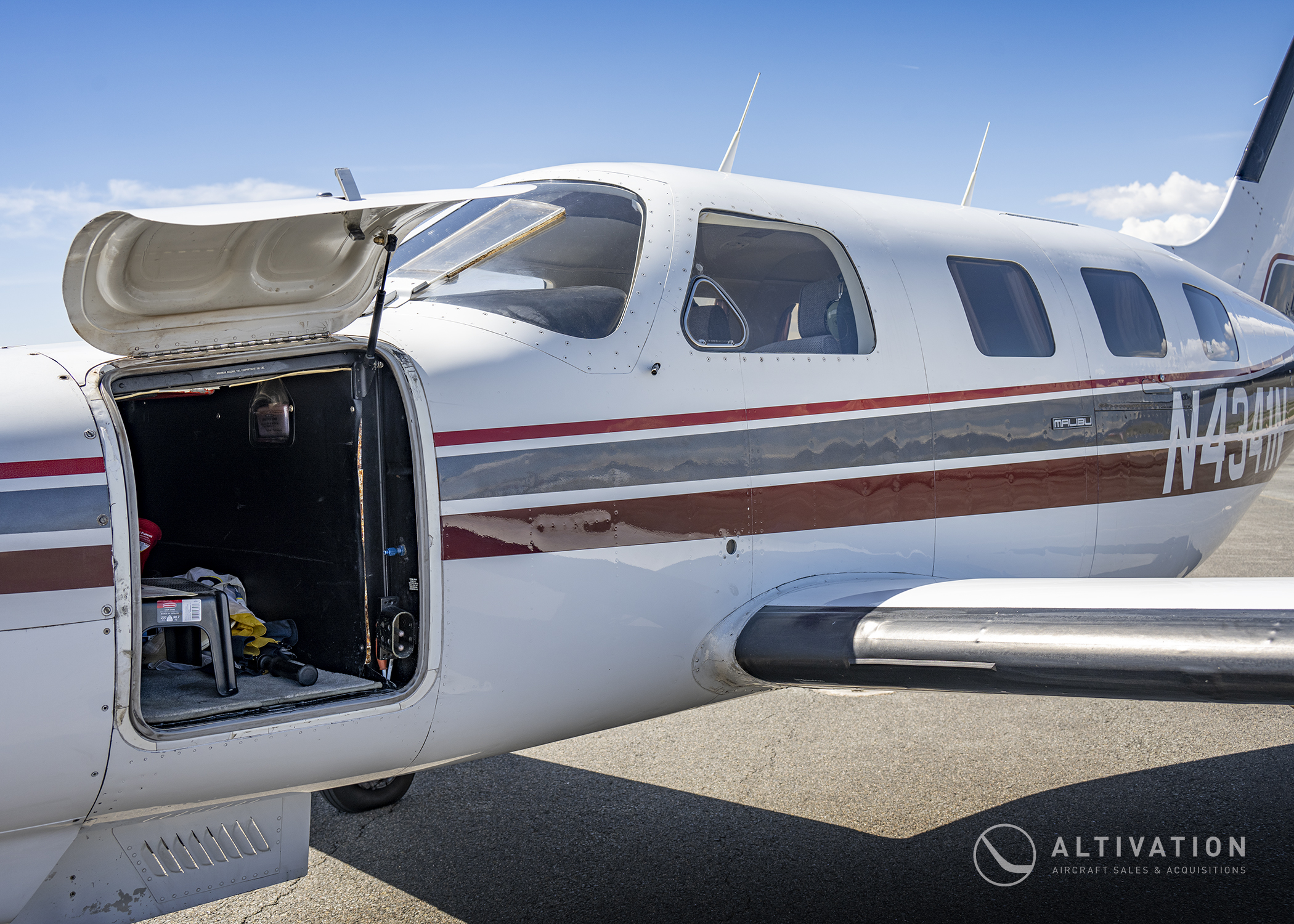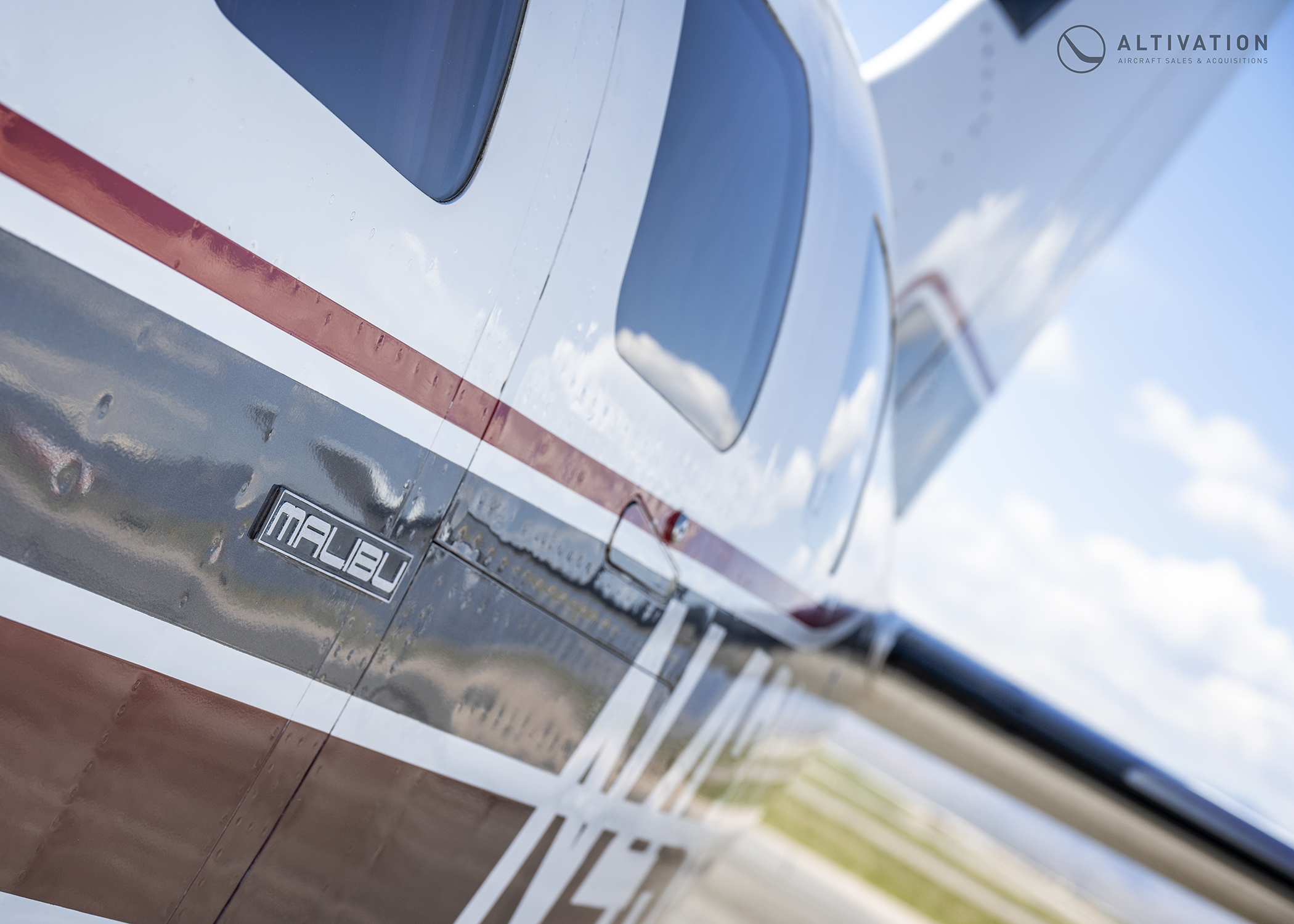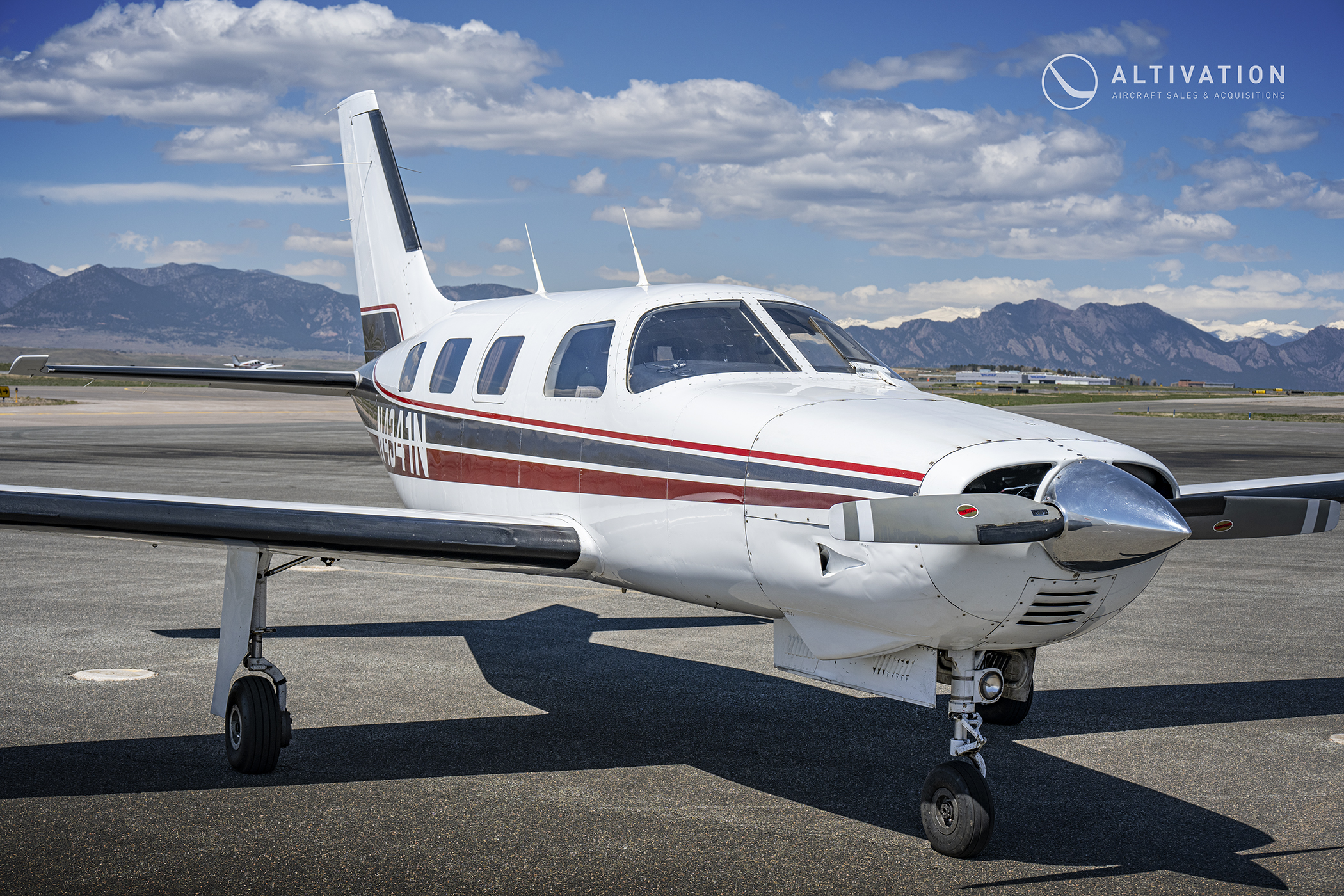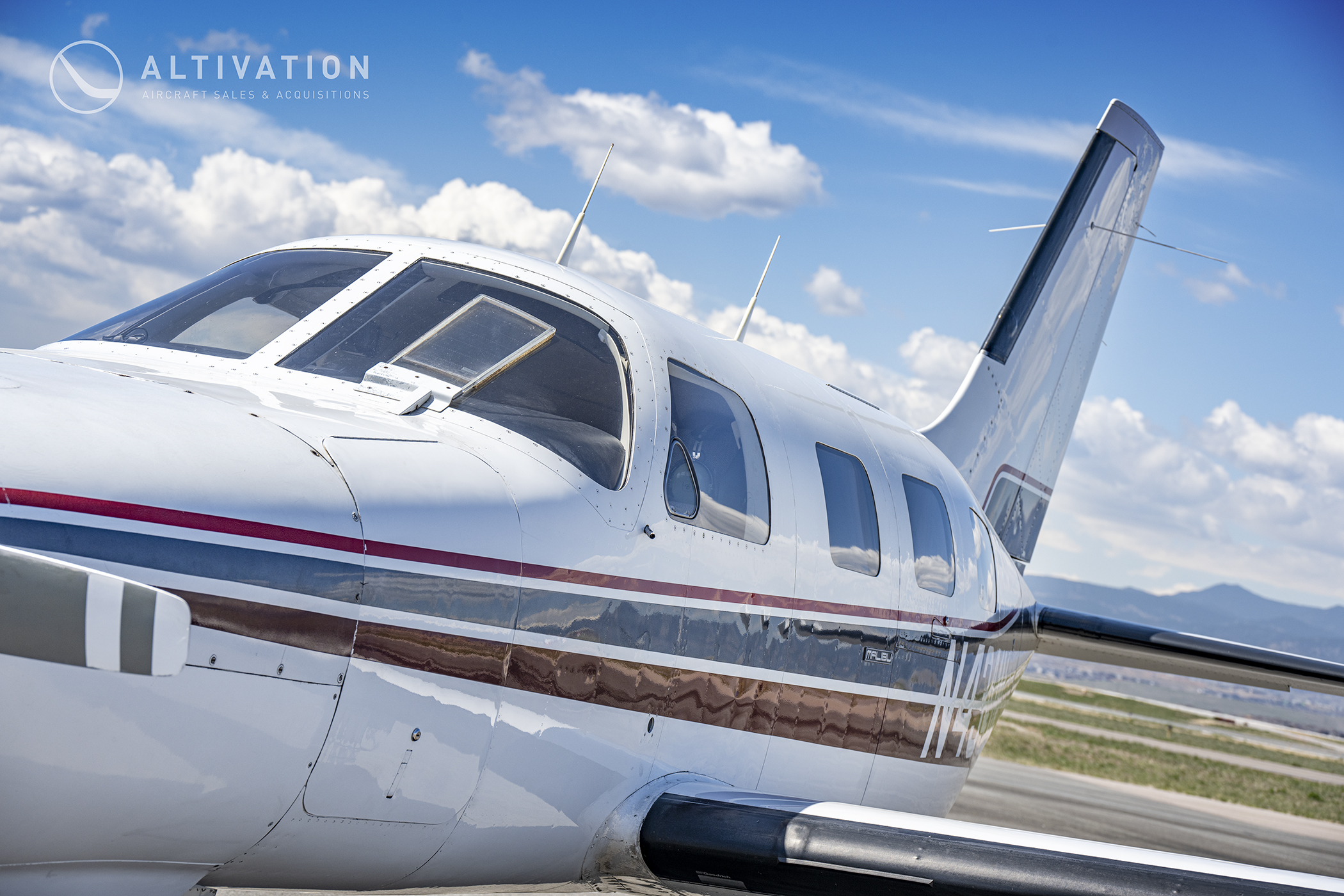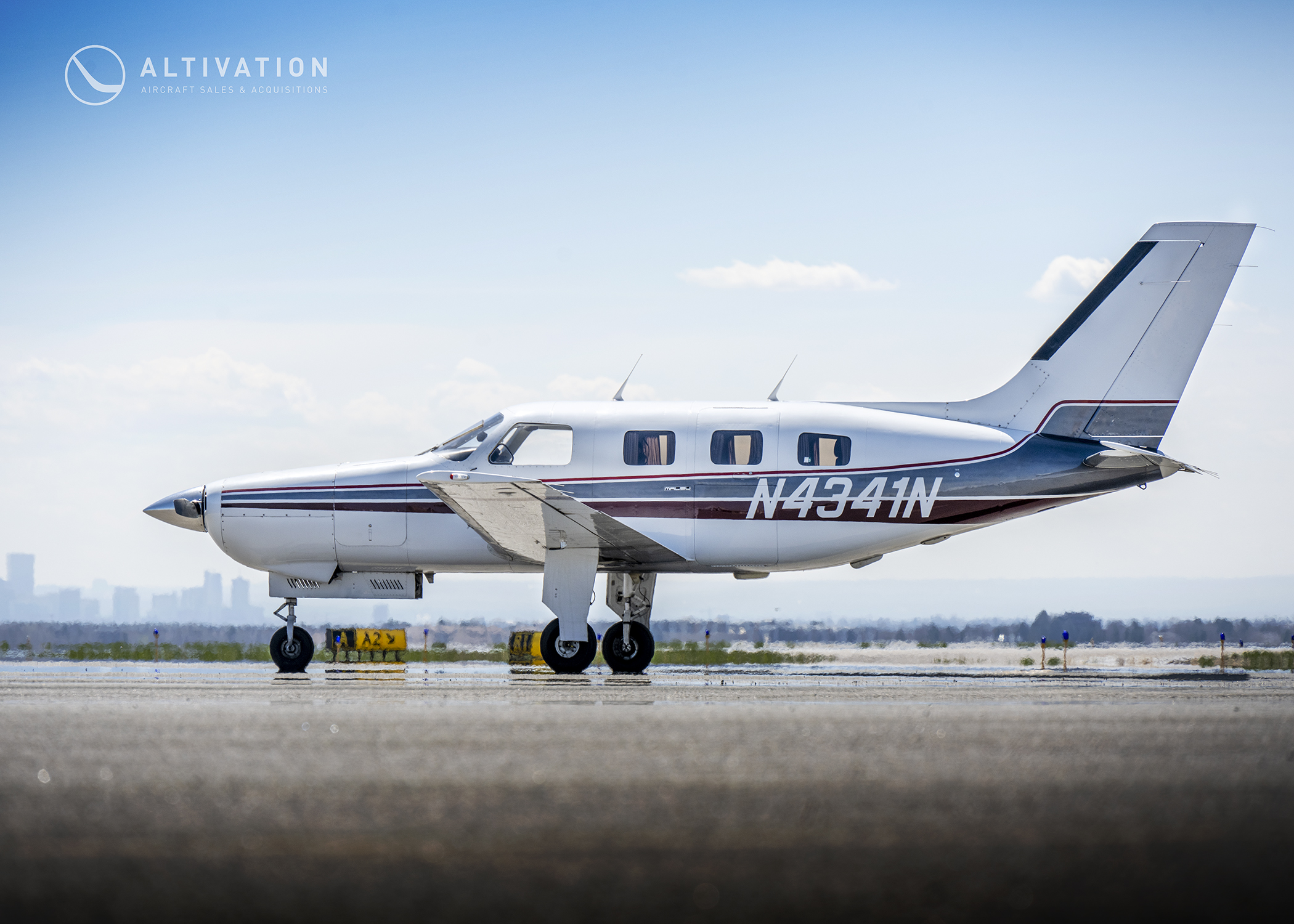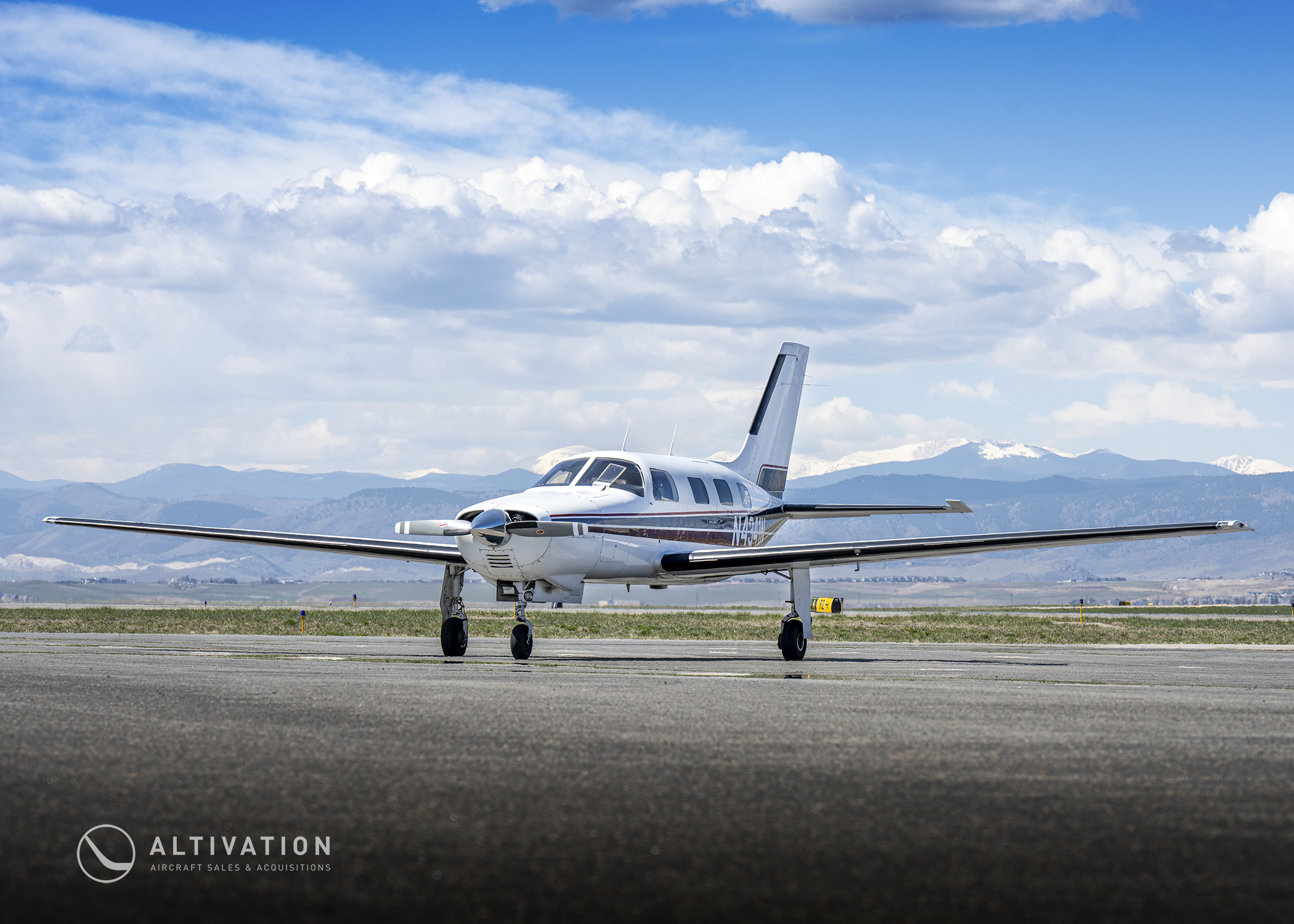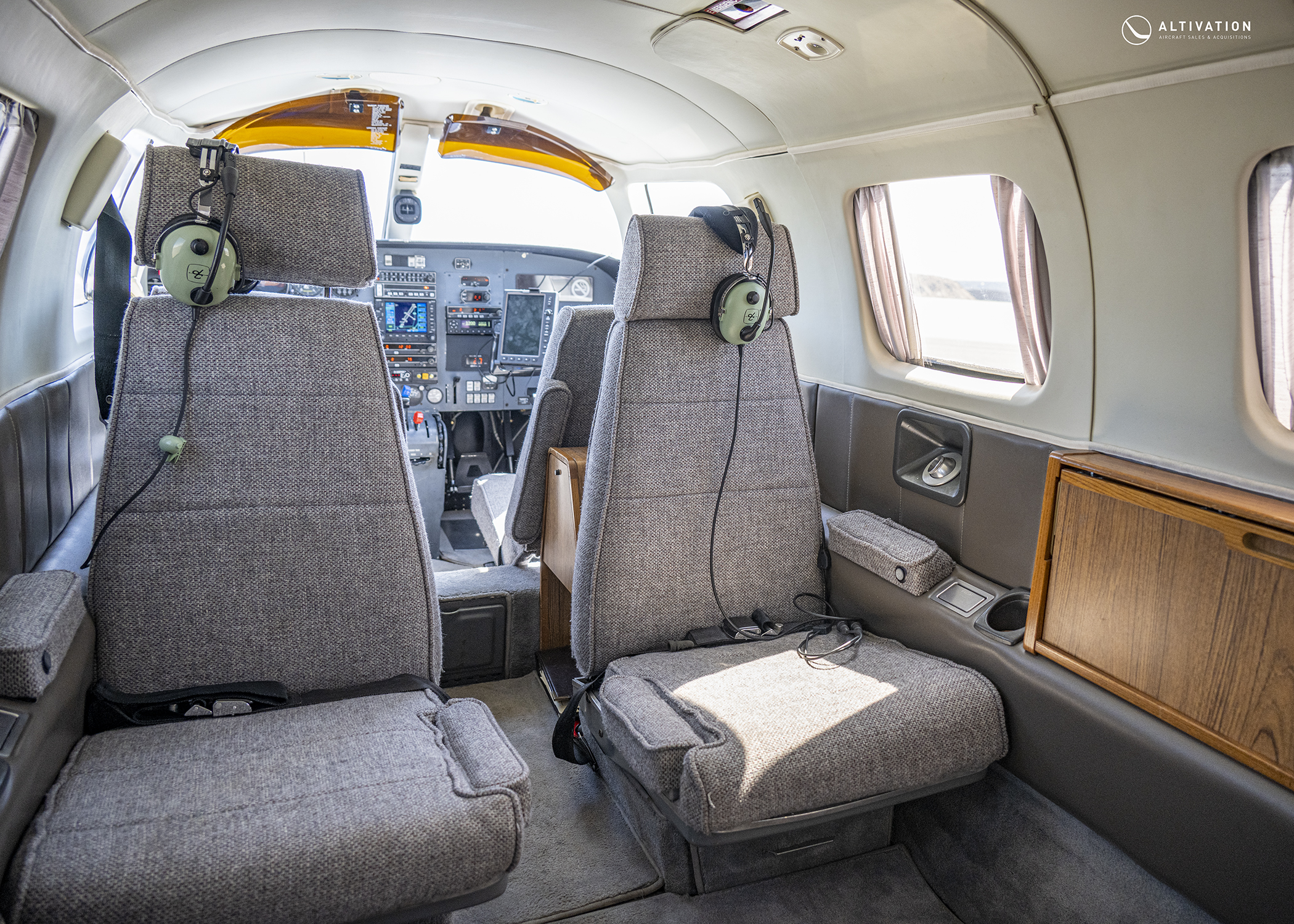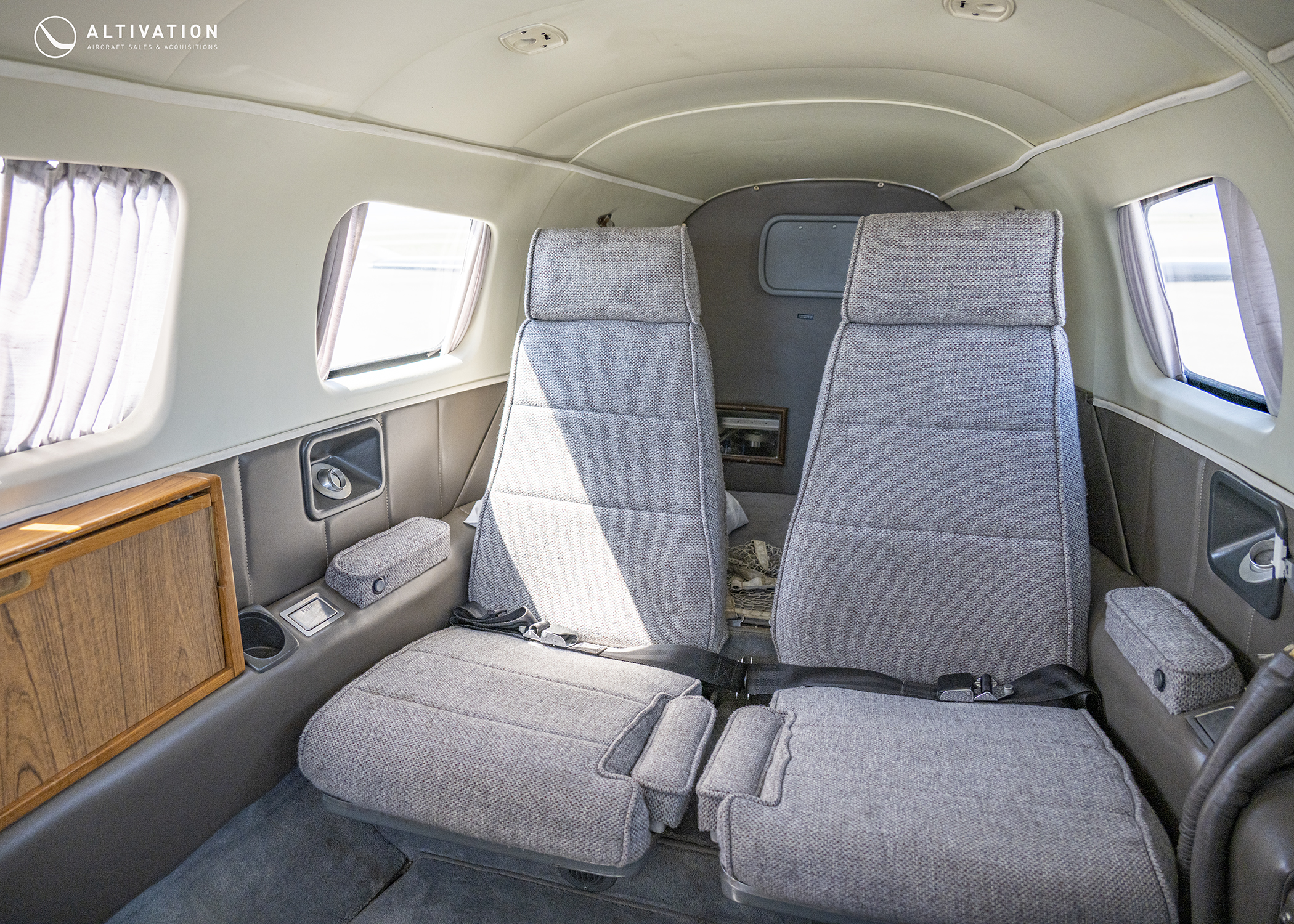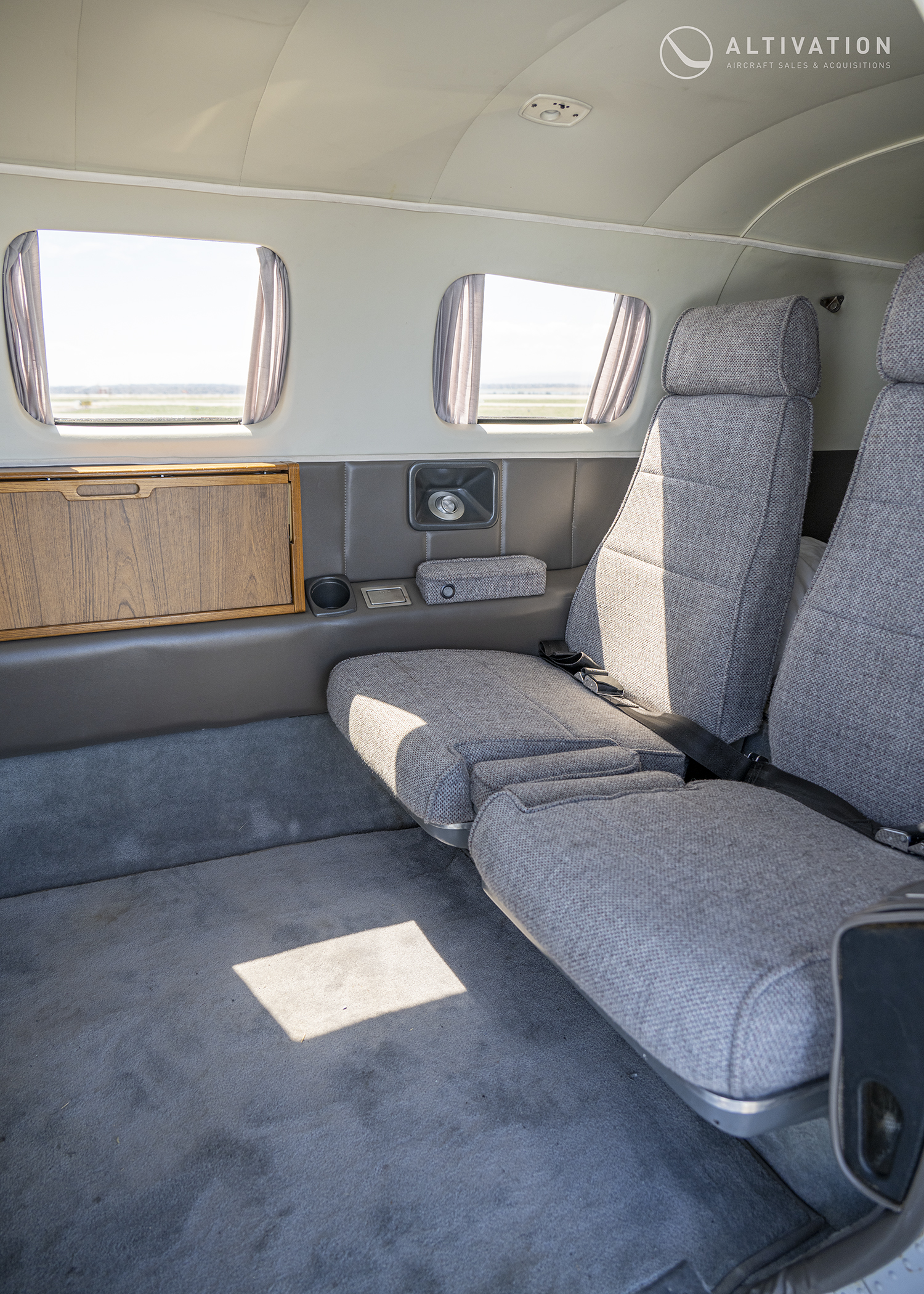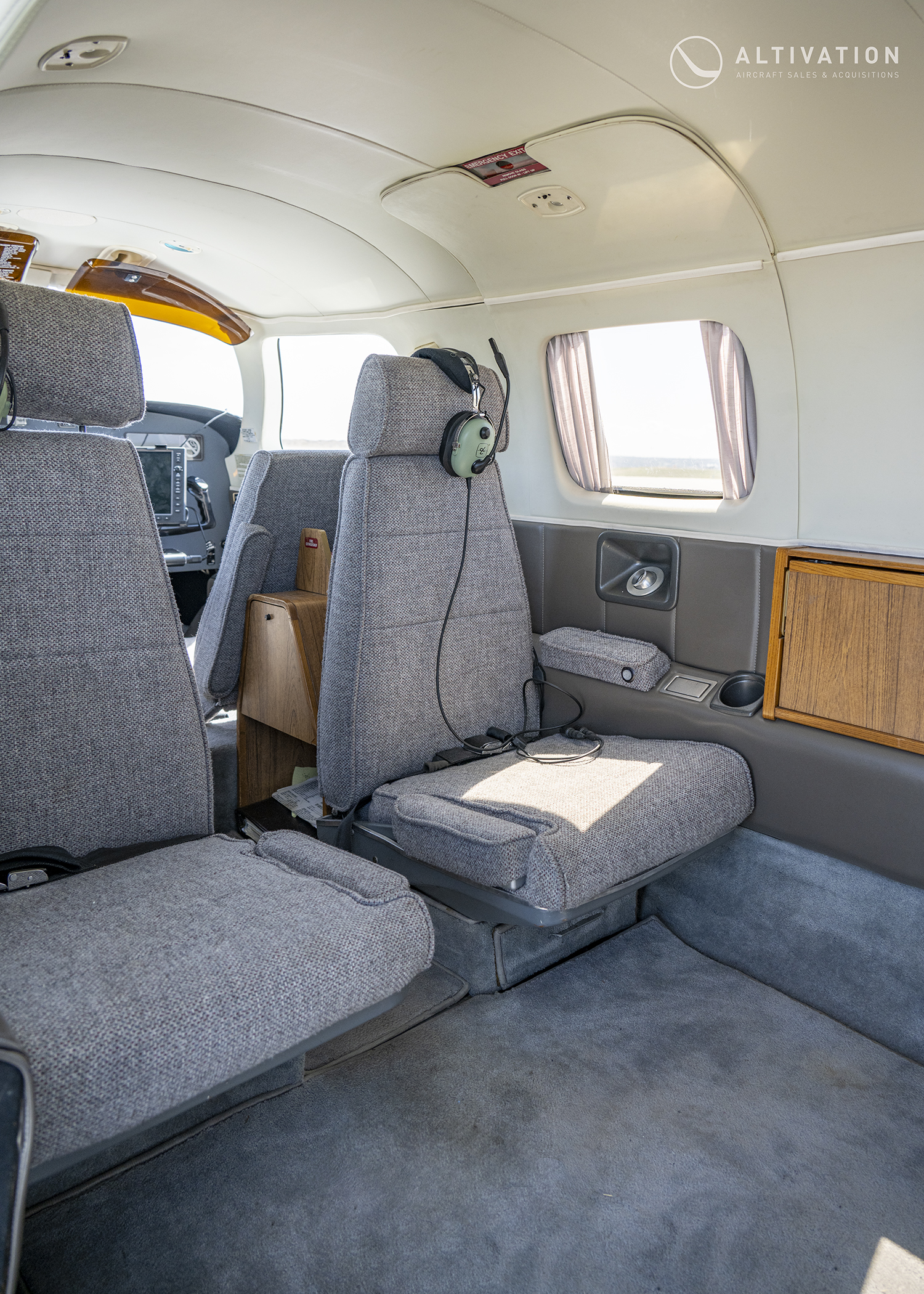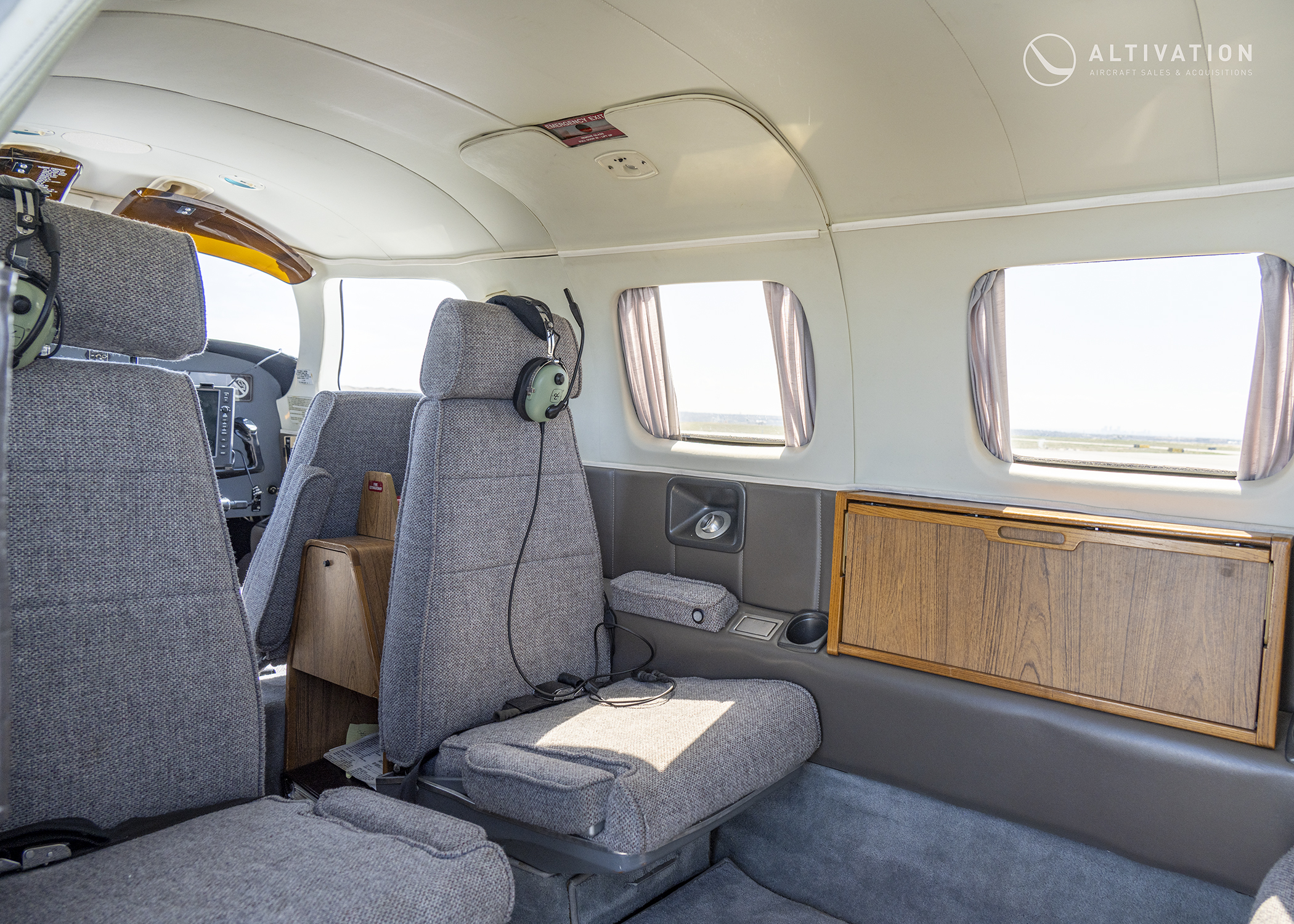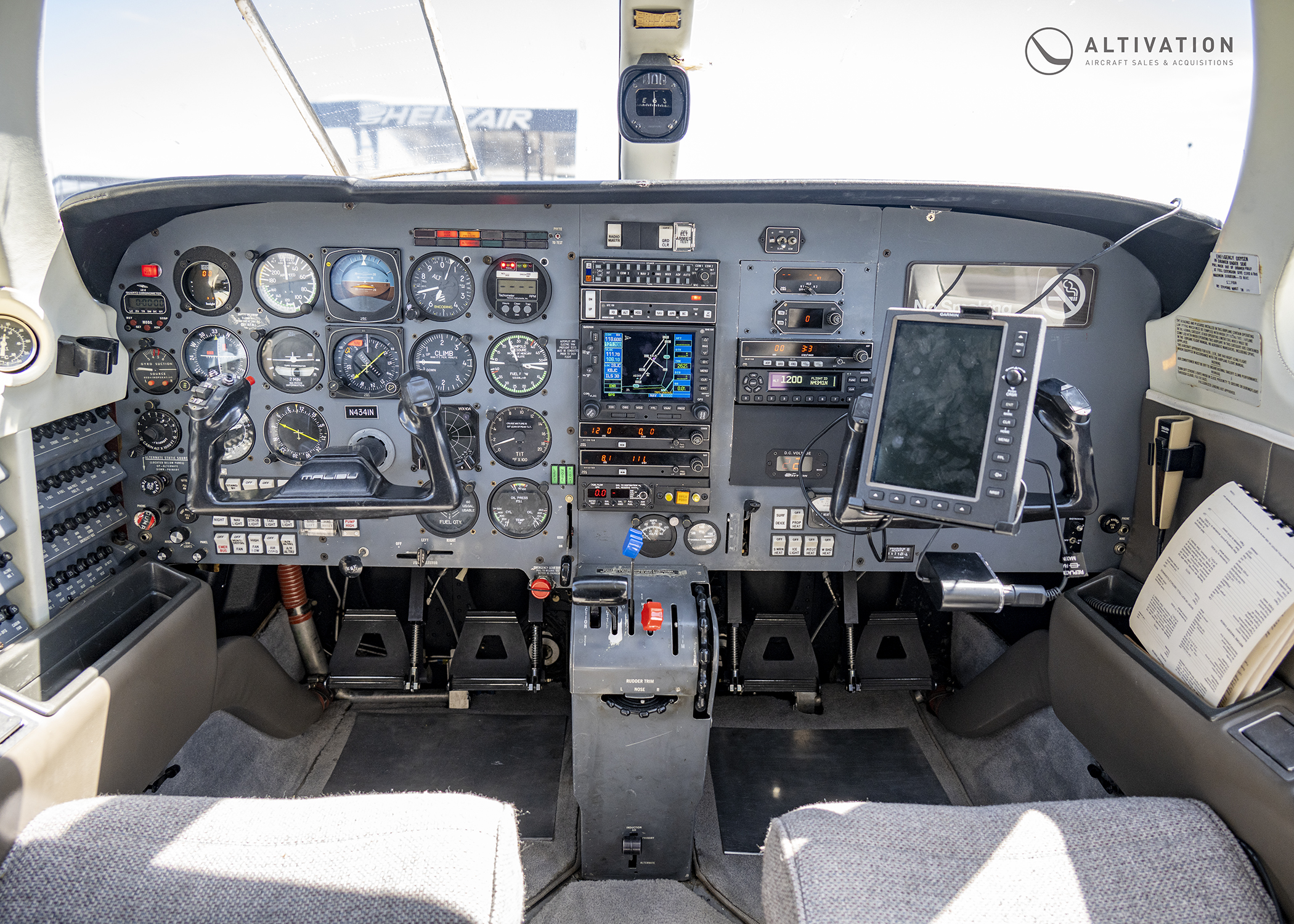 For More Information Contact ~ Chris Swathwood ~ sales@altivationaircraft.com ~ Phone: +1-720-663-9281
Specifications and condition subject to verification by purchaser