*** SOLD ***
AIRFRAME / ENGINE:
Continental O- 470-S 230 HP (TBO 1700)
Total Time Since New (TTSNEW) Hrs 4,929
Time Since Major Overhaul (SMOH) Hrs 1,686
Compressions: 74,75,77,78,77,78/80
Prop: McCauley 90DCA-8 (SPOH) Hrs 1686
Annual Inspection Status: February 2023 (Next due 2/2024)
AVIONICS
GPS/NAV/COM: Garmin GTN-650
NAV/COM 2: King 155 w/ GS
Intercom: PMA6000B (4 place)
Autopilot: STEC-50 2-axis
Transponder: Appareo Stratus ES 3i ADS-B in/out
Co-pilot push to talk
Flap gap seals
long range tanks
LED landing/taxi lights
Reiff pre-heater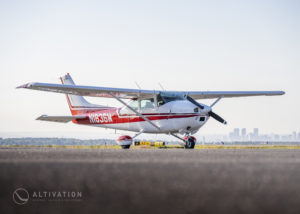 INTERIOR
Configuration/PAX: 4 seats
EXTERIOR 
Overall white with red and maroon accents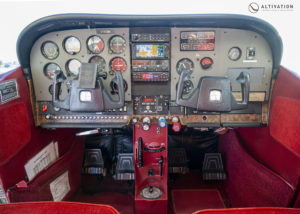 Additional Information:
This western hangar kept Cessna 182 has been owned and operated by the same owner since 1999 in the Denver metro area. Aircraft features a Garmin GTN 650, ADS-B in/out, STEC-50 2 axis autopilot, and panel recently updated with new instrument lighting. Additional equipment includes flap gap seals and long range tanks, LED taxi and landing lights, and Reiff pre-heater. No major damage history, and complete logs since new. Aircraft Based at KBJC in North Denver.
Digital (PDF) Logs: Available upon request
Click Here for a video walk around of this aircraft.
Specifications:
Cruise Speed: 135 kias
Best Range: 800+ nm
Fuel Burn: 13.5 gph
Service Ceiling: 18,000
Weights:
Empty Weight: 1,829 lbs
Max Takeoff Weight: 2,950 lbs
Fuel Capacity: 84 gal
Useful Load: 1,116 lbs
Mobile users swipe for additional images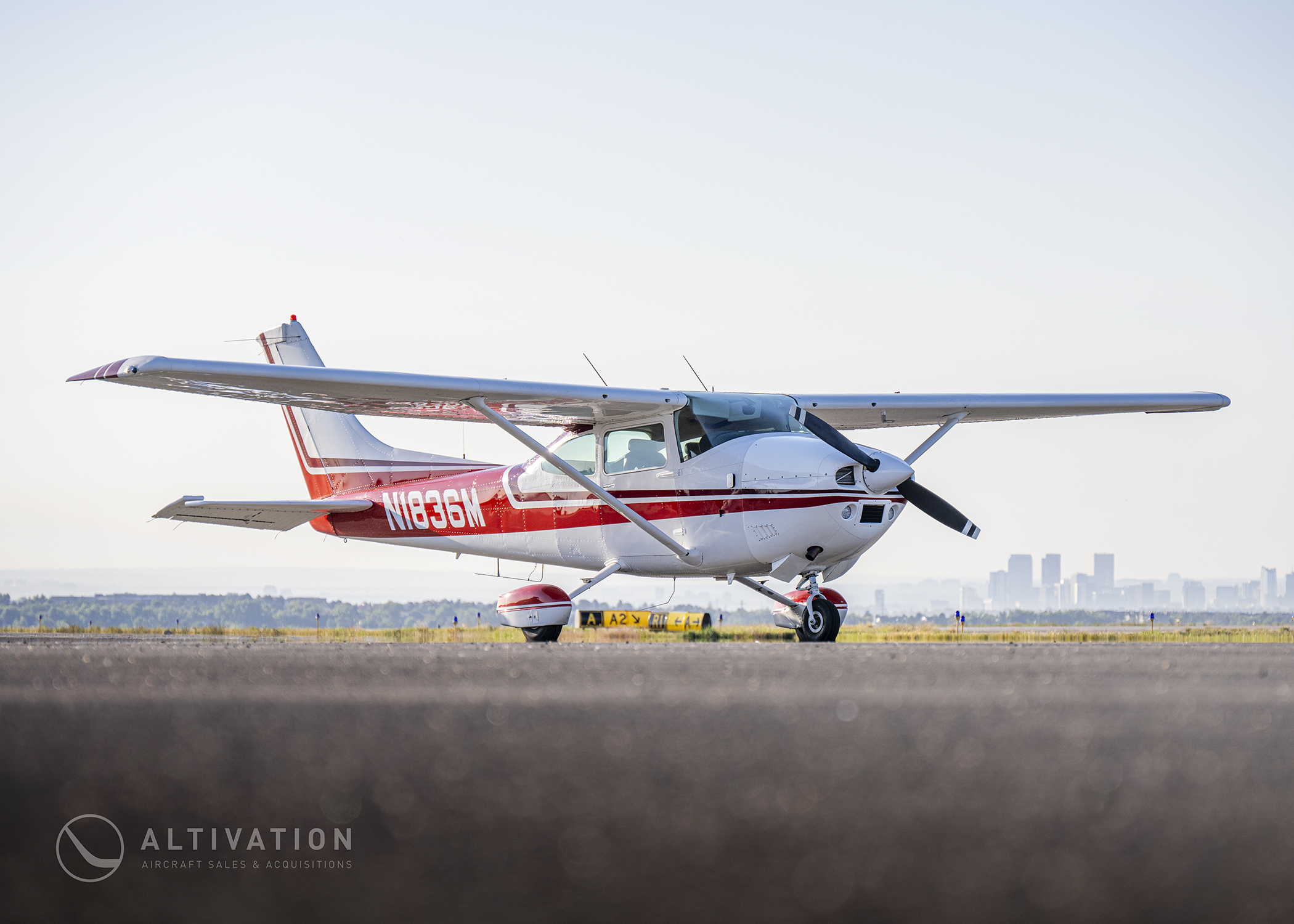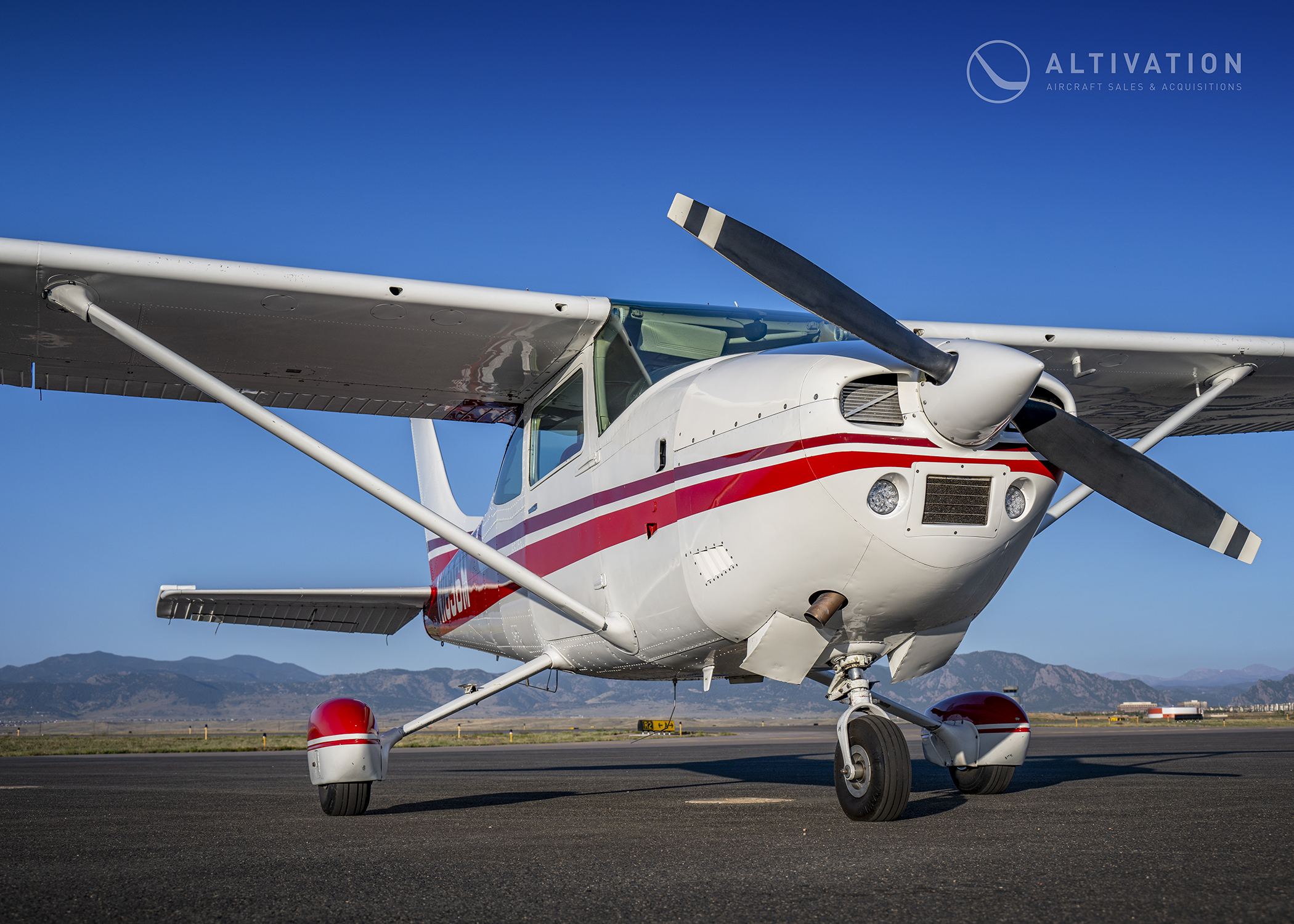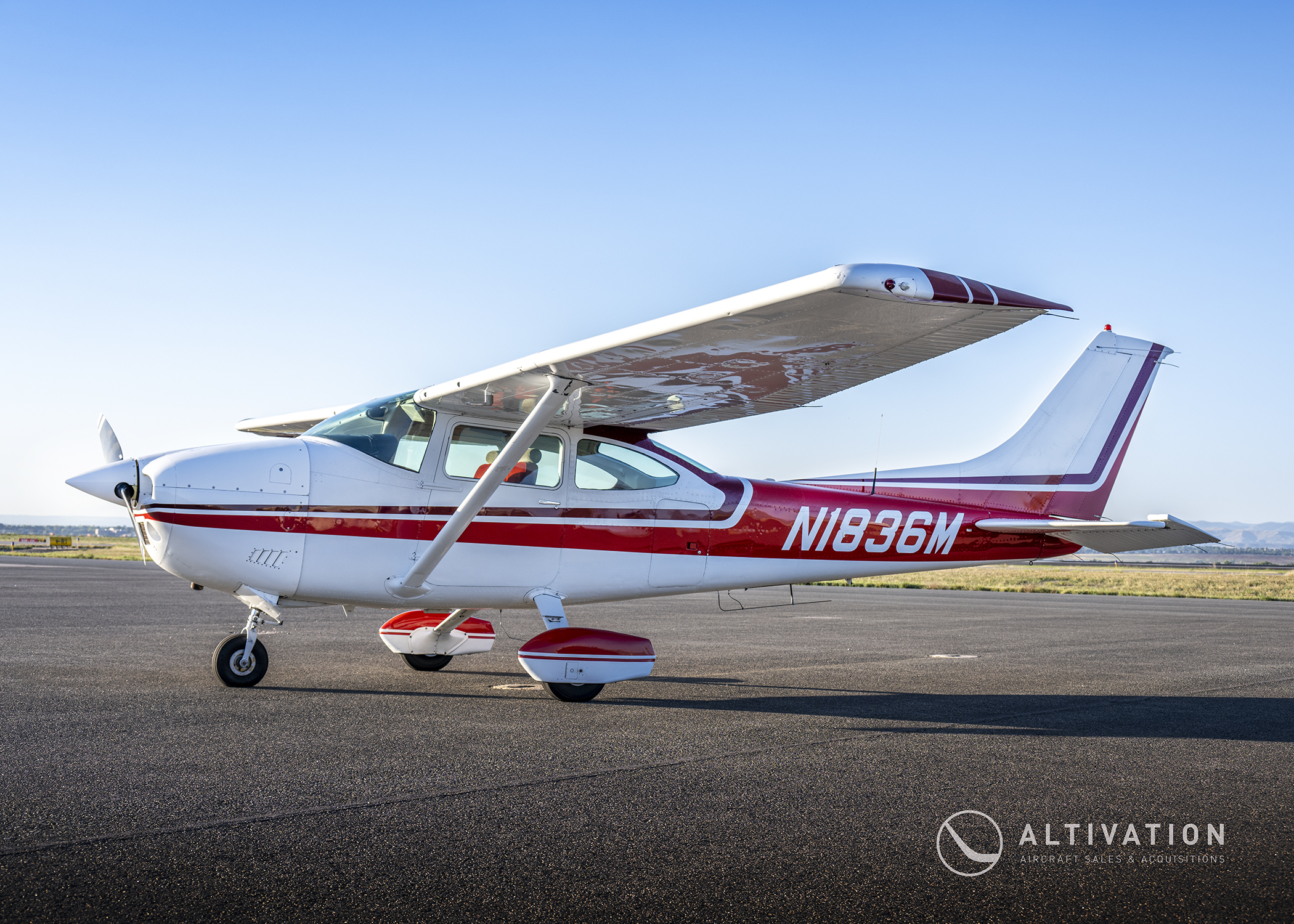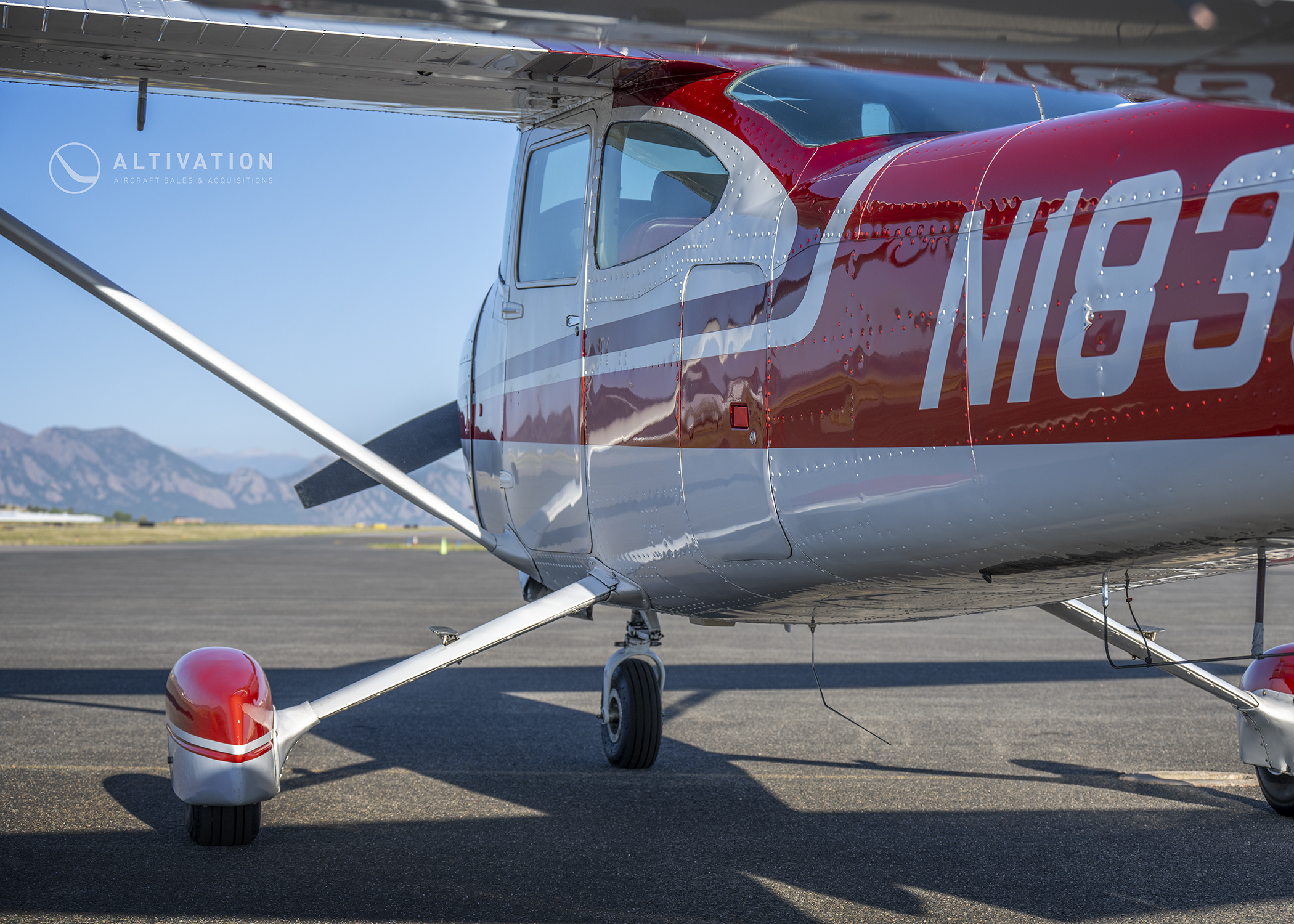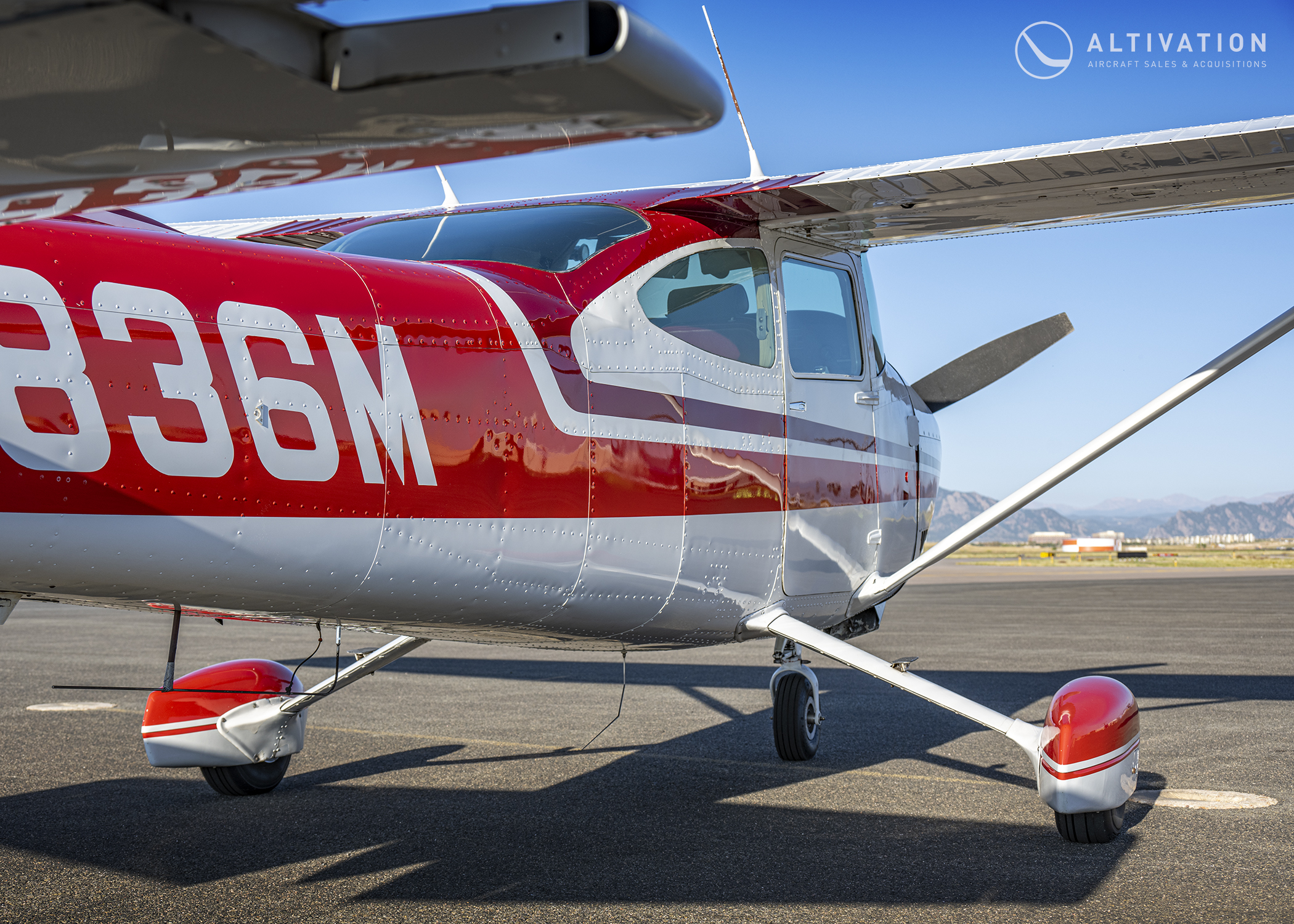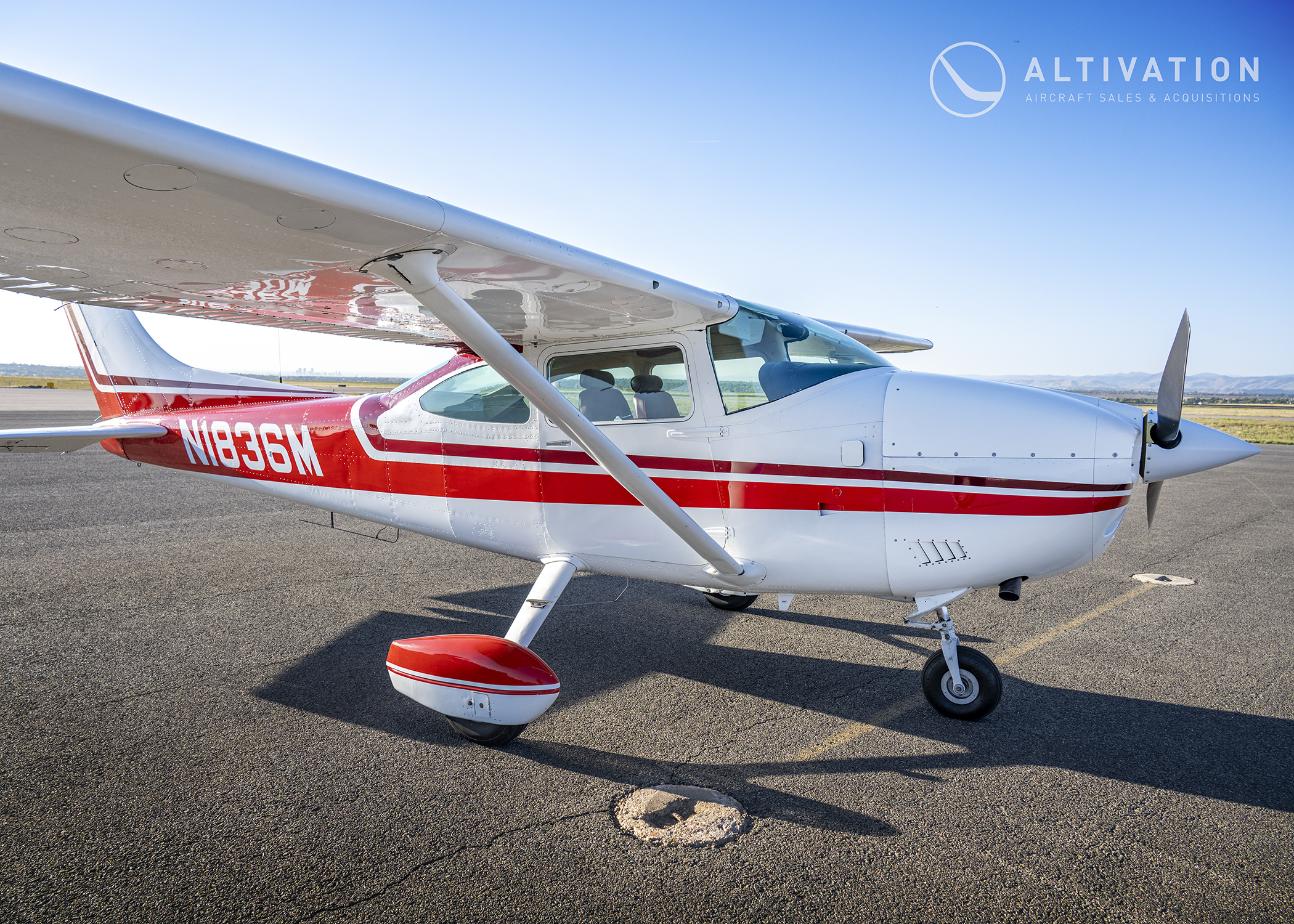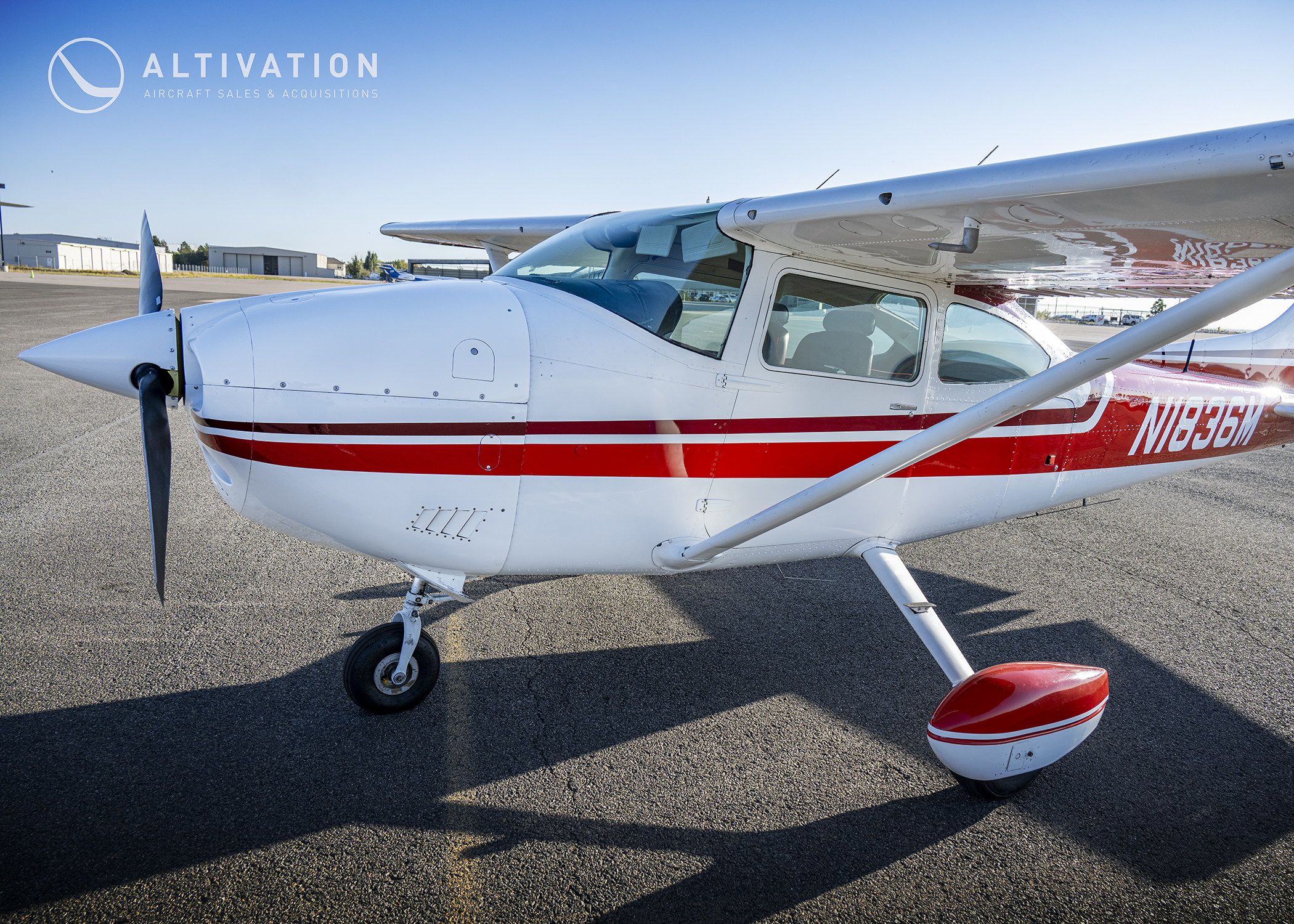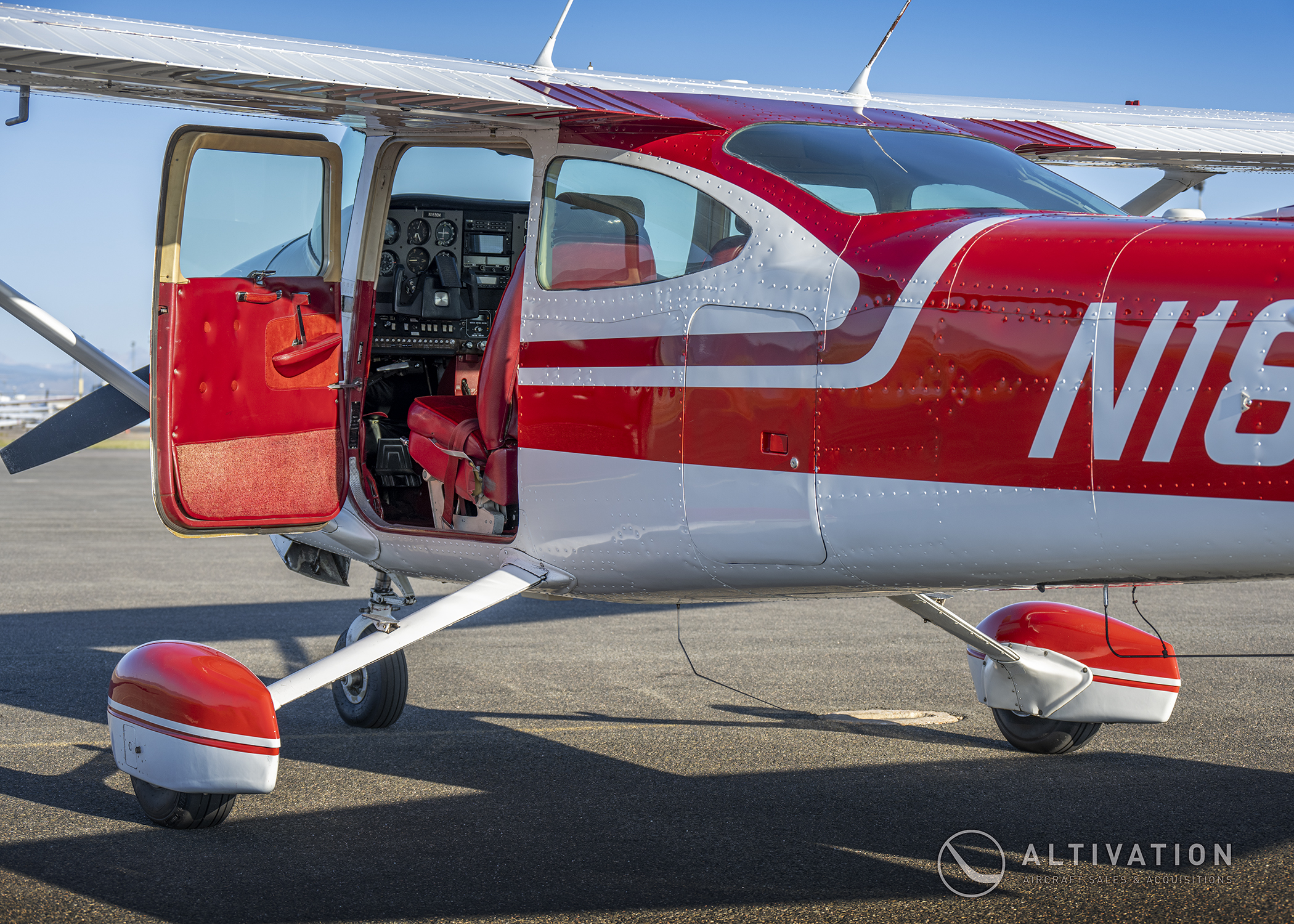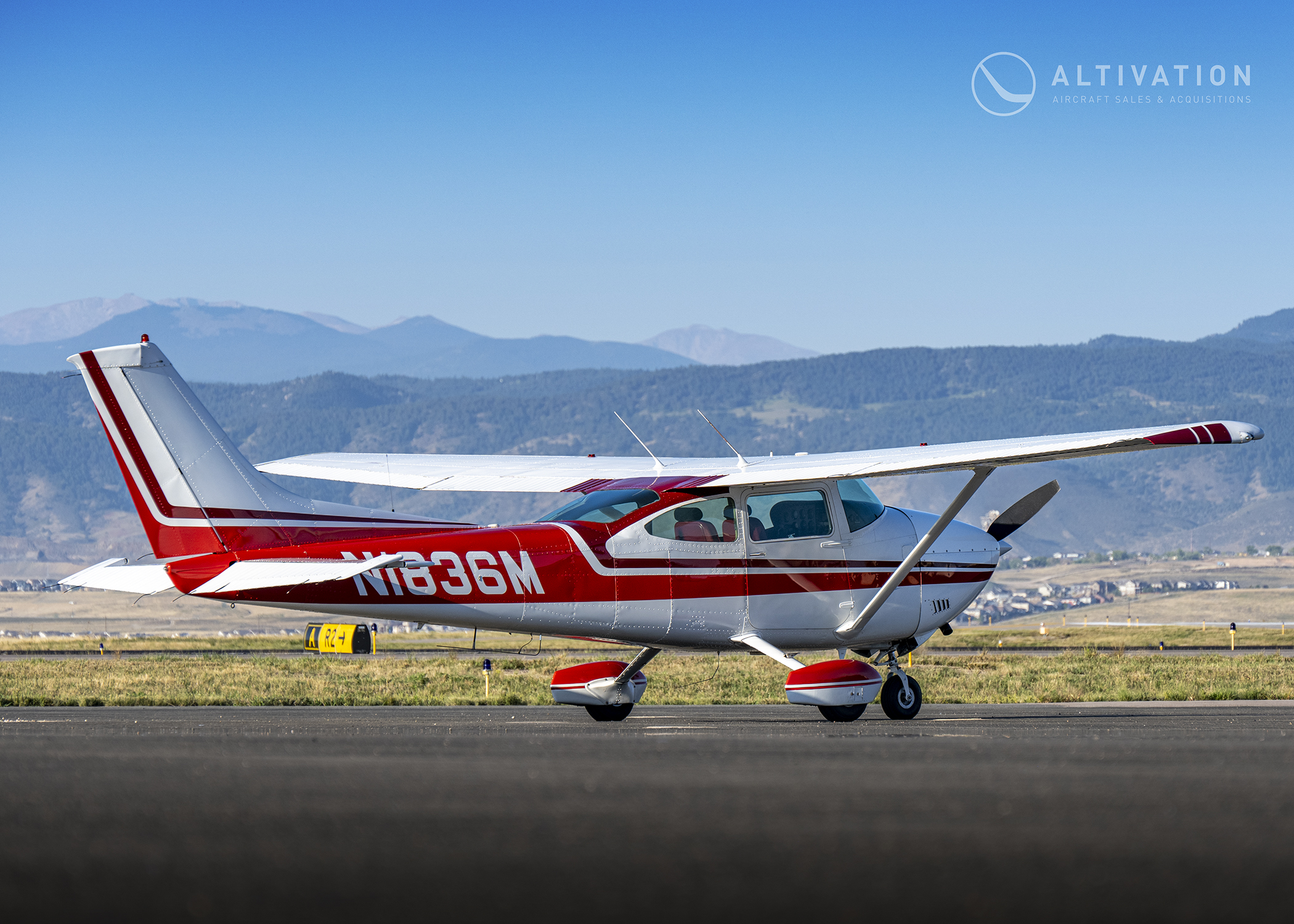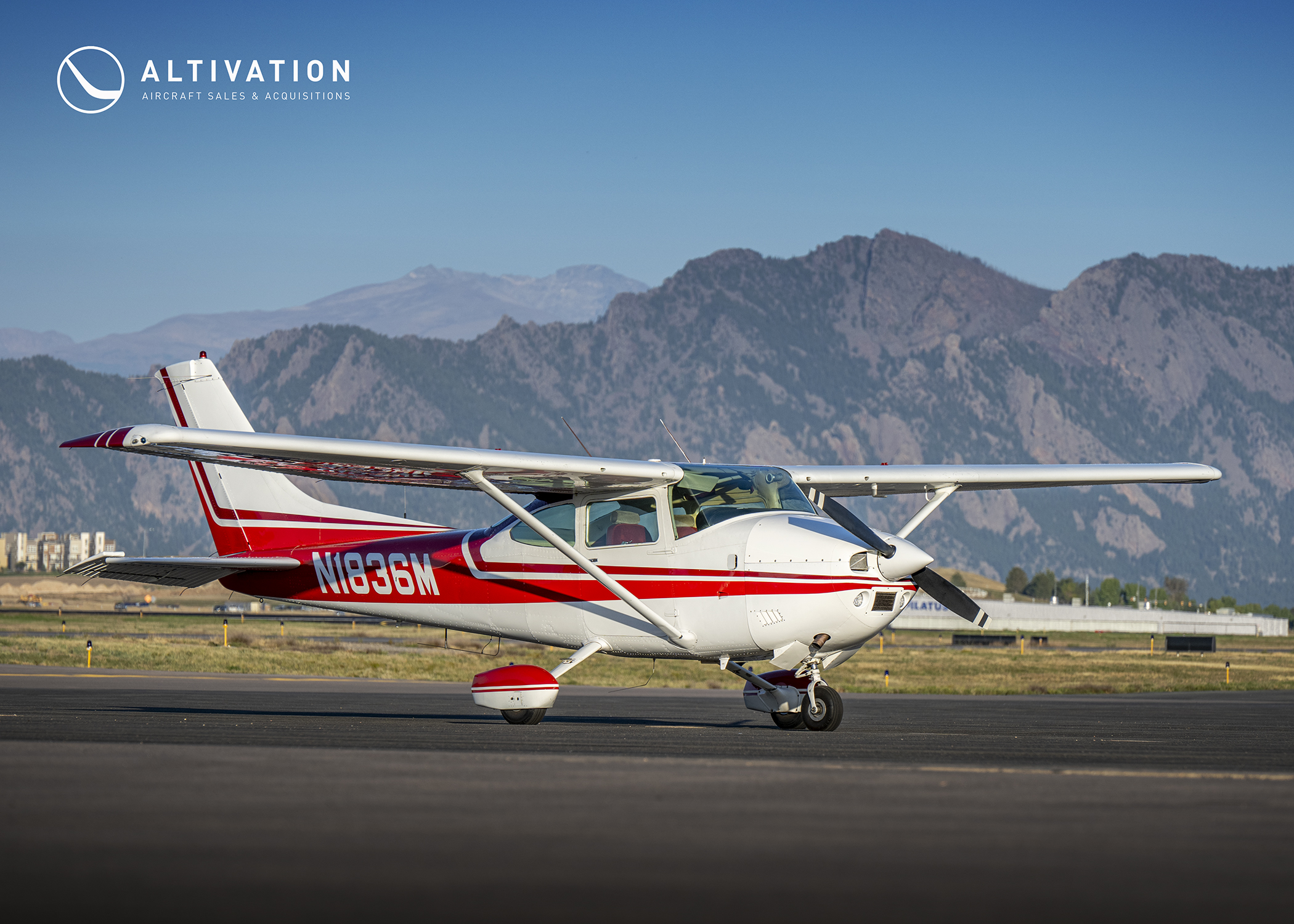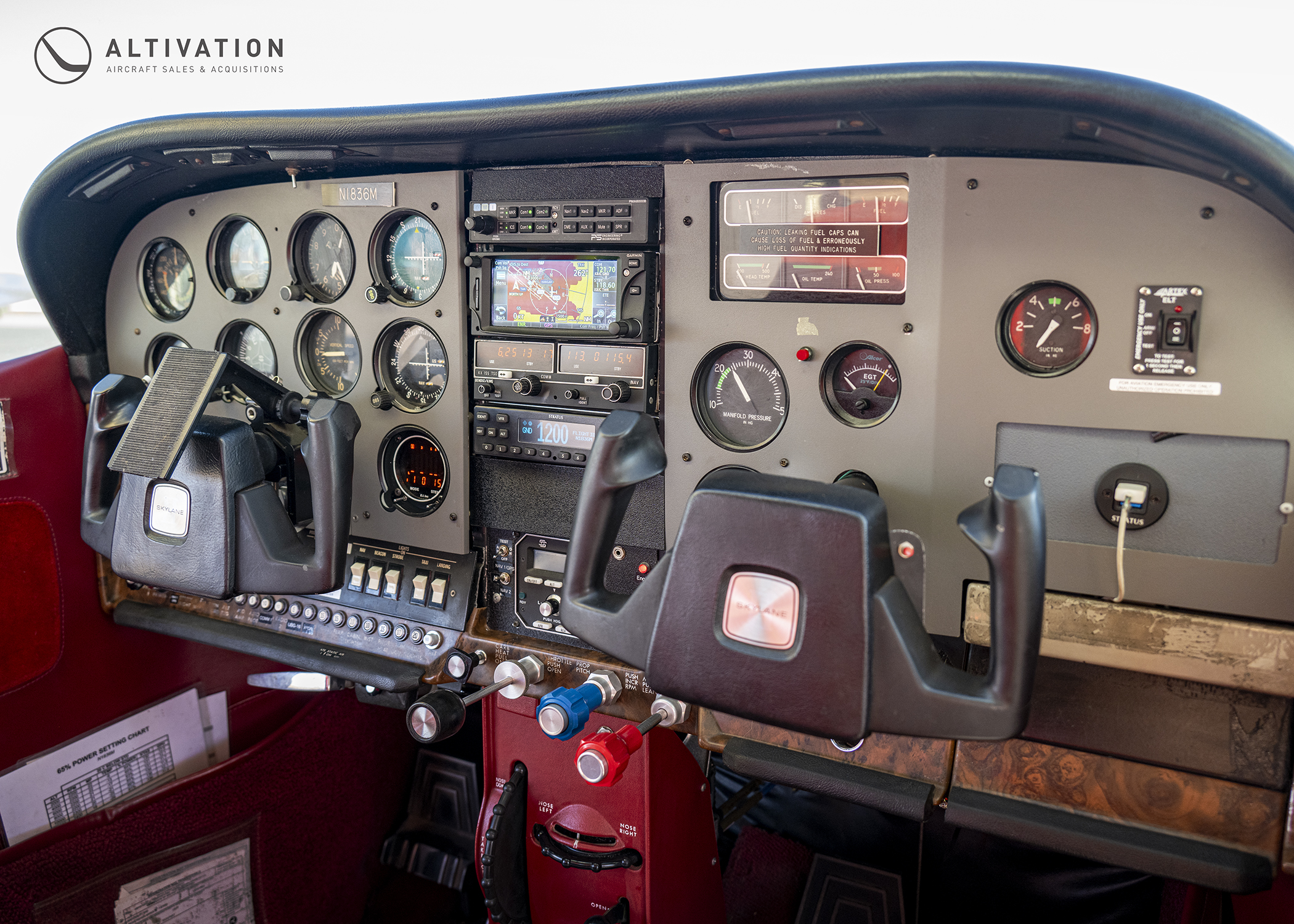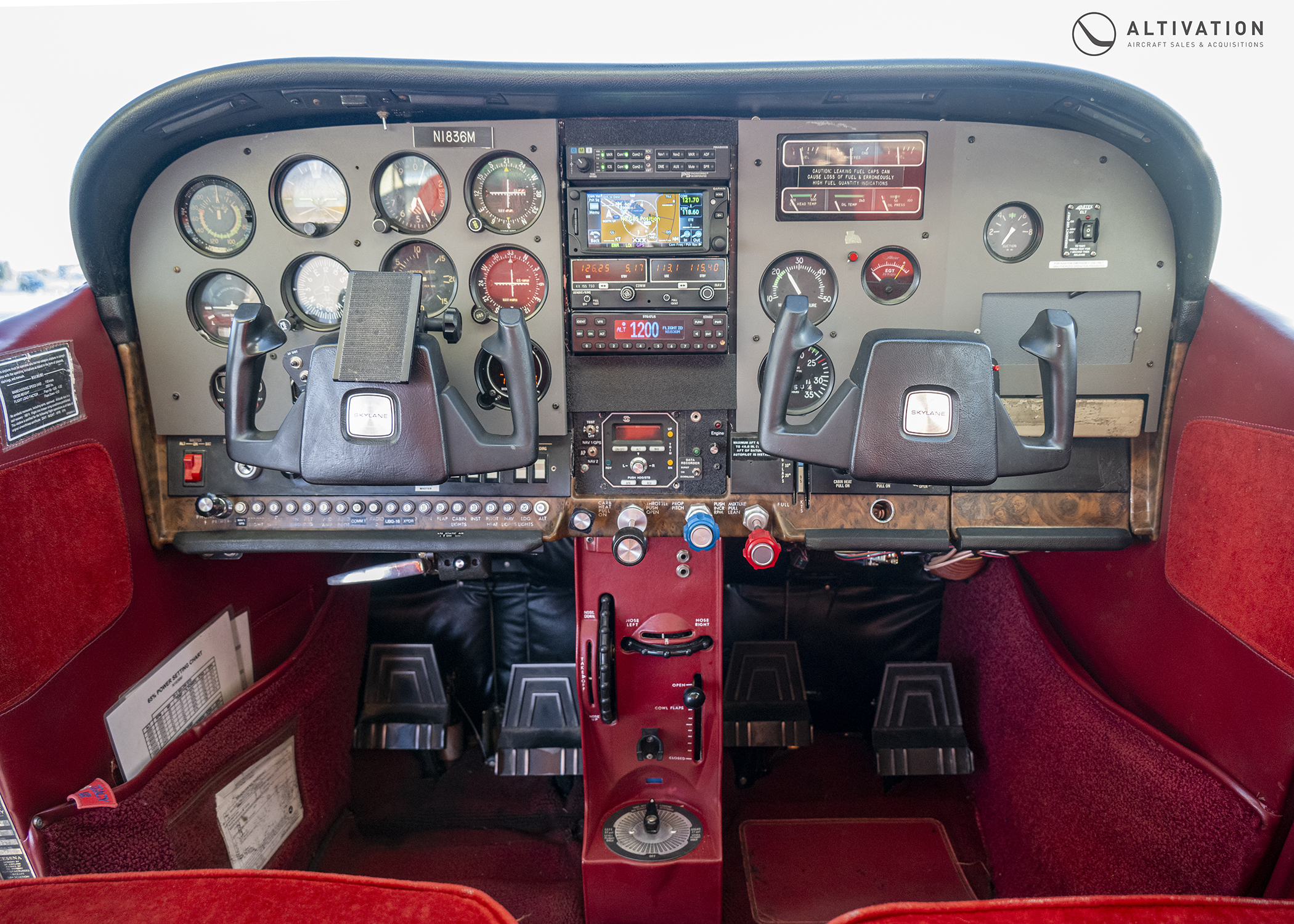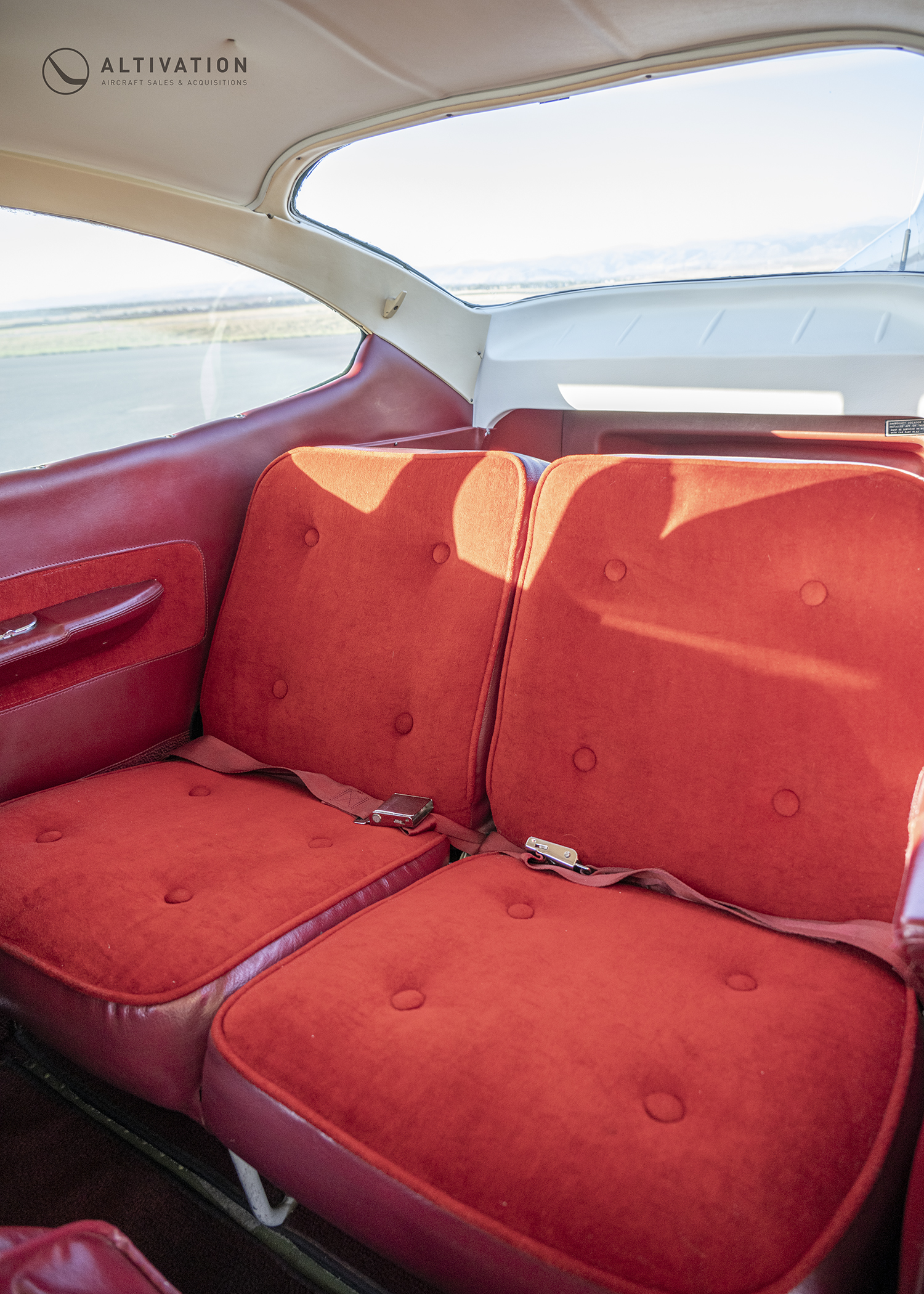 1975 Cessna 182P N1836M Exterior 1
1975 Cessna 182P N1836M Exterior 2
1975 Cessna 182P N1836M Exterior 3
1975 Cessna 182P N1836M Exterior 4
1975 Cessna 182P N1836M Exterior 5
1975 Cessna 182P N1836M Exterior 6
1975 Cessna 182P N1836M Exterior 7
1975 Cessna 182P N1836M Exterior 8
1975 Cessna 182P N1836M Exterior 9
1975 Cessna 182P N1836M Exterior 10
1975 Cessna 182P N1836M Interior 1
1975 Cessna 182P N1836M Interior 2
1975 Cessna 182P N1836M Interior 3
1975 Cessna 182P N1836M Interior 4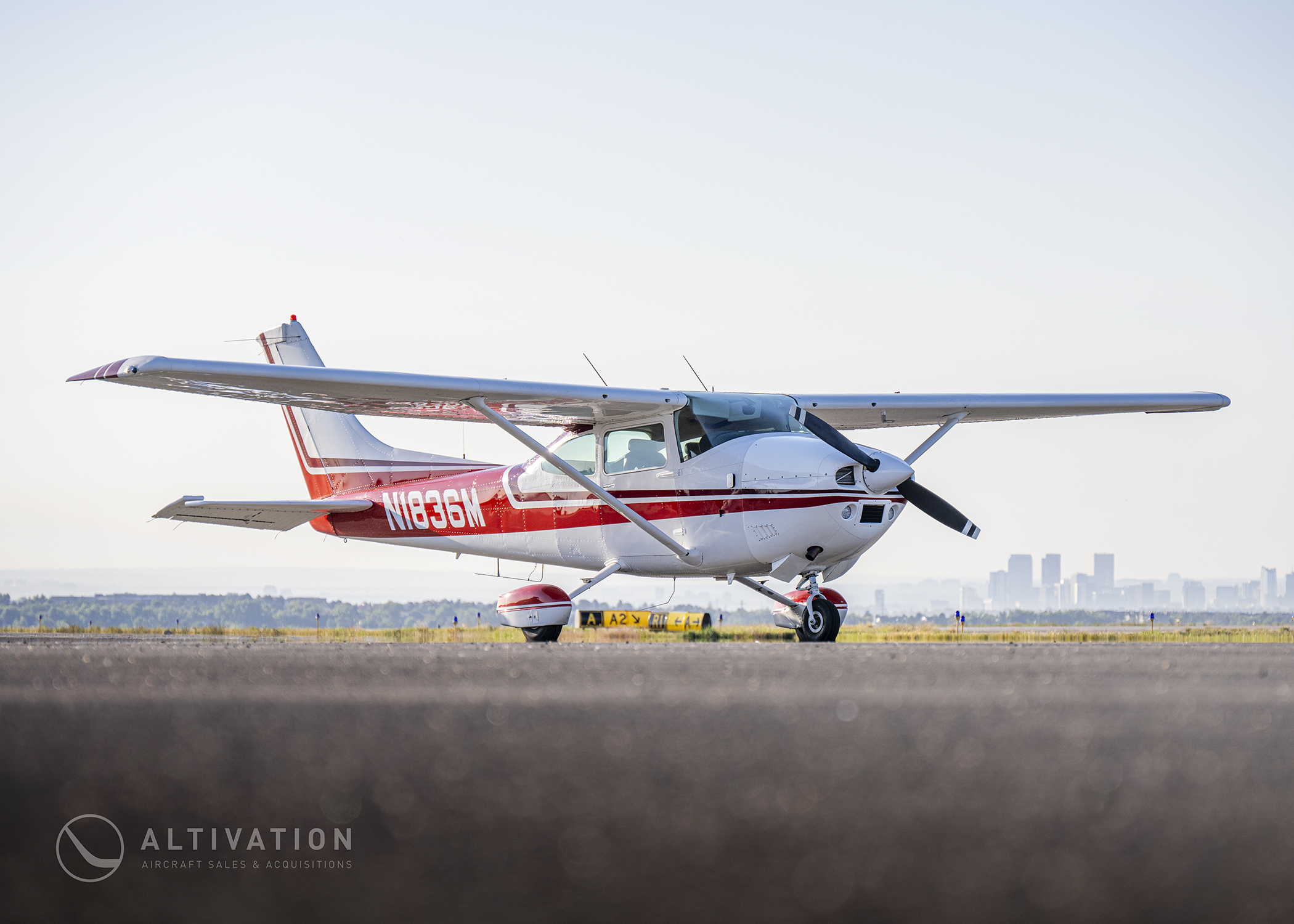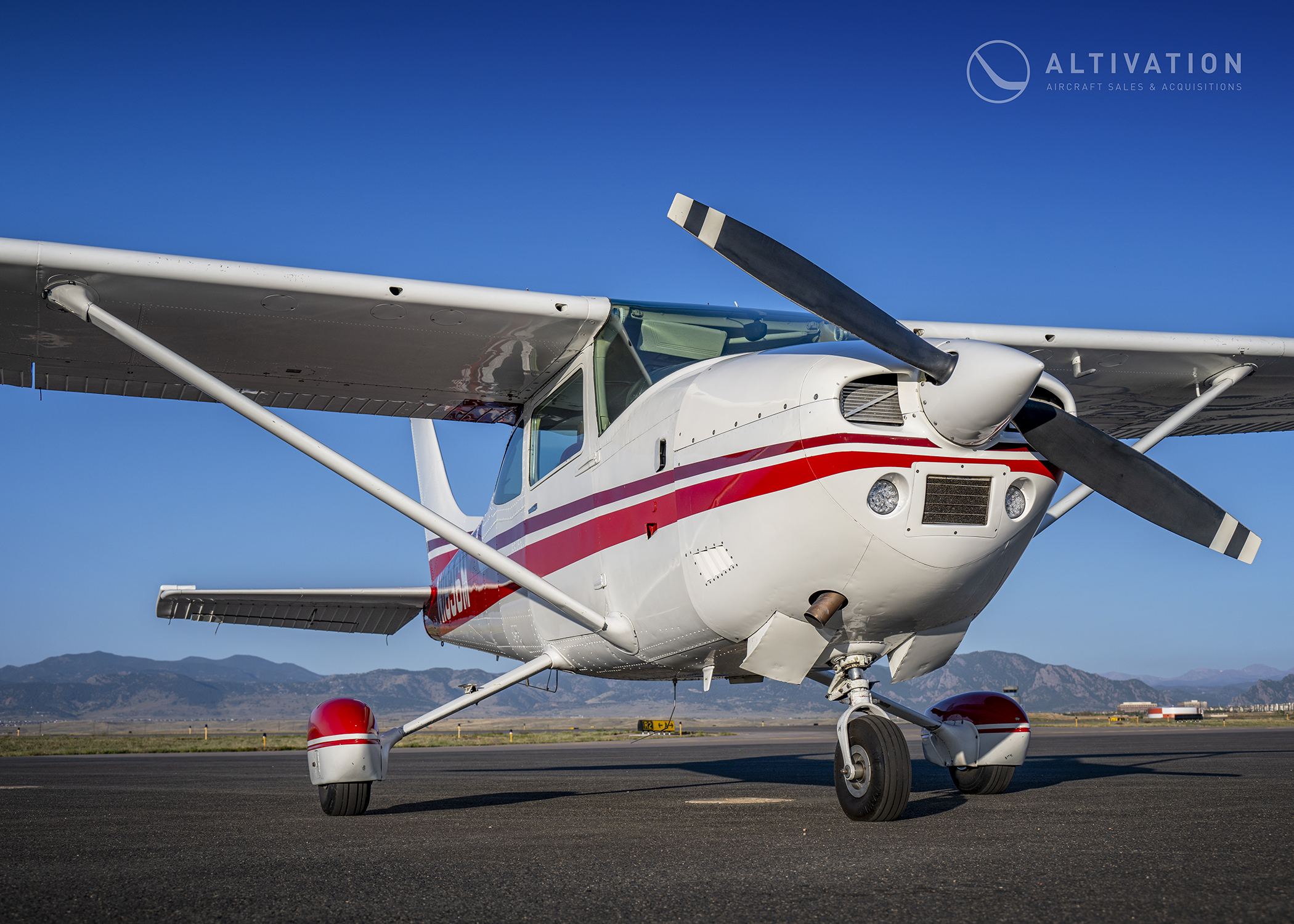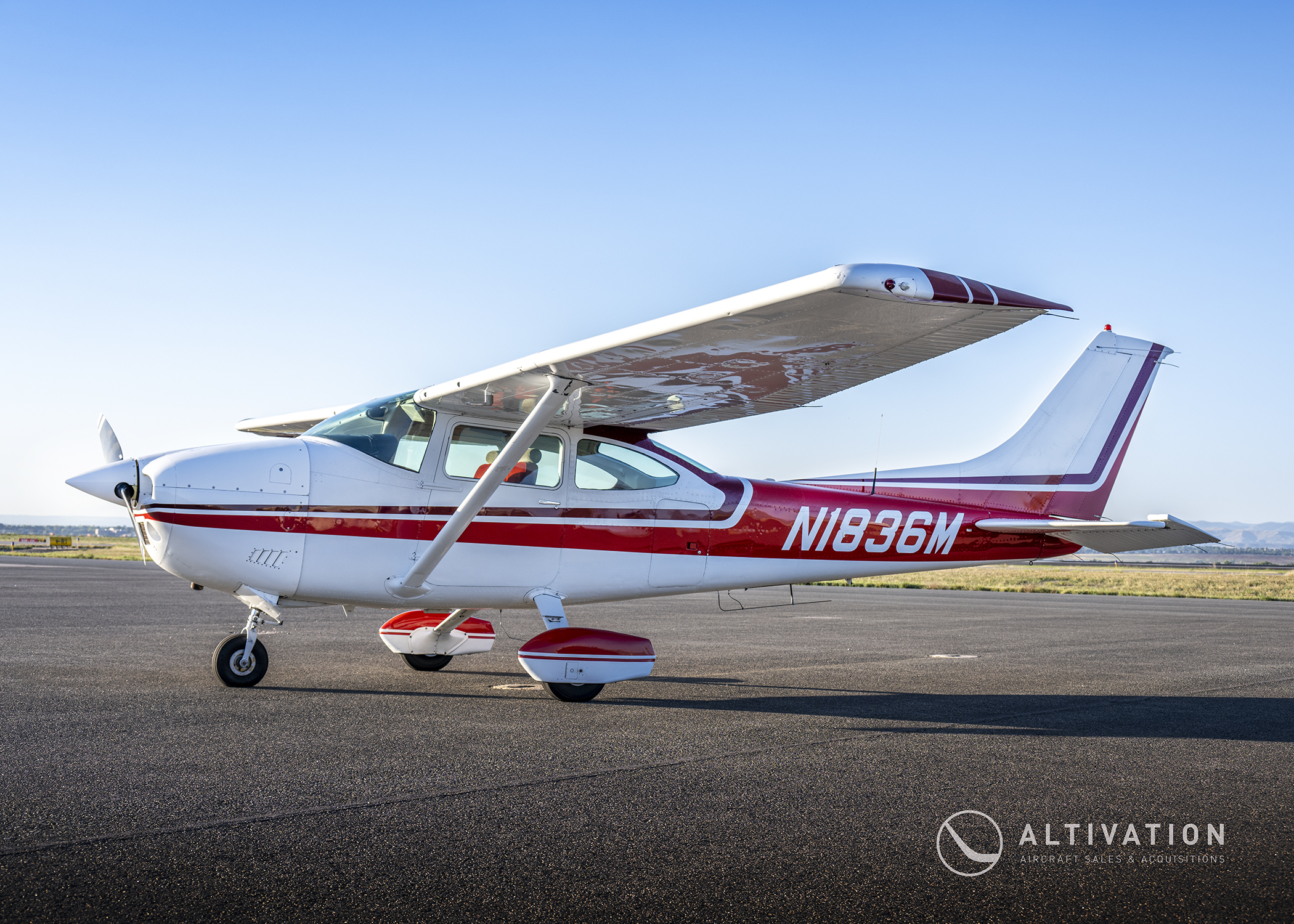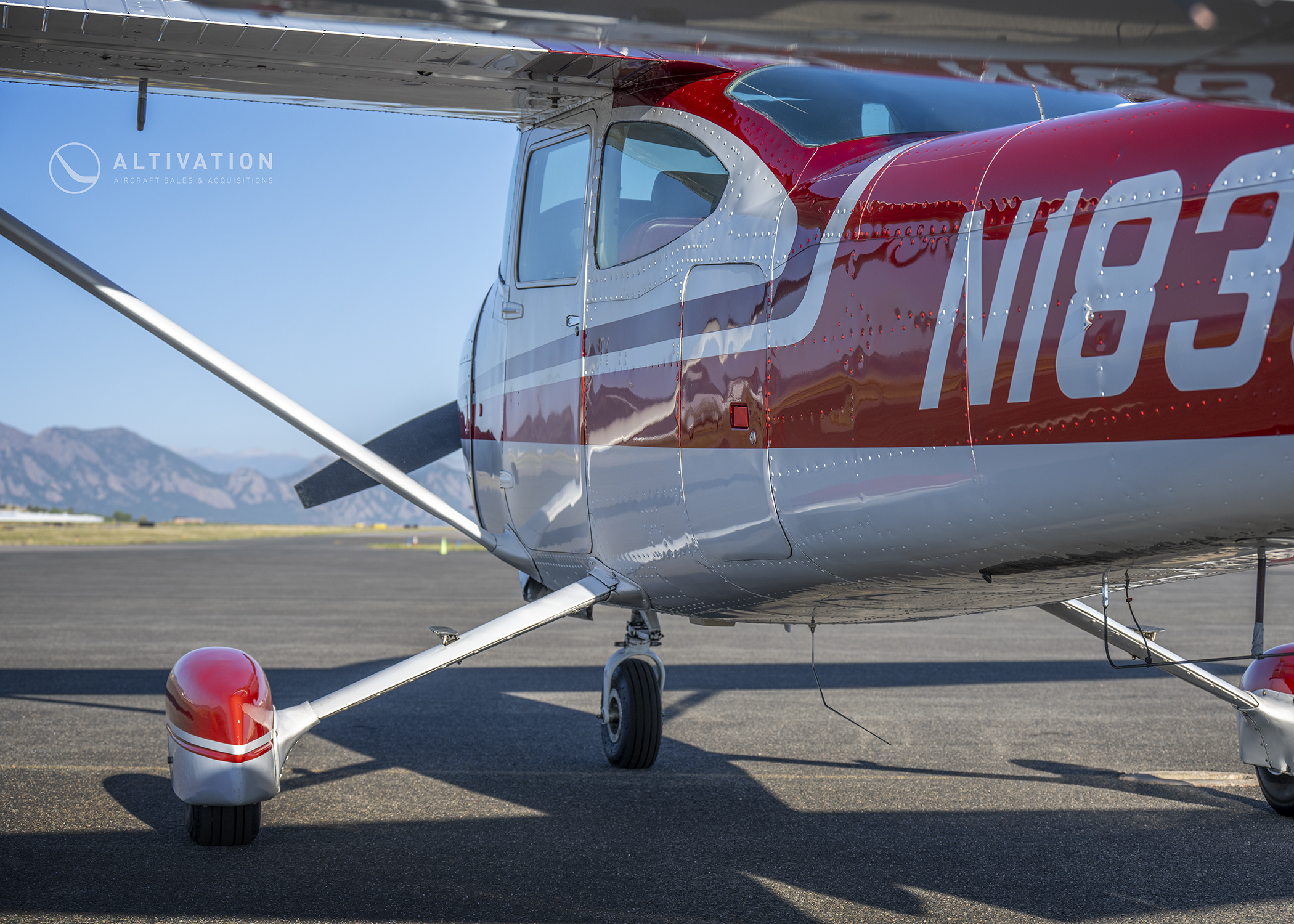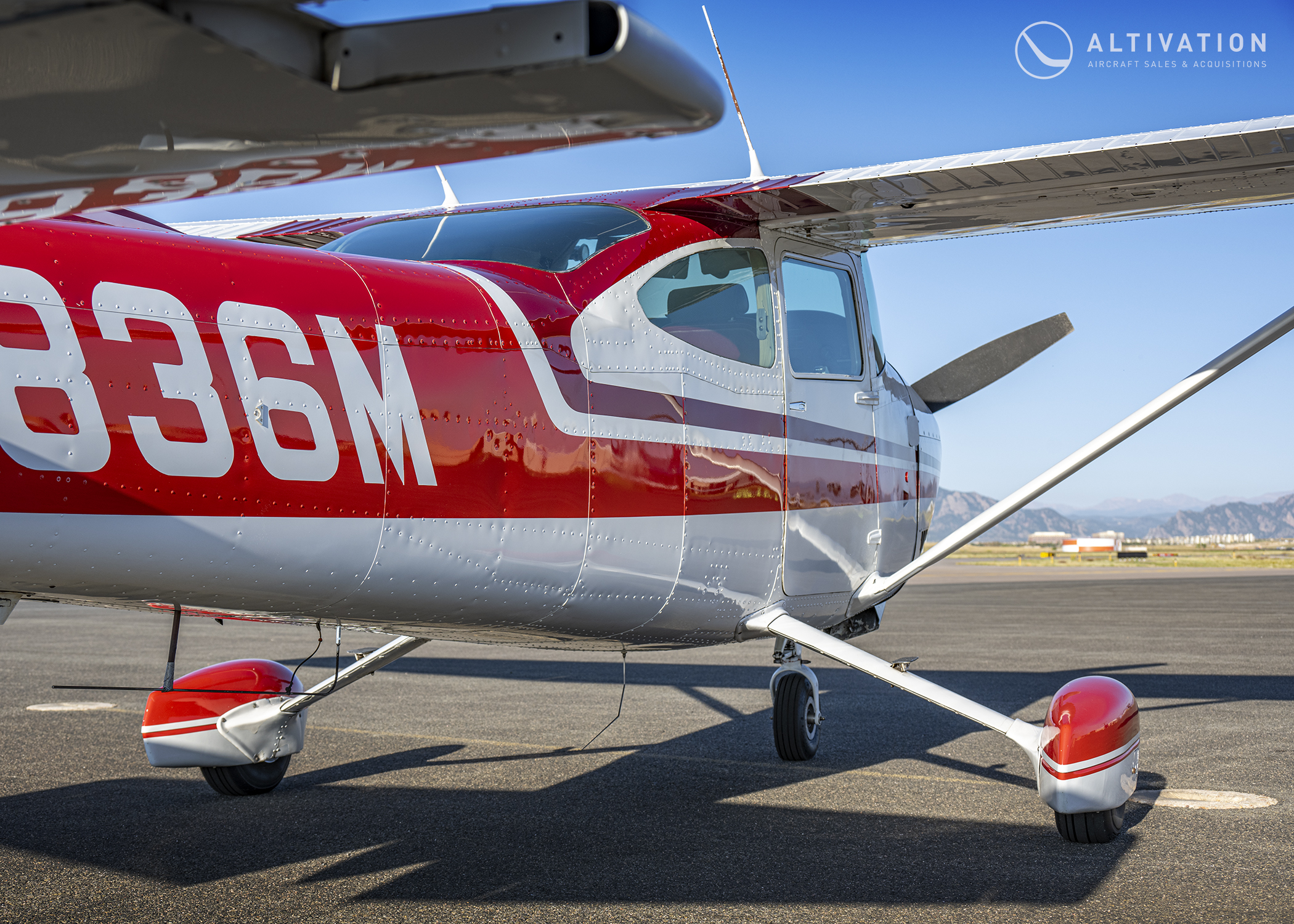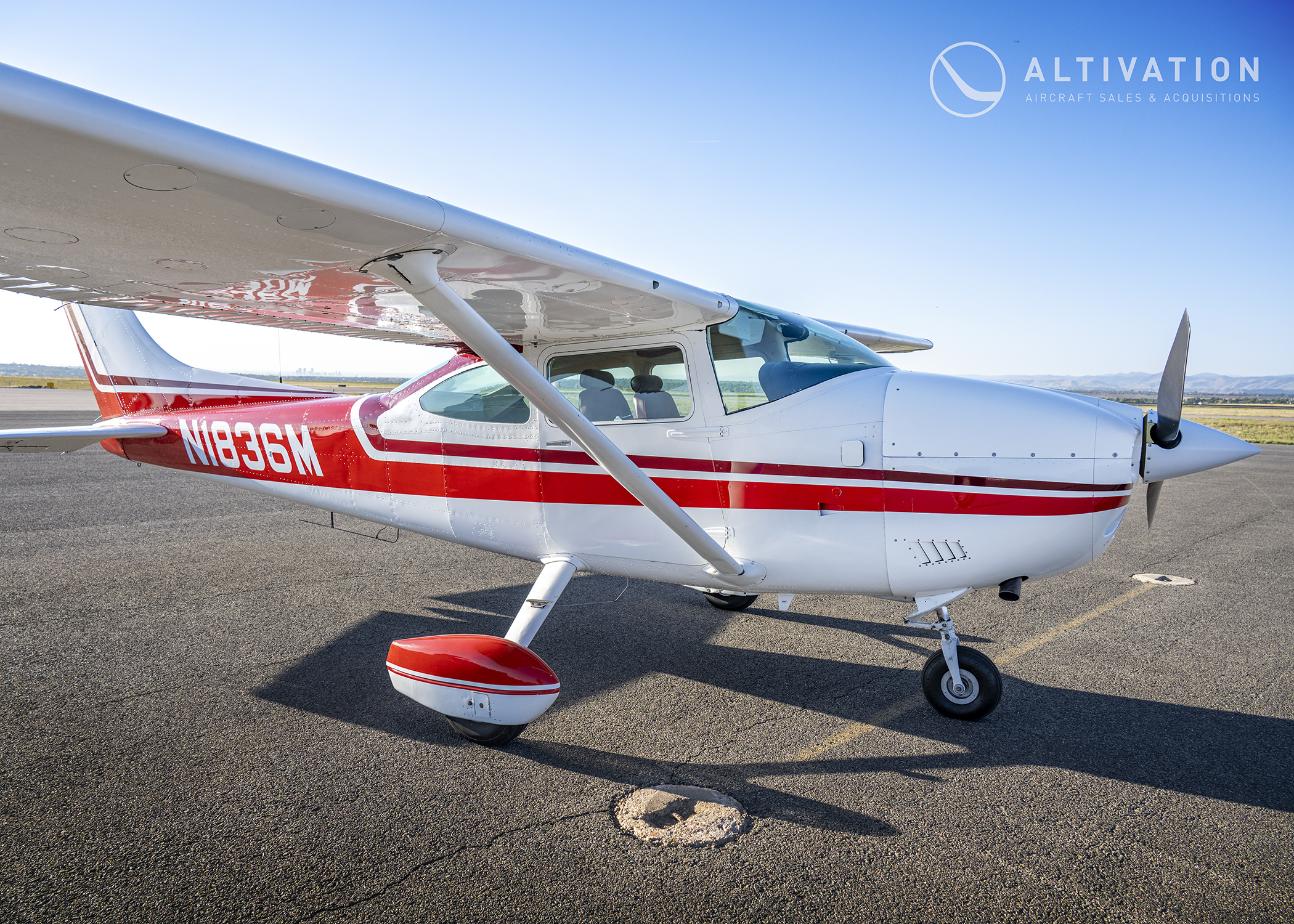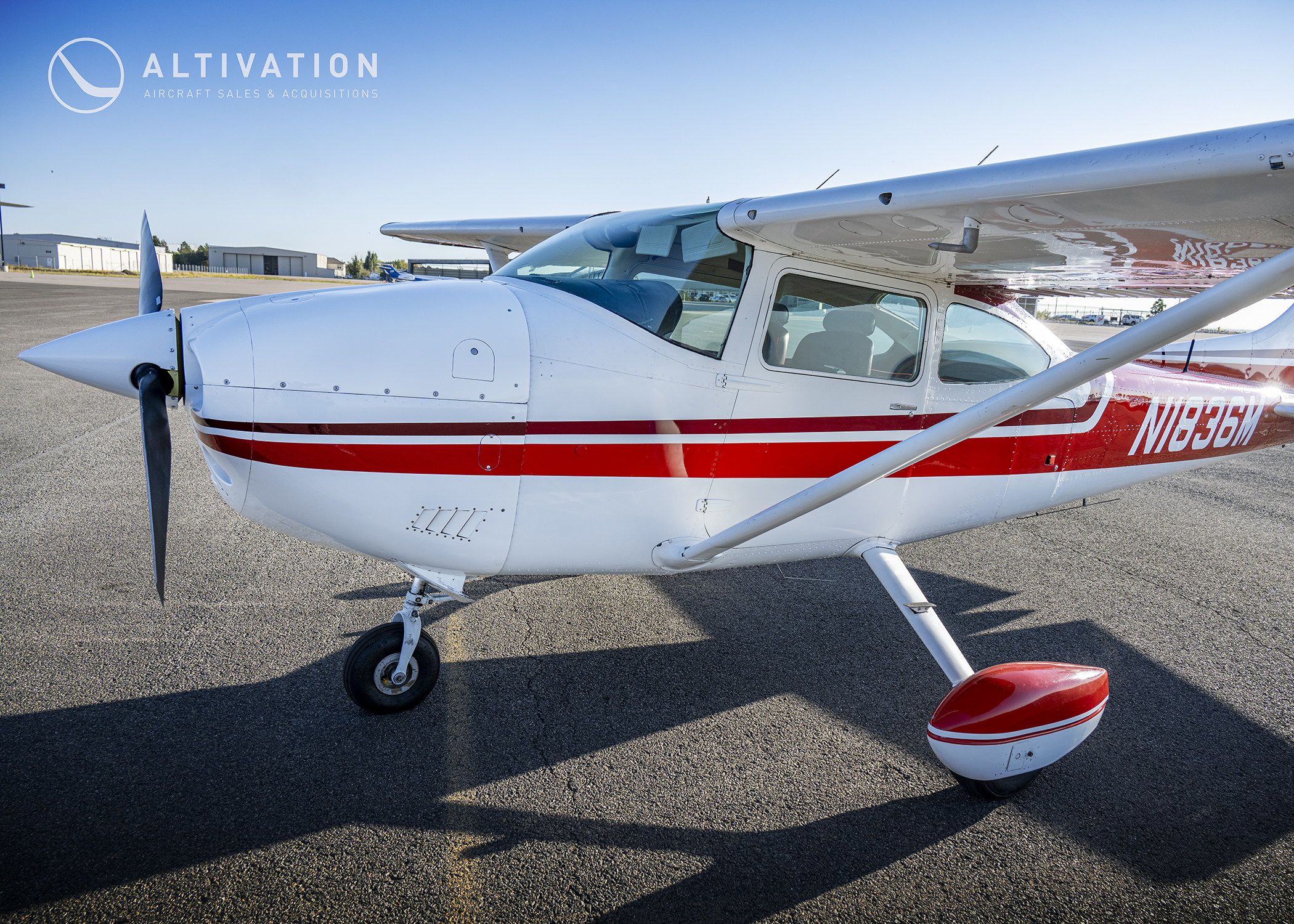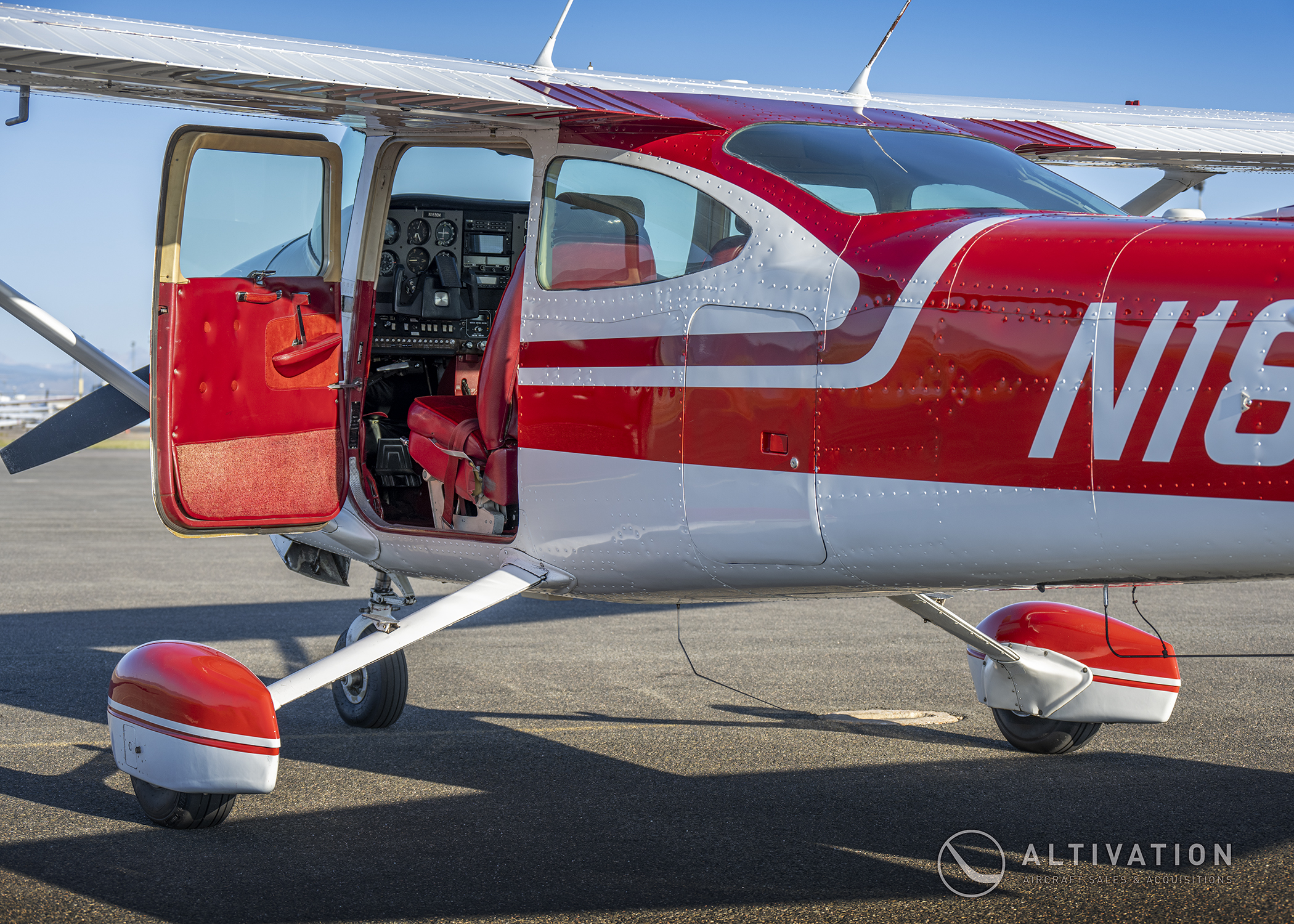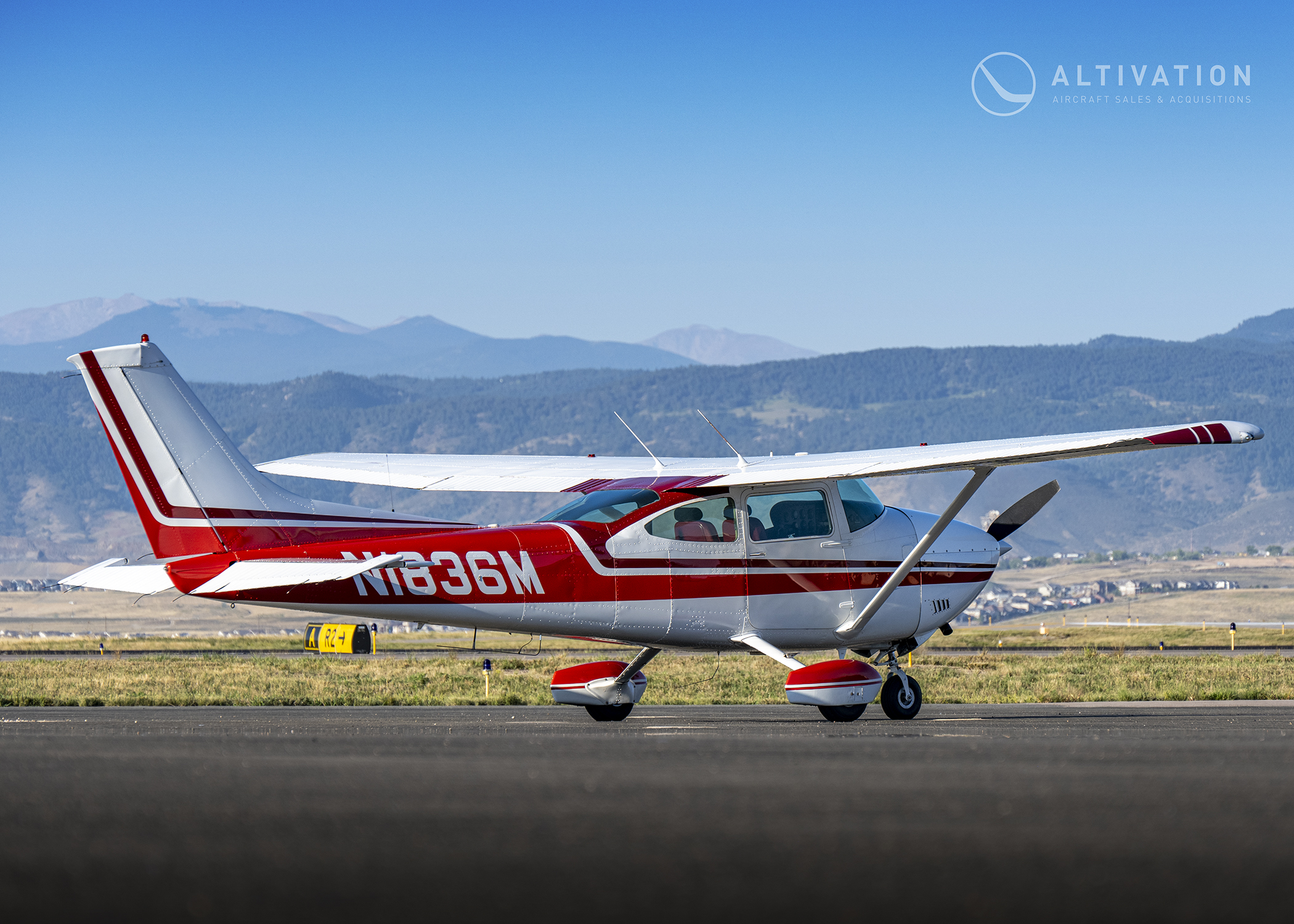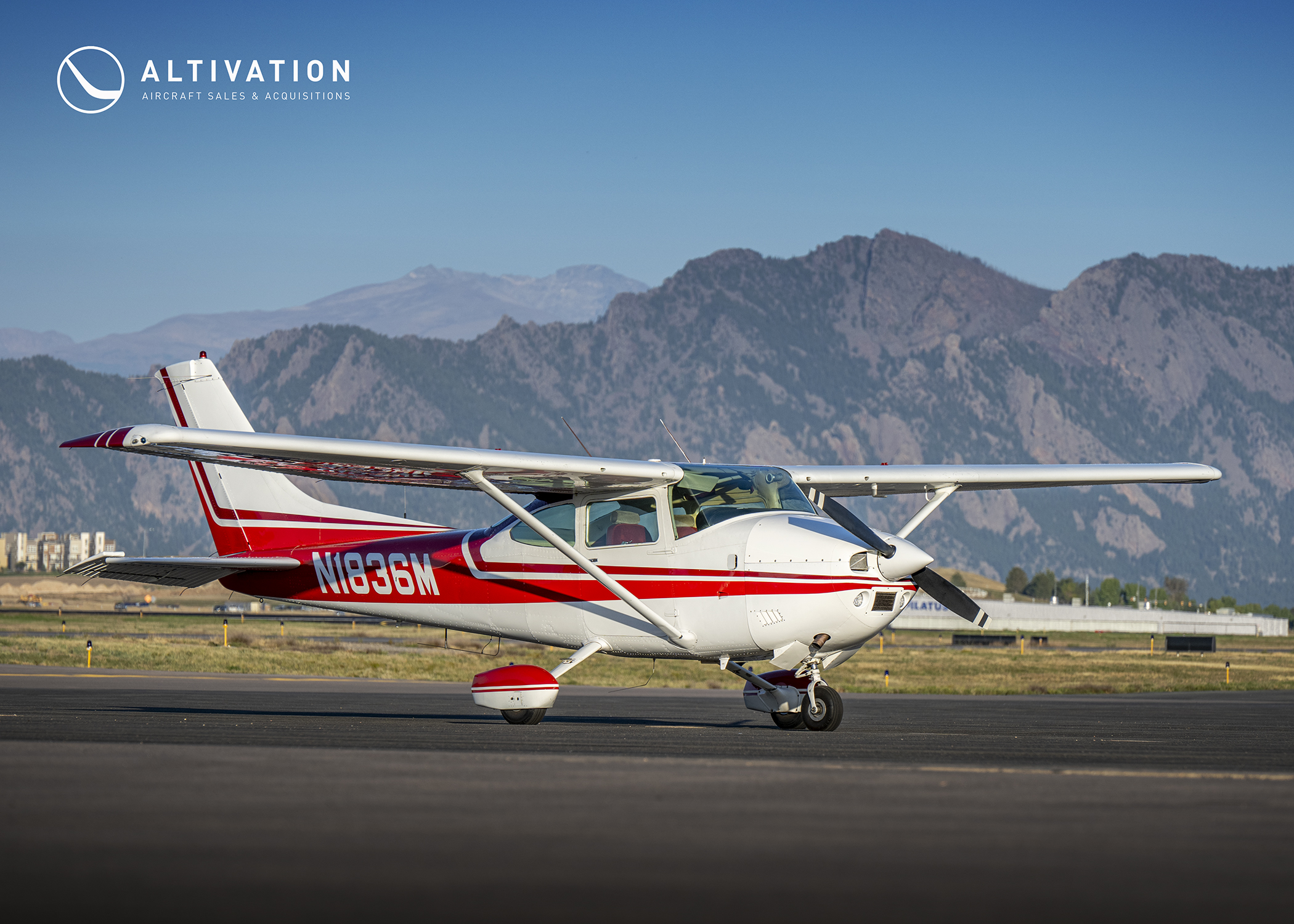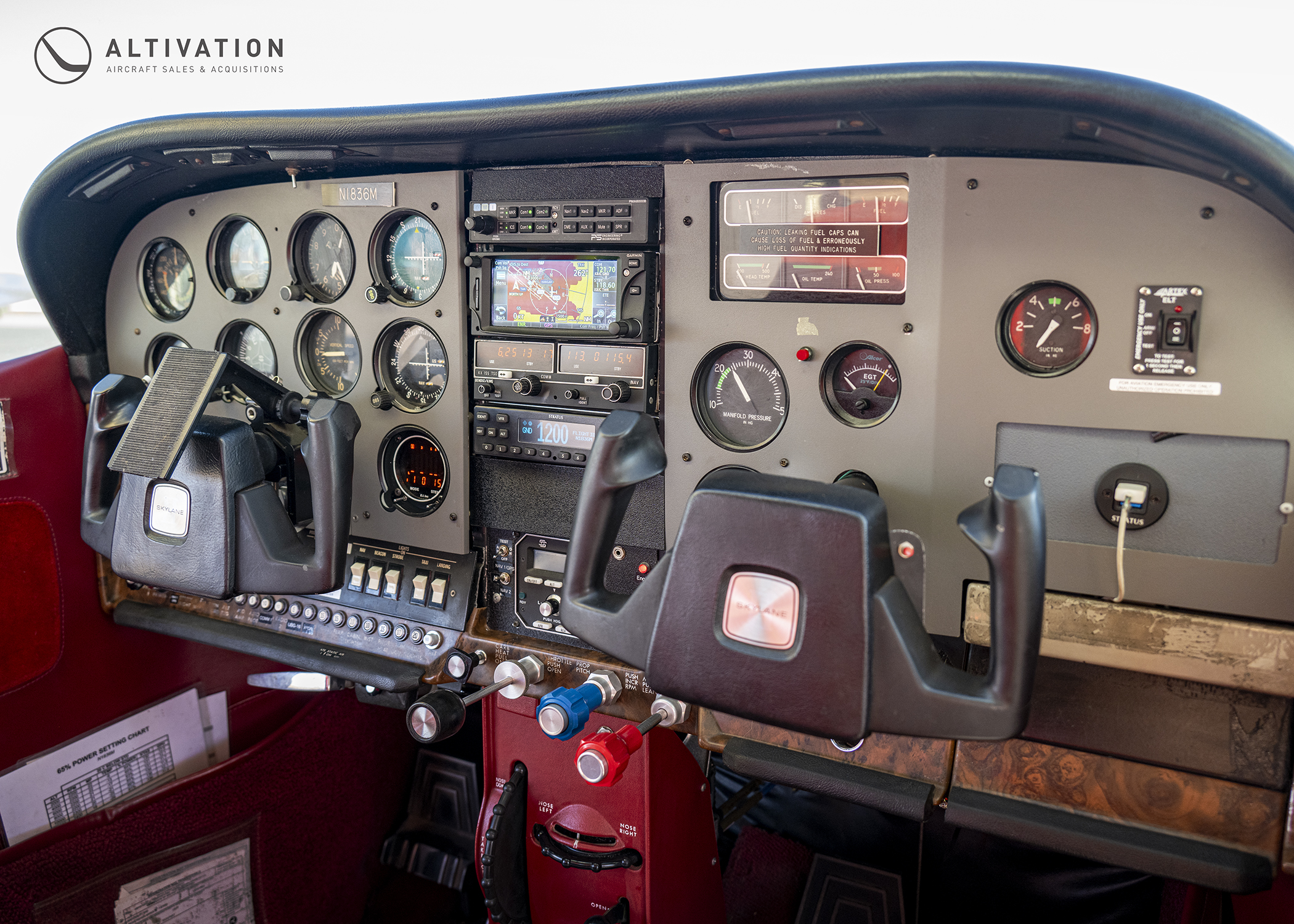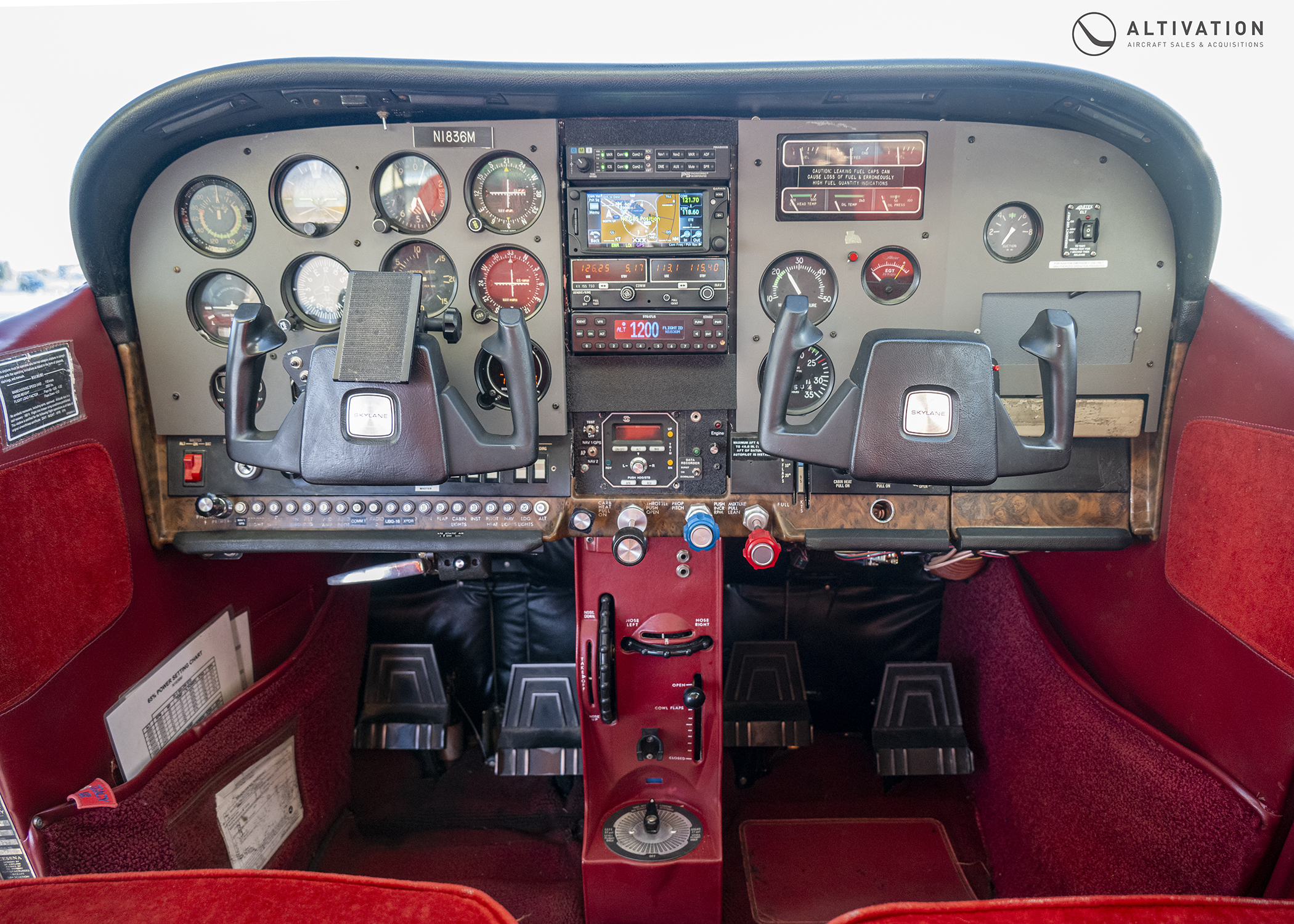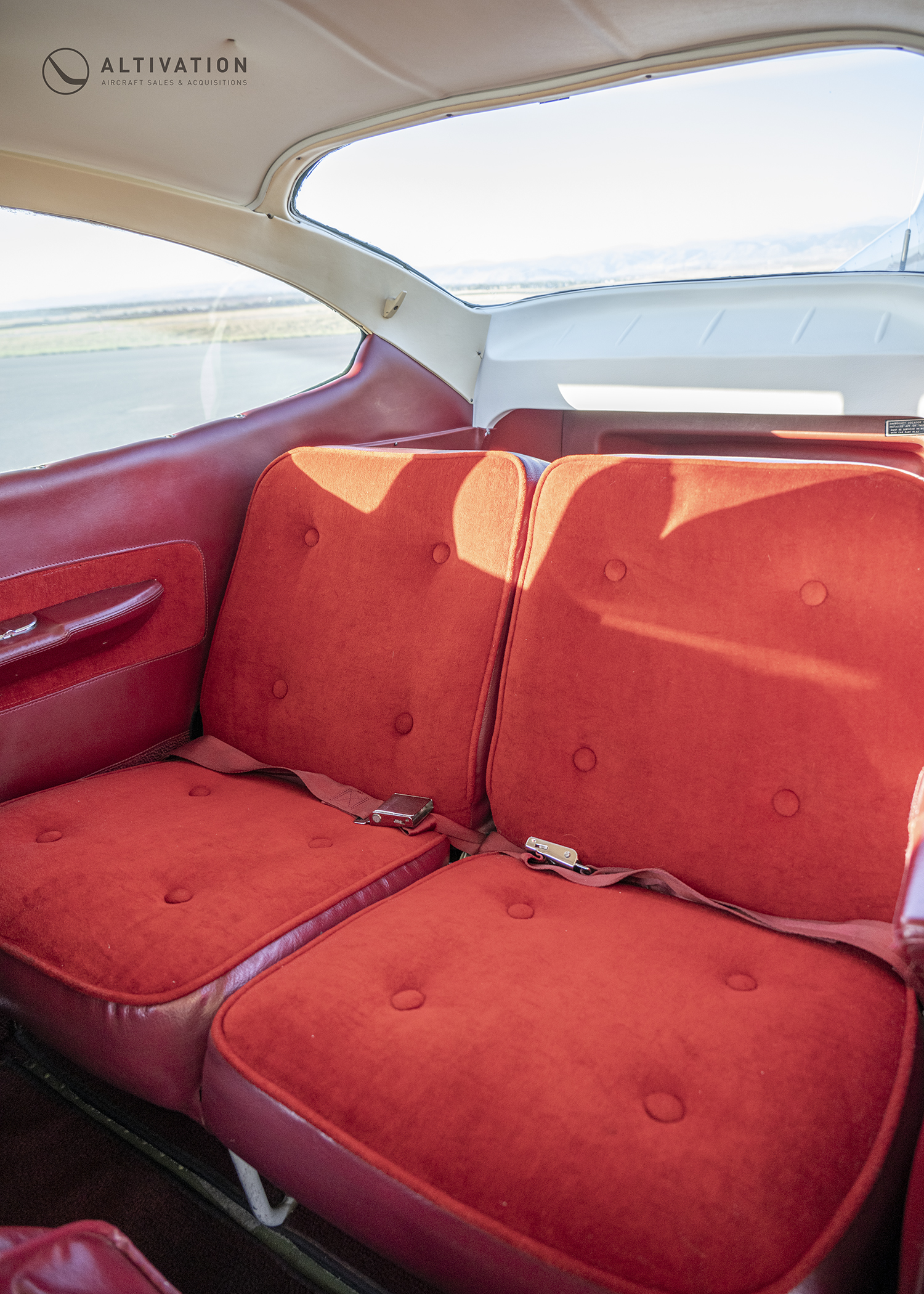 For More Information Contact ~ Chris Swathwood ~ sales@altivationaircraft.com ~ Phone: +1-720-663-9281
Specifications subject to independent verification by purchaser