Sale Pending
AIRFRAME / ENGINE:
Continental TSIO-520-NB RAM VI – 1600 TBO 335 HP per side
Airframe Total Time Since New (TTSNEW) Hrs 4,990
Left Engine:
Time Since Major Overhaul (SMOH) Hrs 920
Time Since Prop Overhaul (SPOH) Hrs 920
Right Engine:
Time Since Major Overhaul (SMOH) Hrs 920
Prop Time Since Prop Overhaul (SPOH) Hrs 920
Props: McCauley G82NLA-4
Last Annual Date: Currently Undergoing Annual Inspection
Pitot Static Due: Being done during the current annual
AVIONICS/EQUIPMENT
Autopilot: Cessna C-531A
Audio Panel: King KMA-24
GPS:KLN-90B
Nav/Comm 1: KX-155
Nav/Comm 2: KX-155
MFD: Garmin GMX200
Strikefinder 2000
Transponder: New ADS-B Transponder being installed during annual.
Longer range Tanks: 183 gallons
Air Conditioning
De-Ice Boots
Vortex­ generators (Gross Weight Increase)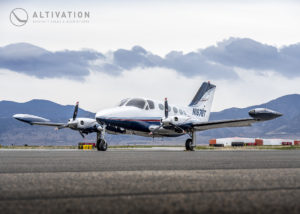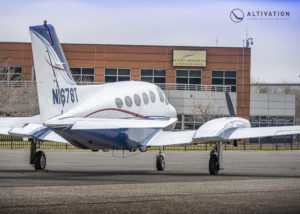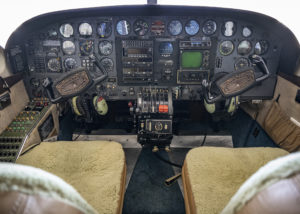 INTERIOR
Configuration/PAX: 7 seats (7th seat rear side facing belted lav with honey pot and relief tube)
Beige interior with blue carpet and accents
EXTERIOR 
Painted in 1996
Overall white, with blue, silver, and red accents
Additional Information:
Western owned and hangar stored aircraft being returned to flight after 12 years. Aircraft was stored in dry heated hangar in the Denver metro area and is now undergoing a complete and thorough annual inspection with all AD's and Mandatory SB's complied with. New ADS-B transponder certified for operations over 20K feet. Aircraft features the RAM VI completed in 1996, air conditioning, forward beverage station with hot coffee pot and cold drink storage. The Cessna 414 provides ample baggage storage, with internal rear baggage area, wing lockers on both sides and a forward external baggage storage. Aircraft is currently undergoing inspection and is available for showing at KBJC virtually or in person.
Digital logs available upon request.
Specifications:
Cruise Speed (20K @ 75%): 218 ktas
Max Range (75% w/ Reserve): 1,100+ nm
Service Ceiling: 30,000
Single Engine Ceiling: 19,850
Weights:
Empty Weight 4,718.02lbs
Useful Load: 2,046.98 lbs
Fuel Capacity: 183
Fuel burn at 75%: 20 GPH/per side
Mobile users swipe to see next image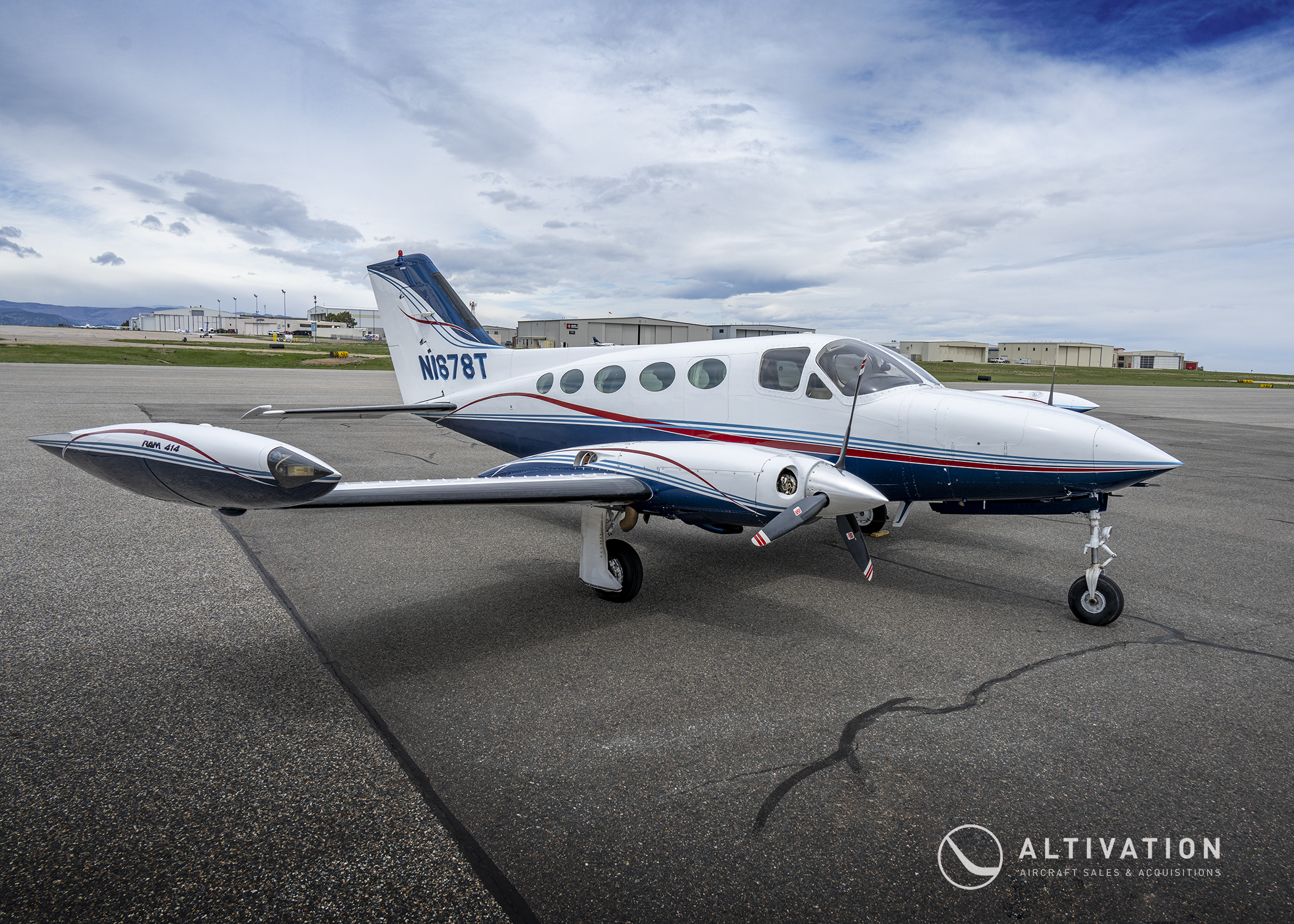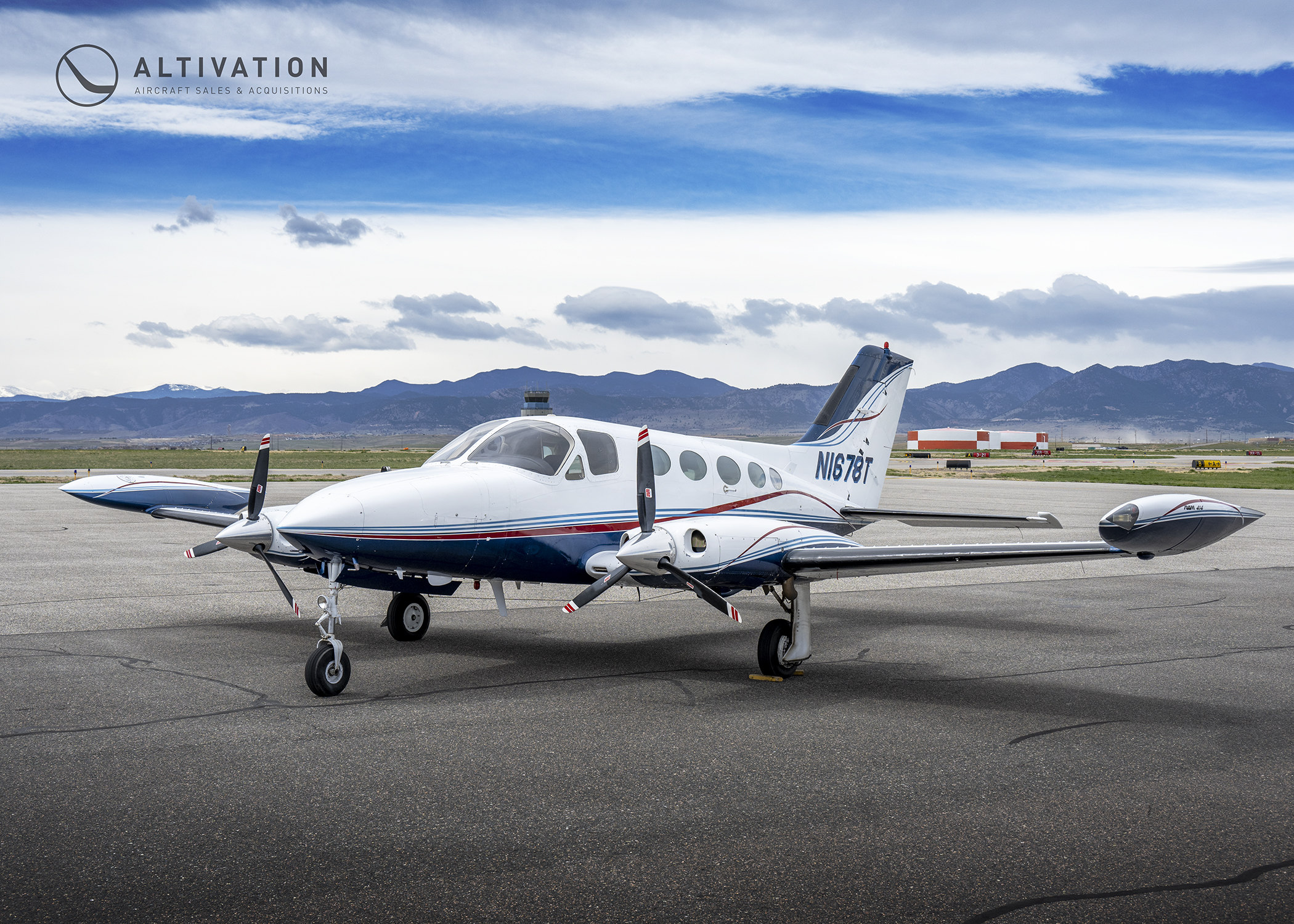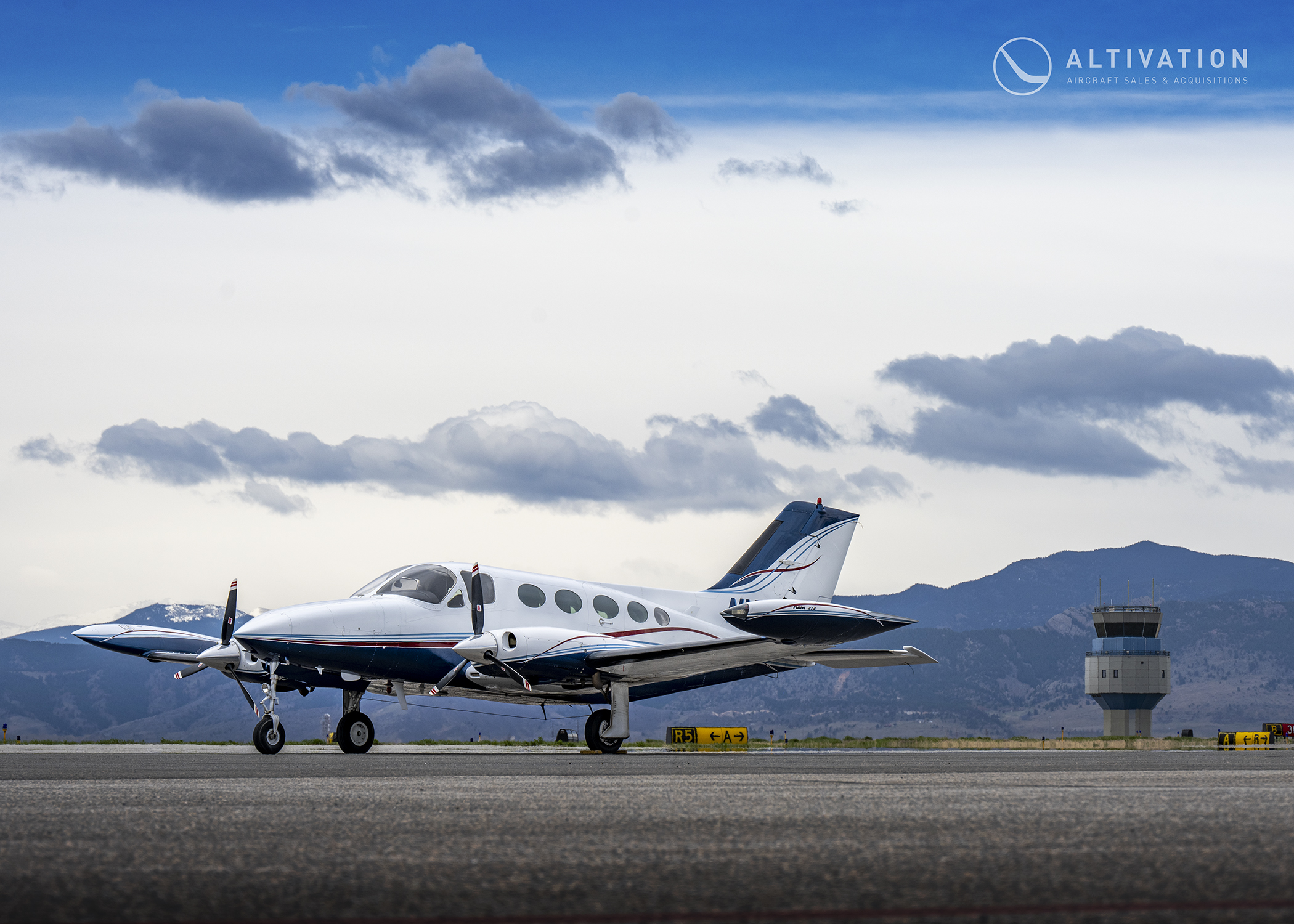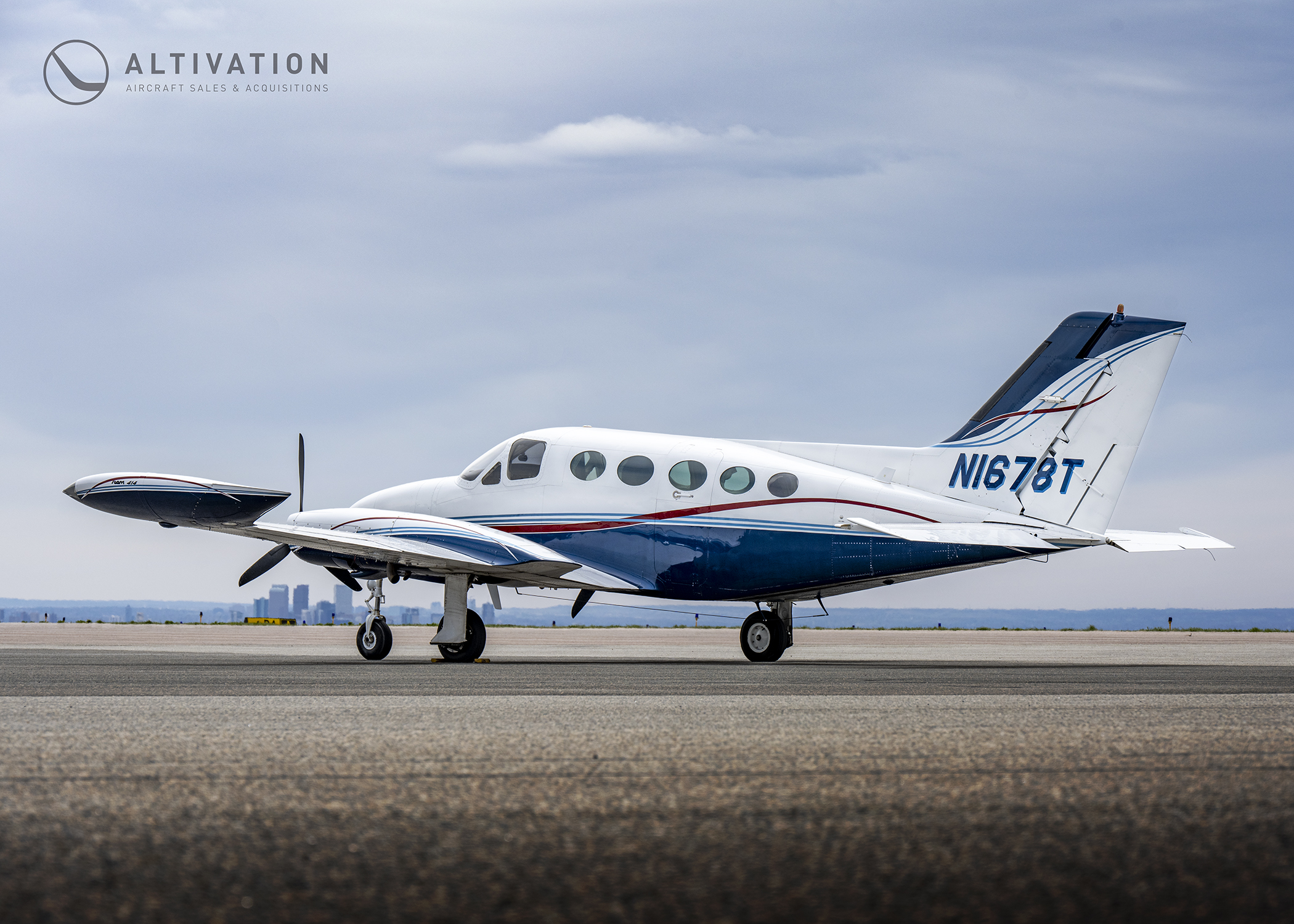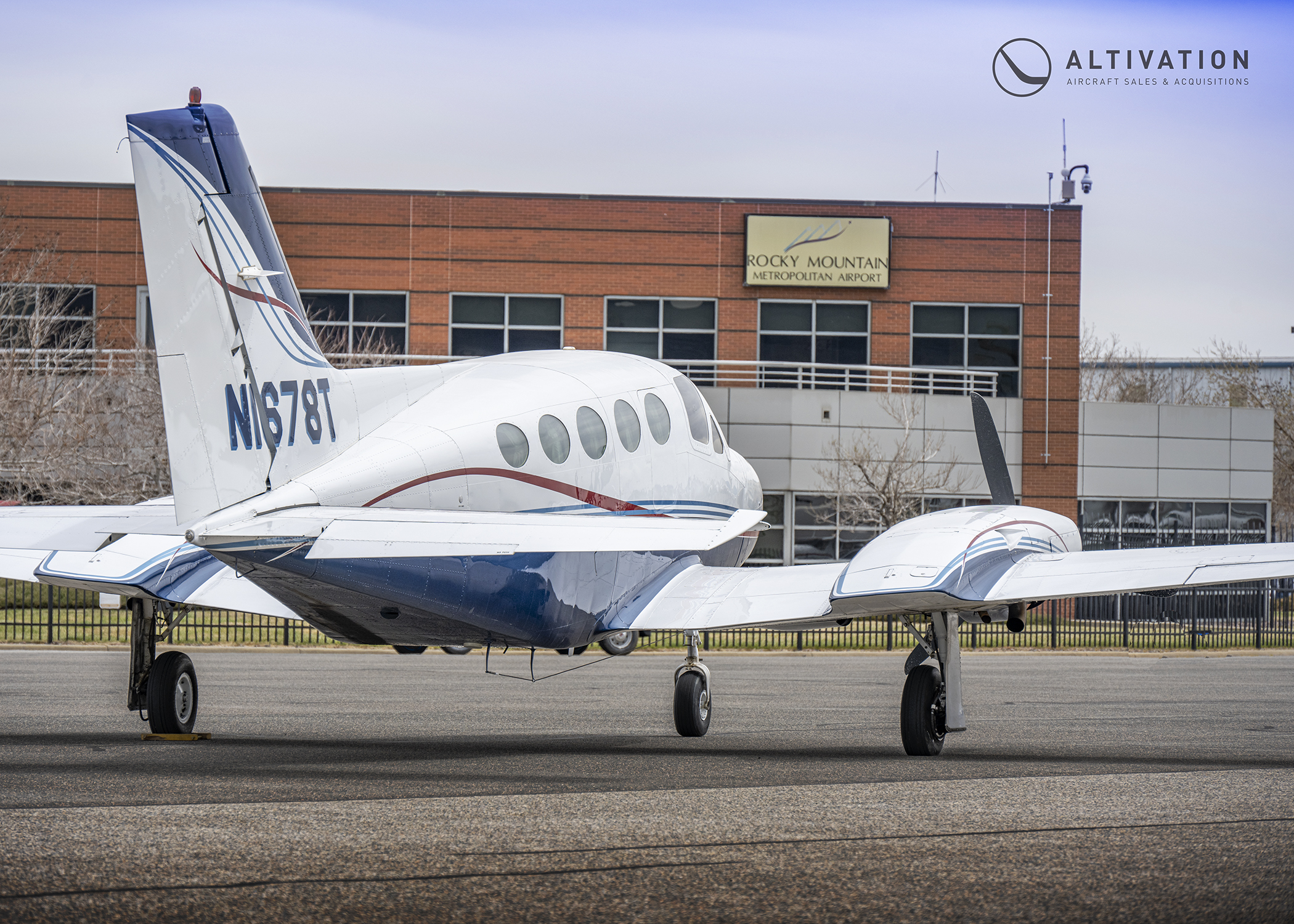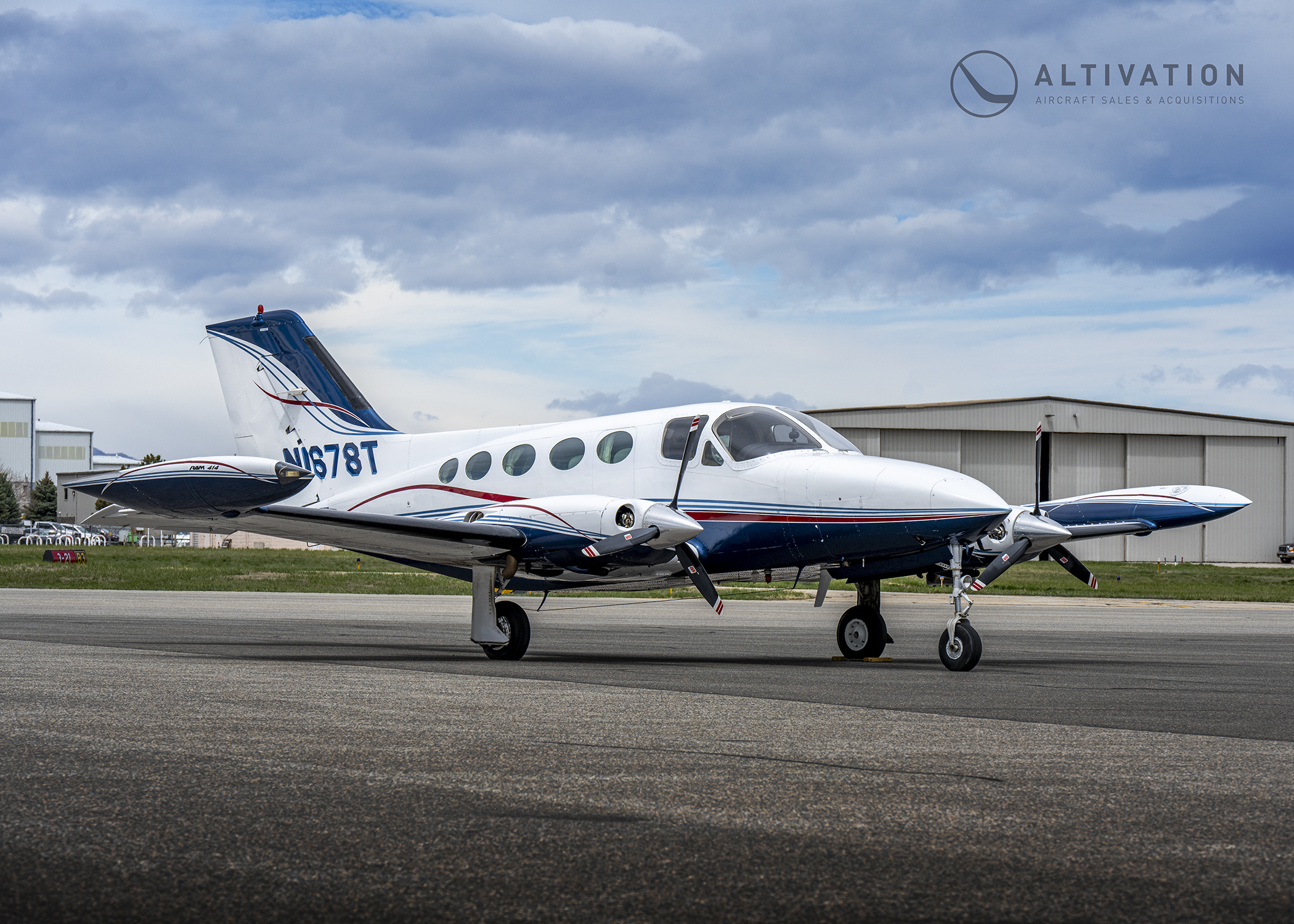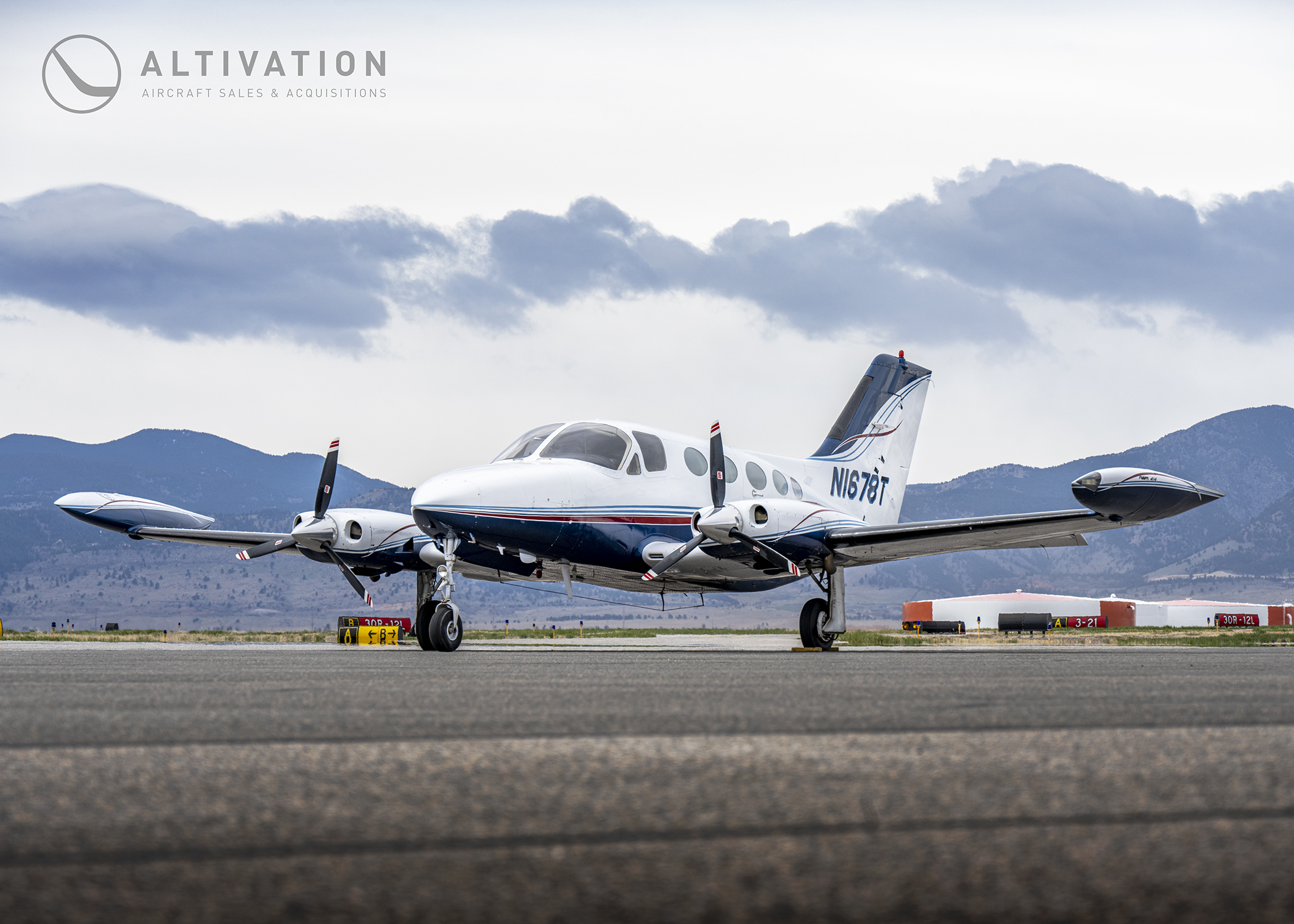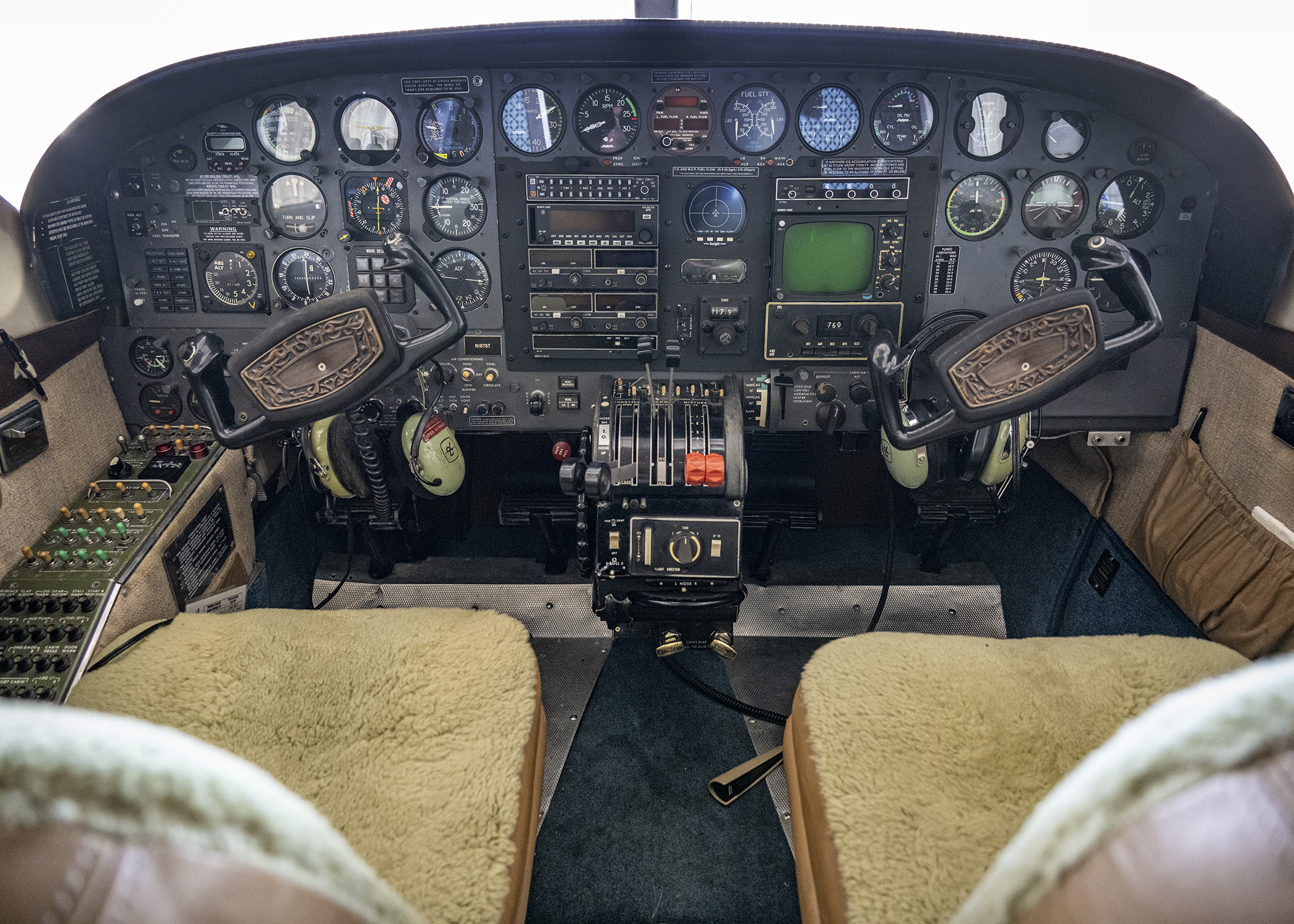 1973 Cessna 414 Exterior 7
1973 Cessna 414 Exterior 6
1973 Cessna 414 Exterior 5
1973 Cessna 414 Exterior 4
1973 Cessna 414 Exterior 3
1973 Cessna 414 Exterior 2
1973 Cessna 414 Exterior 1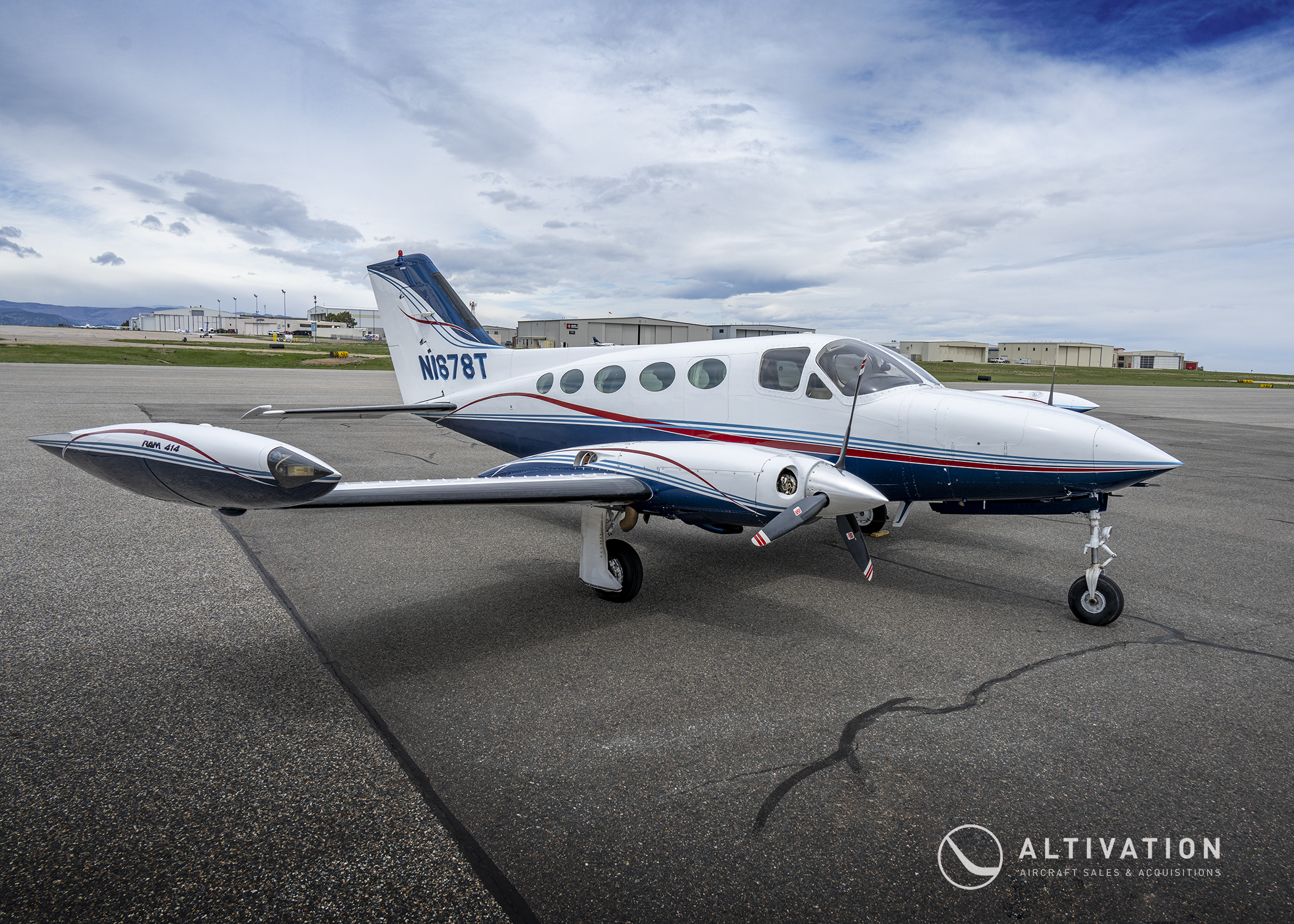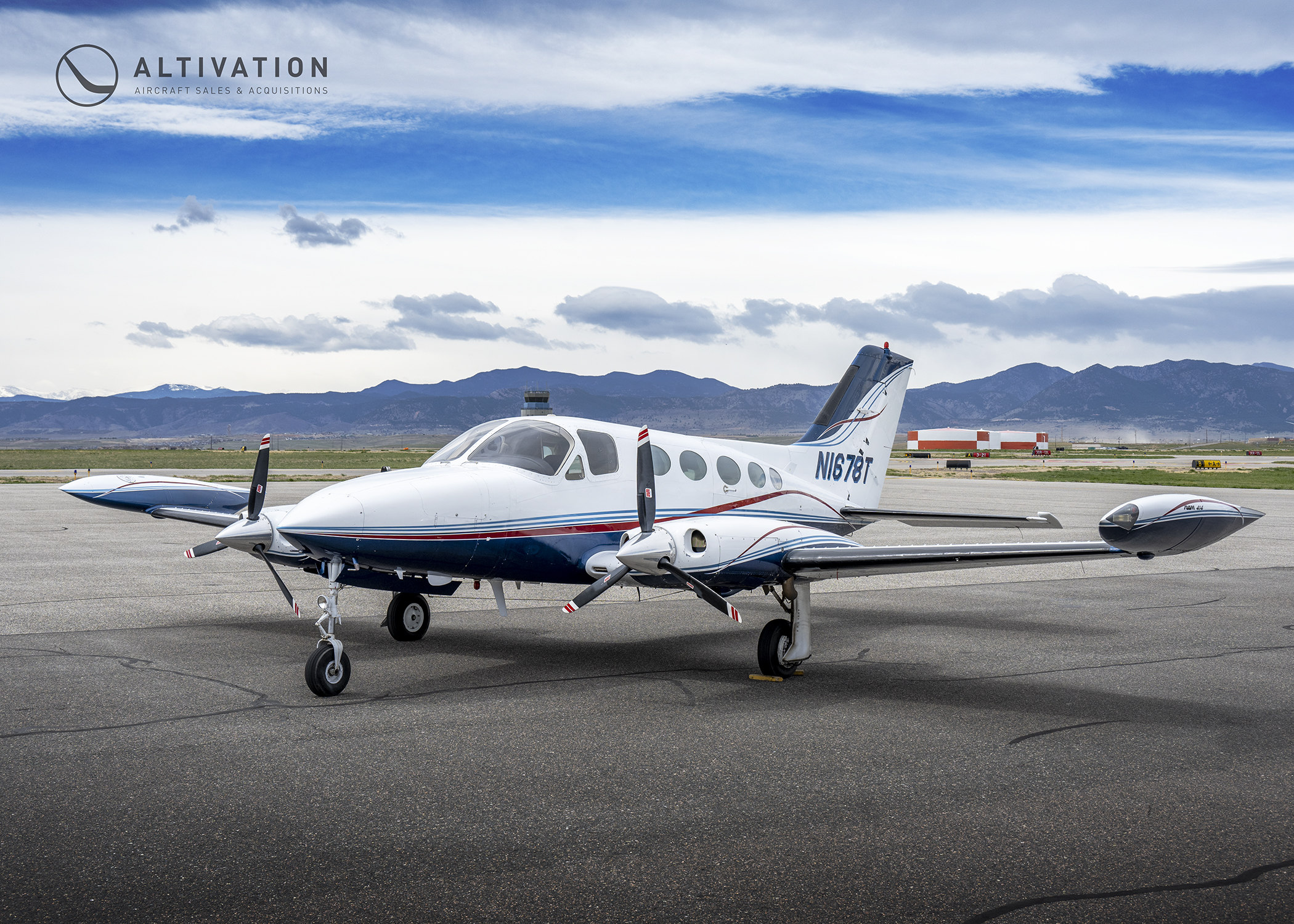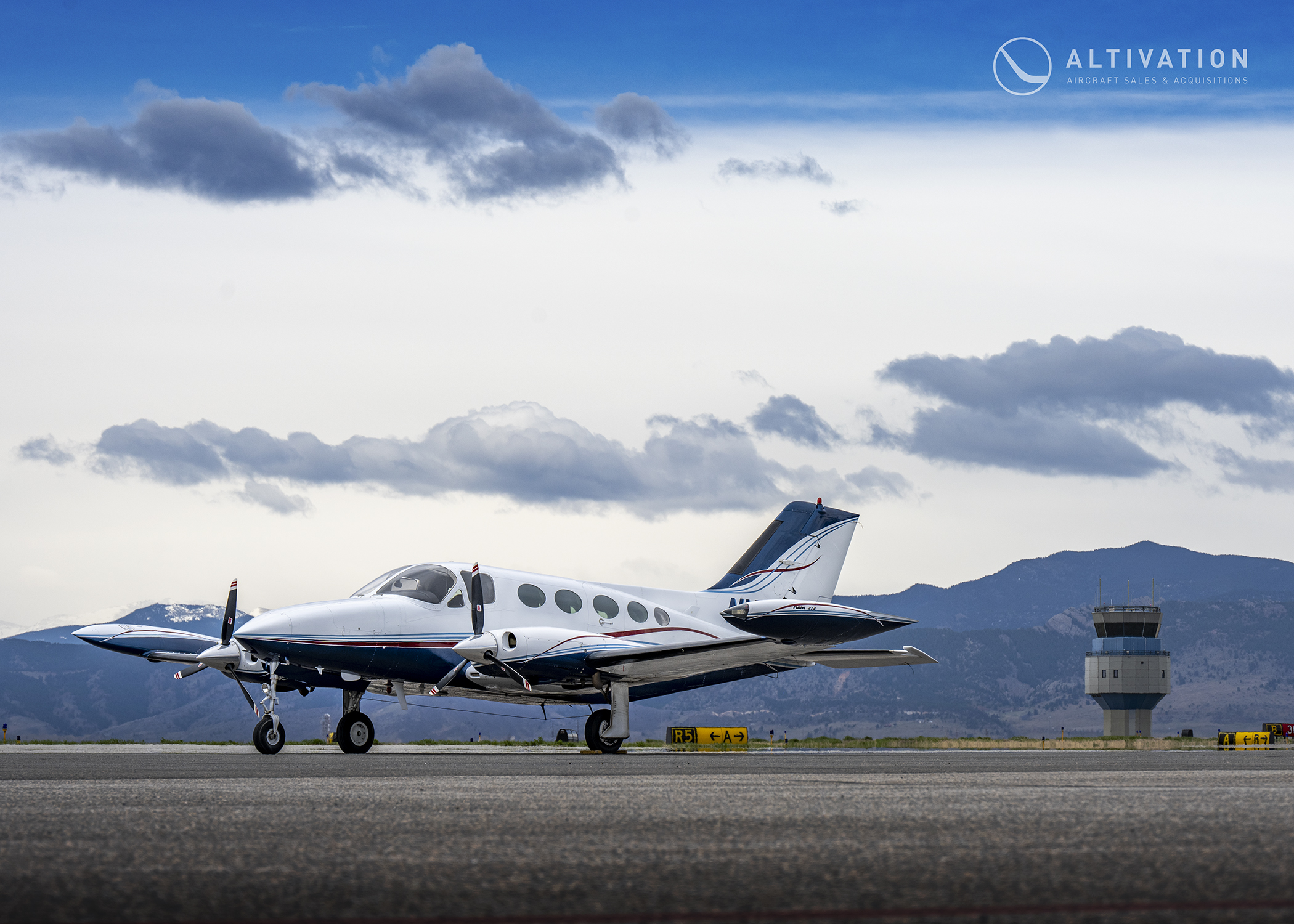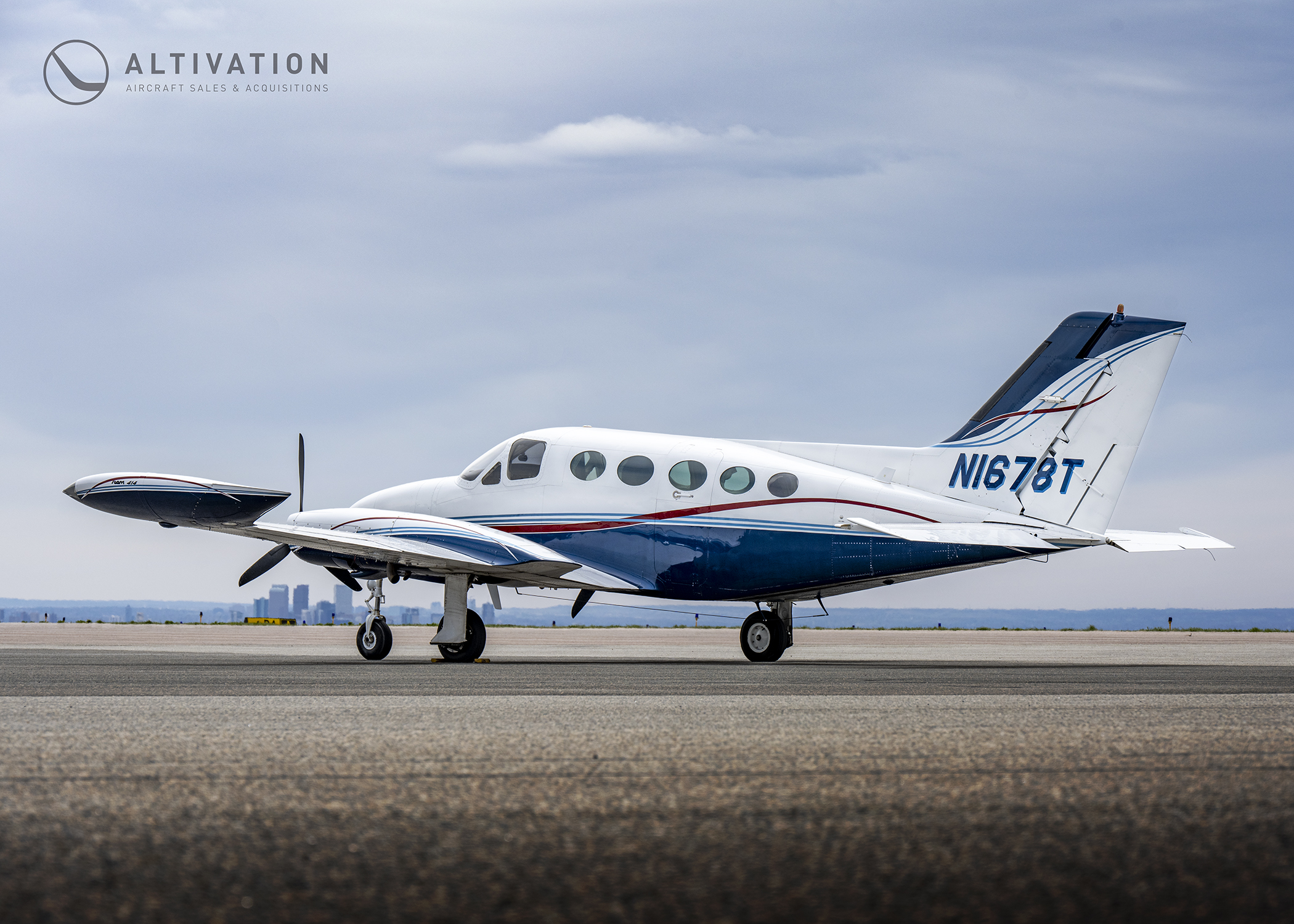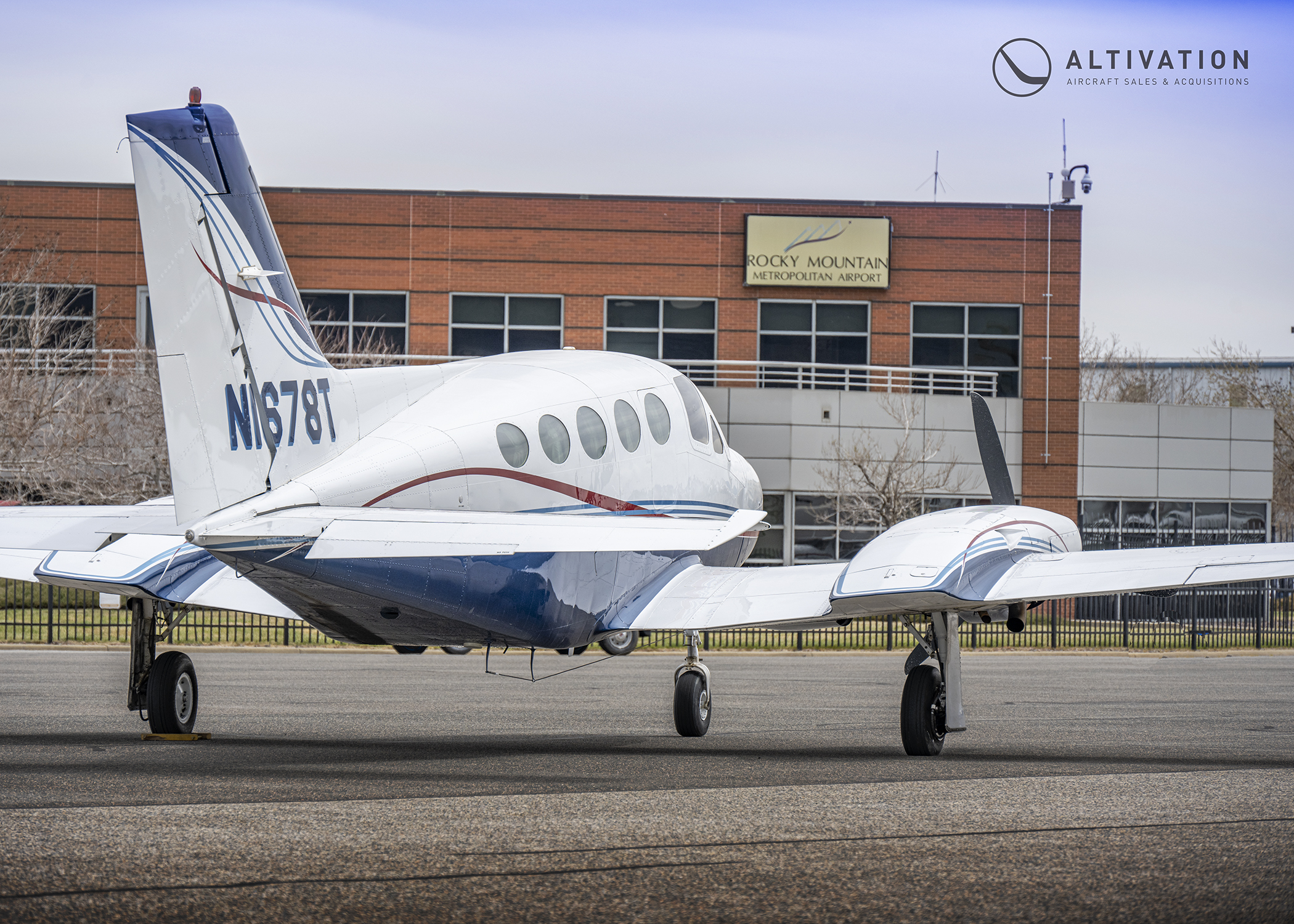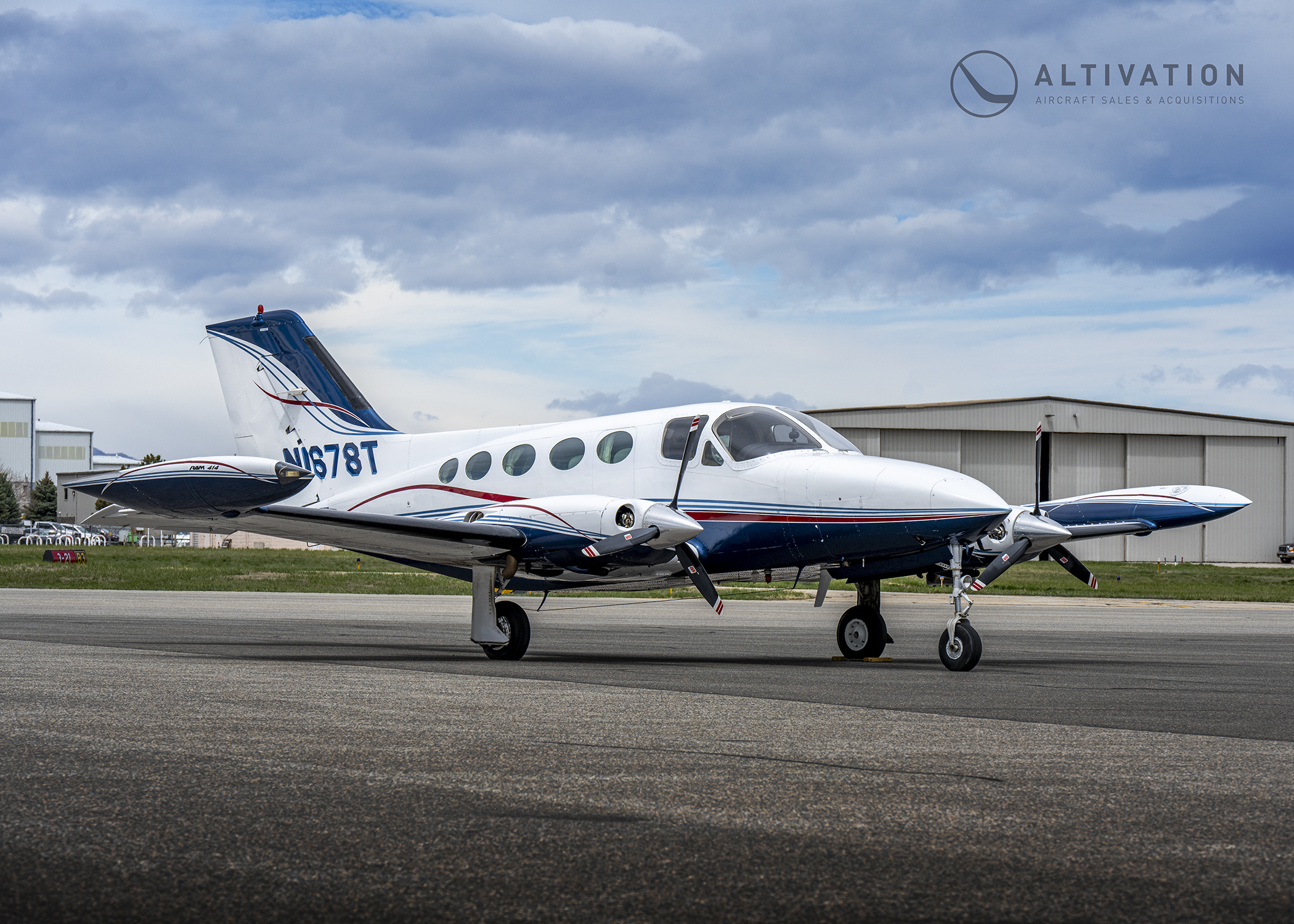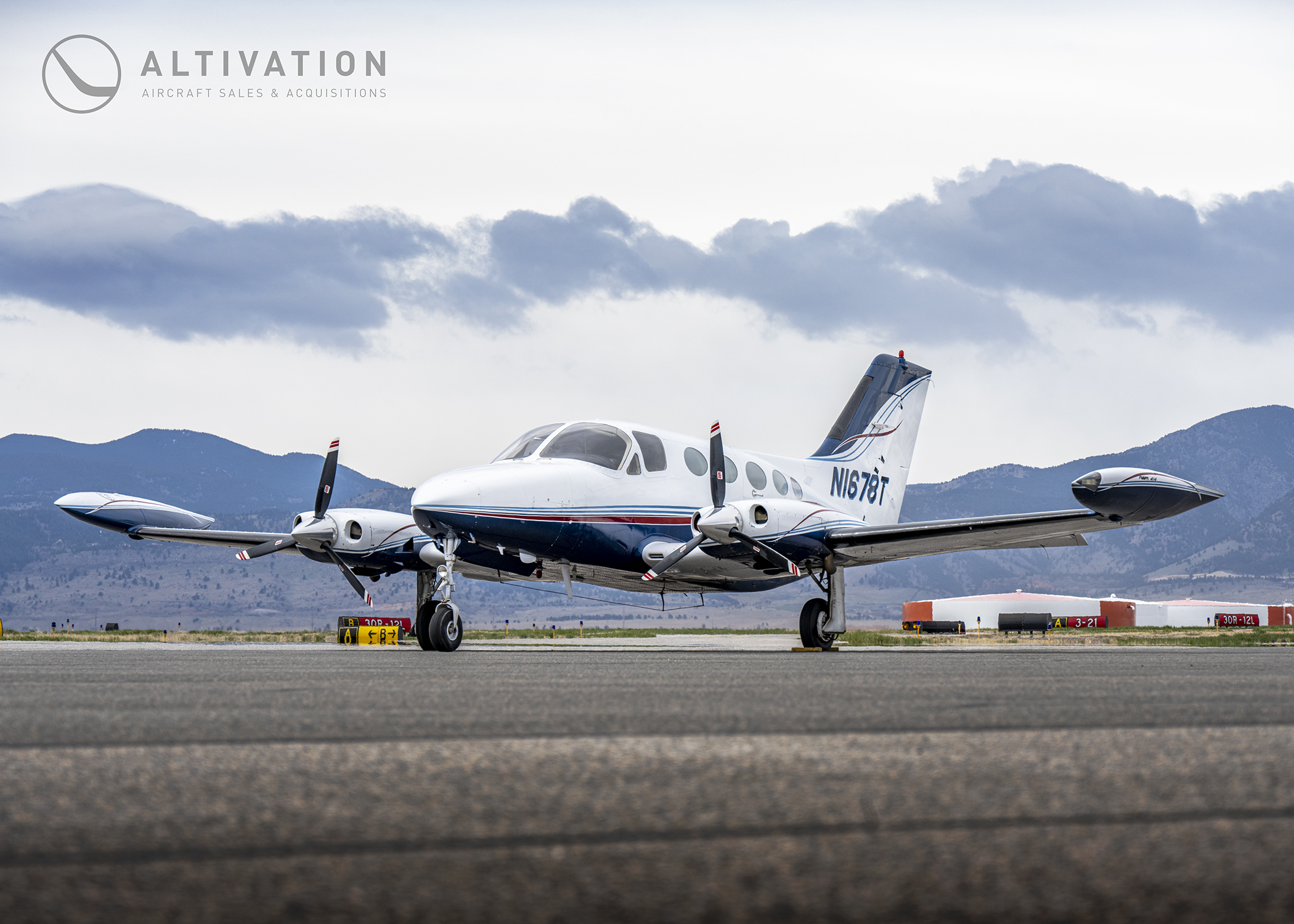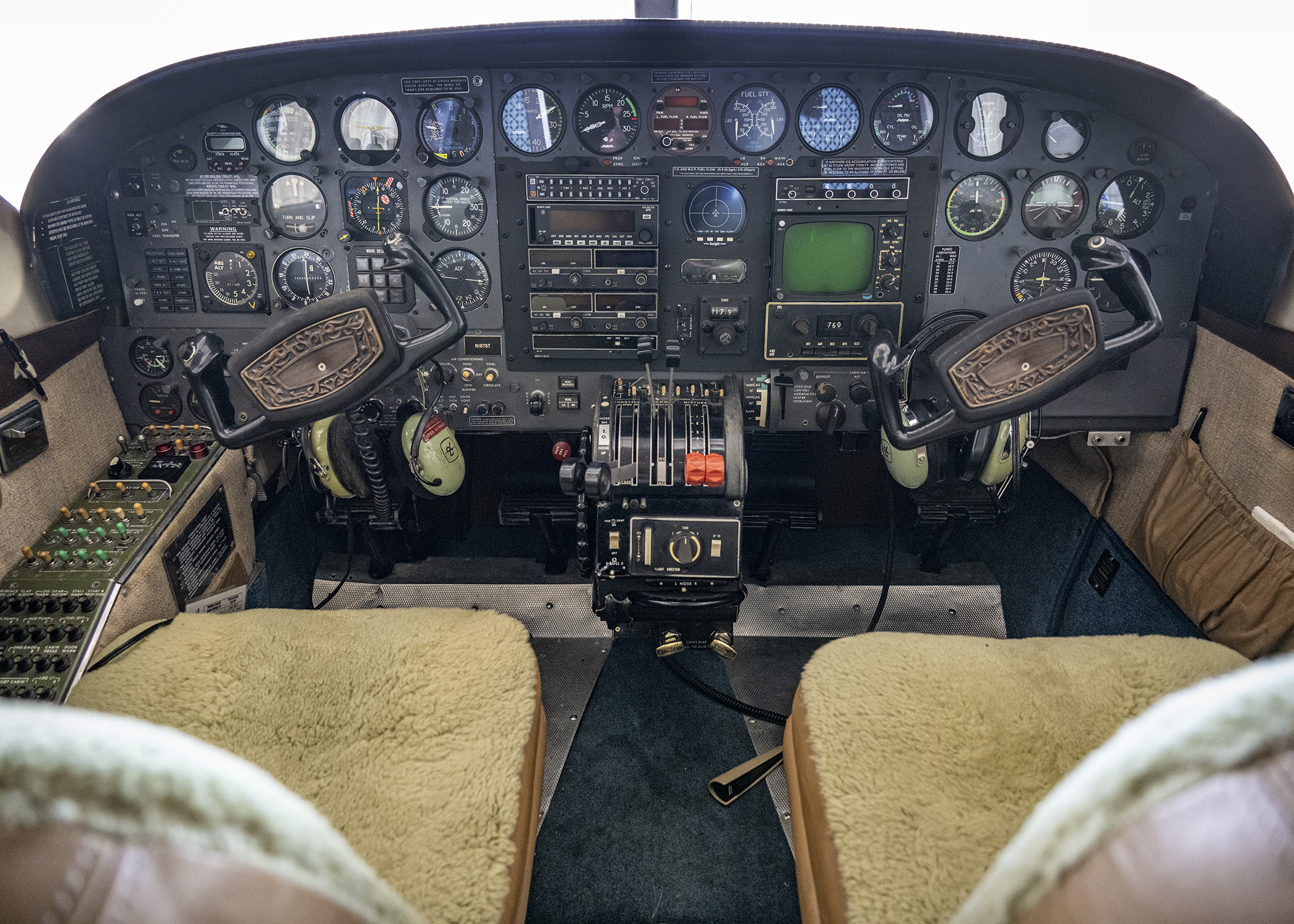 For More Information Contact ~ Chris Swathwood ~ sales@altivationaircraft.com ~ Phone: +1-720-663-9281
Specifications and inspection status subject to verification by purchaser