SOLD
AIRFRAME / ENGINE:
Lycoming O-360-A3A – 2000 TBO 180 HP
Total Time Since New (TTSNEW) Hrs 3868
Time Since Major Overhaul (SMOH) Hrs 1476
78, 75, 75, 78/80 (Compressions 7/6/2022)
July 2022 Annual Inspection
Flight Rules – VFR/IFR
AVIONICS
Garmin GNS430 (Non-WAAS)
Narco CP136M Audio Panel
Narco AR850 Altitude Encoder
Narco AT50A Transponder w/ Mode C
Narco MK 12D Nav/Com with glide slope
Telex Procom 4 place panel mount intercom
PTT both pilot and co-pilot side
WX8 Storm Scope
1 axis autopilot/wing leveler
ADS-B out (UAvionics SkyBeacon)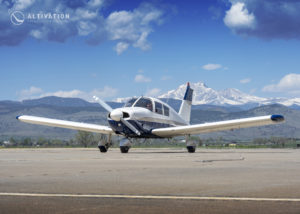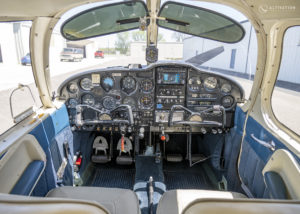 INTERIOR
Configuration/PAX: 4 seats
Beige with blue trim cloth interior. Refreshed carpet in 2010, and seats in 2015.
Rating 7 out of 10
EXTERIOR 
Painted in 1996 in an overall white, with blue and gold accents. Aircraft has been hangar kept since the 90's and it shows.
Rating 8 out of 10
Additional Information:
This well maintained 1966 Piper Cherokee 180, has been hangar kept in Colorado since 1996. No known damage history. Aircraft offers a Garmin GNS 430 (non-WAAS), single axis autopilot (wing leveler), storm scope, pilot side toe brakes, with pilot and co-pilot shoulder harness. Building time, working on your next rating, or just your next aircraft. This IFR platform Cherokee, provides additional speed/efficiency mods including Knots2U wing root fairings, flap gap seals, speed tips, and wheel pants. Owner reports a typical cruise speed of 124kts at 10gph.
Digital logs available for review upon request.
Click here to view our video walk around.
Specifications:
Cruise Speed: 124 kts
Range:  500+ nm
Average Fuel Burn: 10 GPH
Service Ceiling: 16,400
Weights:
Empty Weight: 1,366.3 lbs
Max Gross Weight: 2,400 lbs
Fuel Capacity: 50 Gal
Useful Load: 1,033.7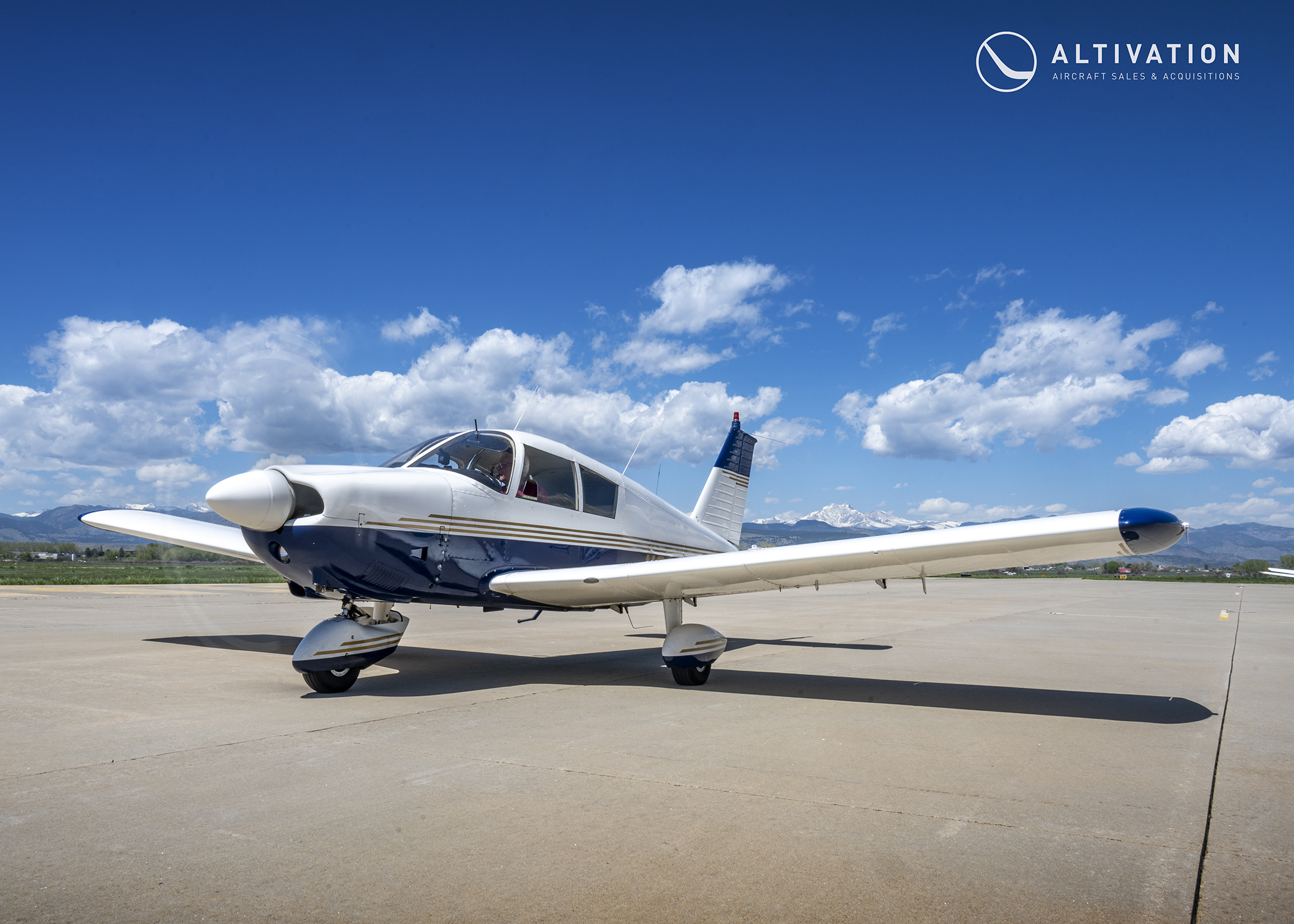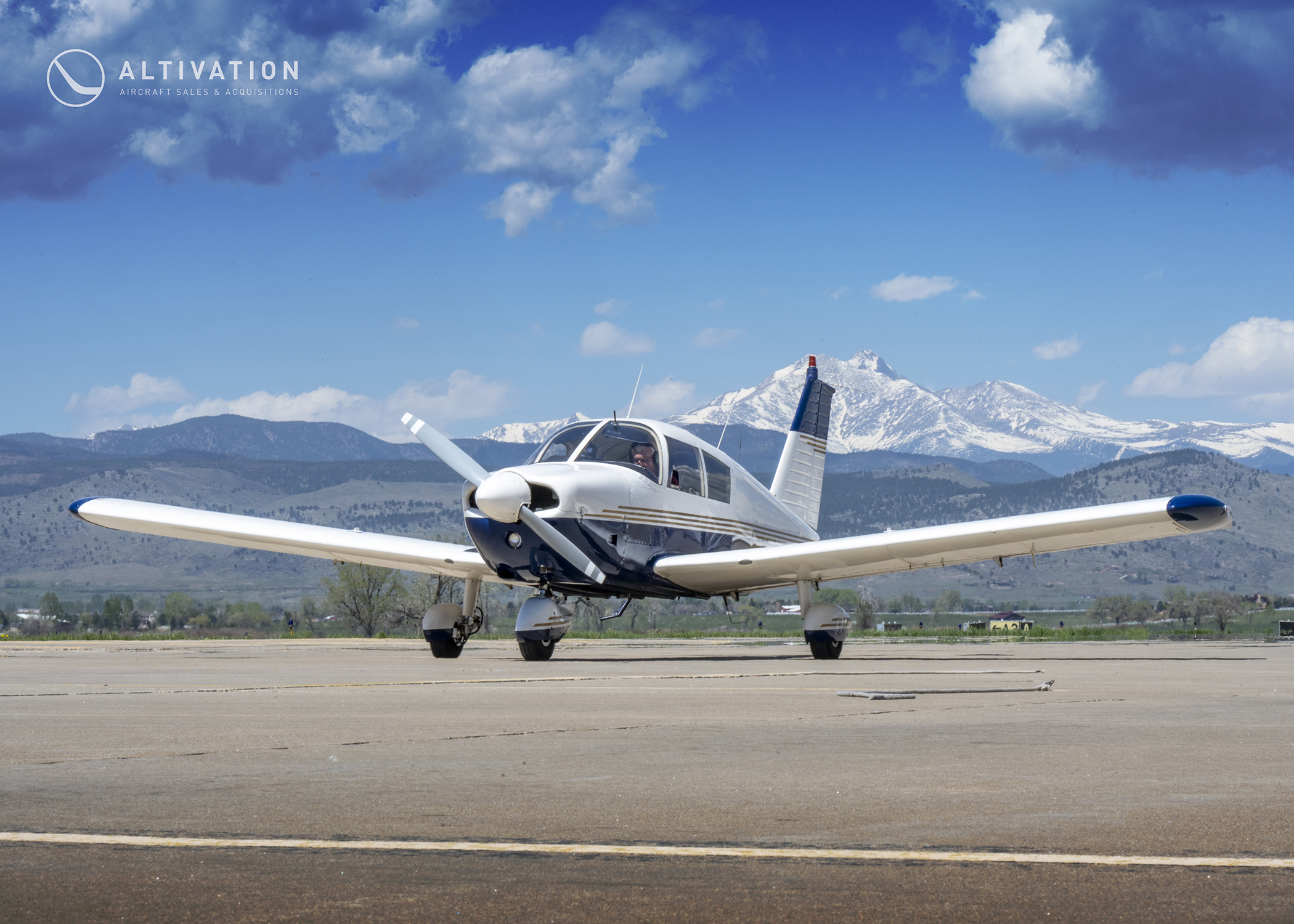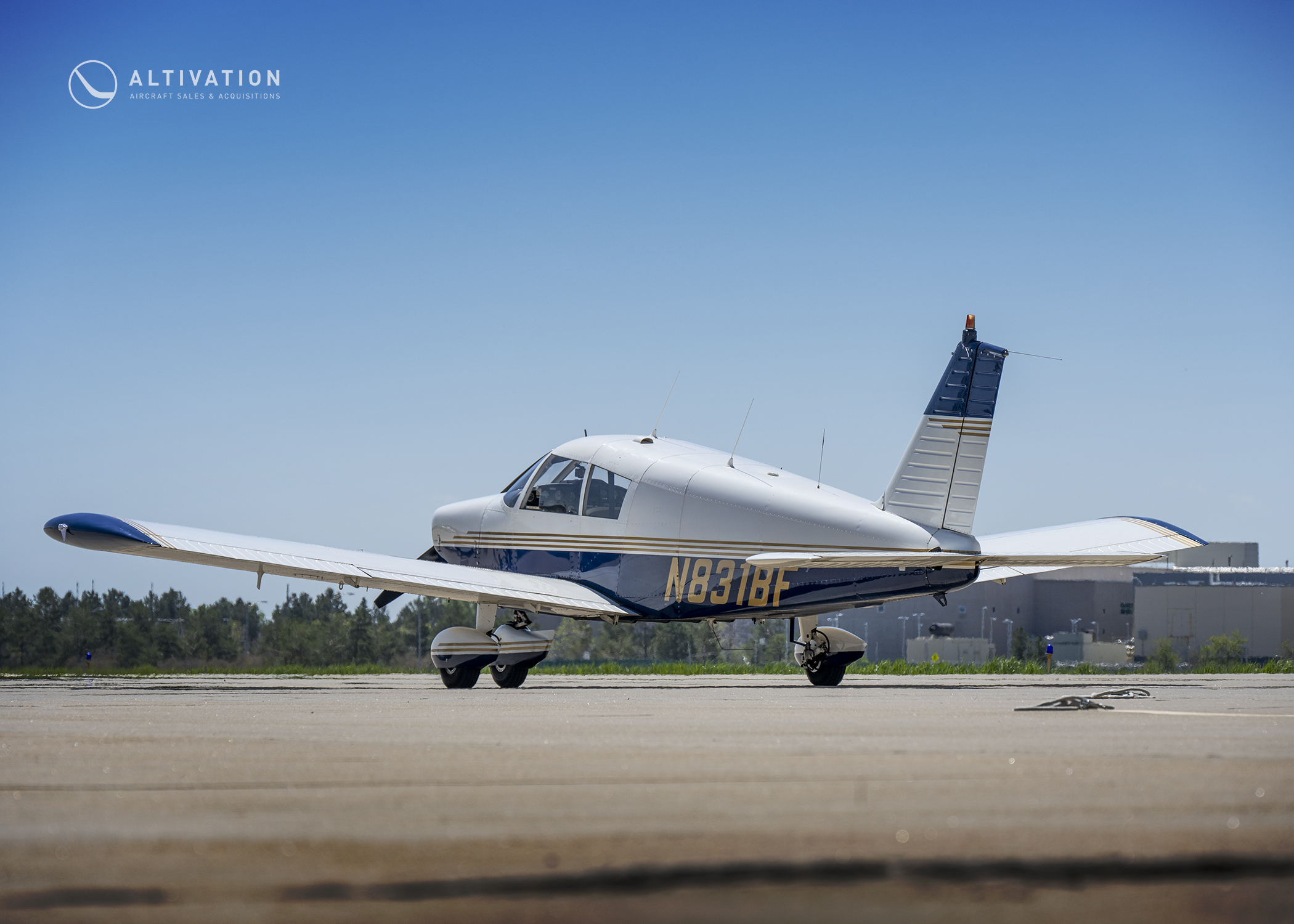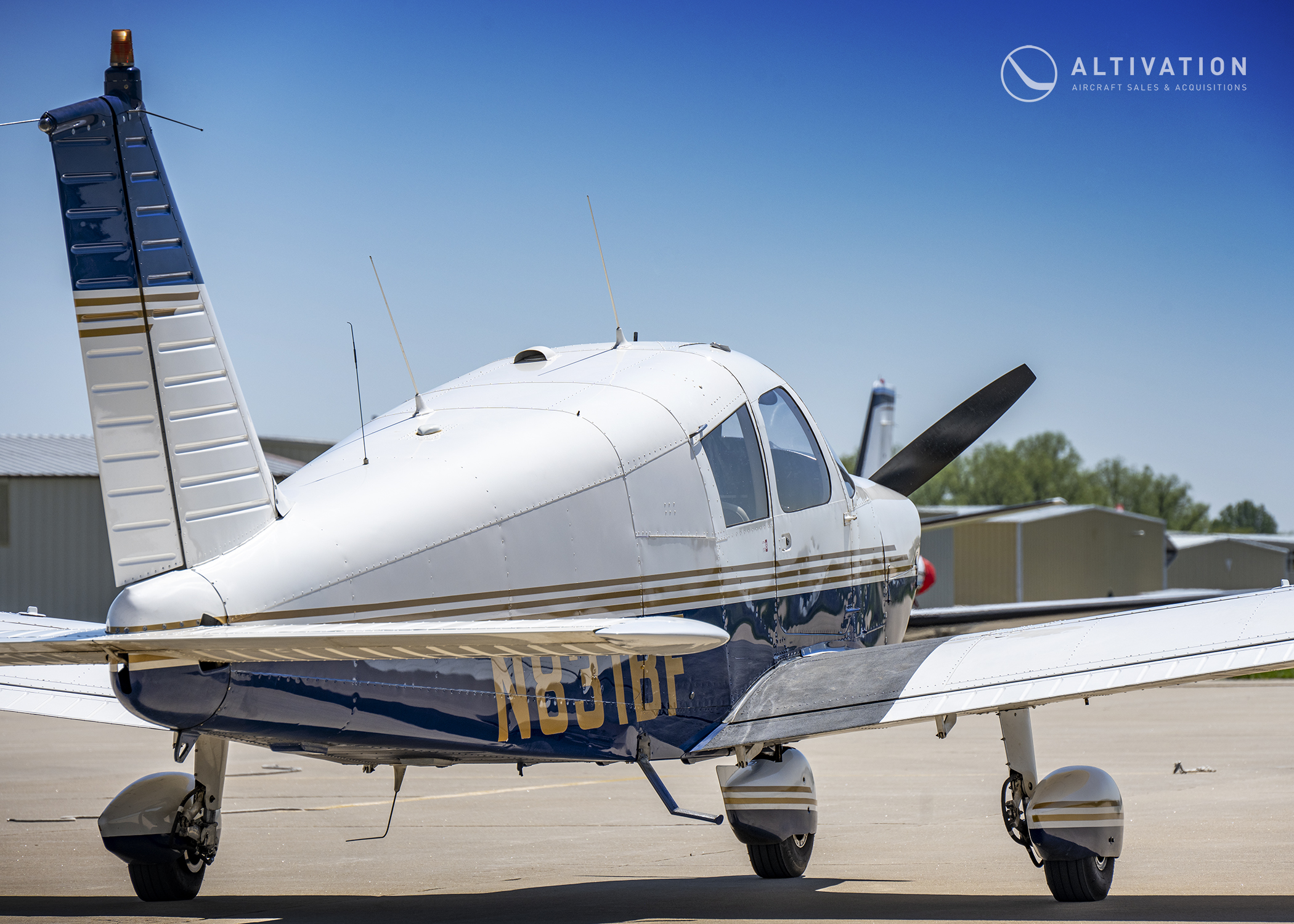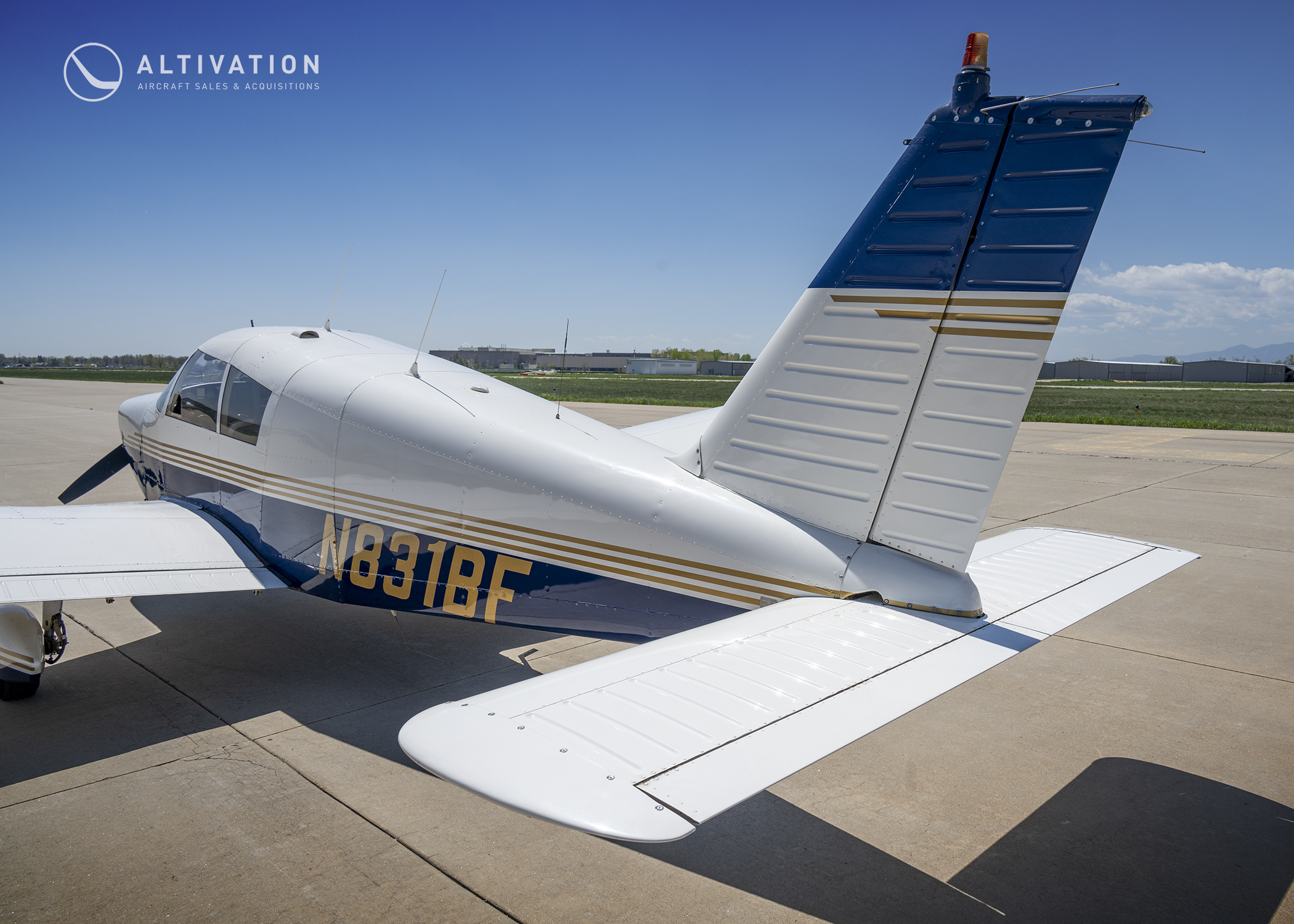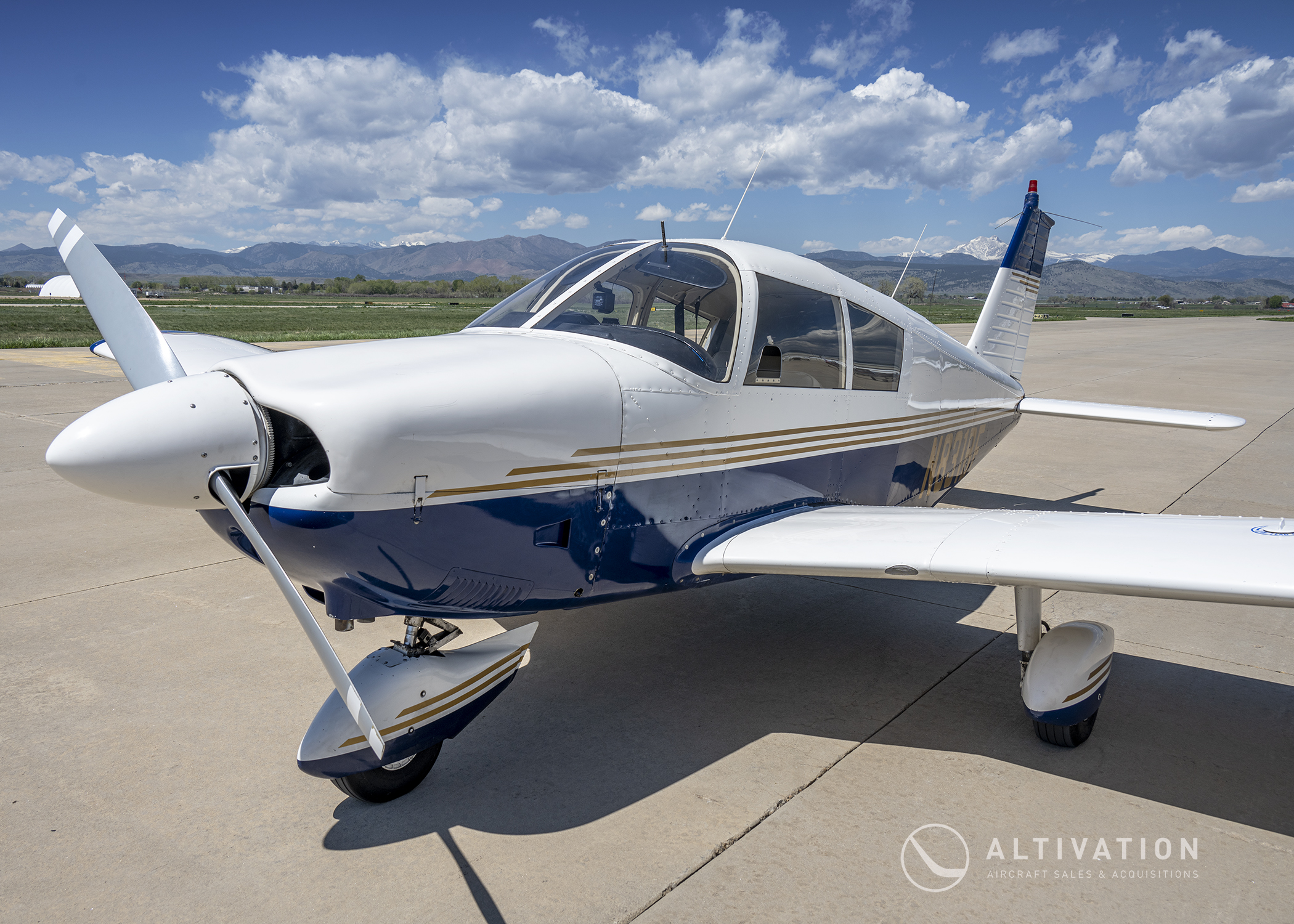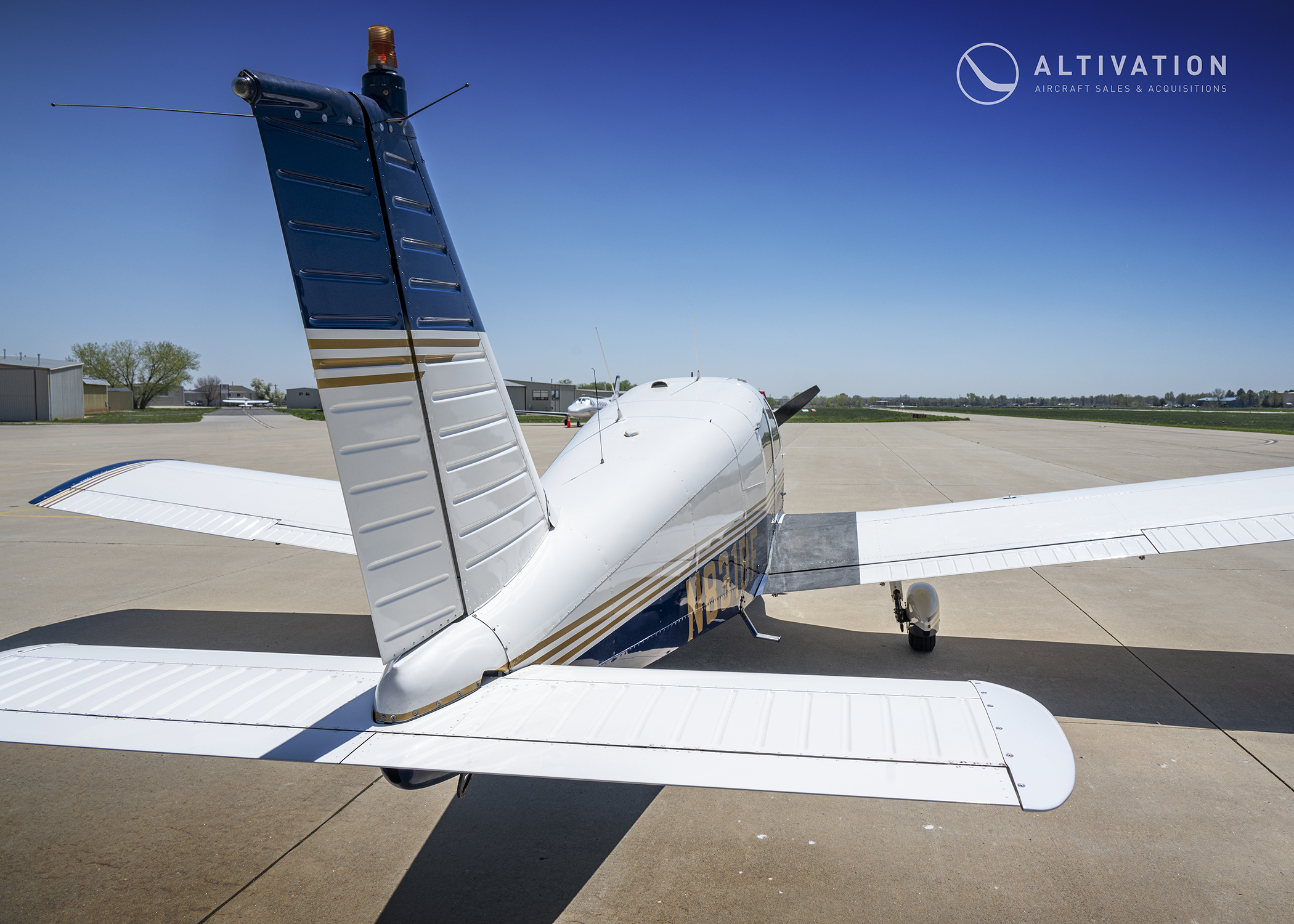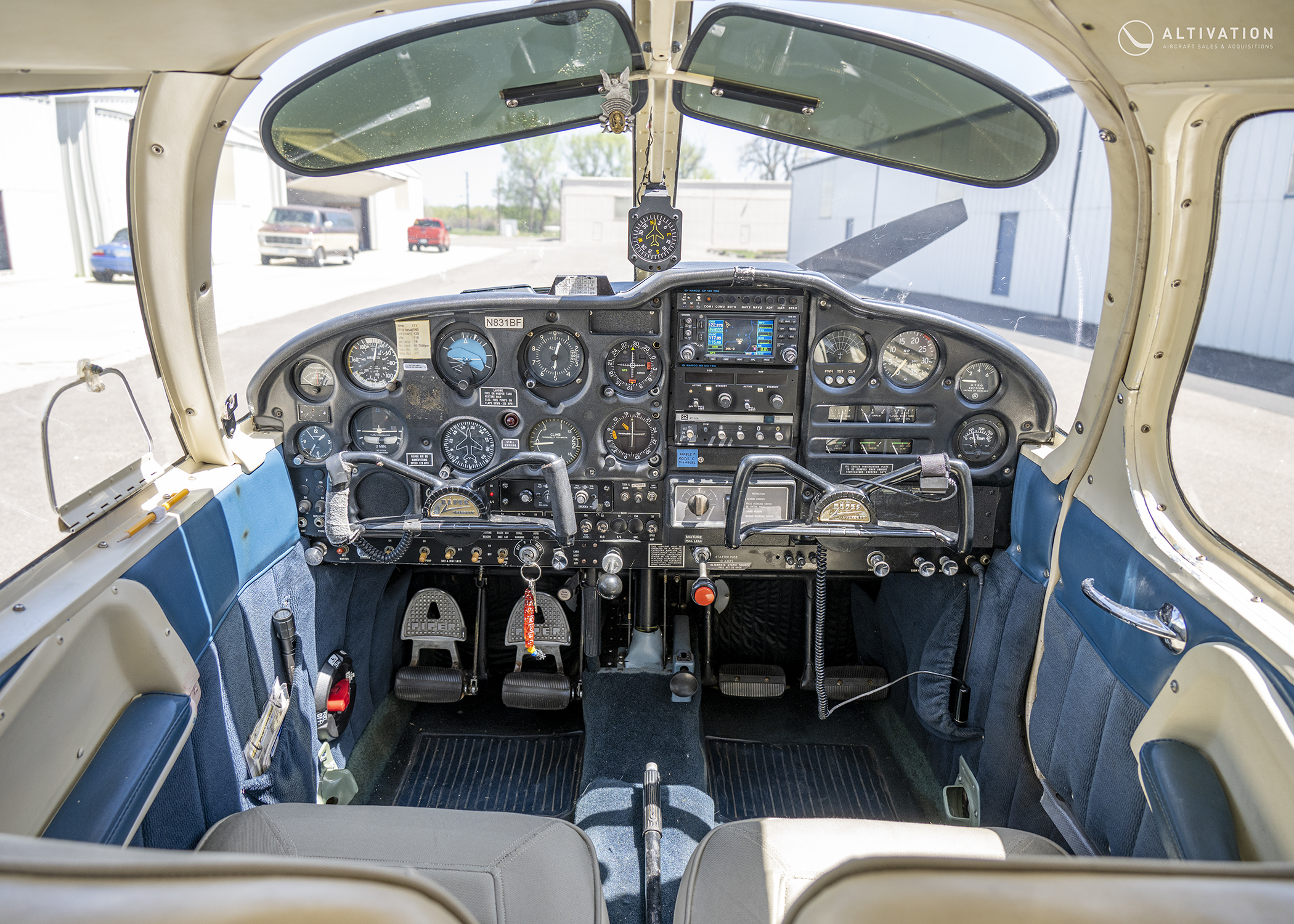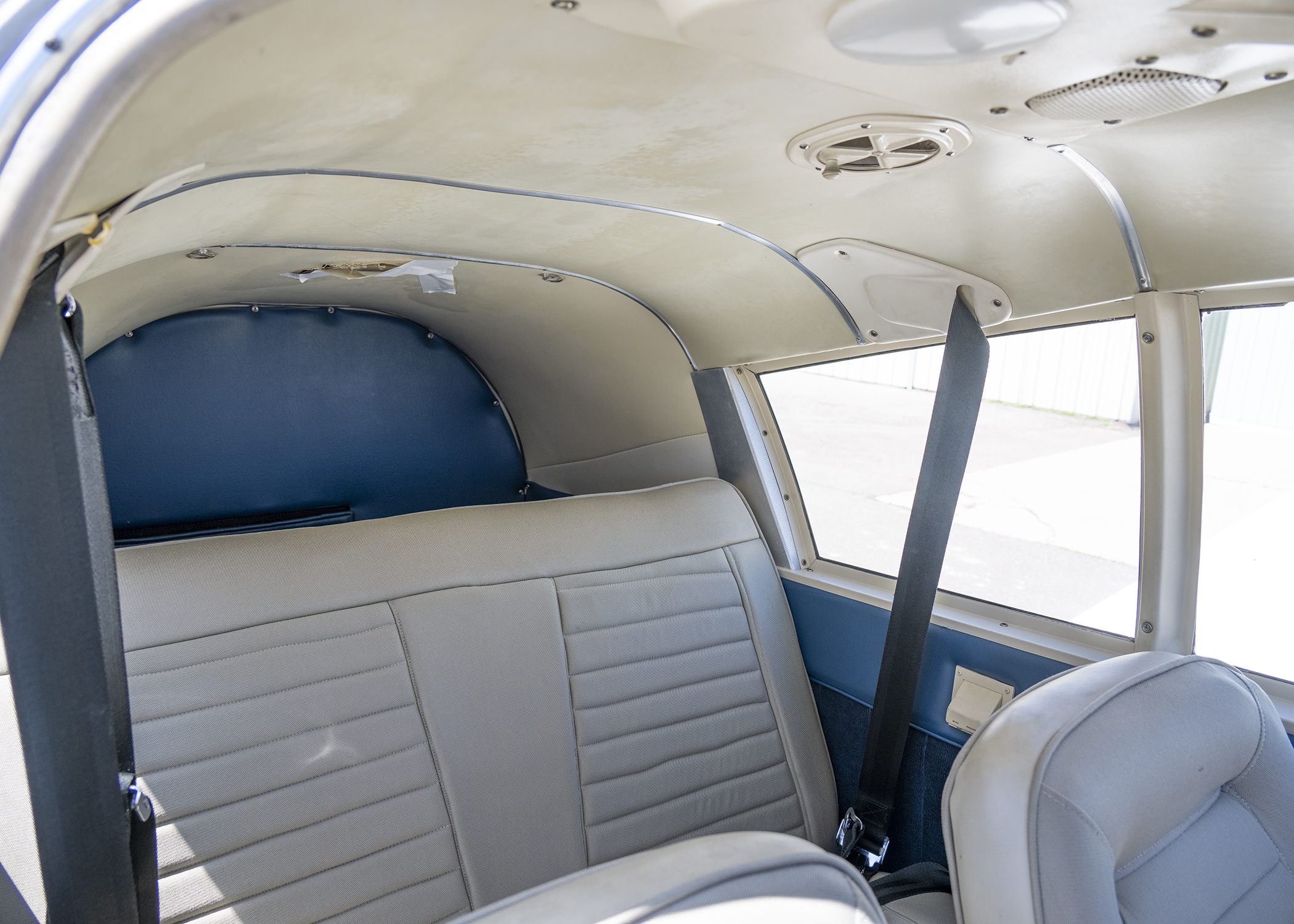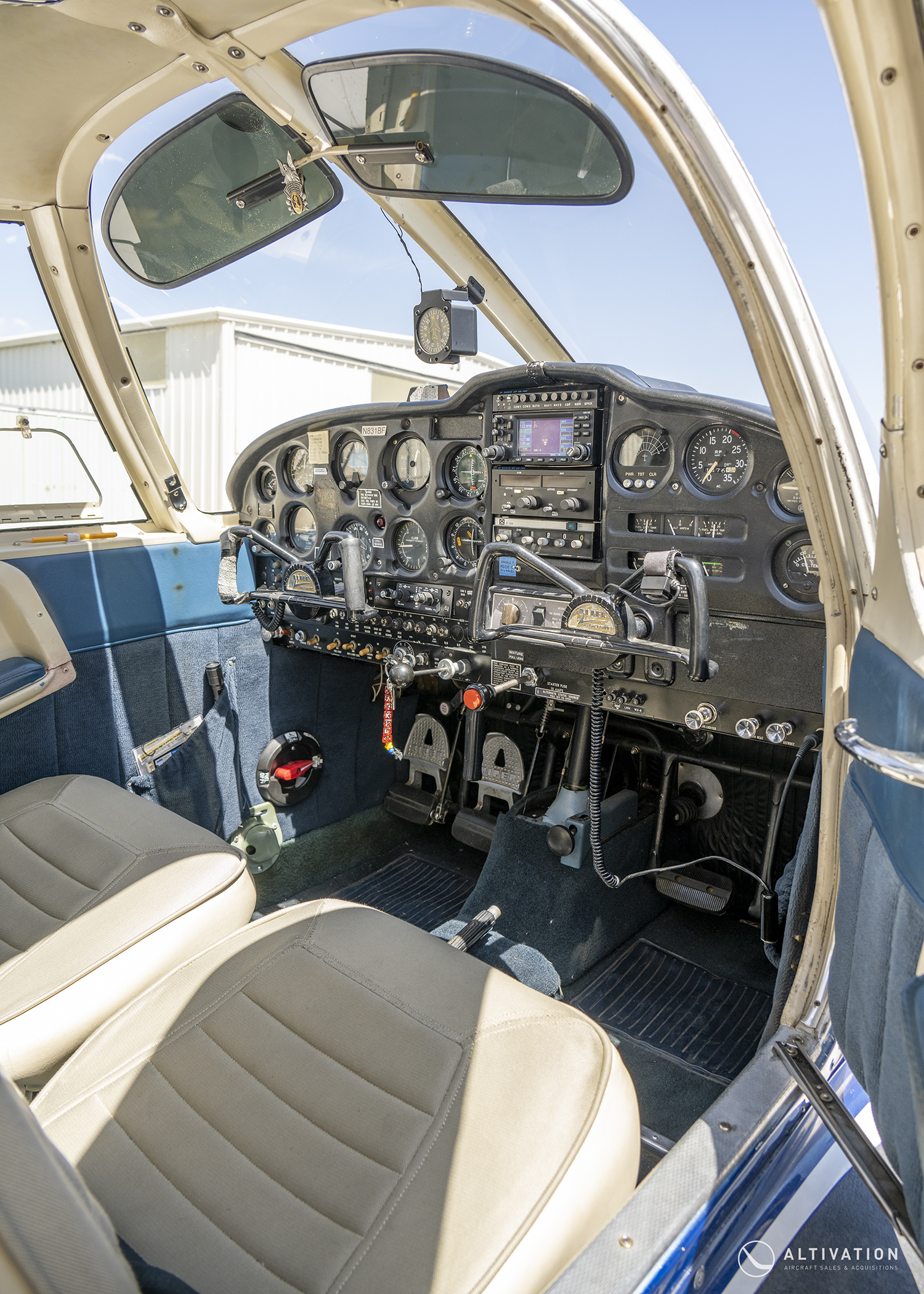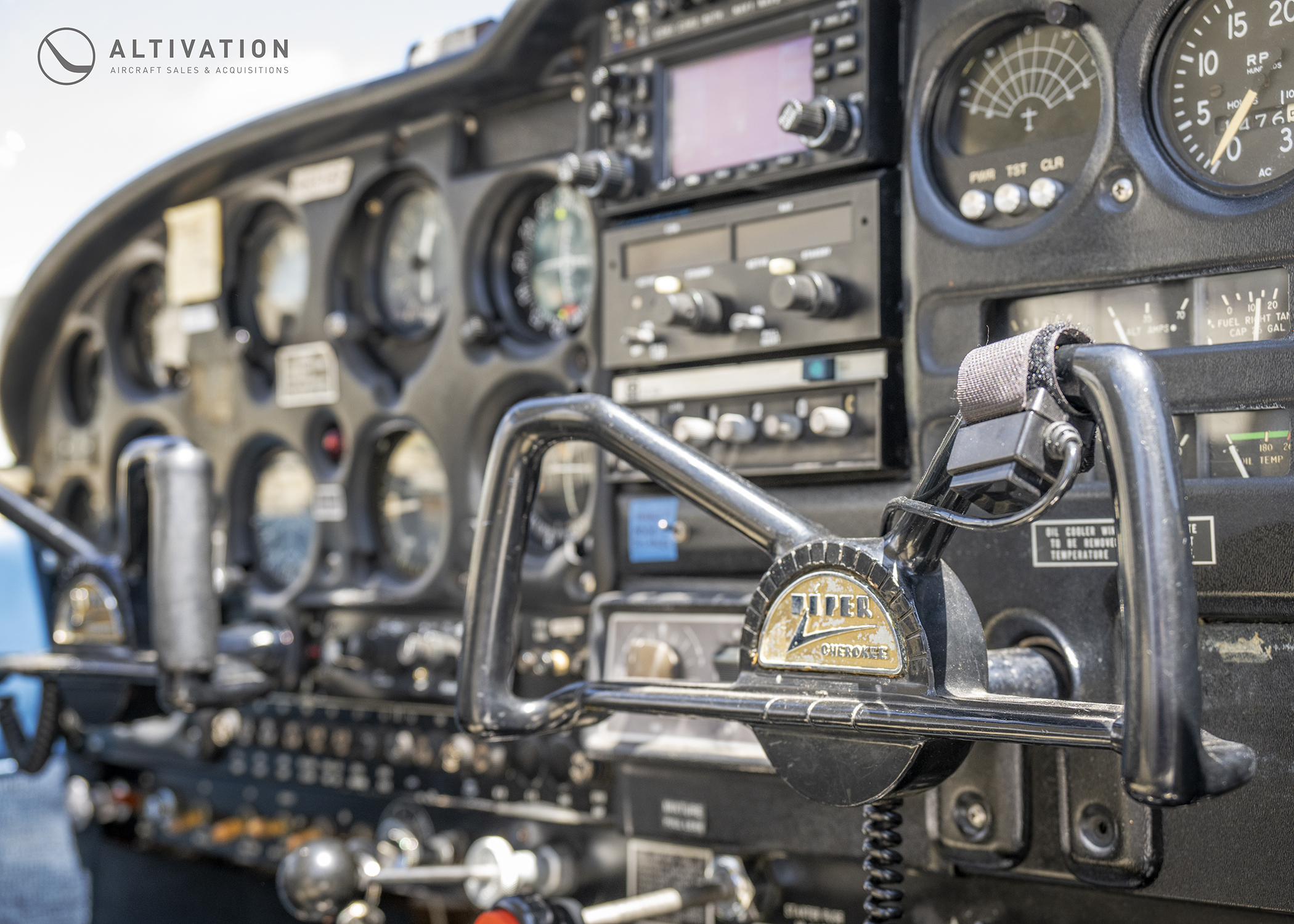 1966 Piper 180 Exterior_1
1966 Piper 180 Exterior_2
1966 Piper 180 Exterior_3
1966 Piper 180 Exterior_4
1966 Piper 180 Exterior_5
1966 Piper 180 Exterior_6
1966 Piper 180 Exterior_7
1966 Piper 180 Exterior_8
1966 Piper 180 Interior_1
1966 Piper 180 Interior_2
1966 Piper 180 Interior_3
1966 Piper 180 Interior_4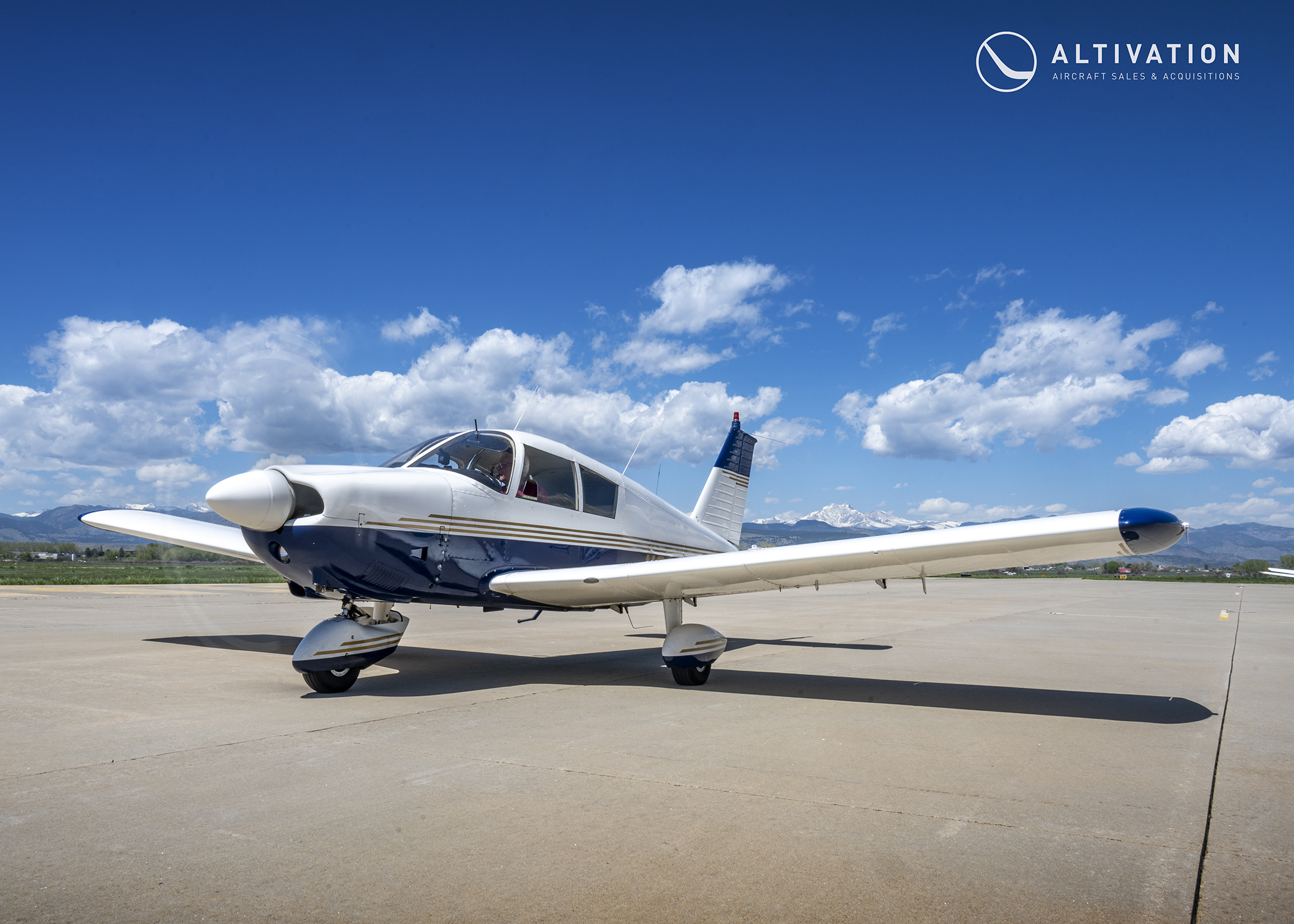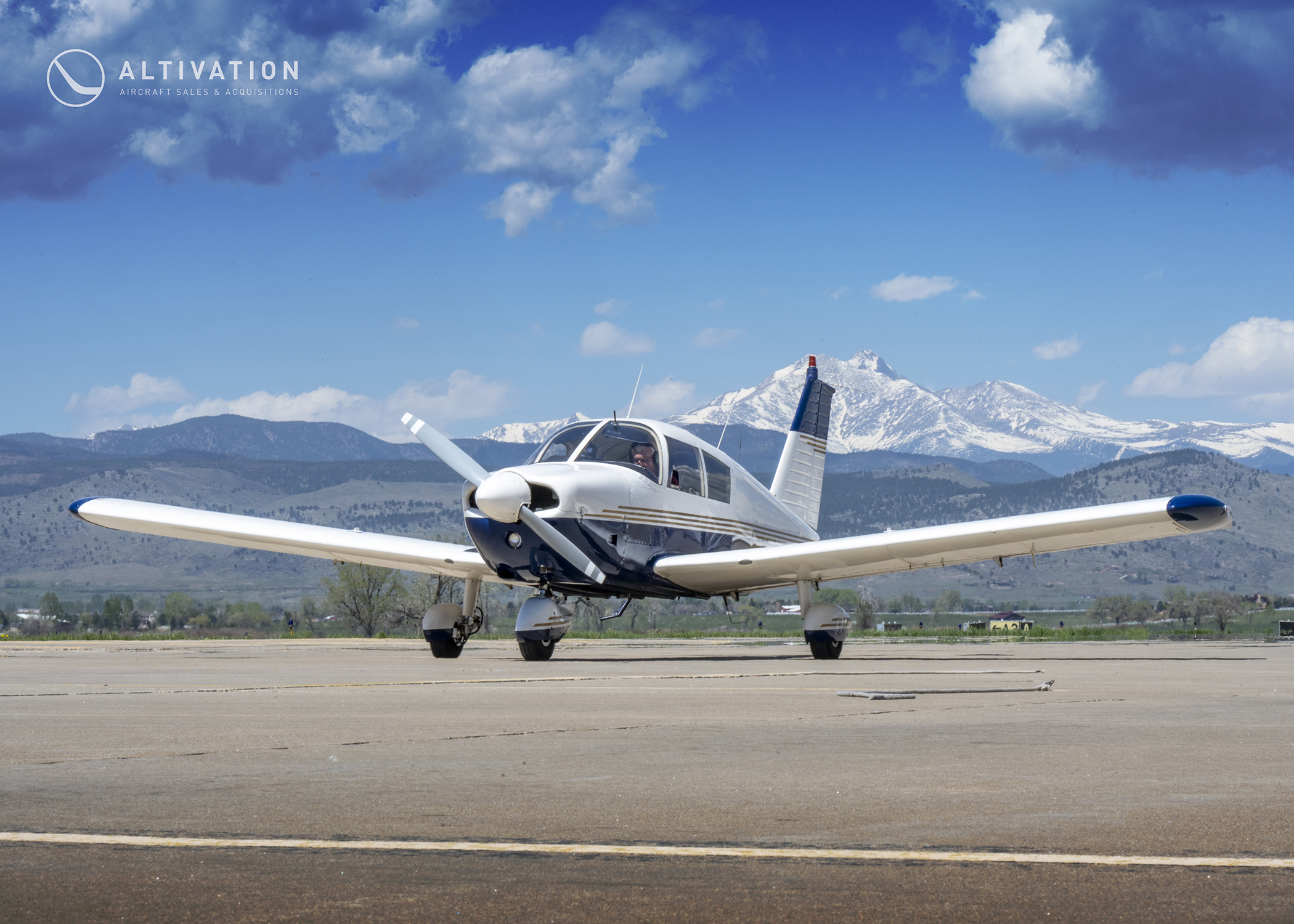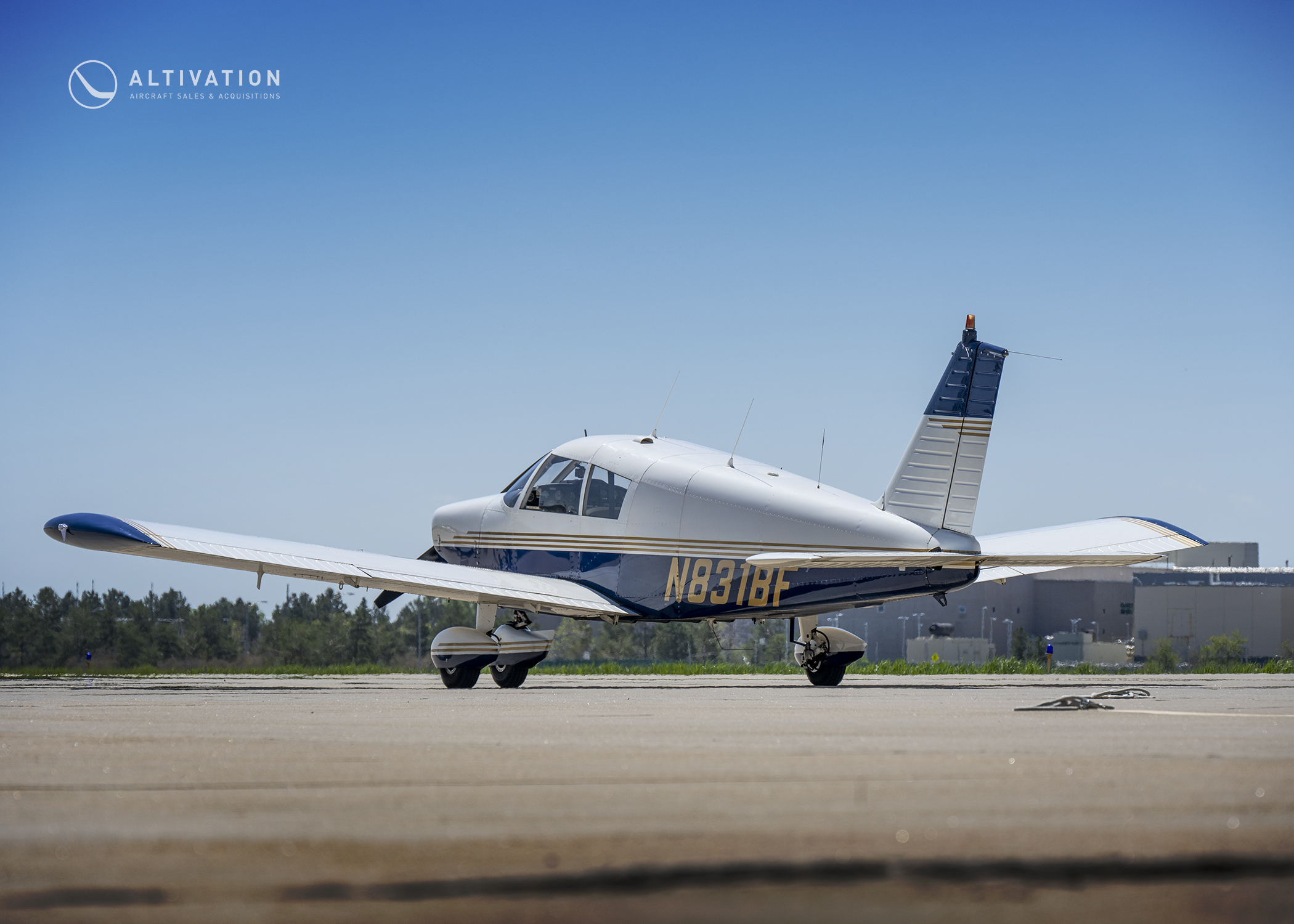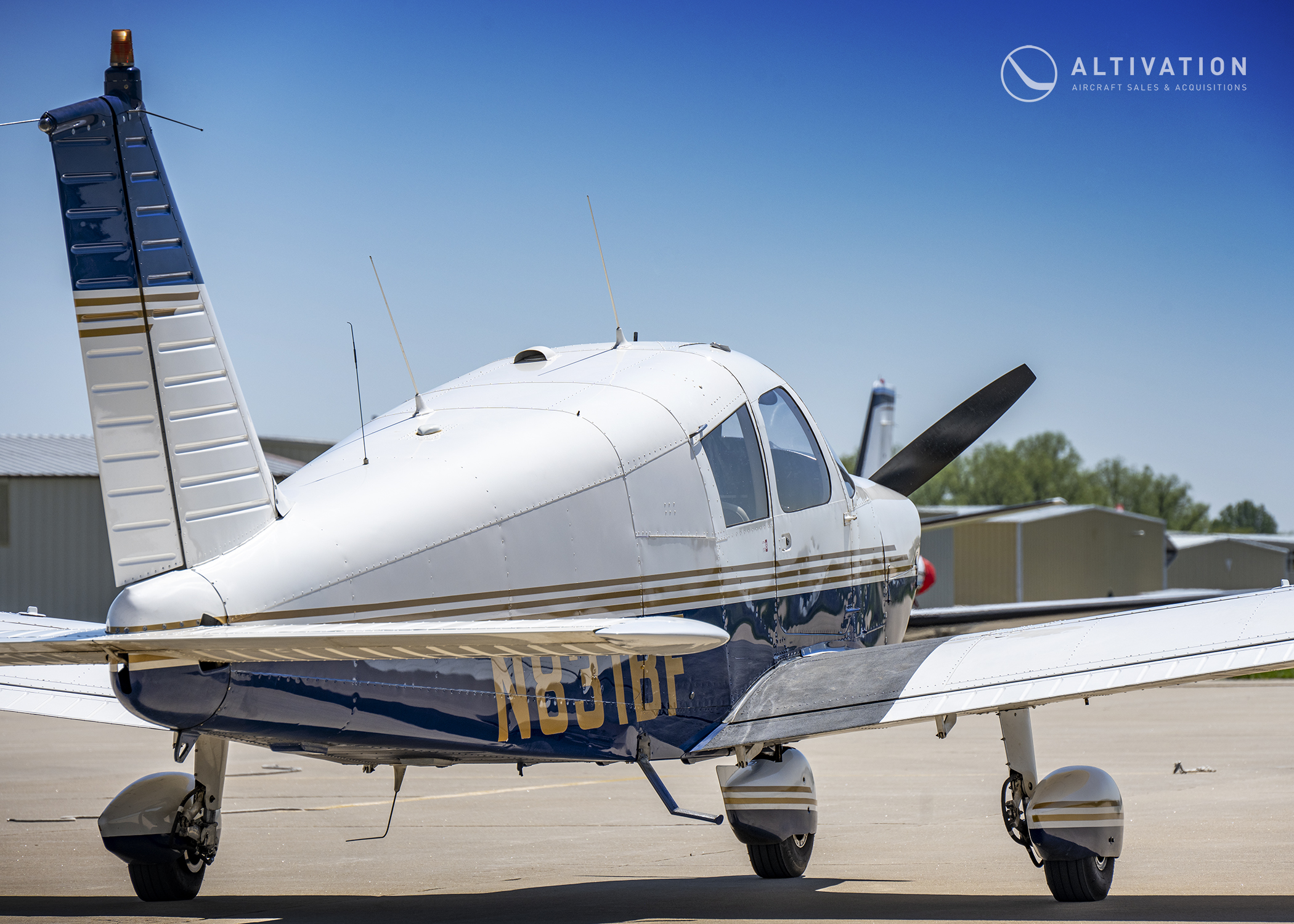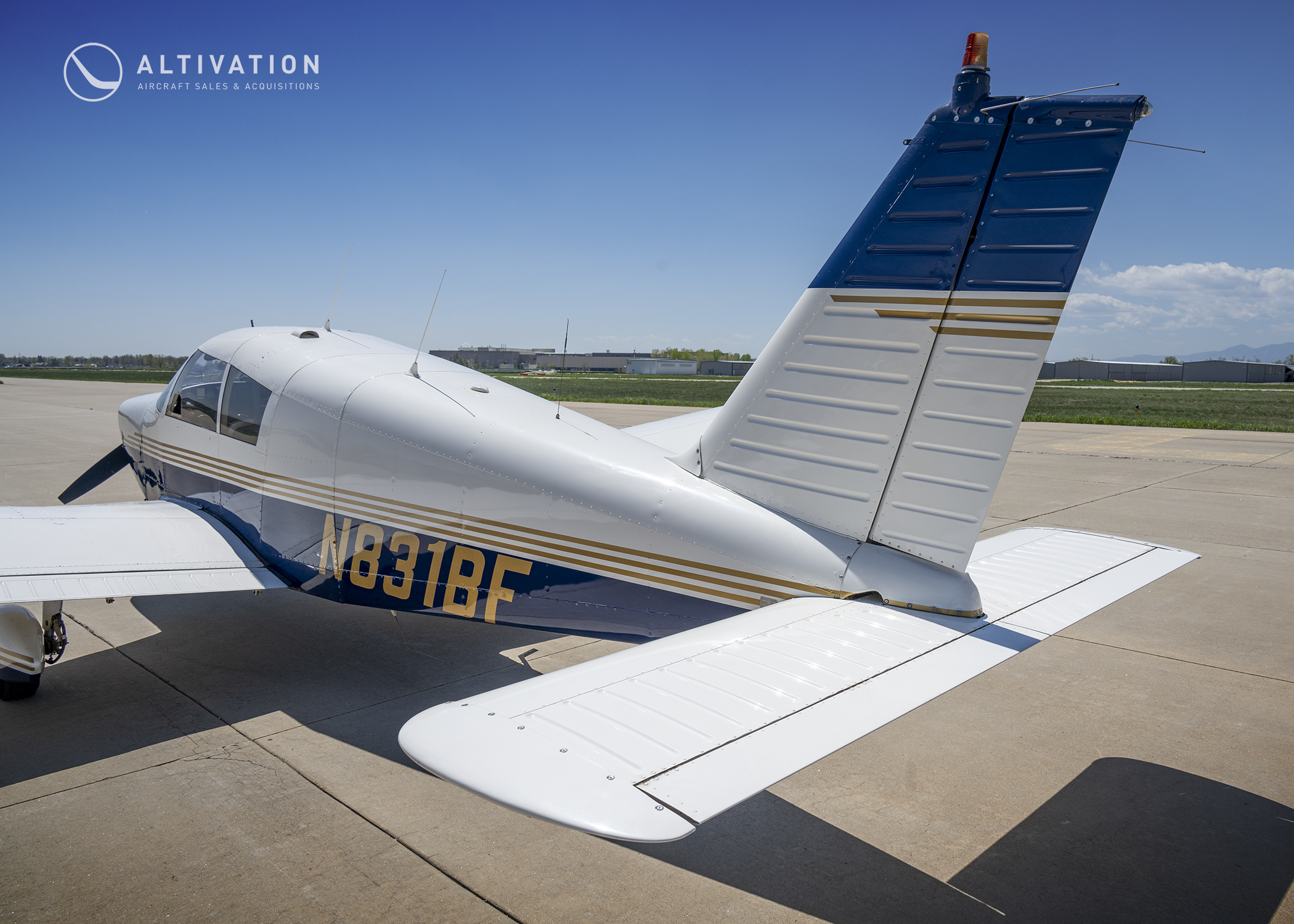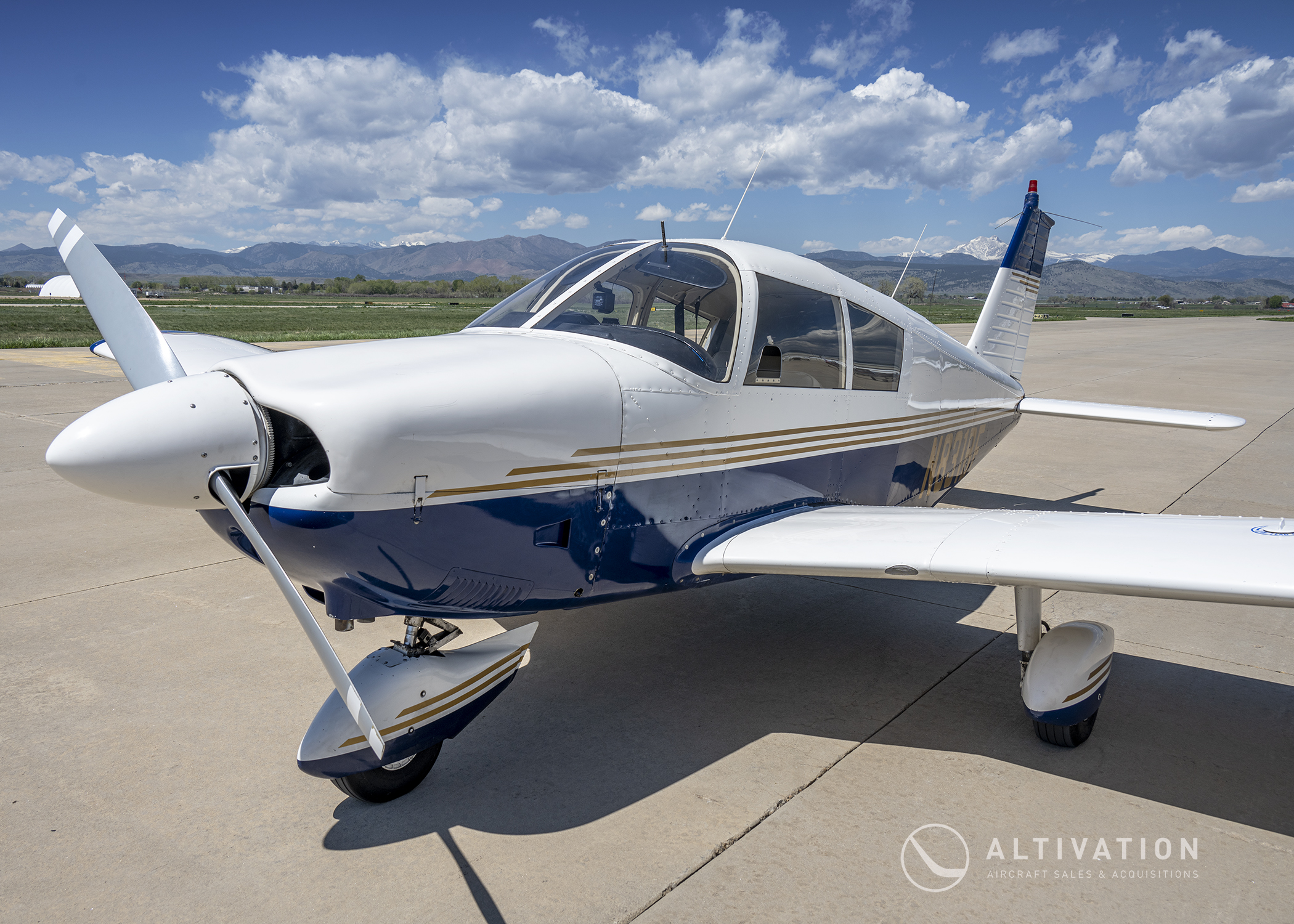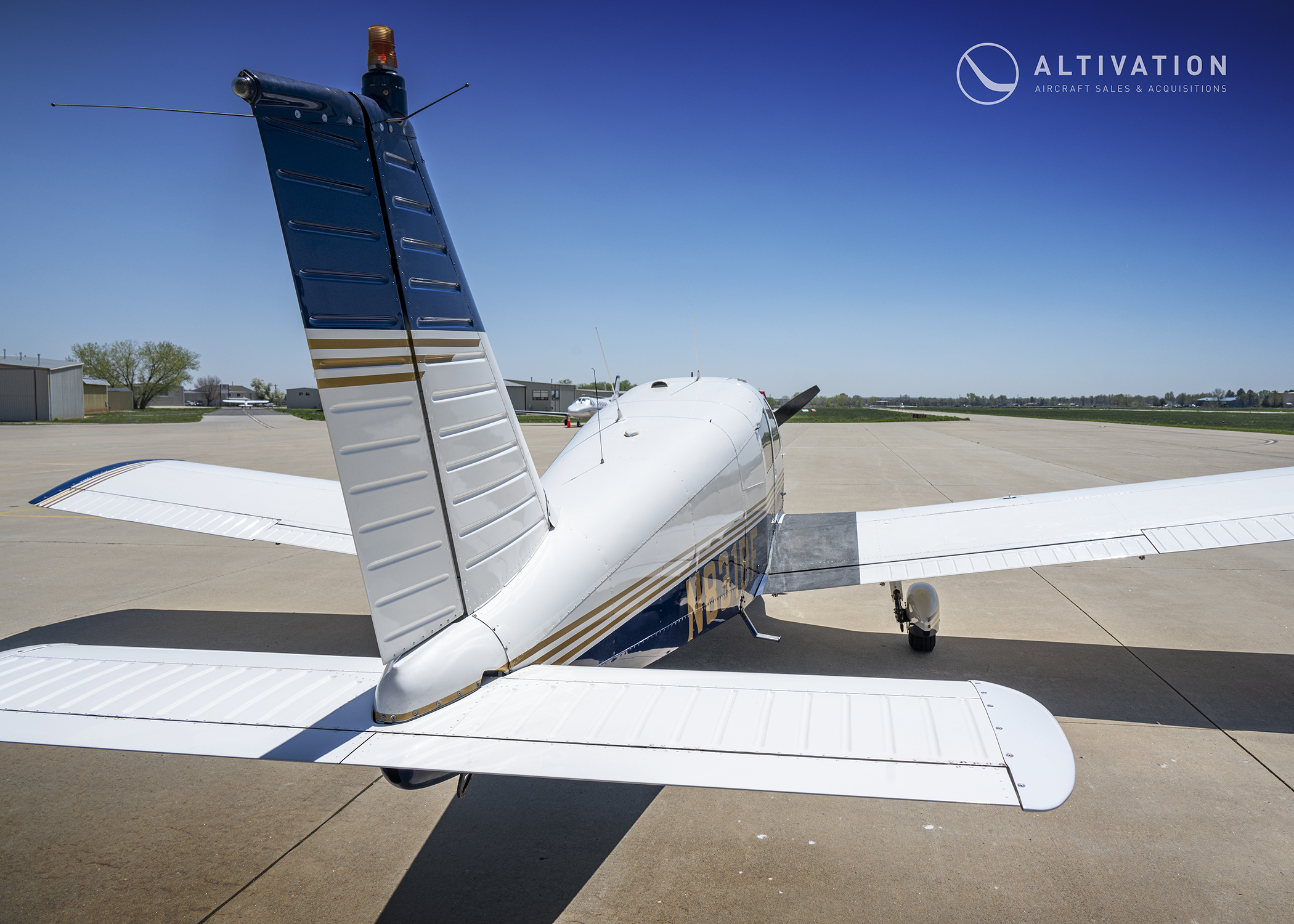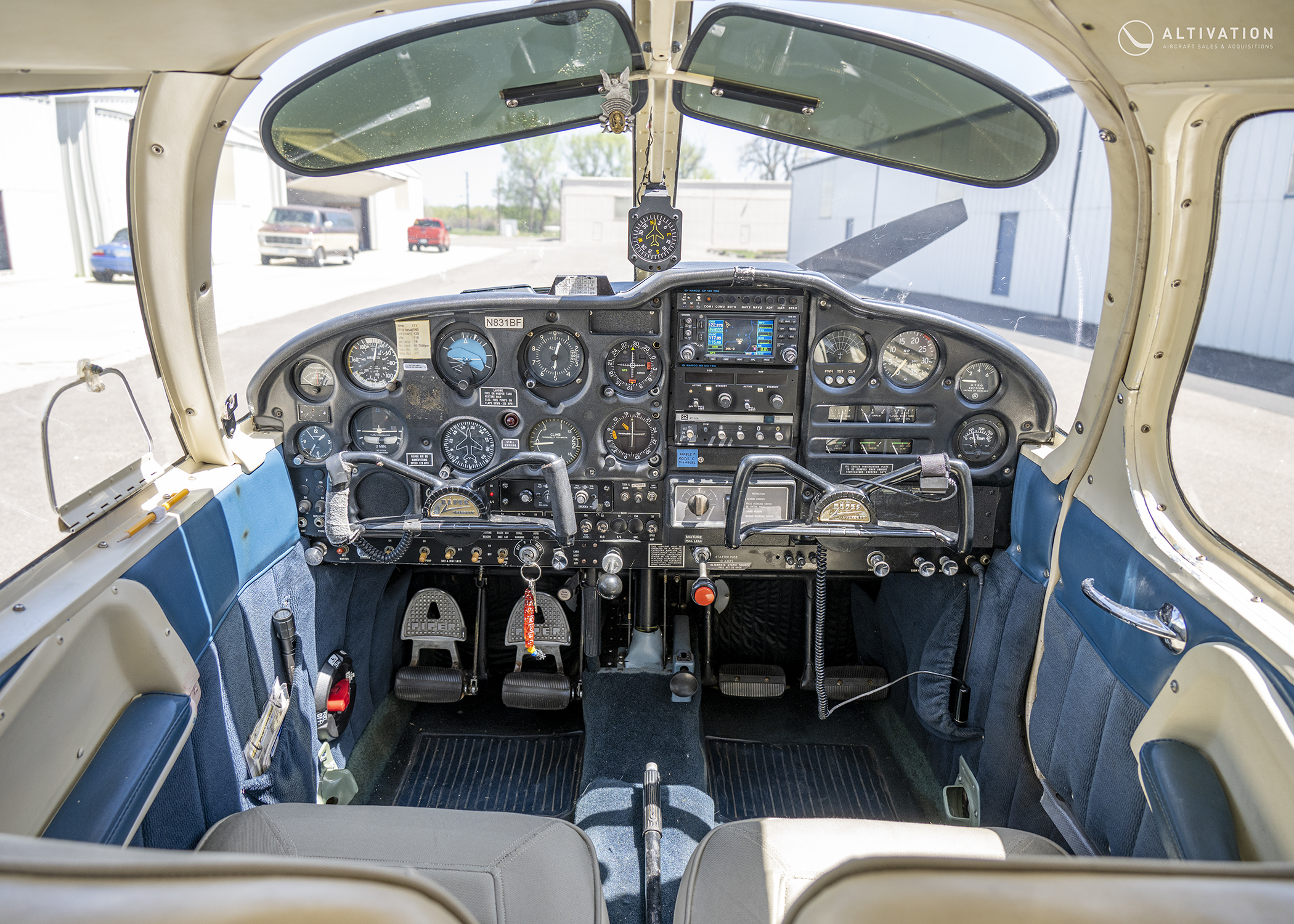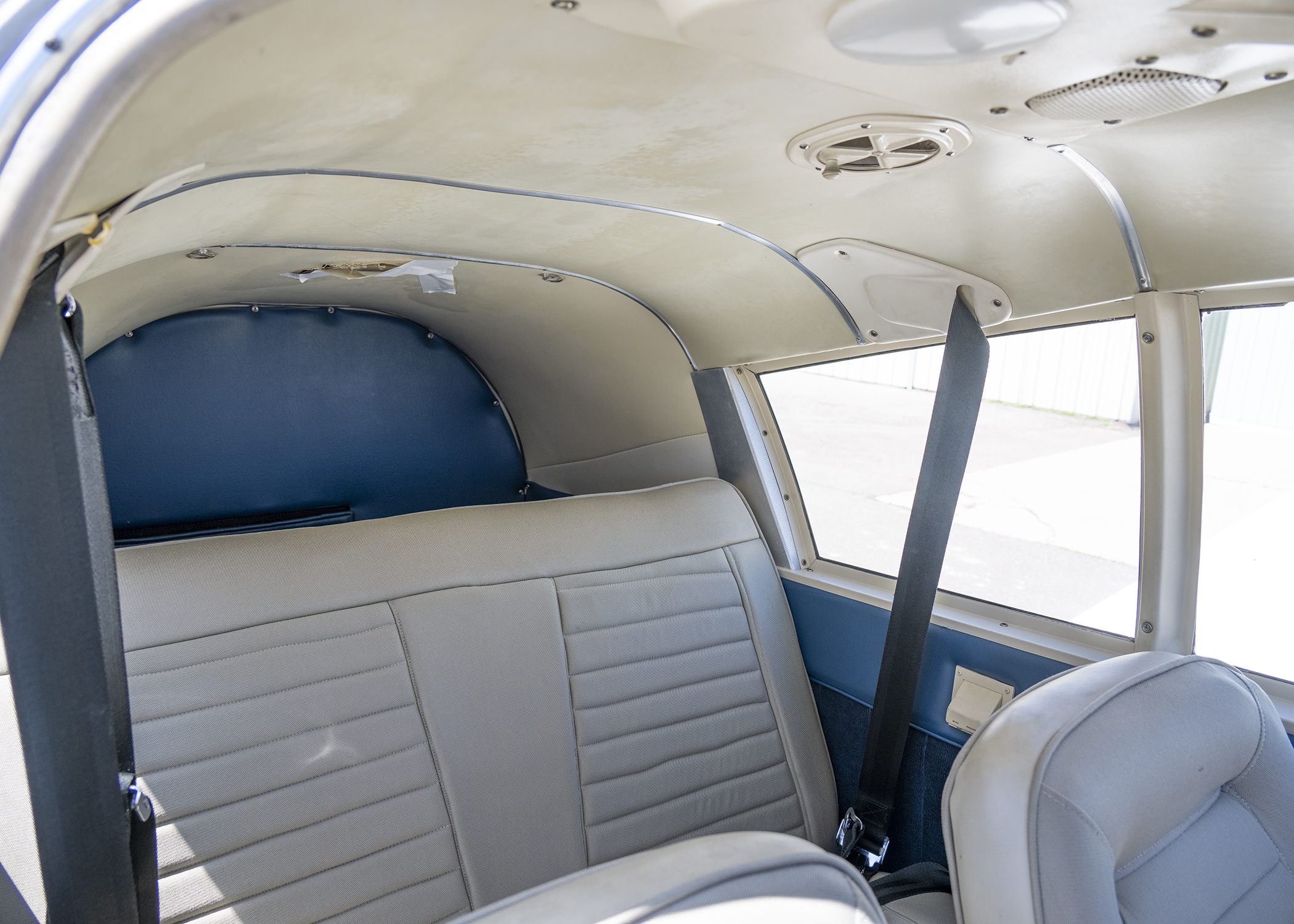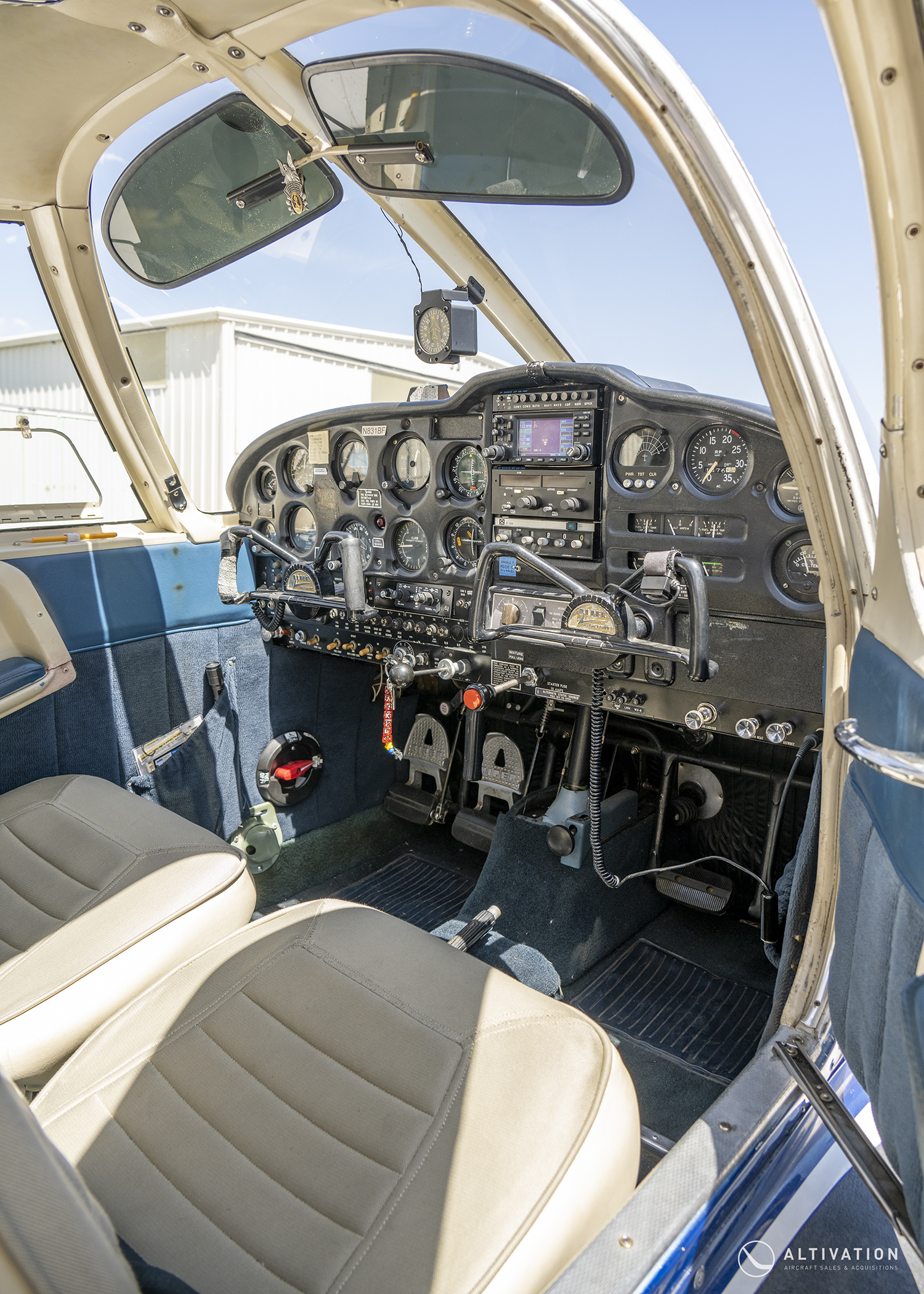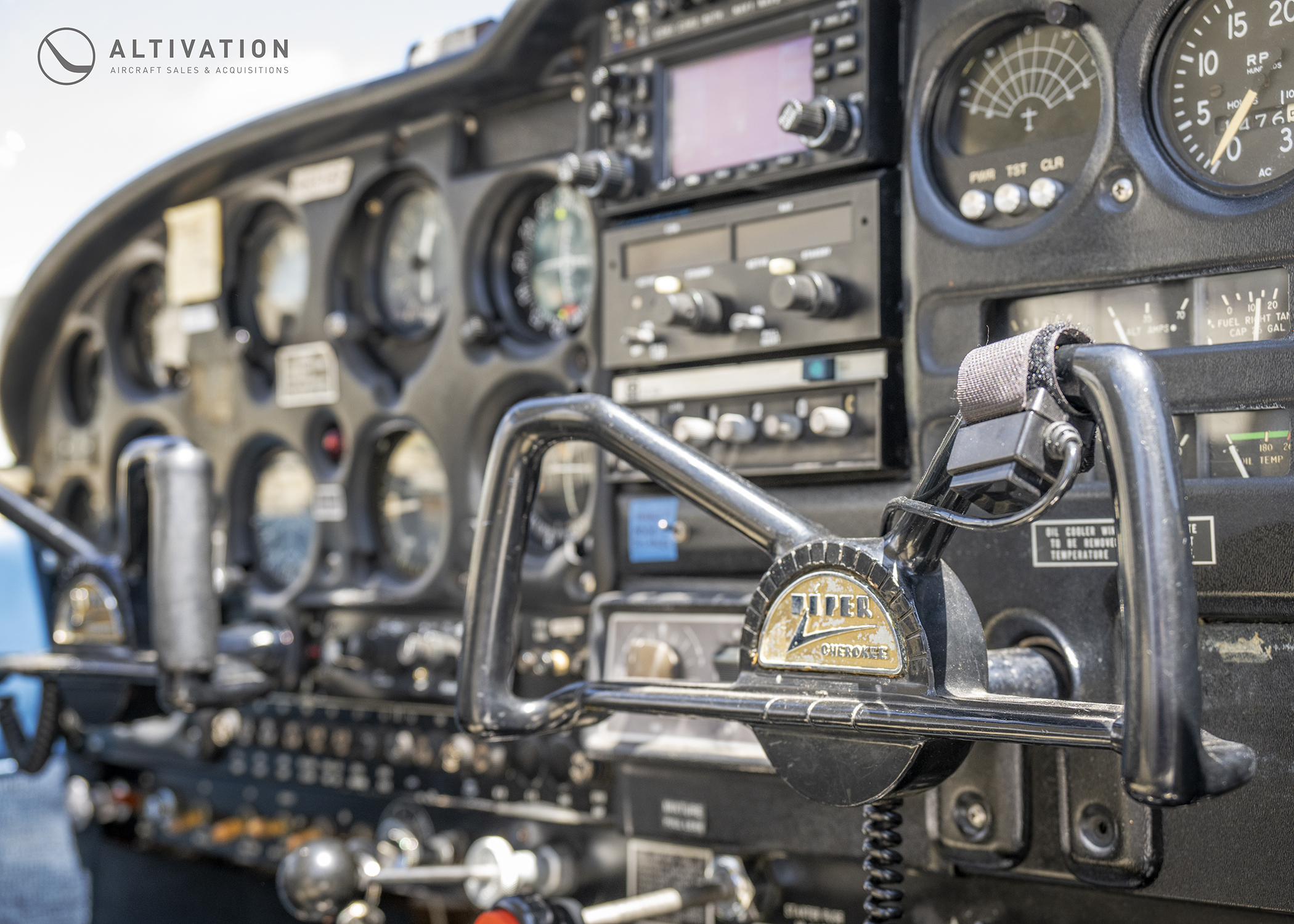 For More Information Contact ~ Chris Swathwood ~ sales@altivationaircraft.com ~ Phone: +1-720-663-9281
Specifications and condition subject to verification by purchaser