Sale Pending
AIRFRAME / ENGINE:
Lycoming IO-360-A1A – 2000 TBO 200 HP
Total Time Since New (TTSNEW) Hrs 6,675
Time Since Factory Remanufactured (SFRM) Hrs 220
Compressions: 79, 78, 78, 78/80
Time Since Prop Overhaul (SPOH) Hrs 510
Annual Inspection: January 2023 (next due 1/2024)
AVIONICS/EQUIPMENT
FMS/GPS/NAV/COM: Avidyne IFD540
NAV/COMM: Bendix/King KX155
INTERCOM: KMA 24
TRANSPONDER: Garmin GTX-335 ADS-B
ENGINE MONITOR: JPI 700
FUEL FLOW: SDI-Hoskins CFS 1001A
AUTOPILOT: Brittain two axis
Long Range Fuel Tanks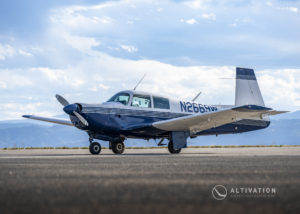 INTERIOR
Configuration/PAX: 4 seats
EXTERIOR 
Colors: Overall white with blue and silver accents.
Rating 5 out of 10
Additional Information:
This Mooney Super 21 M20E offers a 163kt cruise speed at only 10gph. The aircraft features an Avidyne IFD540 with WAAS, and 87 gallon long range tanks. No damage history since 1966, and 220 hours since factory remanufactured engine installed in Dec 2021, (engine still under warranty). Aircraft flies frequently and hour are subject to change. Complete logs since new, and available for digital review upon request.
For more information contact us at sales@altivationaircraft.com or 720-663-9281
Aircraft currently based in Colorado.
Click Here to view aircraft walk around video.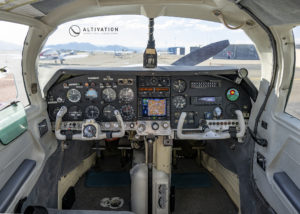 Specifications:
Cruise Speed: 124 kts
Range: 1,000+ nm
Average Fuel Burn: 10 GPH
Service Ceiling: 19,500
Weights:
Empty Weight: 1700 lbs
Max Gross Weight: 2,570 lbs
Fuel Capacity: 87 Gal
Useful Load: 870
Mobile Users Swipe for Additional Images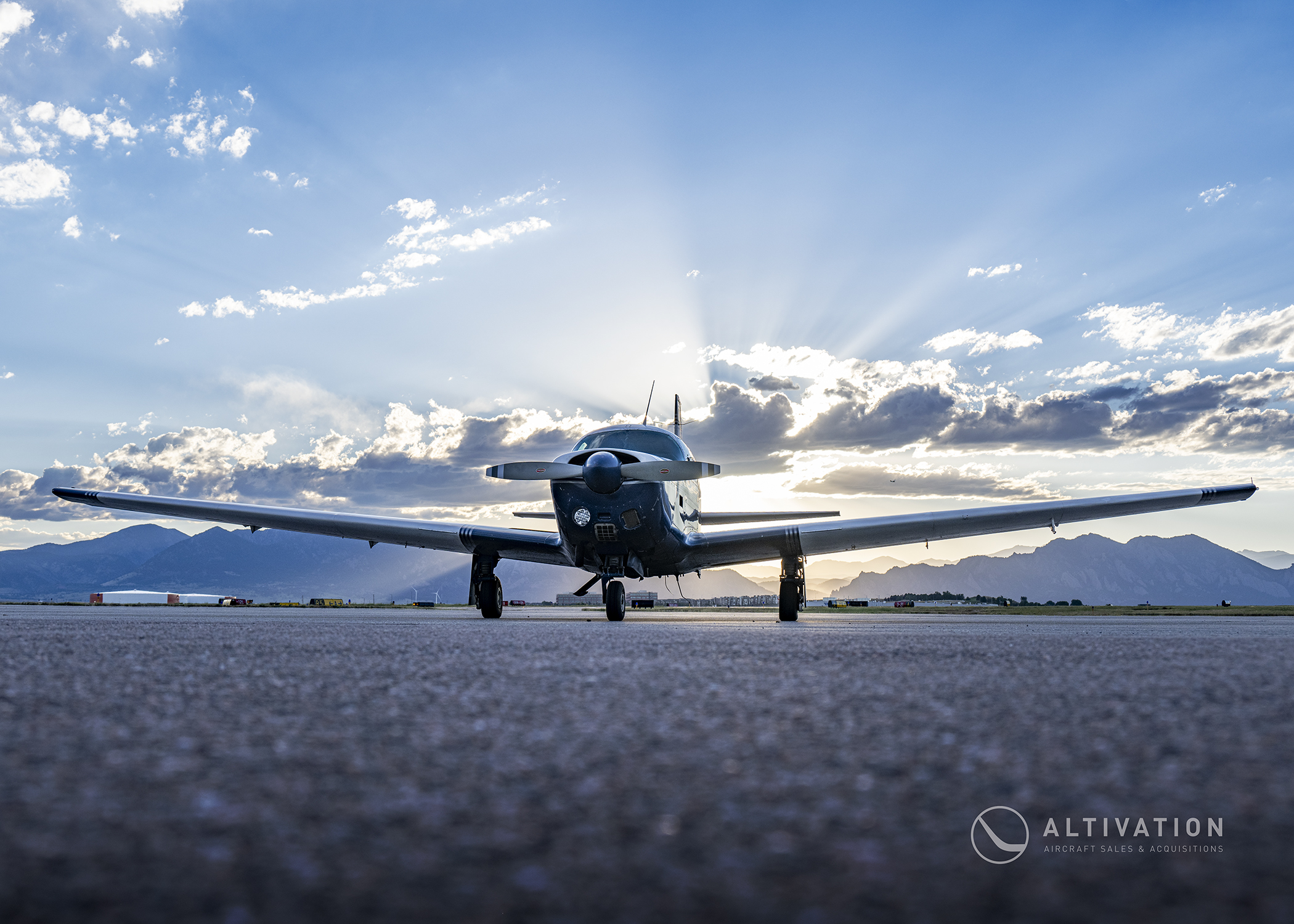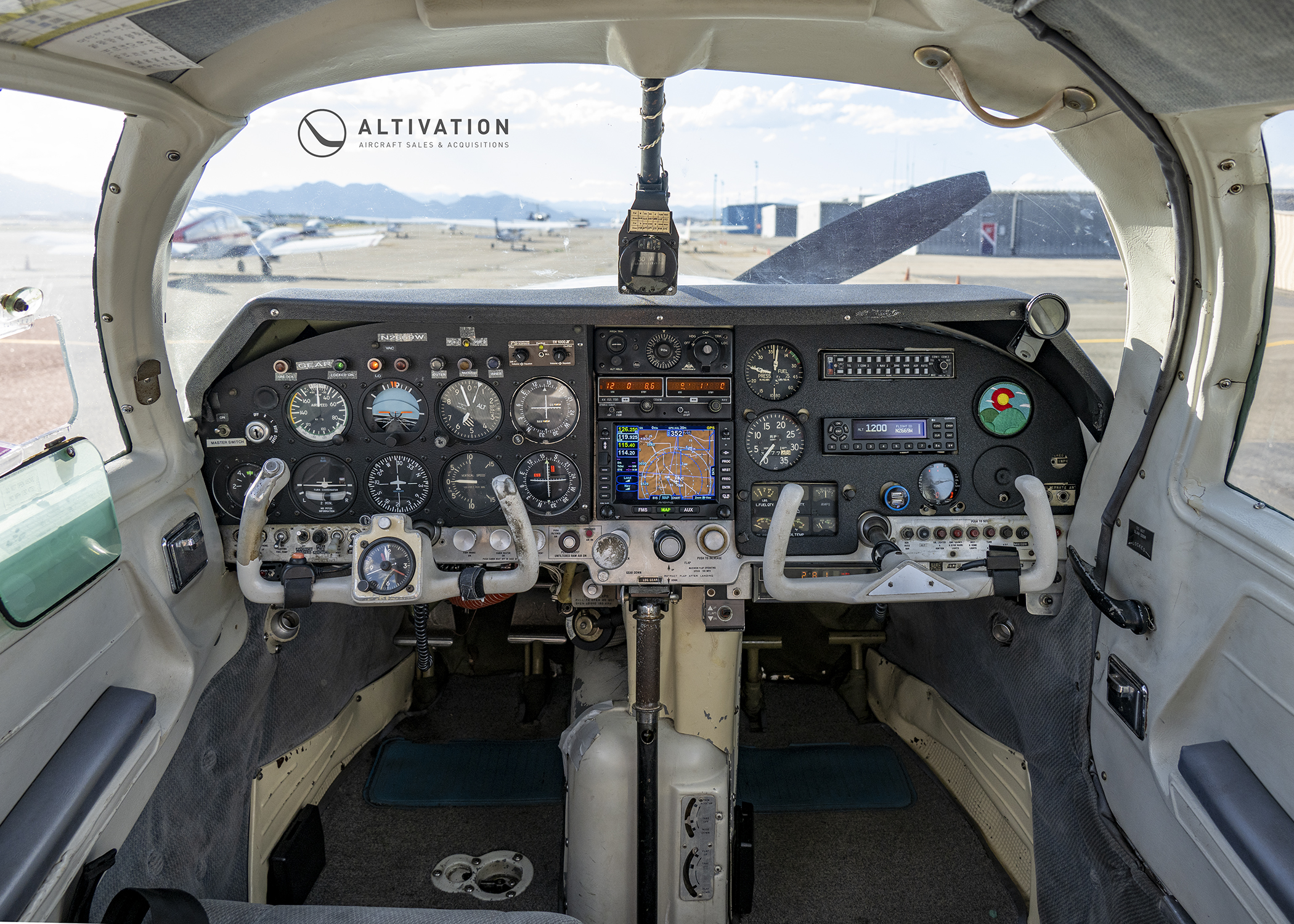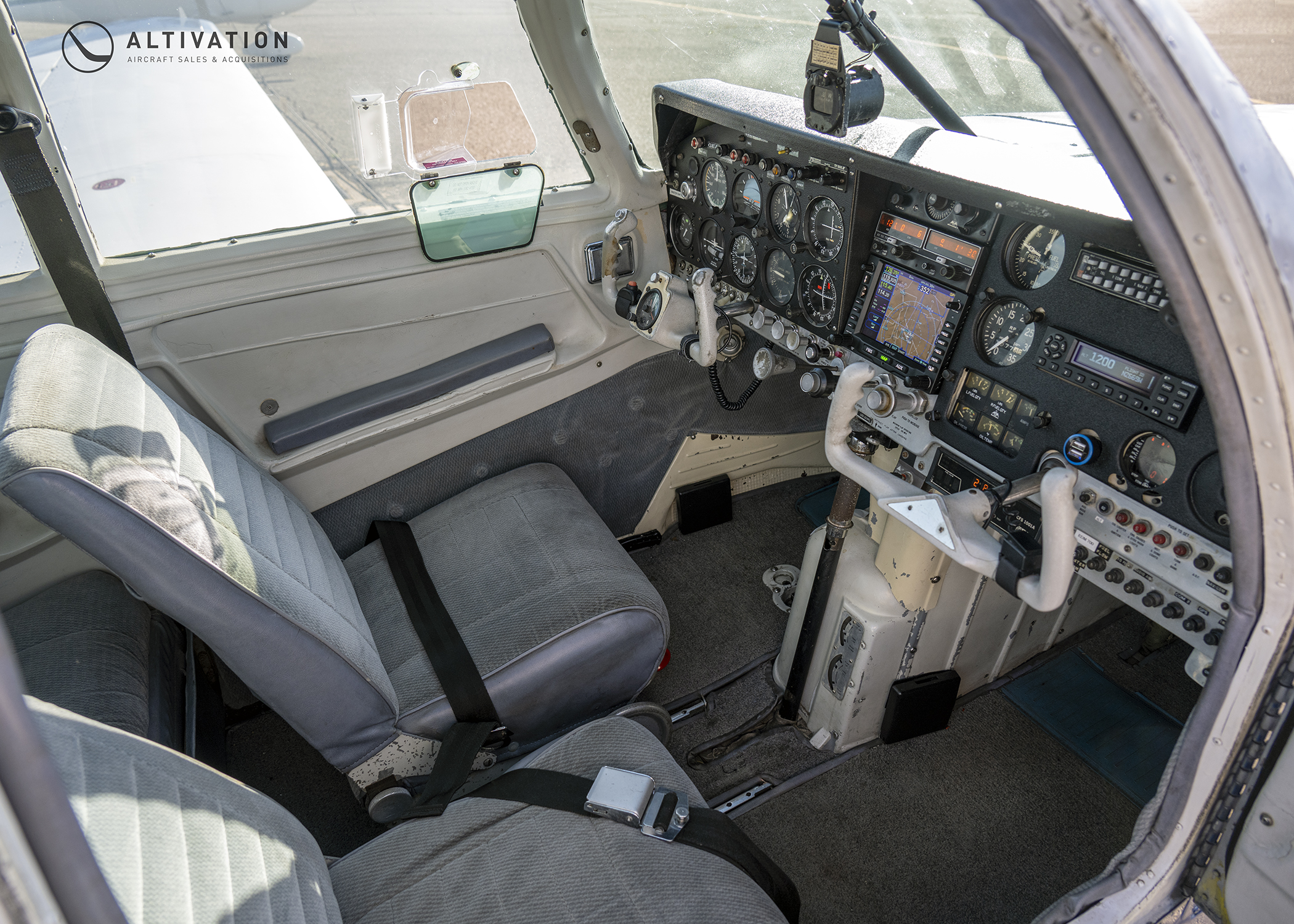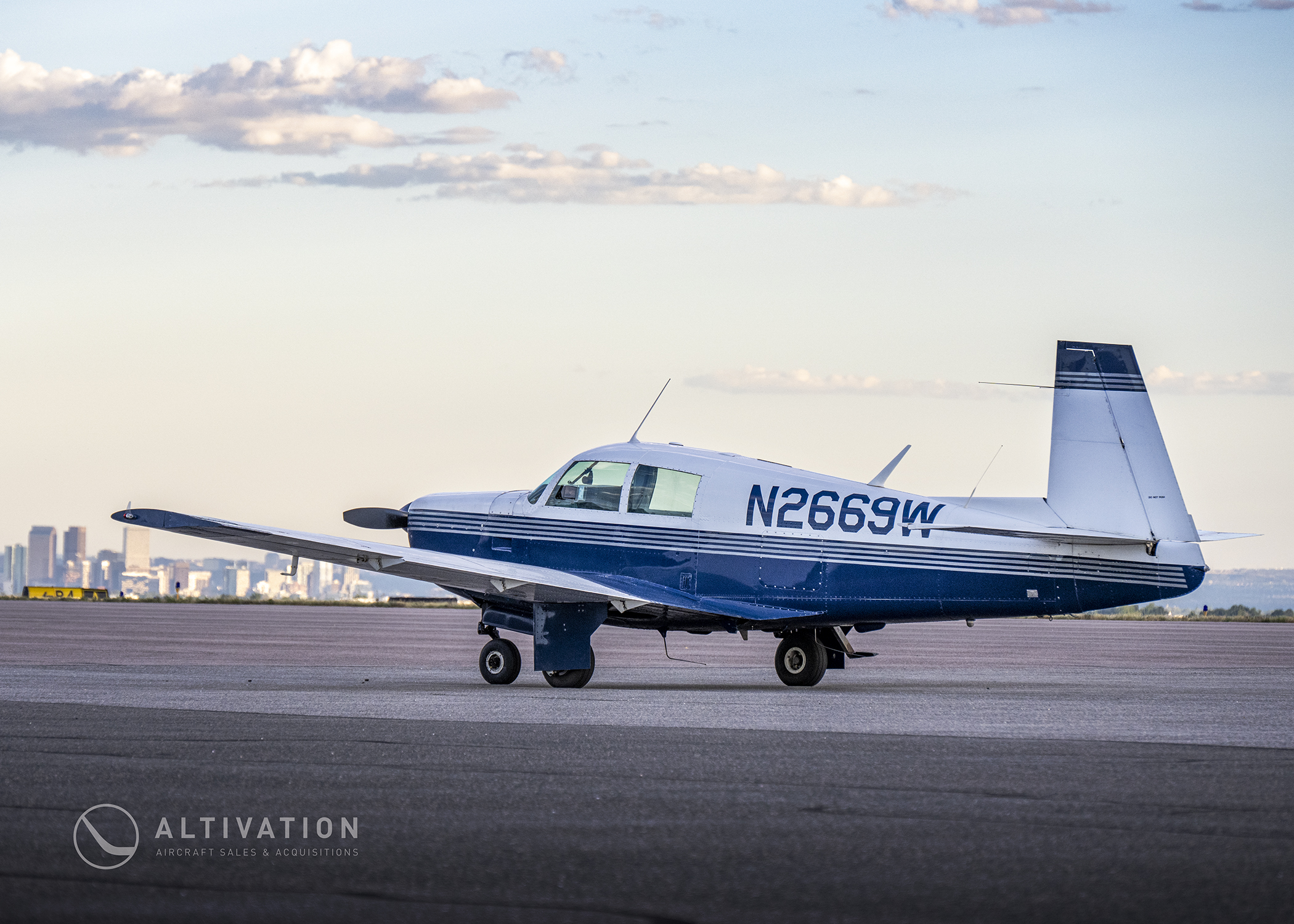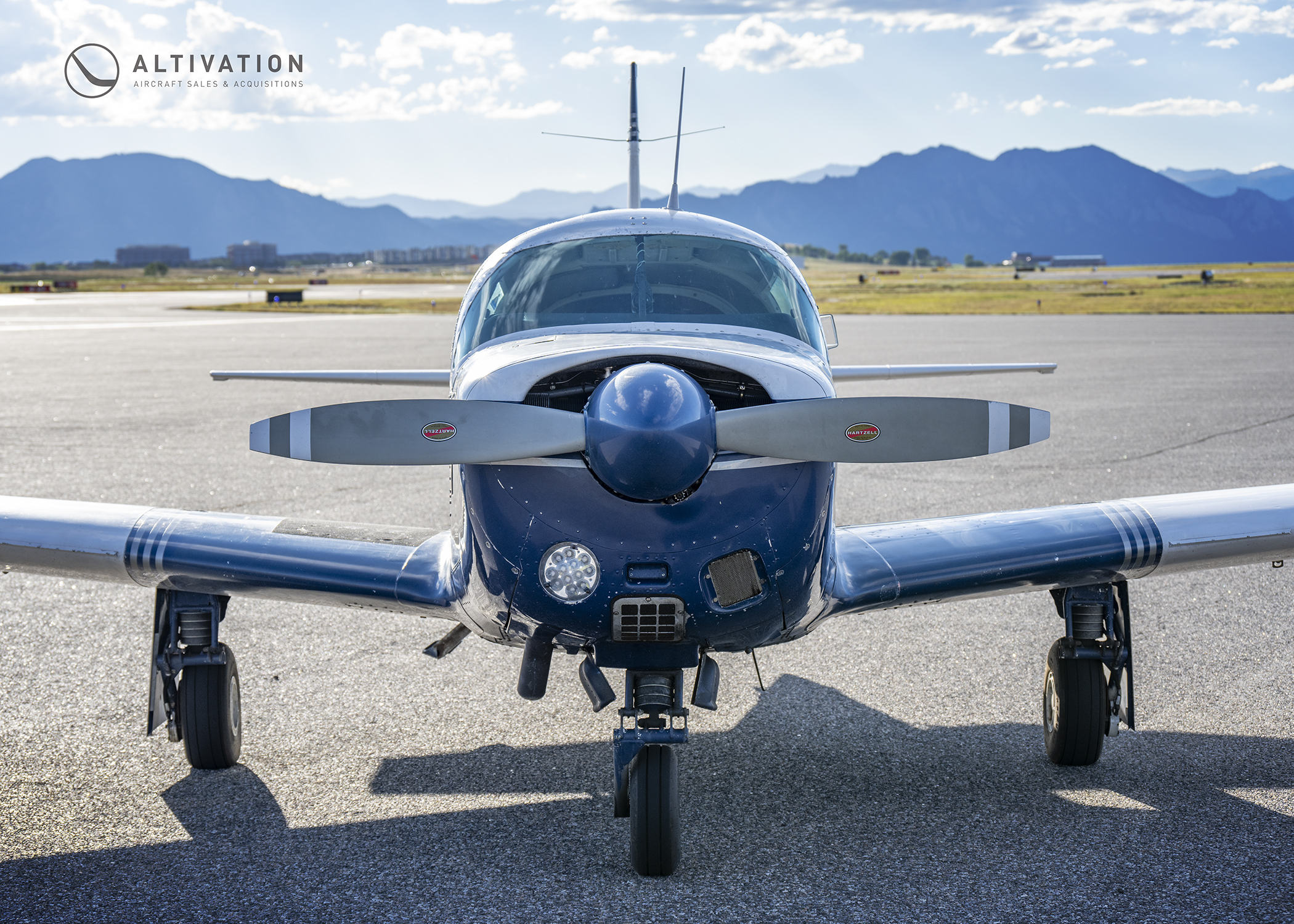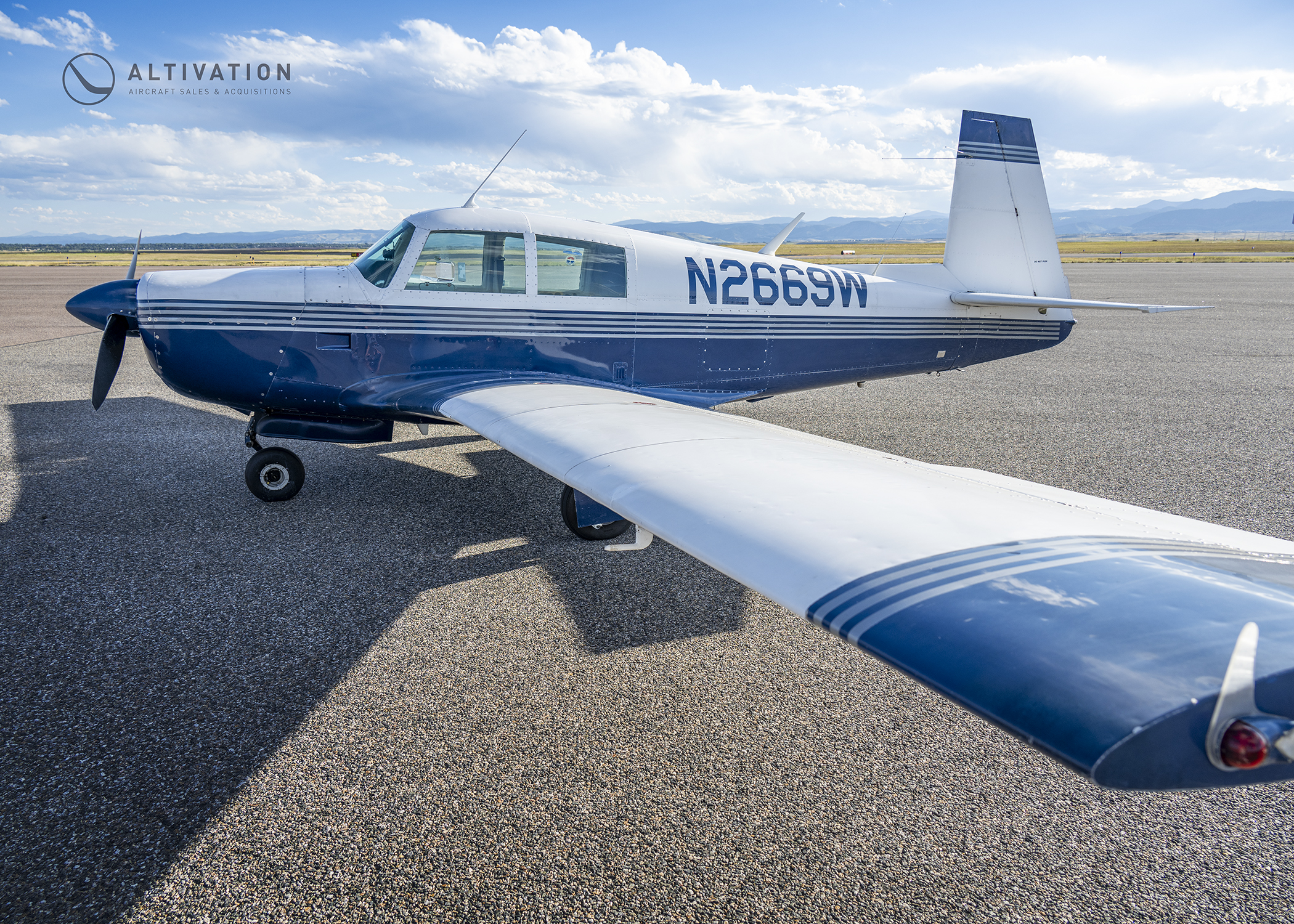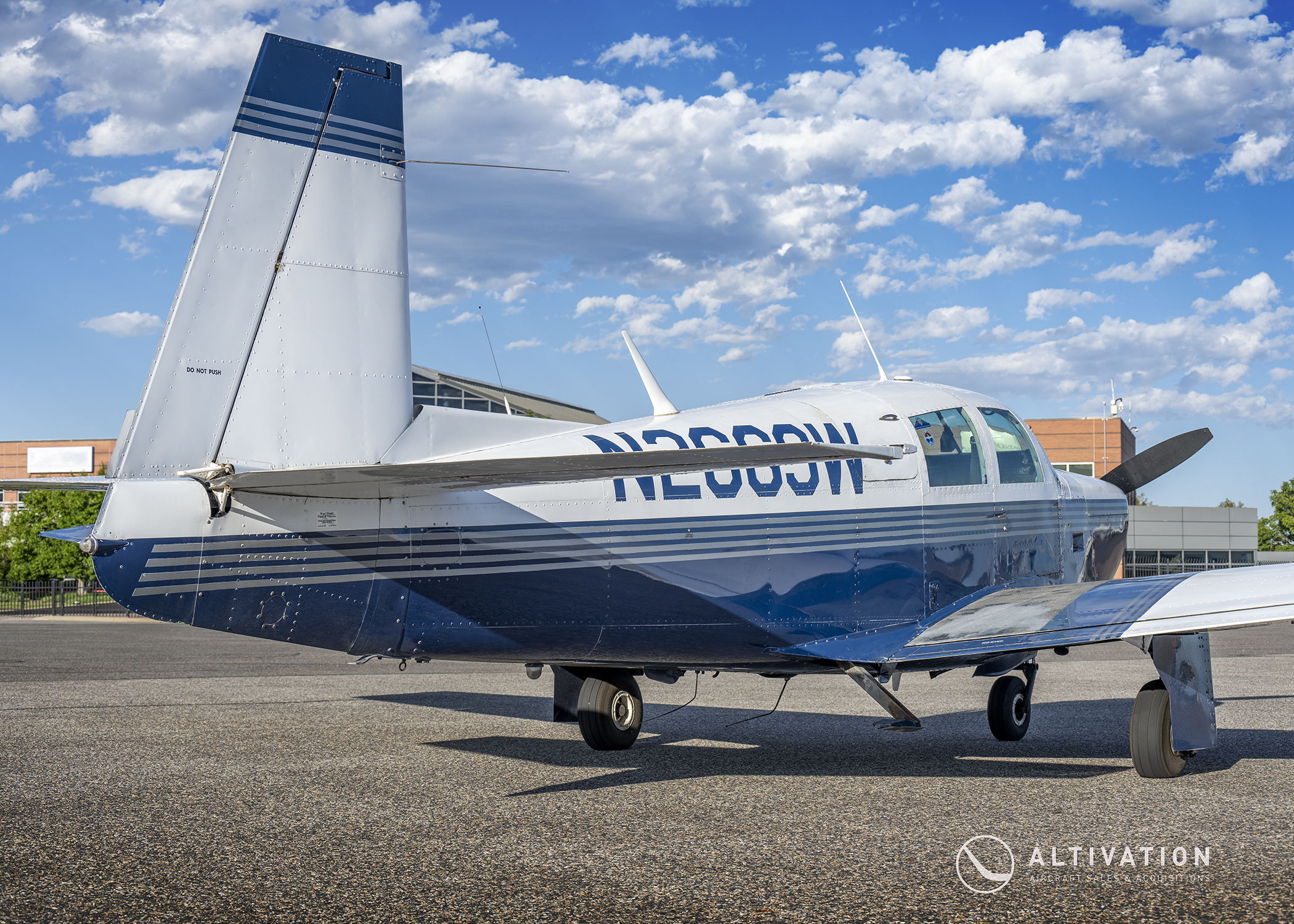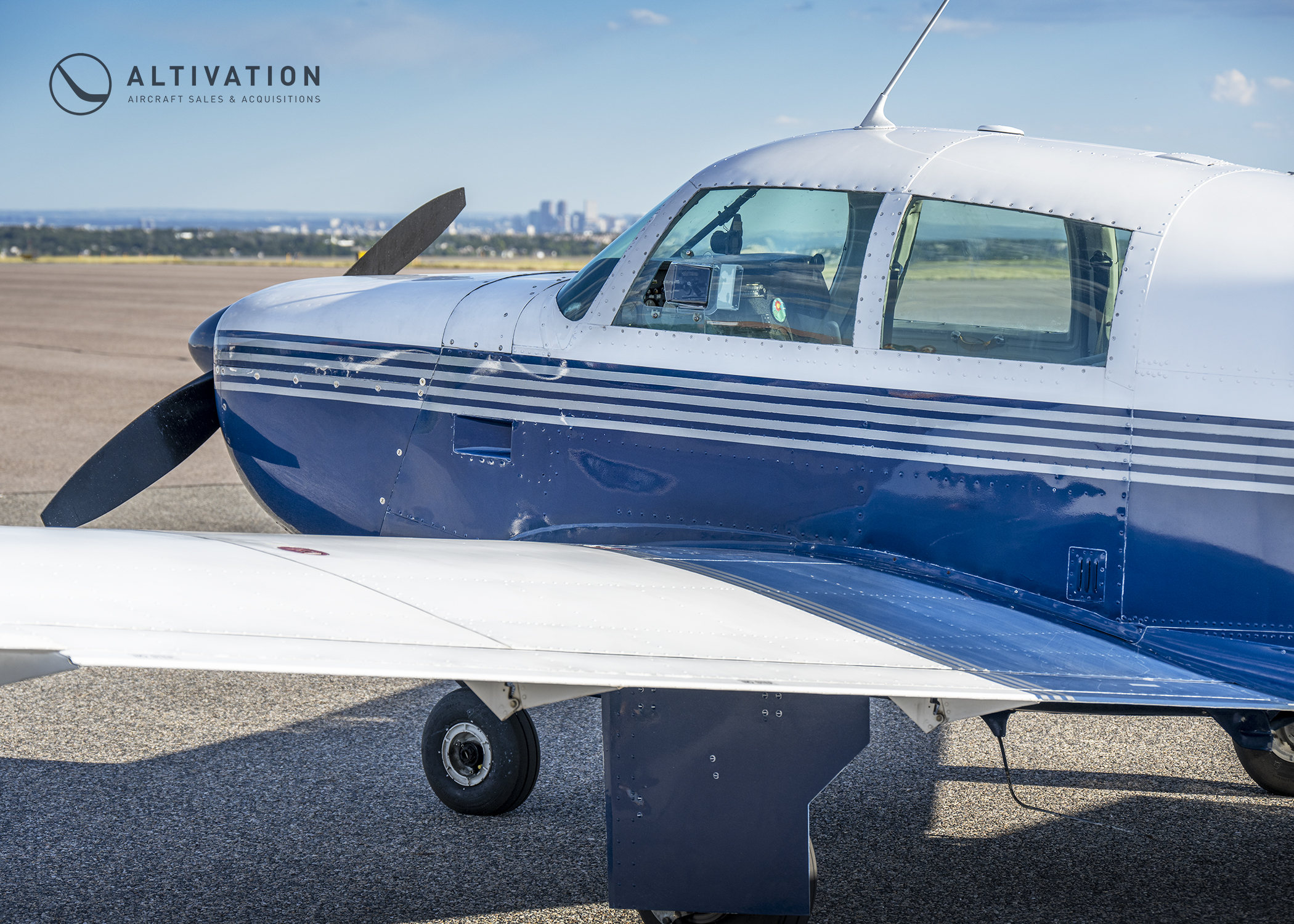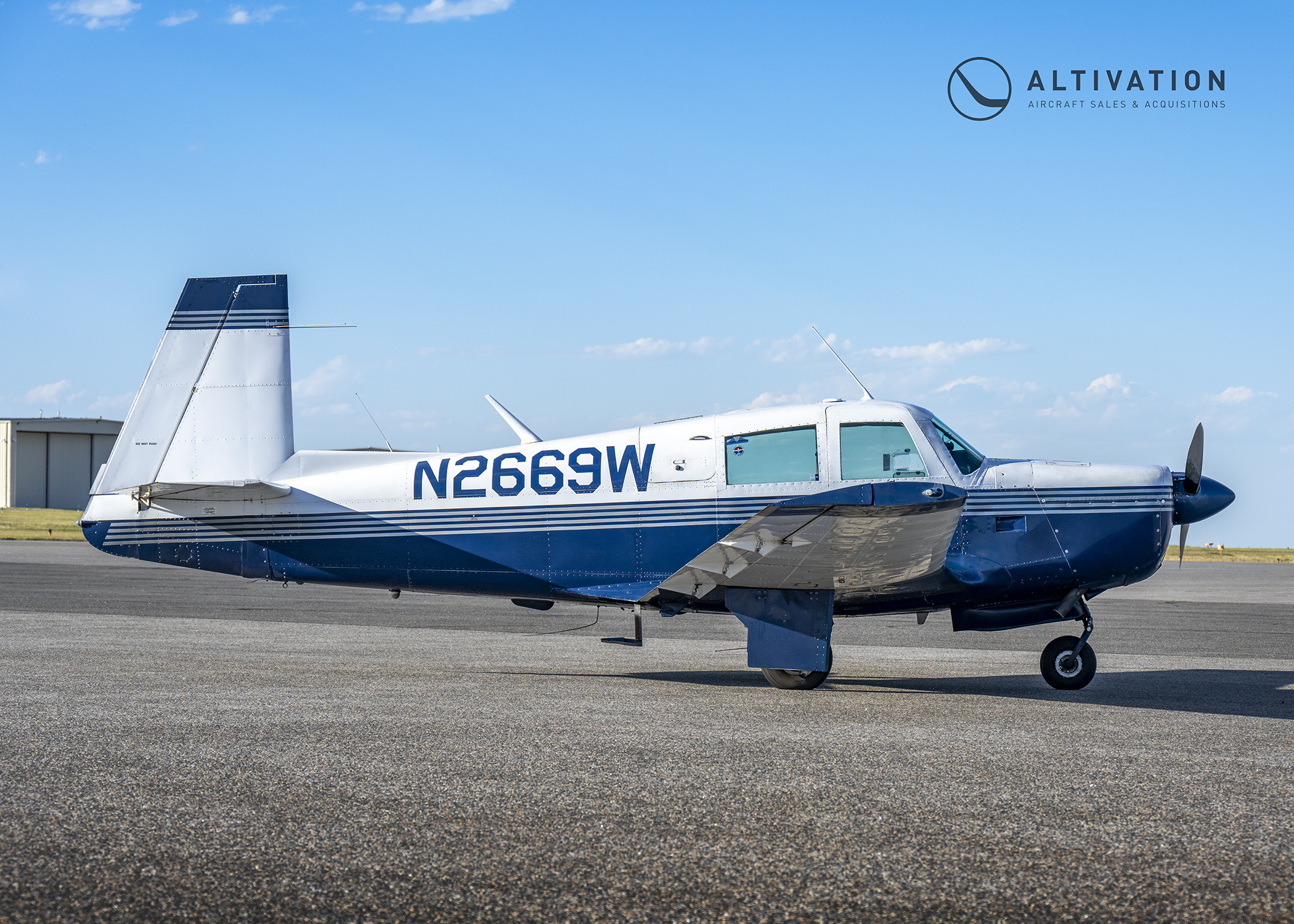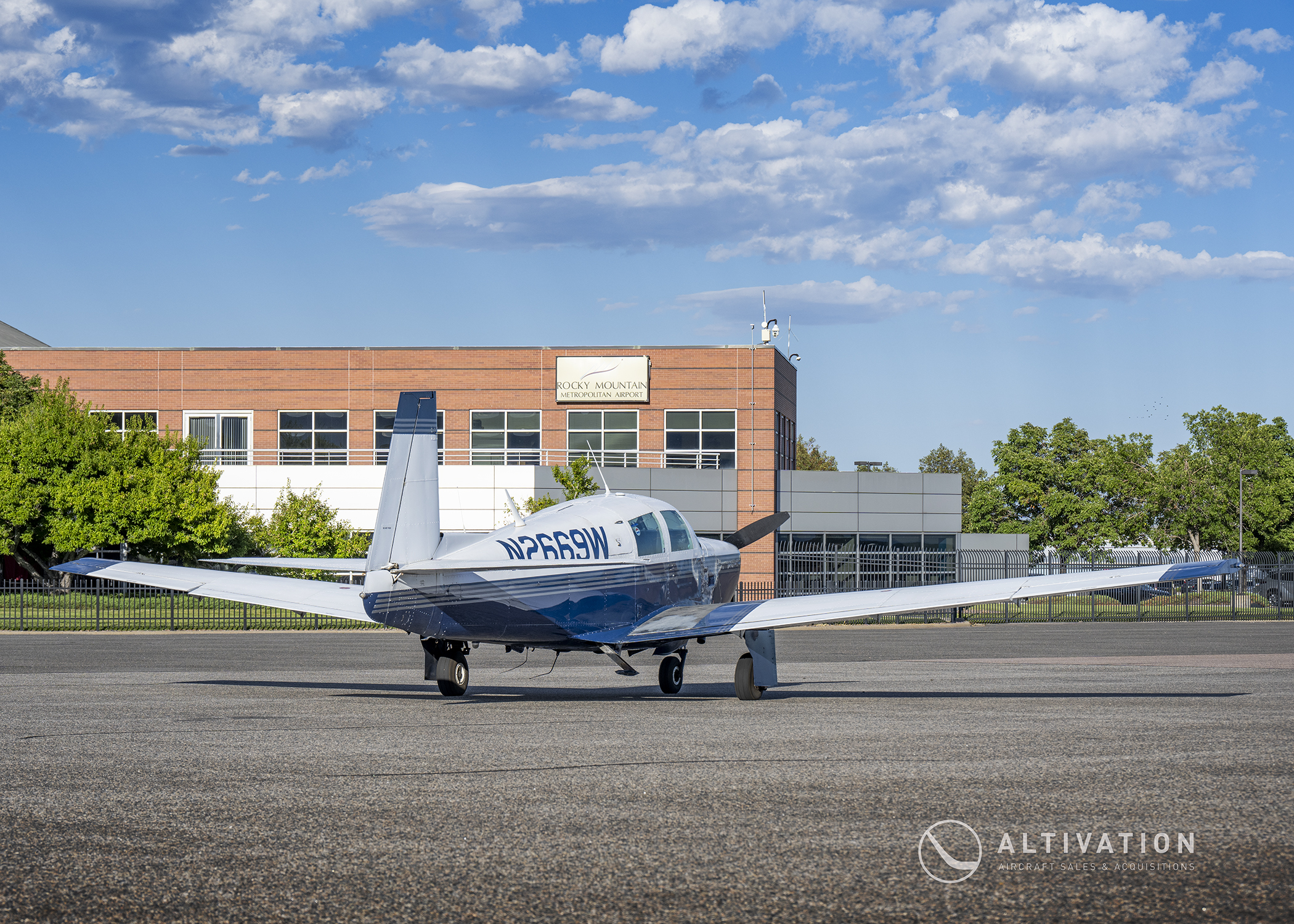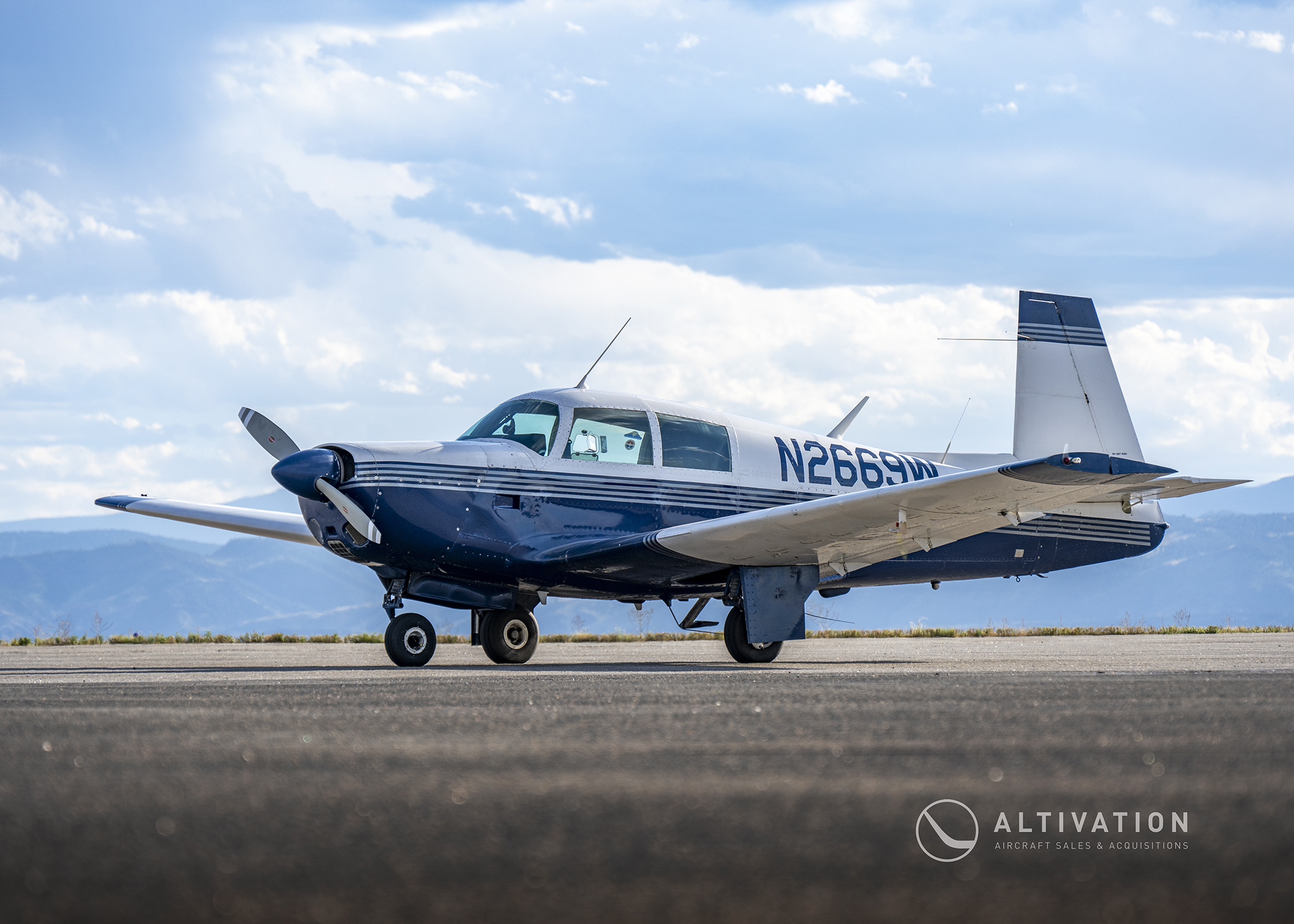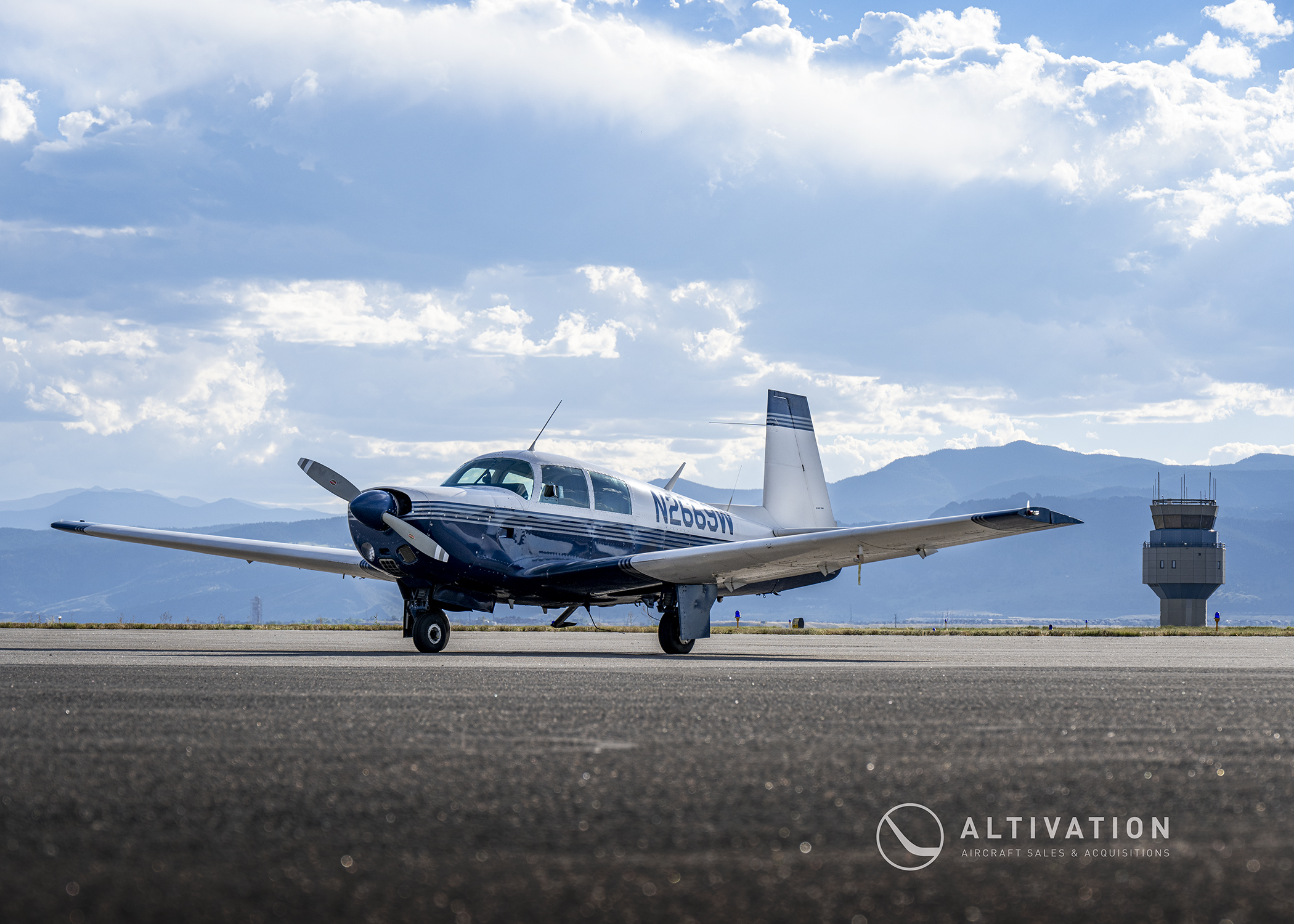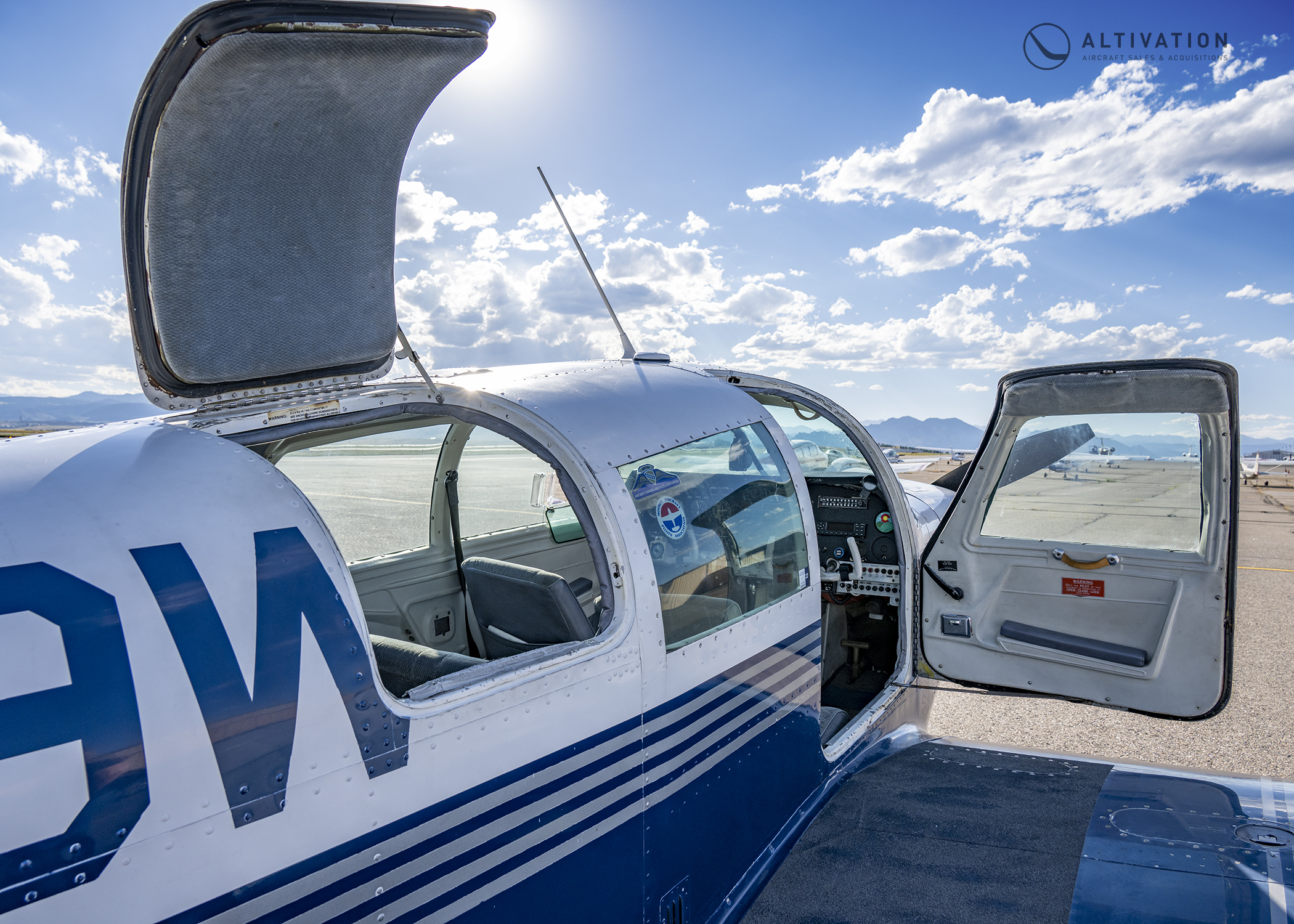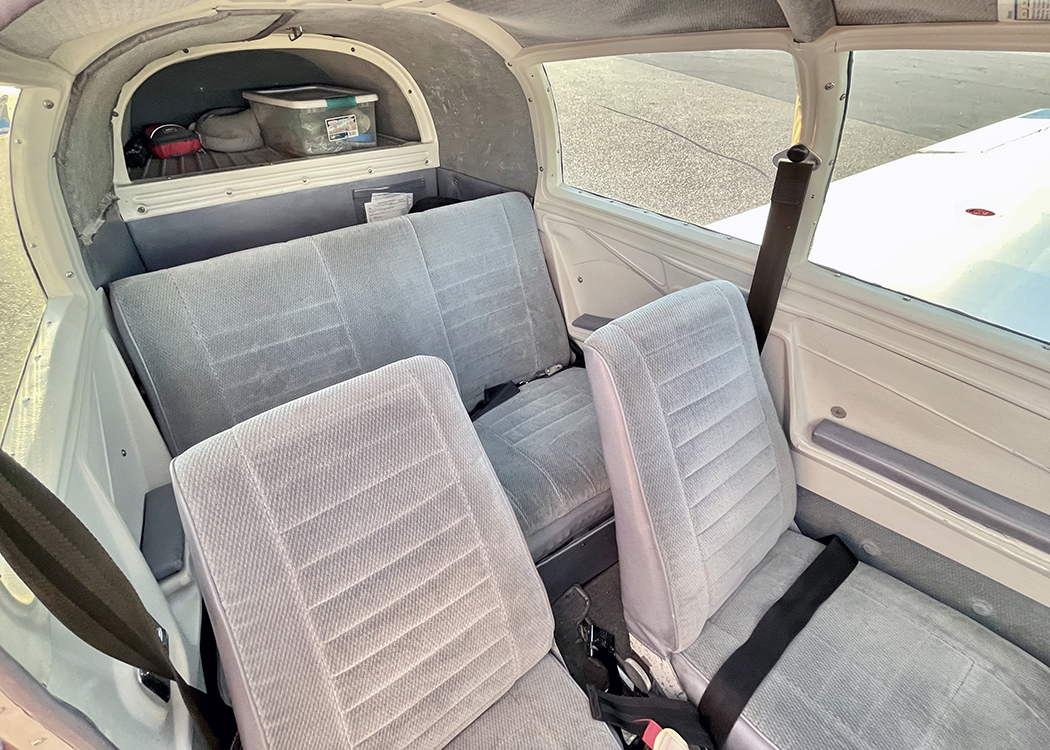 1966 Mooney M20E Interior 1
1966 Mooney M20E Exterior 11
1966 Mooney M20E Exterior 10
1966 Mooney M20E Exterior 9
1966 Mooney M20E Exterior 8
1966 Mooney M20E Exterior 7
1966 Mooney M20E Exterior 6
1966 Mooney M20E Exterior 5
1966 Mooney M20E Exterior 4
1966 Mooney M20E Exterior 3
1966 Mooney M20E Exterior 2
1966 Mooney M20E Exterior 1
1966 Mooney M20E Interior 2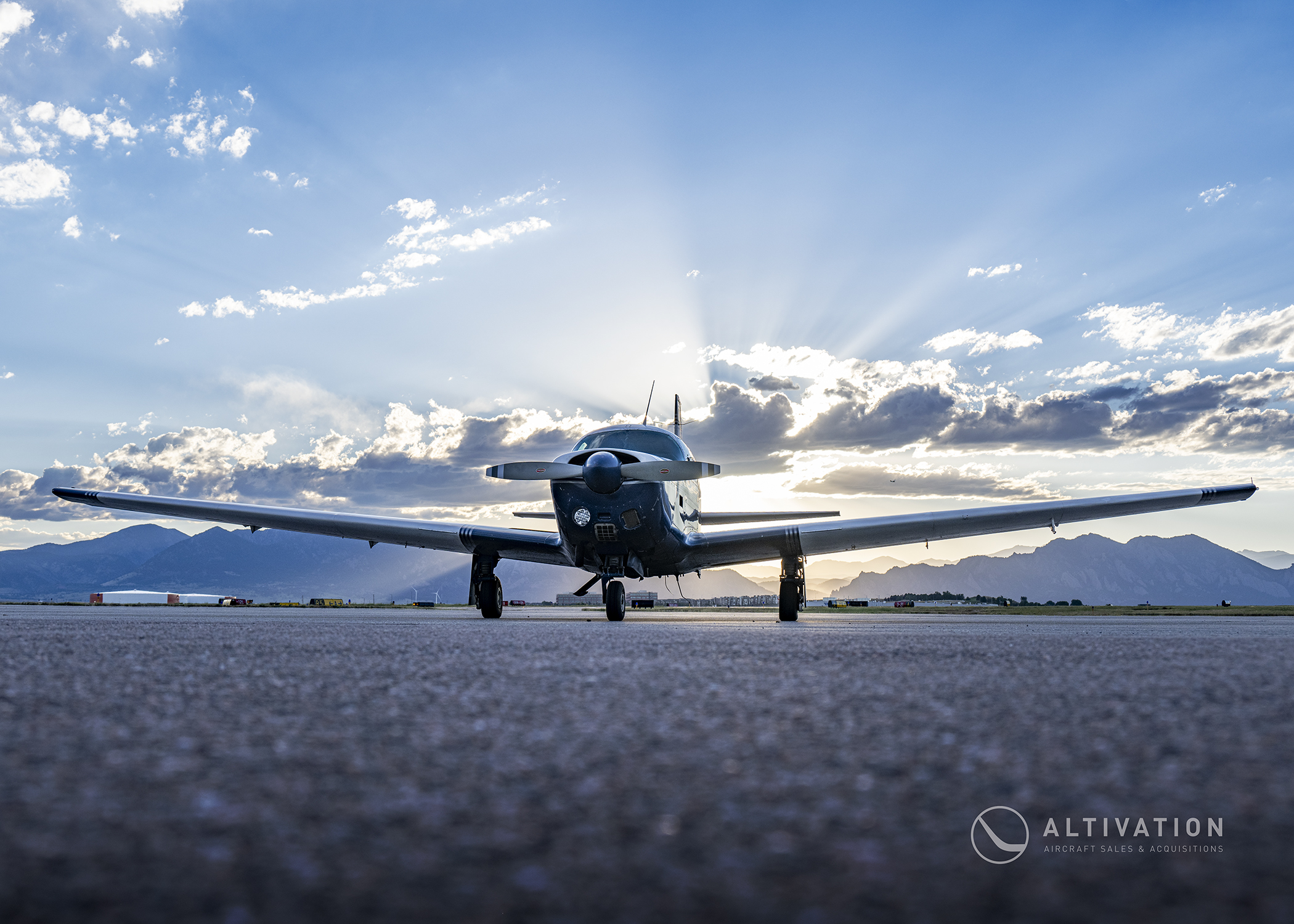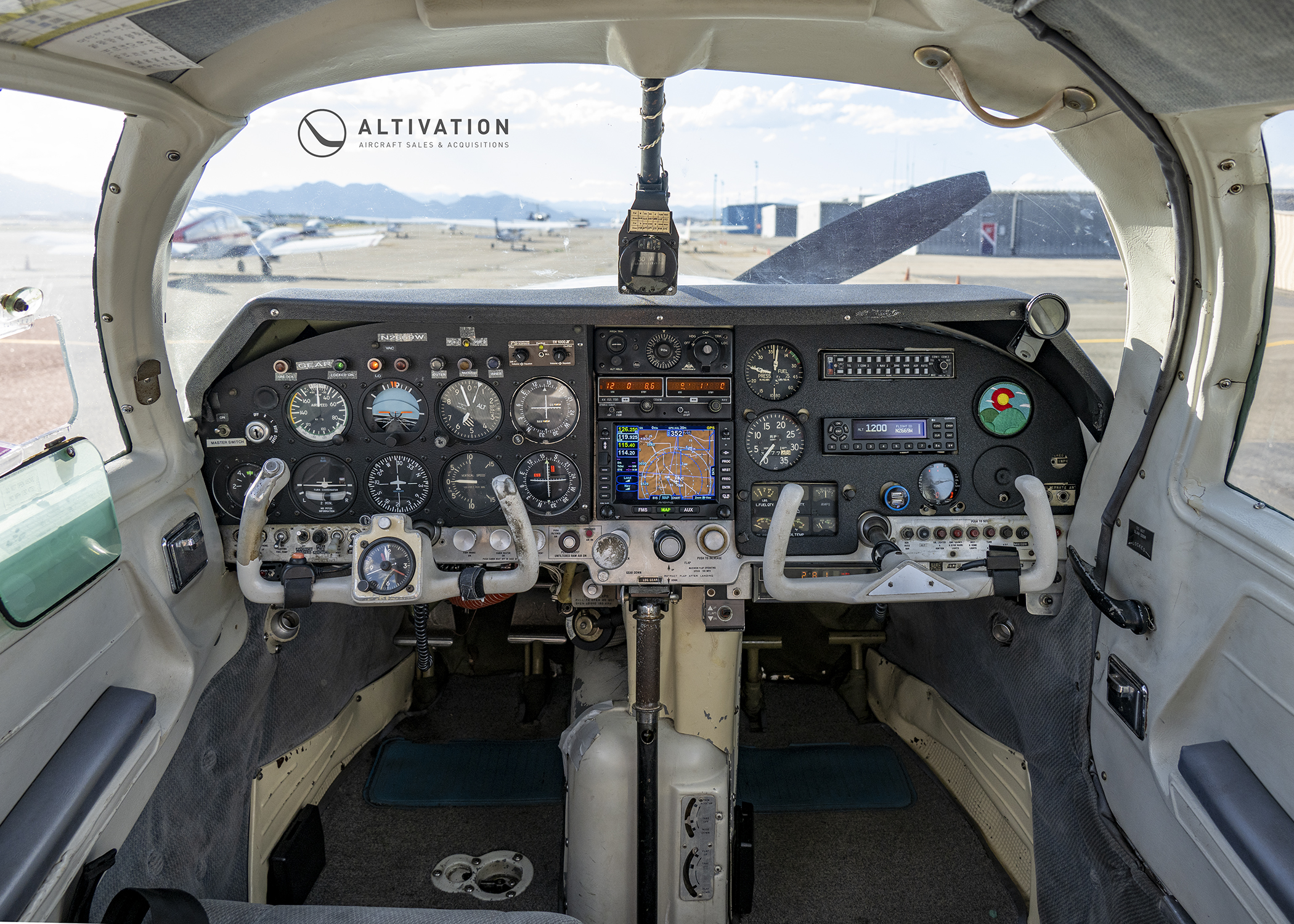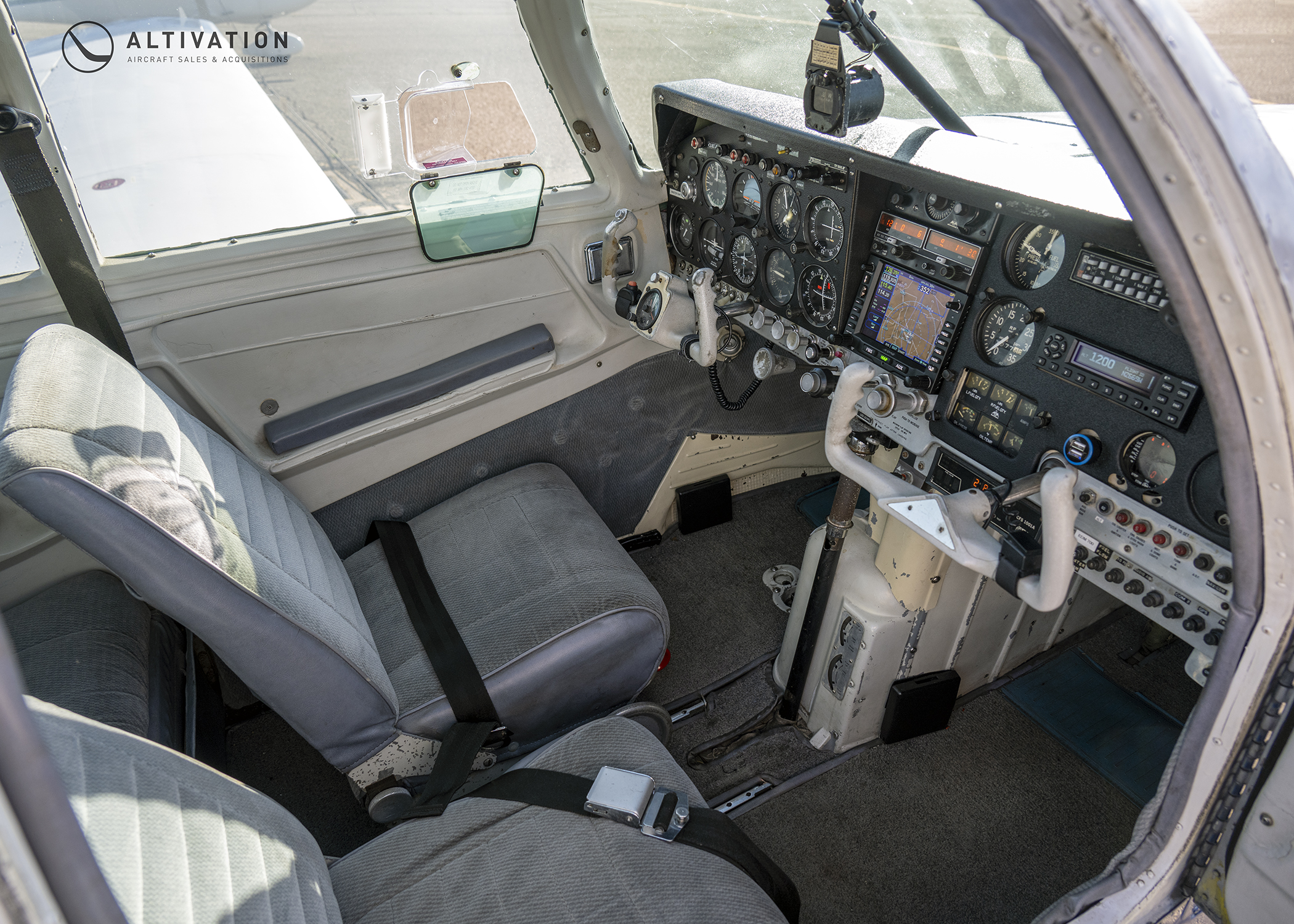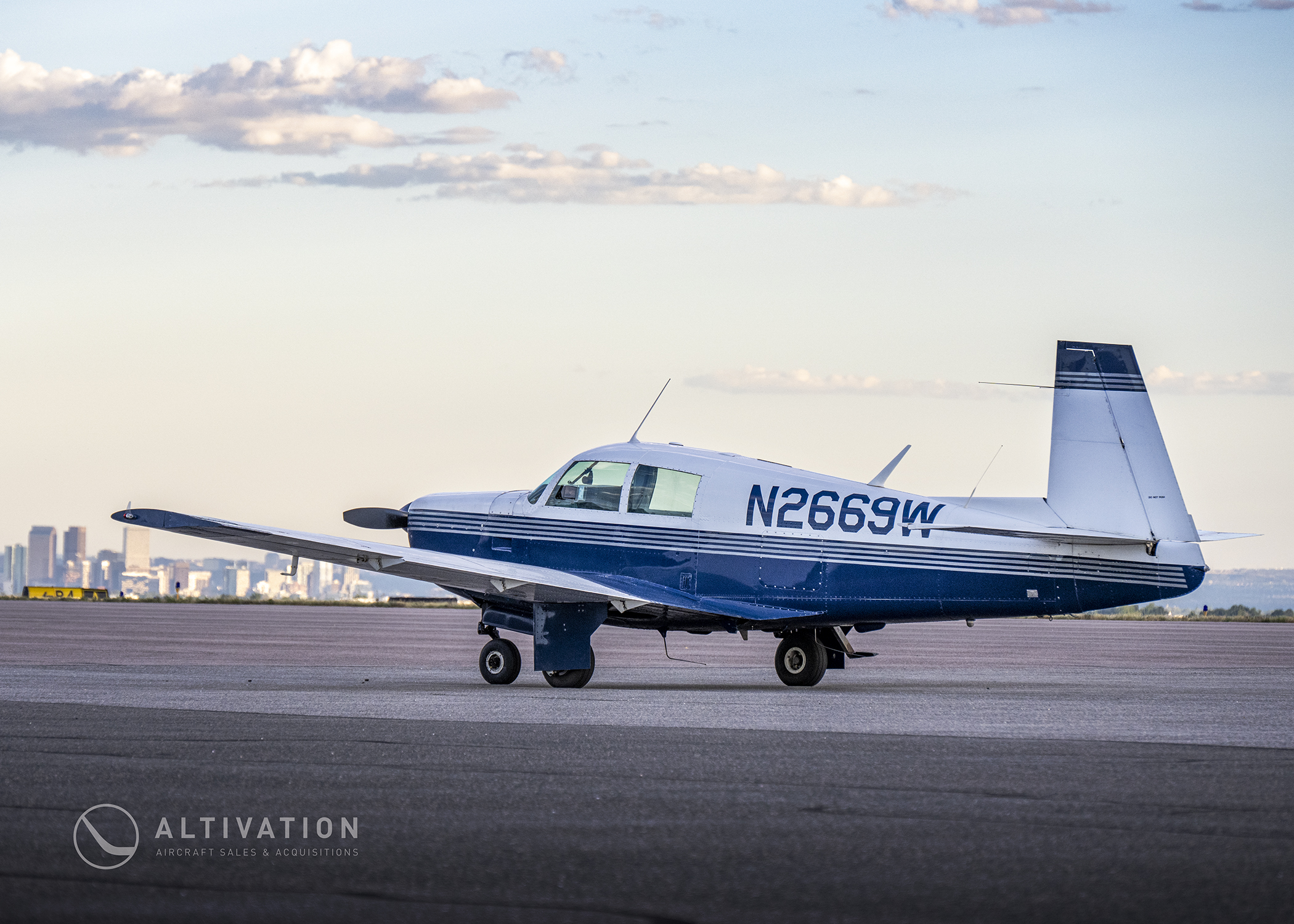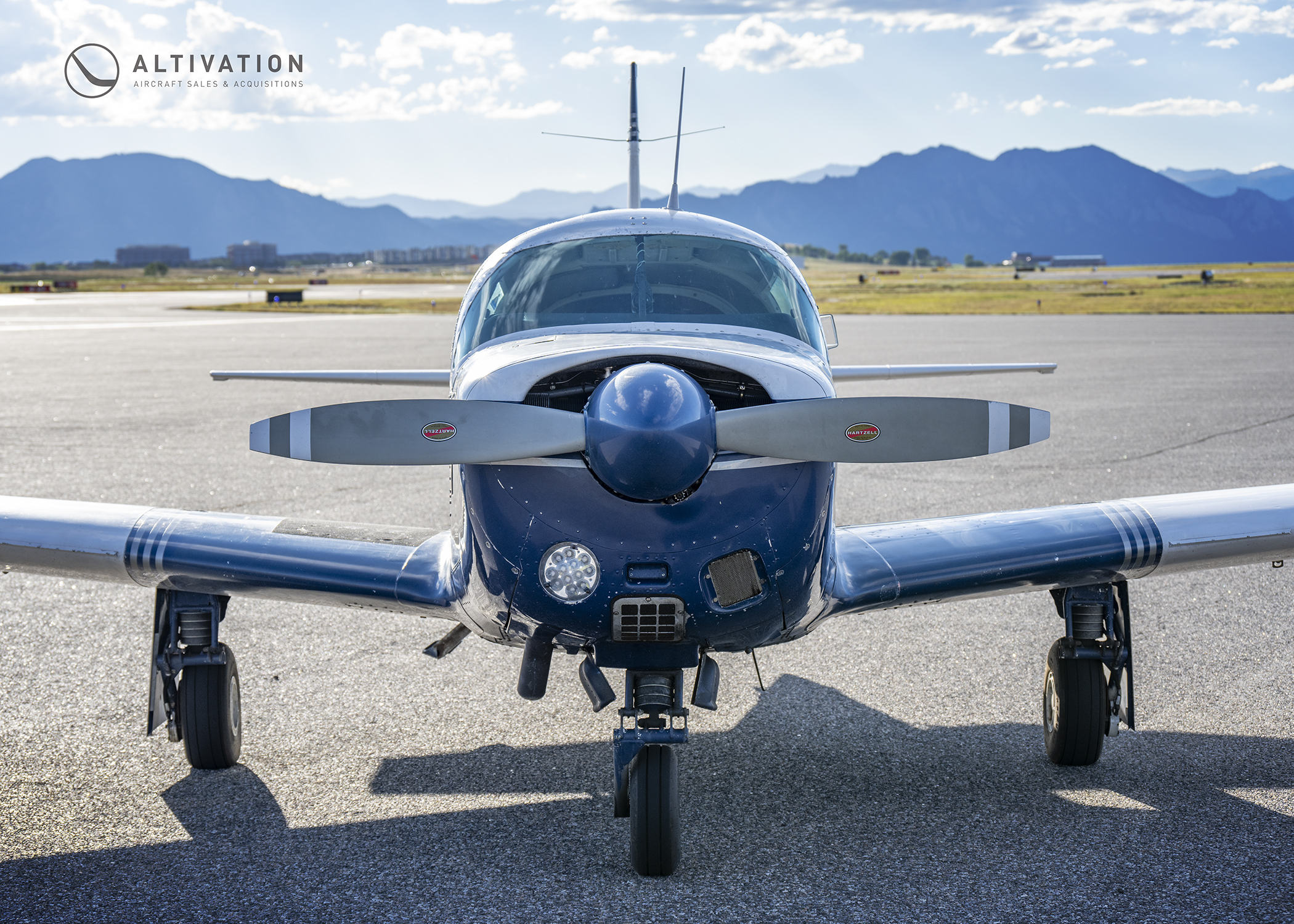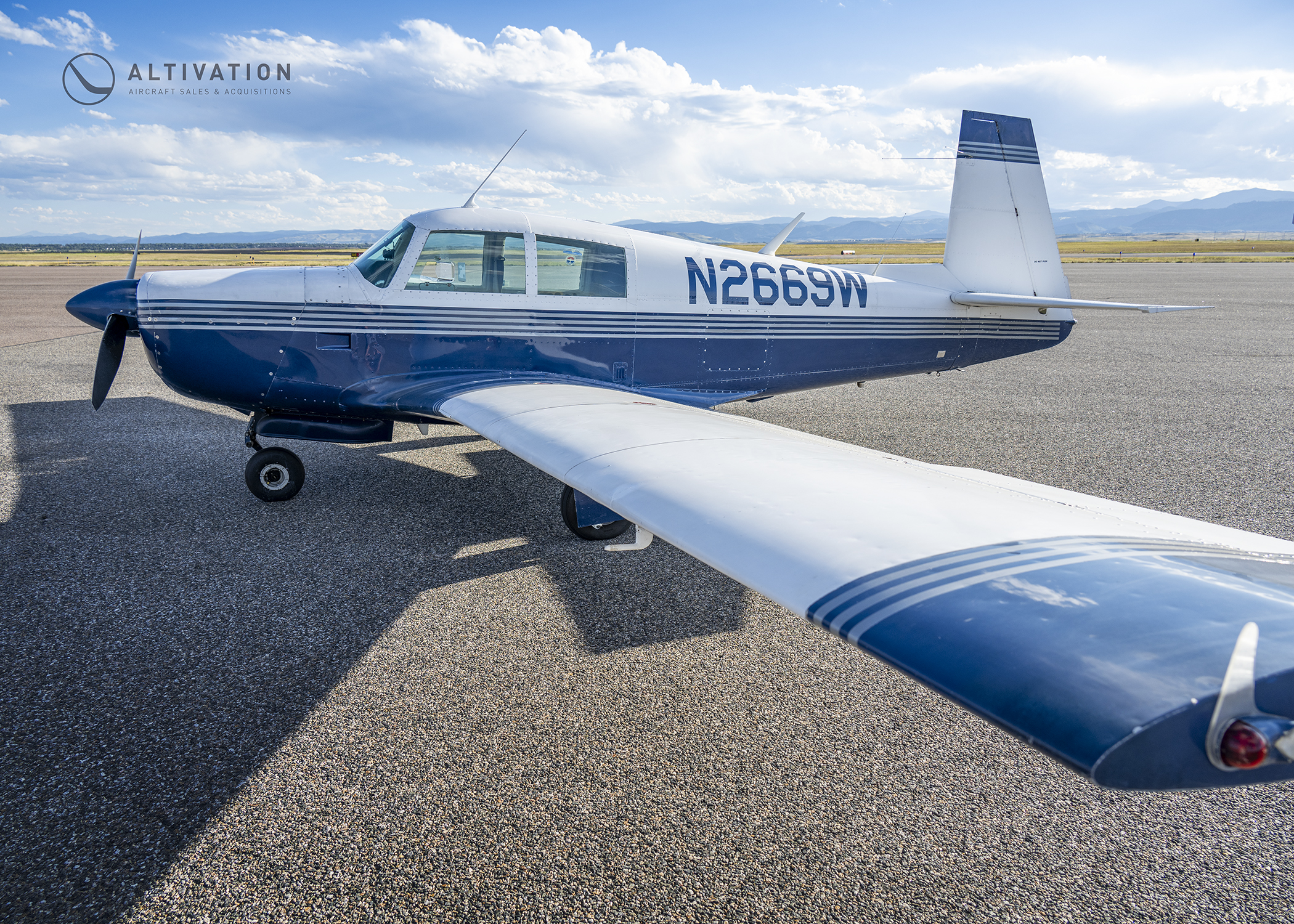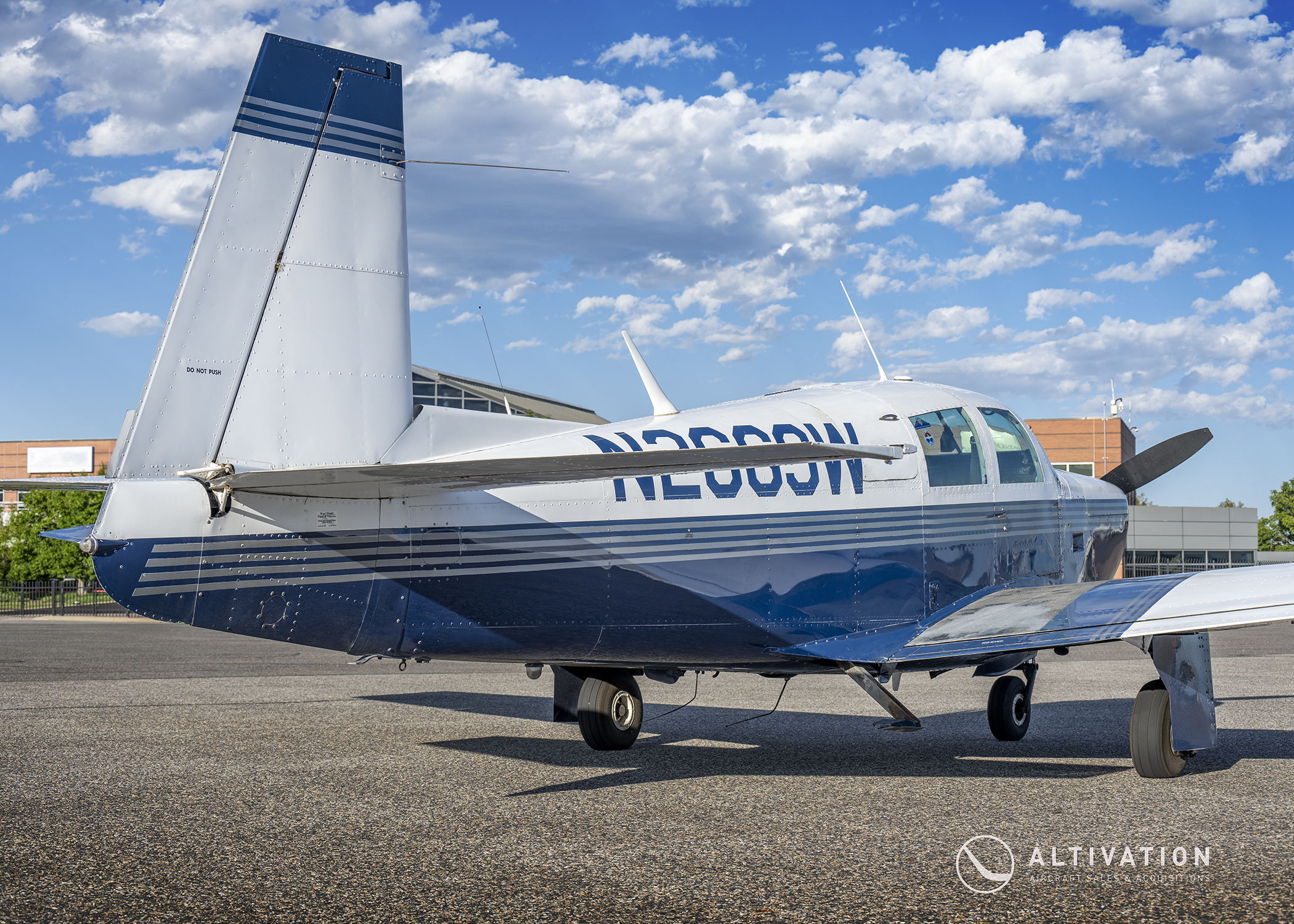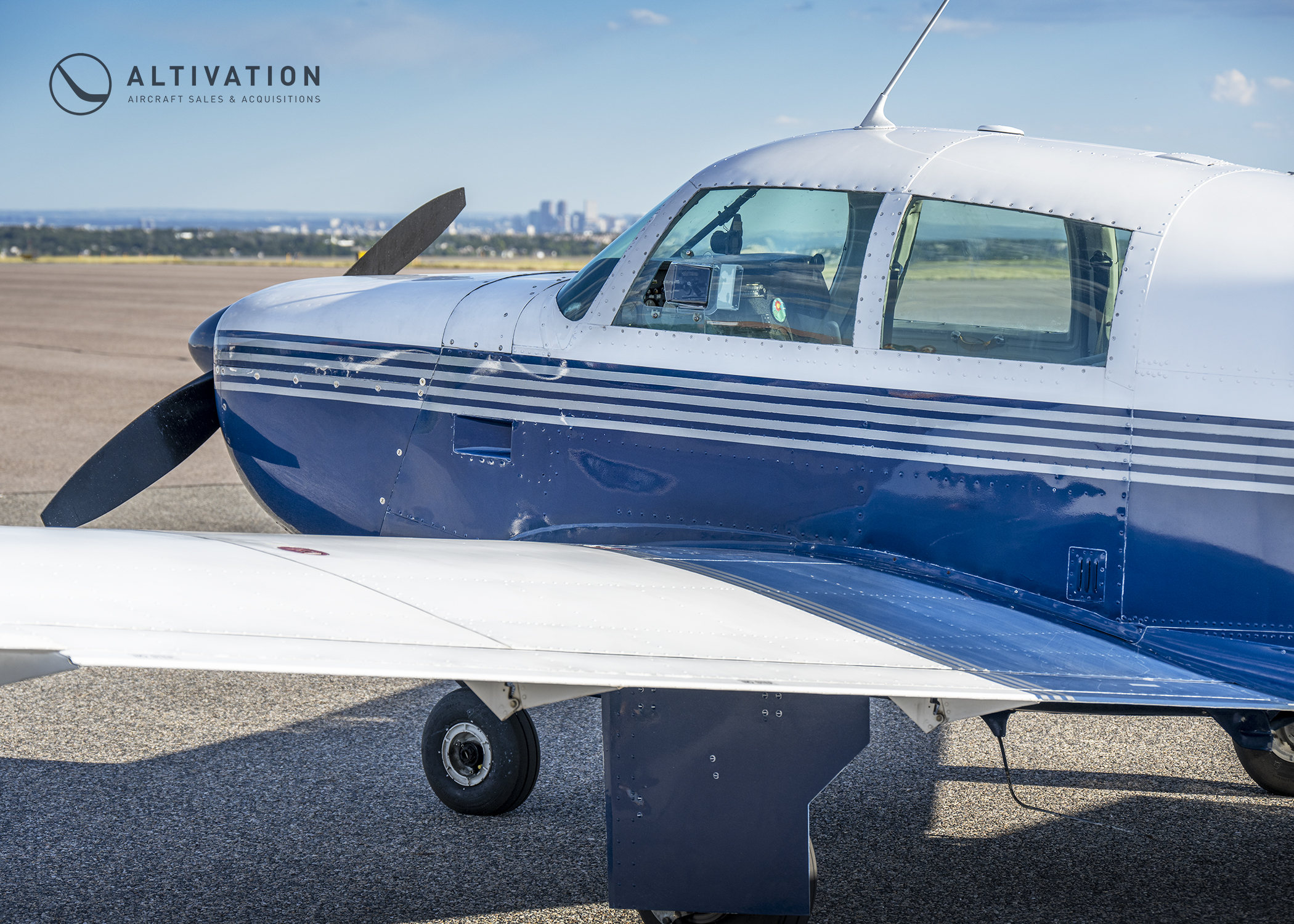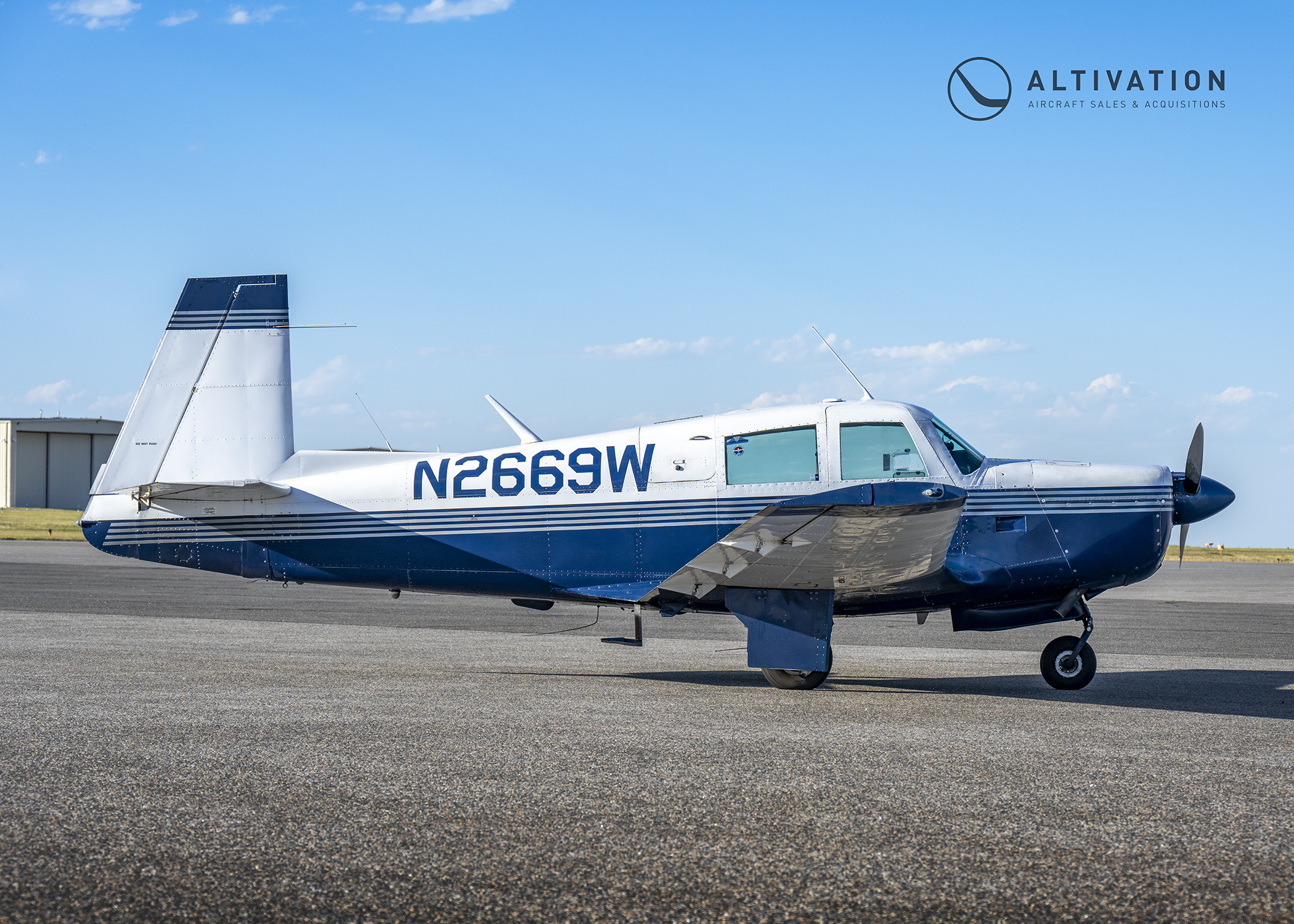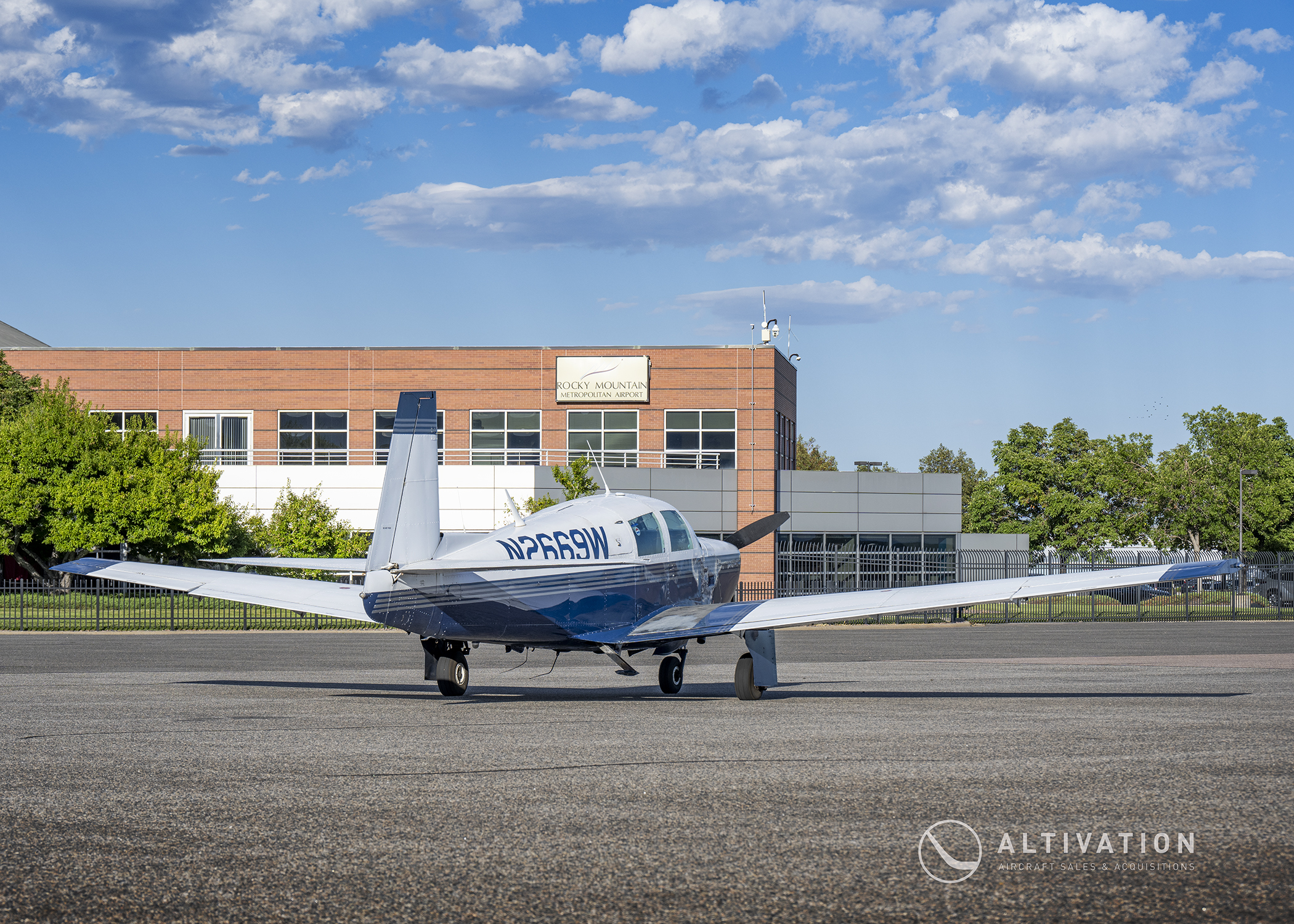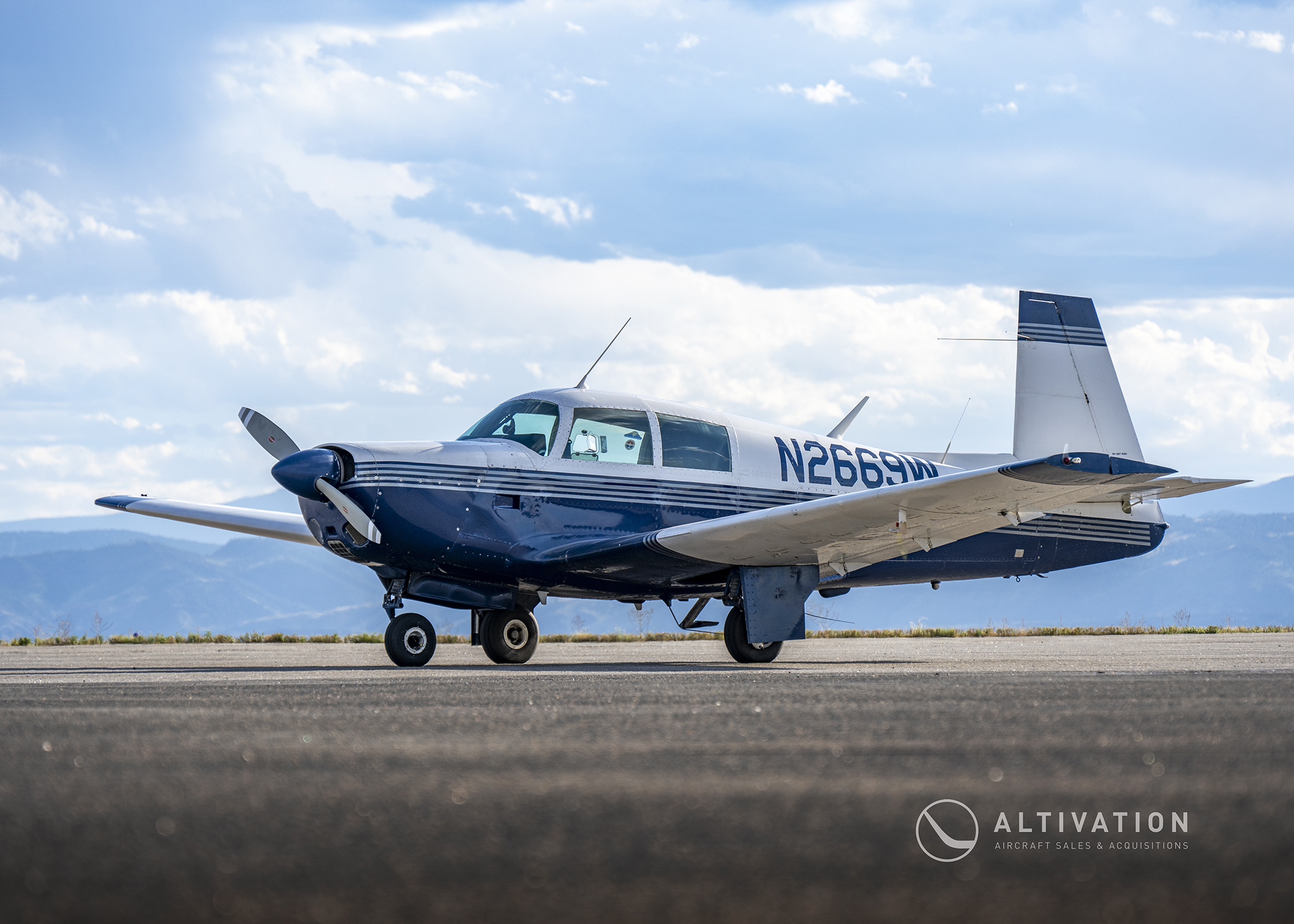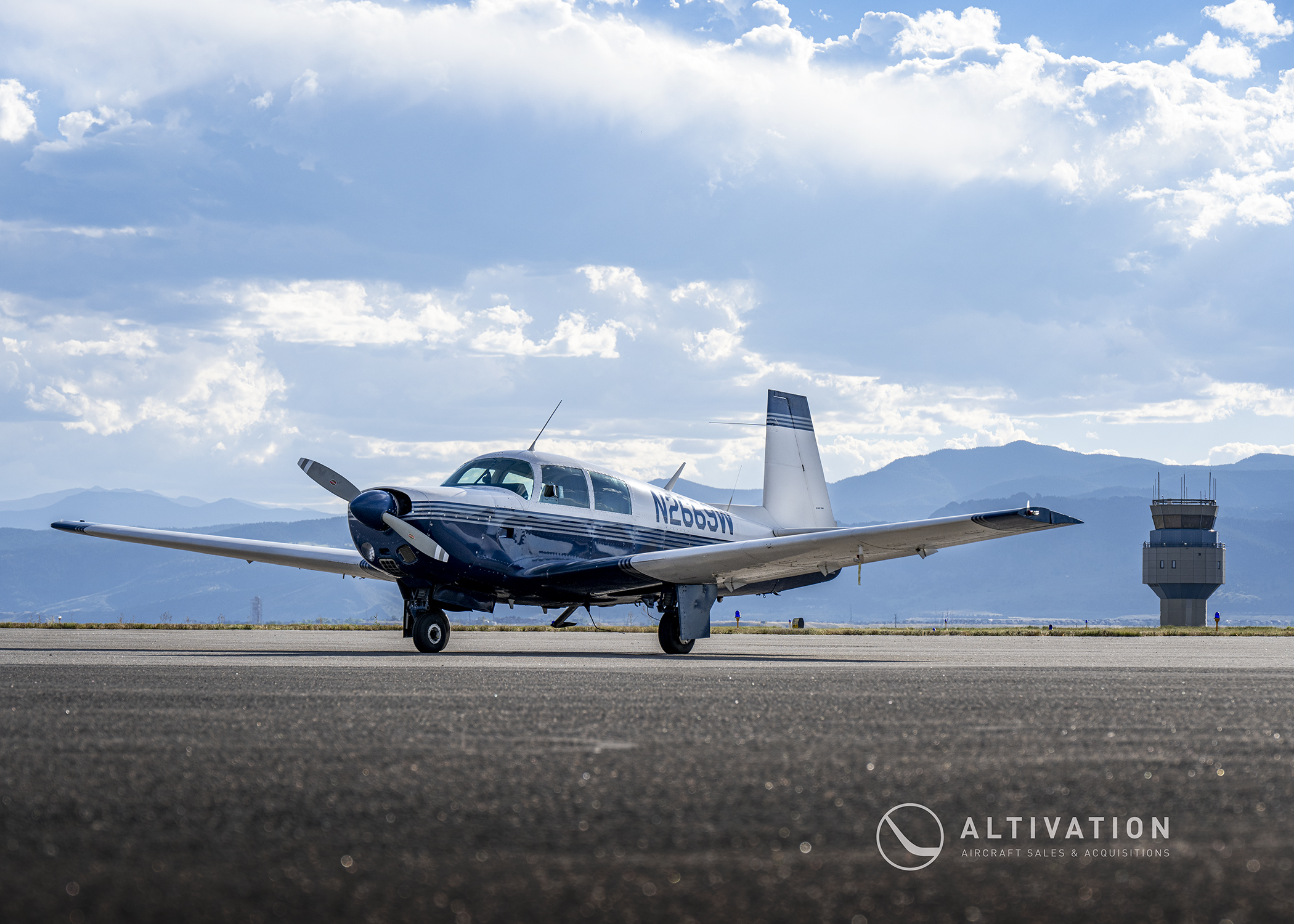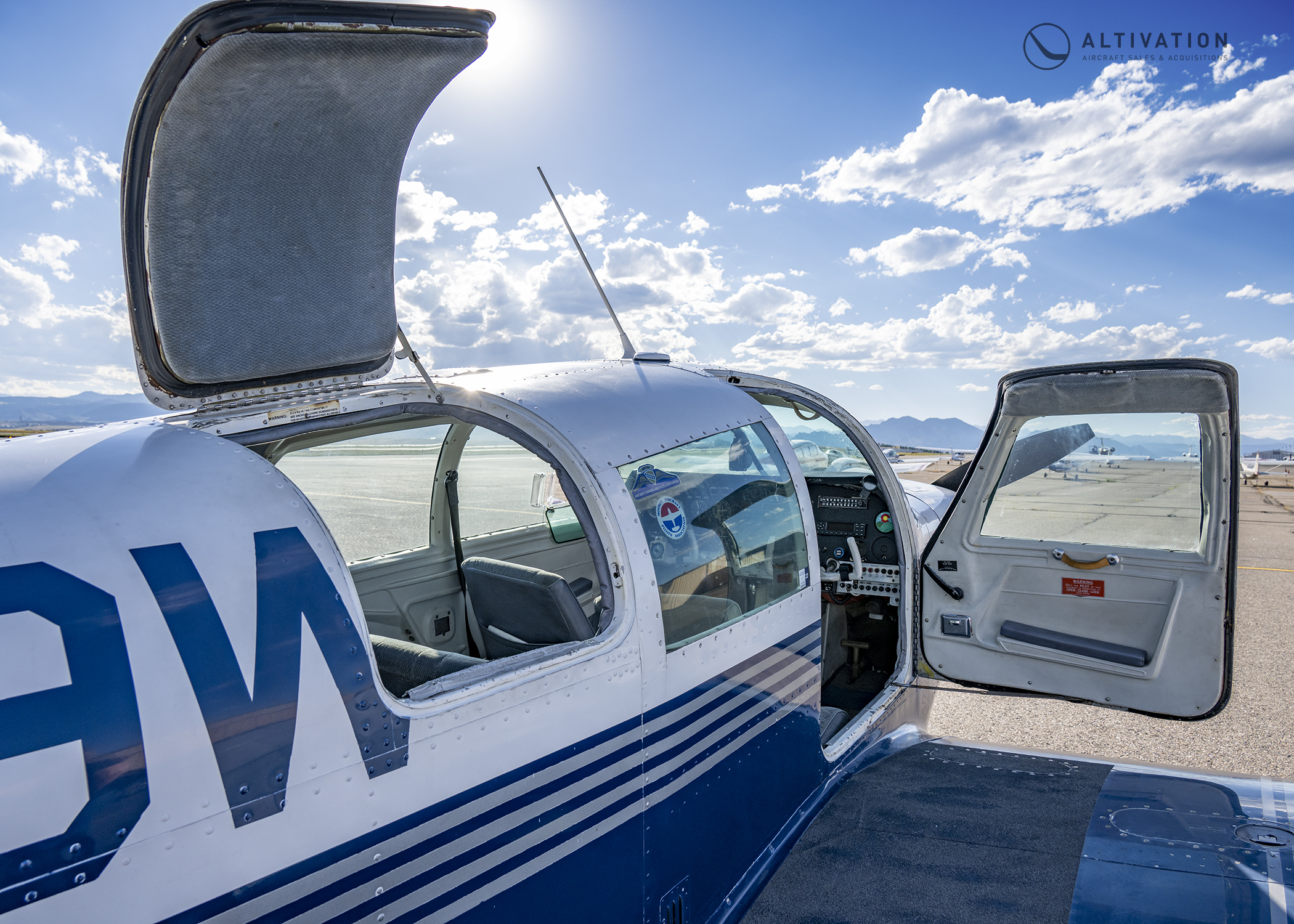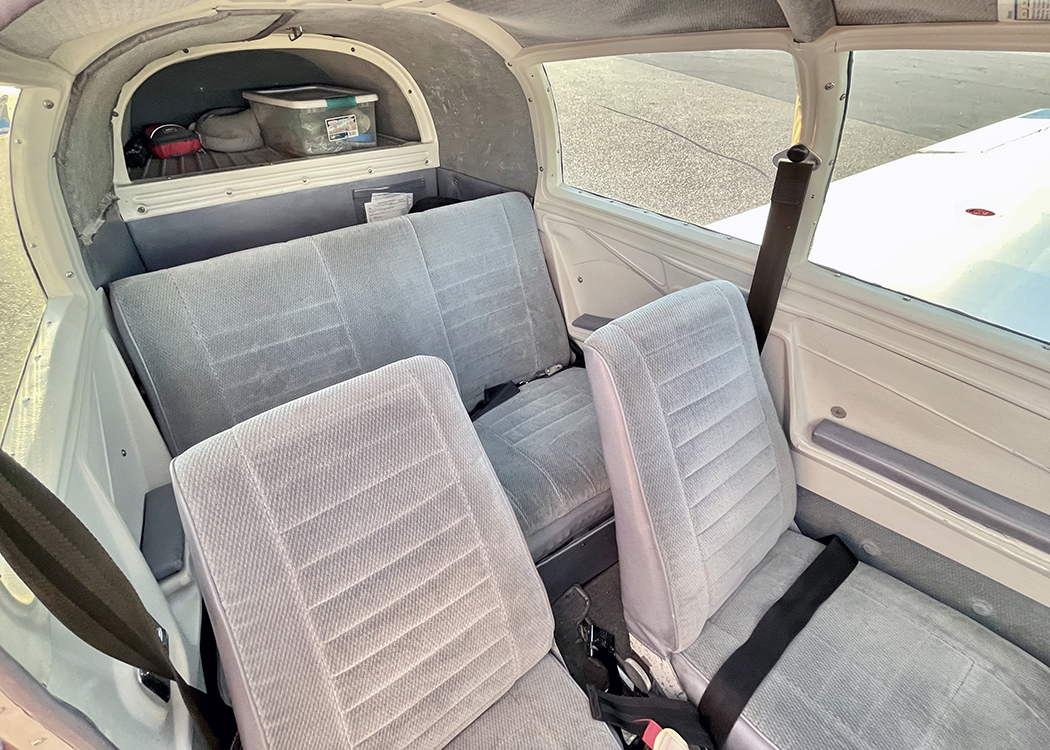 For More Information Contact ~ Chris Swathwood ~ sales@altivationaircraft.com ~ Phone: +1-720-663-9281
Specifications subject to verification by purchaser