SOLD
Currently undergoing fresh annual inspection!
AIRFRAME / ENGINE:
Lycoming O-540-A1A5
Total Time Since New (TTSNEW) Hrs 4,824
Time Since Major Overhaul (TSMOH) Hrs 1,877
Propeller: Hartzell with 50 SPOH
Compressions: #1-75, #2-72, #3-75, #4-75, #5-72, #6-74
AVIONICS
GPS: Garmin Apollo GX-55
Argus 5000 Moving Map Display
EGT/CHT Monitor
Autopilot: STEC 50
Transponder: King KT76C
ADS-B Out Compliant
INTERIOR
Configuration/PAX: 4 seats
Seating: Tan and Brown cloth and vinyl interior 7/10
EXTERIOR 
Colors: White w/Red and Black trim
7/10
Painted 1996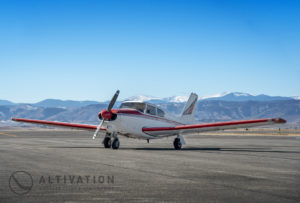 Additional Information:
Family owned for the past 15 years. Logs since new, with all AD's complied with, wingtip mod STC. 90 gallons of fuel, with 30 gallon mains and 15 gallon aux on each side. Damage history from gear up in 1985, and slight hail on the horizontal stab. Aircraft is currently completing a fresh annual inspection at KBJC. A great cross country aircraft offering over 900 nm in range, all while cruising at 157 knots and 13.5 gph.
Digital copies of logs available upon request.
For more information contact us at sales@altivationaircraft.com or 720-663-9281
Specifications:
Cruise Speed: 157 kts
Range: 900+ nm
Fuel Burn: 13.5 gph
Service Ceiling: 20,000
Weights:
Empty Weight: 1,732
Max Gross Weight 2,800
Fuel Capacity: 90 Gallons
Useful Load: 1,000+ lbs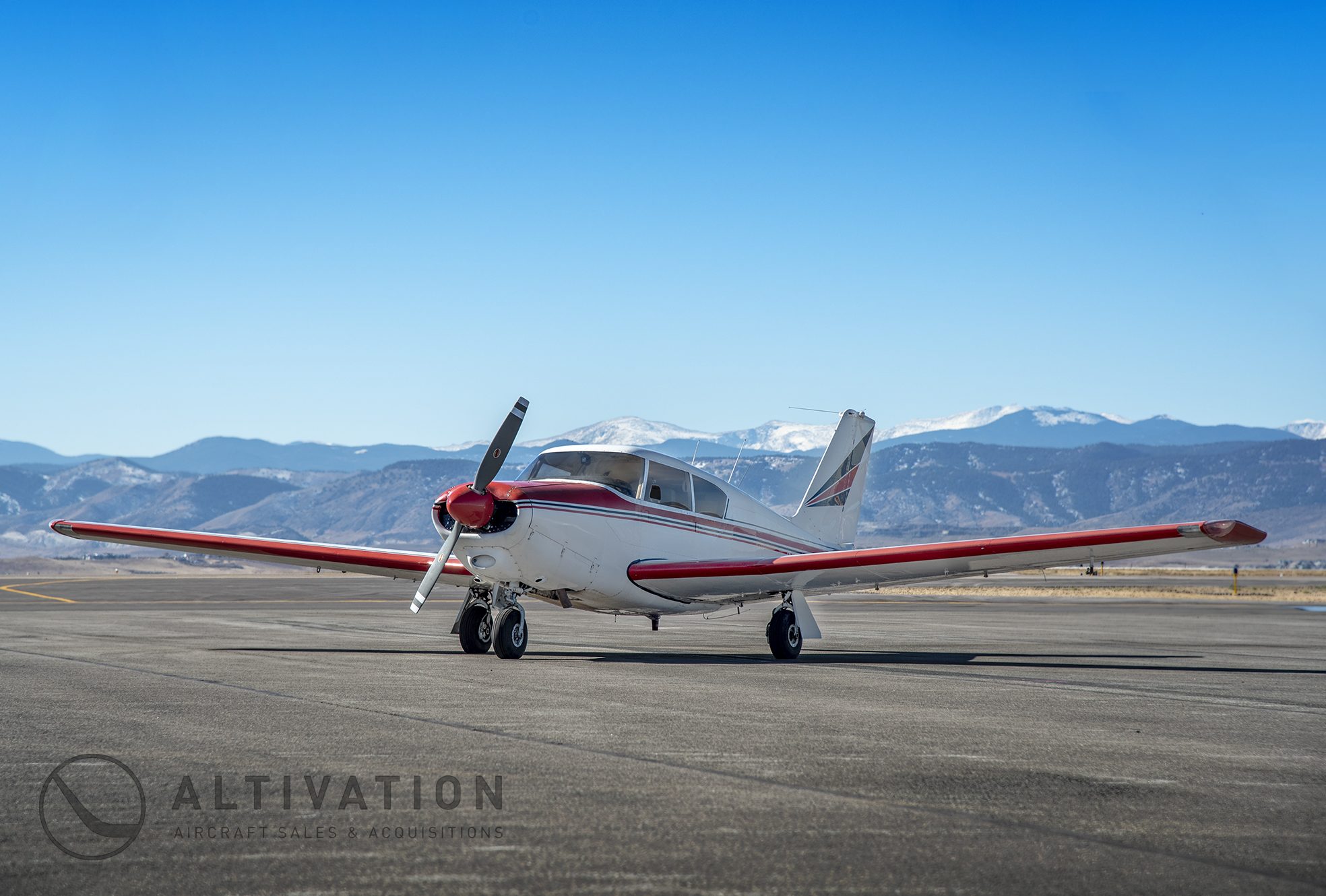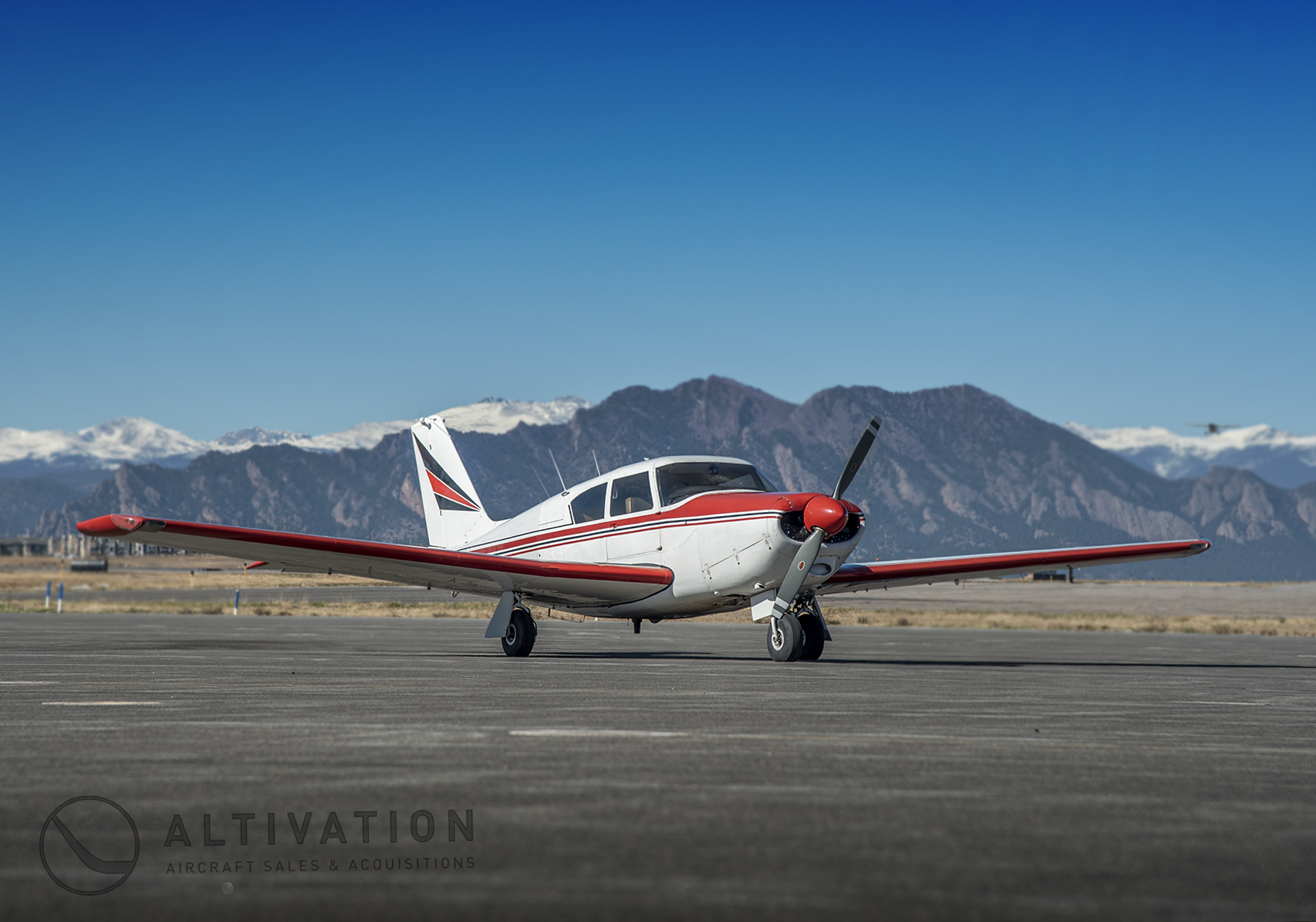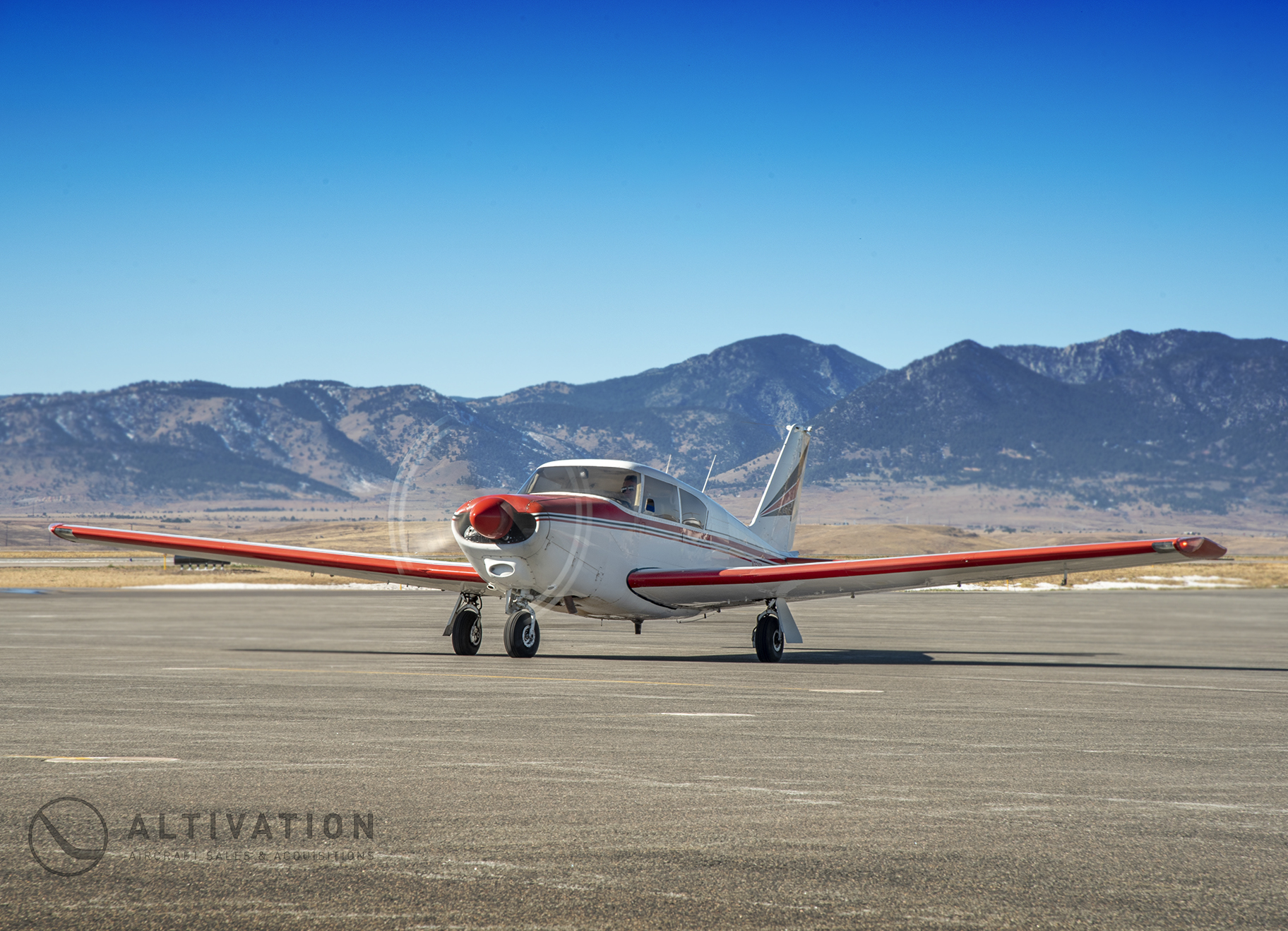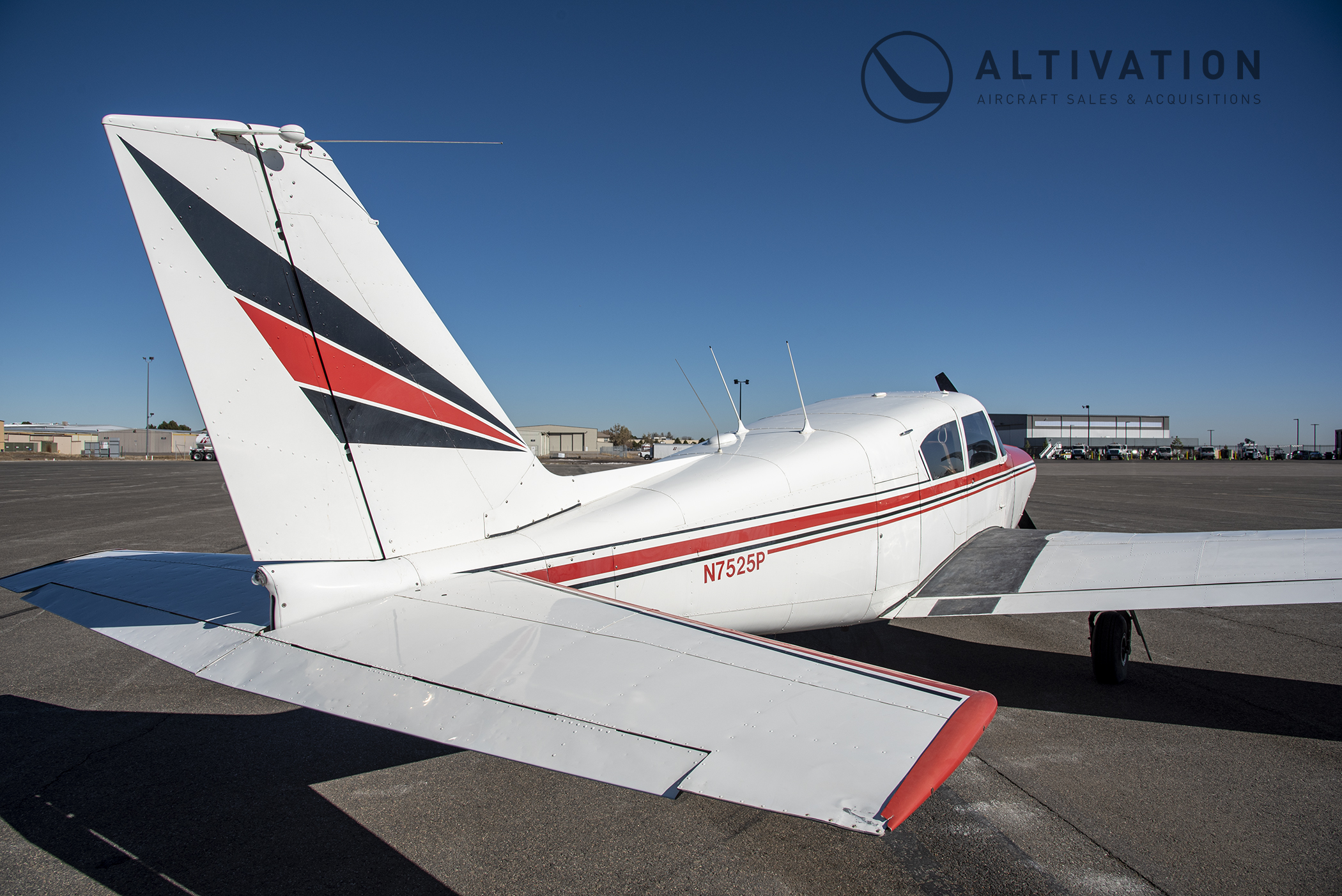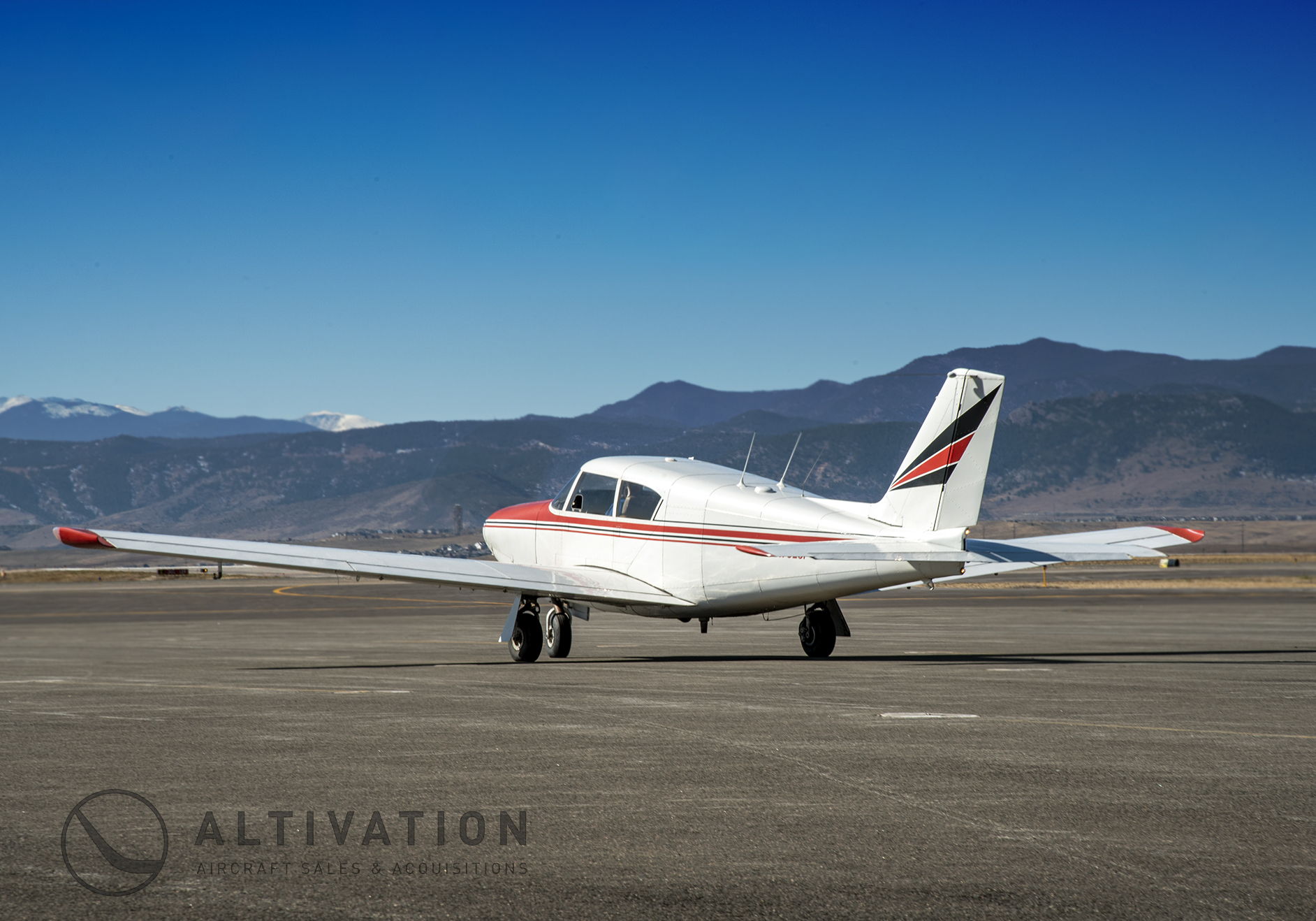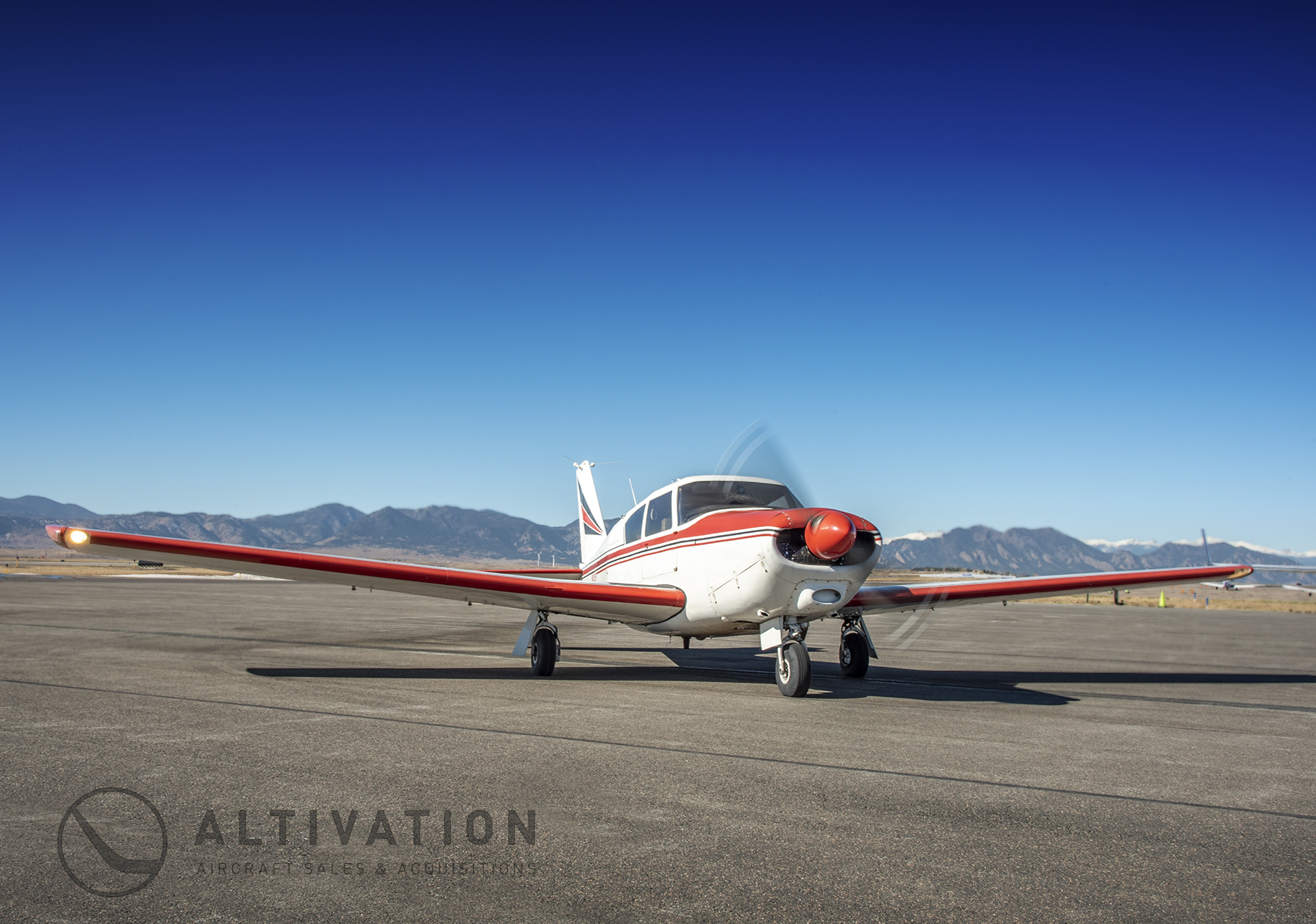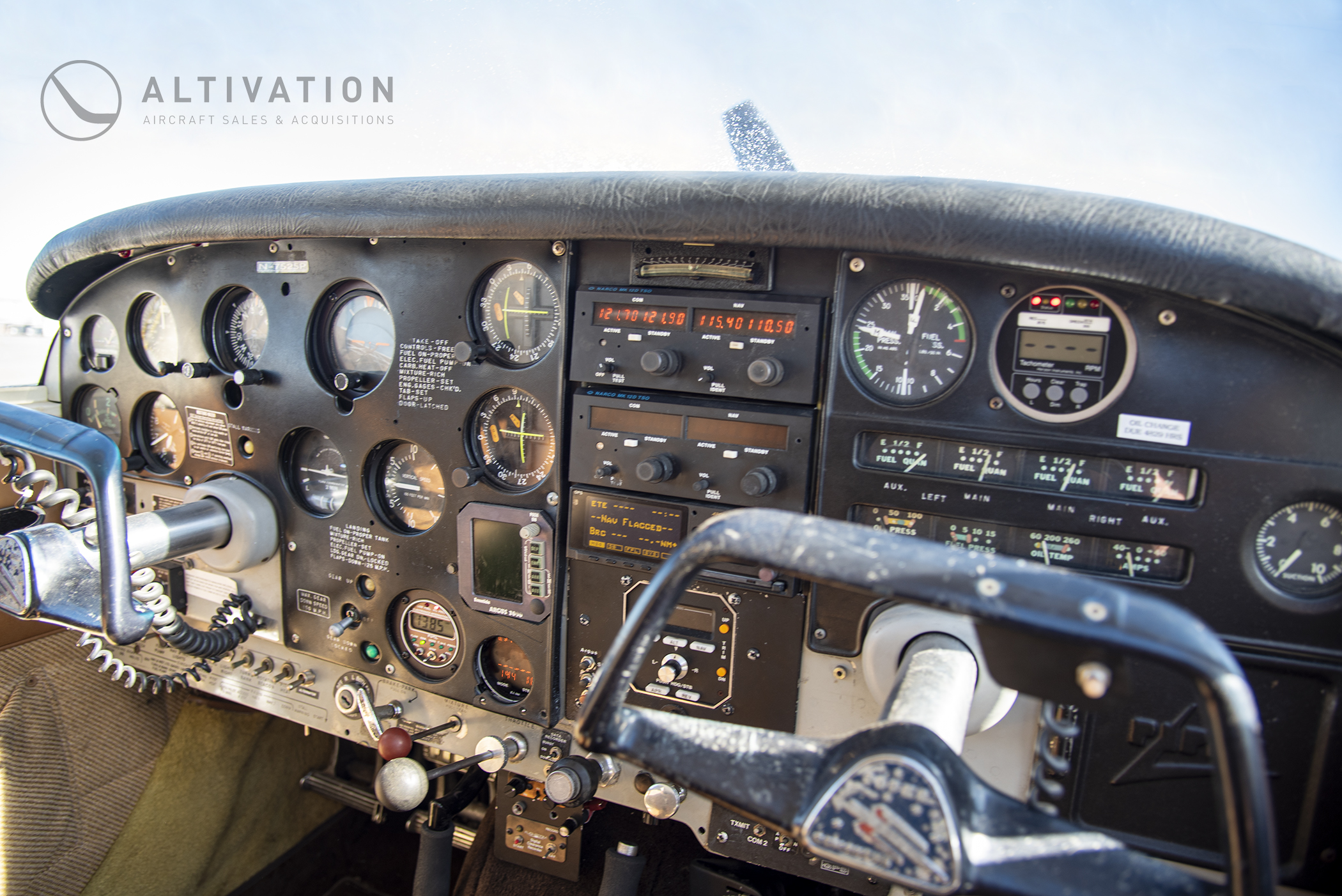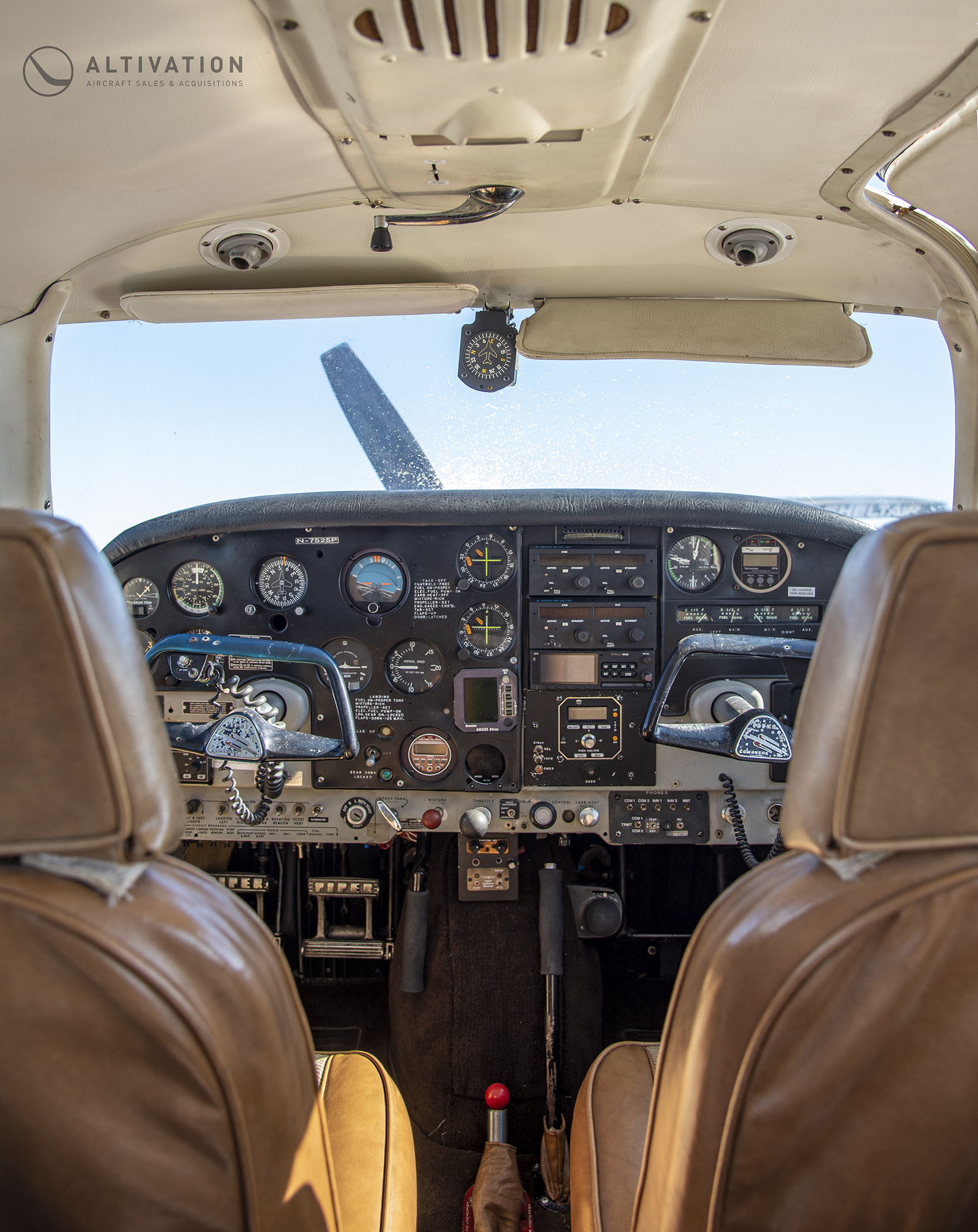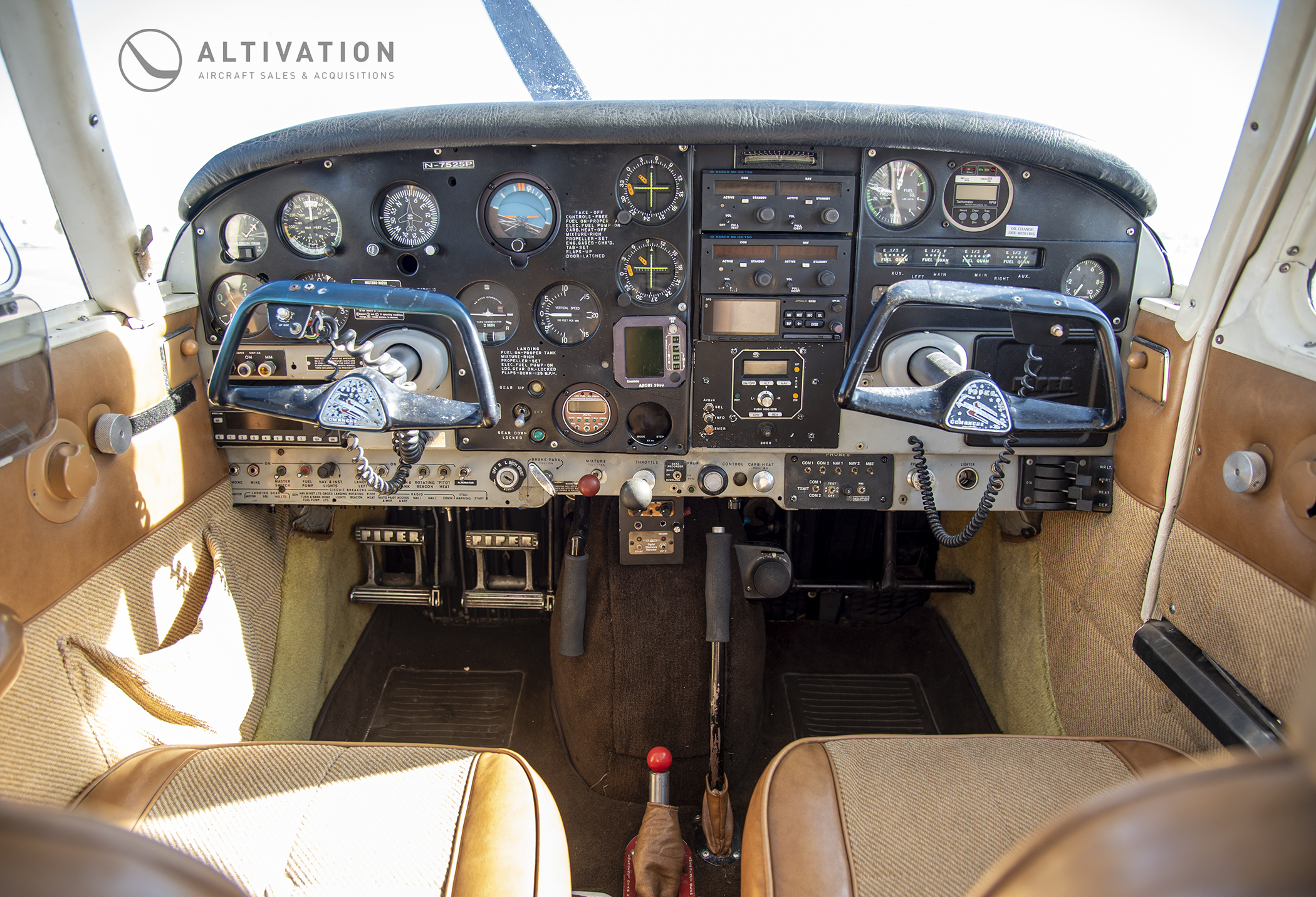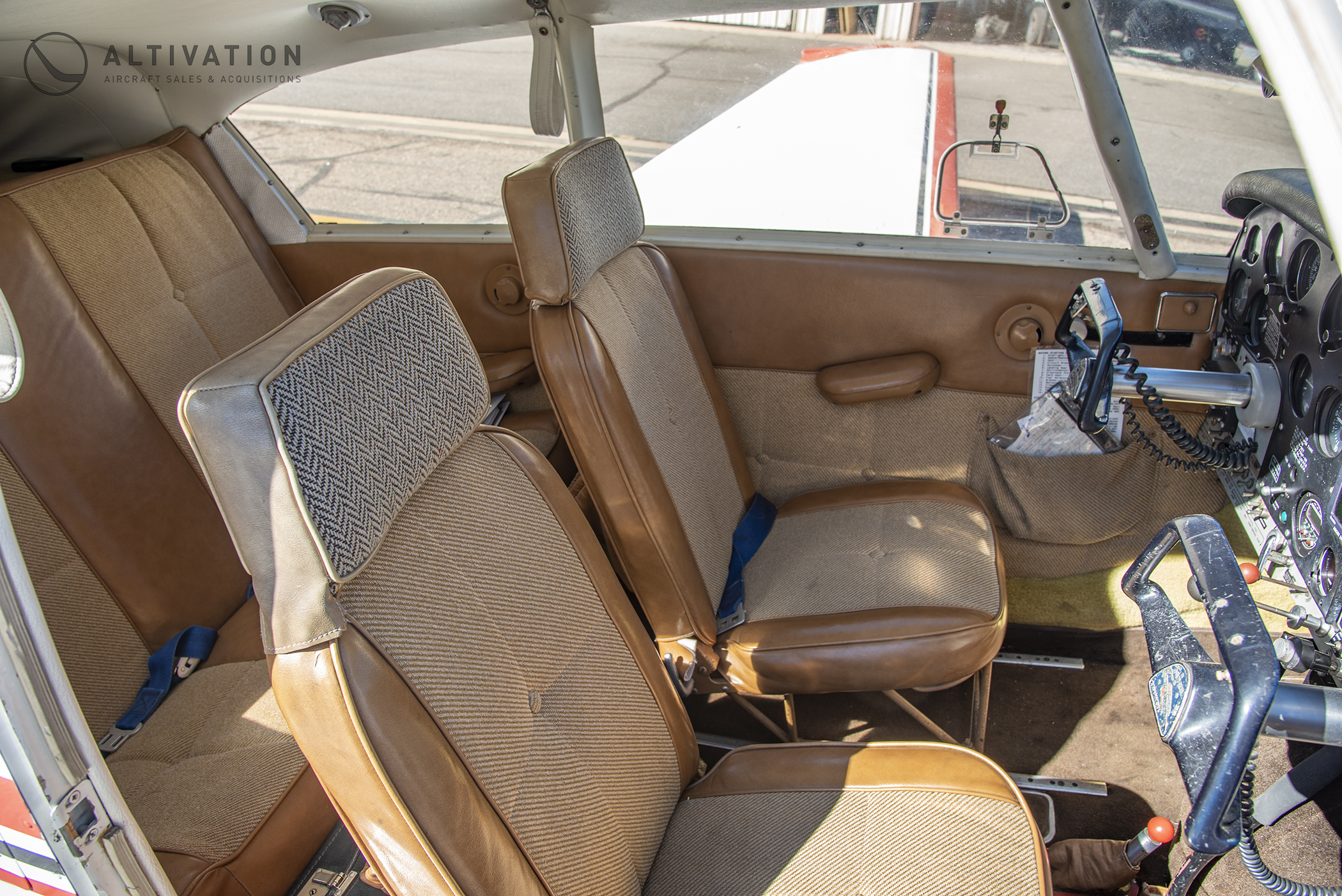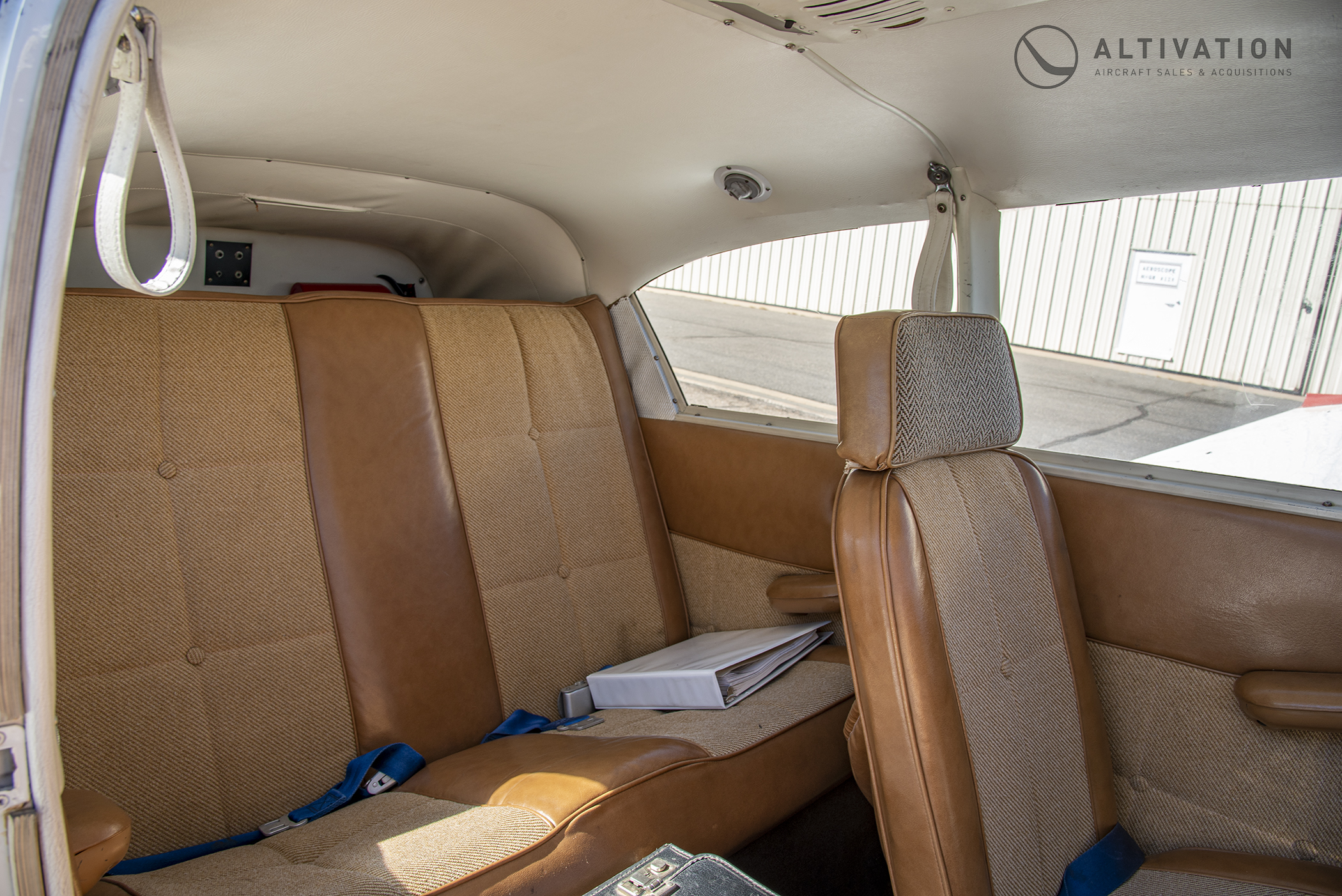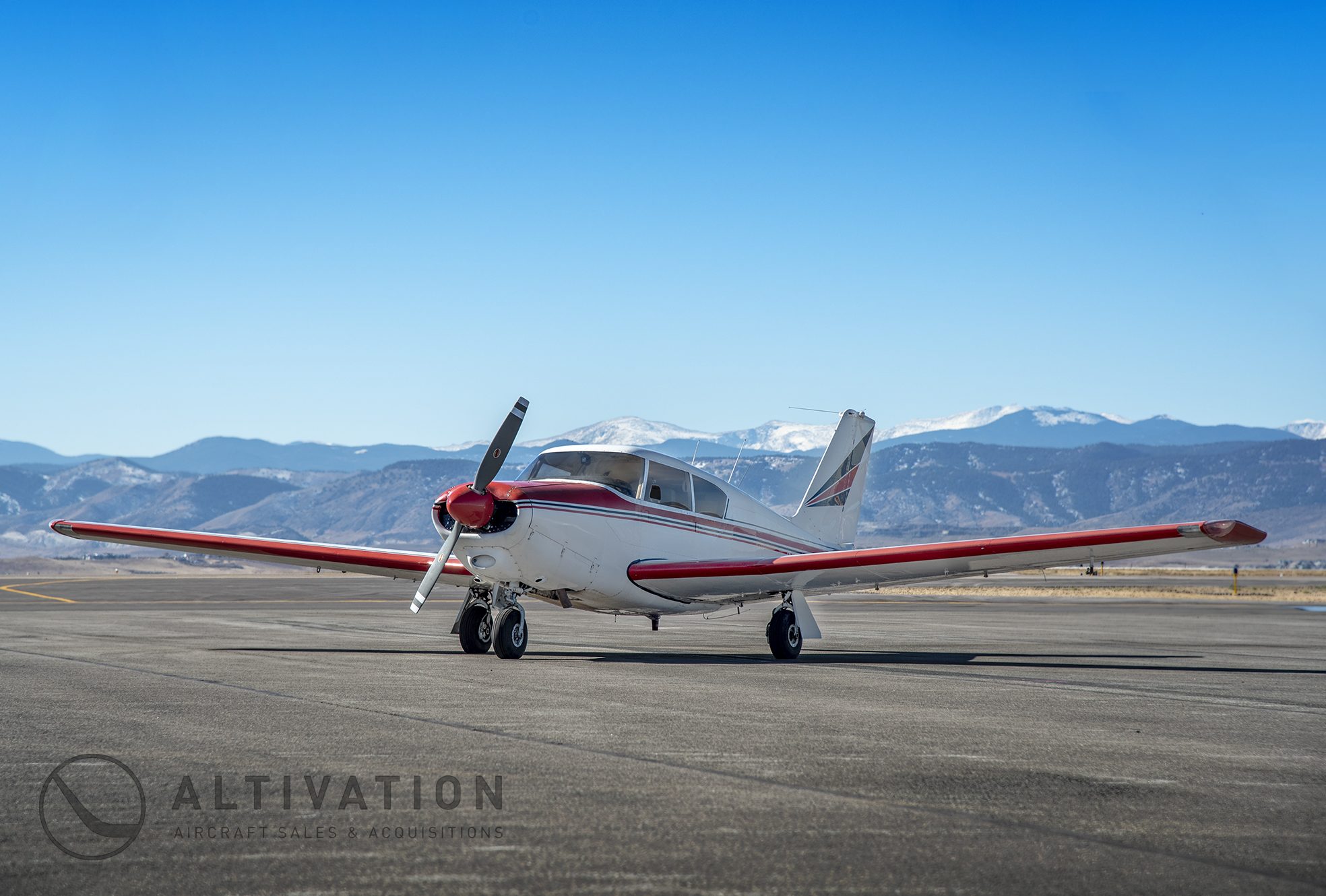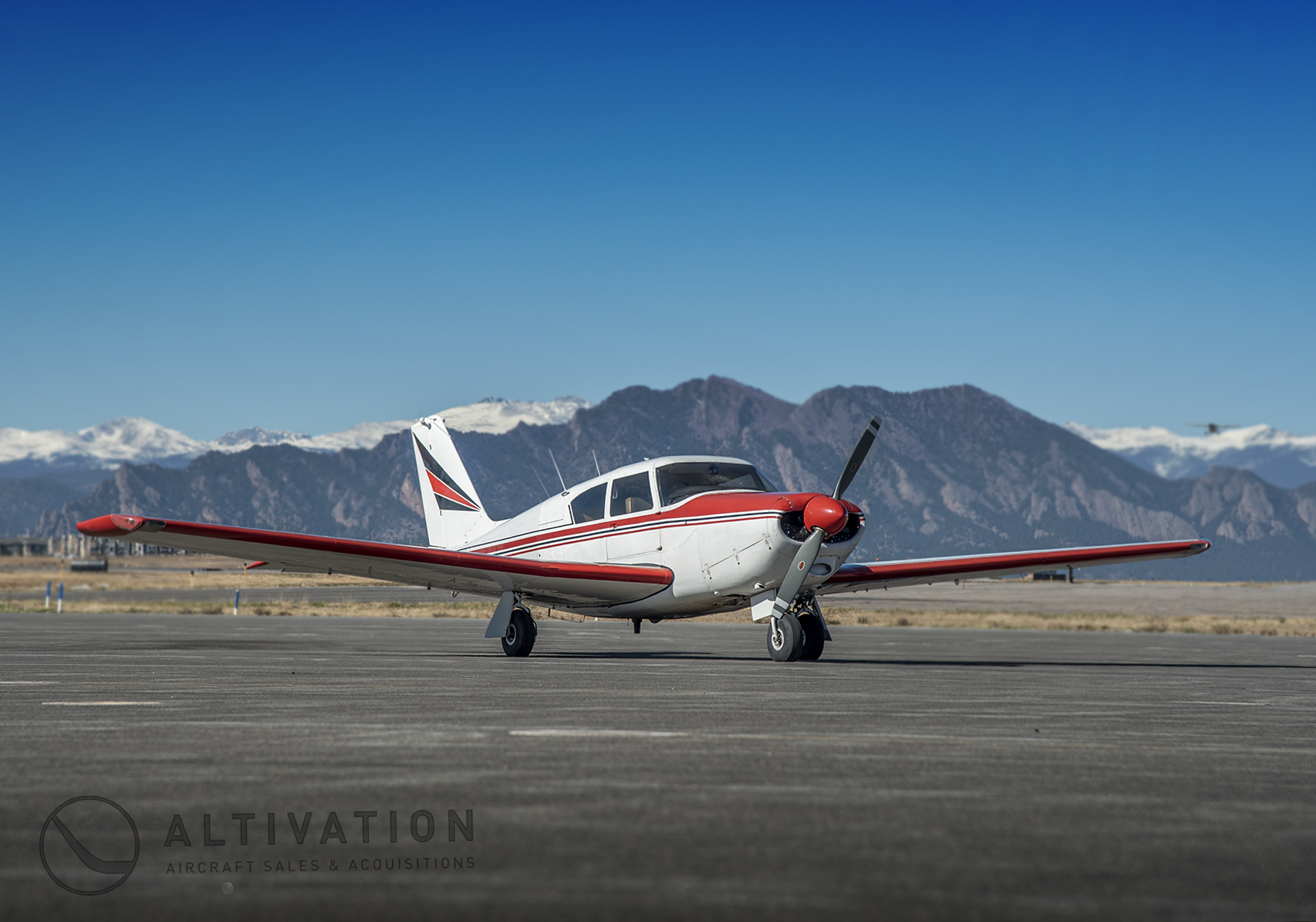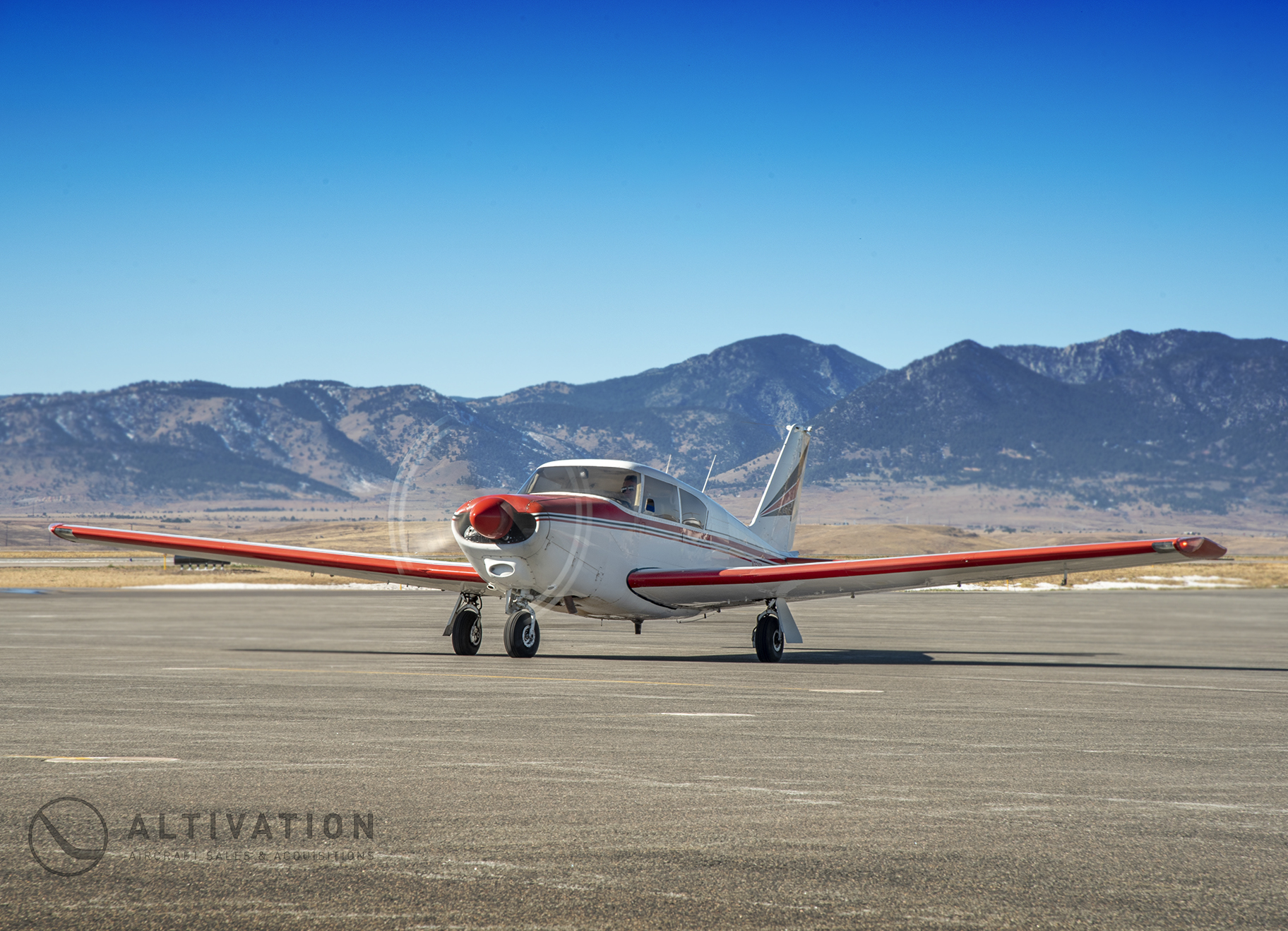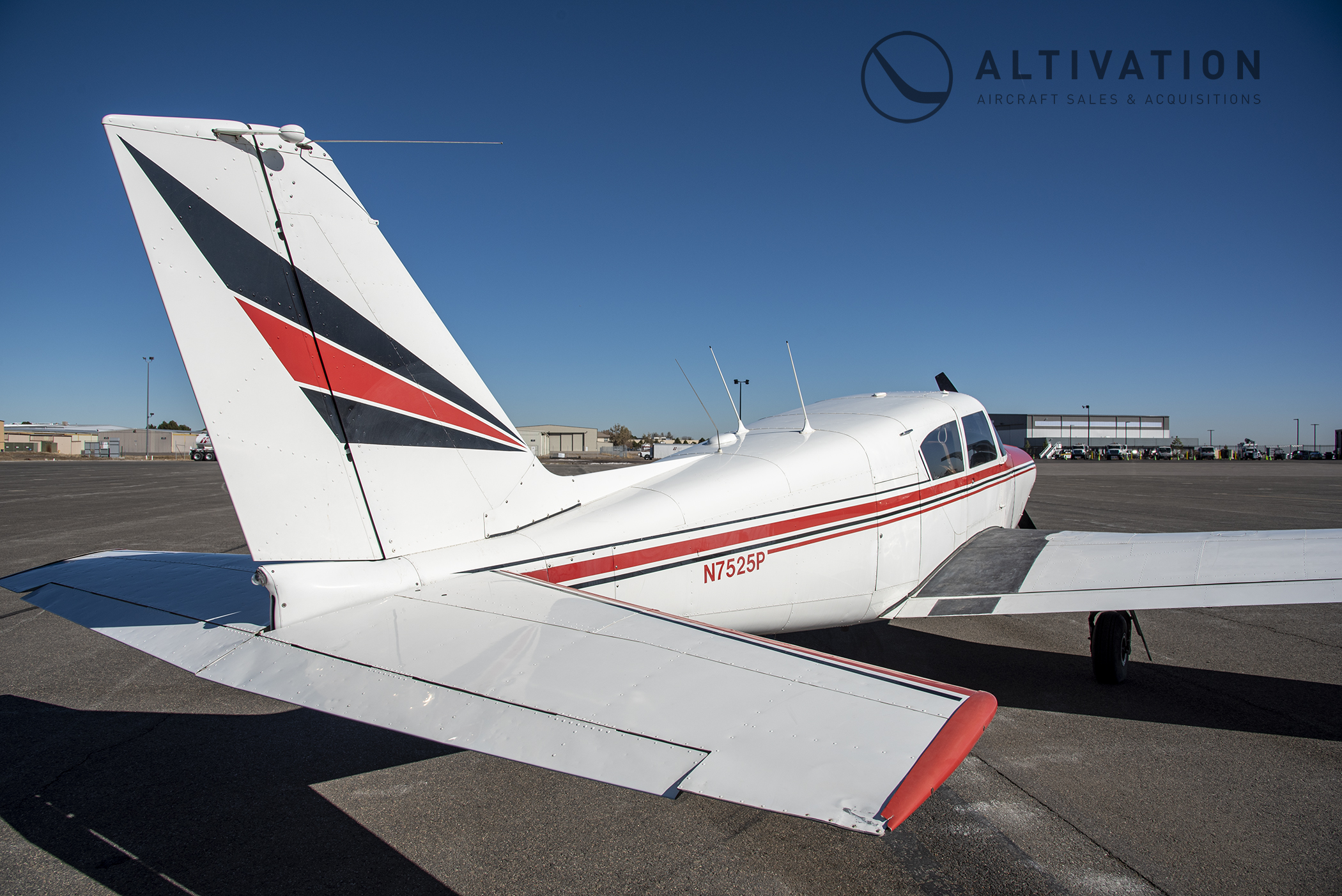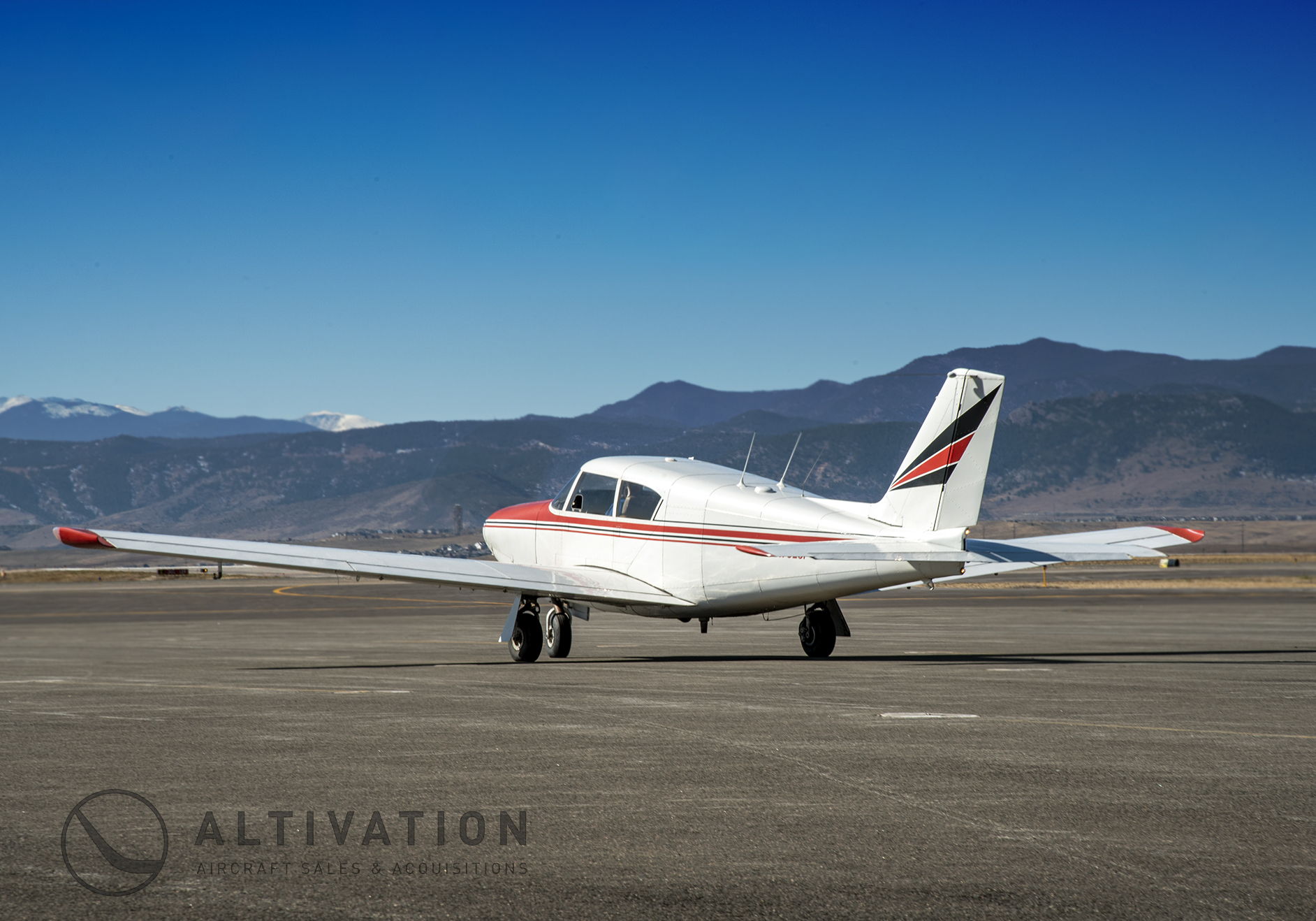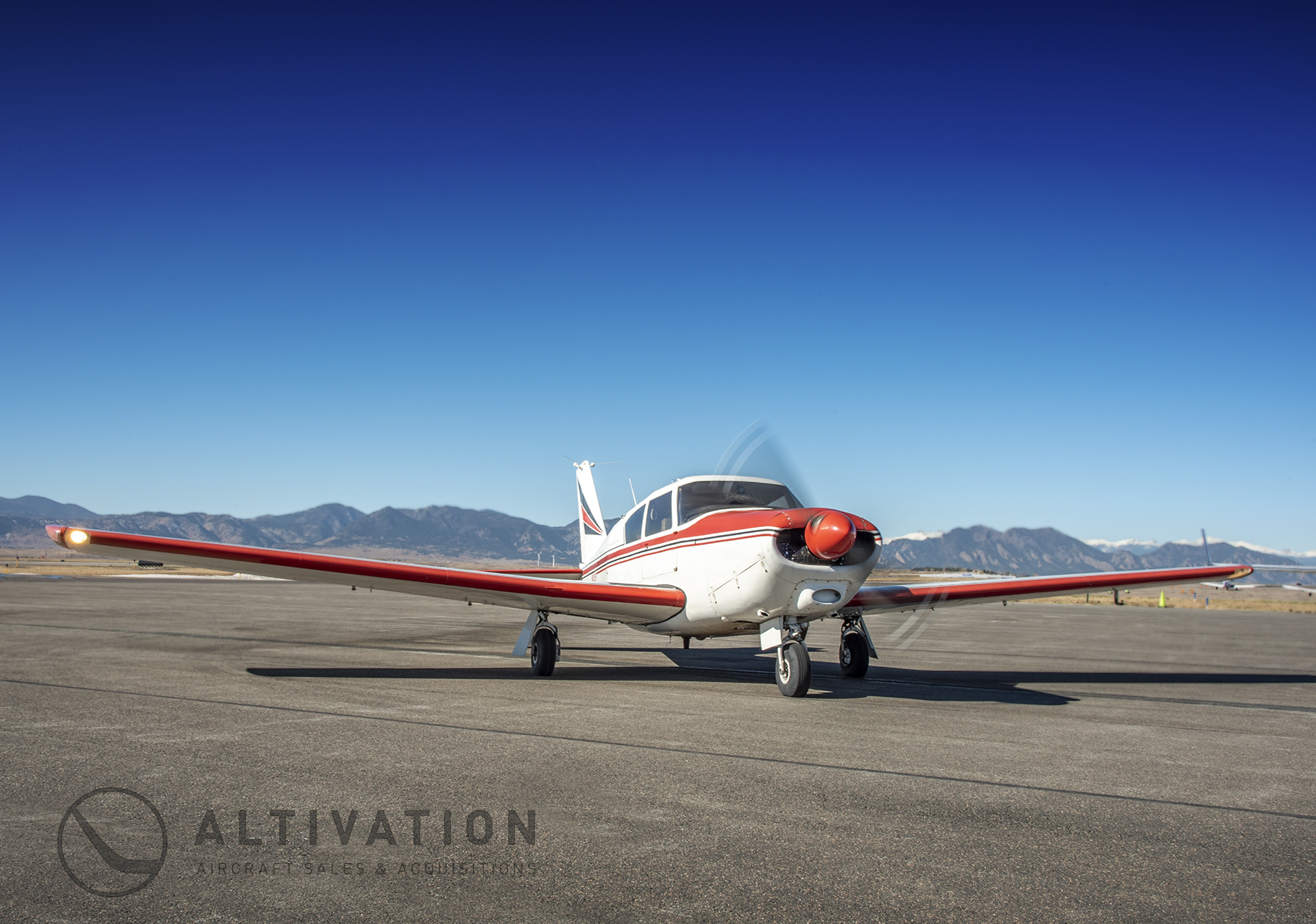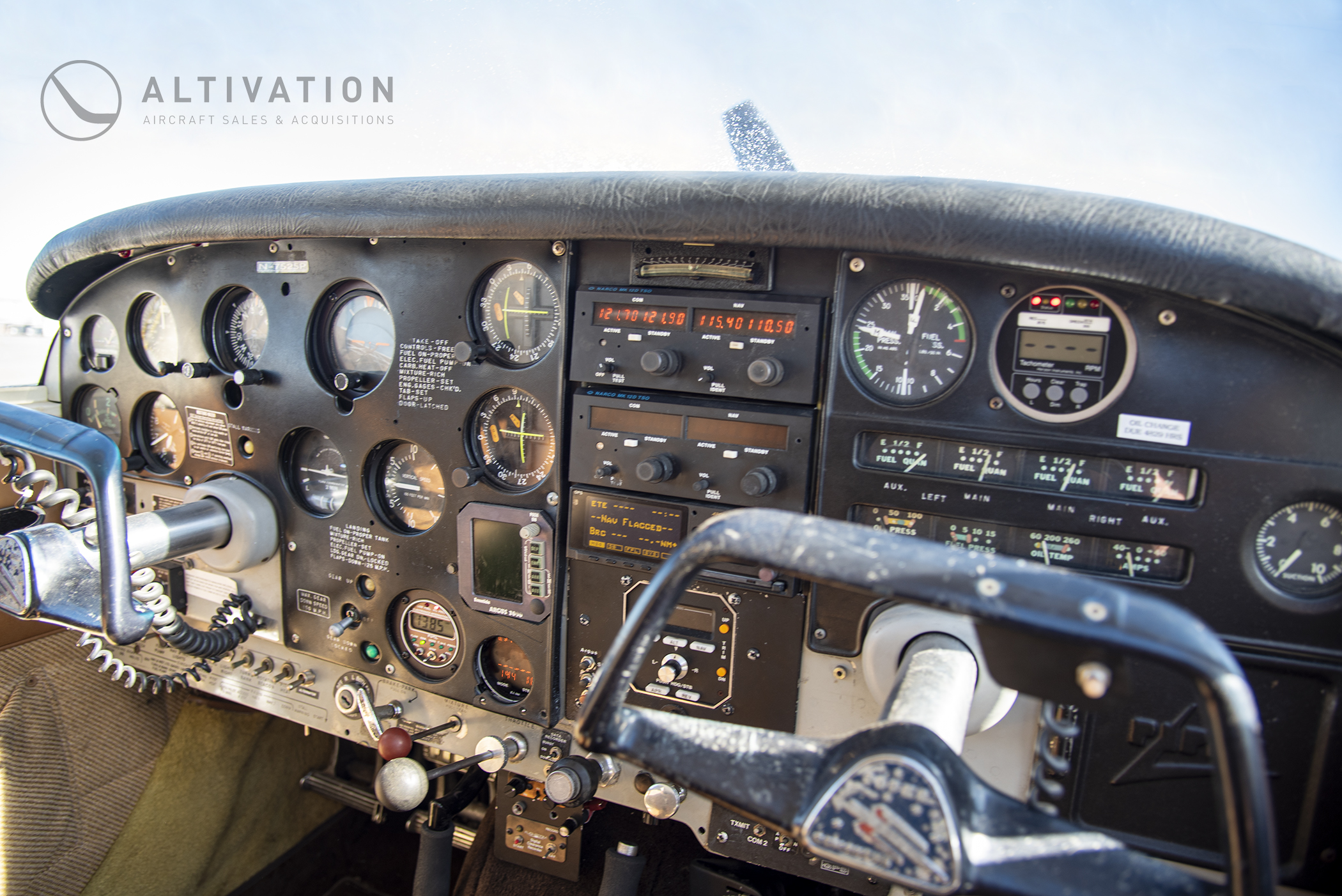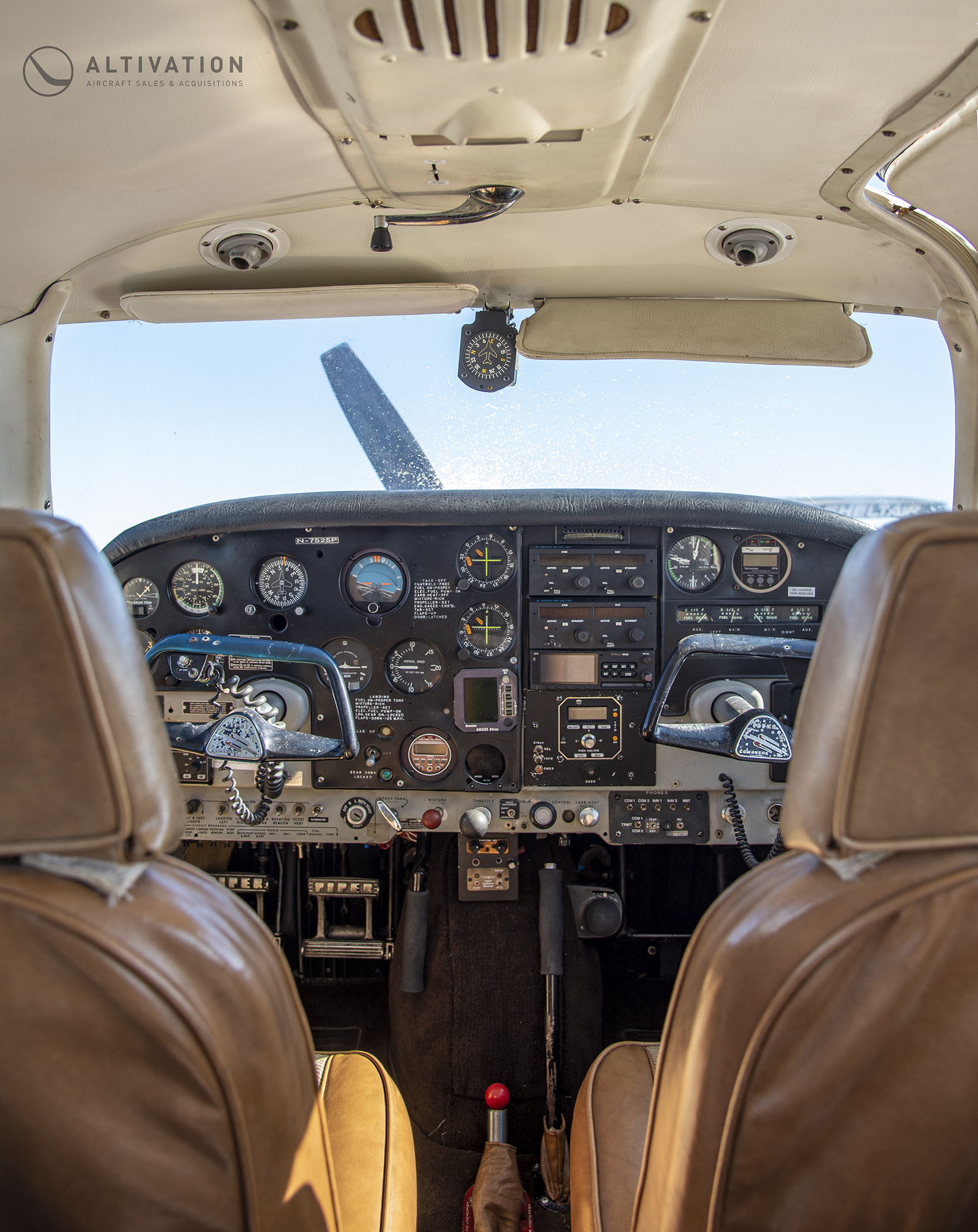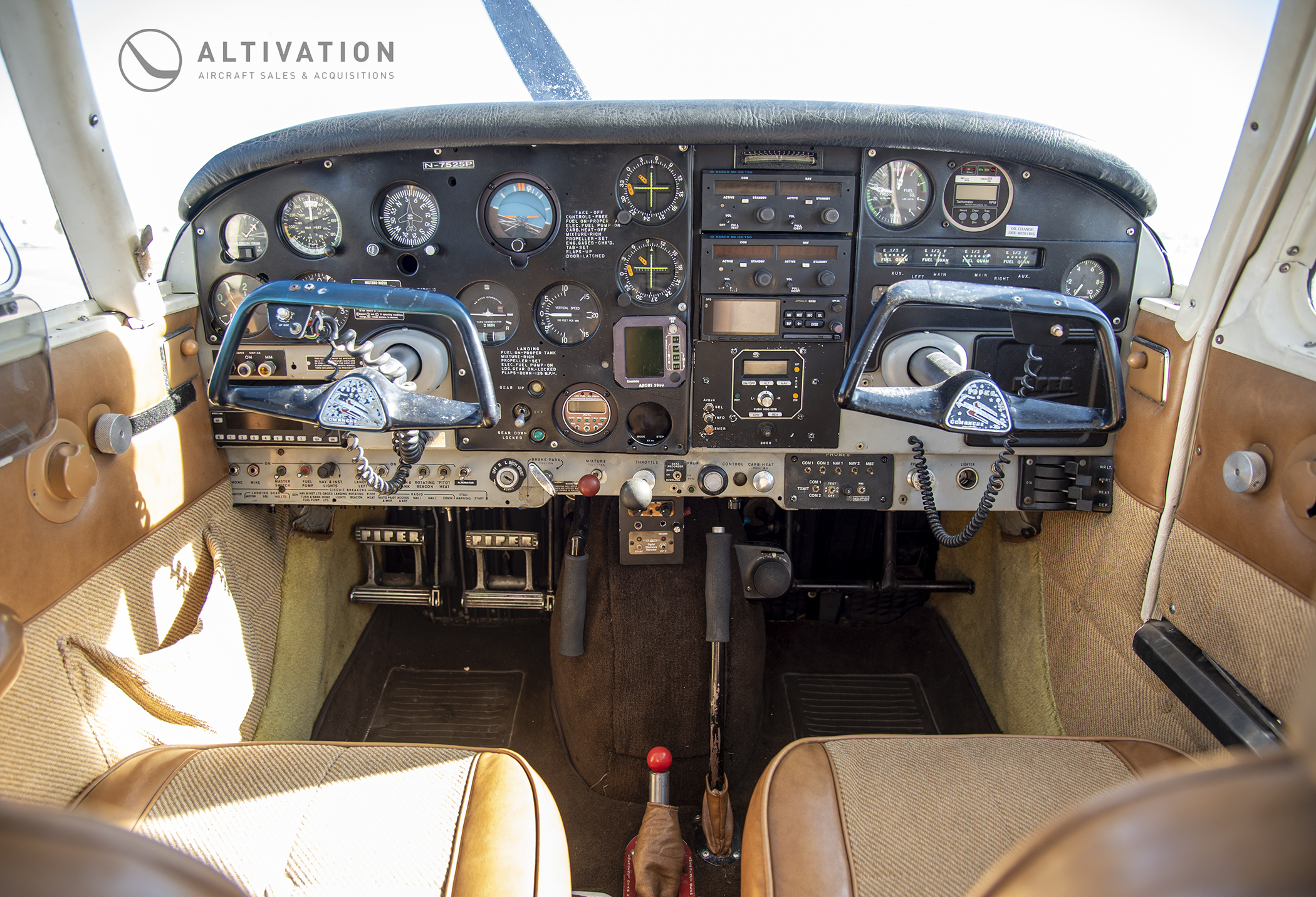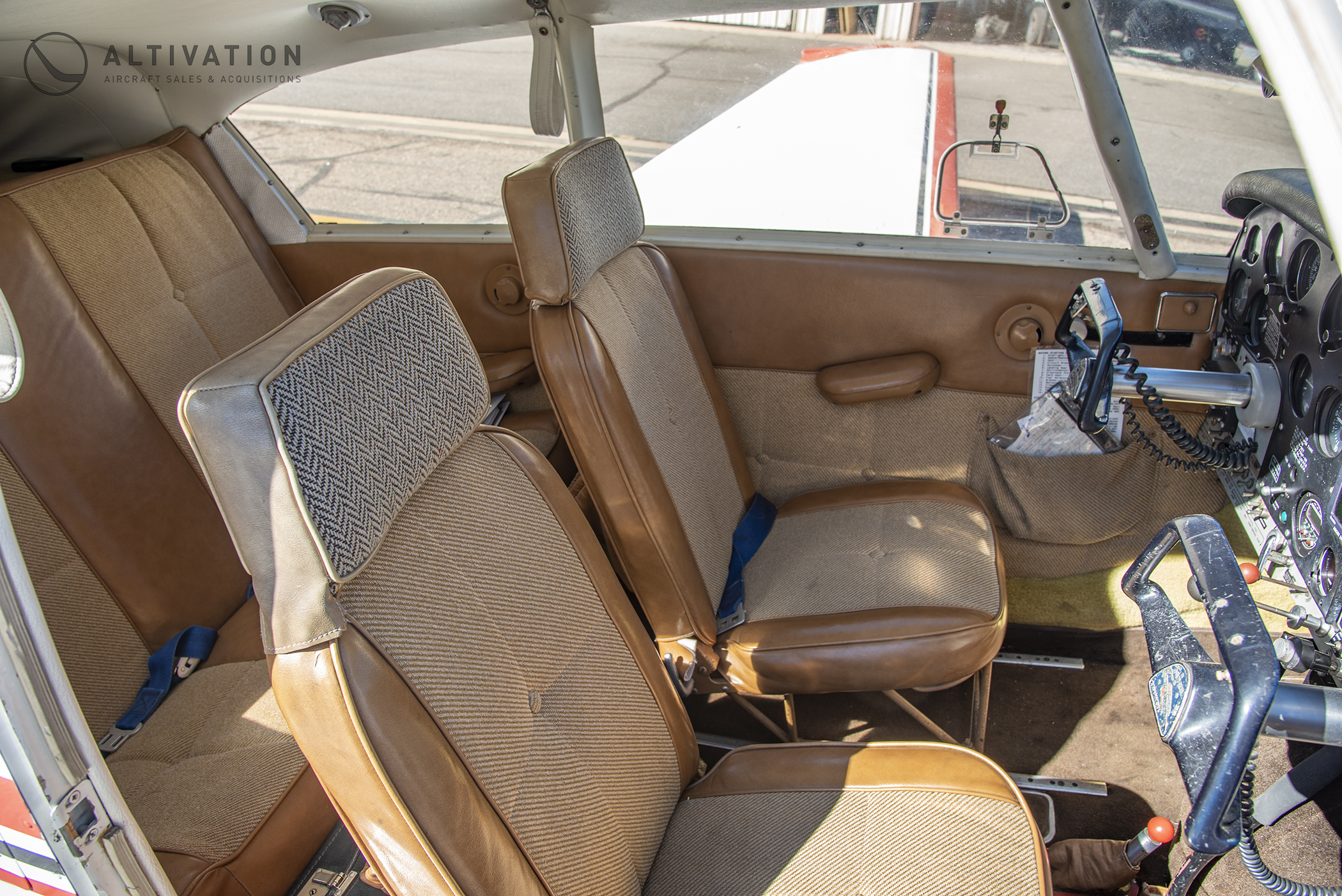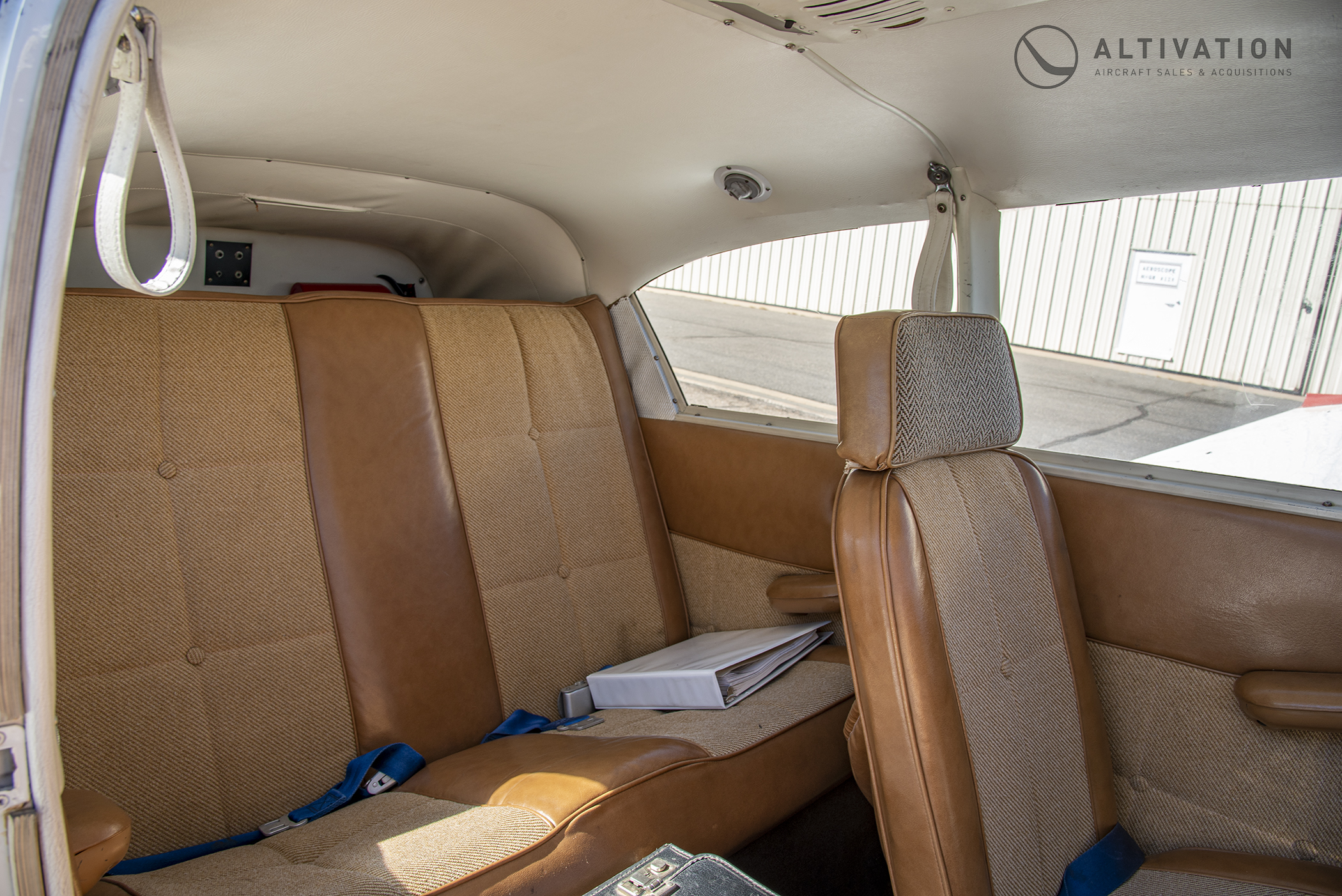 For More Information Contact ~ Chris Swathwood ~ sales@altivationaircraft.com ~ Phone: +1-720-663-9281
Specifications subject to verification by purchaser