SOLD
AIRFRAME / ENGINE:
Continental TSIO-520R – 310 HP (TBO1600)
Total Time Since New (TTSNEW) Hrs 3,455
Time Since Major Overhaul (SMOH) Hrs 1,300
AVIONICS
ADS-B Out Compliant
Transponder: Stratus ESG (ADS-B in and out with Bluetooth)
GPS/Comm: Garmin 430W
NAV/COMM: Cessna RT-385
Audio Panel: King KMA 24
Autopilot: Cessna ARC Navomatic 400B autopilot
6 place intercom
Cabin O2 System (bottles just hydrostatic tested)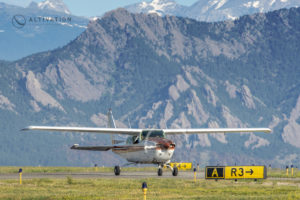 INTERIOR
Original Interior
Configuration/PAX: 6 seats
EXTERIOR 
Original Paint
Rating 7 out of 10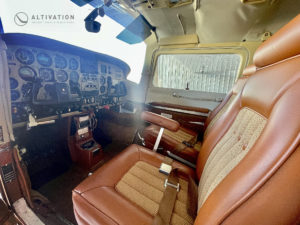 Additional Information:
This western hangar kept Cessna T210M is ready to go having just completing a fresh July 2022 annual. New Stratus ADS-B in/out transponder with Bluetooth, and all AD's complied with at annual  including wing spar AD. Aircraft is equipped with a Garmin 430W, two bottle cabin O2 system (hydrostatic testing completed), 3 axis autopilot and much more. Ready to head west, clear the high [peaks with a service ceiling of over 28,000 feet and a range of more than 700nm at a cruise speed of 197 knots. This 1977 Cessna T210M is ready to take you across the divide and beyond. Contact us today for more information on this Cessna T210M.
Digital logs available for review upon request.
Specifications:
Best Cruise Speed: 197 kts.
Best Range: 732 nm
Fuel Burn:  17 gph
Service Ceiling: 28,500
Weights:
Max Weight 4,000lbs
Fuel Capacity: 89
Useful Load: 1,525 lbs
Full Fuel Payload: 991 lbs
For More Information Contact ~ Chris Swathwood ~ sales@altivationaircraft.com ~ Phone: +1-720-663-9281
Specifications subject to verification by purchaser