New to Market – SOLD
AIRFRAME / ENGINE:
Continental O-470-R – 230 HP (1500 TBO)
Total Time Since New (TTSNEW) Hrs 4,115
Time Since Major Overhaul (SMOH) Hrs 577
75/80, 75/80, 76/80, 75/80, 74/80, 74/80
Prop:
McCauley 2A34C66-OP
Time Since Prop Overhaul (SPOH): 628
AVIONICS
ADS-B Out
Transponder: Bendix/King KT76A
NAV/COMM: Dual Bendix/King KX 155
Audio Panel: KMA 24
4 place intercom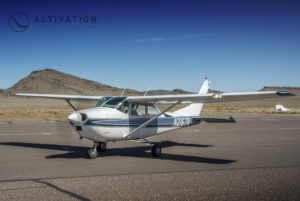 INTERIOR
Configuration/PAX: 4 seats
Rating 7 out of 10
EXTERIOR 
Rating 8 out of 10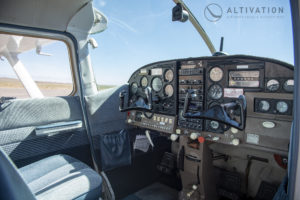 Additional Information:
Another great mountain flying aircraft, equipped with Cleveland brake conversion, 80 gal long range Monarch fiberglass fuel tanks, left and right gas piston door steward, pilot and co-pilot 3 point Hooker harness, and pilot side inertia seat stop. Currently up to date with all AD's as of Nov 2019 annual inspection. Contact us today for more information on this great Cessna 182G.
Digital Logs: available upon request.
Specifications:
Best Cruise Speed: 141 kts.
Best Range: 900 nm
Fuel Burn: 13 gph
Service Ceiling: 18,000
Weights:
Empty Weight: 1,736
Max Gross Weight 2,800lbs
Fuel Capacity: 80 gal (Long Range Tanks)
Useful Load: 1,063 lbs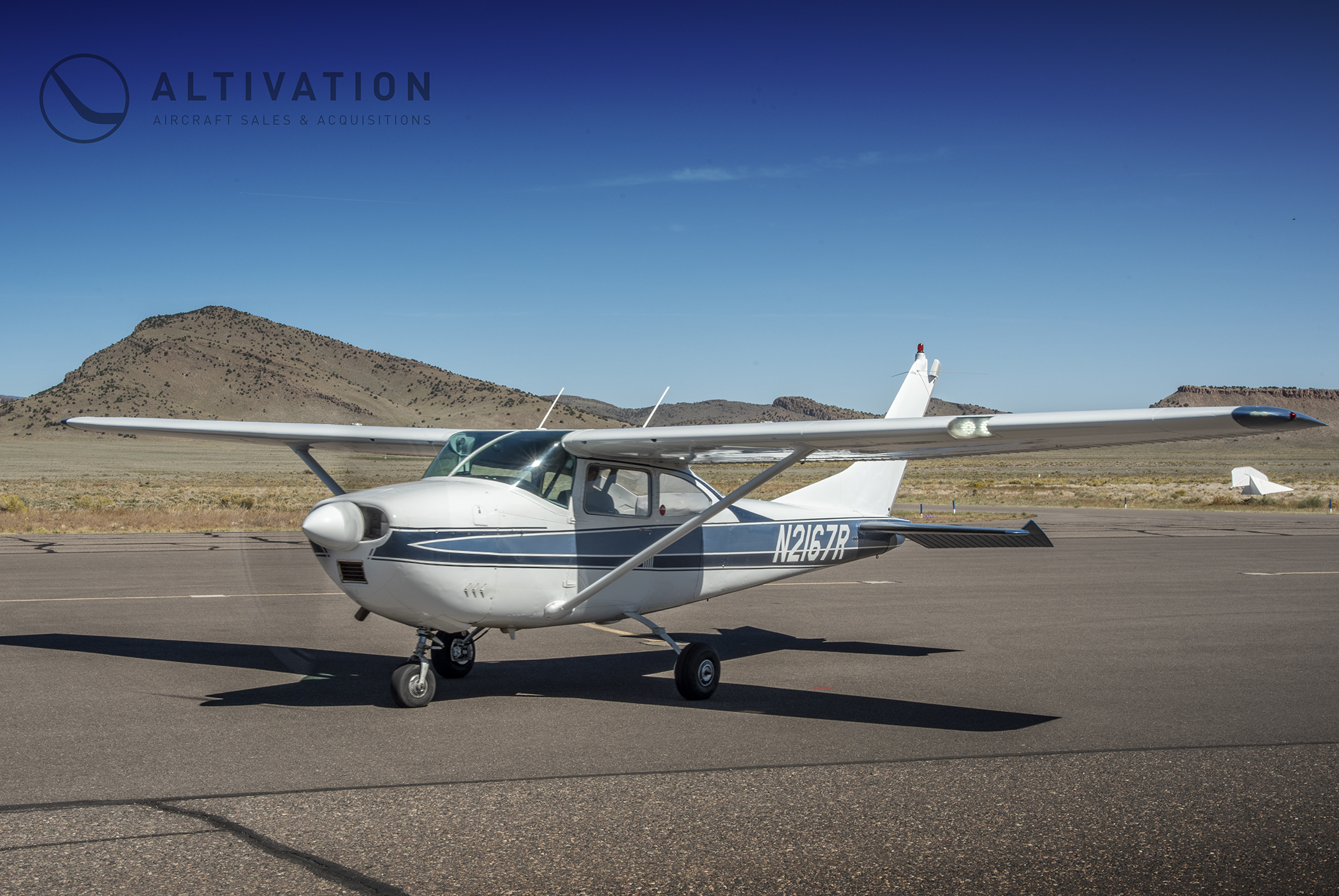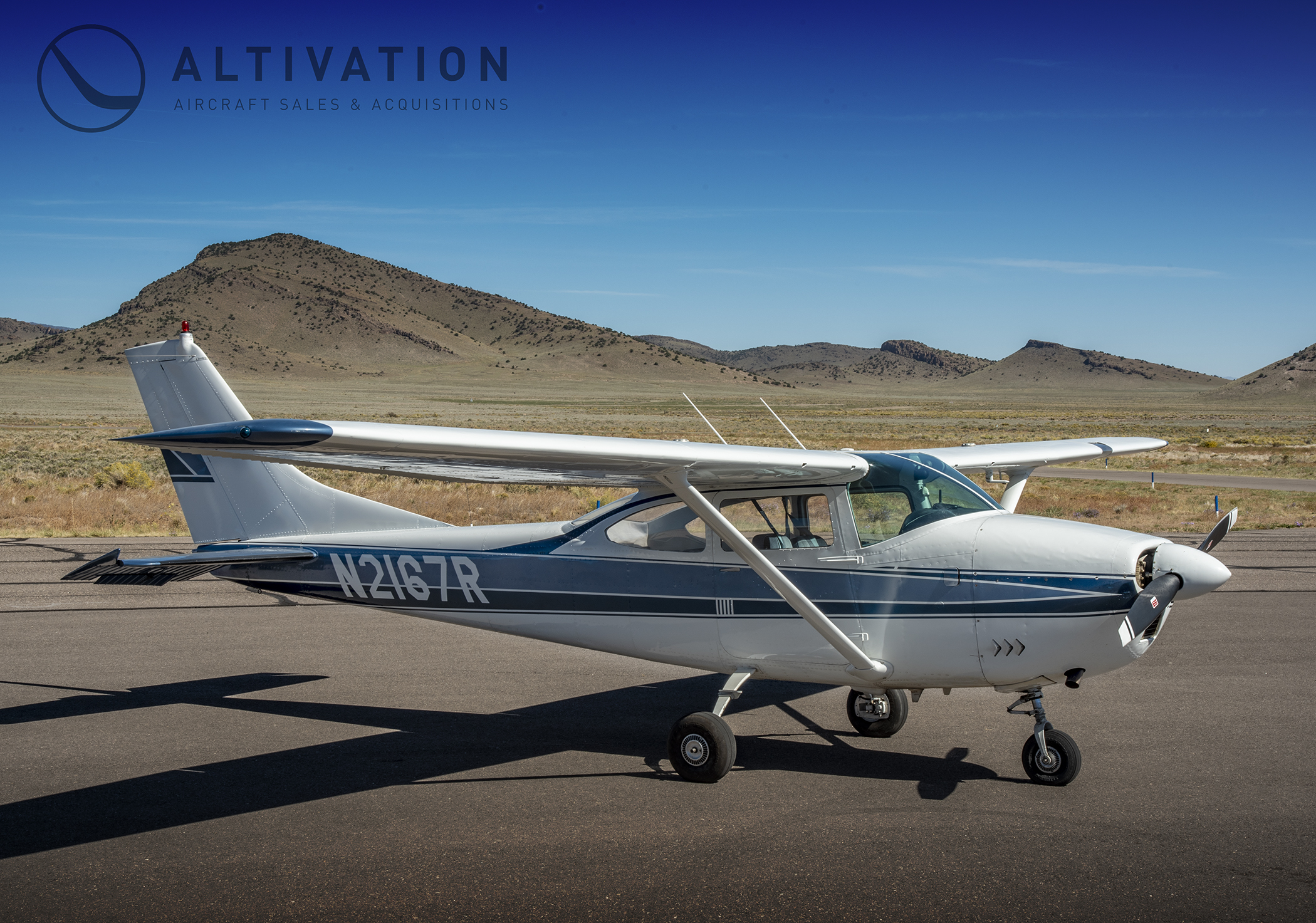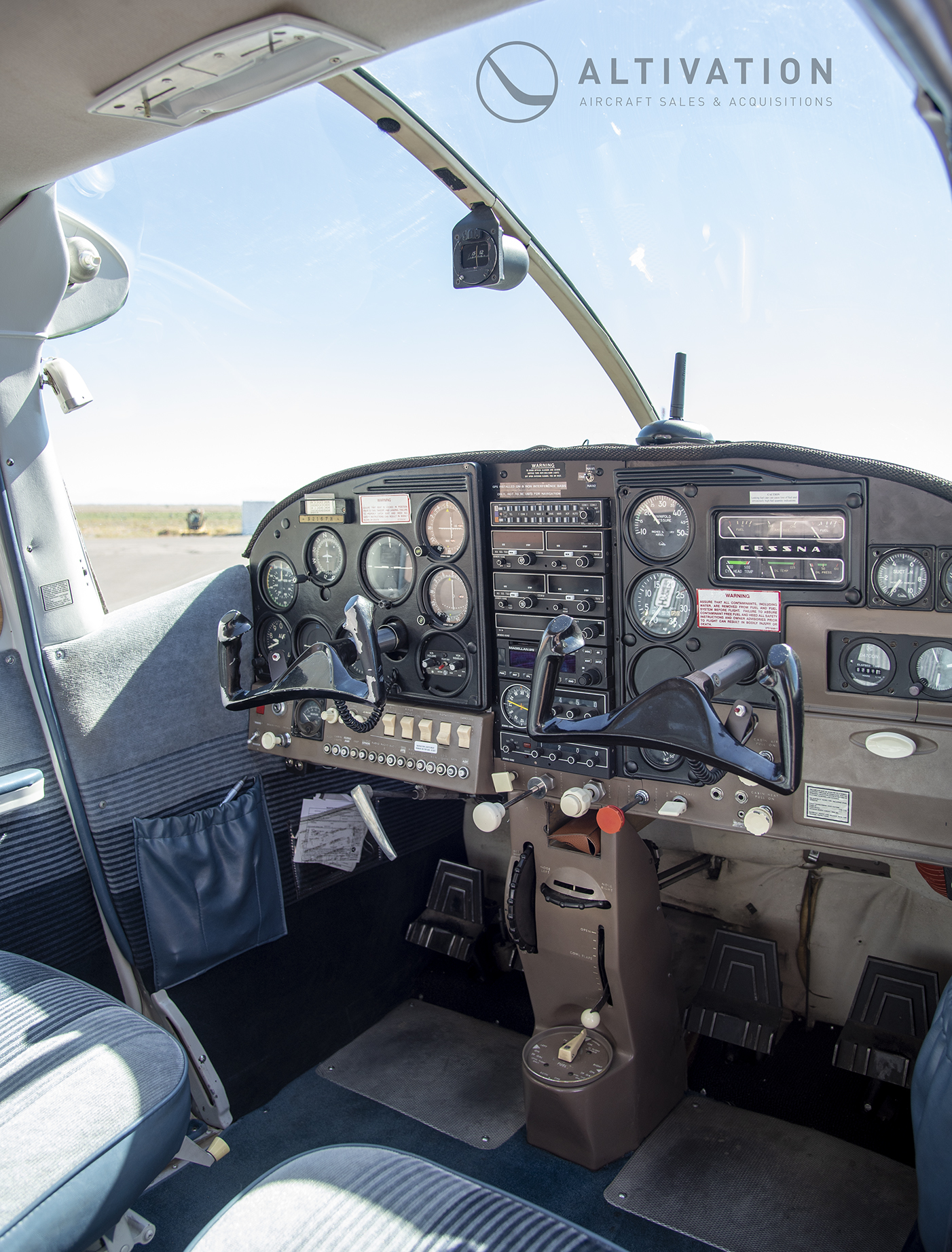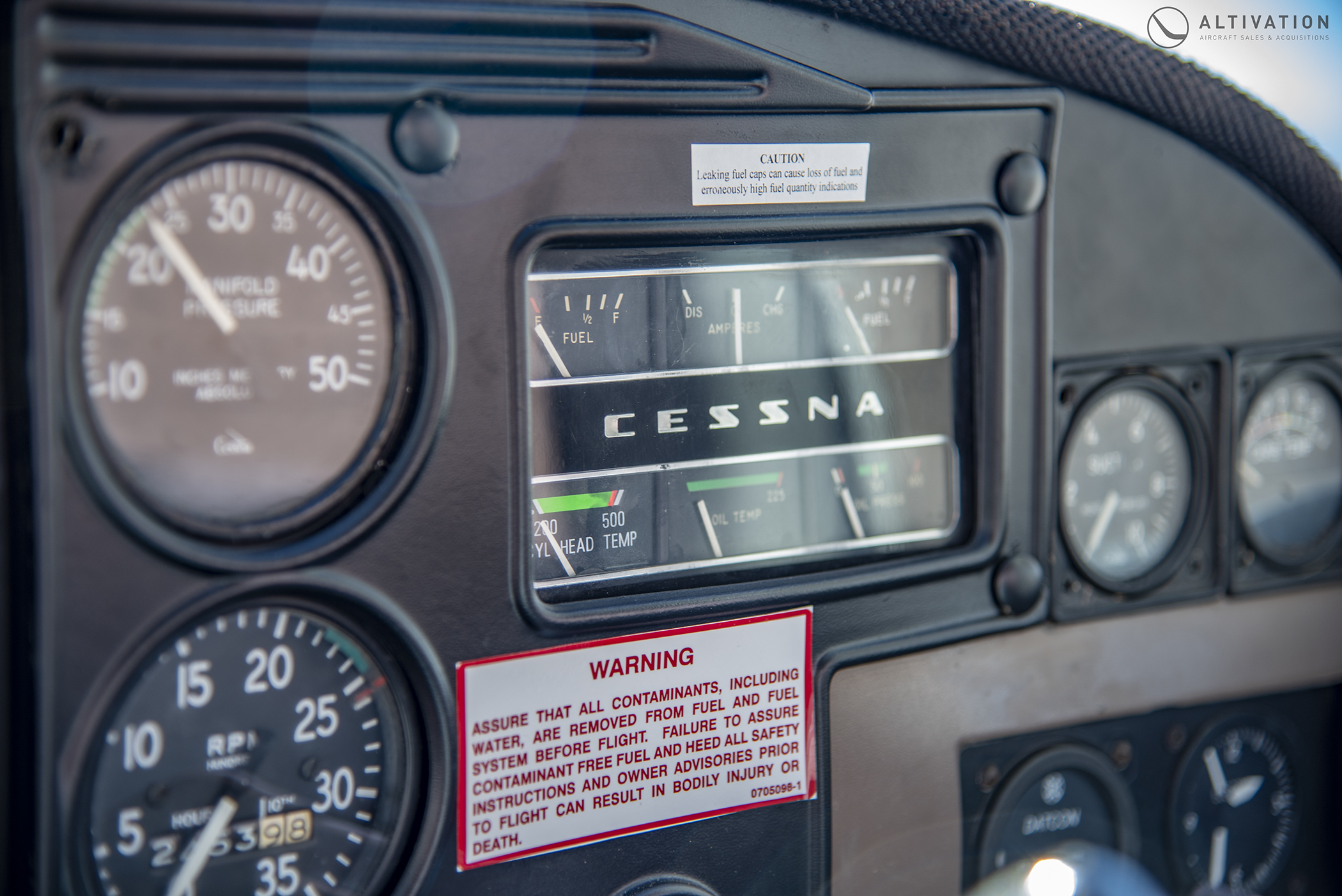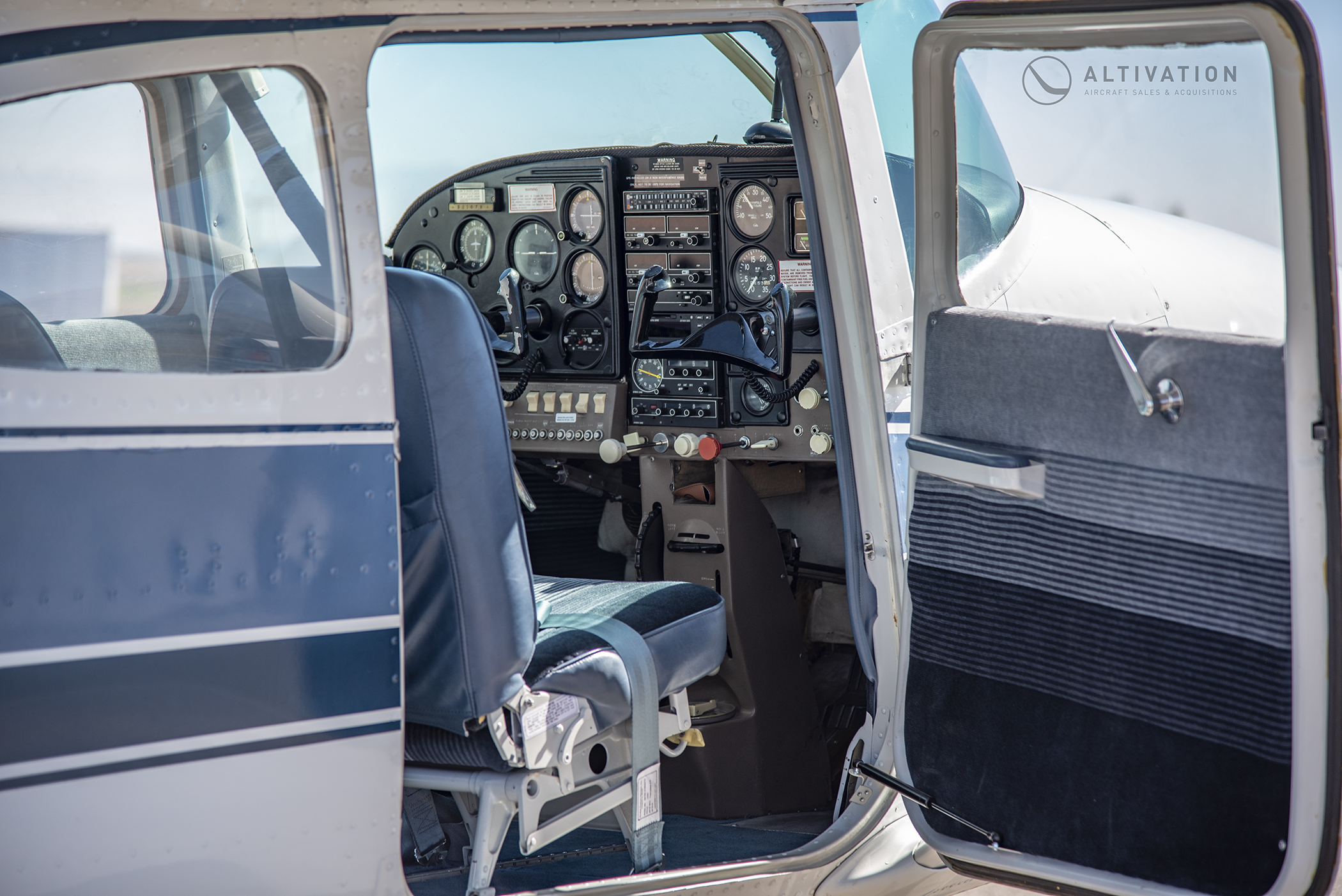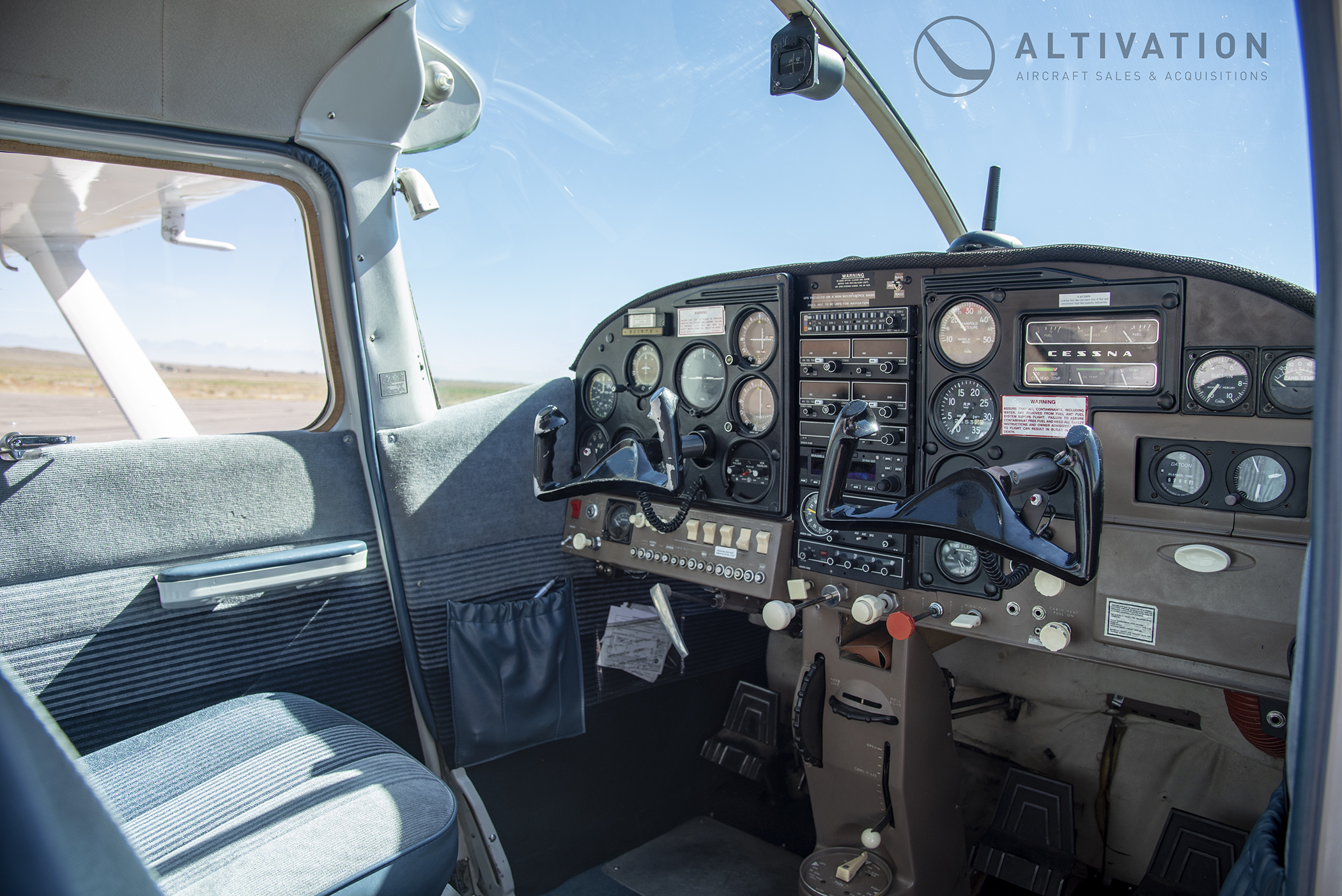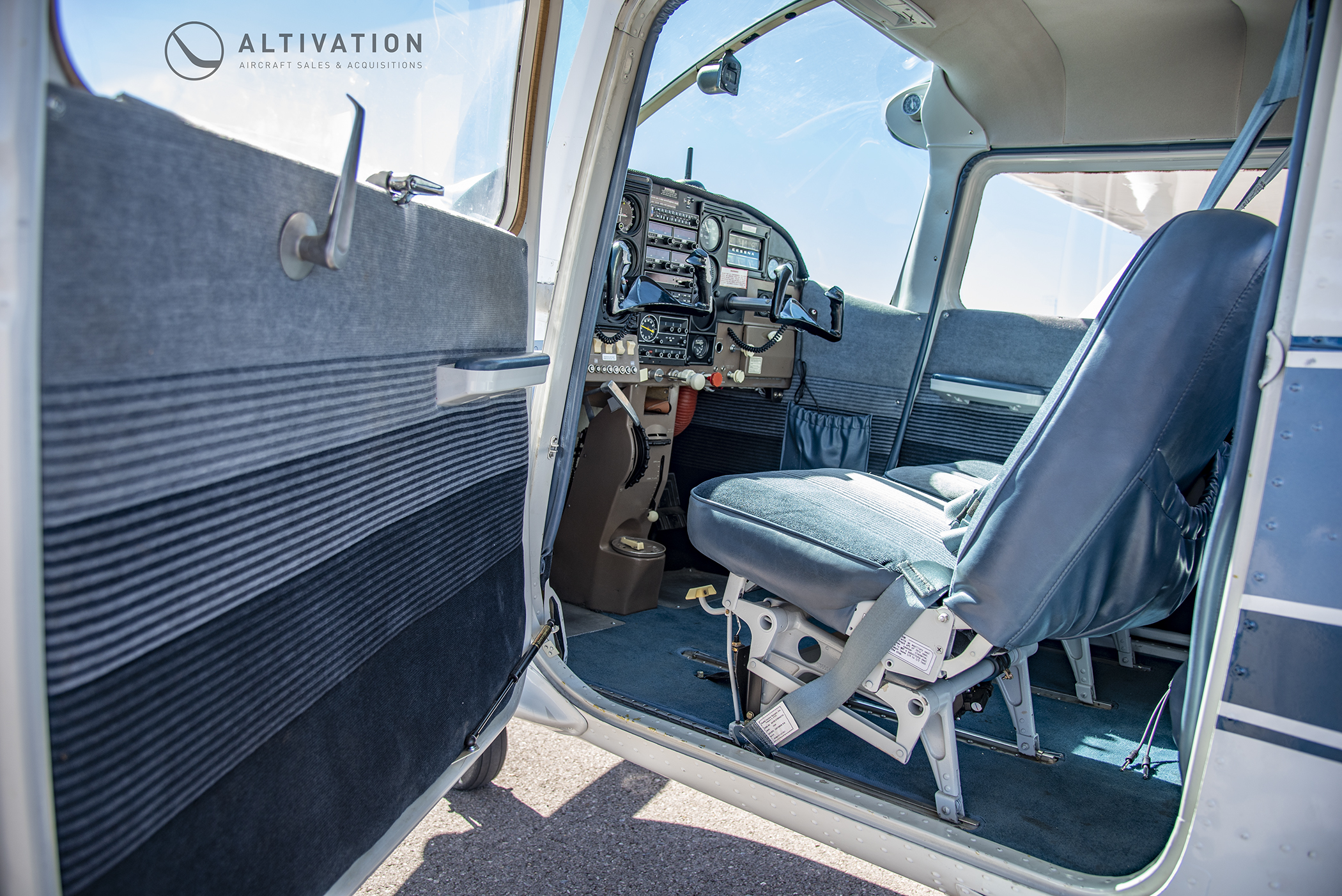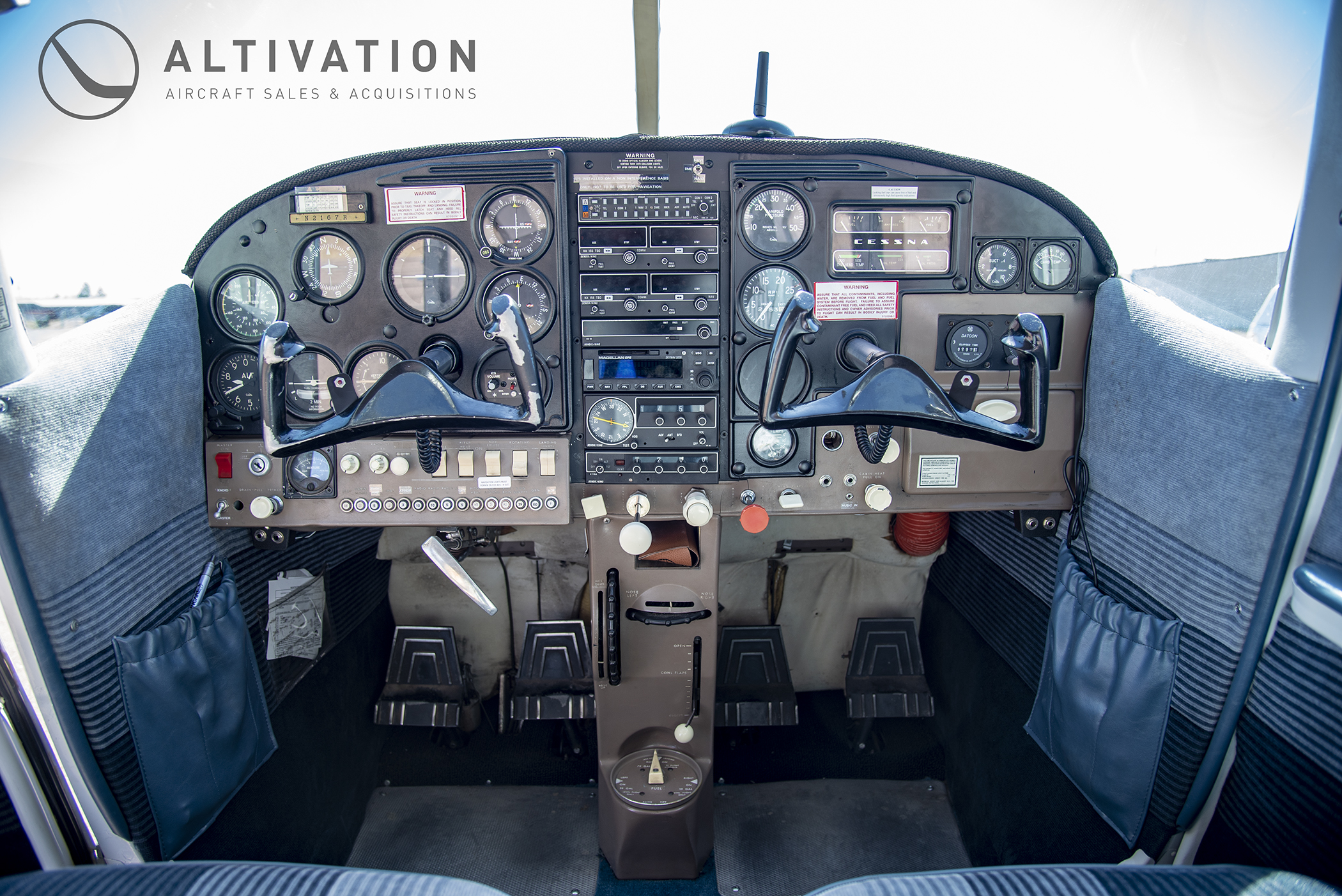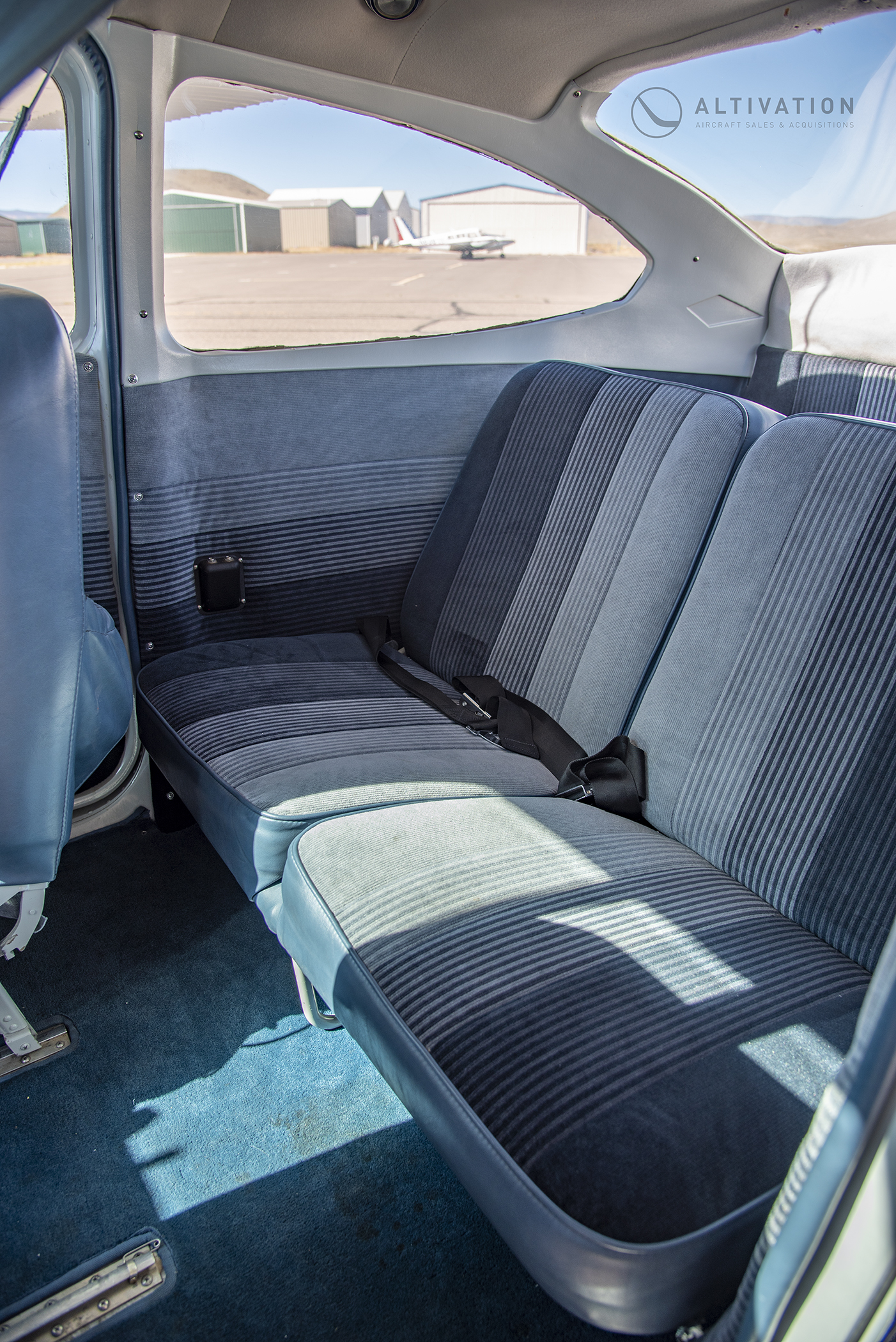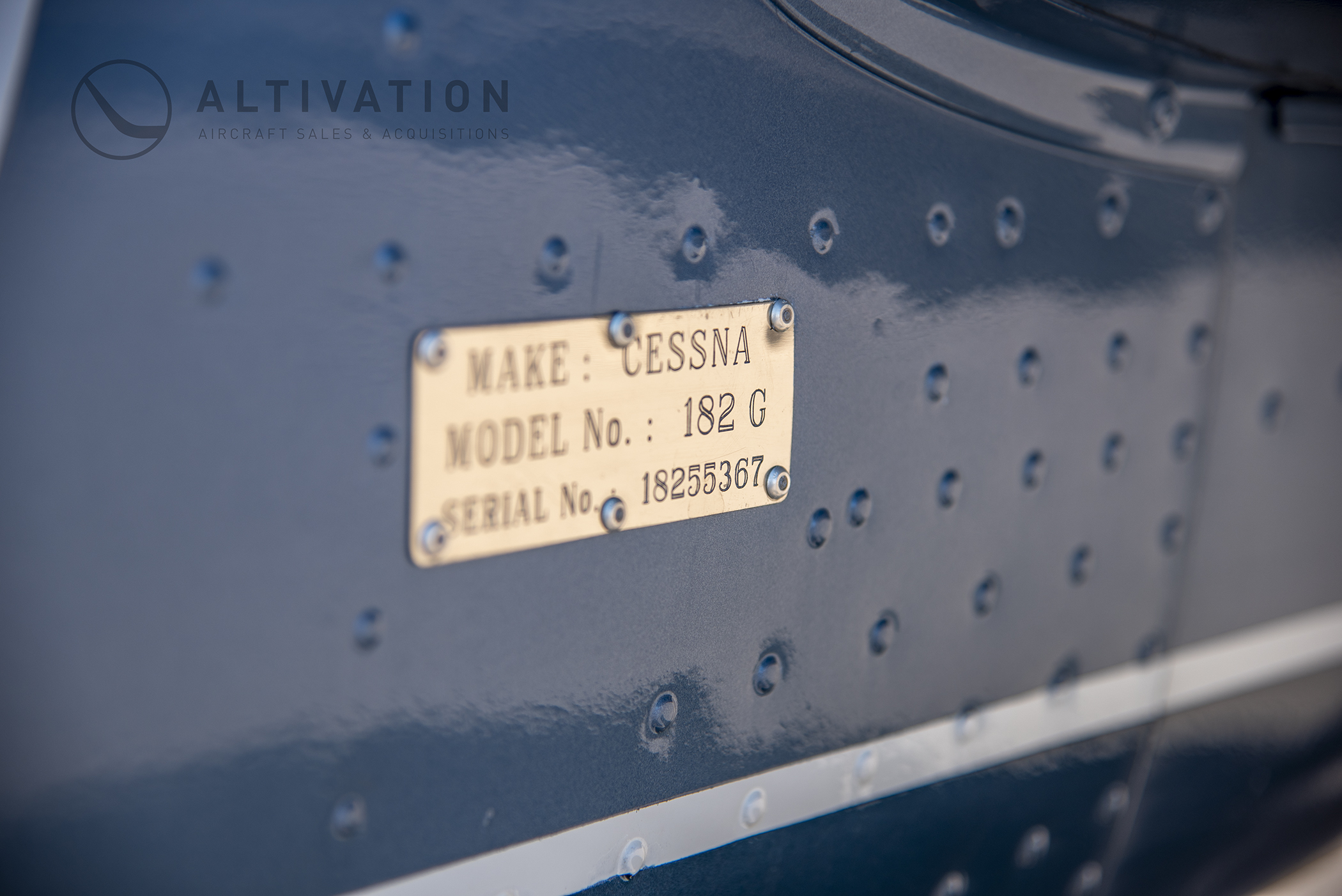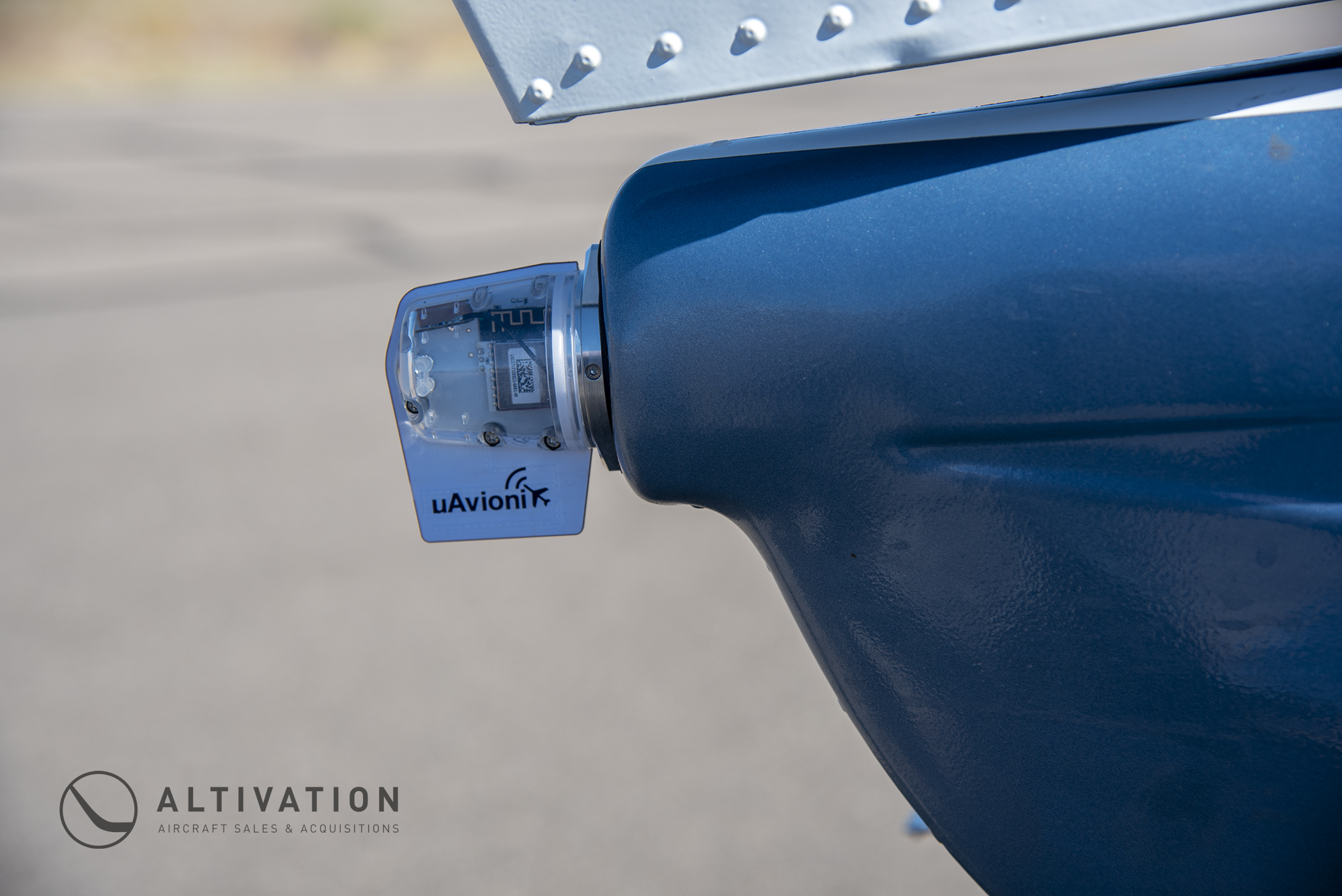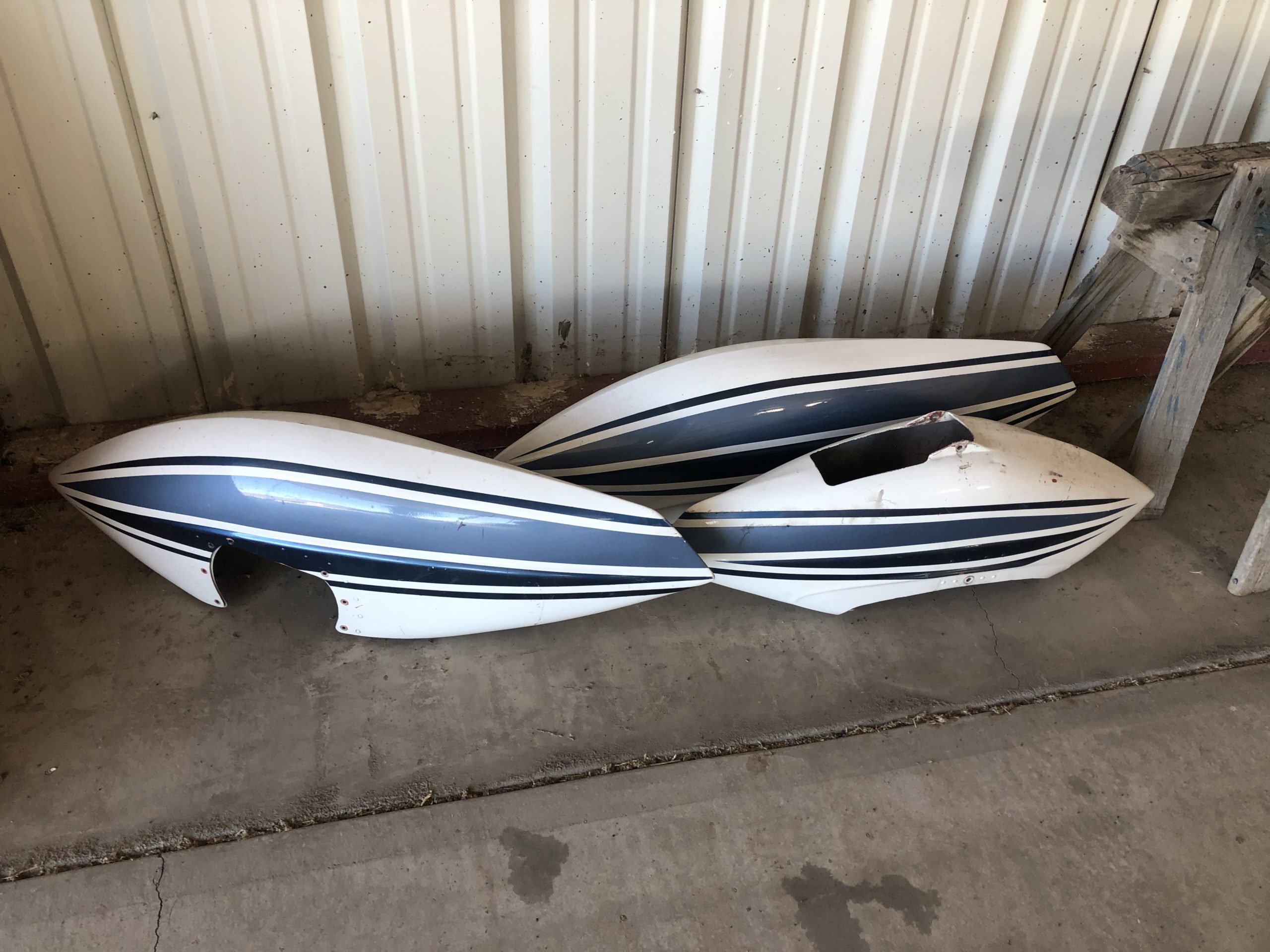 1964Cessna182G-Interior-3
1964Cessna182G-Interior-2
1964Cessna182G-Interior-1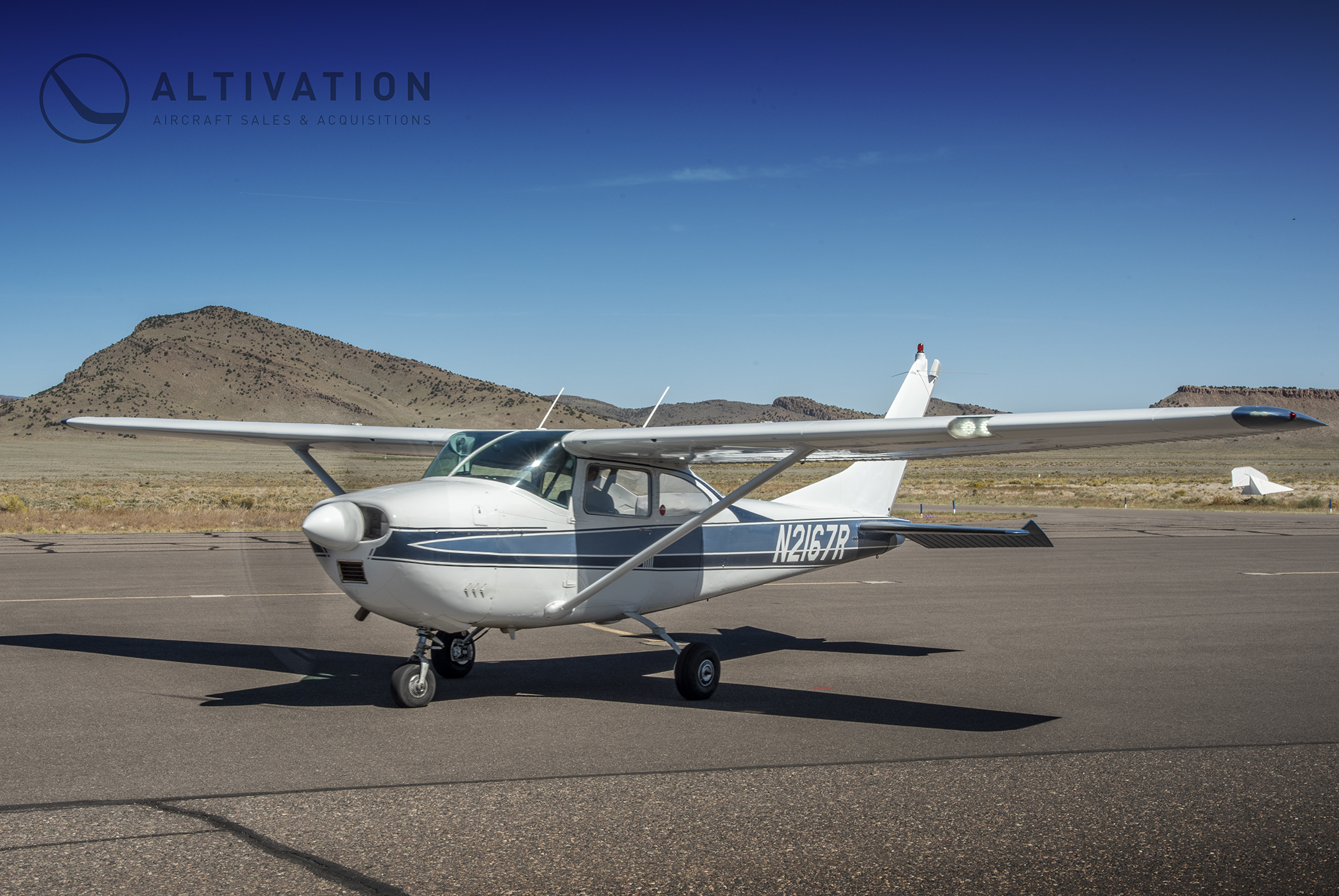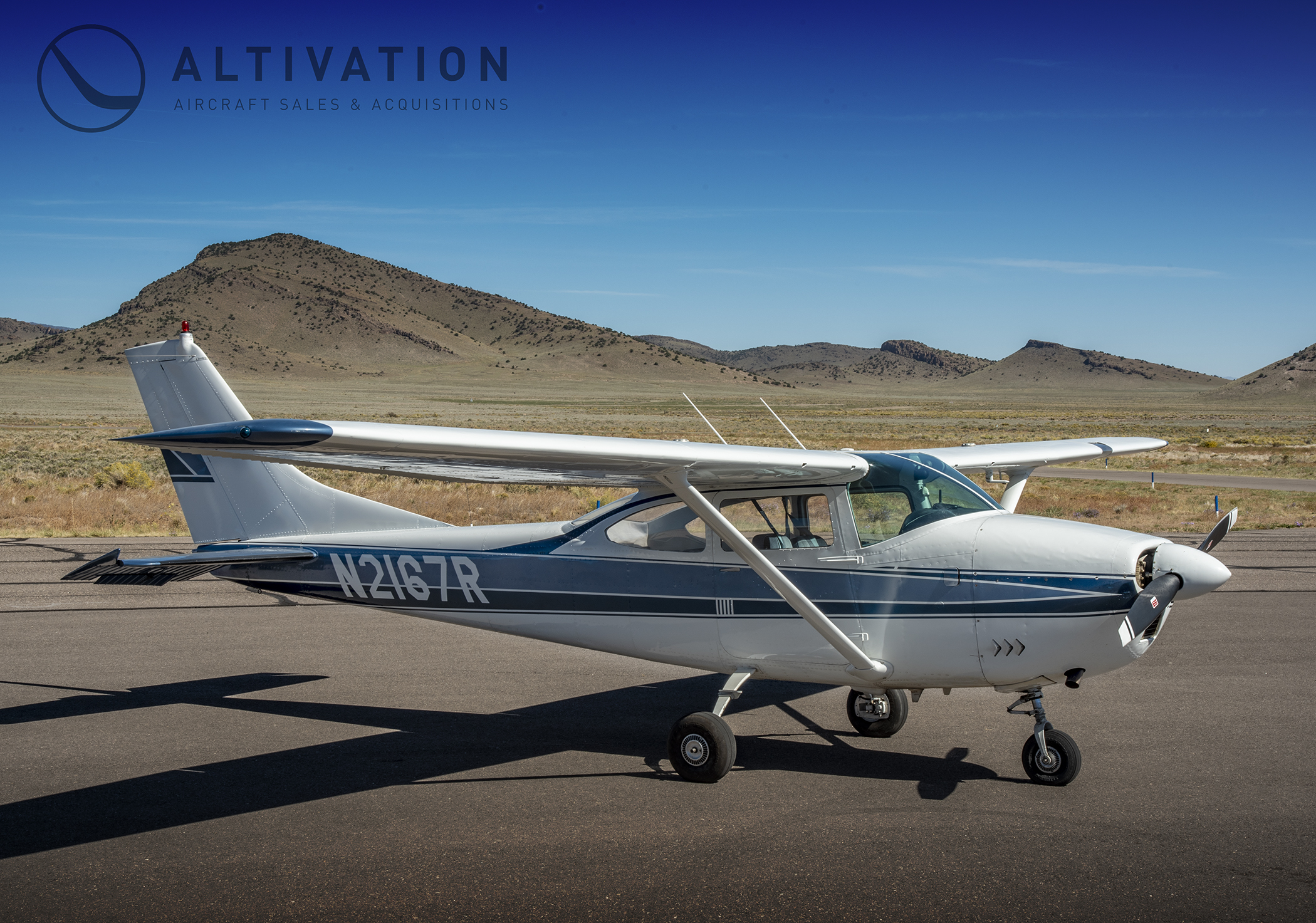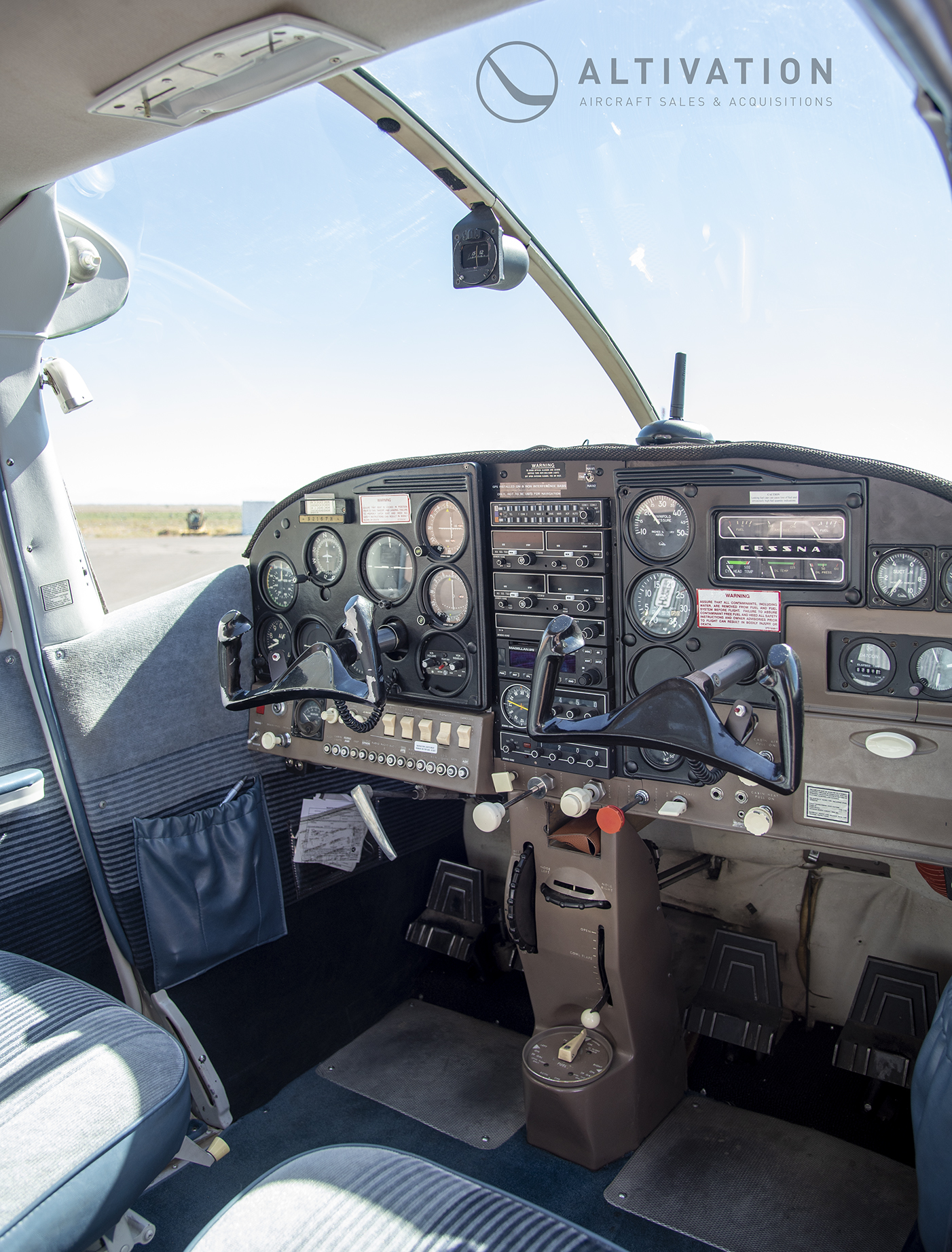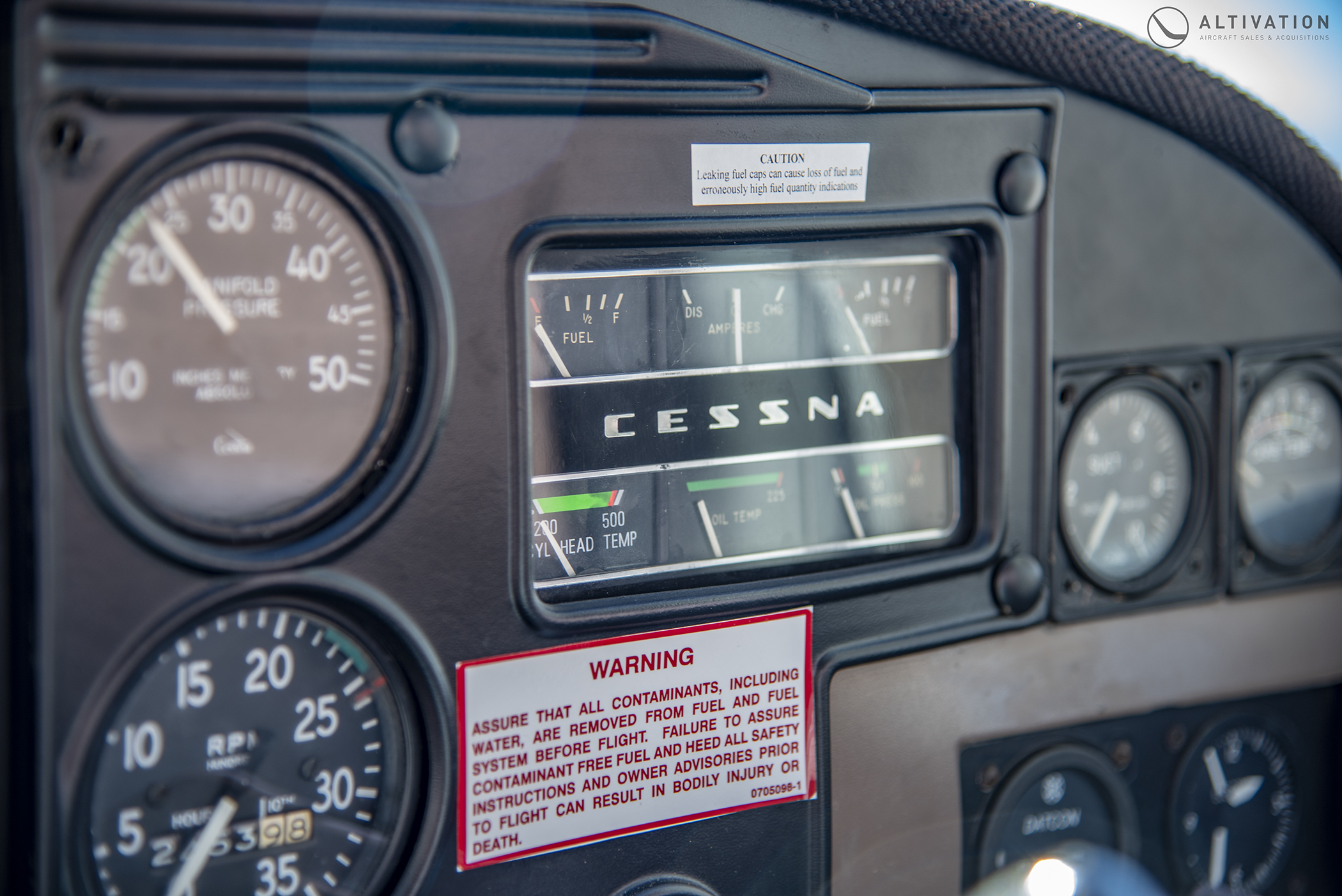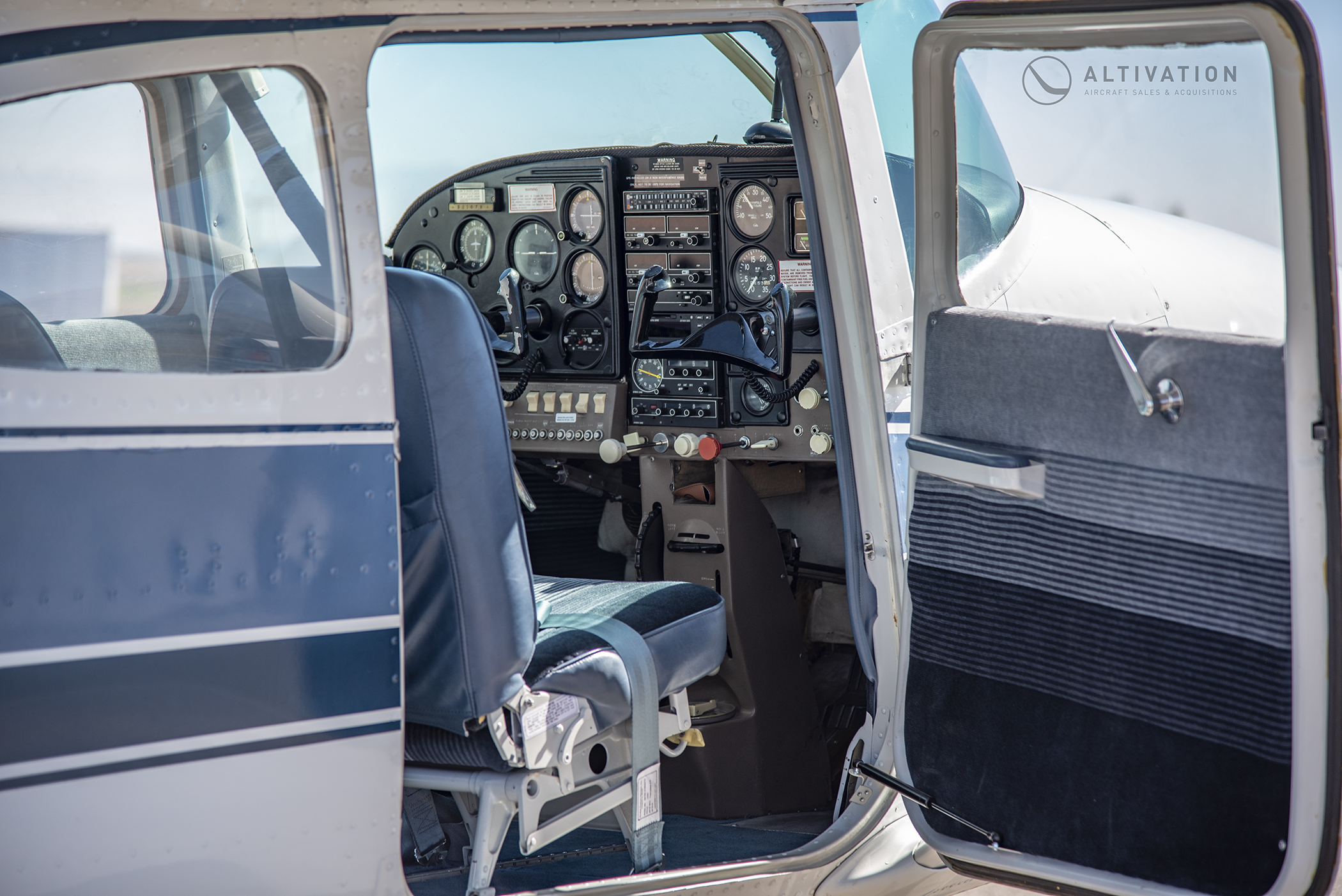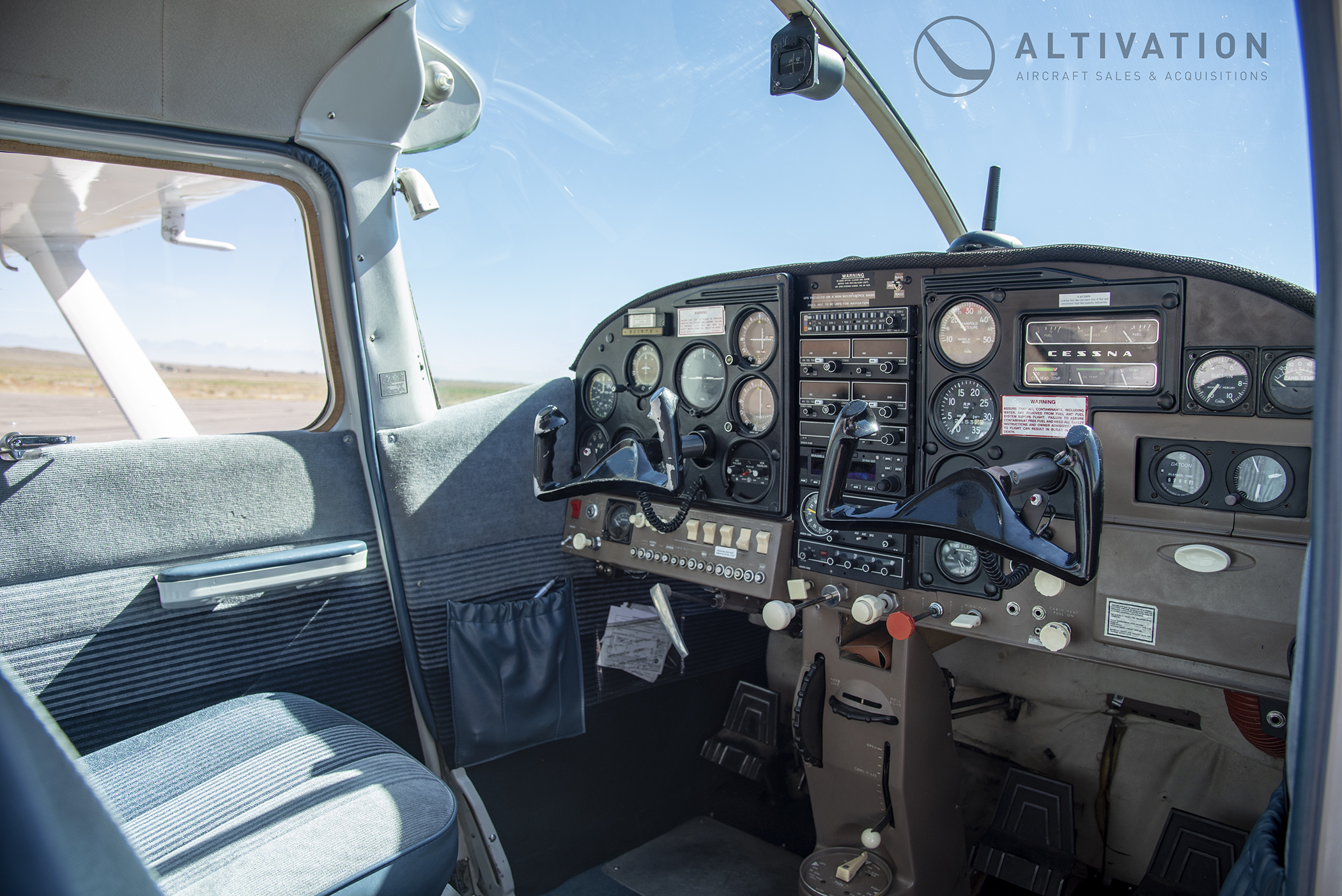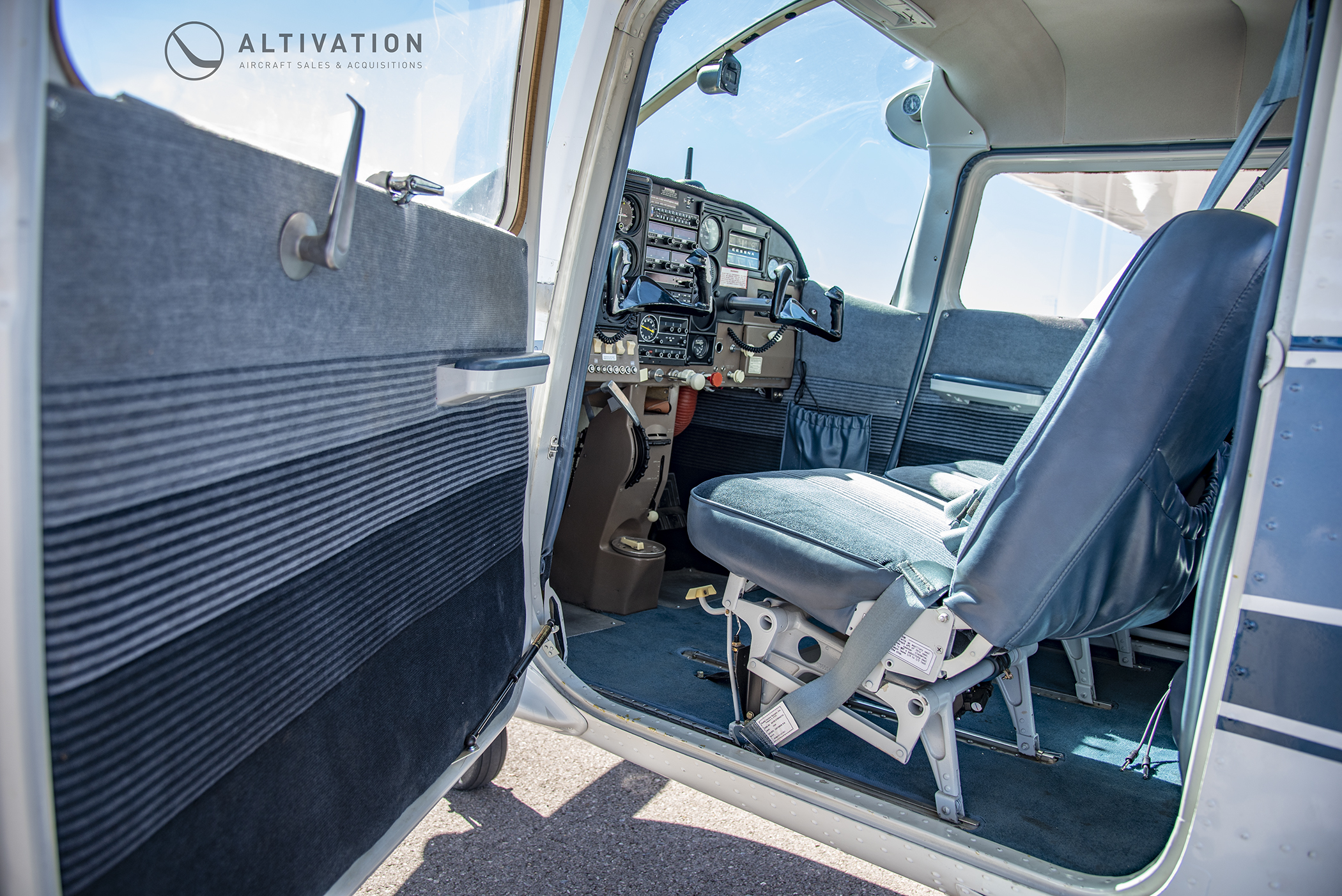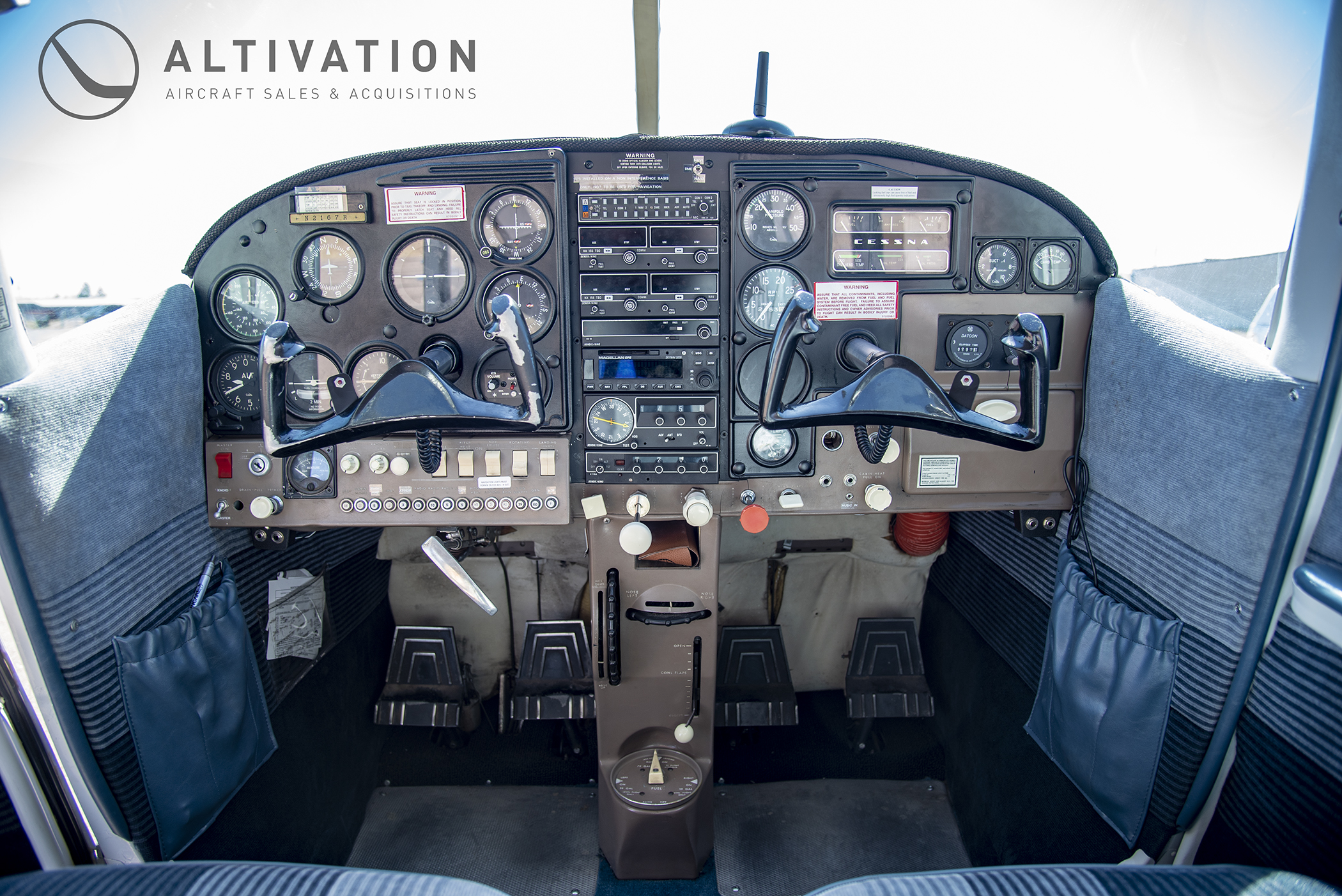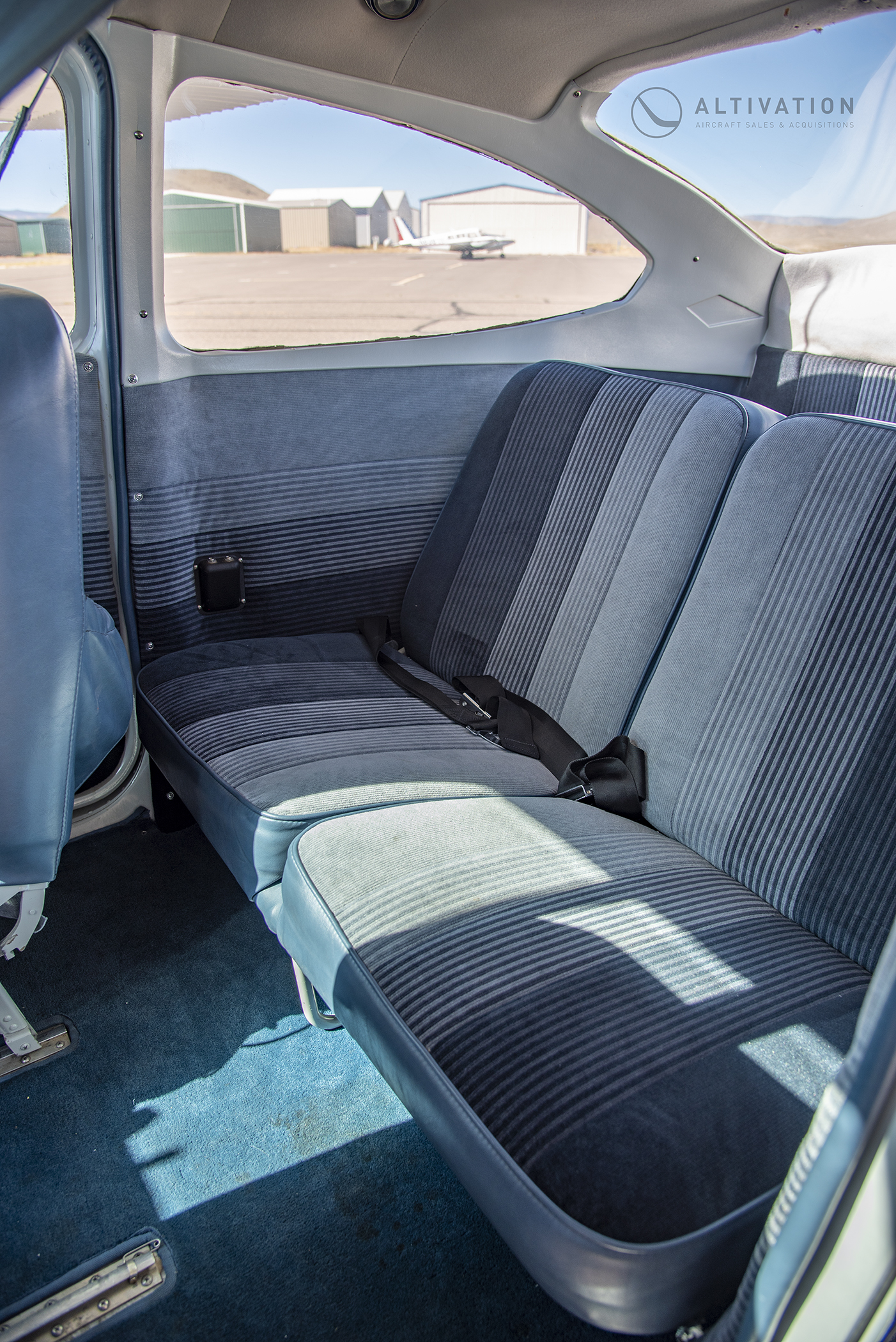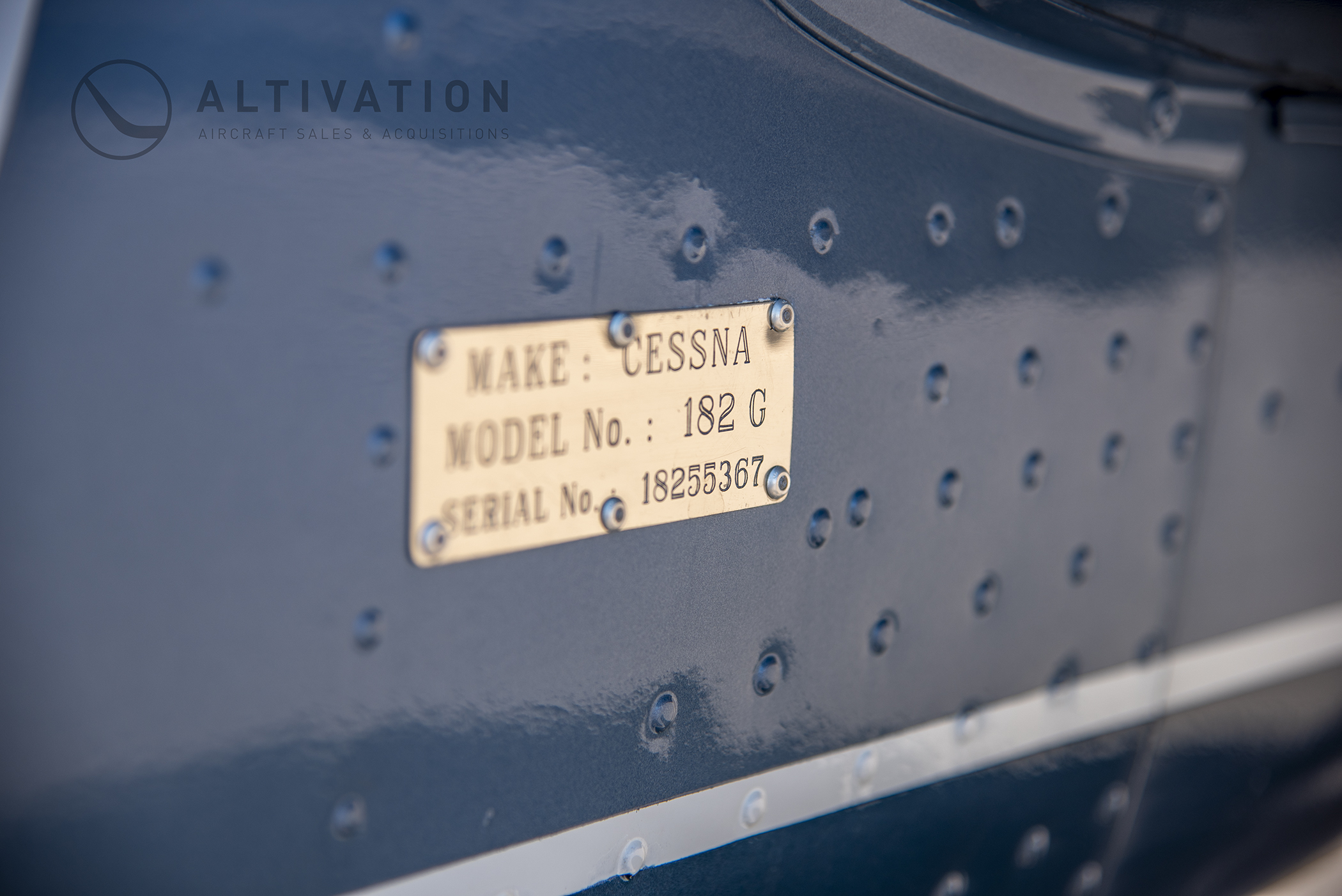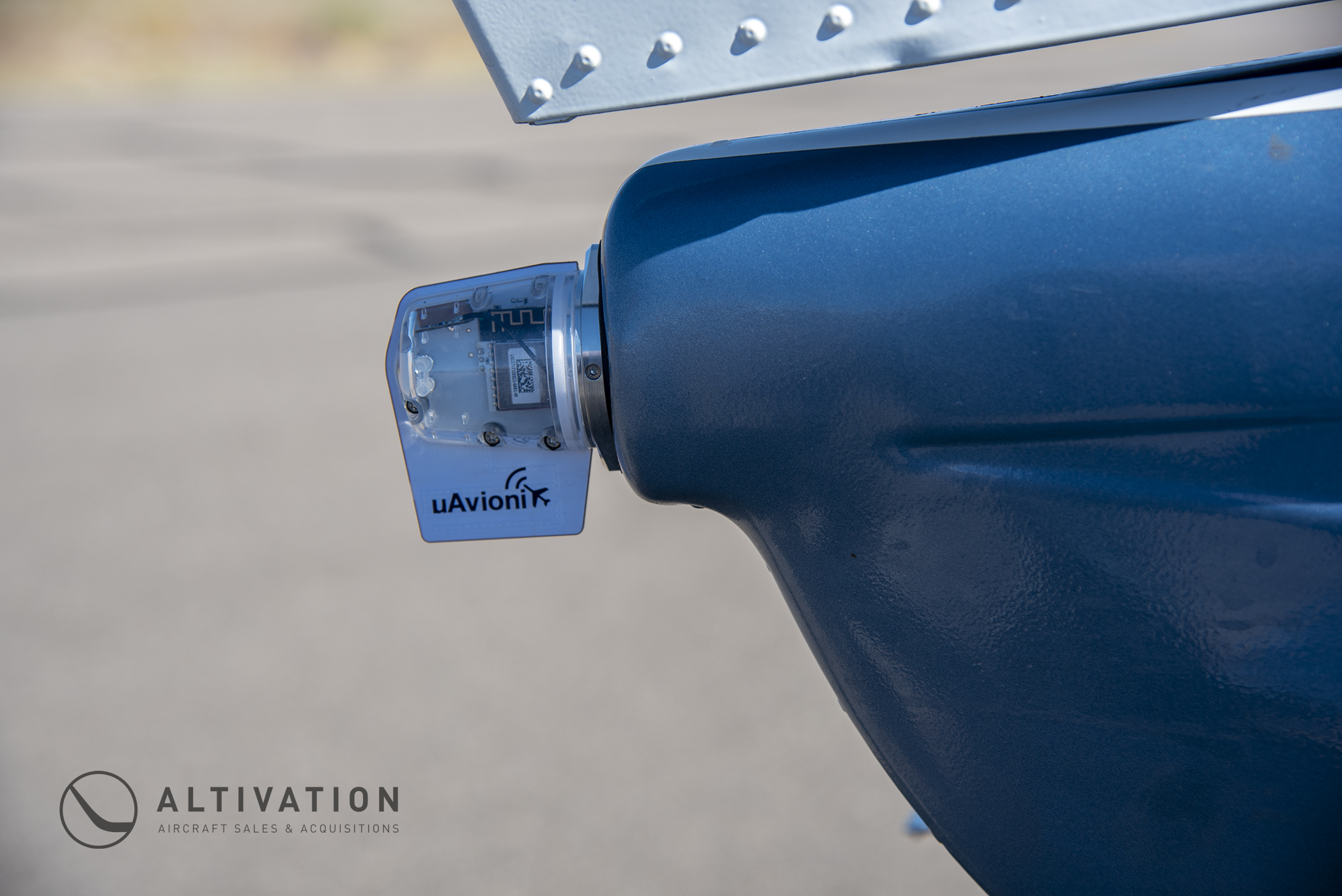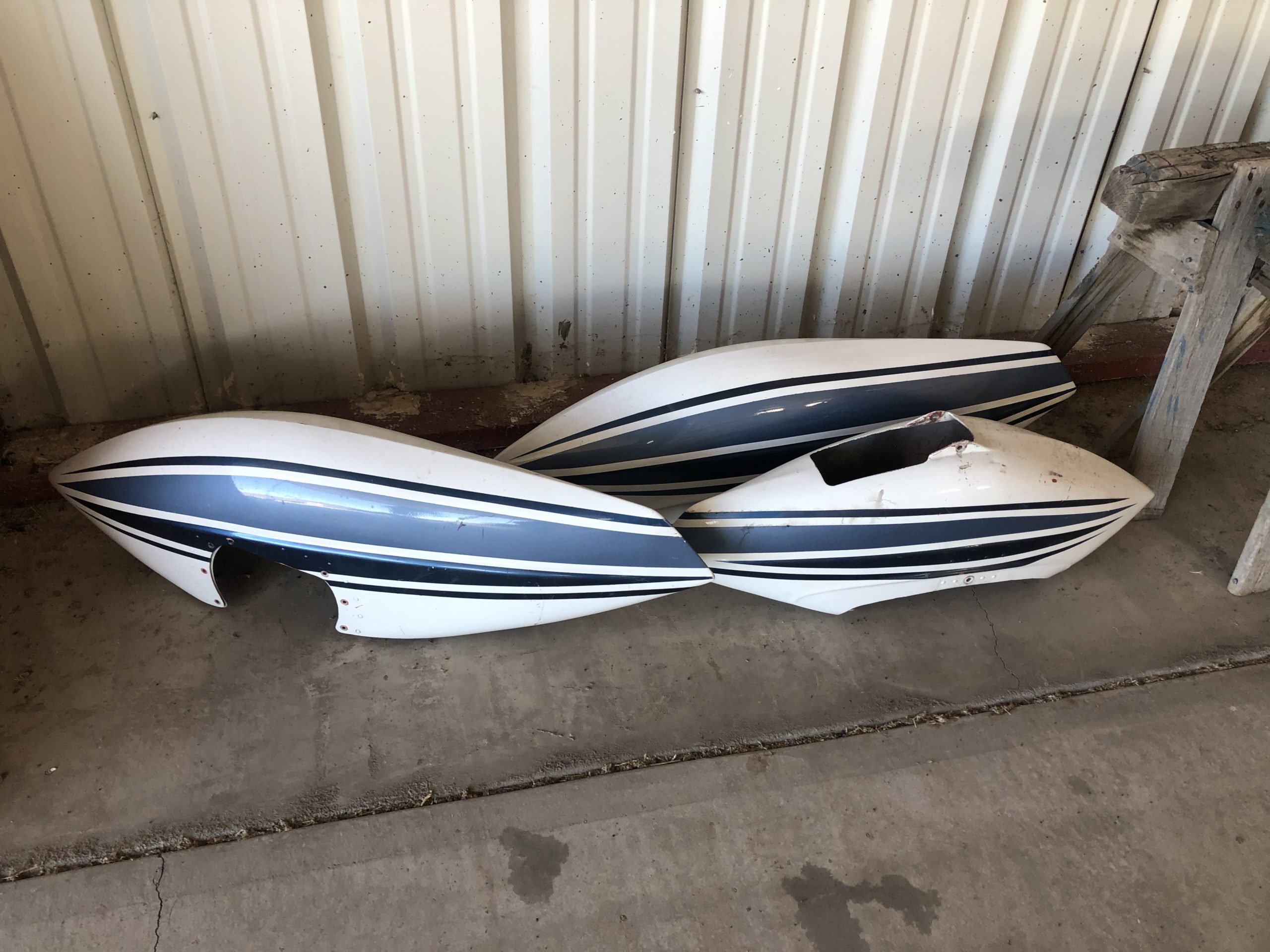 For More Information Contact ~ Chris Swathwood ~ sales@altivationaircraft.com ~ Phone: +1-720-663-9281
Specifications subject to independent verification by purchaser