New to Market – Call for Price
AIRFRAME / ENGINE:
Continental O-470-L – 1700 TBO 230 HP
Airframe Total Time Since New (TTSNEW) Hrs 4,929
Time Since Major Overhaul (SMOH) Hrs 1,438
Last Overhaul Completed: 6/27/1979
Compressions: 64, 70, 64, 64, 67, 62/80
Time Since Prop Overhaul (SPOH) Hrs 285
Prop: McCauley 2A36C29-AG
Annual due: Going in for Annual Inspection Dec 2023
AVIONICS
Dual Garmin G5's
Transponder: GTX 345R ADS-B In/Out
GPS: Garmin GTN 650
NAV/COMM: Garmin GTR 225
Intercom: 4-Place PS Engineering PMA450A
Autopilot: N/A
Engine Monitor: MVP-50P
New avionics bus with all new circuit breakers
Digital AOA Indicator
INTERIOR
Beautiful Black and gray leather with teal and chrome accents interior completed in 2020. Standard pilot and copilot seats, with two matching side folding and locking passenger seats installed by STC. All seats feature BAS shoulder harness, and Bose Headsets. Interior completed with updated led lighting, and Precise Flow forward and rear air vents, and 4 port O2 System.
Rated 10 out of 10
EXTERIOR 
Overall polished aluminum with teal and black accents
Rating 9 out of 10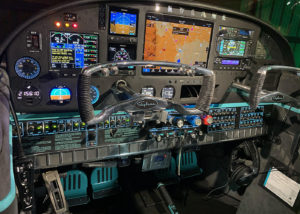 ADDITIONAL EQUIPMENT
Robertson STOL
Vortex Generators
Aileron and Flap Gap Seals
Long Range Tanks
Middle Forks Tail Tiedown Assembly
Precise flow air vents (front and rear)
I-5 Overhead Sunlight Kit
Rosen sun visors
Pilot and Co-pilot Domed Bubble Windows
Carbon Fiber Extended Baggage Kit
Atlee Dodge Firewall Battery Box
BAS Shoulder Harness Kit Front and Rear Seats
Pilot Under Seat Inertia Reel
Aft Side Folding Passenger Seats
4 port Oxygen system
Acorn Welding Cabin Wires
Door Stewards
Airglas Nose Fork with 8.5×6
29x11x10 Alaskan Bushwheel Mains
Lifting Eye bolts
HID Landing/taxi/wig wag lights
Under wing and rear tail courtesy lights
Bose Headsets
Aircraft Cover
Additional Information:
Looking for that perfect backcountry aircraft, but without the insurance cost of a tailwheel? Then this is your plane. This 1957 Cessna 182A has been completely gone through, with an long list of STC modifications and a beautifully completed brand new interior. The aircraft features a Robertson STOL kit with vortex generators and wingtip mods. Equipped with 29x11x10 Alaskan Bush Wheels and a Airglas nose fork this aircraft is ready to land on unimproved strips and more. The interior of this 182 has been completely redone, with updated panel including all new circuits and features a Garmin GTN-650, Dual Garmin G5's, and MVP-50P engine monitor, with in dash iPad mount and much more, and is certified IFR. Aircraft has complete logs since new, and available for showing at KBJC.
Digital scans of logs available for review upon request.
Click here to view the video walk around of this aircraft.
Mobile users swipe left or right for additional images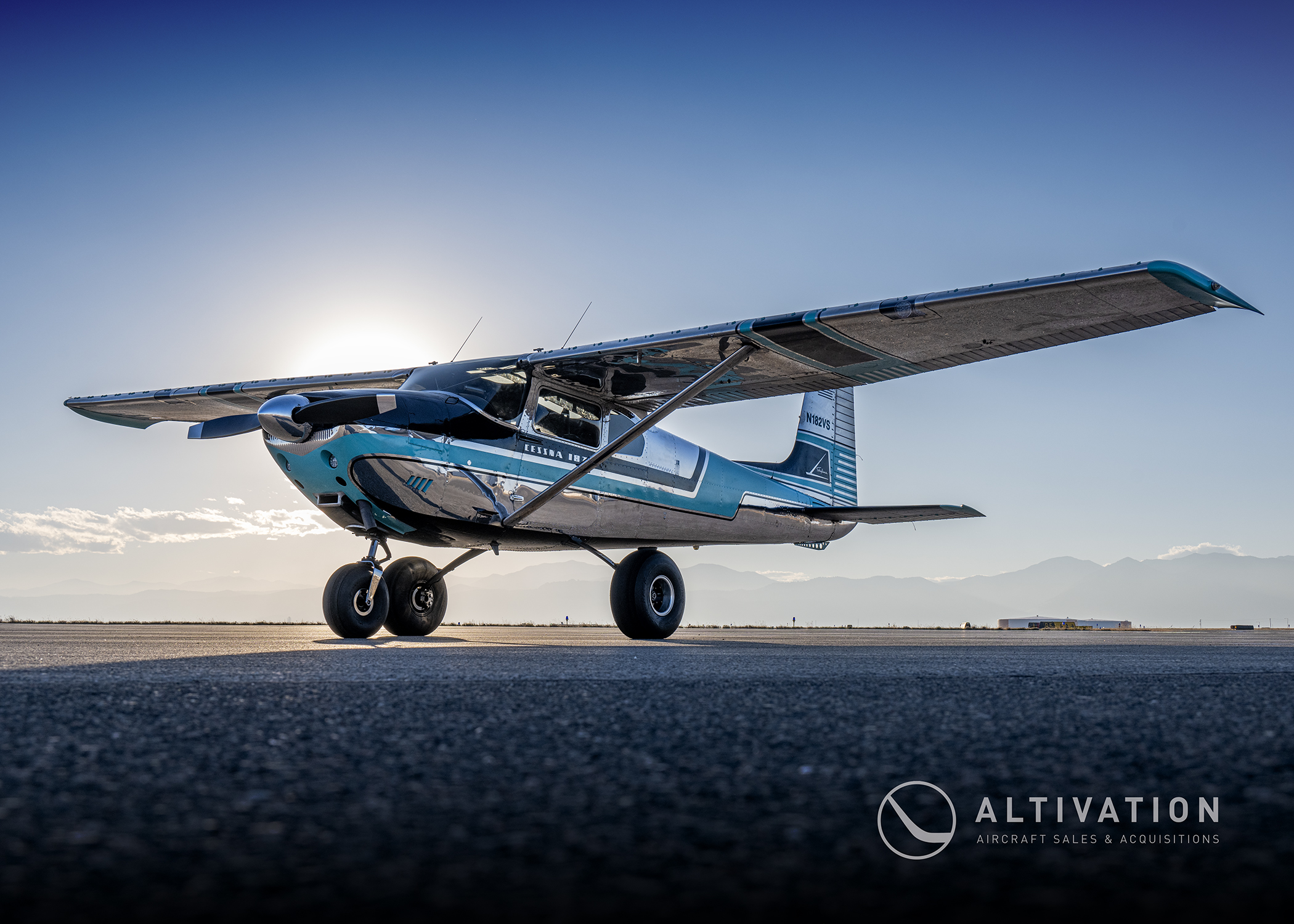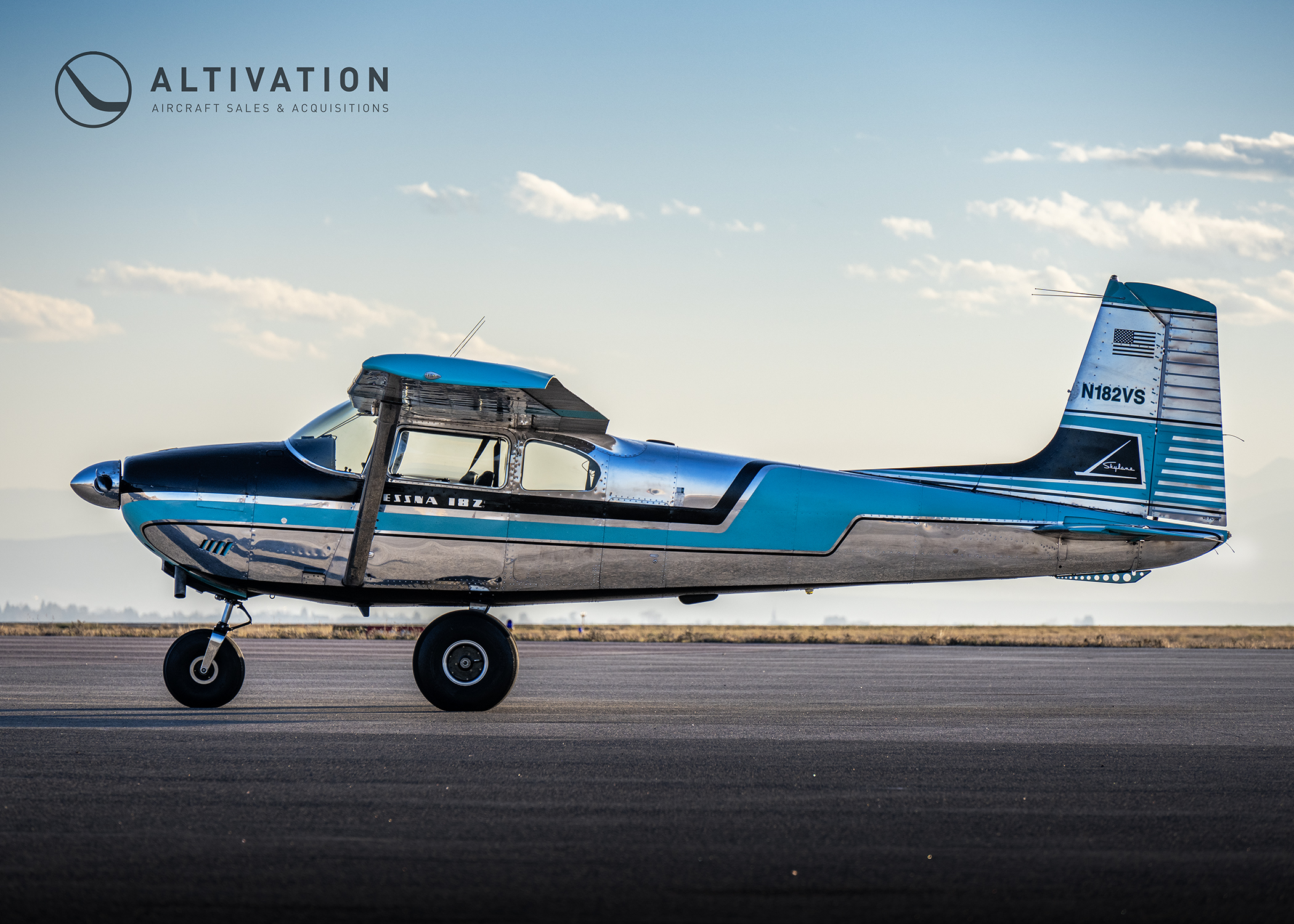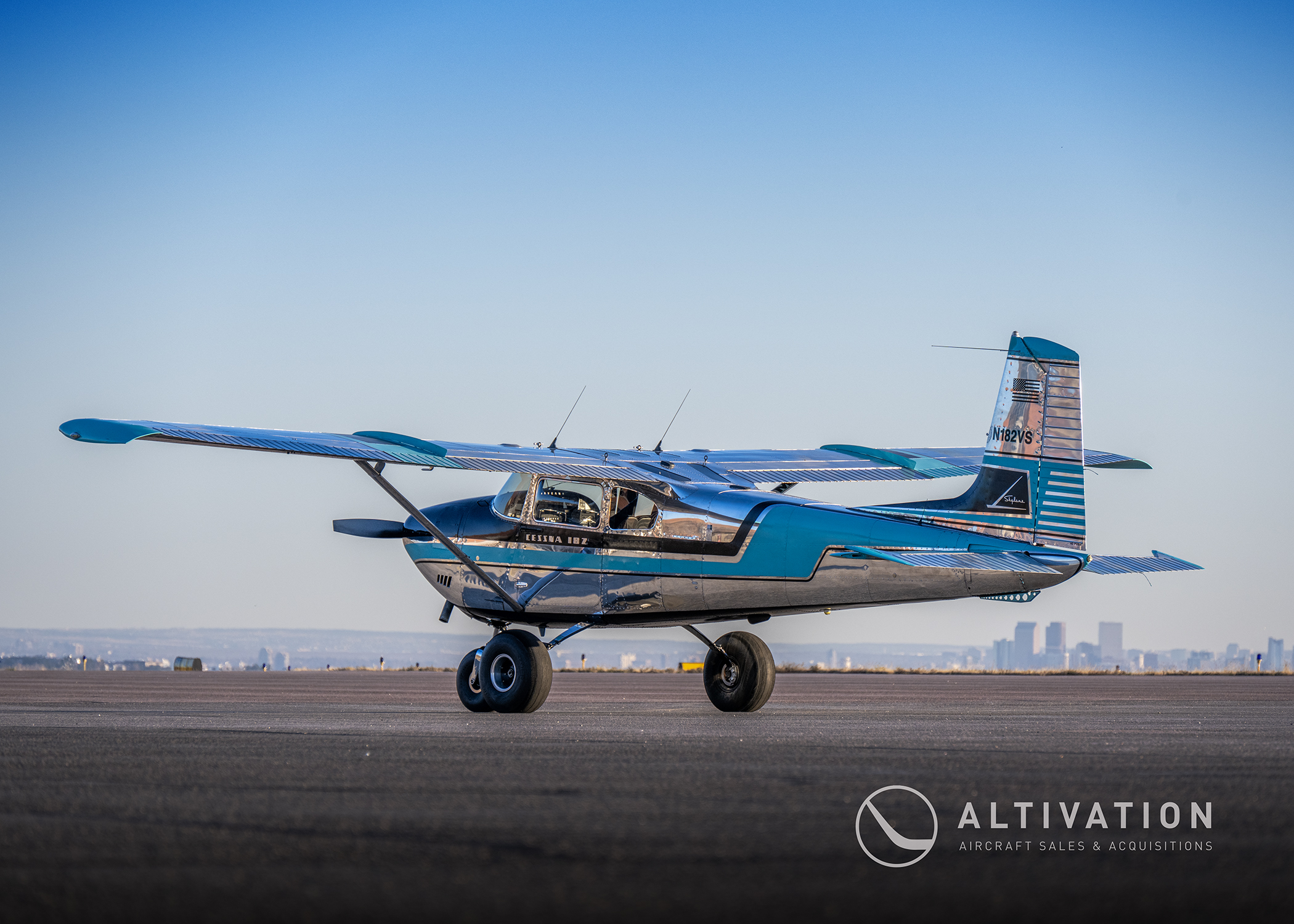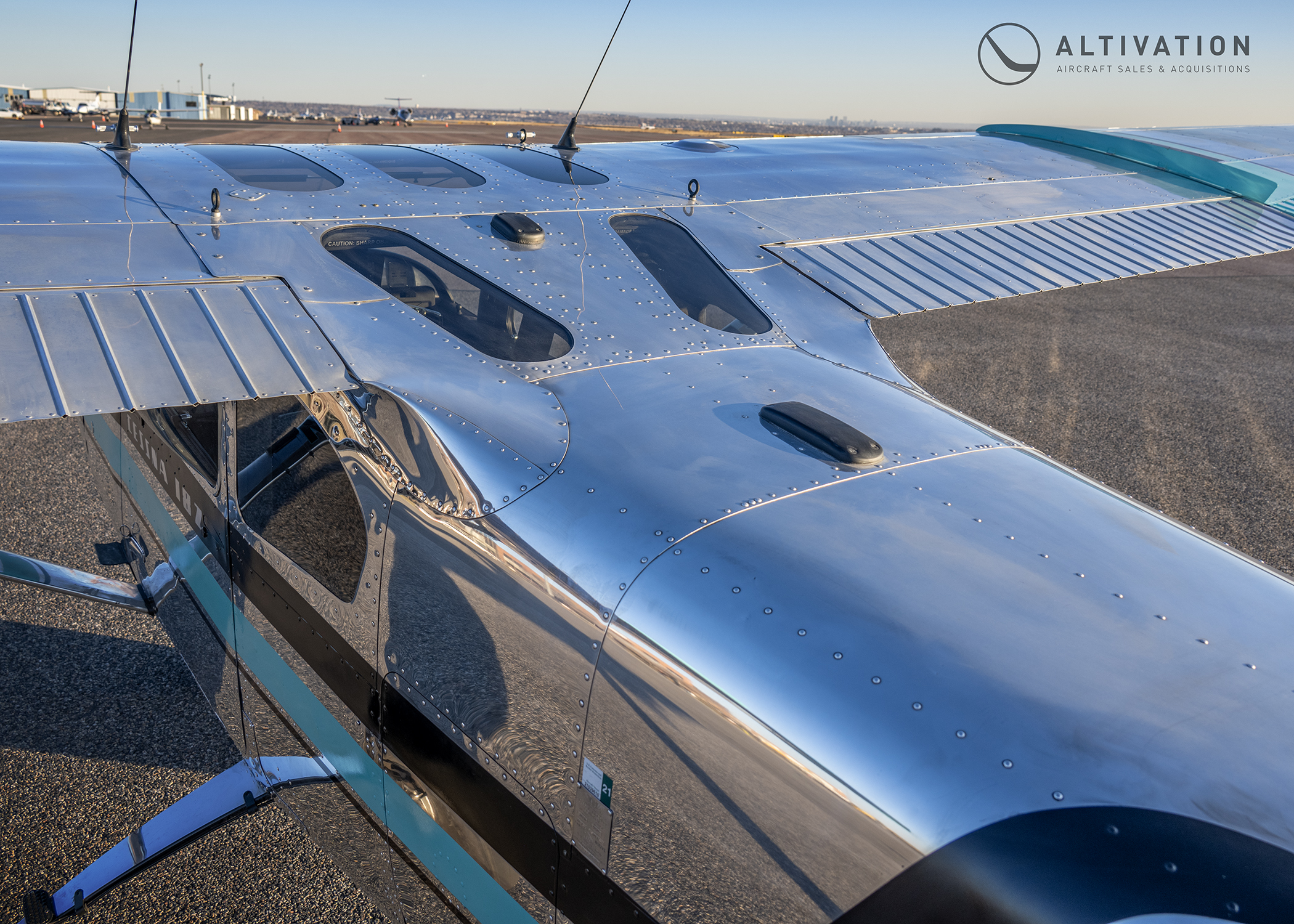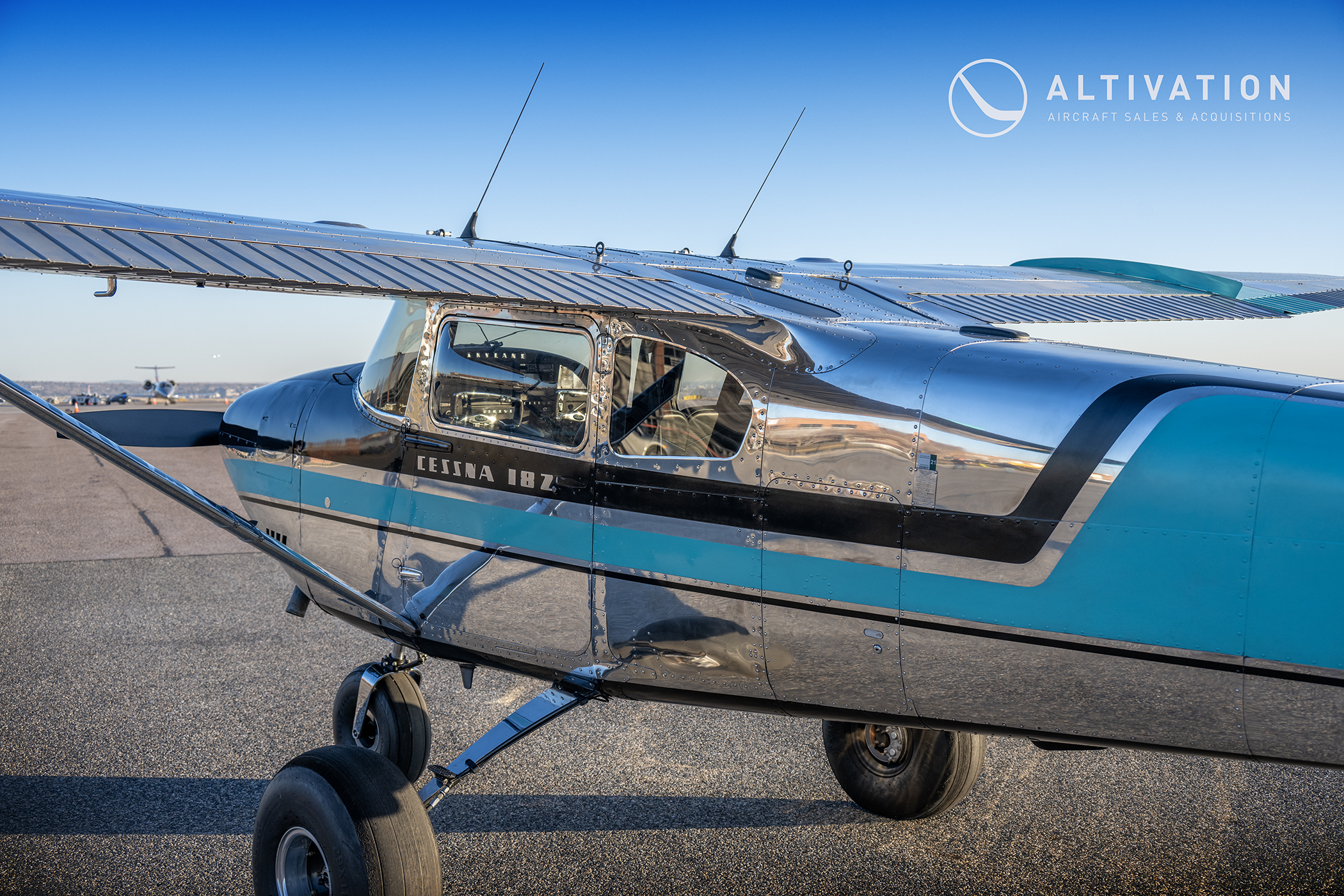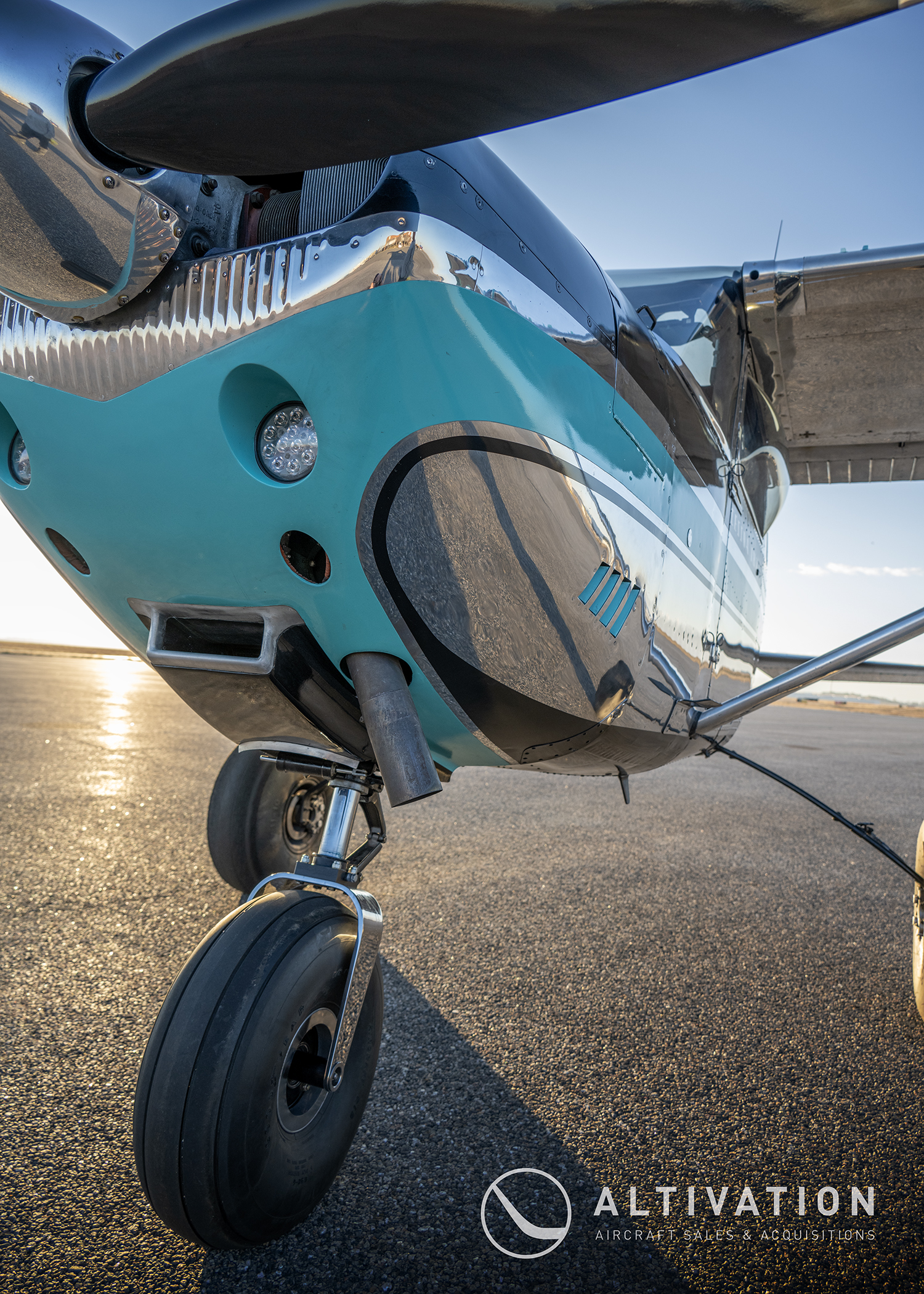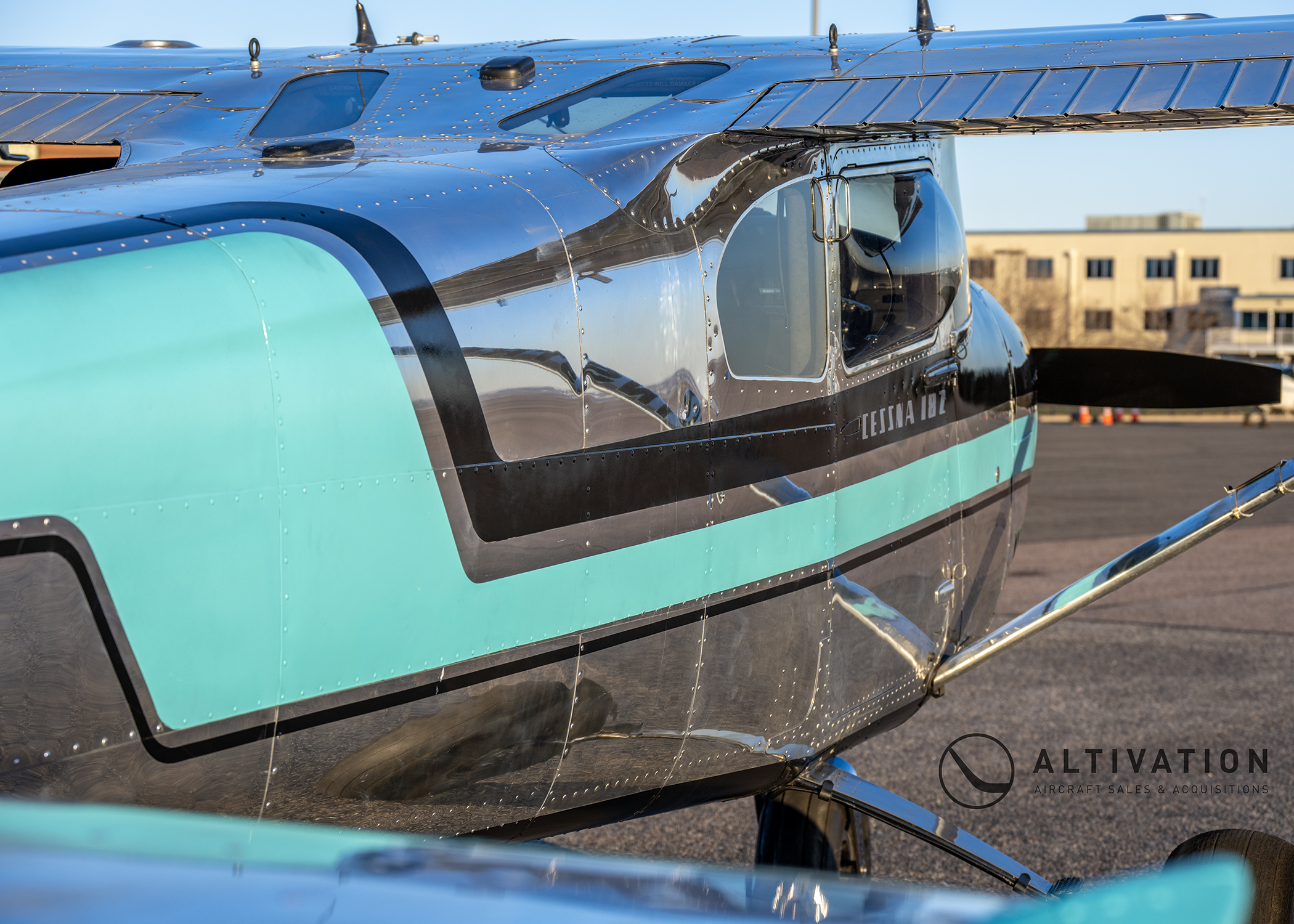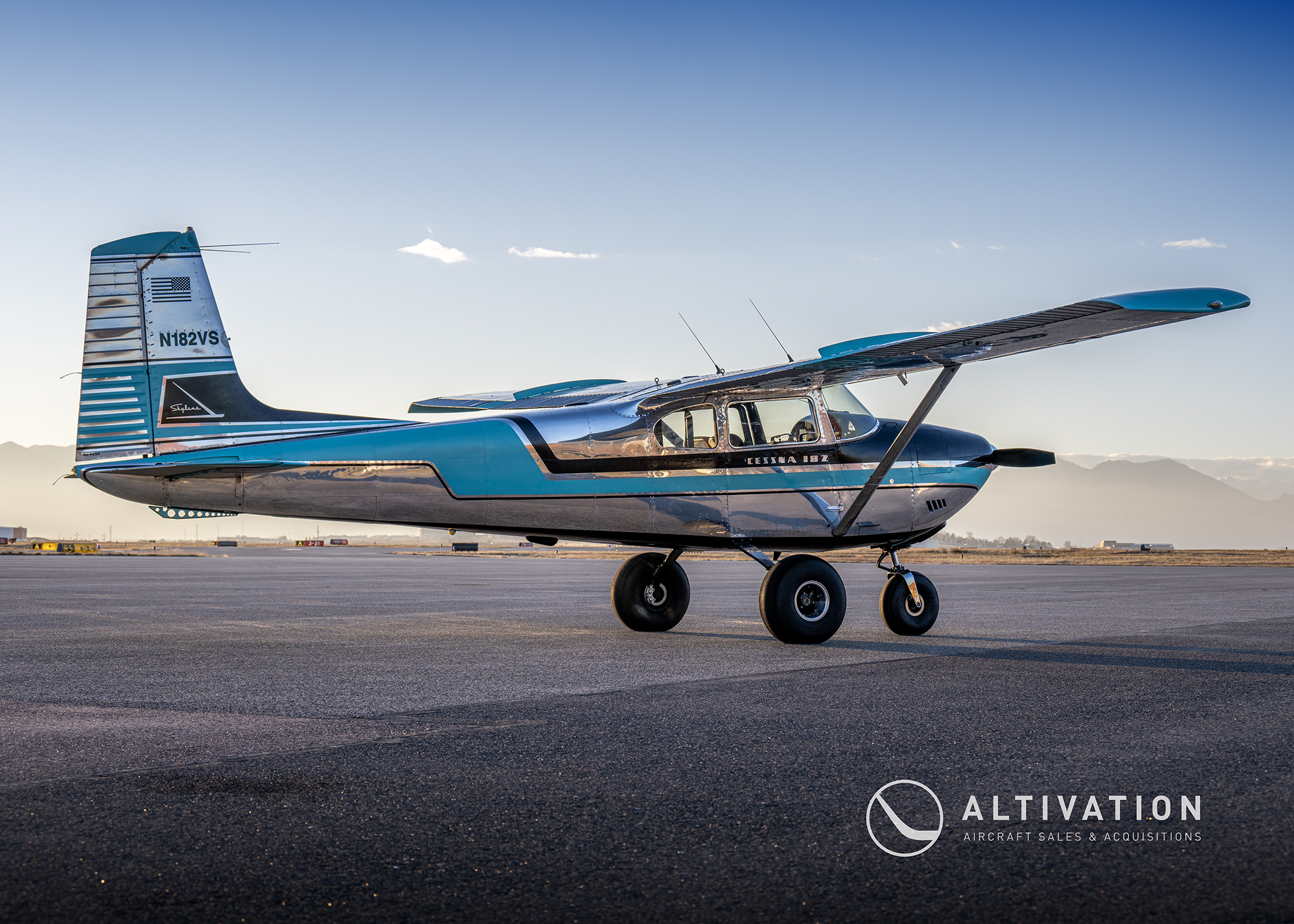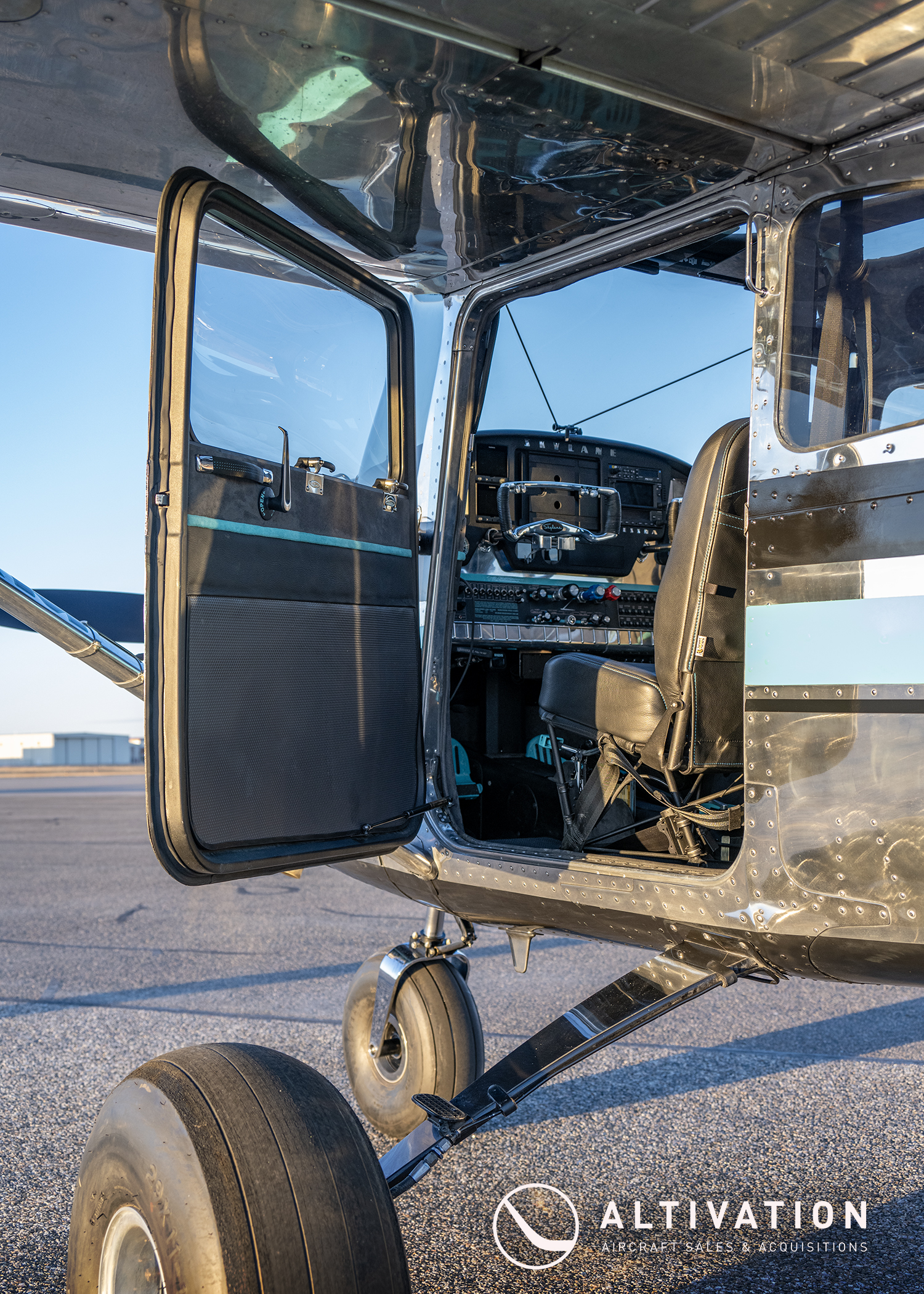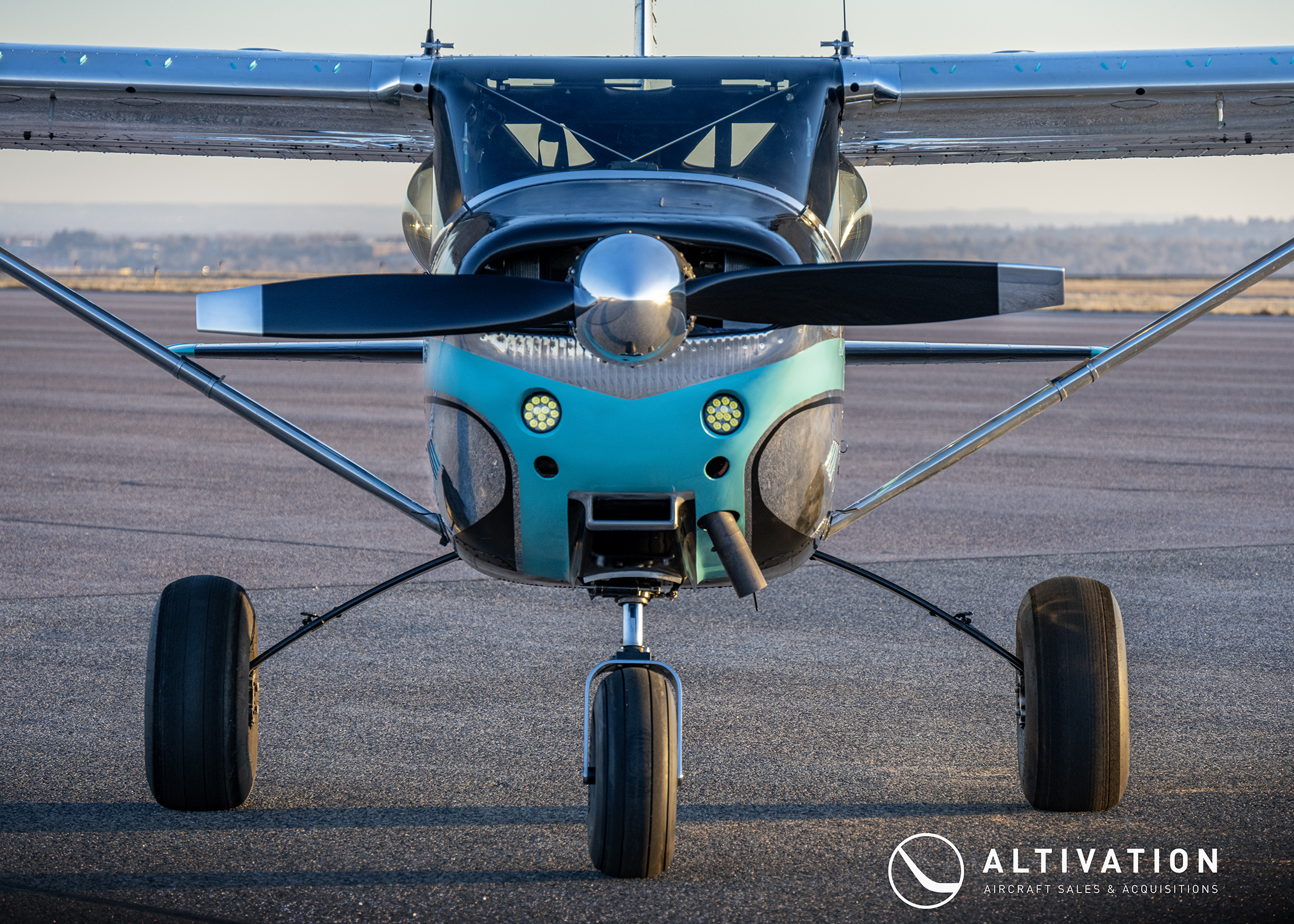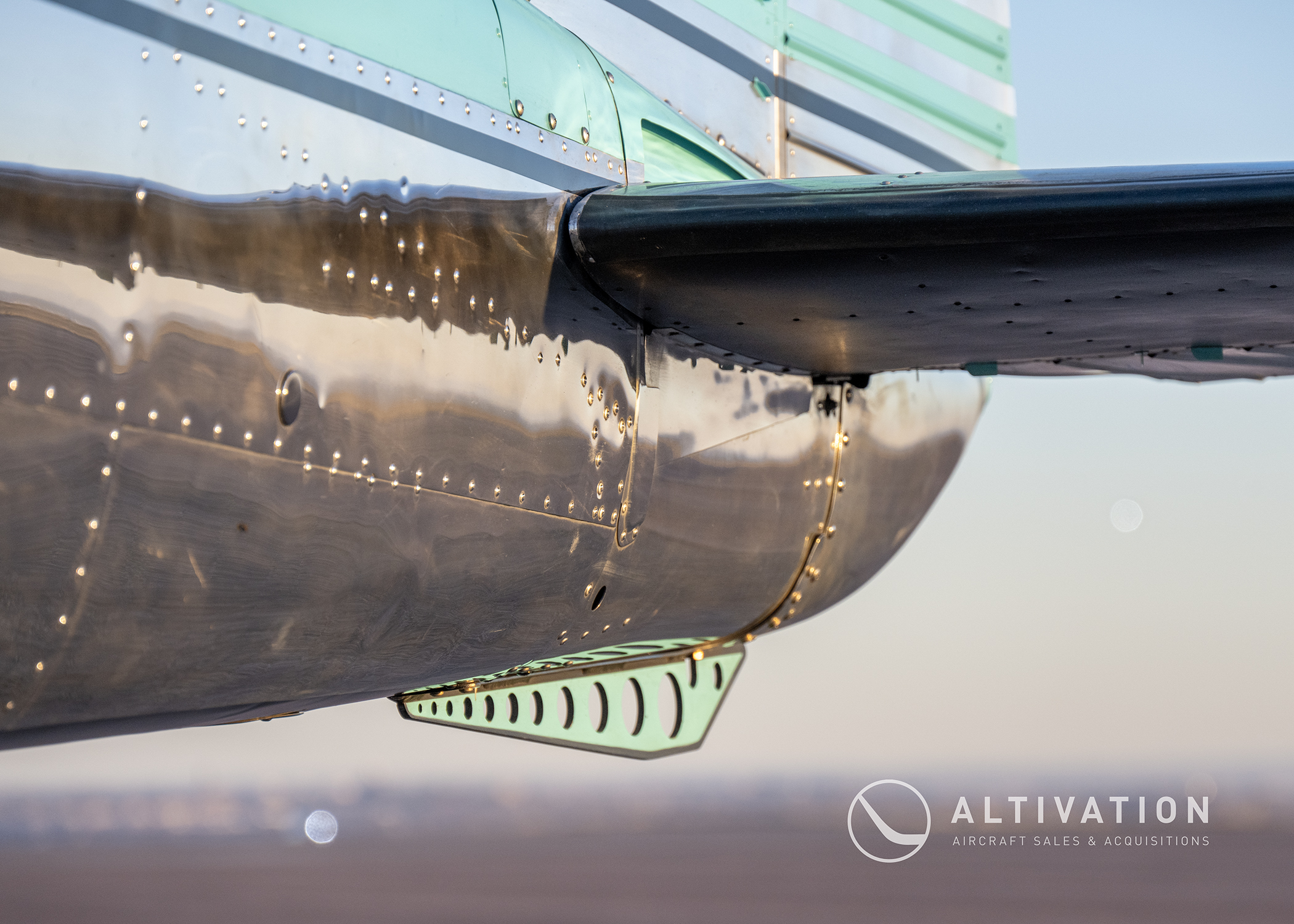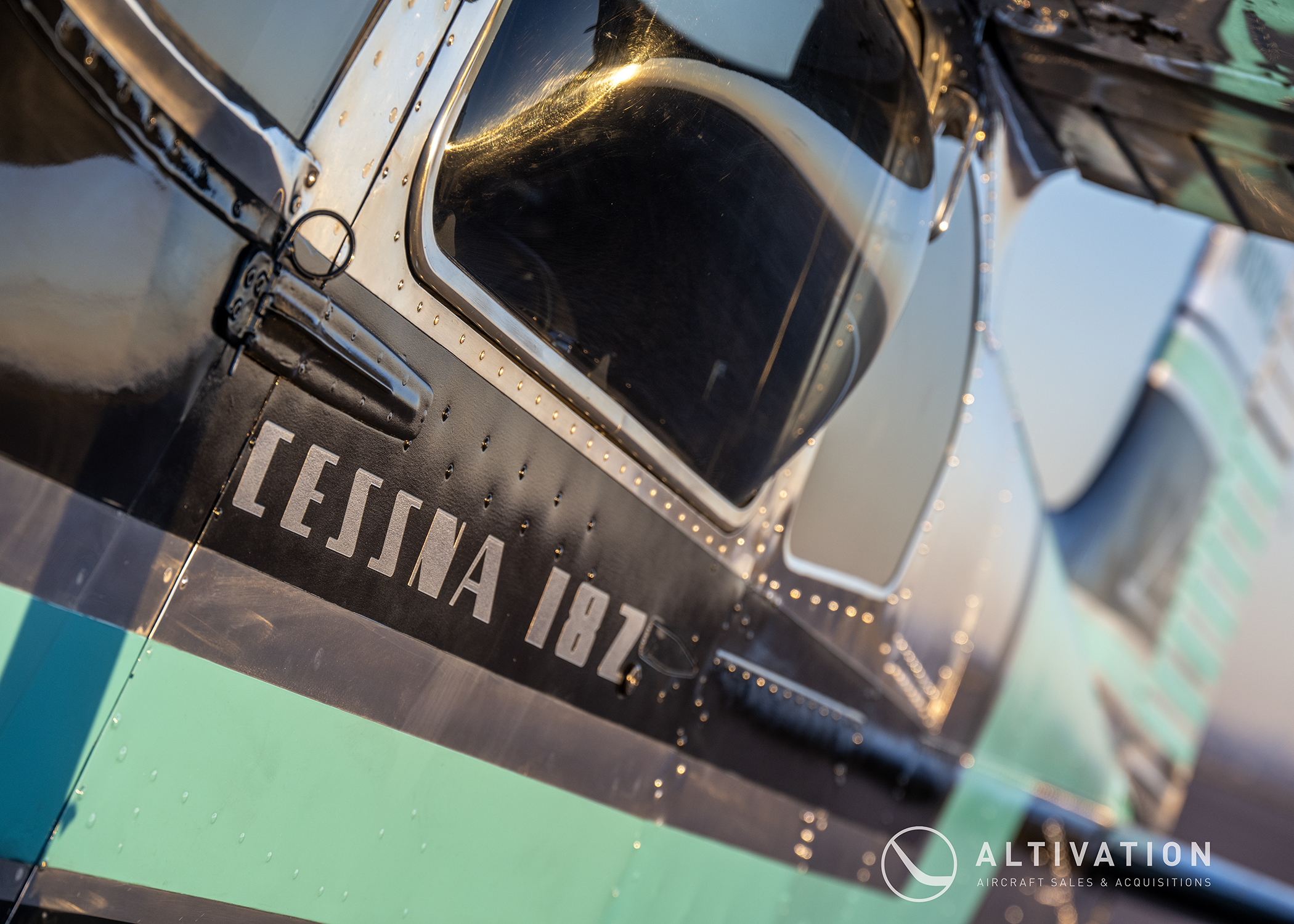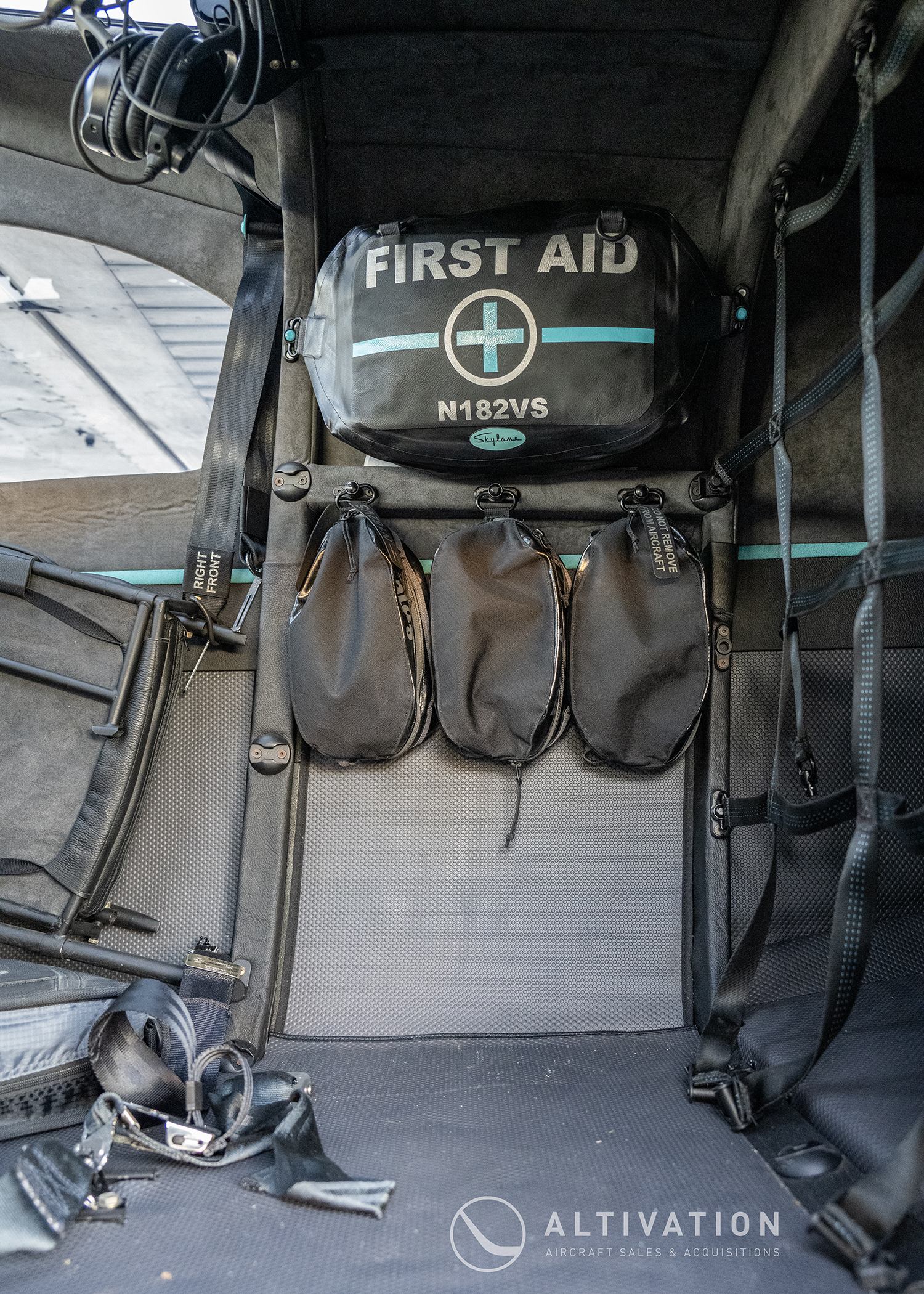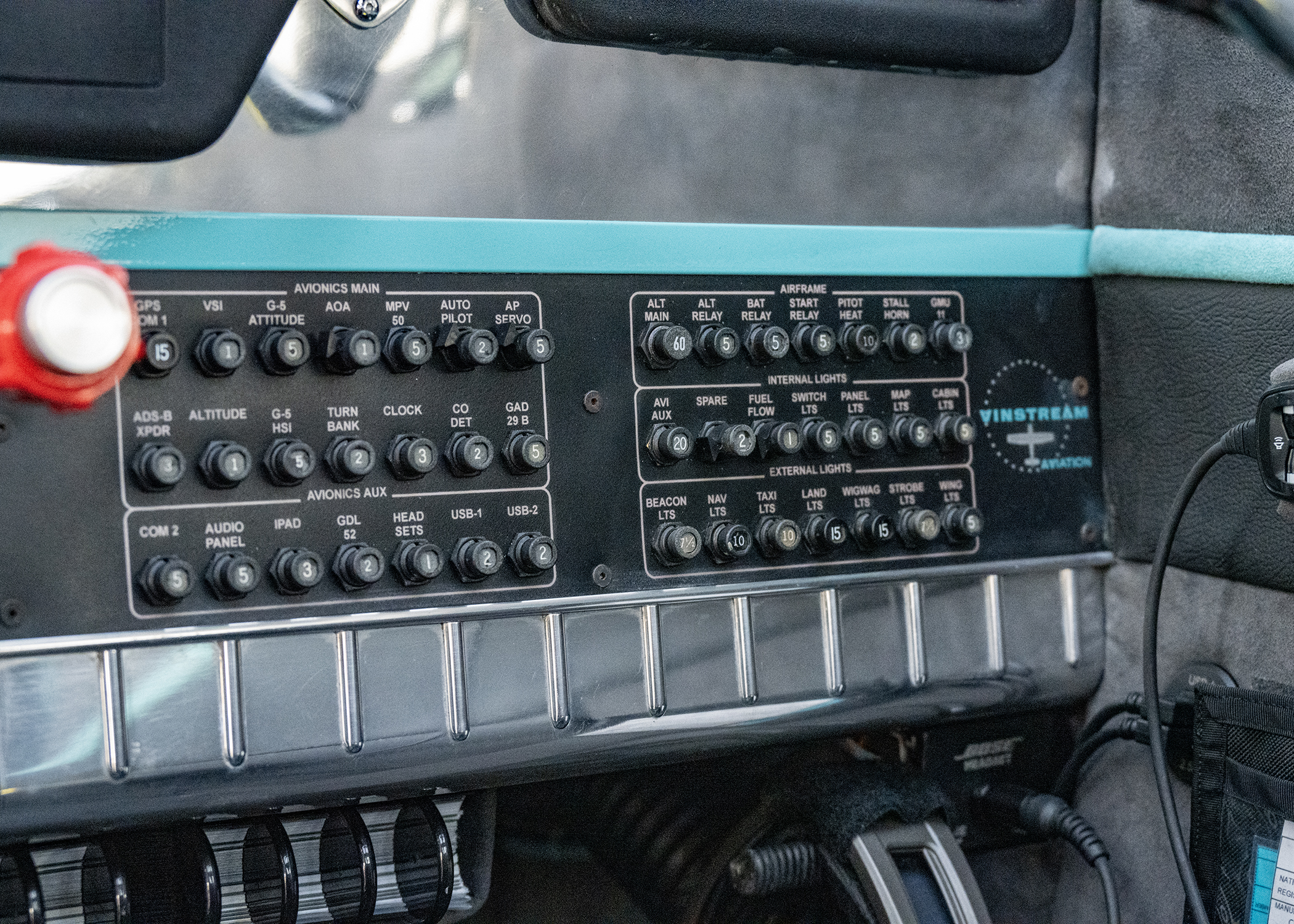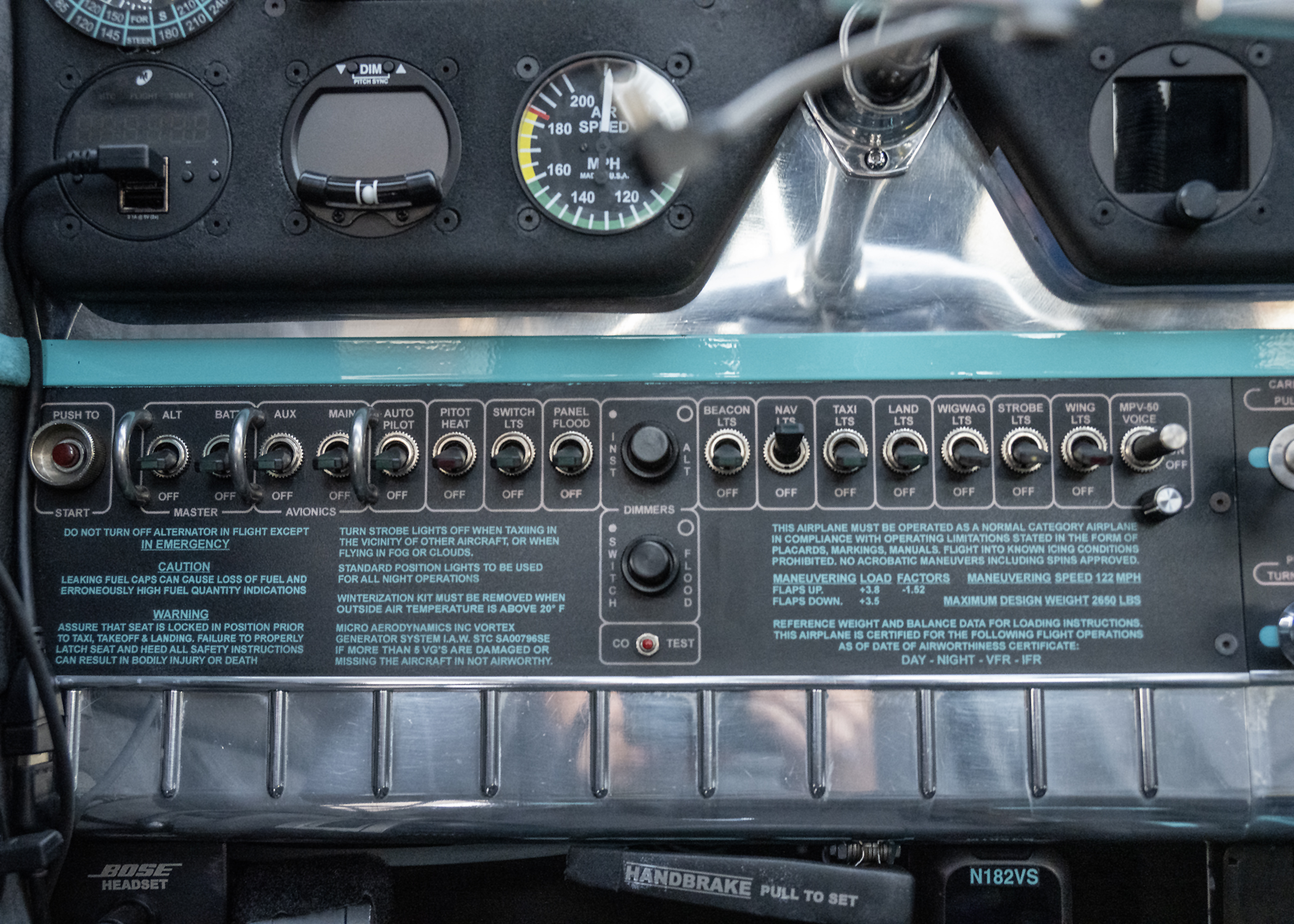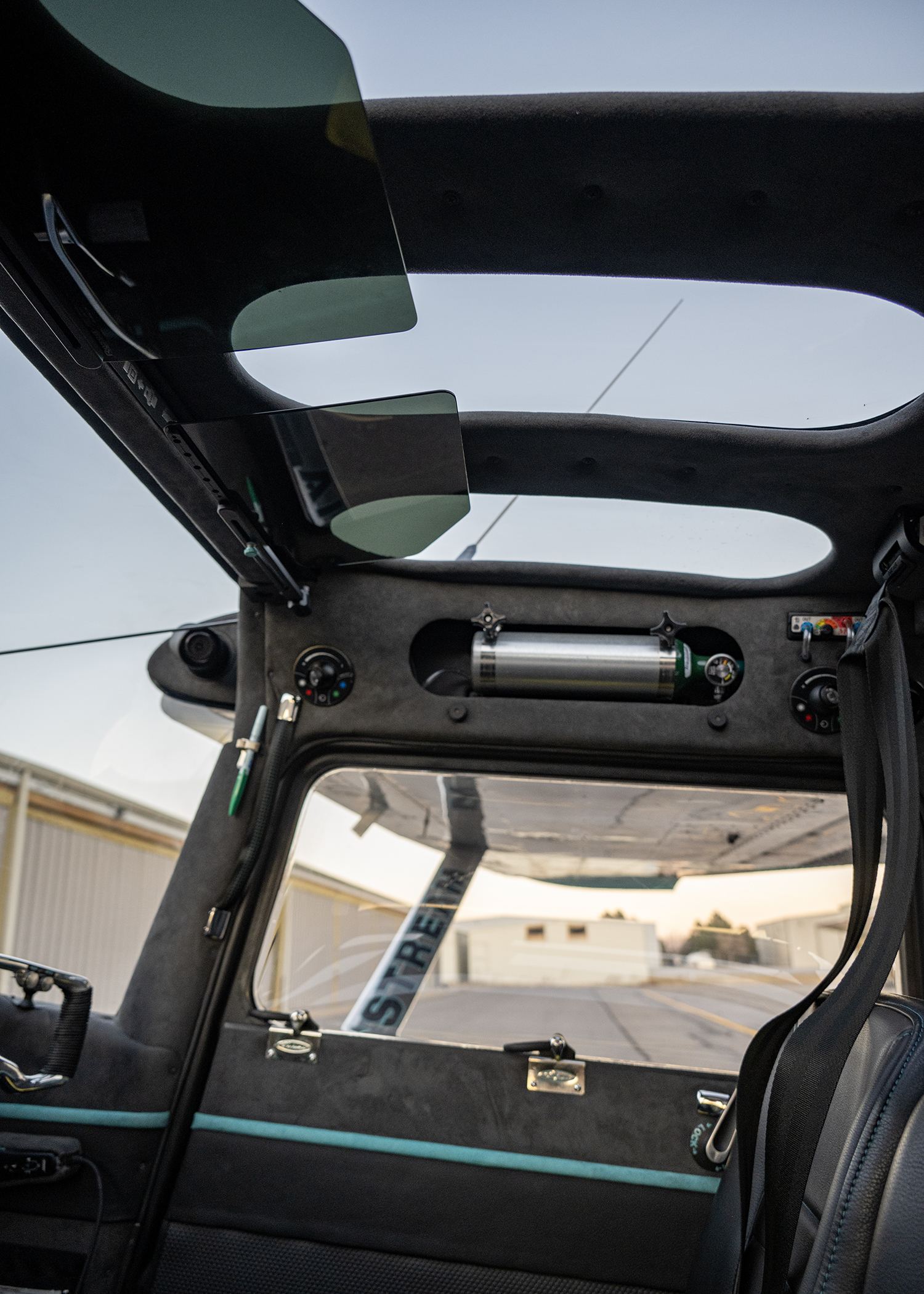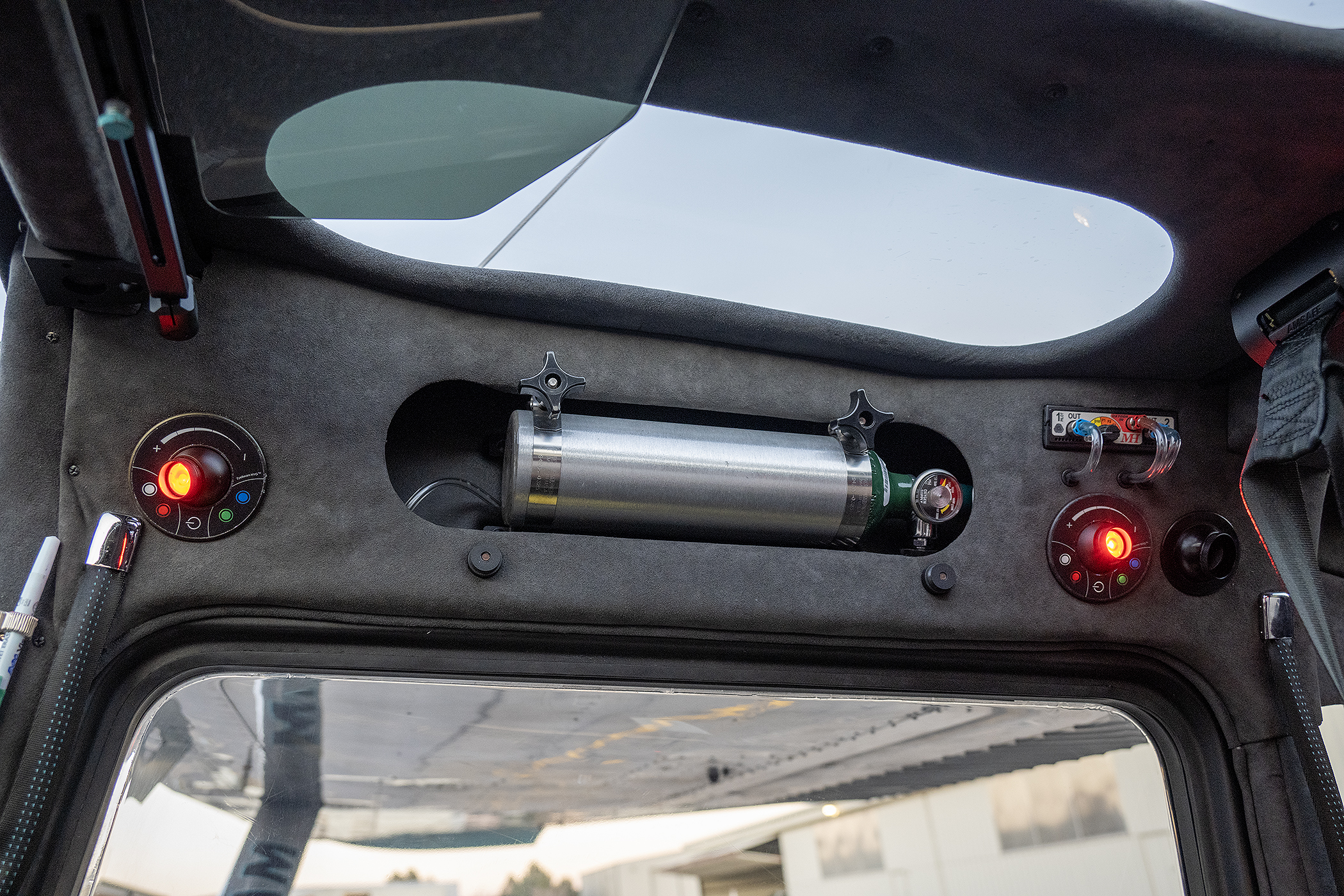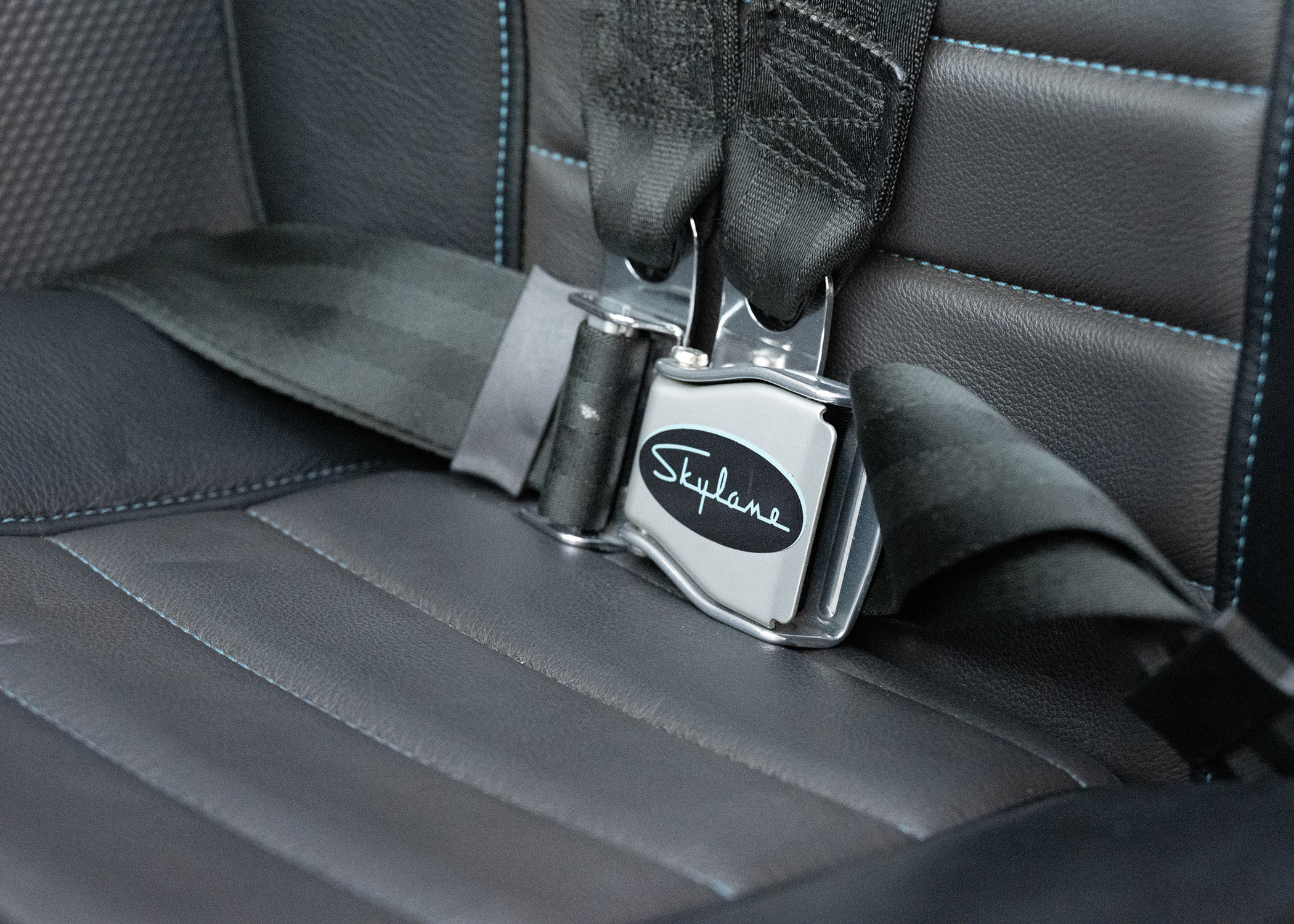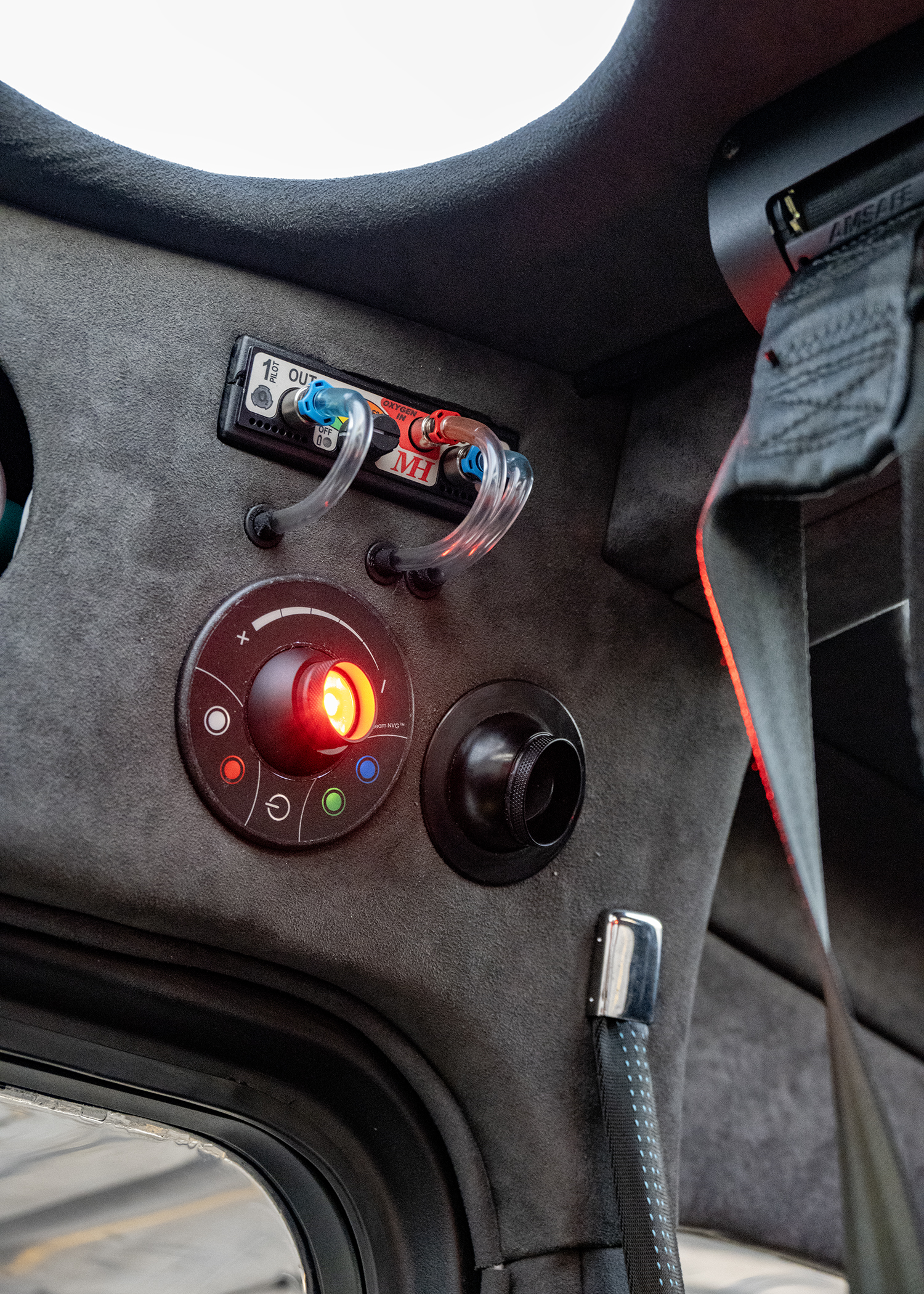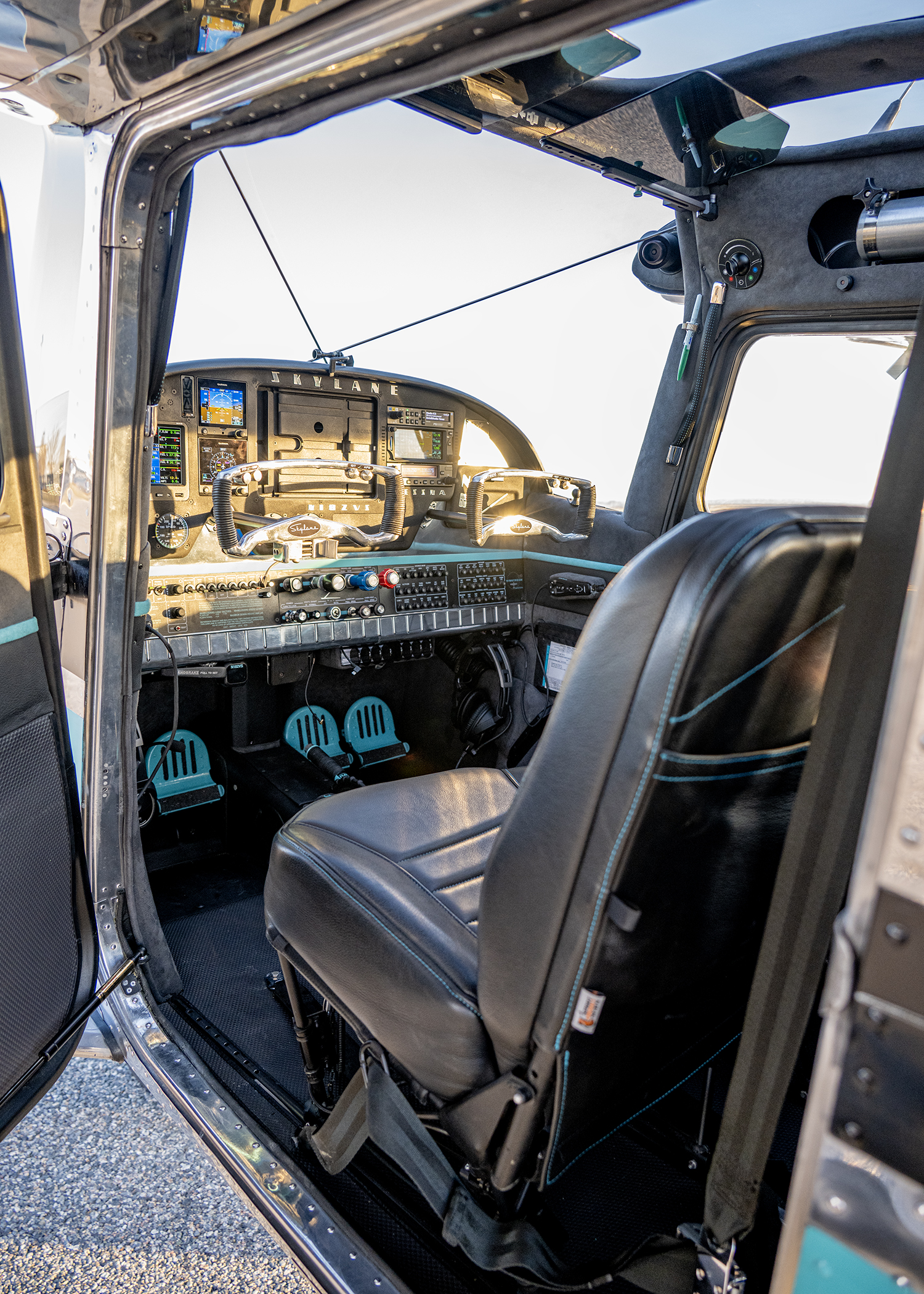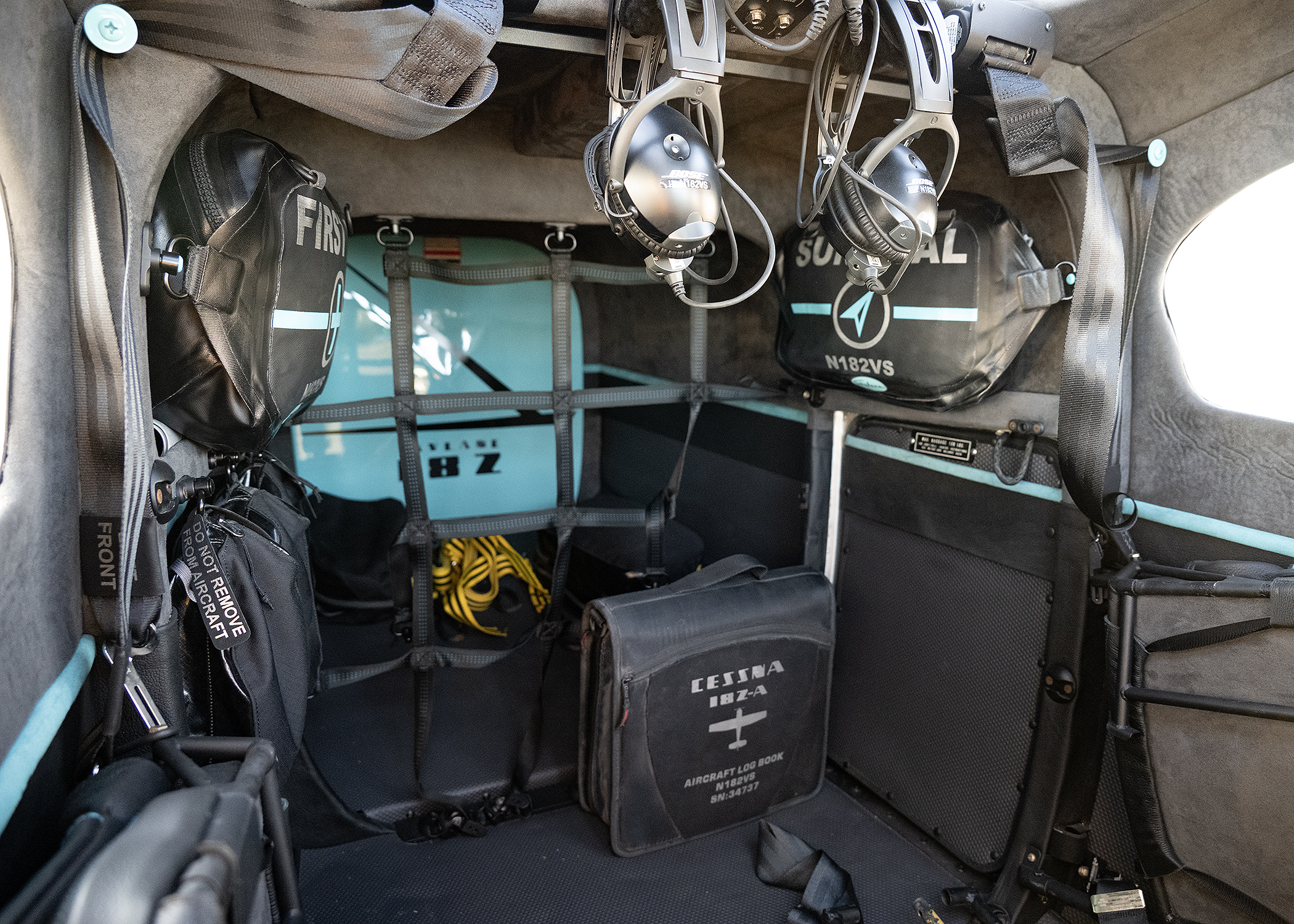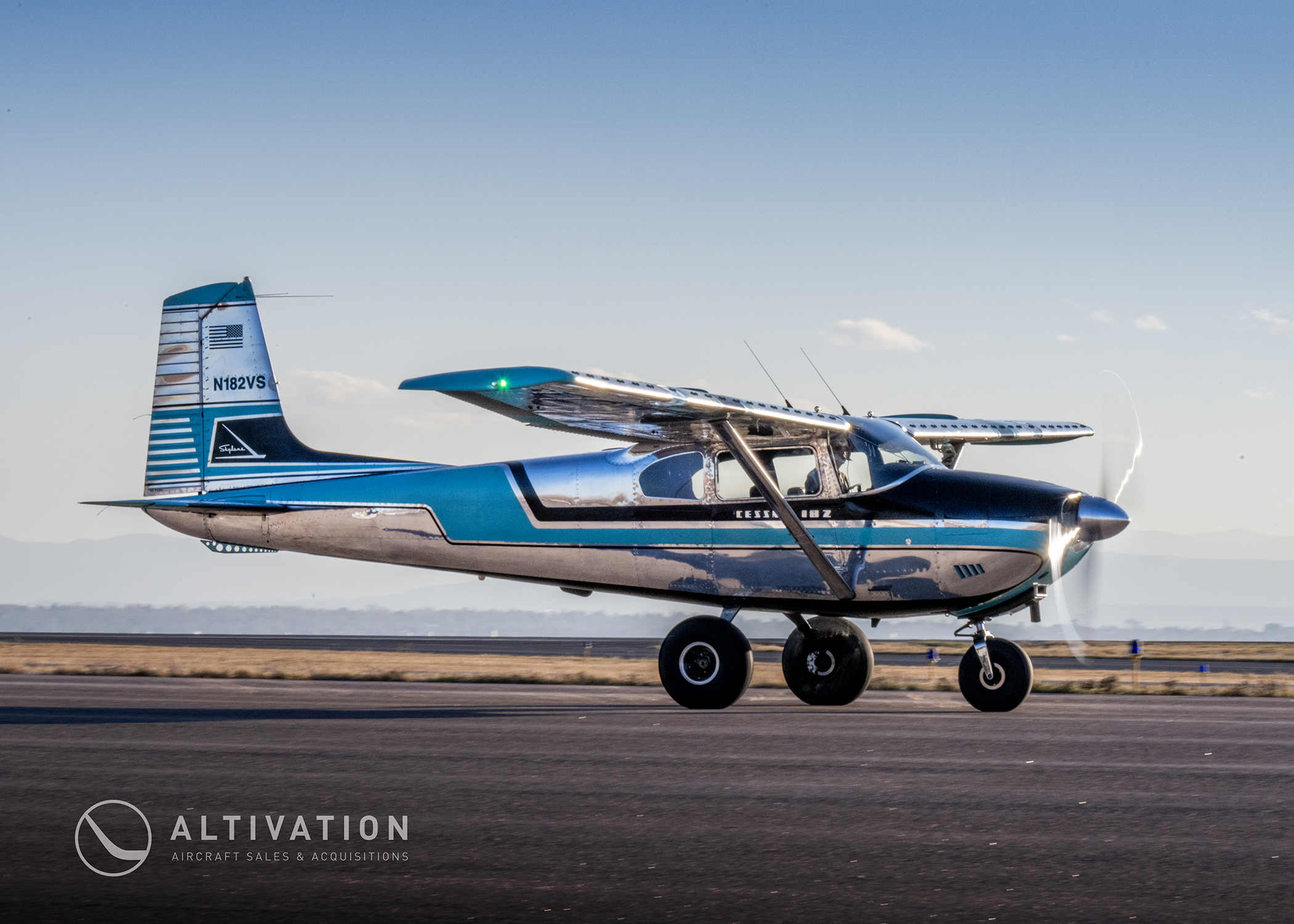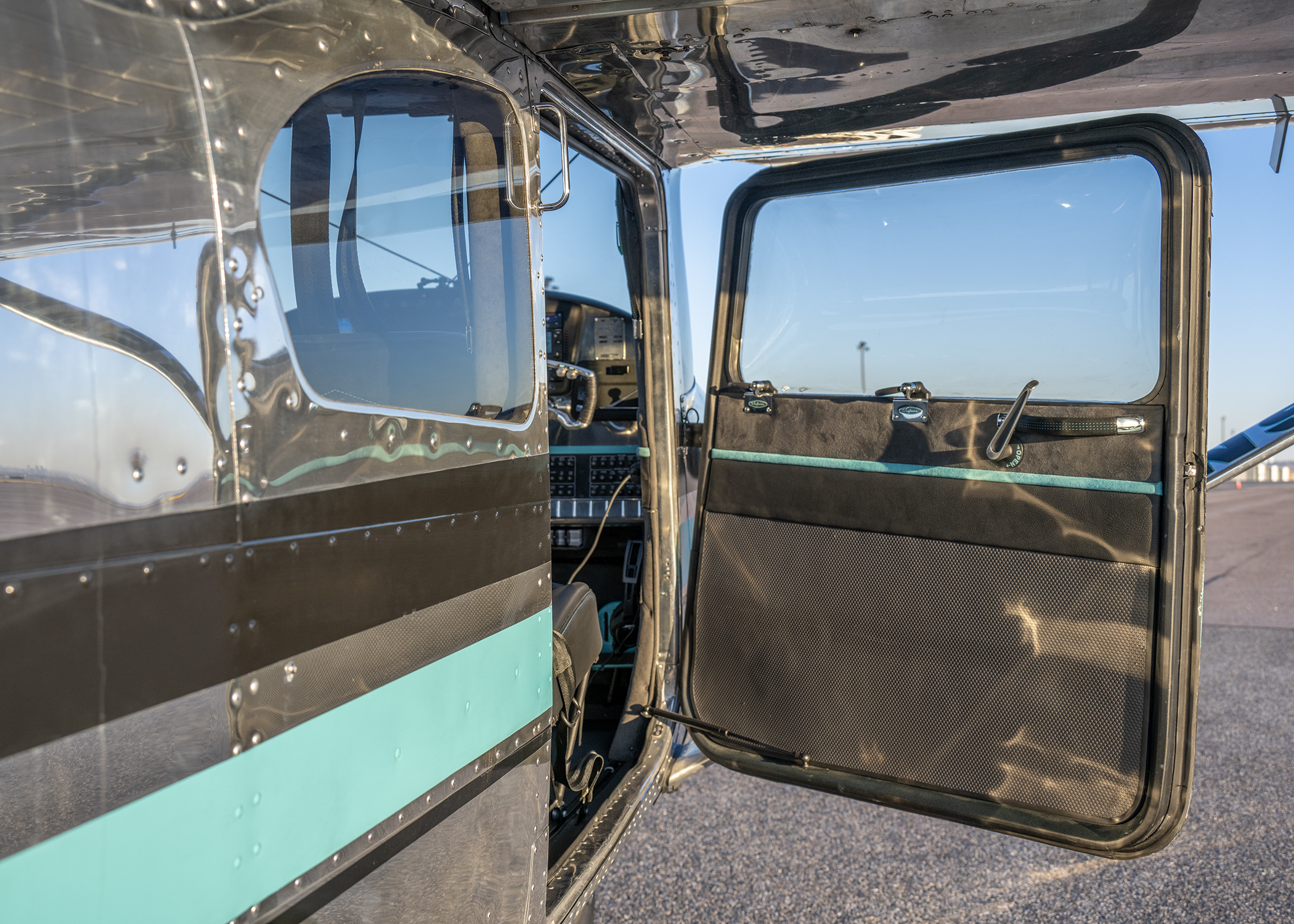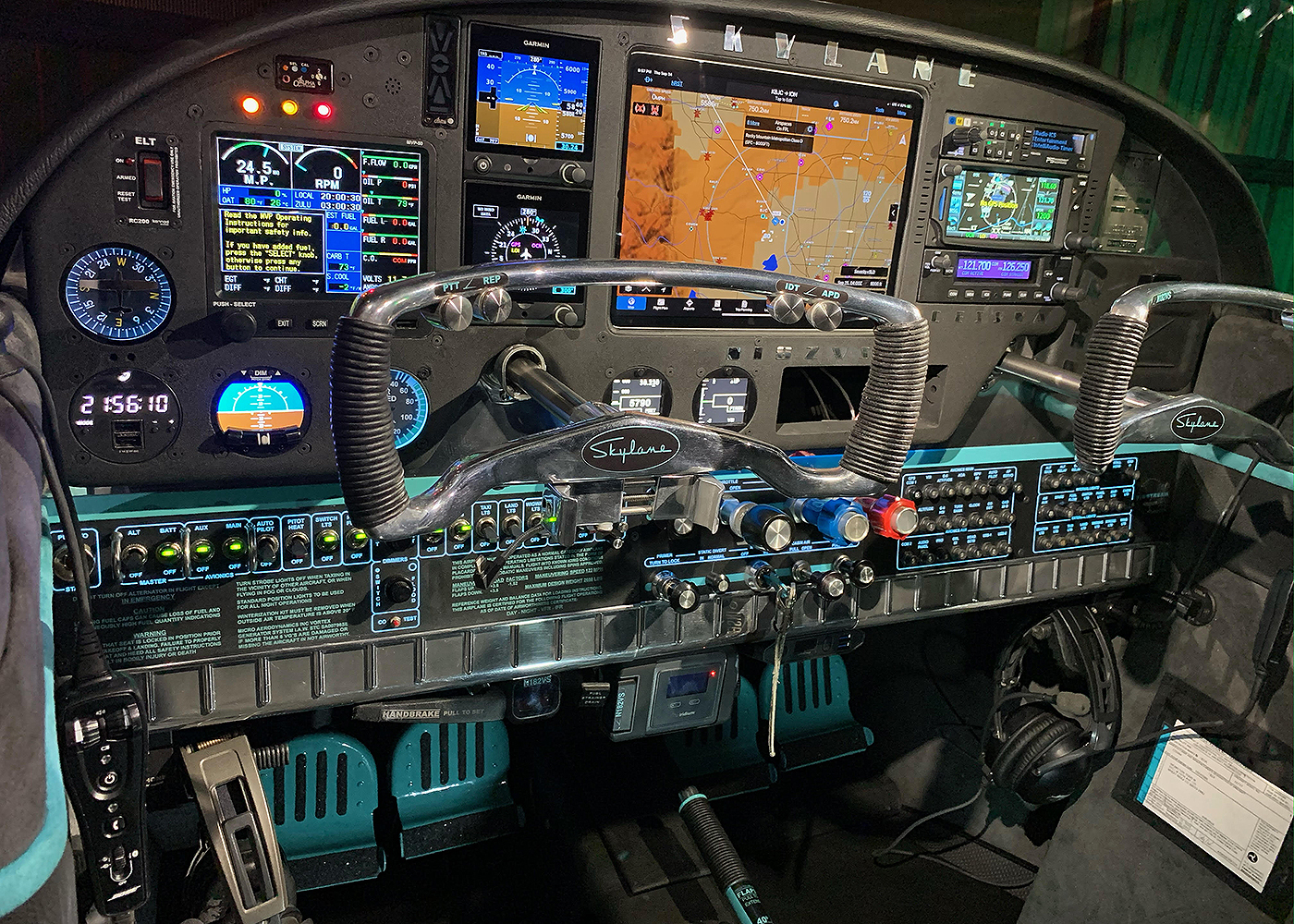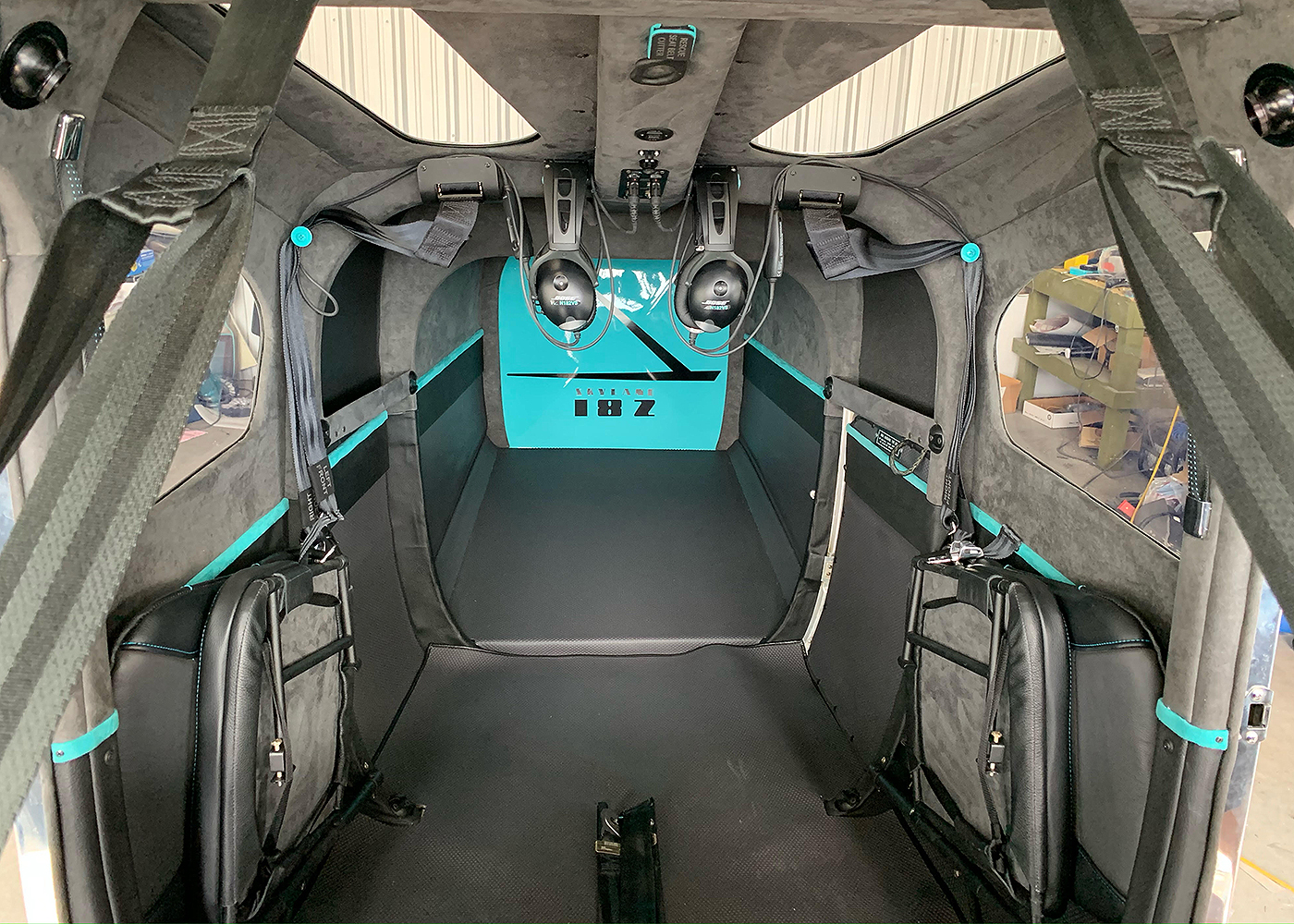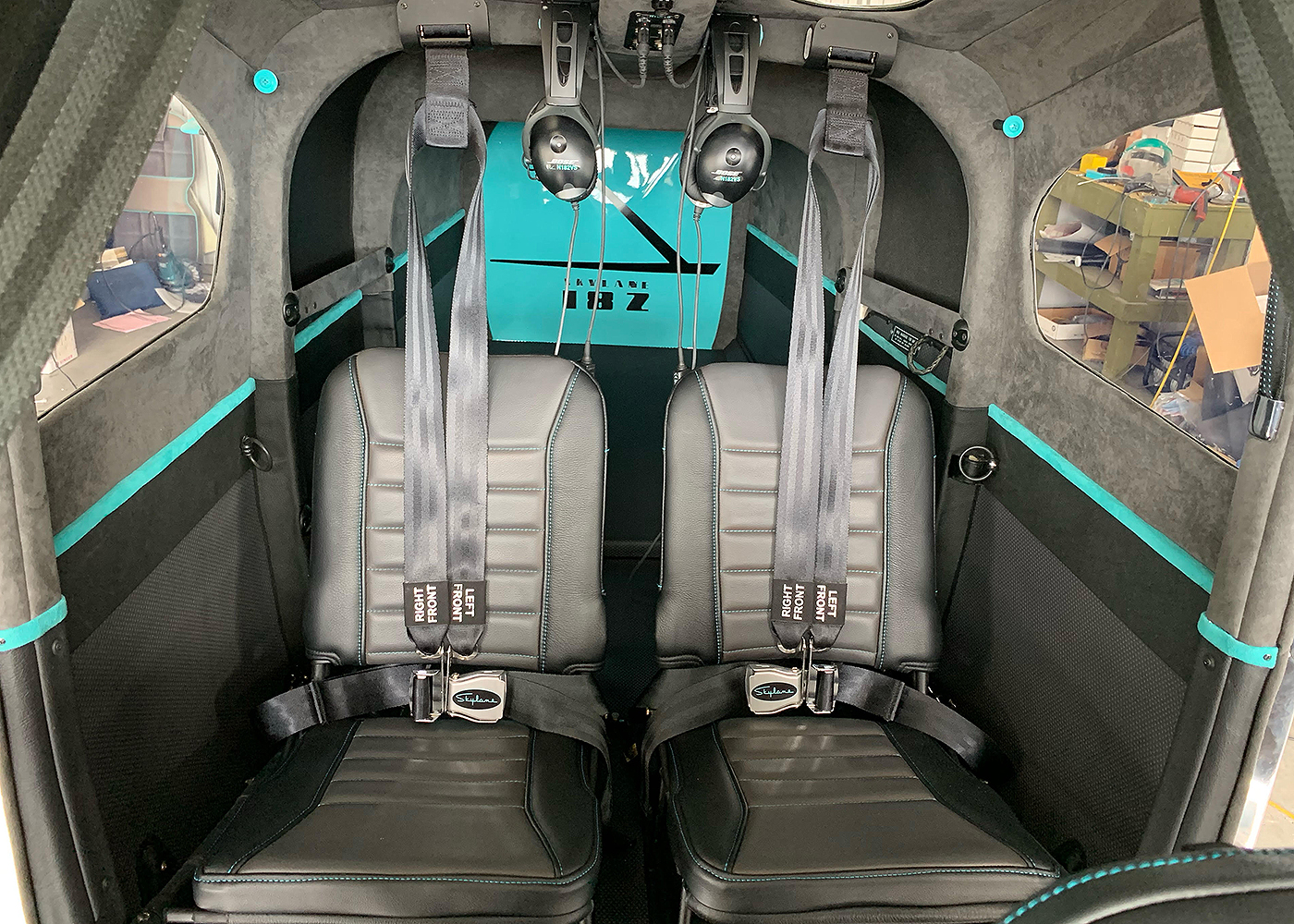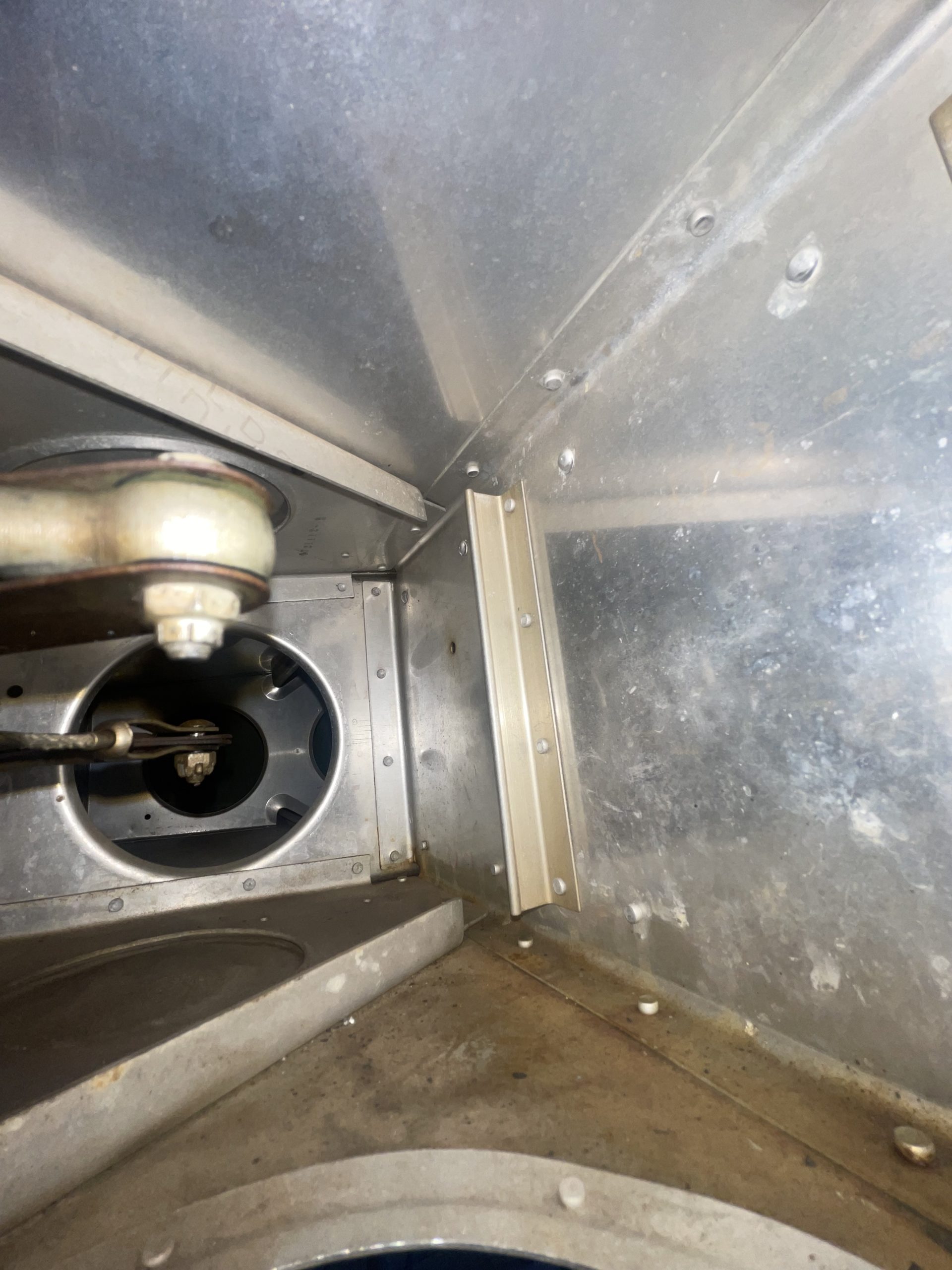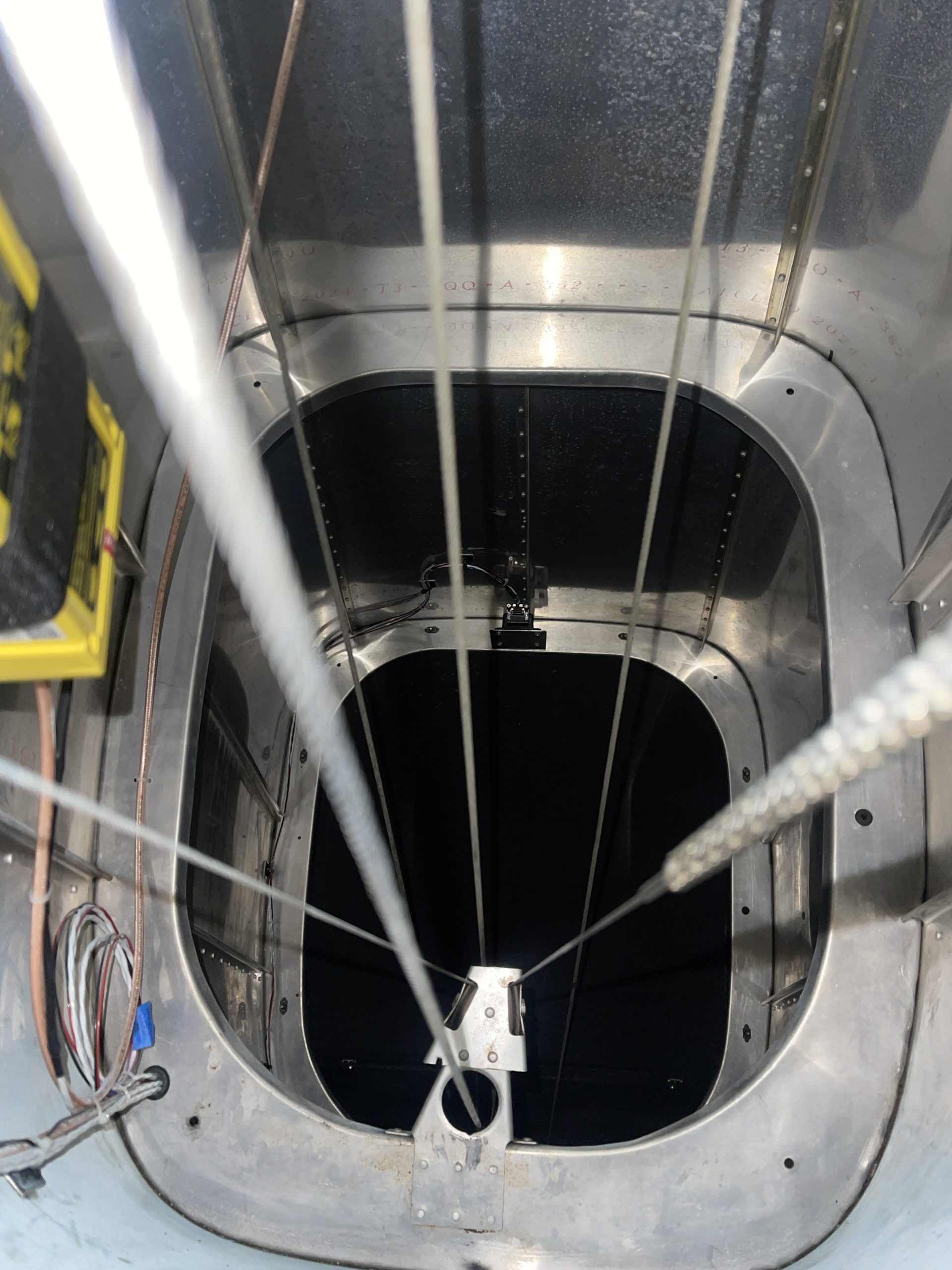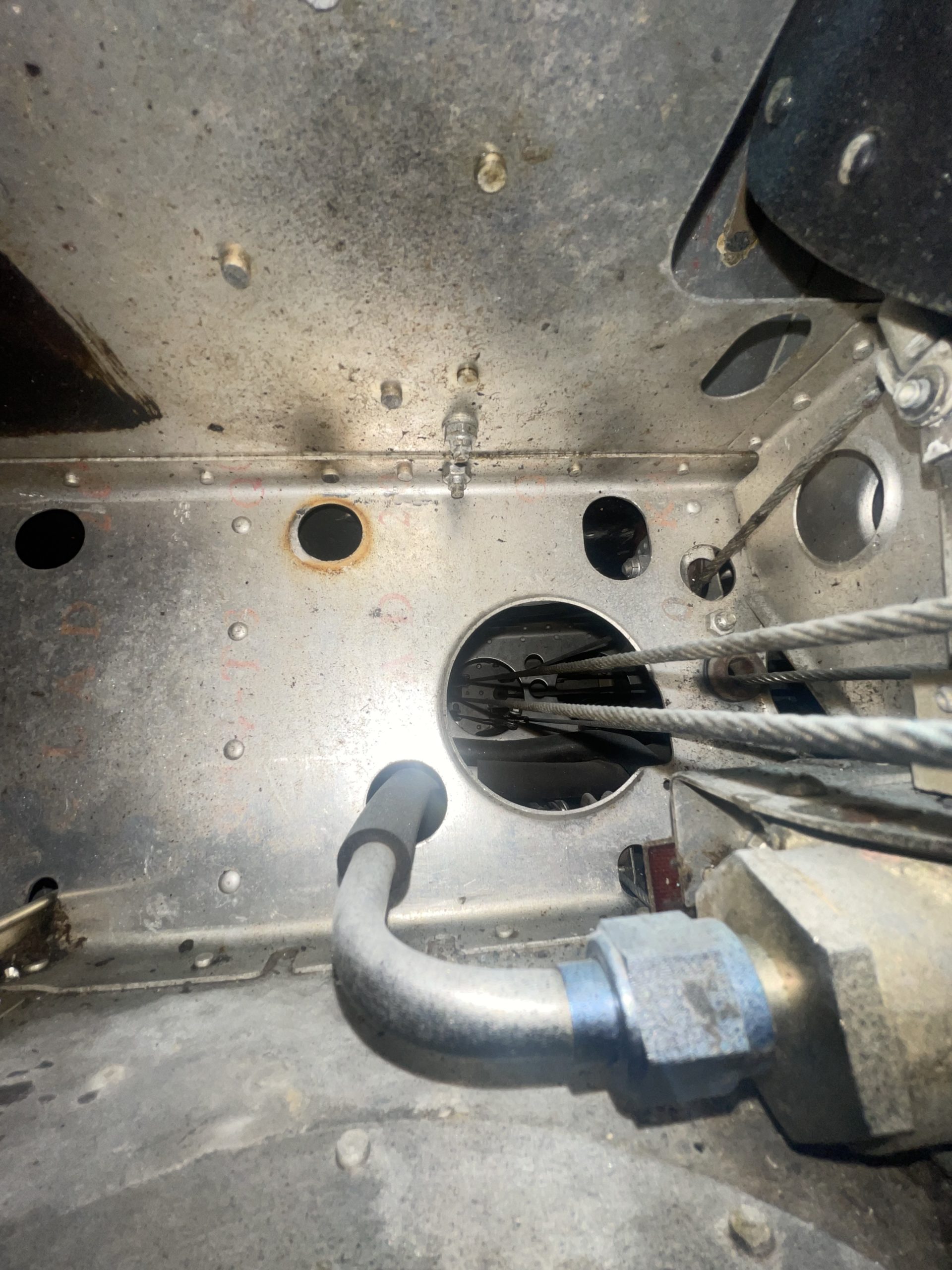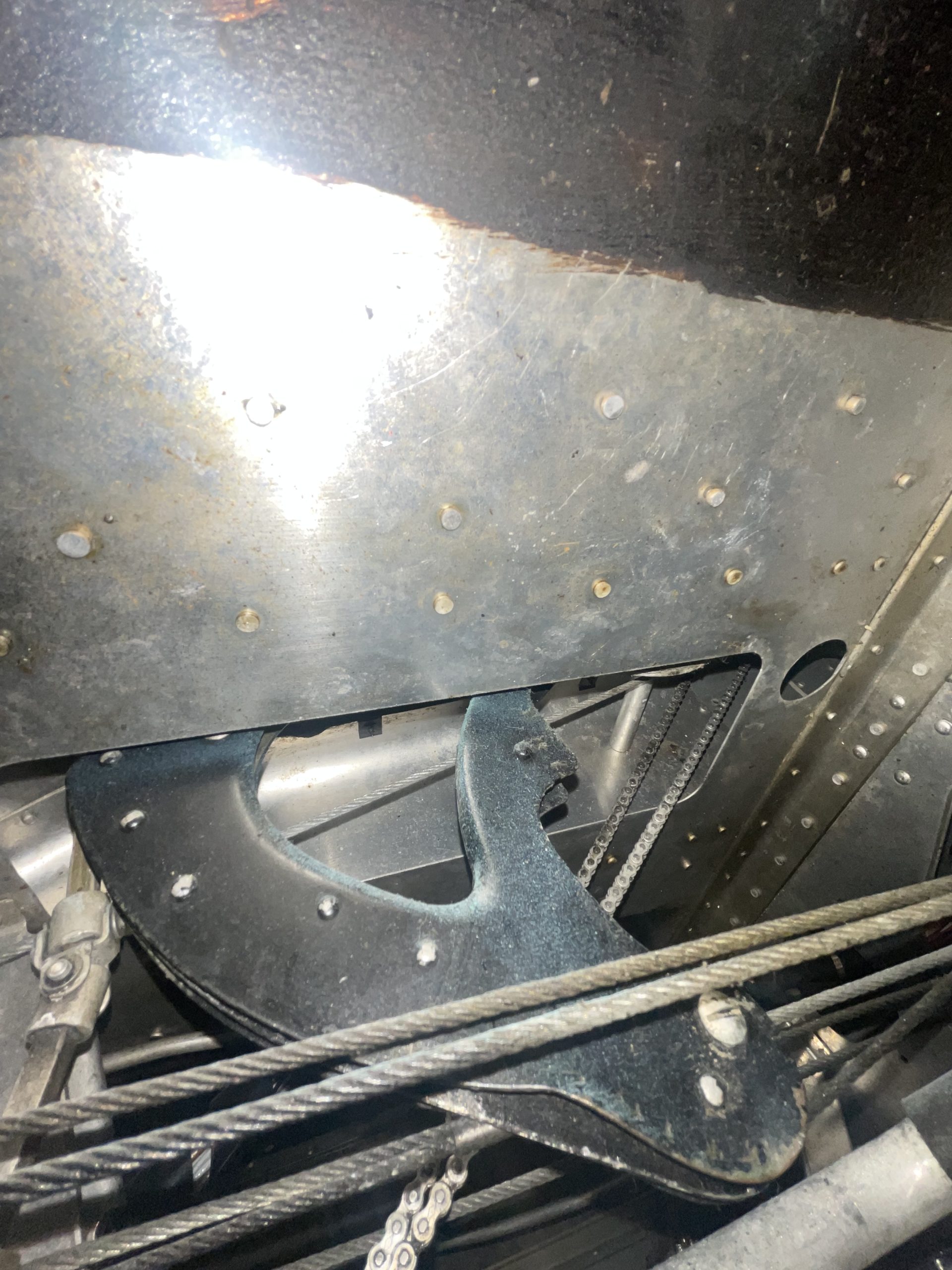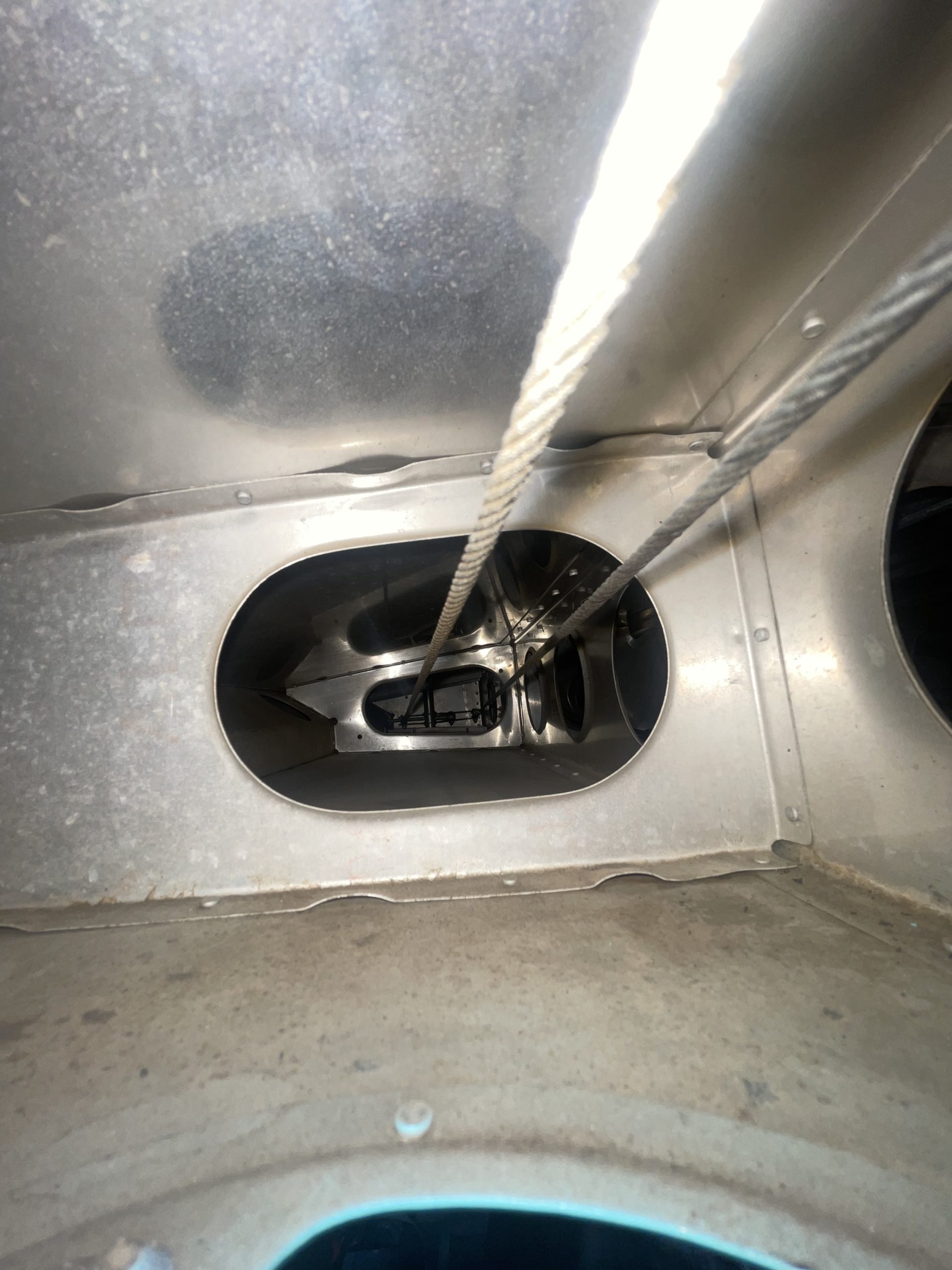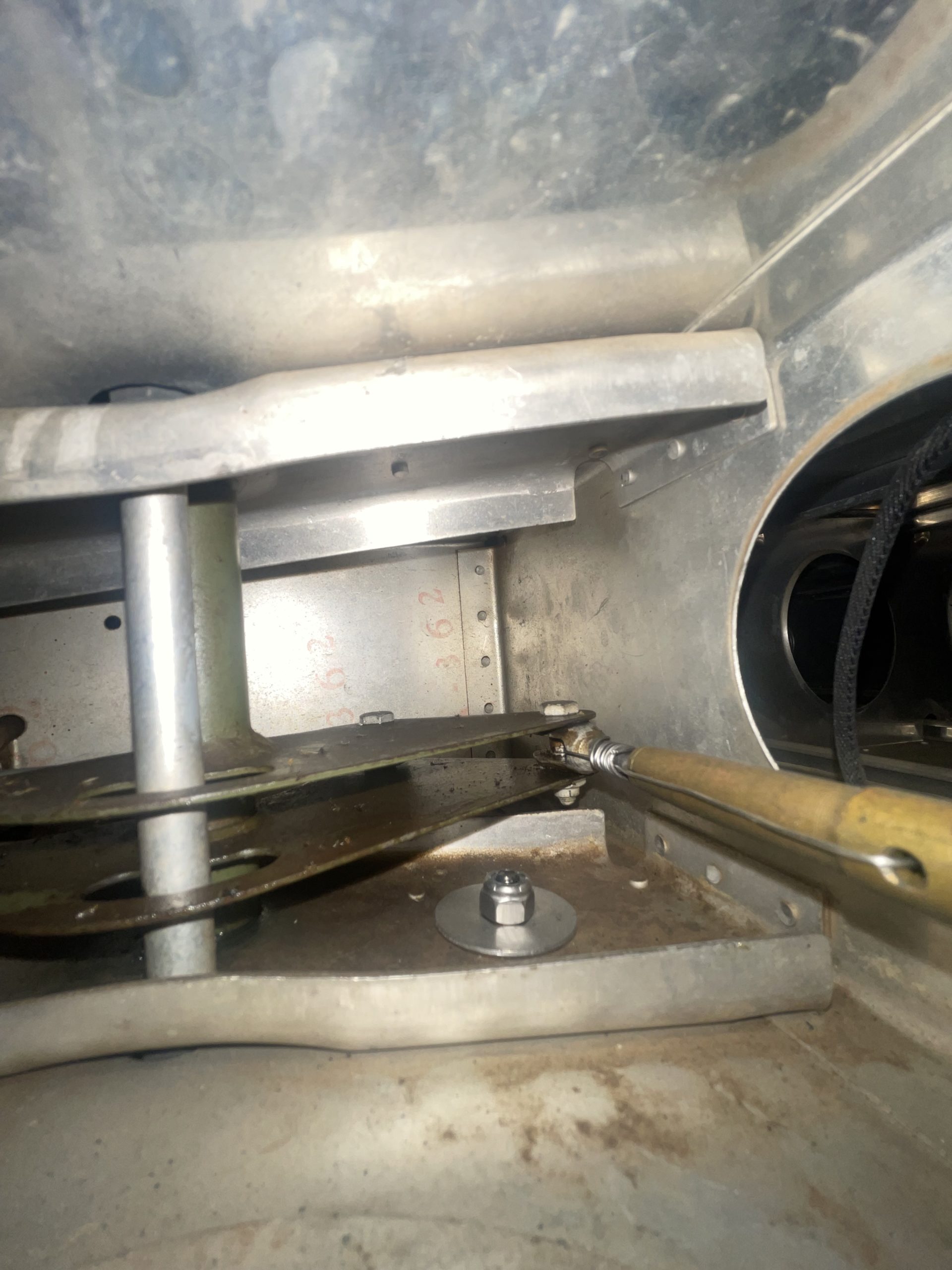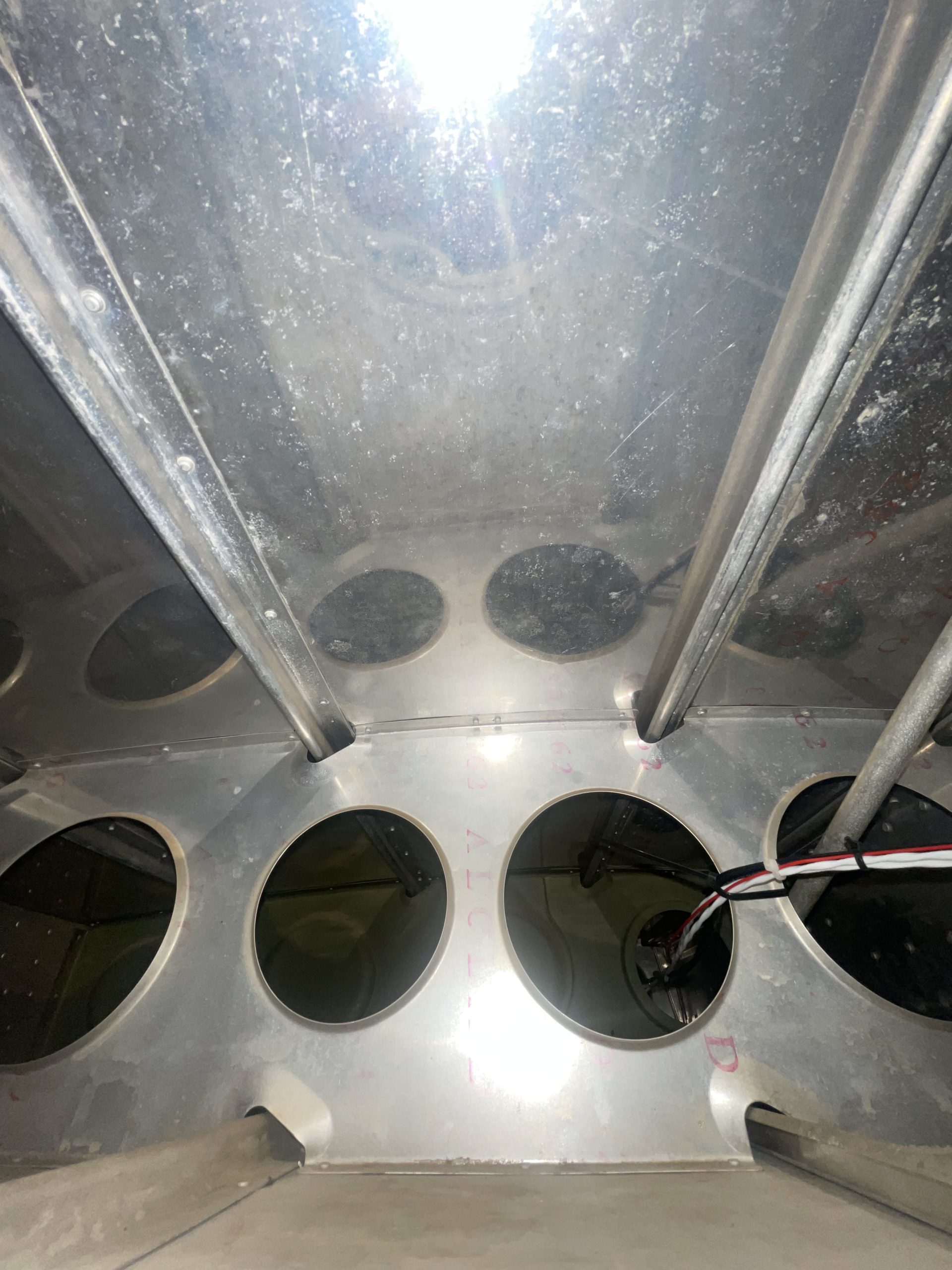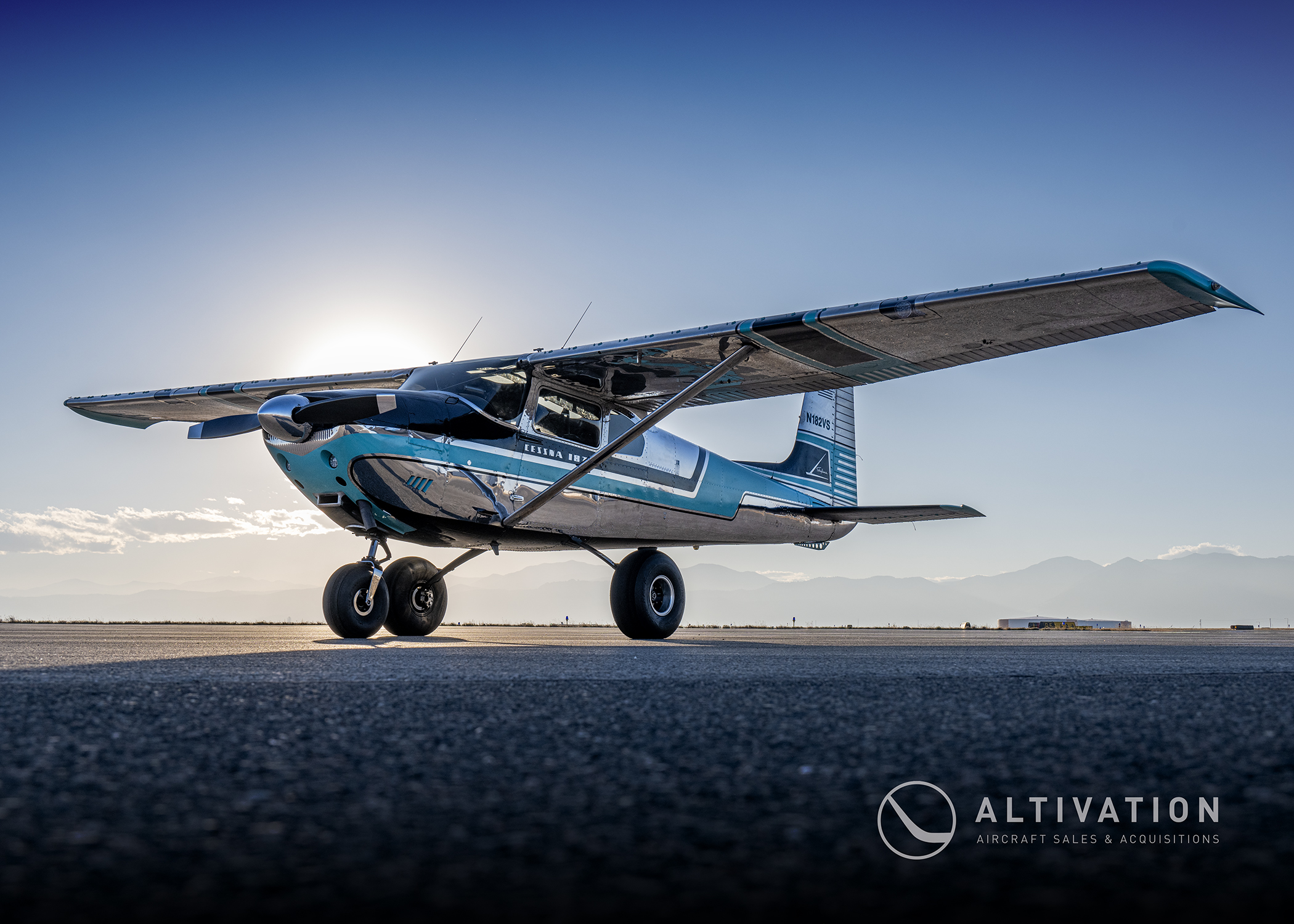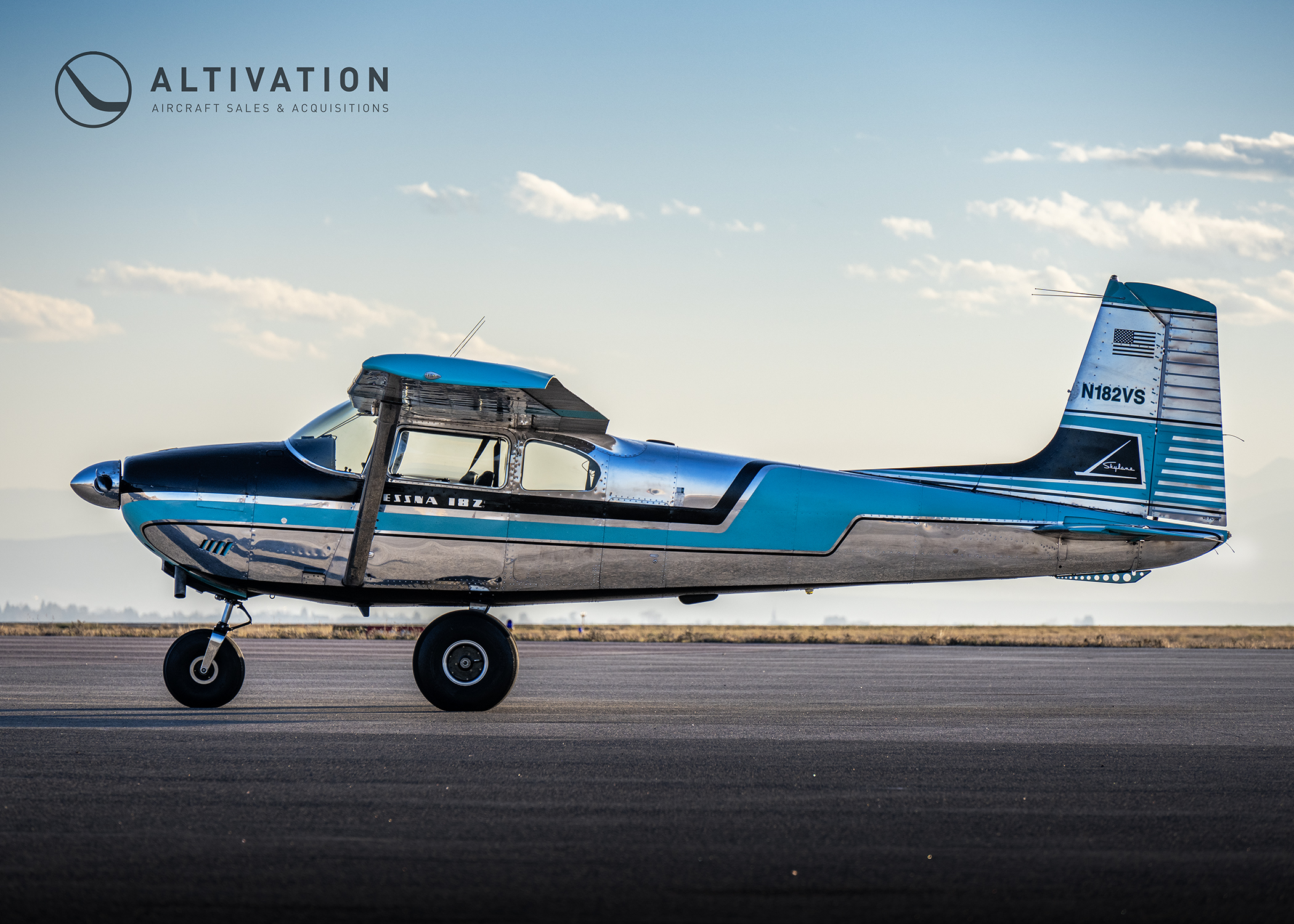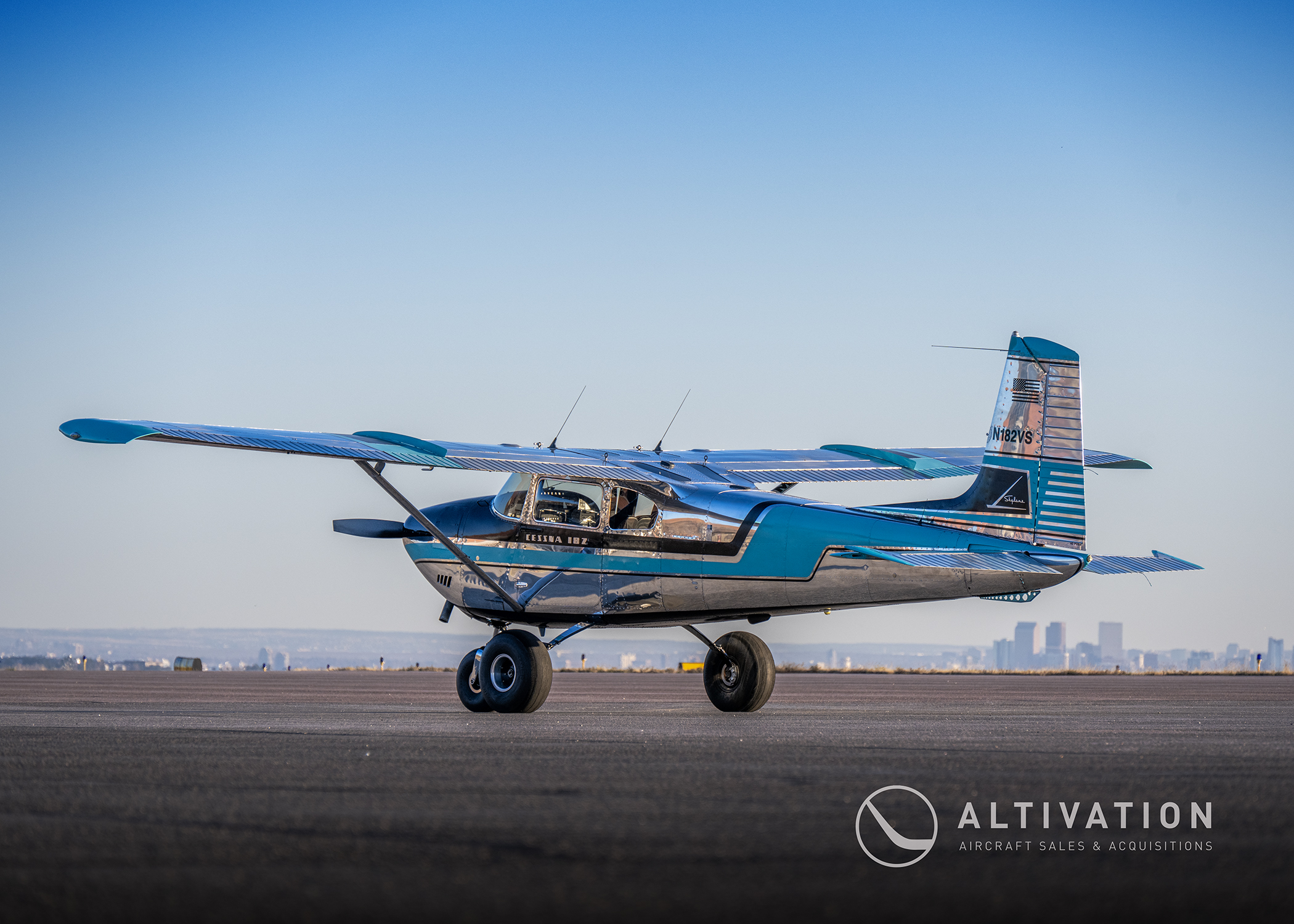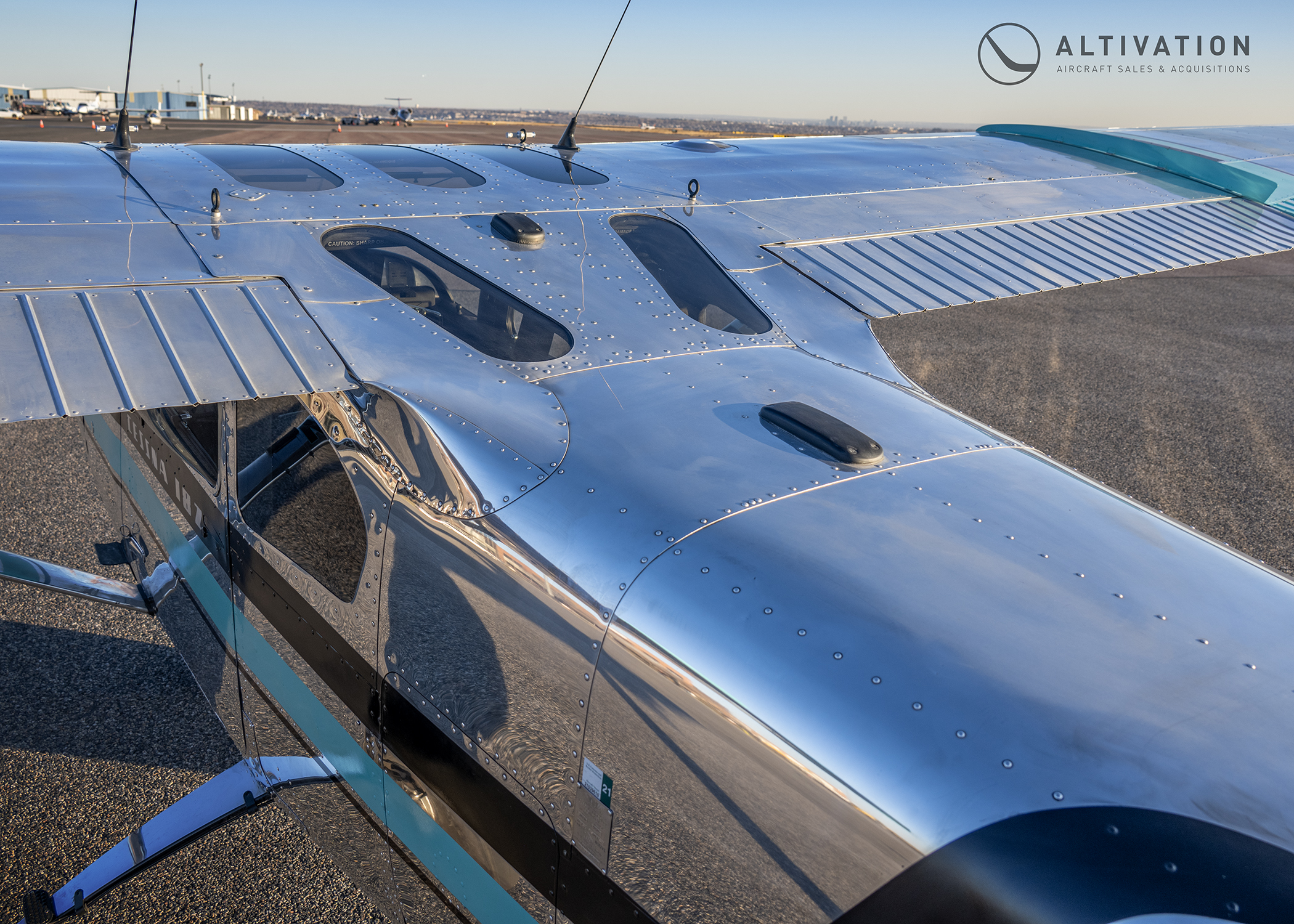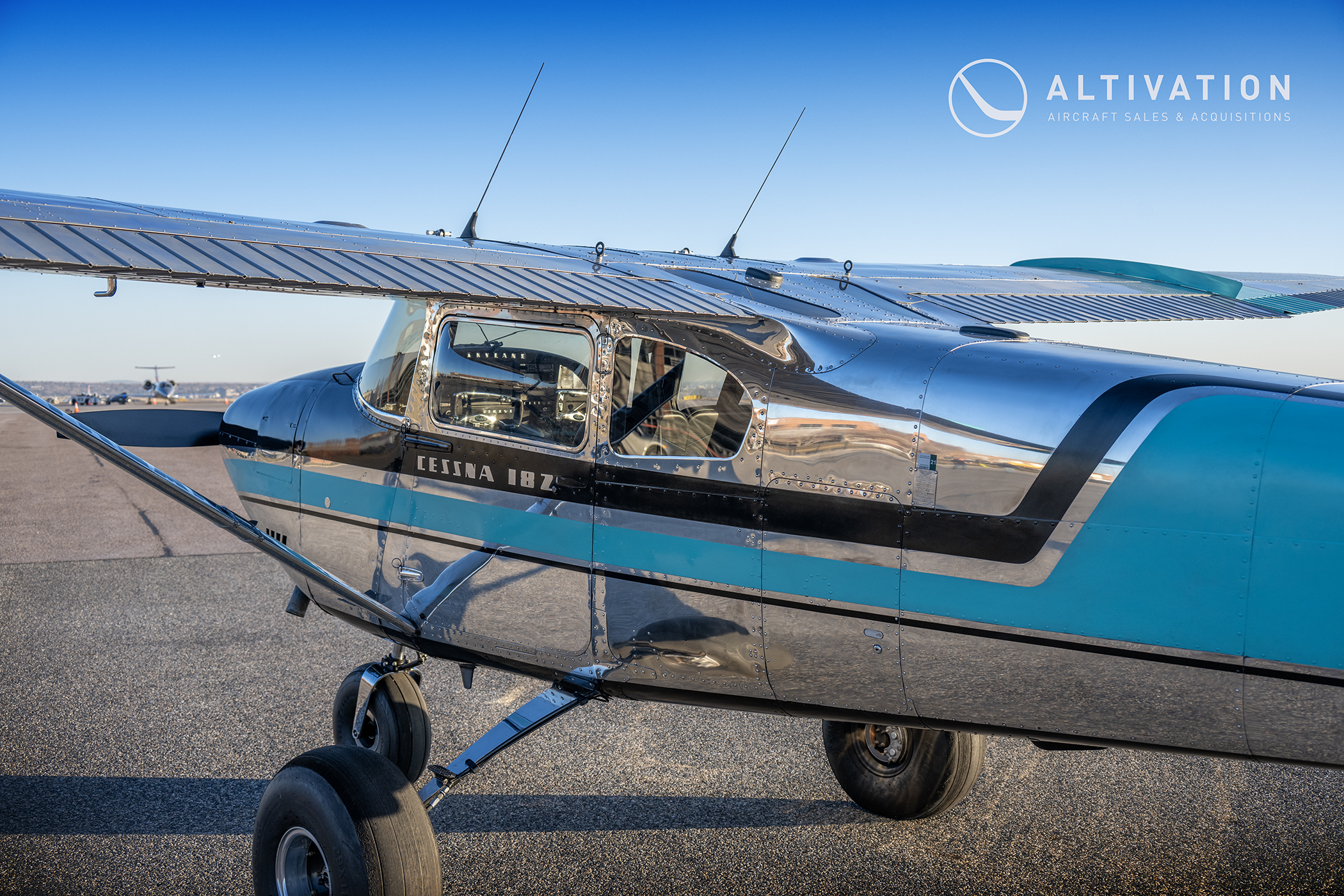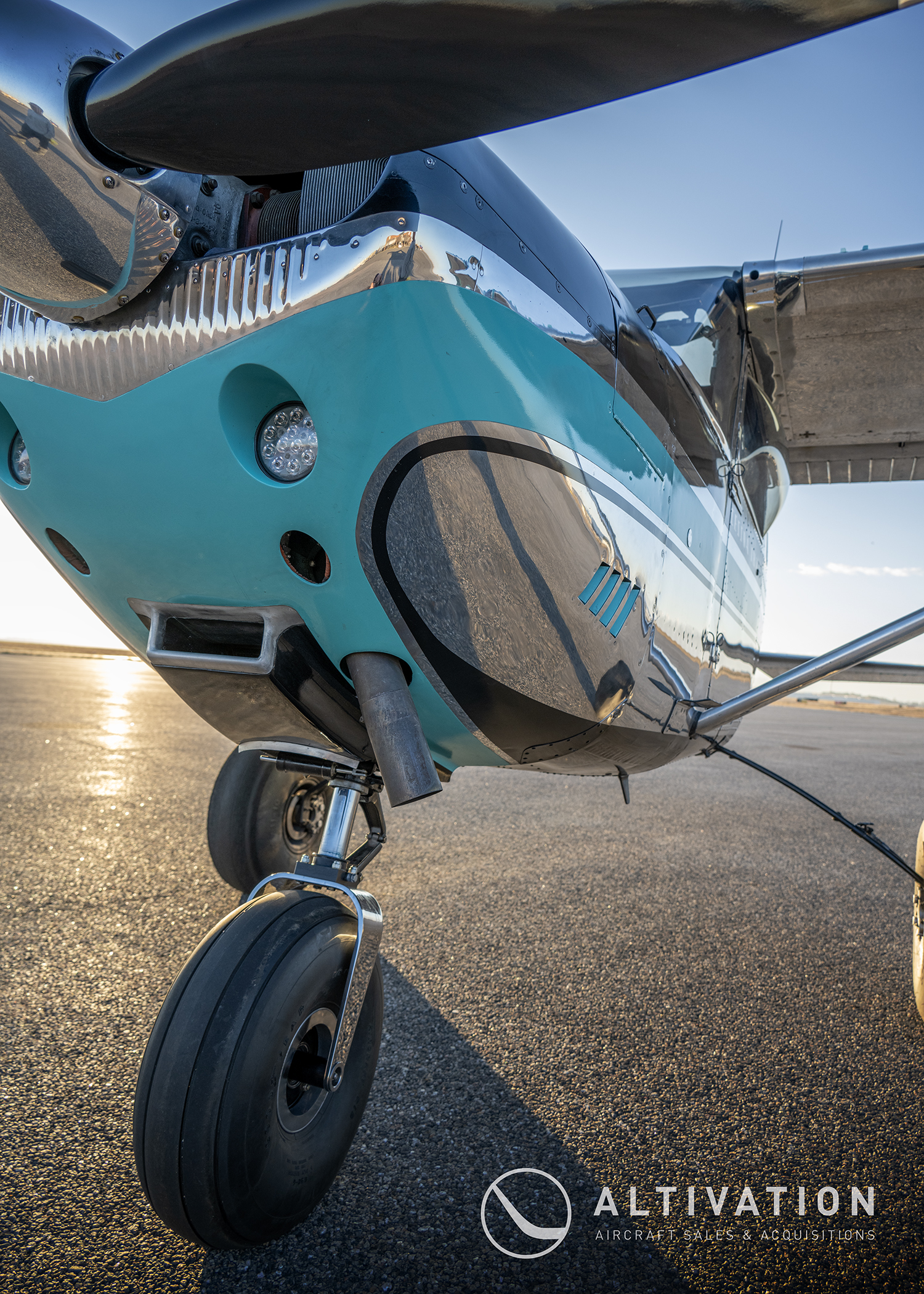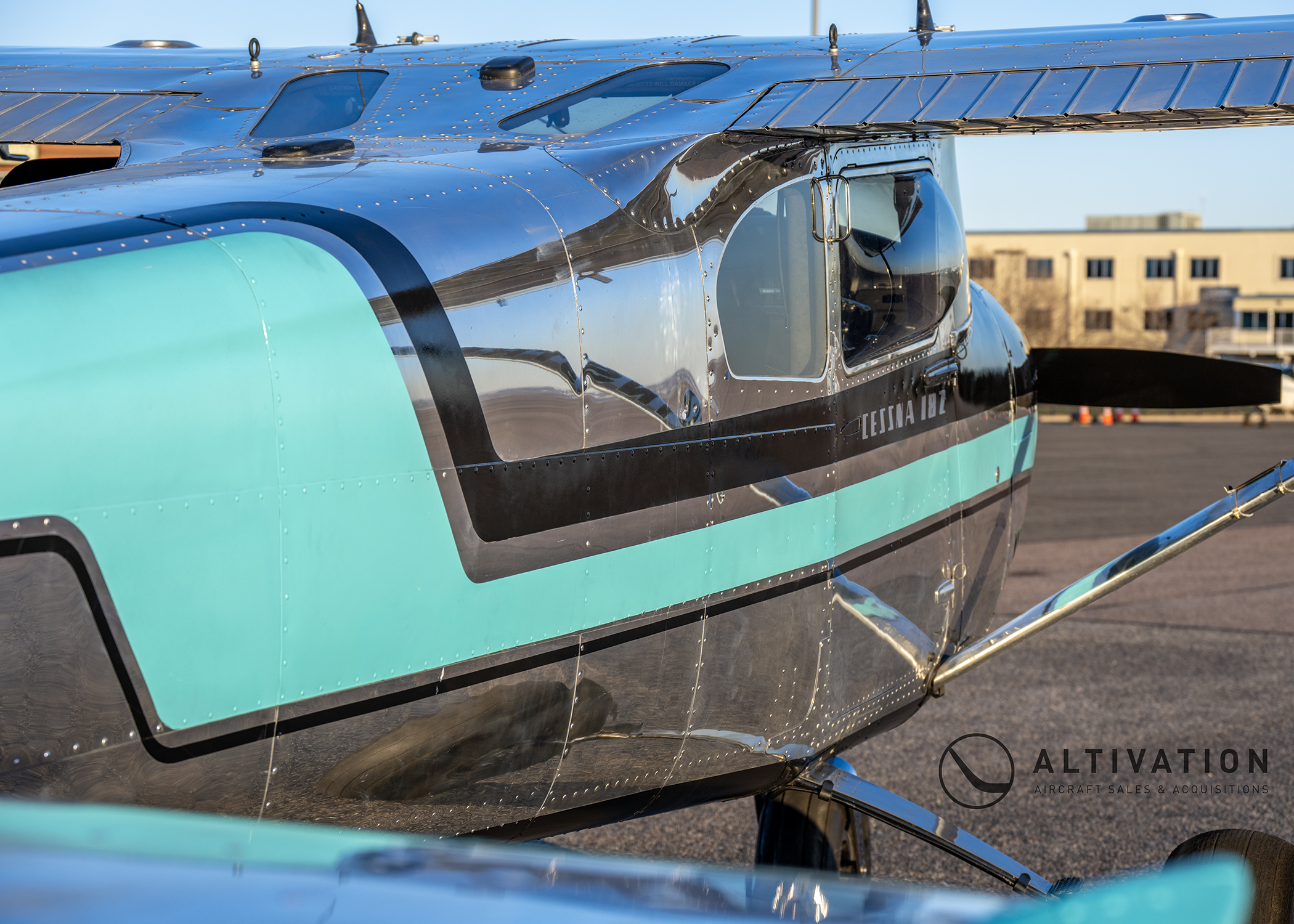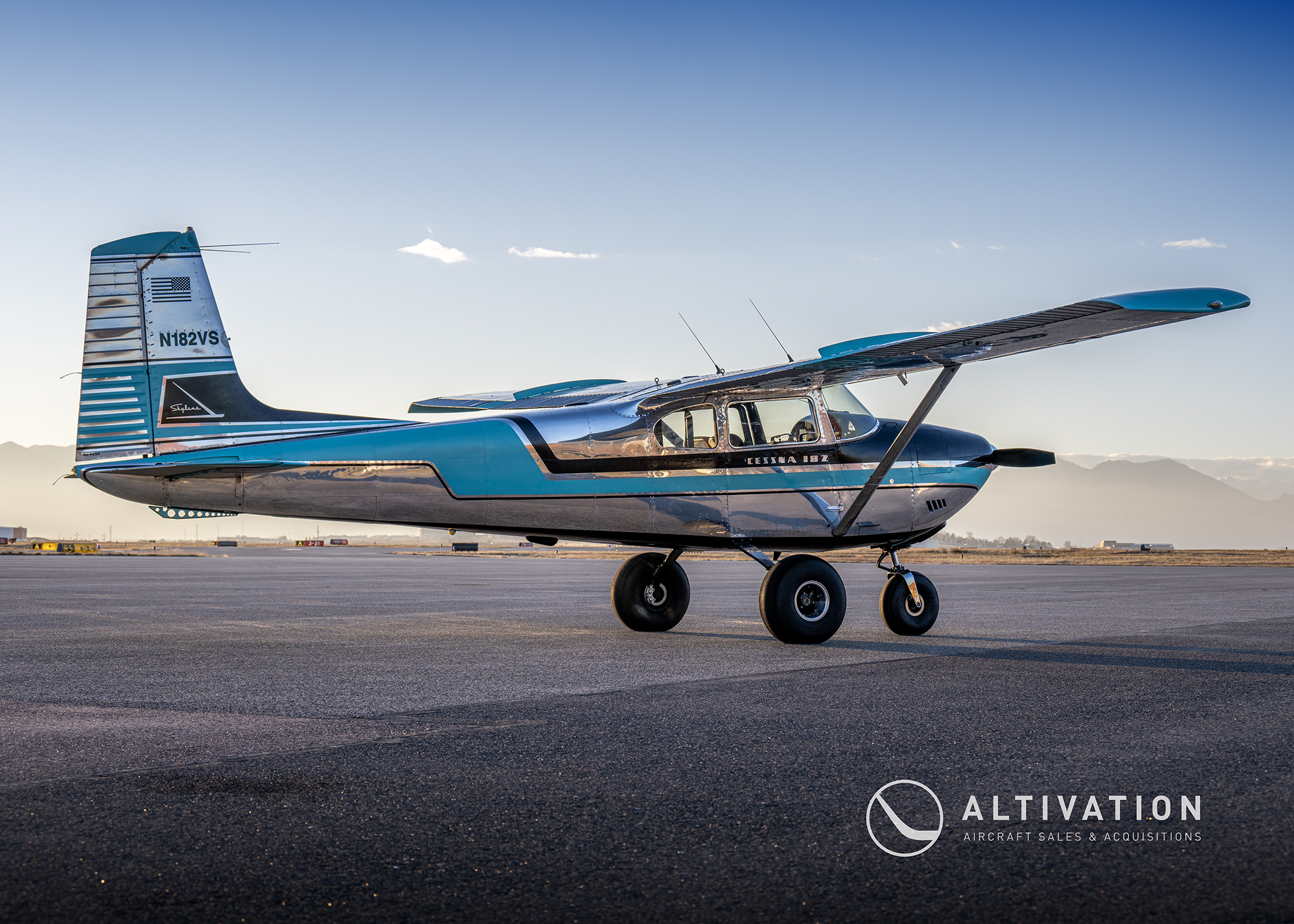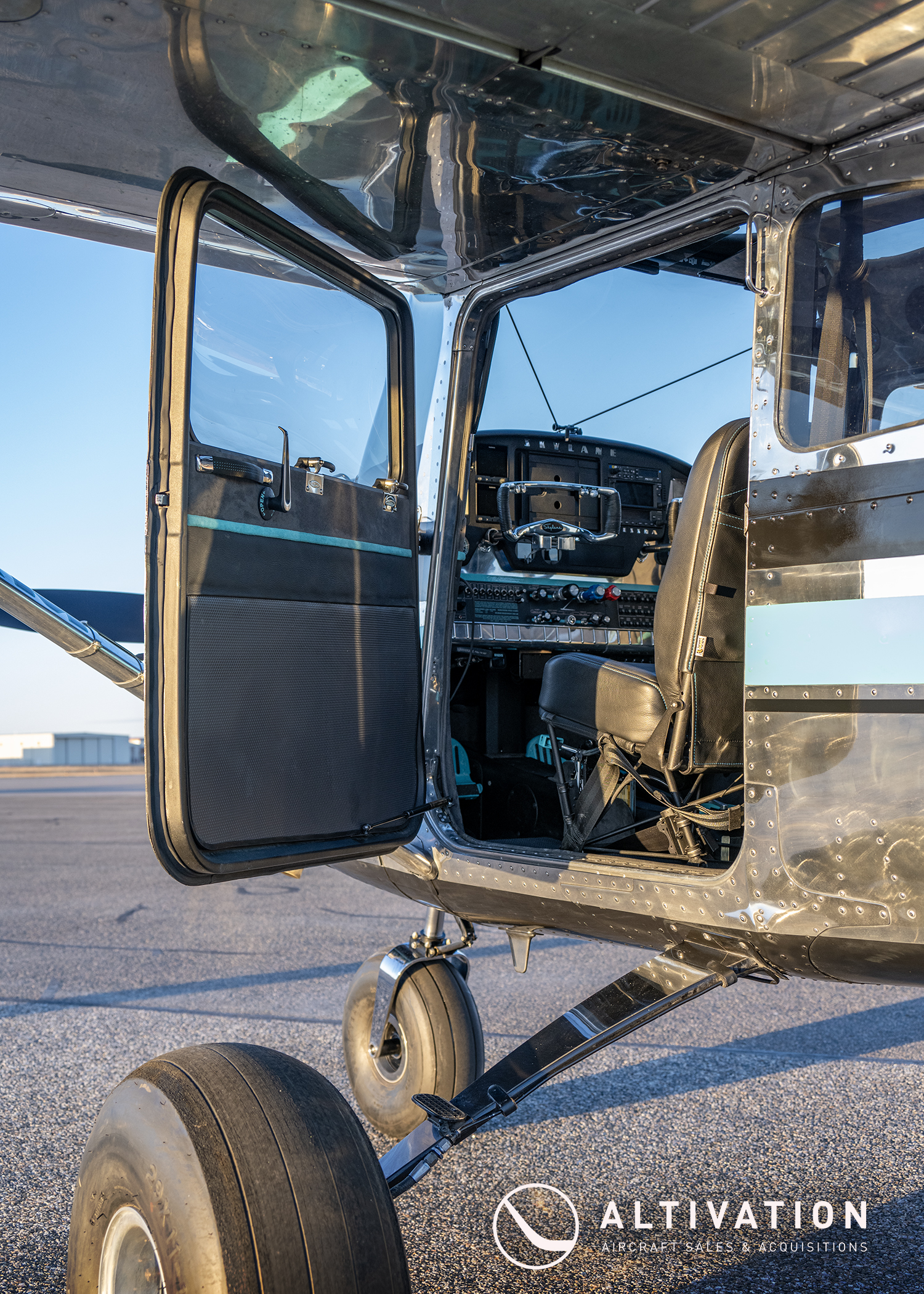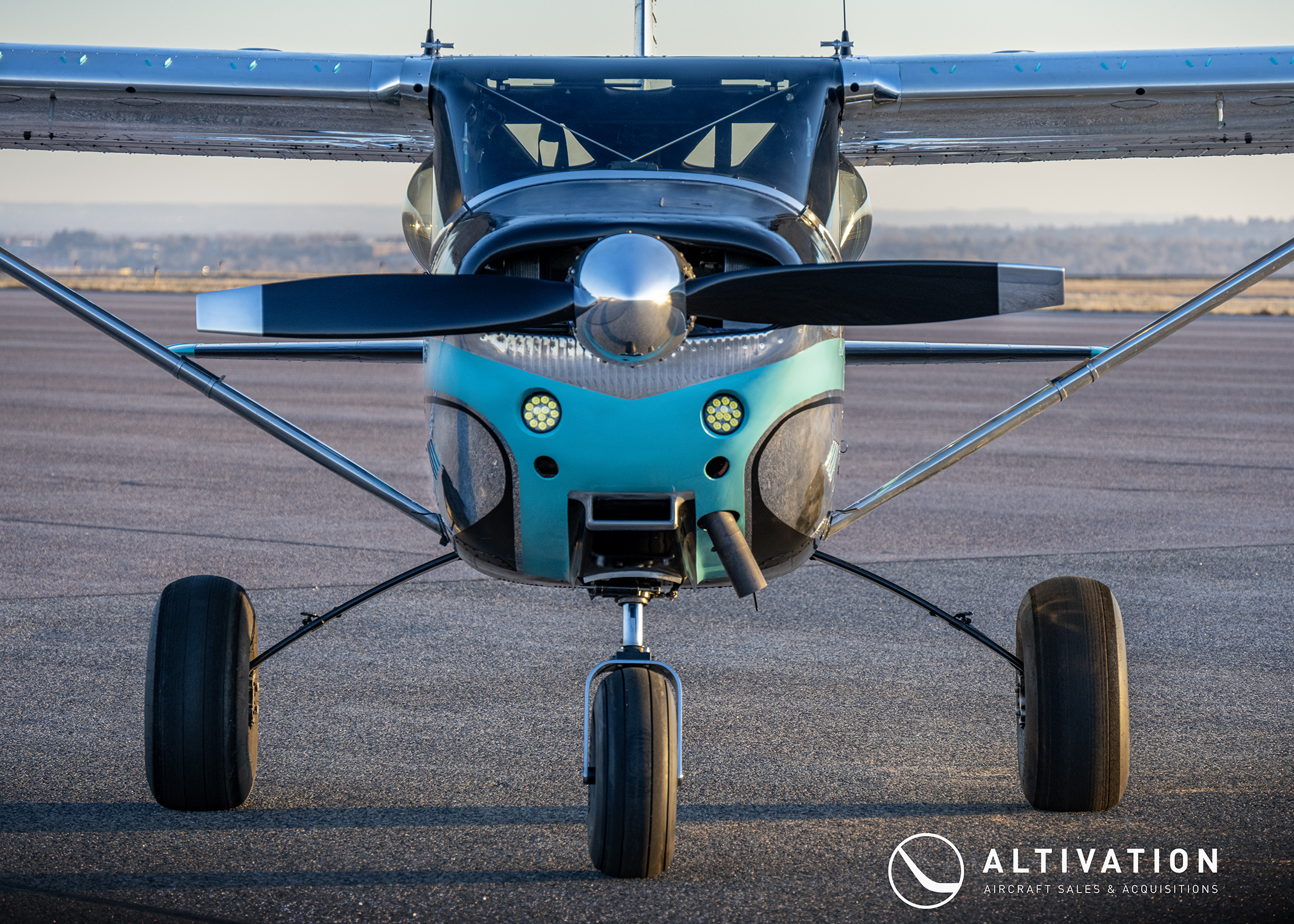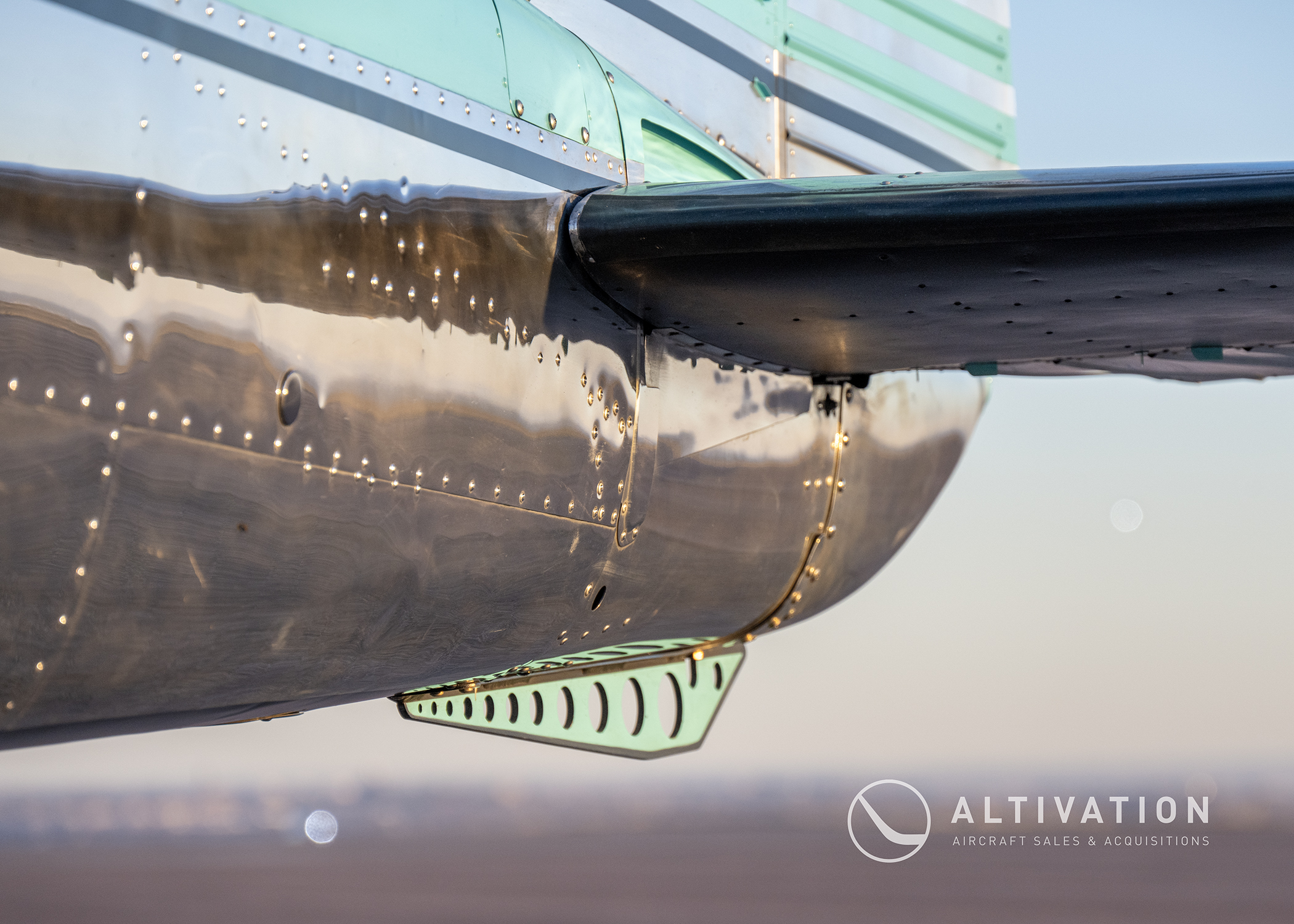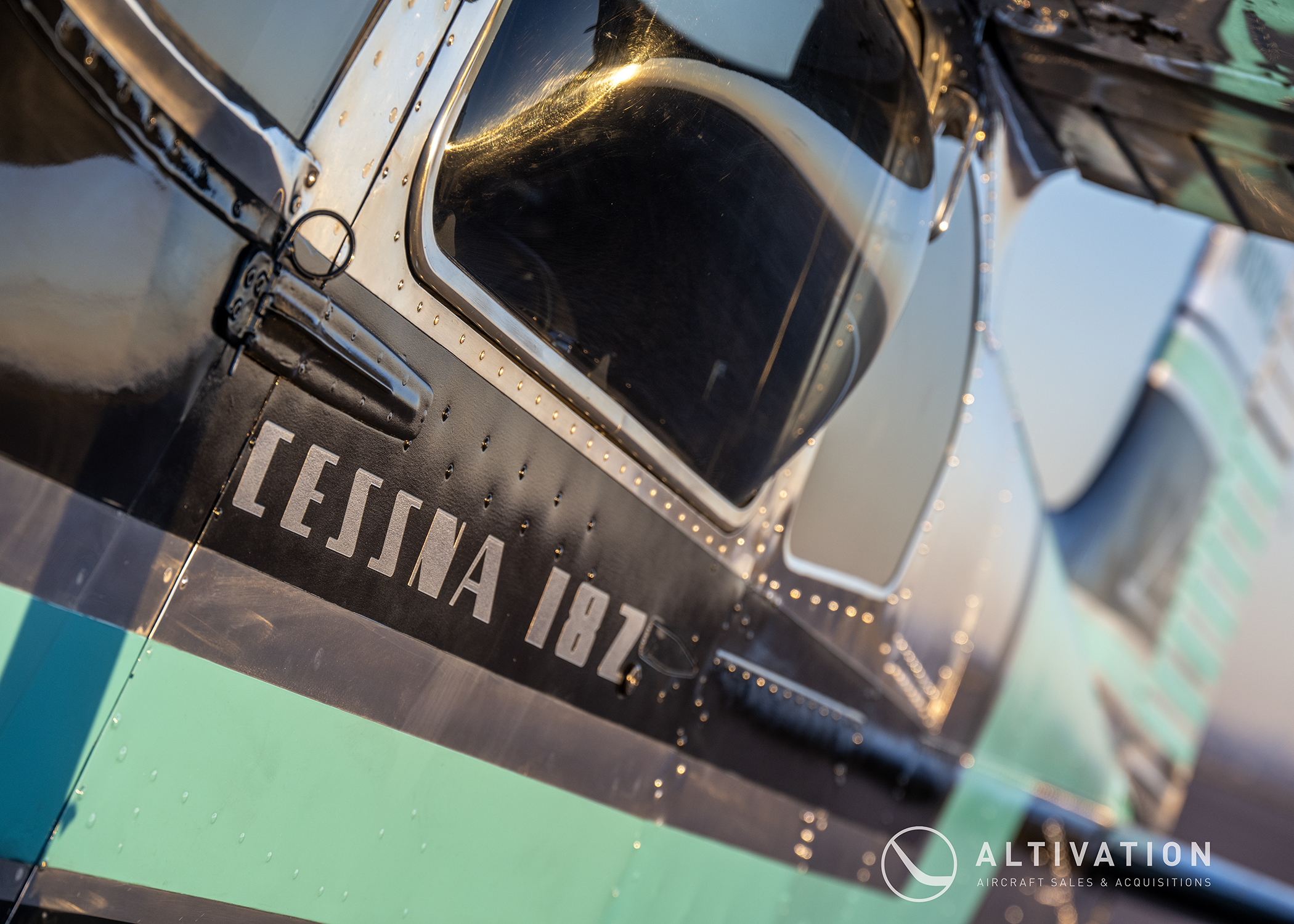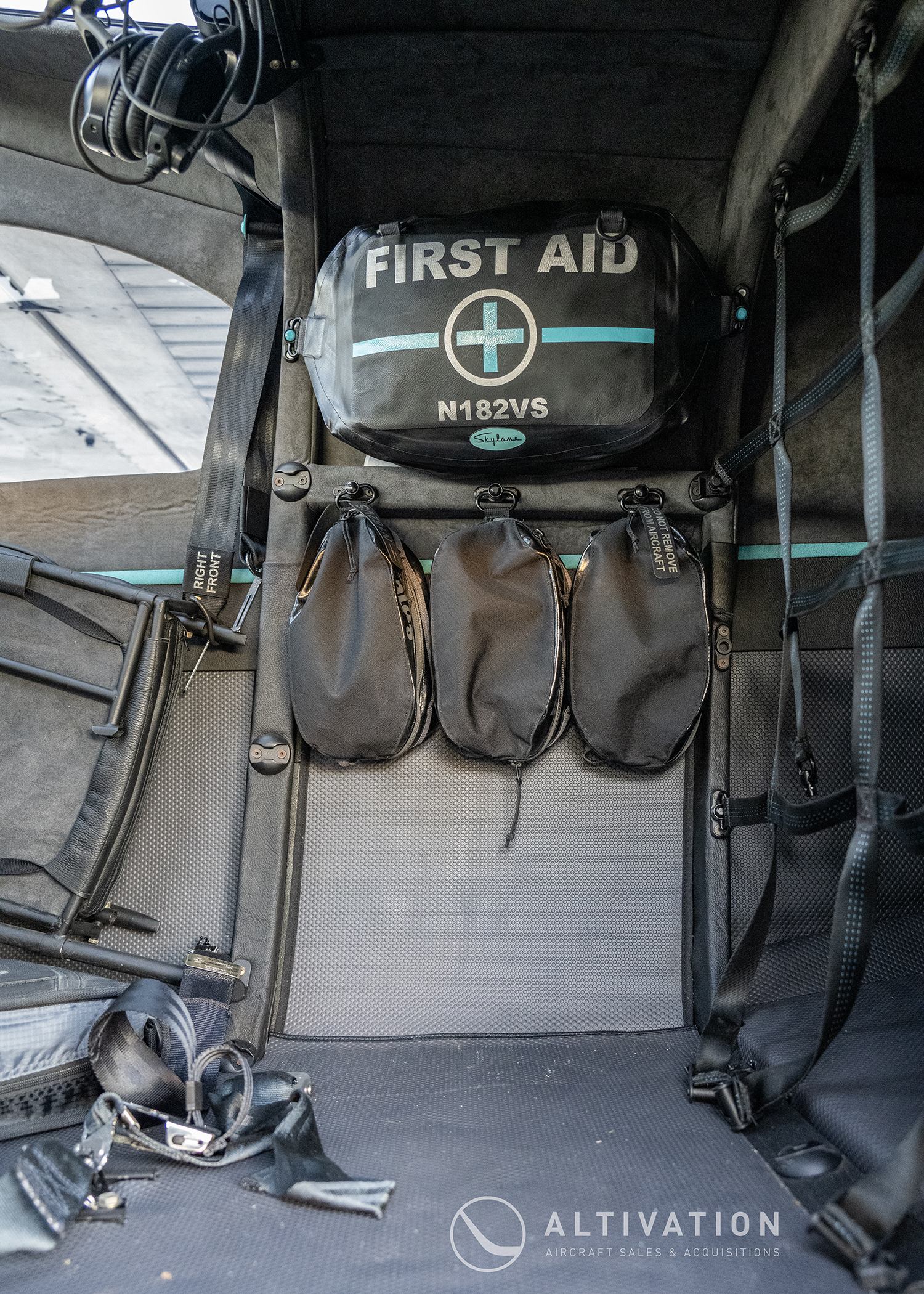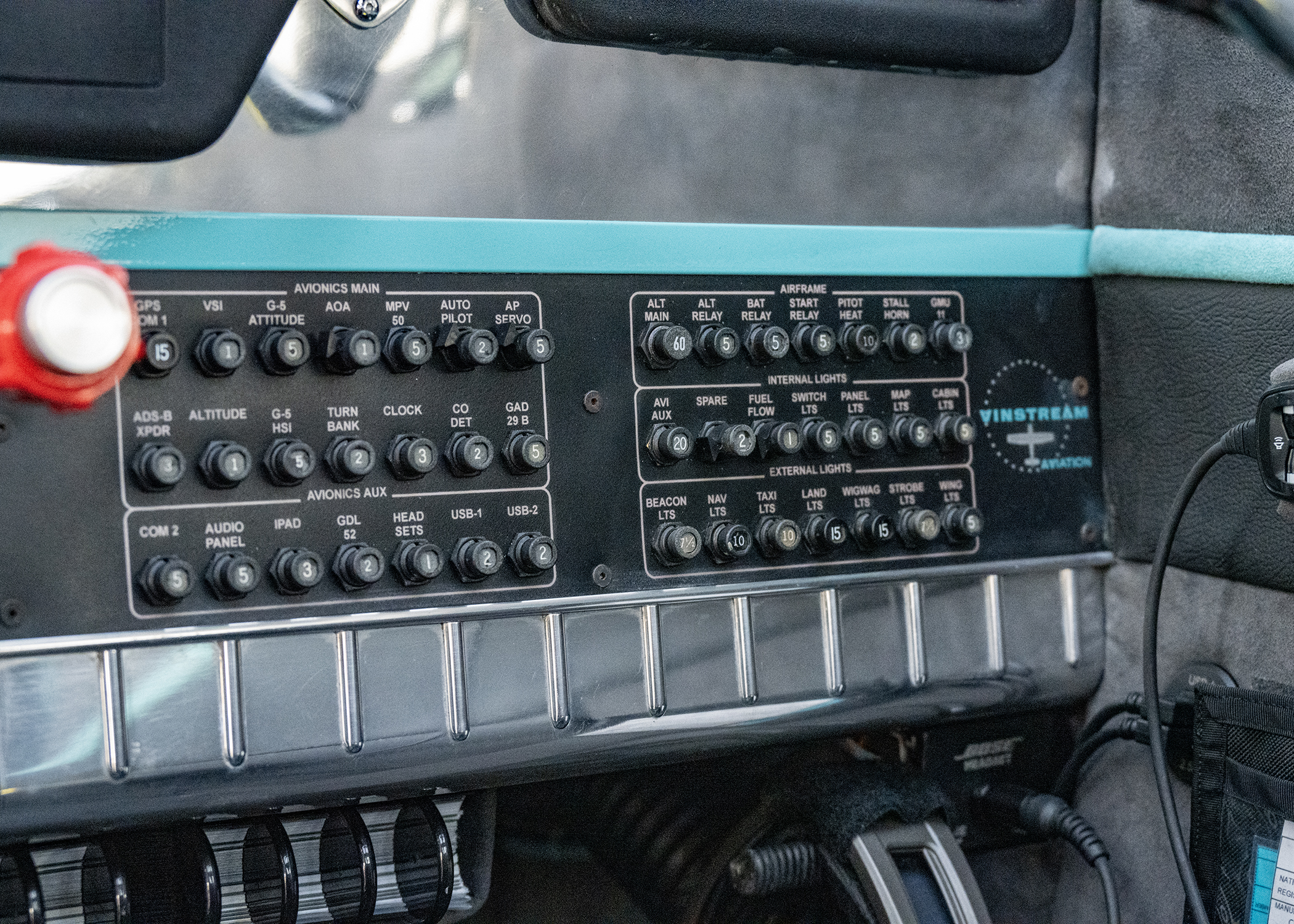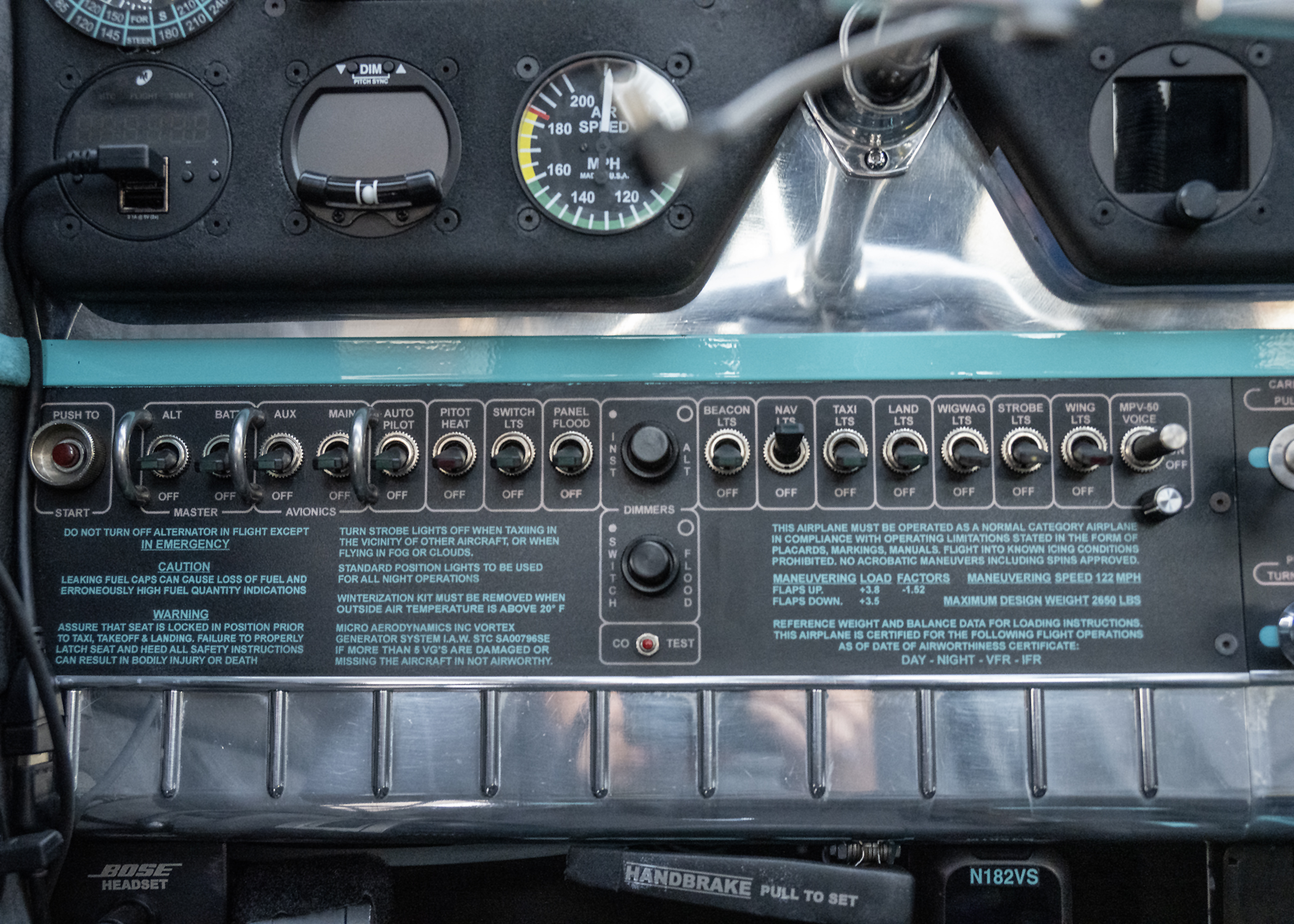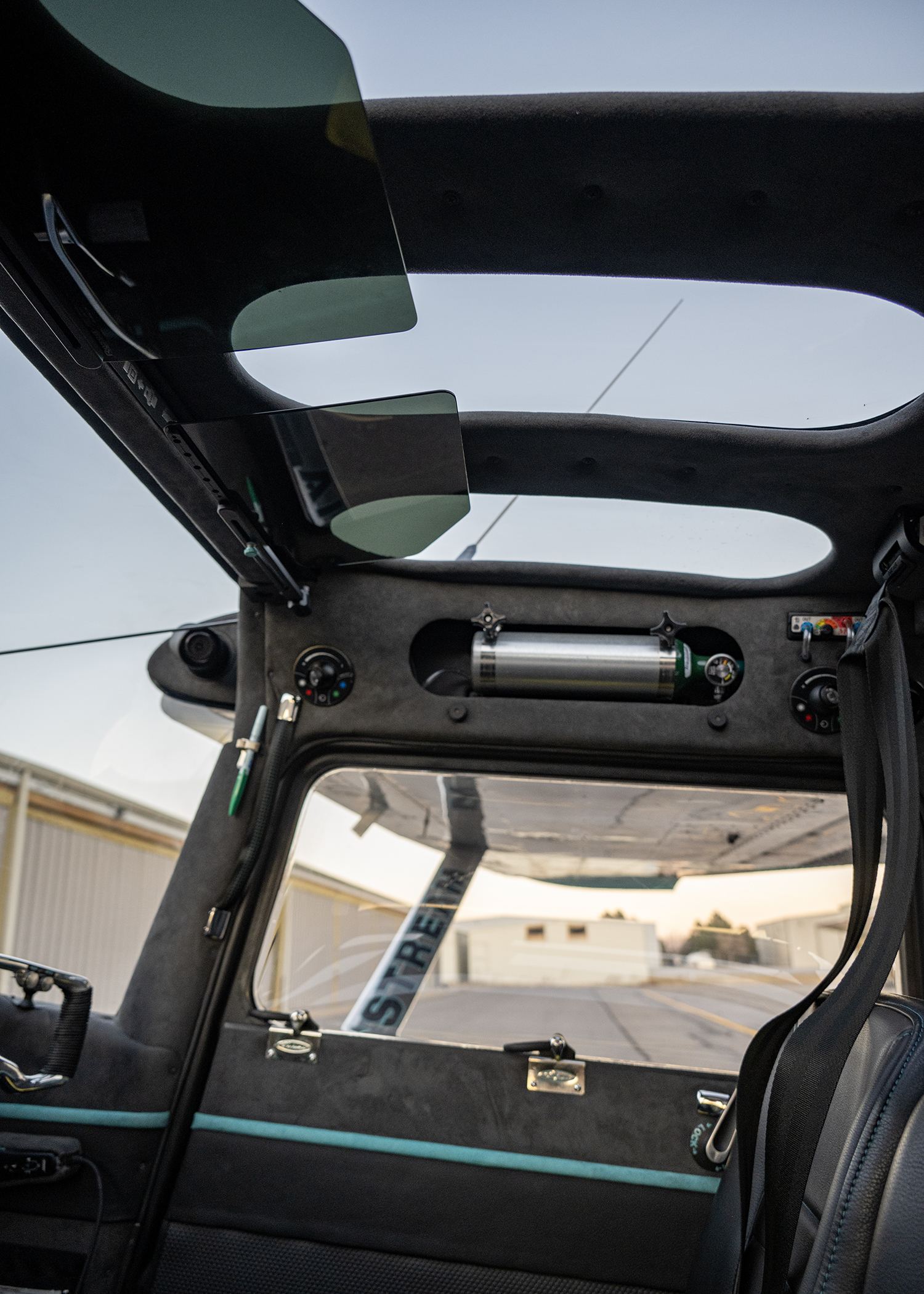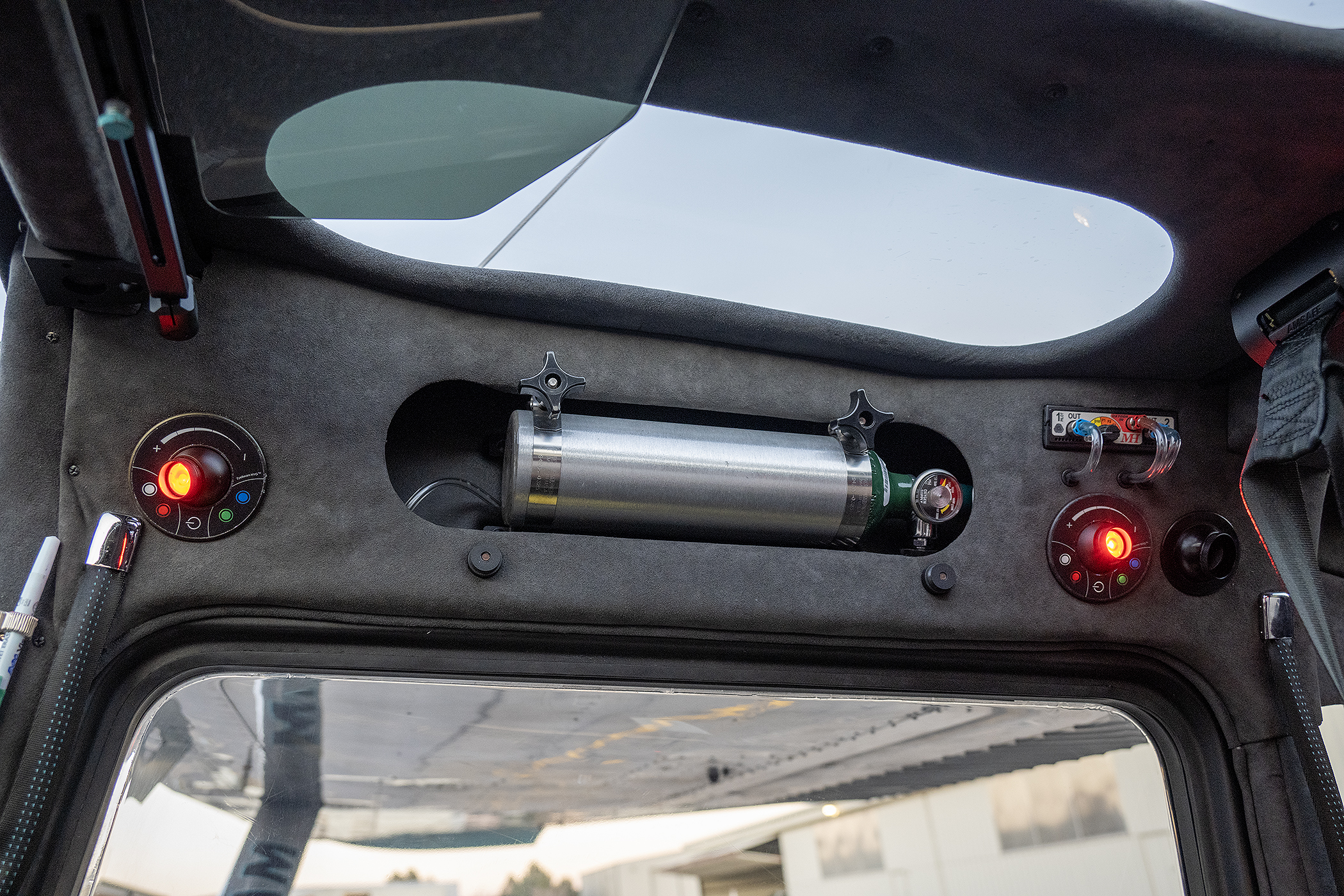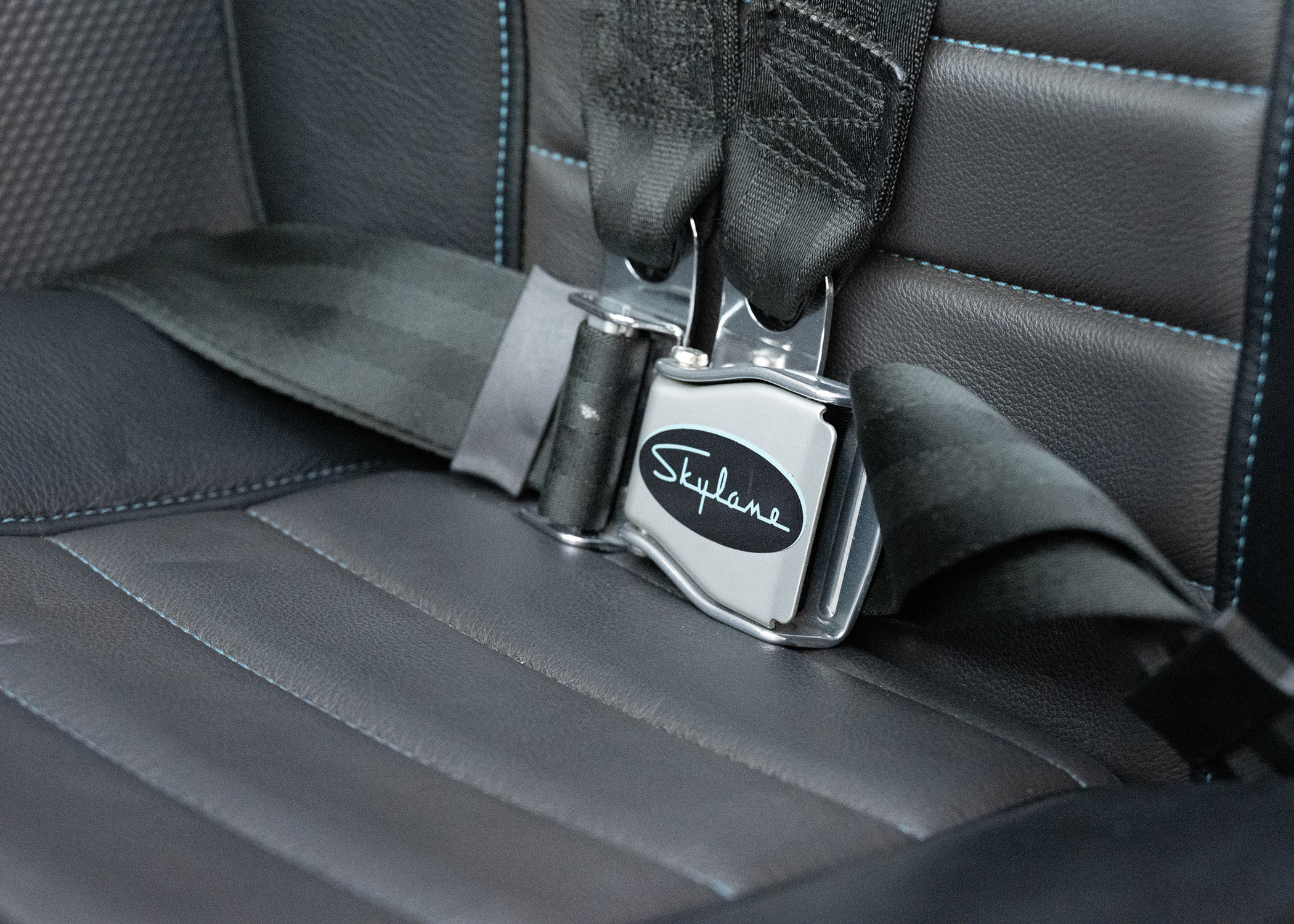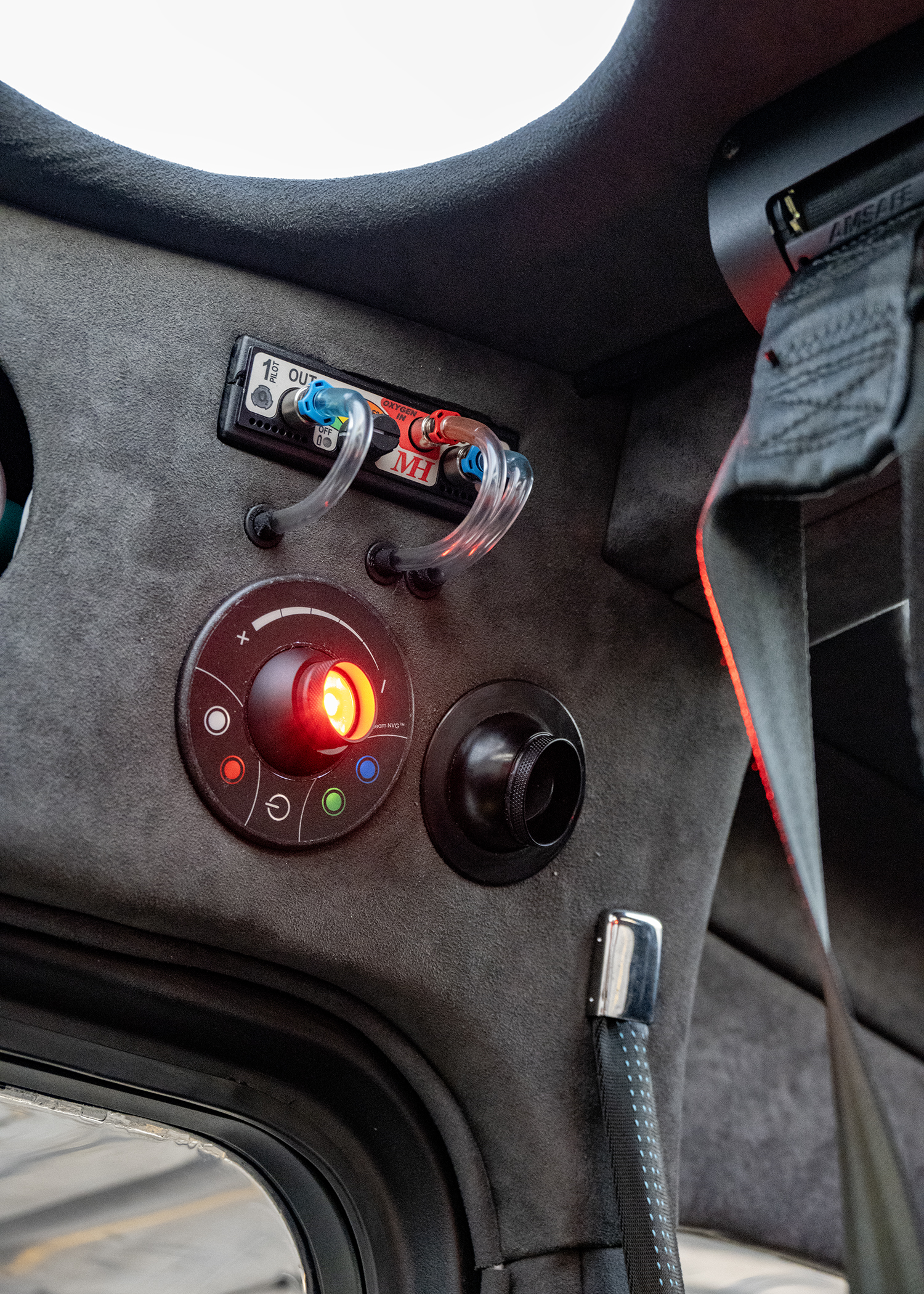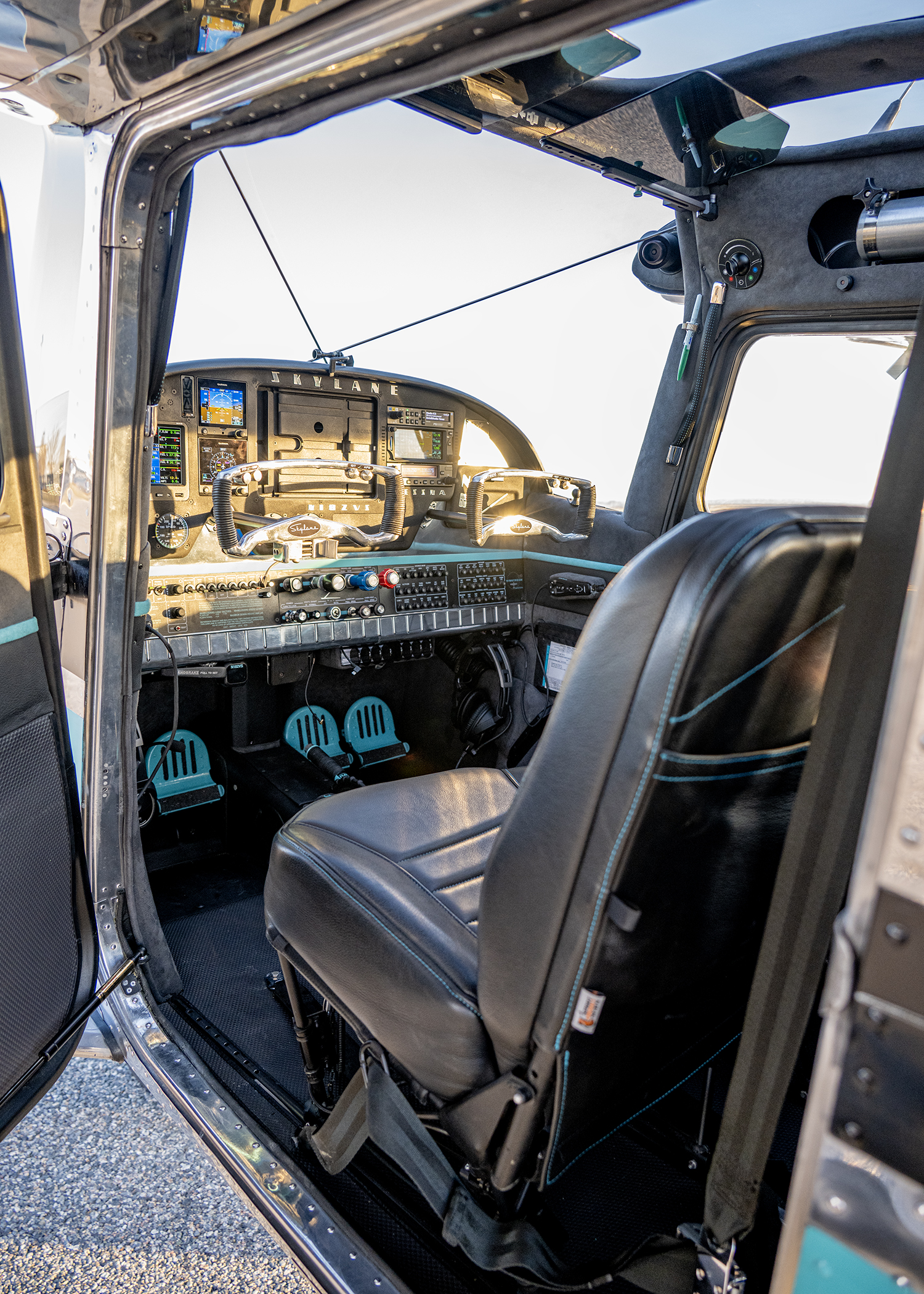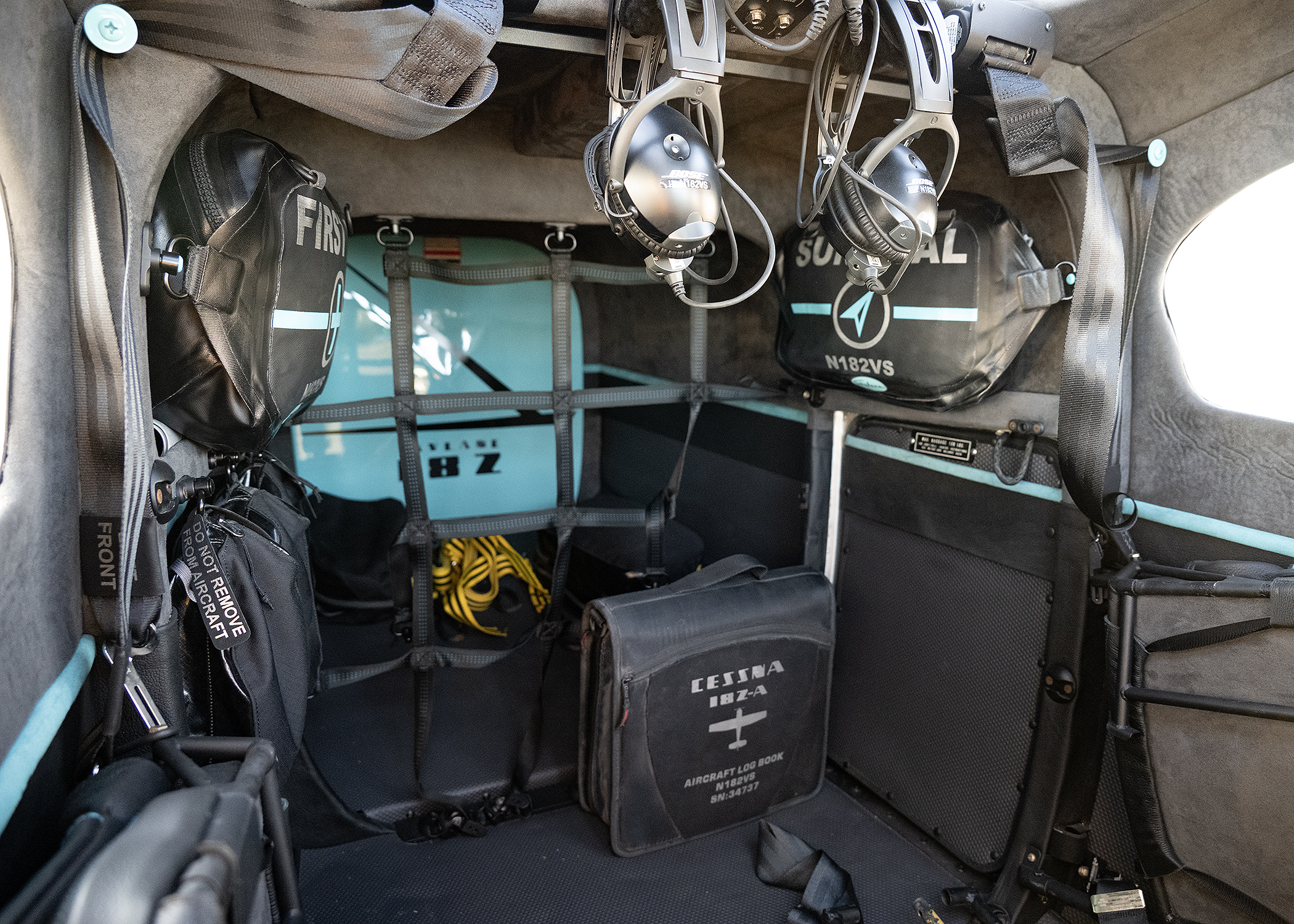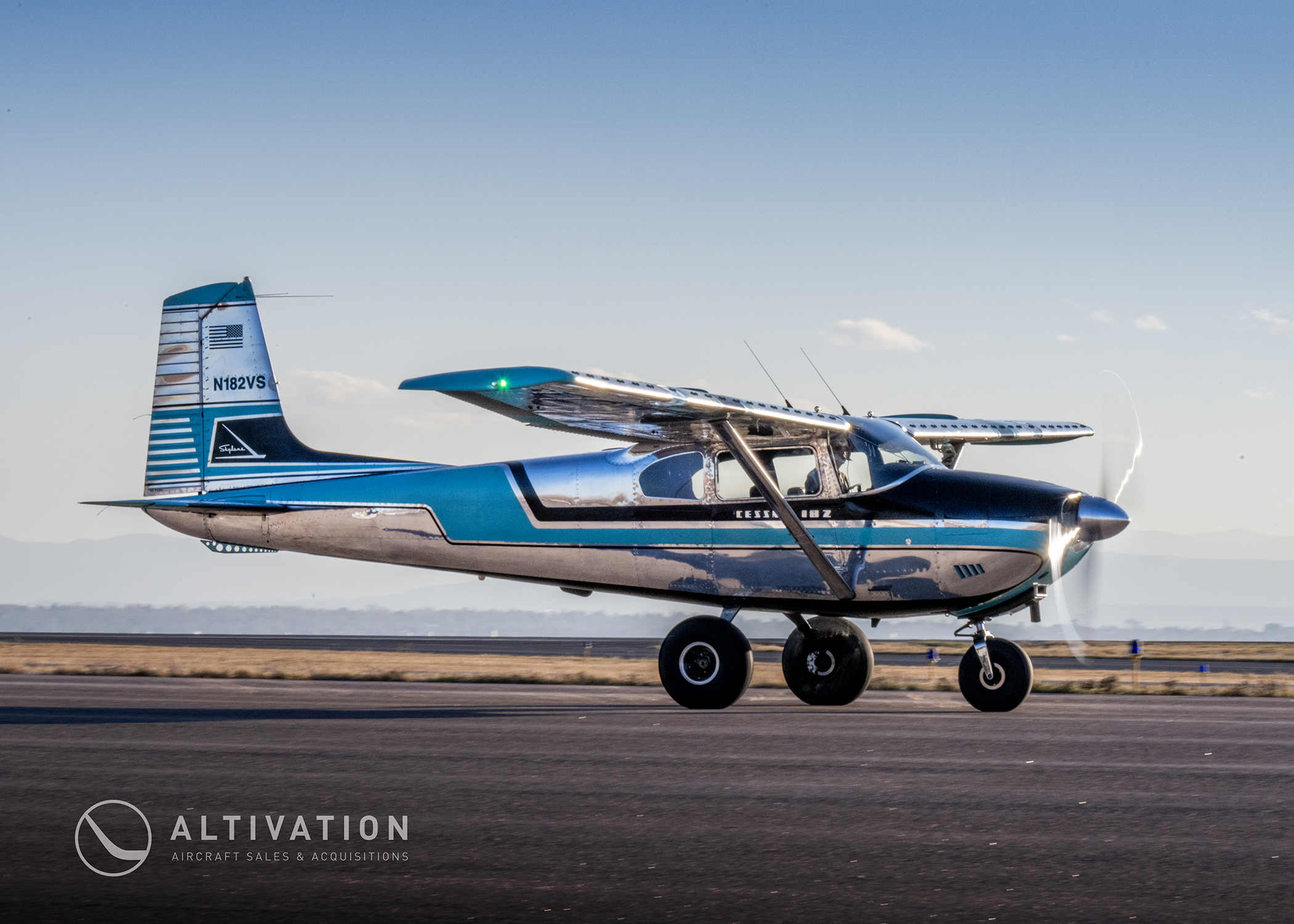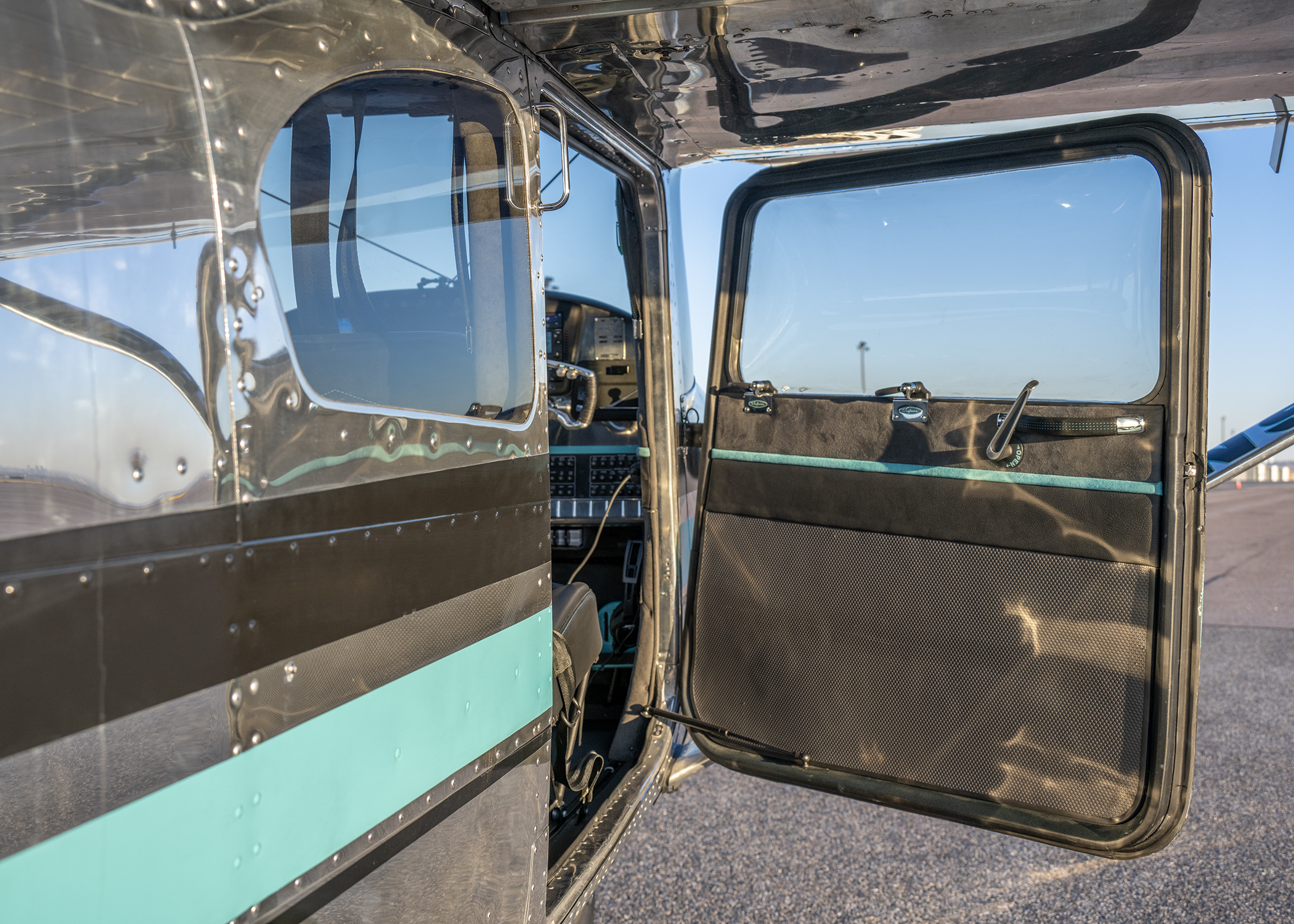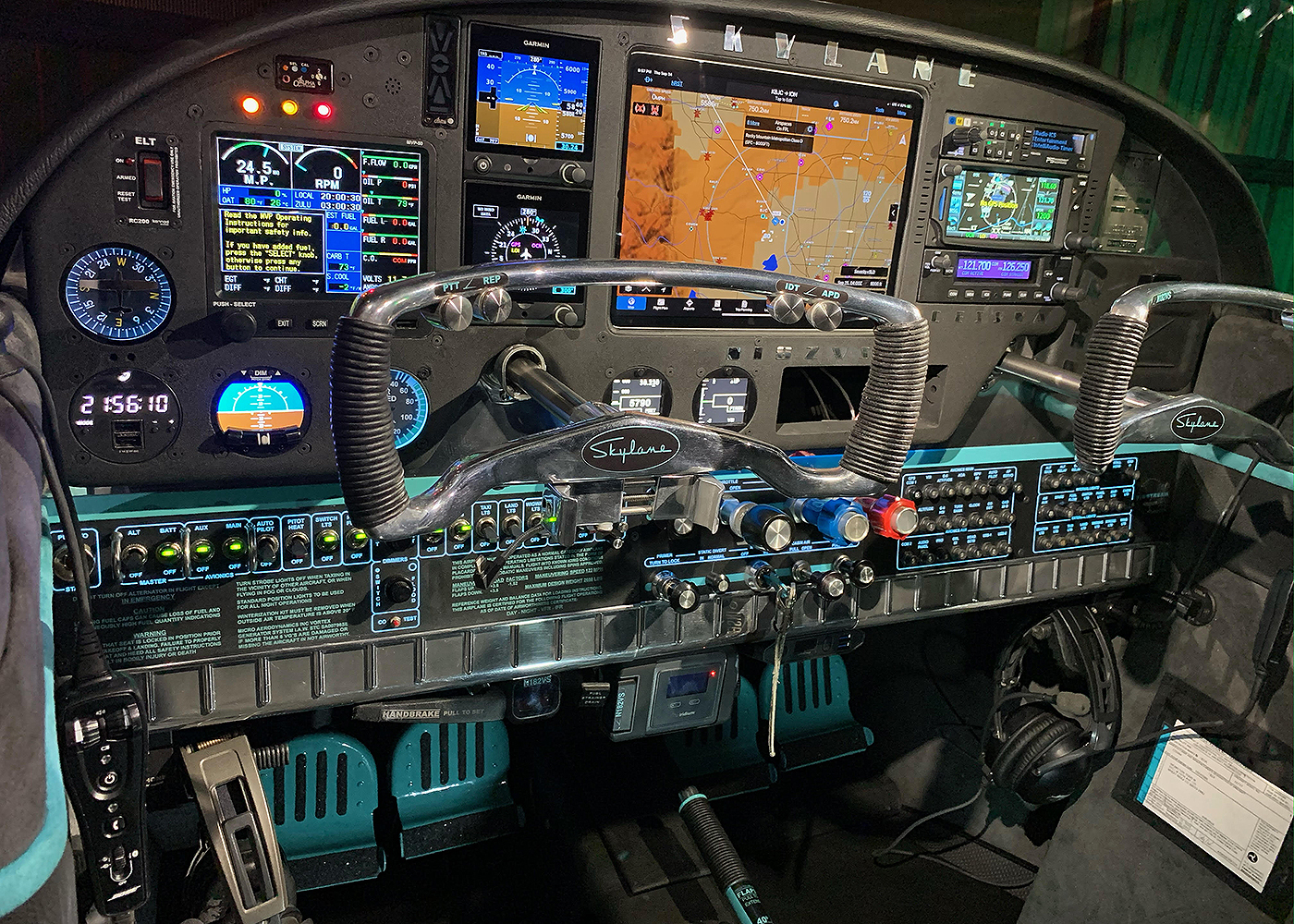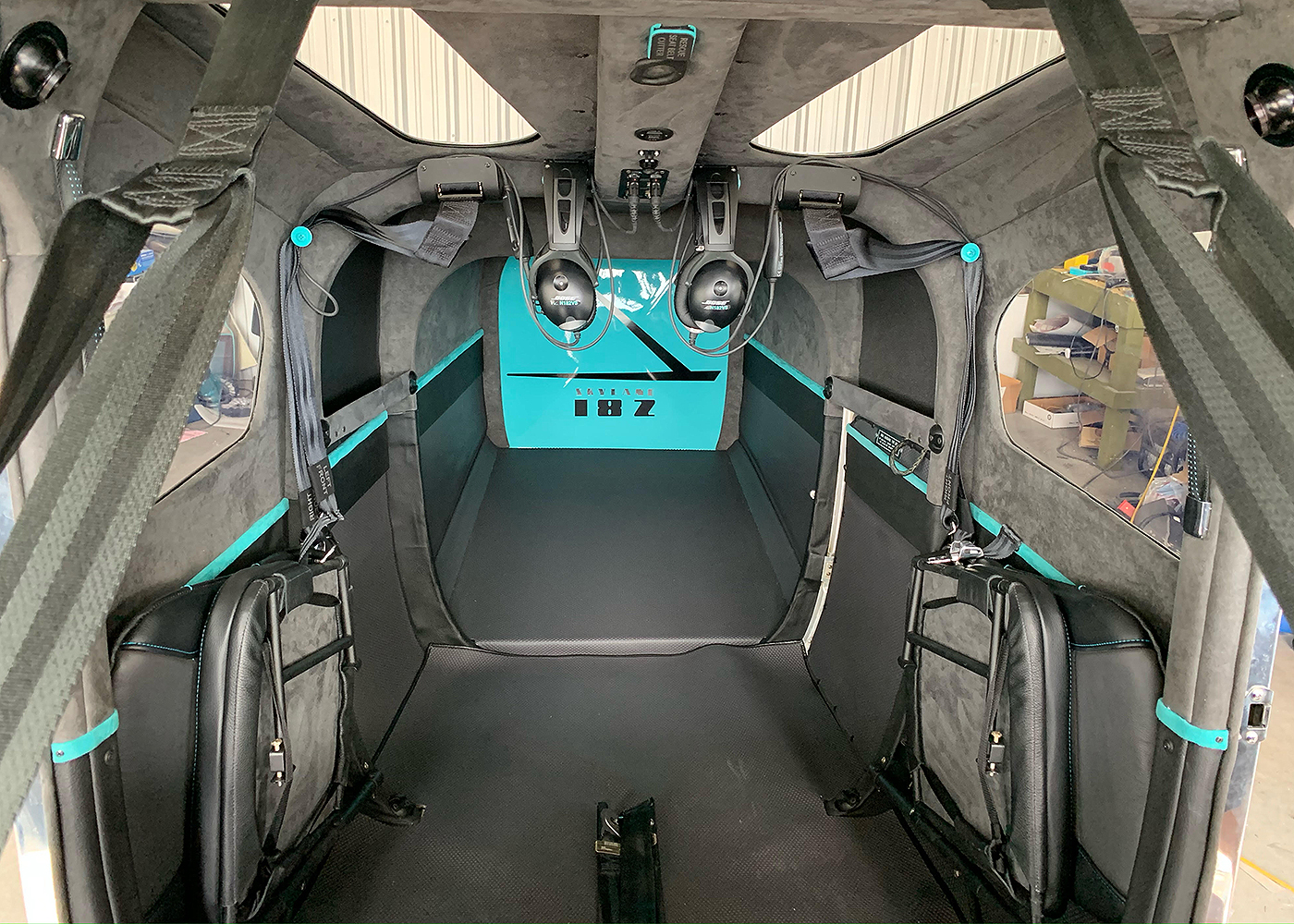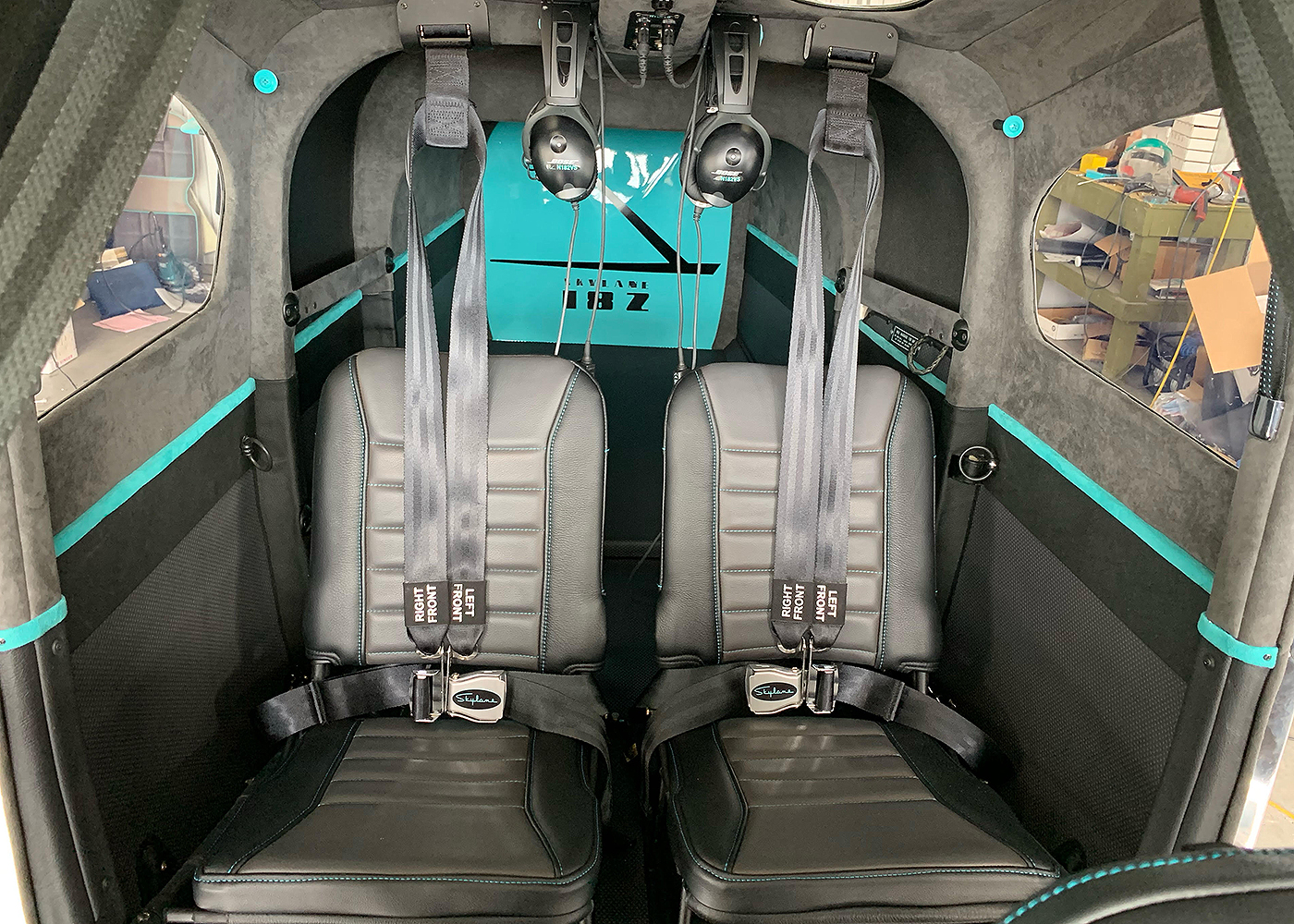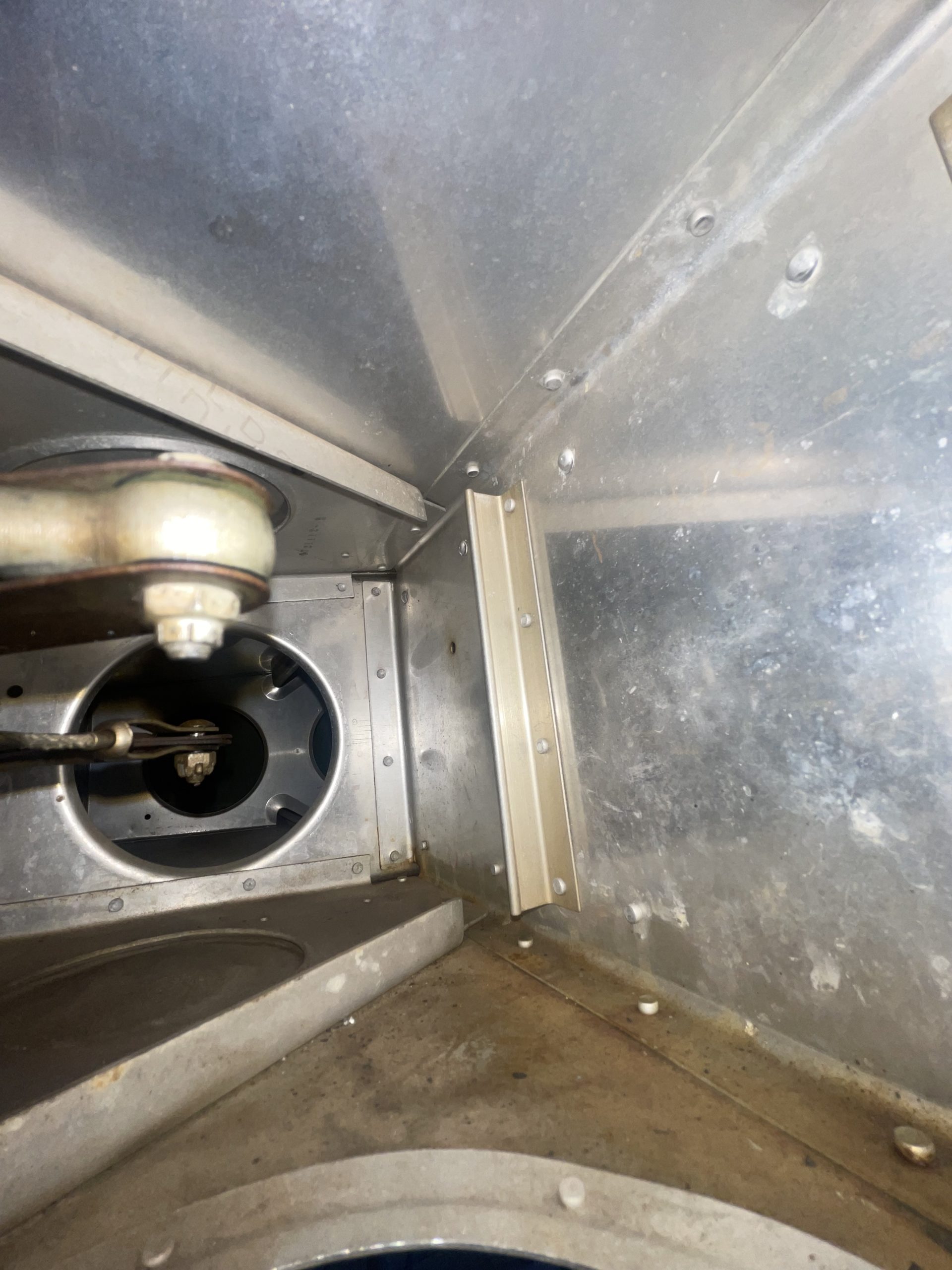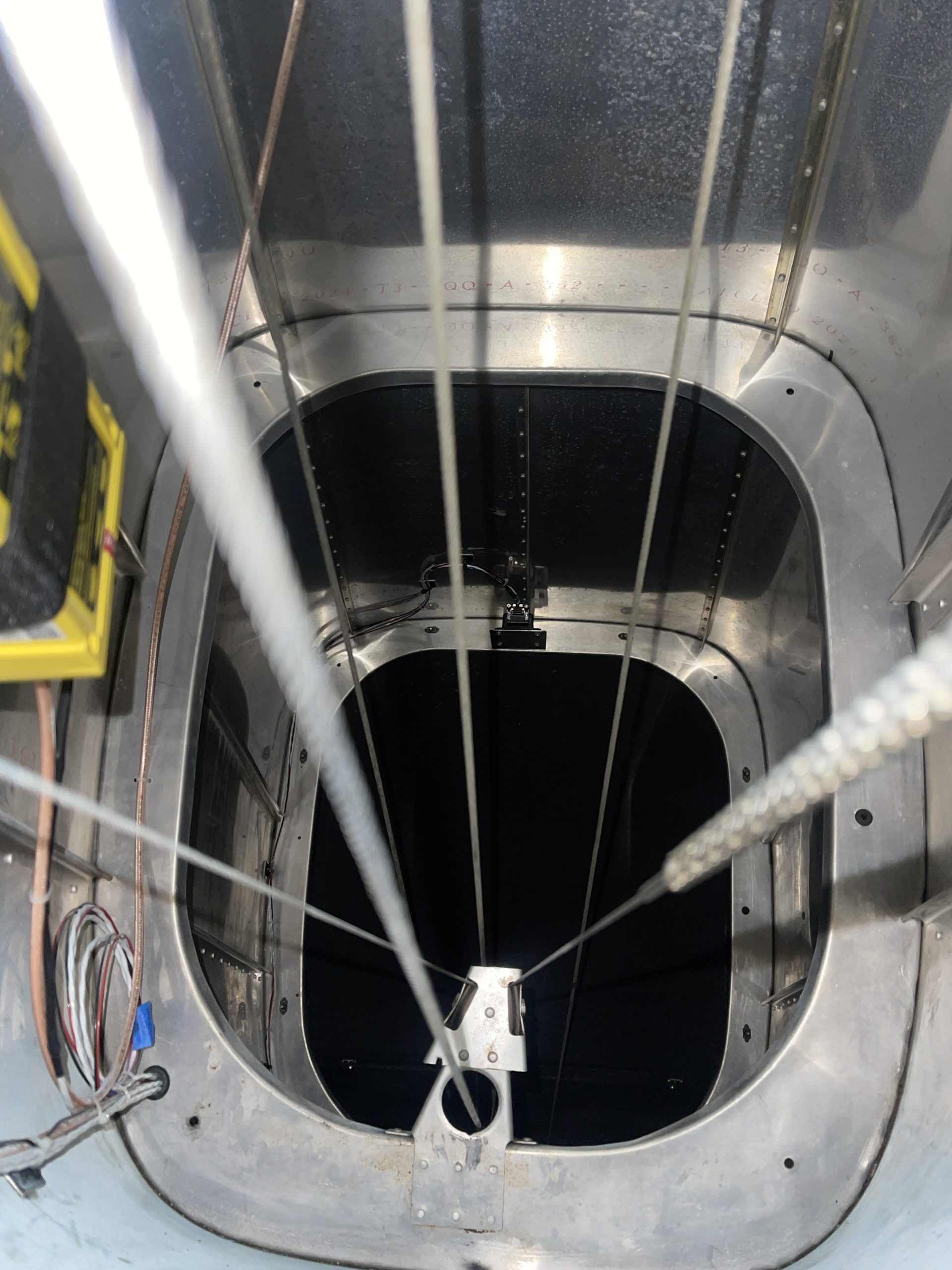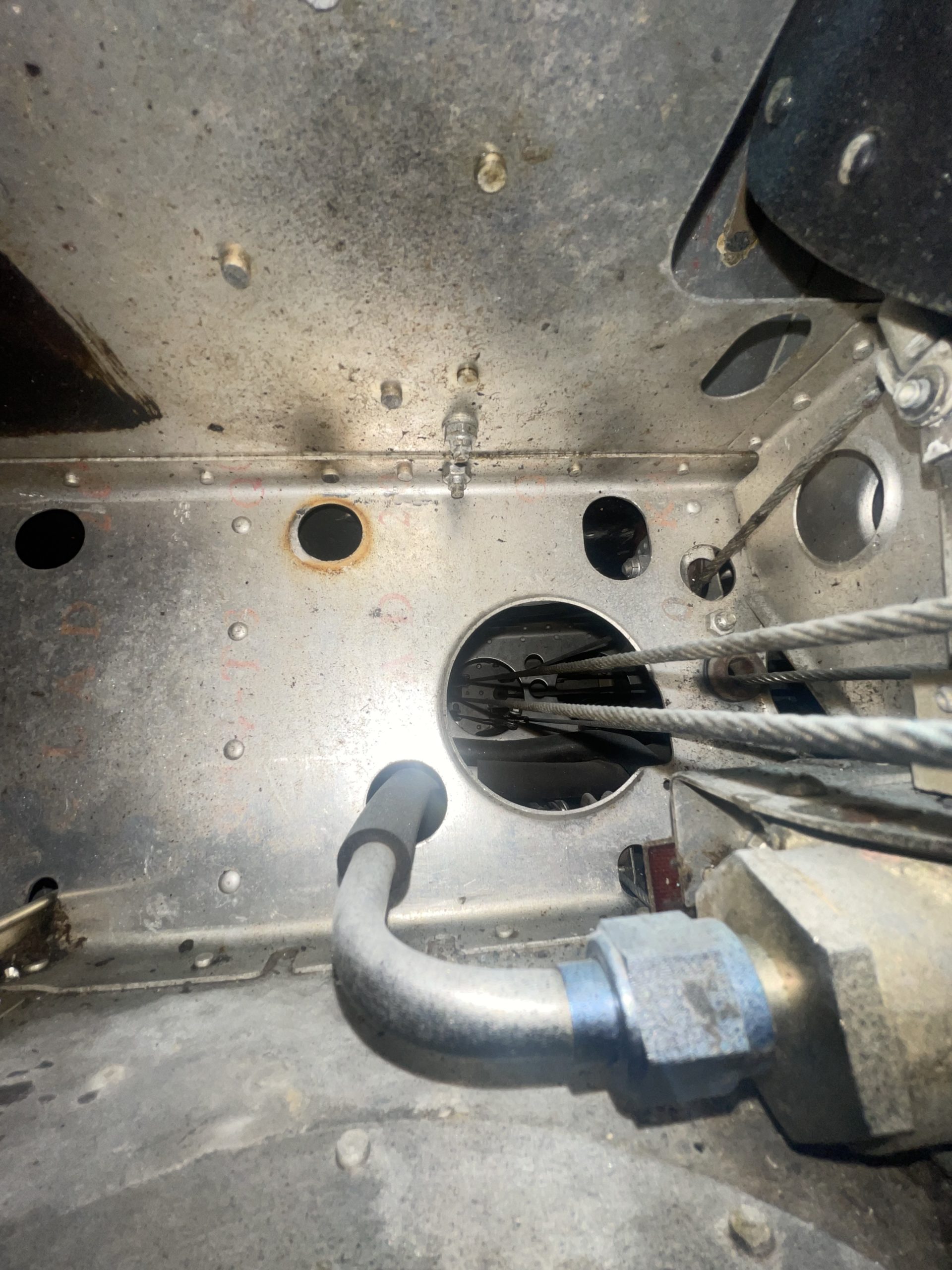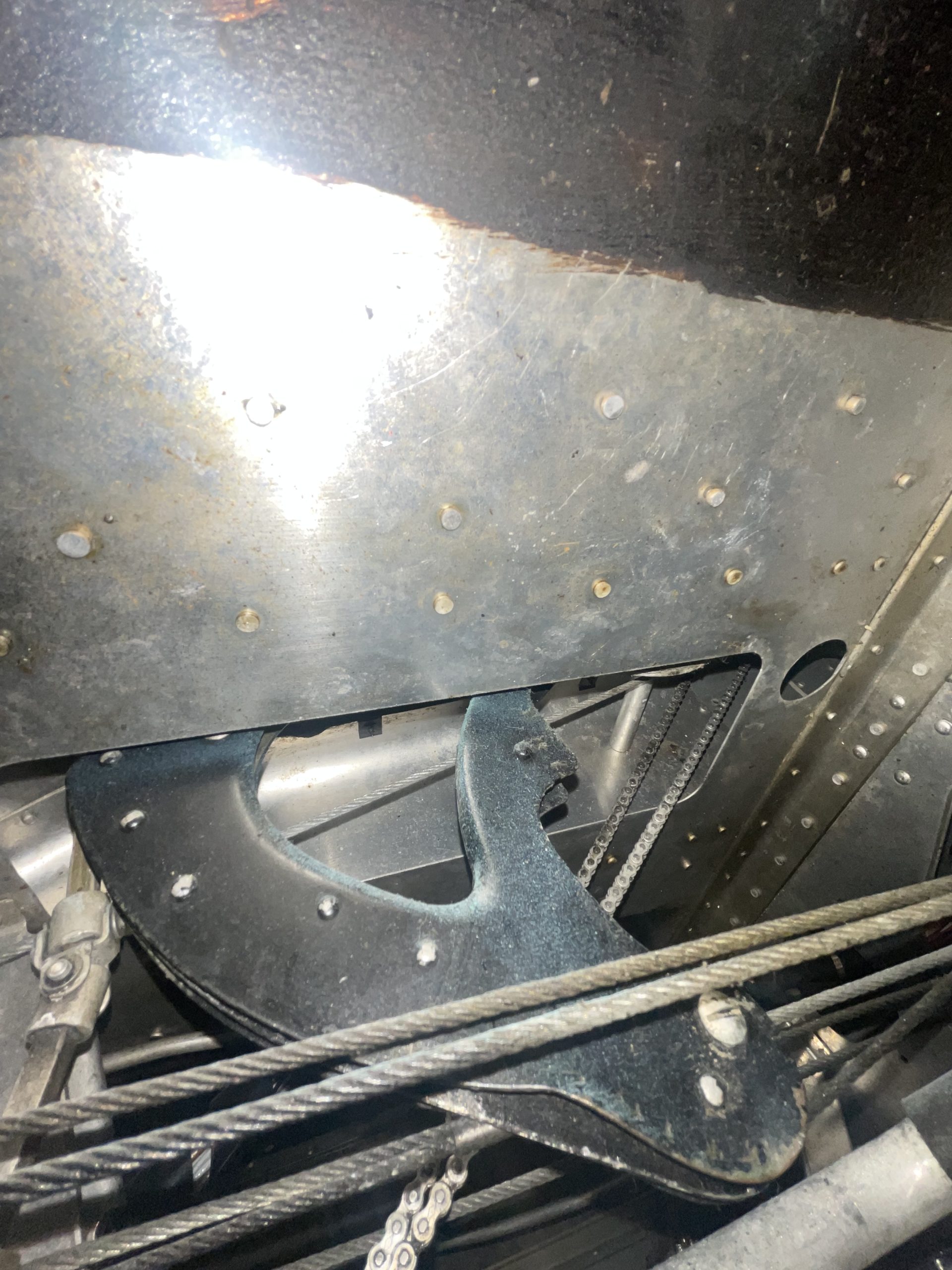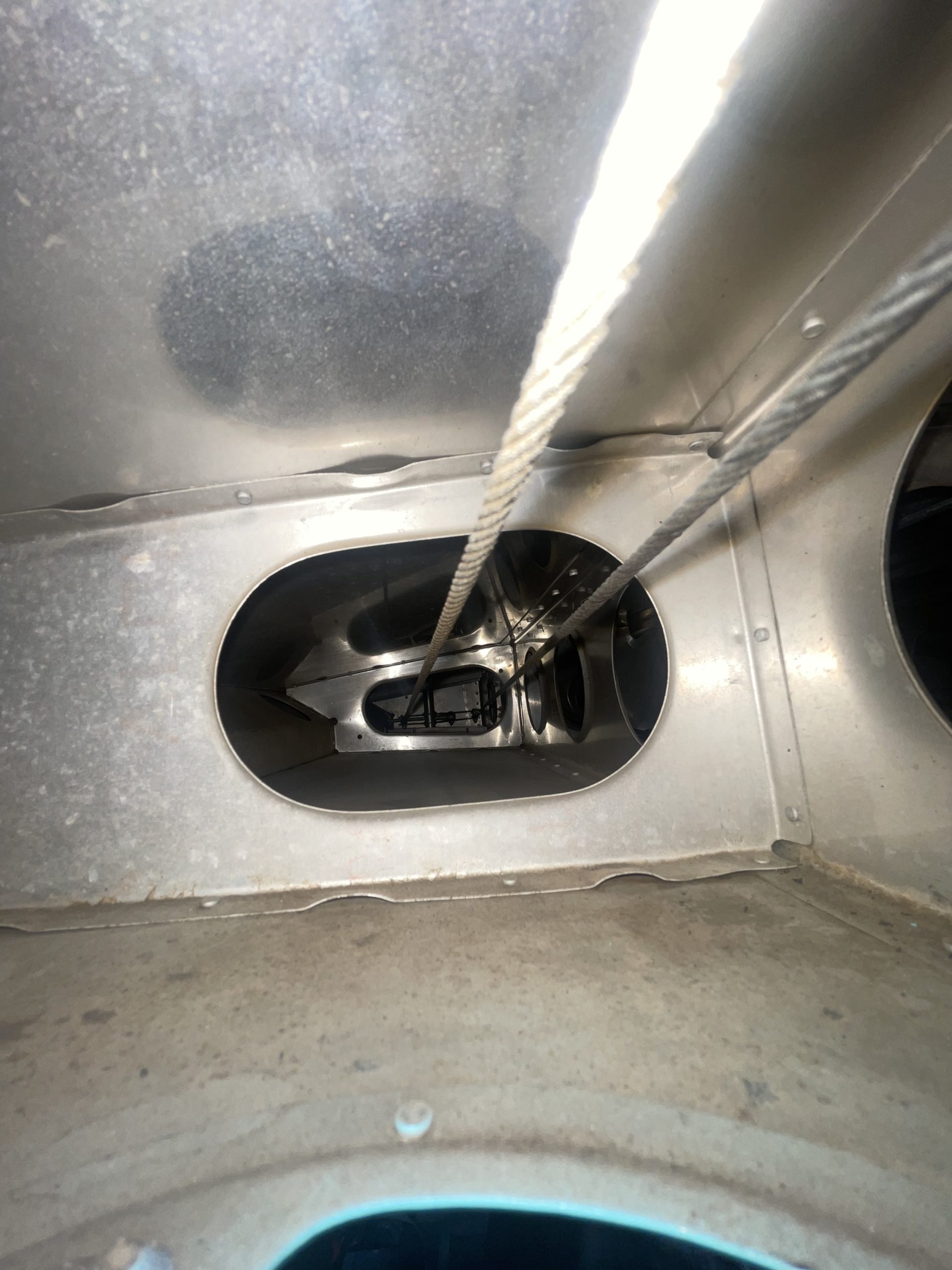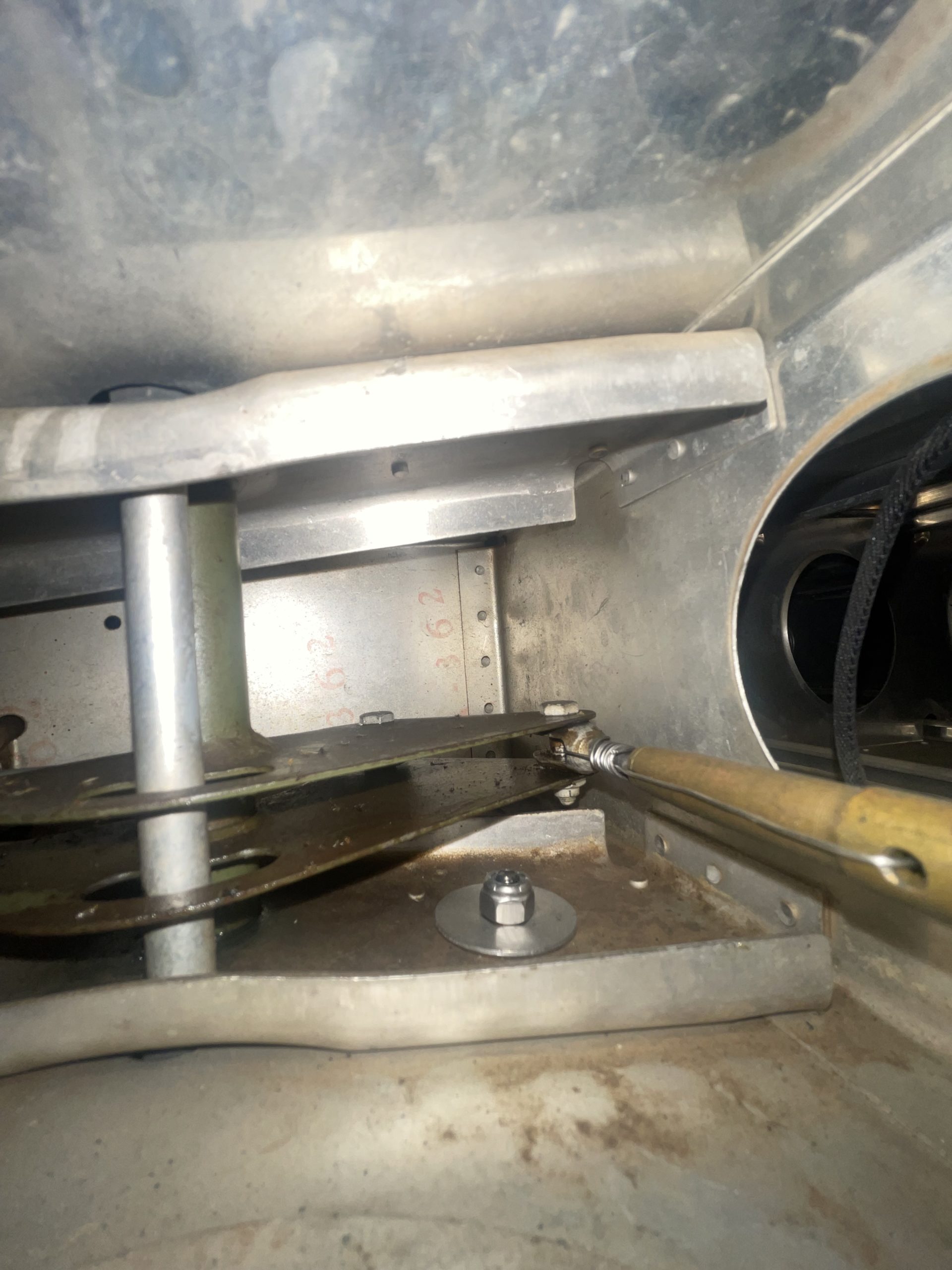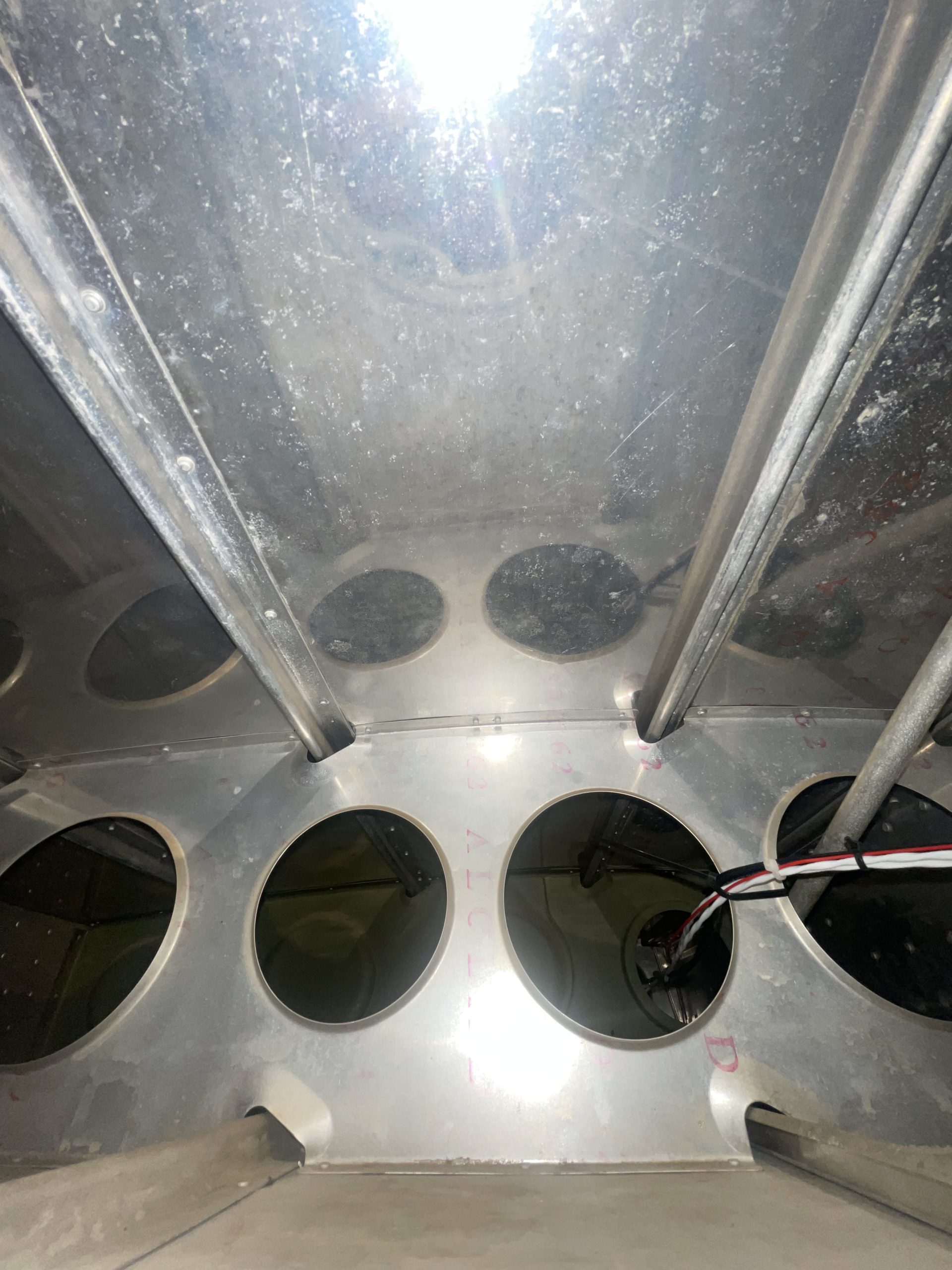 For More Information Contact ~ Chris Swathwood ~ sales@altivationaircraft.com ~ Phone: +1-720-663-9281
Specifications subject to verification by purchaser