New to Market –  $179,900
AIRFRAME / ENGINE:
Engines: PRESIDENT II Conversion  w/ Continental IO-550-E 300hp 1900 TBO
Left Engine: Time Since New (SNEW) Hrs 1154
Compressions: 70, 68, 71, 74, 70, 77/80
Prop: Hartzell EHC-G3YF-2UF/FC7663DB-4T
Right Engine: Time Since New (SNEW) Hrs 1156
Compressions: 70, 76, 75, 74, 77, 71/80
Prop: Hartzell EHC-G3YF-2UF/FC7663DB-4T
Airframe – Total Time Since New (TTSNEW) Hrs 3,392
Annual Inspection Status: January 2021
Pitot/Static Inspection Due: 12/2022
AVIONICS
ADS-B IN/Out
Transponder: Garmin GTX-345
NAV/COMM 1: Gamin GNS 530W (w/Traffic)
NAV/COMM2: Narco
GPS: Garmin 540W
Audio Panel:  KMA 20
Engine Monitor: JPI 760
Gamin GDL-69
Century III Auto Pilot
6 place intercom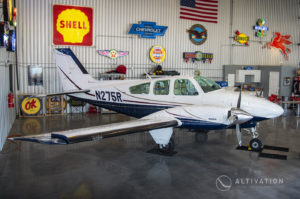 INTERIOR
Configuration/PAX: 6 seats
2004 Interior
EXTERIOR 
Painted 2008
Overall white with Blue, Brown Sugar, and Brandywine accent colors.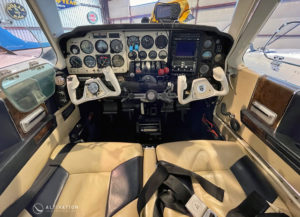 Additional Information:
A beautiful and well maintained hangar kept Beechcraft B55 Baron with PRESIDENT II conversion in 2005 completed with factory new Continental IO-550-E engines. Aircraft spent majority of its life in Germany before being imported back into the US in early 2000's. Complete logs and flight records since new, including all documentation showing aircraft strictly maintained while in Germany. Some lite damage history from mid 1980's, no hail damage. Interior completed in 2004 with beige leather with dark blue accent, and exterior repainted in 2005. Complete with Garmin 530W, De-Ice boots, built-in oxygen system and much more. Contact us today for more information on this beautifully equipped and ready to go Baron 55.
Digital Logs: Available upon request
Specifications:
Cruise Speed: 200 kts.
Best Range: 760 nm
Fuel Burn: 13.5 gph per side
Single Engine Service Ceiling: 14,400
Weights:
Empty Weight: 3,609
Max Takeoff Weight 5,100lbs
Fuel Capacity: 106 gal
Useful Load: 1,490 lbs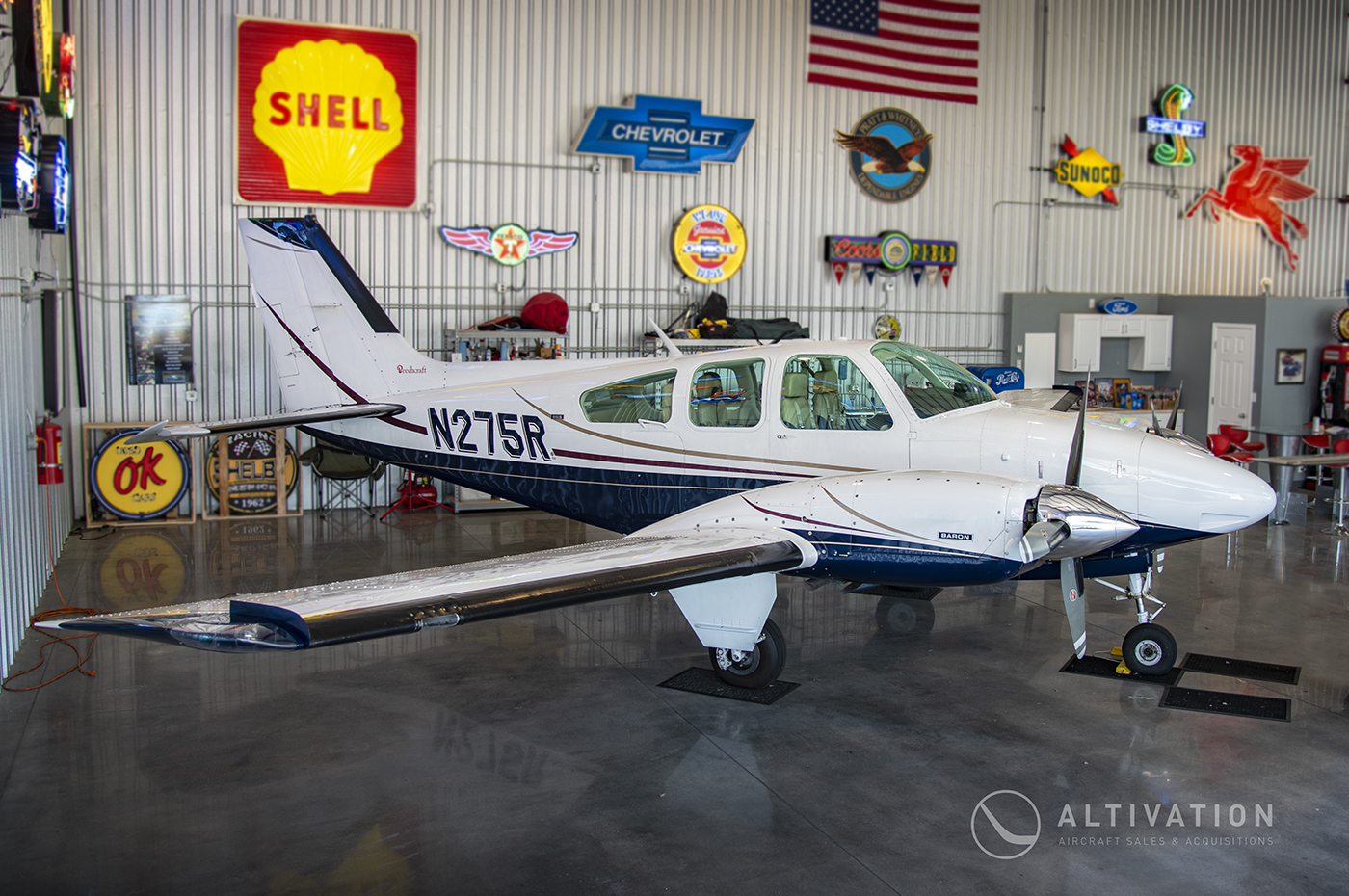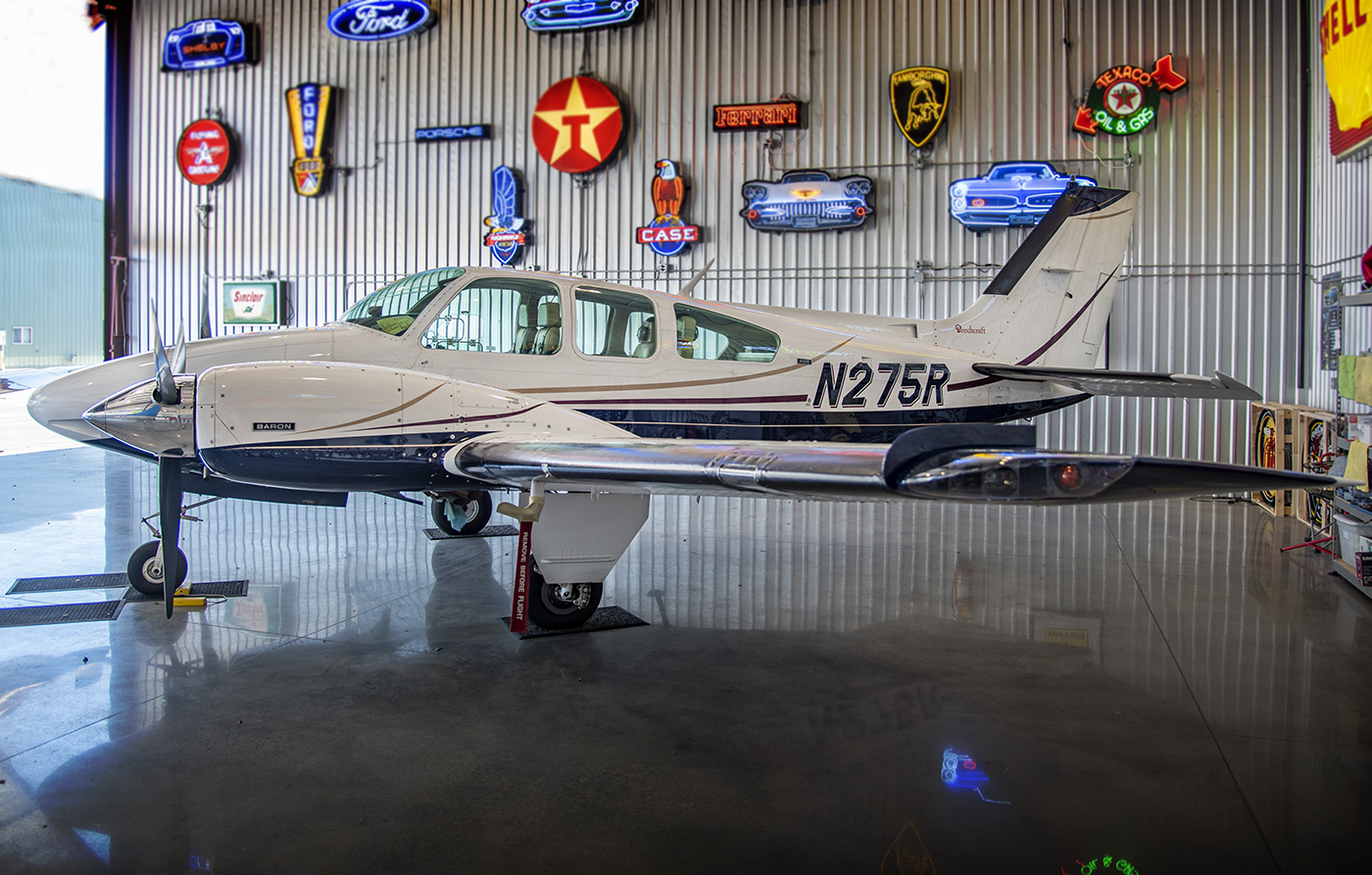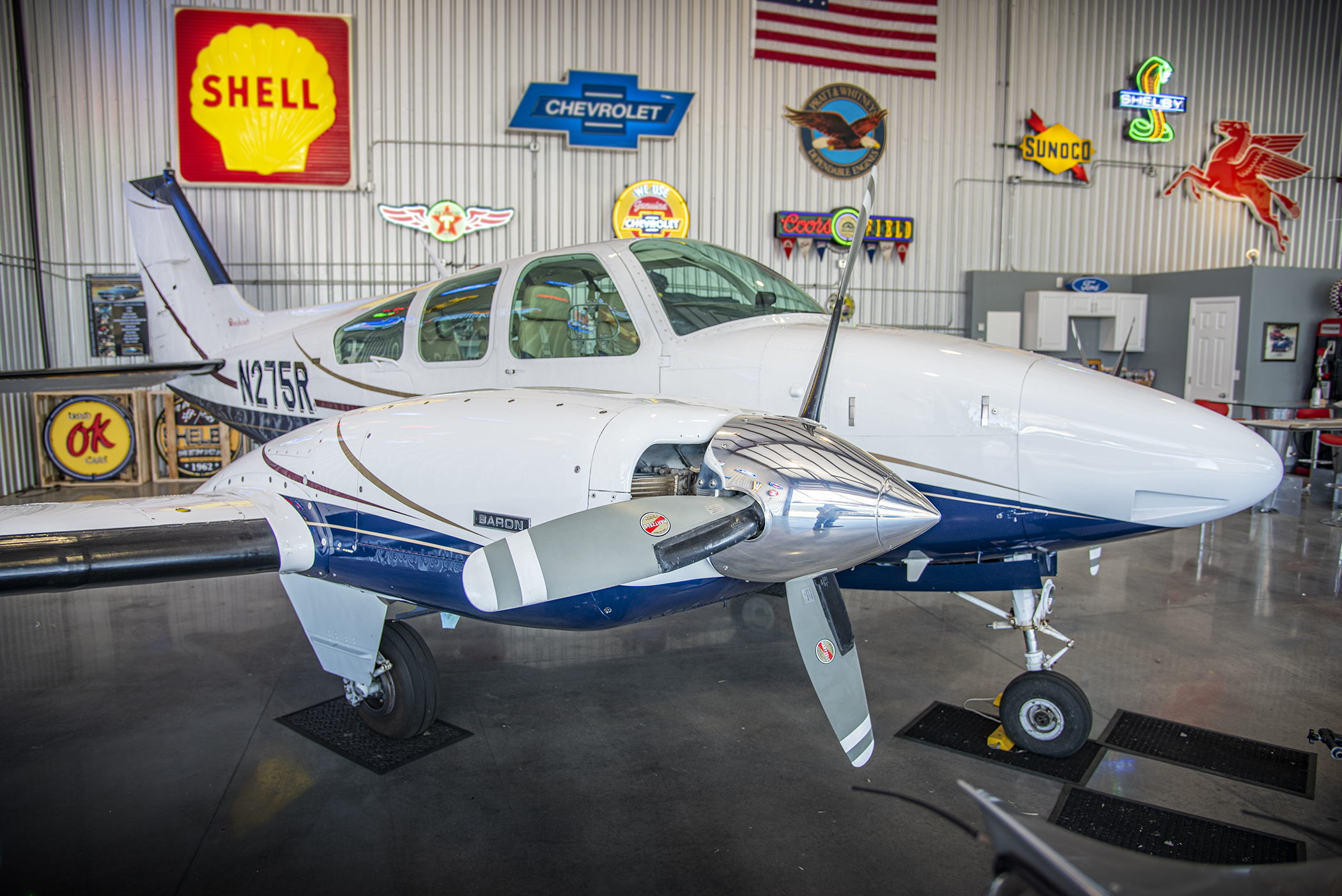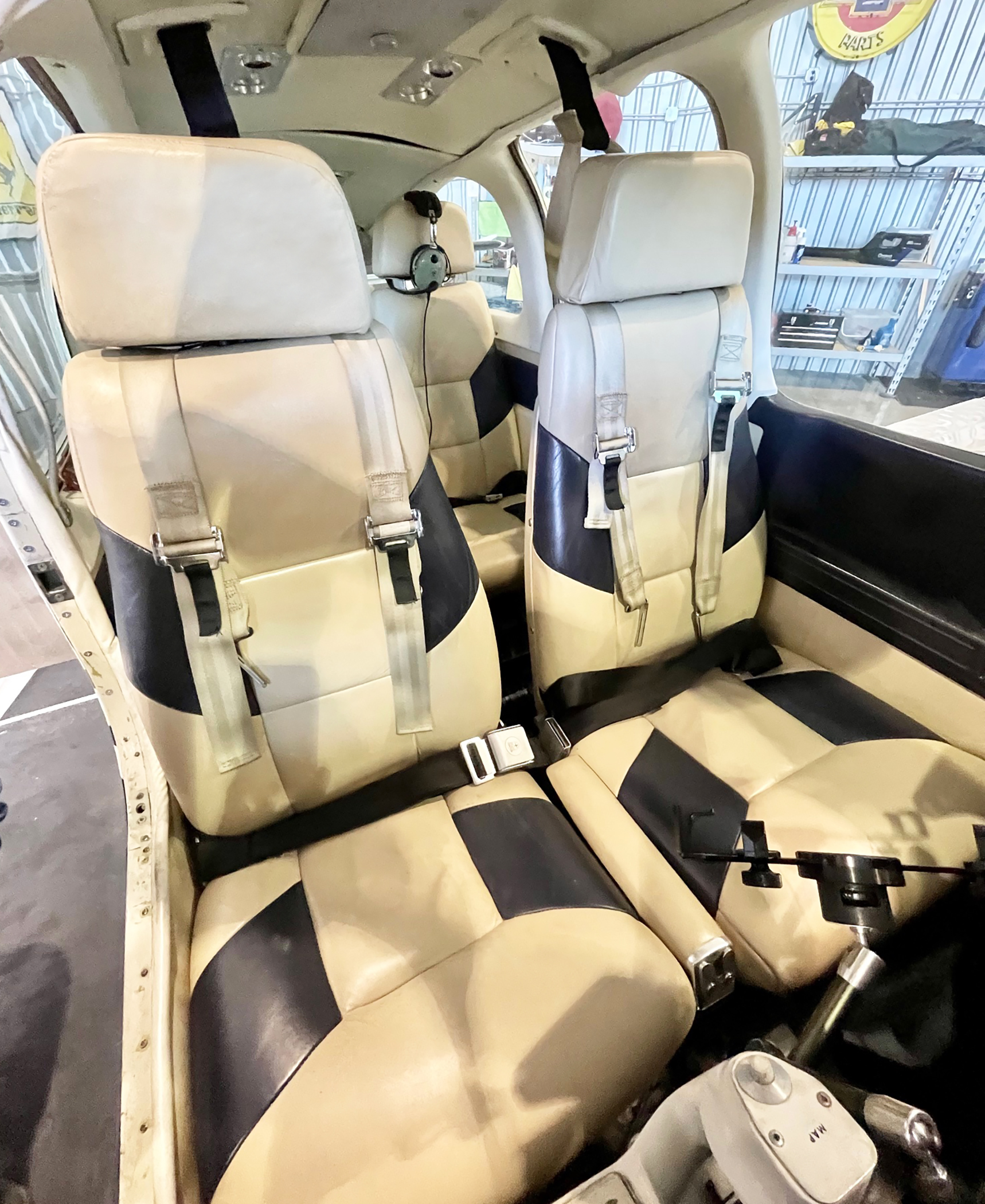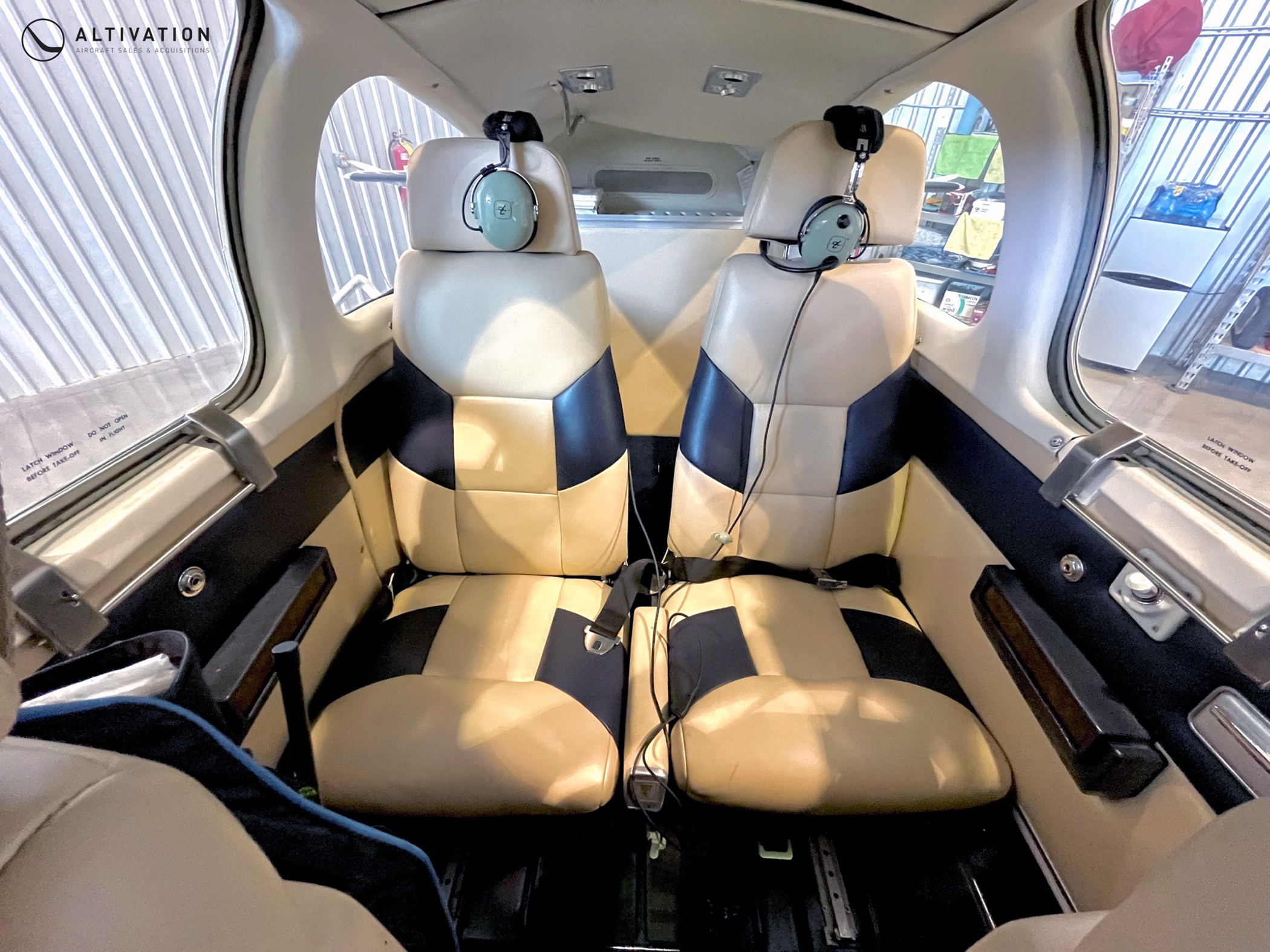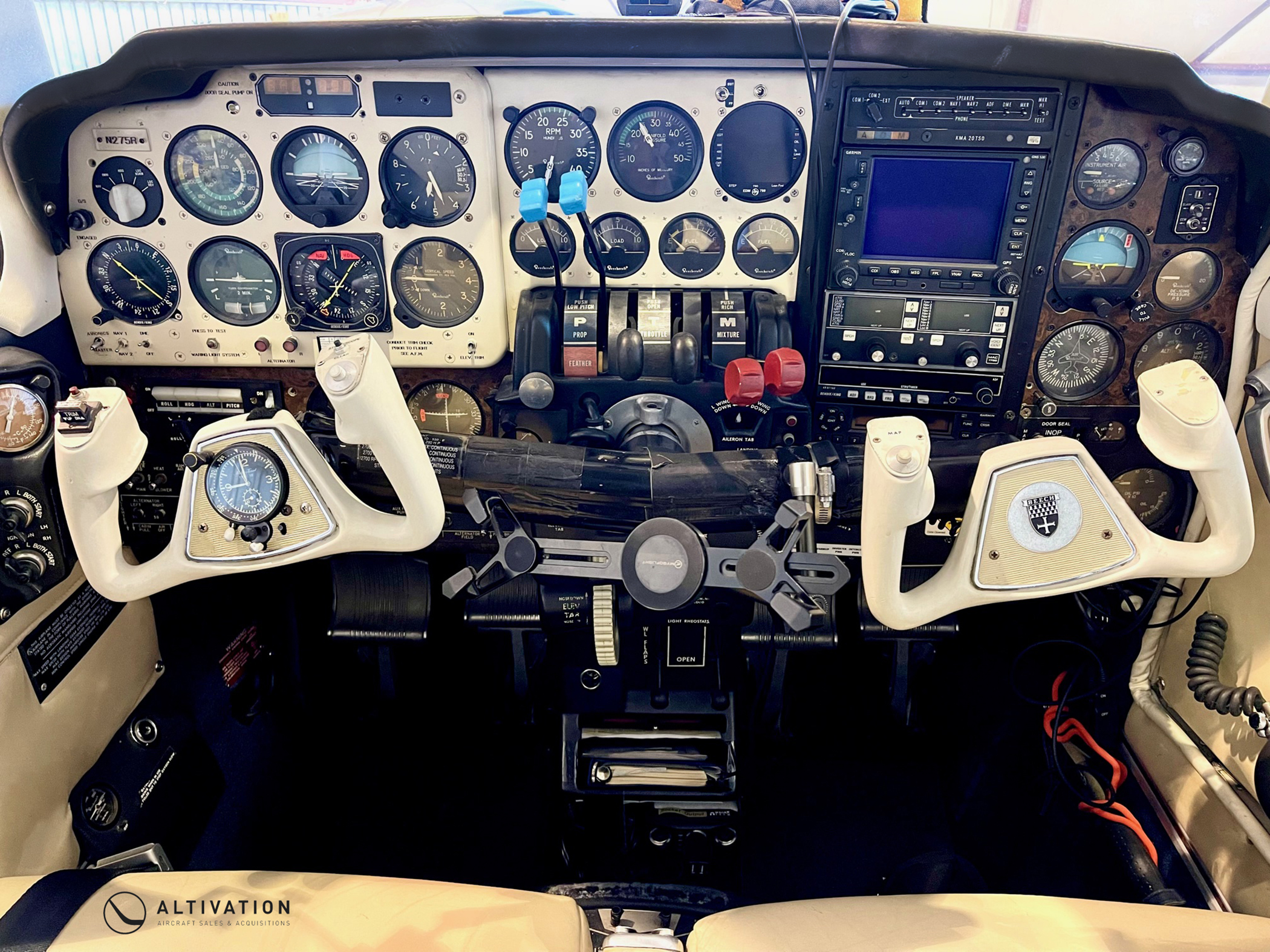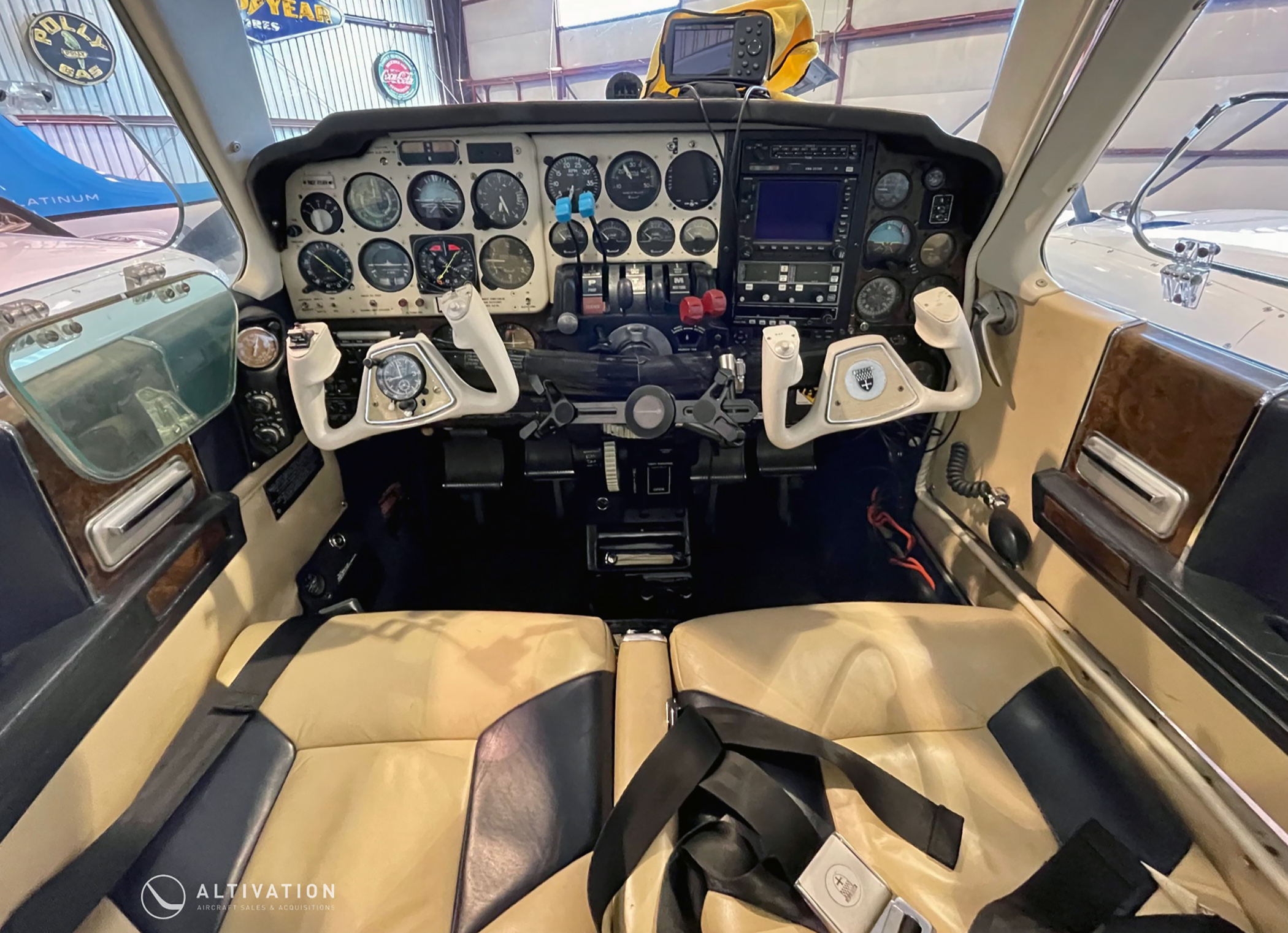 1975 Baron B55 -Interior 1
For More Information Contact ~ Chris Swathwood ~ [email protected] ~ Phone: +1-720-663-9281
Specifications subject to independent verification by purchaser